알림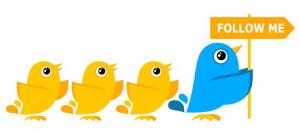 무료 어플에 대한 소식을 조금 더 빨리 알고 싶다면 "연아와 트위터를"를 읽고 팔로하기 바란다. 트위터로는 글을 통해 소개하기 힘든 100명 한정, 한시간만 무료와 같을 어플도 올리기 때문이다. 마지막으로 트위터를 통한 질문에는 거의 답하지 않는다. 트위터를 이렇게 운영하는 이유는 "트위터 운영 노하우 및 팁"이라는 글을 보면 된다. 따라서 트위터로 질문하고 답이 없다고 서운해 하지 않았으면 한다. 질문을 하고 싶다면 반드시 블로그에 관련글을 찾아 올리거나 "도아의 QNA"를 이용하기 바란다.
FREE for today only!
오늘은 총 21개의 어플을 소개하겠다. 3DPong은 거의 최초의 전자오락 게임[1]이라고 할 수 있는 퐁을 3차원으로 만든 아이폰 게임 어플이다. 평상시 1불에 판매된다. iHandy는 평상시 1불, 제한된 시간 동안 무료로 제공되는 다기능 어플이다. 플래시, 거울, 줄자, 각종 메시지를 보여 줄 수 있는 어플이다. 이런 어플로는 역시 AppBox가 가장 좋기는 하지만 이 어플도 나름대로 괜찮은 기능을 가지고 있다.
스트레스테스트는 총 30가지 항목으로 스트레스 정도를 시험할 수 있는 어플이다. 평상시 1불에 판매된다. iDesiClock은 다국어를 지원하는 시계 어플이다. 평상시 1불, 프로모션을 위해 무료로 제공된다. iPuppet은 과거 맥의 아이(Eye)와 비슷한 어플이다. 손으로 입을 치면 입을 벌리고 눈을 감기는등 장난을 칠 수 있다. Colors Flood는 주변색을 이용해서 더 많은 색상자를 차지하는 게임 이플이다. 평상시 1불, 48시간 동안 무료로 제공된다.
PUZZLE DEVIL TOUCH는 평상시 2불에 판매되는 퍼즐 게임 어플로 한국 출시 기념으로 무료로 제공된다. 숫자에 해당하는 만큼 블록을 이동시켜 목적지로 보내는 것이 게임의 목적이라고 한다. Entranced는 평상시 3불하는 게임 어플이다. Robocalypse는 FreeAppaDay.com에서 제공하는 오늘만 무료 게임이다. Go Solitaire는 평상시 1불, 제한된 시간 동안 무료로 제공되는 솔리테어 게임이다. Battery Go는 앱 스토어에 상당히 많은 배터리 확인 어플로 평상시 1불, 제한된 시간 동안 무료로 제공된다.
마지막으로 무료 어플에 대한 소식을 조금 더 빨리 알고 싶다면 트위터 가이드를 읽고 팔로잉하기 바란다. 트위터로는 글을 통해 소개하기 힘든 100명 한정, 한시간만 무료와 같을 어플도 올리기 때문이다. 마지막으로 트위터를 통한 질문에는 거의 답하지 않는다. 트위터를 이렇게 운영하는 이유는 트위터 운영 노하우 및 팁라는 글을 보면 된다. 따라서 트위터로 질문하고 답이 없다고 서운해 하지 않았으면 한다. 질문을 하고 싶다면 반드시 블로그에 관련글을 찾아 올리거나 도아의 QNA를 이용하기 바란다.
3DPong 1.2(Games)[iTunes]
Price: $0.99 -> Free
3DPong from Secret Game Lab, is not your father's classic pong game!
3DPong, take this old favorite to a whole new level of game play.
Test your skills as you make your way through several challenging environments that hold hidden surprises.
Smooth controls
3 Difficulty settings
4 Unique levels
New levels added all the time!
Watch the 3DPong trailer at www.secretgamelab.com
iHandy 1.0(Utilities)[iTunes]
Price: $0.99 -> Free
iHandy is free for a limited Time
How many times have you tried to catch a Taxi but failed?
Ask for the Bill at a busy restaurant?
Or even just catch a ride?
Whether you are a businessman or just someone who wanna have fun, iHandy is for you!
This digital banner has it all !!!
With 16 new cool tools, signs and hand signals you can easily entertain your friends or use it for your own benefit
Animated Taxi sign
Mirror
Flashlight (Including S.O.S)
Ruler
Stop sign
Hitchhike hand signal
Broken iPhone screen
Marry me
And much more than you need!
스트레스테스트 1.0(Lifestyle)[iTunes]
Price: $0.99 -> Free
스트레스 많이 받으세요?
그럼 지금 바로 당신의 스트레스를 체크해 보세요.
간단한 방법으로 당신의 스트레스 지수를 지금 확인할 수 있습니다.
Putt 4 Dough 1.0.1(Sports)[iTunes]
Price: $1.99 -> Free
Swing your iPhone or iPod touch like a golf putter and see a detailed analysis of your swing. Use the feedback to improve your game or just enjoy the video and the inevitable cheer that follows the perfect putt.
Ever heard the saying "Drive for show and putt for dough"? Almost always the best way to improve your golf handicap is to improve your putting. Now you can practice your golf putting using your iPhone anytime, anywhere.
FEATURES:
Grip and swing your iPhone like a real putter.
Tips and hints to help improve your game.
Setup the green speed and distance to the hole.
Real time swing detection and audio feedback.
Detailed post swing analysis.
Video ball to hole playback.
TECHNOLOGY:
The "Putt 4 Dough" app uses a number of advanced digital signal processing techniques to create a realistic putting experience. Advanced digital filtering, real time peak and slope detection algorithms and various piecewise linear models are used to convert raw data to shot parameters such as club head speed, shot distance and club face orientation.
Cruise Cam 1.1.2(Travel)[iTunes]
Price: $0.99 -> Free
It's a Sea Day Free Day!!!
Get Cruise Cam for free until the Sapphire Princess makes its next port.
Now you can use your iPhone or iPod Touch to sail the high seas to all seven continents and call at hundreds of ports and destinations around the world.
If you have never cruised, Cruise Cam is a great introduction to traveling by sea. Cruise ships sail to beautiful exotic ports all over the globe to visit sun drenched beaches and ancient cities. Now, you can enjoy the view straight from the bridge.
If you are preparing for a cruise, Cruise Cam is a great way to visit your itinerary ports before you go. Your excitement will build as you watch the activities ashore unfold before your eyes.
If you are already aboard, Cruise Cam lets you save the images as you go so you can send a quick low bandwidth message home detailing your adventures. And if your cocktail runs empty during sailaway, blow the ships horn for a prompt refill.
And, if your cruise journey has come to an end, you can use Cruise Cam to sail it again anytime from anywhere. So, grab your Souvenir Signature Cocktail glass, mix up a fruity cocktail, and step on to the bridge of your favorite cruise ship and cruise vicariously through your iPhone with Cruise Cam.
Cruise Cam features ship cams from over a dozen cruise lines, and port cams from all over the globe.
Cruise Cam works on any iPhone or iPod Touch running OS 3.0 or higher.
iDesiClock 1(Utilities)[iTunes]
Price: $0.99 -> Free
----Promotional Price-------
Also find our top selling "India 24/7 News" application
iDesiClock is the first iPhone app to make use of all Indian fonts.
It is a digital clock which displays time in selected Indian languages. Clock also has an option of displaying time & date in english along with Indian language, which helps to learn your language digits. iDesiClock can display time in 10 different languages as below. It has 20 different background screen which can be selected at any time.
Languages Supported:
Bengali
Gujarati
Hindi (Devanagari)
Kannada
Malayalam
Oriya
Panjabi (Gurumukhi)
Tamil
Telugu
English
Backgrounds:
"Brick Work","Gunny Bag","Deepa","Crane","Embroidery","Red Wood","Jungle Art","African Art","Fire","Mid Night - Black","Budda","Diwali","TajMahal","Purple Tough","Orange Rough","Gray Tight","Orange","Magenta".
ITexams6 1.0(Education)[iTunes]
Price: $0.99 -> Free
FREE FO A LIMITED PERIOD OF TIME!!!
Need help in the preparation of IT exams?
This collection of applications will help you focus on the most important topics and to remember all that is truly indispensable for the IT exam.
ITexams_6 is an app made in collaboration with Rebus Multimedia and Edida covering the topics of Module 6 - Presentation based on the ECDL Syllabus 5.0.
ENGLISH VERSION
In this app:
From 6.1 to 6.6 all the most important topics explained in plain terms
An extra section with the most important keyboard shortcuts
Send an email to the authors (Stefano Angelo and Lamberto Salucco) with questions, suggestions, etc ...
ECDL is a registered trademark of the ECDL Foundation
Accelerate 1.0(Games)[iTunes]
Price: $0.99 -> Free
-- Requires GPS --
Who got the fastest iPhone in the world?
Turn on Accelerate, select your current vehicle and fire away!
For each vehicle there is a leader board which holds your highest speed acquired. This way you can share your top speeds with your friends and see your personal best, compared to all other iPhone users around the world.
On top of all those leader boards, we have "Fastest iPhone in the World" leader board, which accumulates your points!
And as an extra feature, we have achievements for reaching different speeds with different vehicles!
What if you use Km/h or Mph? No worries. We store Km/h and Mph in the same scoreboard and compare them with some magic. This way everything "just works" and you can compete with people all over the world!
Oh, and if you want to listen to your own music while the app is on, it just works.
So Buy Accelerate right away and share your top speeds with your friends! Let's see if iPhone 3Gs really is faster than the 3G ;)
F.A.Q.
Q: ? My score looks weird under "Fastest iPhone In The World!"
A: ? On this leaderboard you get 100 points for each meter per second from your other scores. Quite simple, but maybe hard to see if you don't know about it.
Q: ? I have found some scores which look weirdly high, I think they are cheating.
A: ? Sadly we can't ensure if someone is cheating or not, so there is nothing we can do about this. But you can still keep your own speed-records and compare it too your friends :)
Q: ? I have cheated and want my score resetted :$
A: ? Contact me by registering here on my site or on Facebook using the link to the right and we'll solve it. Don't worry, I won't sue you ;)
Disclamer: We don't take any responsibility of any accidents related with this application. Please always think of your safety and the people around you (and your iPhone ofcourse).
iPuppet - Voice Activated Blue Monster 1.0(Entertainment)[iTunes]
Price: $0.99 -> Free
NOW FREE FOR A LIMITED TIME! If you like this be sure to check out our "Crazy Face" for the iPhone too!
It's freaky! It's magic! It's incredible! You talk - iPuppet moves!
iPuppet really does look like he is alive and talking! It's a great conversation starter, or a way to lighten up that 'heavy' conversation -- who can be serious when iPuppet is moving his mouth to your every word!
If you have an iPod Touch (without a microphone) you can still enjoy iPuppet, just touch anywhere onscreen and slide your finger to control his mouth, eyes and eyebrows.
Uses for iPuppet:
you'll always have a friend when you need one
freak out your friends
liven up a boring meeting
win your next gadget battle: "Can your phone do this?"
a great addition to your magic act
great conversation starter
Note to iPod Touch owners: iPuppet works on your iPod, but you'll need a microphone for voice activated mouth movements.
iPuppet from Ezone the creators of iPhone games Crazy Snowboard, Crazy Turkey Blast, Scarecrow, Galactic Gunner, and iPhone toys Crazy Dummy, Crazy Lighter, and Crazy Pumpkin - download them today!
Colors Flood 1.40(Games)[iTunes]
Price: $0.99 -> Free
Will be free for 48 hours.
You target is to conquer bigger territory then your opponent.
You are starting on left bottom corner with black colored fields and your opponent on right top corner with white ones.
To conquer new territory, just select color which you want to join you. All squares of this color sharing border with you will join your team.
But remember, iPhone is playing against you, so be quck and think strategically.
You can see current results on the top of the screen, left one is your result, right one for your opponent.
Souds complicated? Just try it and you will see, this game is simple to play, but addictive one.
Player can choose from four different field sizes from small to huge.
PUZZLE DEVIL TOUCH! 1.1(Games)[iTunes]
Price: $1.99 -> Free
iPod touch and iPhone
Korea celebrates version released!! FREE!!
Here comes a ultimate puzzle game for reclaim your brain!
Won Microsoft.Kr President's Prize ,Next Generation Game Contest
High level of completion game design
Offer various difficulty-level stages
Multy-touch control
Easy to learn game play
neat graphic
convenient and intuitive interface
GAMEPLAY (How to play)
The aim of the game is to get all blocks that have own number to fall into all squares on the stage.
When you move a block, it will be changed color and the residue number of to move to another cell will decrease. So you move blocks carefully~.
There is special tiles that have an effect on movement of block: 'freezed tile' and 'signpost'. They will act as the key whether you clear a stage or not.
Enjoy~
CONTROL
The game is controlled with your finger. When you touch a block, you can see arrows pointing 4 direction and drag your finger to the direction which you want.
Double-tap on the screen to select the map in the game.

It's possible to control by multy-touch on the screen. How to control by multy-touch.

Undo : Drag two fingers to the left on the screen
Reset : Drag two fingers to the right on the screen
GUIDE MODE ON/OFF : Drag two fingers to the down on the screen
Help : Drag three fingers to the left on the screen
Option : Drag three fingers to the right on the screen
Pause or Exit : Drag three fingers to the down on the screen
EyeRolling 1.0(Games)[iTunes]
Price: $0.99 -> Free
LIMITED TIME PROMOTION! GET EYEROLLING FOR FREE!
About
EyeRolling is a simple and cute micro-game. EyeRolling features cute graphics, engaging sound effects and hilarious background music.

How to
Check the direction of the moving object and draw a line with your finger to the the direction. the target will then disappear and you get scored.

Scoreloop
If you get high score, save it on Scoreloop. EyeRolling is fully integrated with scoreloop.

PS
Please be aware that this game is tested on iOS 3.12
Social Player 1.1.1(Social Networking)[iTunes]
Price: $0.99 -> Free
Free for a limited time.
"If you like sharing your music listening habits with friends, the Social Player is the best application I've seen to do so." – Nick O'Neill, www.allfacebook.com
"If you want to share information about your current musical listening habits or hear what your friends think of your favorite songs, then this is an app to acquire today.", Amanda Fox, www.smokinapps.com
Social Player is a music player that lets you share music from your iPhone or iPod touch with your friends.
Just tap the cloud to share the track you are listening to either with friends on Facebook or via email with everybody else. Social Player will try to link your musical message to the iTunes Store so that your friends can even listen to a preview of the music you sent.
Let your friends know the great music you are listening to just now.
FEATURES
Facebook themed grapical user interface that is easy to use
Send the music track you are listening to as a status update or a wall entry to Facebook by tapping the cloud
Send the track you are listening to via email by tapping the cloud
iTunes Store integration: If possible, your Facebook wall entries will be linked to iTunes Store to allow playback for your friends in iTunes
Works together seamlessly with the standard iPod music app: You can listen to your music in the standard player, quickly switch to Social Player and share it, and then return.
Works well with Facebook's iPhone app: Share with Social Player and see your friends' reaction in Facebook's app.
Control music playback: Play, pause, fast forward, fast backward, skip, shuffle and repeat, volume control
See music information like title, artist, album, title number
See album art and rating
Browse your iPod library to play back certain titles, albums, playlists etc.
Thanks for trying Social Player! We hope you and your friends will have a lot of fun. If you should have any questions, problems or feature requests, please send us an email to [email protected]. We appreciate your feedback very much, it will help us to improve Social Player for you and everybody else.
project.me team
PS: Social Player was featured in the "New and Noteworthy" section of the App Store in January. Thank you Apple! And many thanks to the hundreds of new customers from all around the world. It's great to see you share your music everywhere, we are absolutely overwhelmed. Welcome aboard!
Entranced: Play With Your Music 1.1(Entertainment)[iTunes]
Price: $2.99 -> Free
Listen to the rhythm and create beautiful visuals in time to the music! Float through 6 different Songworlds featuring world-renowned musicians: Makyo, Sounds from the Ground, Karsh Kale and Adham Shaikh. We'll release new Songworlds until we hit a total of 10 to complete this delicious world music electronica collection.
RAVES AND REVIEWS
BECOME ENTRANCED > WE WANT TO HEAR FROM YOU!
WildSpace 1.1(Games)[iTunes]
Price: $0.99 -> Free
WildSpace
The company of the developers APPA Games announces the game output WildSpace in genre Arcade. Almost each person has a dream to become a spaceman. To plough the space of the Universe on the spaceship, to explore unknown worlds, to become a hero for all humanity…
Whether you know, what size and weight of the most typical meteorite? Believe it is huge! Do you know how many hamburgers can you eat for breakfast? I suppose, you do your best. But very far-far, in deep space, someone casts away these meteorites, stones and comets. And someone ? hamburgers, sandwiches, hot dogs. Disbelieve?
Travel on the Universe on the spaceship we, certainly, will dodge stone flying on us weighting some tones. But from food it is impossible to dodge! You should eat it!
So, safely handle the device (iPhone/iPod), go faster and slow down ? we have gas and brake pedals, catch hamburgers and dodge meteorite collision, thereby safe your life (you have three lives during the game), we accumulate points and use bonuses ? it is the main purpose of the game. However, bonuses can be unpleasant ? it is a surprise from developers. We can operate rocket as with help of the accelerometer, as with help of the special manipulator on the playing field ? what we will operate you can choose in game options.
Also don't think that you get rid of one flight in the game. There are 10 levels with increasing complexity in the game: the speed of the rocket becomes more aggressive, well to hamburgers will be added other food for every capture to the hero of our game will be put more points.
Whit the help of options it is possible to control volume of amazing background music and effects, to calibrate the accelerometer. To pleasant surprises we can carry the support of the OpenFeint. Now to connect to the network and to set up a record it is so easy. The game develops attentiveness, coordination of movements and patience.
With best wishes, APPA Games.
Robocalypse - Mobile Mayhem 1.5.0(Games)[iTunes]
Price: $0.99 -> Free
Robocalypse in collaboration with www.FreeAppaDay.com will be Free today and today only!
Real Time Strategy, Real Fun.
IGN: 8.8/10 + Editor's Choice Award
Pocket Gamer: 8/10 + Silver Award
TouchGen: 4.5/5
UK's News Shopper: 8/10
Slide To Play: 4/4
Based on the AWARD-WINNING fast-action strategy title for the Nintendo DS™!
Robocalypse ? Mobile Mayhem features all the zany characters, hilarious dialog and exciting-yet-accessible action of the original game - enhanced for the iPhone's unique features!
Featured on "5 awesome online-multiplayer games for iPhone" - cnet
"Not only does Robocalypse actually make strategy fun but... it's quite unlike any other game I've seen before... a highly polished and enjoyable game." - UK's News Shopper
"Robot + Apocalypse = Awesome" - No DPad
"Robocalypse is an entertaining and humorous game that any strategy gamer should check out." - Touch Arcade
"A real-time strategy title with just about everything on the ball." - Macworld
"..An extremely funny, well executed RTS... possibly capable of outshining Command and Conquer when it arrives in the app store." - 148Apps
"This is a polished RTS that will put a smile on your face. Strategy fans shouldn't let it go by unnoticed." - IGN.com
In Robocalypse ? Mobile Mayhem, players build and command robot armies to fend off attacks from the evil Demolisher and his near-endless supply of maniacal mechanical marauders.
The game features characters and dialog created by the comedic writing duo of Jay Lender (of Spongebob Squarepants™ fame) and Micah Wright and a storyline sure to keep players laughing for hours on end.
Featuring 10 unit types, 20 varieties of weaponry, 17 campaign missions, 18 unique multiplayer maps, a cast of powerful Hero robots and an intuitive touch-screen interface, Robocalypse ? Mobile Mayhem ensures fun for everyone.
Robocalypse ? Mobile Mayhem is playable online by 1 to 4 players ? Play head-to-head or co-op over 18 unique maps and multiple play modes.
For additional information, please visit www.robocalypse.com
Follow Robocalypse on Facebook at http://www.facebook.com/pages/Robocalypse/75826035885
And follow us on Twitter at http://twitter.com/Vogster
Roll Xmas Ball 1.0(Games)[iTunes]
Price: $0.99 -> Free
Play 19 exciting levels of this 2D and 3D Christmas roller game. Make your way through the labyrinth to light up all the Christmas balls before the timer goes off. Be quick and careful to avoid all the moving holes and objects that can keep you from winning. Click "...More" to learn why you should download this app today!
The object of your Roll Xmas Ball mission is to light all the balls for Christmas. It won't be easy. You have to move one ball to light the others, through a labyrinth, all the while avoiding the moving black holes and objects that mean to stop you. You'll have be quick and have a sharp eye to complete the job at hand.
Don't worry if you're not sure what to do. There are three levels dedicated to training you for a successful mission. These are great, easy stages to practise on until you get your Roll Xmas Ball legs.
The Roll Xmas Ball app is fun, highly addictive and very user-friendly. The 2D and 3D ball roller game is controlled by simply tilting your iPhone or iPod Touch, but don't let the easy-to-use game play fool you. The nineteen levels range from easy to difficult, so there's enough challenge for everybody in this app.
You can freely move around and play different levels in Roll Xmas Ball; you don't have to do them in any kind of order, though playing them in order will help you find the best way to go to the next level. What you'll want to keep in mind as you go, is the timer. Think you're fast enough to beat it? If you are, we'll have lights for Christmas. If not, well it's going to be kind of dark.
There are three play modes in Roll Xmas Ball:
Training with 3 easy and complete 2D and 3D levels
Play mode with 19 levels and time constraint with moving holes and moving objects
Test your skills on a given level
Another thing you're going to appreciate about Roll Xmas Ball is the amazing graphics and sound effects. They add to the excitement, as much as the optional background music does to the fun aspect of the app.
Roll Xmas Ball Features:
Simple and intuitive control using the built-in accelerometer.
Play in 2D and 3D with the camera following the ball.
Amazing Graphics and Sound effects.
Play over 19 beautiful levels in time constraint.
Difficulty increases with each level
Training with 3 levels in 2D and 3D
Play any level you want with no restriction
Music switch ON/OFF
Hey, what are you waiting for? It's almost Christmas and the lights need to be lit. Grab yourself Roll Xmas Ball now and get started. You know you want to.
Go Solitaire! 1.1(Games)[iTunes]
Price: $0.99 -> Free
FREE for a limited time!
Version 1.1 is here! A Solitaire application for your iPhone/iPod touch! Four of the most popular solitaire games are included:
• FreeCell, Golf, Klondike, and Poker
Key features:
• Easy-to-use tap interface for moving cards
• Unlimited undo/redo
• Does not interrupt playing music
• Portrait or Landscape
• Selectable table backdrops
• Selectable card backs
• 3-card and 1-card deal Klondike games
Emphasis is on playability, not on overly flashy graphics and animations, allowing for quick play.
So, let's Go Solitaire!
a Simple tally COUNTER 1.0(Utilities)[iTunes]
Price: $0.99 -> Free
started Free week!
Release Event $1.99 -> $0.99
Wow! finally was released!
The usable counter APP!!
Simple, but not small!
Convenient, but it is not difficult.
If you do manage inventory?
Do you manage a small restaurant?
or you have many Items?
ok, than.
You still recorded on paper, the quantity of stock?
Now ready only one finger and the iPhone, your ready finished.
@ email report supported!!
Pop In Heaven 1.0(Music)[iTunes]
Price: $0.99 -> Free
★★★SPECIAL PRICE FOR A LIMITED TIME★★★
To Commemorate Michael Jackson.
This application is an image search engine with the special browser.
★Usage★
◆Take a photo or select a photo from album, and upload it to the server.
The image search engine can find thousands of photos of Michael Jackson each time(Max 6400).
The browser can display the the search results in special order based on your photo, and the results look like your photo as a whole.
◆Double click to zoom in or zoom out.
◆Single click to enlarge the photo for detail.
◆Drag the detail viewer to see another photo.
◆Single click on the detail viewer to browser the original url.
◆You can also save, export or email the screenshot of search results.
Battery Go! (Battery Life Tool) 2.0(Utilities)[iTunes]
Price: $0.99 -> Free
FREE FOR A LIMITED TIME WHILE WE WAIT FOR RECENTLY SUBMITTED UPDATE TO BE APPROVED. GRAB IT WHILE YOU CAN.
Reviews - "Battery Go is a handy utility for anyone taking a trip or going mobile...As such, I recommend the tool for a good idea of how you can use your iPhone when power is at a premium." - Macworld.com review by John Brandon
"Will definitely be welcome to heavy iPhone users. If you've gotten battery level warnings on your iPod or iPhone before and wondered just how much usage you have left, give Battery Go! a try." - Troy Dreler of PC Magazine
"Best of all is the slider, which allows you to calculate various hypothetical scenarios. Let's say you want to watch a video, but you don't know if you're phone will last that long. This app can tell you." - Matthew Shaer of CSMonitor.com
"A novel addition, for sure. Now, if only this app could extend the battery life of Apple's devices, we'd really be in business." - Shawn Oliver of HotHardware.com
Say you're sitting at your sister's high school graduation but you'd rather be watching your favorite movie and want to know if you will have enough battery life to last through the whole ceremony. Maybe you're sitting on a plane wanting to listen to your favorite tunes but you're not sure if you'll have enough juice to call your mom once you land. Just launch Battery Go! and see your battery percentage as well as the amount of time you have remaining to use your phone, watch videos, browse the web, or listen to your favorite music. Battery Go! also offers helpful battery saving tips. It's quick, it's easy, it's simple, it's Battery Go!
Battery Go! determines what device your running and then gives you the most accurate information possible to help you keep an eye on your battery charge.
Important Note: The times displayed in the app are in the format of hours:minutes, these figures are all estimates based off of device technical specifications. Application only gives battery life to nearest 5 percent, thus figures should only be used as a rough estimate not as exact fact. At 10 percent battery life remaining, app gives warning that battery is dangerously low. Differentiates between different models. Supports iPod Touch - all generations, iPhone, iPhone 3G, and iPhone 3GS.
Languages:
English
---
게임 이름은 기억나지 않지만 이전에 벽치기 게임이 있었다. ↩
3DPong
,
a Simple tally COUNTER
,
Accelerate
,
Battery Go
,
Colors Flood
,
Cruise Cam
,
Education
,
Entertainment
,
Entranced
,
EyeRolling
,
Free Apps
,
Games
,
Go Solitaire!
,
iDesiClock
,
iHandy
,
iPod Touch
,
iPuppet
,
ITexams6
,
Lifestyle
,
Pop In Heaven
,
Putt 4 Dough
,
PUZZLE DEVIL TOUCH
,
Robocalypse
,
Roll Xmas Ball
,
Social Networking
,
Social Player
,
Sports
,
Travel
,
Utilities
,
WildSpace
,
무료 어플
,
스트레스테스트
,
아이팟 터치
,
한글 어플
Trackback
Trackback Address :: https://offree.net/trackback/3081