알림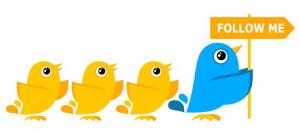 무료 어플에 대한 소식을 조금 더 빨리 알고 싶다면 "연아와 트위터를"를 읽고 팔로하기 바란다. 트위터로는 글을 통해 소개하기 힘든 100명 한정, 한시간만 무료와 같을 어플도 올리기 때문이다. 마지막으로 트위터를 통한 질문에는 거의 답하지 않는다. 트위터를 이렇게 운영하는 이유는 "트위터 운영 노하우 및 팁"이라는 글을 보면 된다. 따라서 트위터로 질문하고 답이 없다고 서운해 하지 않았으면 한다. 질문을 하고 싶다면 반드시 블로그에 관련글을 찾아 올리거나 "도아의 QNA"를 이용하기 바란다.
FREE for today only!
아이폰 무료 어플 FAQ
오늘은 총 25개의 어플을 소개하겠다. Tweetsii는 조금 특이한 트위터 어플이다. 일반 트위터 어플처럼 트위터(Twitter)에 글을 올리는 것도 가능하지만 인접한 트윗과 장소를 찾을 수 있다. 문제는 이 어플에 아직은 버그가 있으며 한글 지원이 왁벽하지 않다는 점이다. 이런 문제만 고처지면 트위터 어플의 틈새 시장을 노린 어플로 성장할 가능성도 있다. 한시적 무료는 아니며 무료로 올라온 어플이다.
Wallpapers는 상당히 수려한 배경화면 어플이다. 다만 이 어플은 이미 유료로 바뀌었다. 따라서 내려받을 때 주의하기 바란다. iPregnancyTest는 평상시 1불, 이번주까지 무료로 제공된다. 진짜 임신을 테스트하는 것은 아니다. 다만 여친에게 장난칠 때 유용한 어플로 보인다. 한의사가 맥박을 이용해서 임신 여부를 알아내듯 손에 흐르는 미세한 정전기와 맥 파동으로 알아낼 수 있다고 하면 속을 듯하다.
FileApp Pro는 무료로 올라온 어플이다. 그런데 무료 치고는 기능이 괜찮다. FTP 서버를 이용한 파일 공유, 각종 파일 보기를 지원하는 어플이다. Today Dashboard는 오늘의 중요한 일을 한번에 보여 주는 어플이다. 평상시 1불, 제한된 시간 동안 무료로 제공된다. eMail 10 Pics은 메일로 최대 10개의 그림을 첨부해서 보낼 수 있는 어플이다. 평상시 1불에 판매된다.
CrazyPuyo는 평상시 2불, 제한된 시간 동안 무료로 제공되는 어플이다. 어플의 설명이 부실해 어떤 어플인지는 모른다. Funkyball Worlds는 평상시 3불, 오늘만 무료로 제공되는 게임 어플이다. 설명을 보면 피직스 기반 어플로 보인다. iSP Browser는 오늘 올라온 어플 중 가장 고가의 어플이다. 평상시 무료 6불에 판매된다. Sharepoint용 브라우저로 세어포인트 사용자에게 유용한 어플로 보인다.
마지막으로 무료 어플에 대한 소식을 조금 더 빨리 알고 싶다면 트위터 가이드를 읽고 팔로하기 바란다. 트위터로는 글을 통해 소개하기 힘든 100명 한정, 한시간만 무료와 같을 어플도 올리기 때문이다. 마지막으로 트위터를 통한 질문에는 거의 답하지 않는다. 트위터를 이렇게 운영하는 이유는 트위터 운영 노하우 및 팁라는 글을 보면 된다. 따라서 트위터로 질문하고 답이 없다고 서운해 하지 않았으면 한다. 질문을 하고 싶다면 반드시 블로그에 관련글을 찾아 올리거나 도아의 QNA를 이용하기 바란다.
Tweetsii 1.0(Social Networking)[iTunes]
Price: Free
Tweetsii, the power of Twitter & the real time Internet on iPhone. Connect with tweets, friends & places nearby - share your experiences.
Enhance Twitter with location context, photos & see real time trends nearby. Connect & follow your twitter community.
• What's happening, where, who's there
• Connect to friends & places
• Check in a location, meet up
• Share favorite bars, music scene, attractions
• Add photos & location to your tweets
• What's trending in twitter nearby
• Explore location content from other networks
• Follow, create, find & share great content
• Shake It Up – Shake your iPhone
Sync your world in real time
Use your twitter username or if new follow the registration details.
Wallpapers 3d v2 1.5(Photography)[iTunes]
Price: $0.99 -> Free
Wallpapers 3d v2
FREE FOR A DAY!
+No Ads included.
UPDATING...
+TOTAL IMAGES INCLUDED 200.
+ALL IMAGES ADDED IN HIGH RESOLUTION IN ORDER TO BE USED AT YOUR DESKTOP PC OR MAC.
'Wallpapers 3d v2' is the pro version of 'Wallpapers 3d'. Try 'Wallpapers 3d' before you buy this app. 'Wallpapers 3d' is free.
Go to http://wallpapers3dapp.blogspot.com to find Names and Meanings of all images.
Images included in this version will not be available in 'Wallpapers 3d'.
Your comments, US store
A pleasure to look at. Quite lovely, well done developer. by Valentia
Woot. Love it. This is my favorite type of art and its done extremely well. Two thumb up bro. by booner
SlapApp 1.2(Entertainment)[iTunes]
Price: $0.99 -> Free
IMPORTANT: This app is for iPhone only! Not compatible with iPod Touch
Get the app everyone's talking about!!!
SlapApp is THE ORIGINAL "virtual slap" application! SlapApp sets itself apart from the rest with it's best in class slap functionality. Let's face it, when you want to slap somebody silly you don't just slap and listen to the sound, you crank your hand back, hit 'em as hard as you can, and then follow it up with a little SMACK TALK!
SlapApp makes this a reality with it's ORIGINAL SMACK TALK FUNCTIONALITY. SlapApp comes with RECORD YOUR OWN SMACK TALK so you can truly customize what you want your victim to hear just after impact. Speak in the mic to record your own voice, or capture your favorite sound bytes from movies, music, cartoons, and more! You can even assign a different Smack Talk for both your forehand and backhand slap! Want to slap someone up with a WAZZUP FOOL forehand slap and follow it up with a swift YEAH THAT'S WAZZUP backhand slap? No problem! SlapApp delivers!
For those that just want to get to slapping, we've put a nice selection of ready-to-slap Smack Talk together for you. Choose from your favorites like Beast, Boo Yaa, Boy Band, Goat Boy, How Can She, I Own You, I'm a Thug, Joker, King, Ming, Minister, Pimp Slap, Slacker, and Toshigawa's Revenge!
Want to slap someone that's not around? No problem! SlapApp also comes standard with it's ORIGINAL SLAP A FRIEND functionality. With Slap A Friend you can send virtual slaps including Smack Talk right over email to both your friends and foes!
http://www.slapapp.com/slapapp.html
For best performance, REBOOT your iPhone/iPod Touch immediately after download! If you run into trouble opening the app, please delete and download again. That will permanently resolve the issue. You will not be charged twice.
Don't waste time! Start slapping your friends, family, and foes today with SlapApp!!!!
RECORD YOUR OWN SMACK TALK!
FOREHAND AND BACKHAND SLAP ACTION WITH ABILITY TO ASSIGN DIFFERENT SMACK TALK TO EACH!
FUN VARIETY OF READY-TO-SLAP SMACK TALK!
SLAP A FRIEND - SEND SLAPS AND SMACK TALK OVER EMAIL!
"Whack! TADOW SUCKA! LOL...TOO FUNNY!" - Tom from Kansas
"This is the funniest app that Apple has!" - Jacob from Virginia
"Saw a honey at the golf course & hit her with some of my recorded Smack Talk. Everybody cracked up! She loved it :)" - Jackson from California
"Every other slapping or fighting app is just Whack! SlapApp rules!" Garry from Florida
"I slapped my mom and she cracked up! LOL!" Lindsey from Michigan
"My son and I love this thing! He chases me around the house hitting me all night :)" Omar from Maryland
"PIMPILICIOUS!" Steve from Ohio
Write us your own testimonial at http://www.slapapp.com/iphone/contact-us!
iPregnancyTest 1.4.1(Entertainment)[iTunes]
Price: $0.99 -> Free
FREE for the week!
** I've decided to offer iPregnancyTest for FREE for this week because.. Who cares? I felt like it! Get it while it's hot! **
iPregnancyTest is the MOST fun you can have pretending to see if your pregnant! MUCH, much simpler to use (not to mention, less messy) than those REAL pregnancy tests! You get ALL the fun of pretending to see if your pregnant with NONE of the downsides! What more could anyone ask for!?
Easy to use!
"Result Sharing". Share your positive results with your friends! Complete with newly added "Baby-Daddy Generator"! You could even share the news of your REAL pregnancy results! Facebook and email are both supported!
"Baby-Daddy Generator". You can either enter the name of the baby-daddy (if you happen to know who he or she is) or you can use the BRAND NEW "Baby-Daddy Generator" which will determine who the baby-daddy is based on your Address Book or Facebook information! (It's very scientific)
"Baby-Daddy Picker". Don't feel like typing the name of the person who iKnocked you up? You can pick it from a list! Facebook integration too!
"Coin-Flip Mode". Tired of waiting a few seconds for your results? Turn on "Coin-Flip Mode" to turn iPregnancyTest into the most AWESOME Coin-Flip, EVER! Help make those tough life decisions!
Got ideas for new features? Send me an email!
WARNING: iPregnacyTest can only determine if you are iPregnant! If you need to know if your ACTUALLY pregnant, I suggest a visit to your local drug store or doctor.
Don't forget to follow iPregnancyTest on twitter! http://twitter.com/ipregnancytest
FileApp Pro 1.8(Business)[iTunes]
Price: Free
★★★★★ FileApp Pro has just been launched and is FREE for a limited period of 2 weeks!!! Grab your copy NOW! ★★★★★
FileApp Pro is a handy files and documents manager for iPhone, iPod Touch allowing to move, copy, rename or transfer via email documents, images, videos, PDF or office files with multiple selection so that all documents can be organized from the device, on the go.
FileApp Pro is FileApp (free) on steroids adding power features such as:
✚ File renaming
✚ Multi-selection file/folder moving, copying
✚ Multi-selection file/folder ZIP
✚ Multi file/folder email sending
✚ Multi-selection deletion
✚ Folder creation
✚ Text file creation
✚ Text (.txt) file editing
✚ And a lot to come
FileApp Pro has retained its little brother's simplicity while greatly expanding its capabilities. It's all there, when you need it, without sacrificing simplicity.
QUICKLY READ FILES
✚ Images (JPG, PNG, GIF, TIFF and others)
✚ PDF
✚ MS Office (Word, Excel and PowerPoint)
✚ iWork (Pages, Numbers and Keynotes)
✚ OpenDocuments (OpenOffice) (Text, Spreadsheet, Presentation)
✚ Plain Text and RTF (Rich Text Format)
✚ Audio (MP3 VBR, AAC, Audible, Apple Lossless, AIFF, WAV, CAF)
✚ Video (standard iPhone formats : H.264, MPEG-4)
✚ Web Archives
✚ HTML files
✚ ZIP
Our customized help view will guide you through setting the connection with your device effortlessly.
We have taken great care in offering an application that gives your more because of its simplicity. We're convinced you will notice the difference. Compatible file formats will gradually be added and additional features also, so stay tuned and enjoy FileApp!
FILE BROWSING
✚ Files are sorted alphabetically, by date, by file type and by folder
✚ Settings lets you view file size and extension
✚ Delete files from within the application
✚ Rotation portrait/landscape
FILE TRANSFER
✚ Robust wireless file transfer via WiFi (FTP)
✚ Customized connection help lets you view screenshots with your personalized settings embedded
DOCUMENTS & FILES
✚ MS Office documents (Word, Excel, Powerpoint), all formats supported
✚ PDF Reader with function to select exactly which page you want to read
✚ RTF and Plain Text (UTF-8 encoding)
✚ iWork documents (Pages, Numbers and Keynotes)
✚ Open Office Documents (Text, Spreadsheet, Presentation)
✚ HTML files
✚ Safari Web Archives
✚ Comic Book Archive files (.cbz)
✚ ZIP (Uncompress zip archives)
✚ Send documents via email attachments
✚ Remembers scrolling position of for all long documents
✚ Zoom in/out with two fingers
✚ Rotation portrait/landscape
✚ Orientation locking while viewing documents
IMAGES
✚ Compatible with large images
✚ Slideshow (with slideshow timer settings)
✚ Button next & previous to browse images
✚ Rotation portrait/landscape
✚ Send images via email attachments
COMICS
✚ Support for Comic Book Archive files (.cbz)
MUSIC & VIDEOS
✚ Audio (MP3 VBR, AAC, Audible, Apple Lossless, AIFF, WAV, CAF)
✚ Video (standard iPhone formats : H.264, MPEG-4, 3GPP)
EMAIL
✚ Sending of files via email for MS Office documents, PDFs, Images, Open Office documents, iWork documents, RTF, HTML and Text
SECURITY
✚ Passcode to protect FileAid at startup
✚ Wireless transfer Password if needed
COMPATIBILITY
✚ Microsoft Windows XP, Vista and 7
✚ Mac OS X (Tiger, Leopard, Snow Leopard)
✚ Linux (GNOME & KDE)
Twitter Camera 1.4(Photography)[iTunes]
Price: $0.99 -> Free
NOW ON 3 DAYS ONLY SALE FOR FREE!
5 Top Paid app in Japan - OCT 1 Photography Paid app in Japan - OCT
Twitter Camera Ver. 1.4 has been released!
What's New In This Version?
-Changed UI
-Added twitter support
Aren't you curious what other people are twittering about?
Or, have you ever imagined of camera showing what other people twitter?
"Twitter Camera" is the application which satisfies your such desire! Take a picture of your family, boyfriend/girlfriend, people on the street, pet and even bugs using this fabulous application! You will be able to know what they are twittering right now!
Just tap the camera on any creature which you want to know what they are twittering!
Then, "Twitter Camera" will show you what they are twittering!
We inform you that 'Twitter Camera' does not have any correlation with 'Twitter', the blog site.
Poker Tower - solitaire for rounders 1.0(Games)[iTunes]
Price: $0.99 -> Free
FREE for a limited time only
We're offering the full version of Poker Tower free for a limited time only so act fast to take advantage!
"Genius. Someone please give this game an award!" -- www.nineoverten.com
"Addictive, well developed app. From the concept to the gameplay and graphics... 4 out of 5." -- www.slapapp.com
Poker Tower combines two things, video poker and solitaire, to create a fun and addictive game that is extremely simple to learn but surprisingly deep in strategy.
To play Poker Tower, you're dealt one card at a time and it's your job to place each card in one of three potential poker hands. Once you fill a hand with five cards, you score points based on the hand and it disappears to make room for the next one. The better the hand, the more points you score, and the easier it will be to reach your target score and continue the game.
Every time you make a good hand, a corresponding box in the poker tower will light up. If you're able to light up the entire tower, you're rewarded with higher point values across the board that will lead you to even higher scores. The strategy needed to light up the tower may take a few games to become clear, but the rewarding aspect of the game is in the tricks you pick up with every game you play. And don't worry if you're not a poker expert, anyone can learn and there's a guide to help you along anytime you need it.
We're huge fans of the iPhone and its games, and we know there's no shortage of solitaire games or even poker specific solitaire games out there. But we're proud of the game we've created and we're confident that not only is it something completely original, but it's the most fun game of its kind. We've also added a number of features to make the experience as enjoyable as possible including:
Comprehensive stats tracking that will have you comparing your skills against your friends.
Automatically saved games that will keep your game safe from any disturbance from within your iPhone or elsewhere.
A card tracker that always shows which cards have been played and which remain (this game isn't about memorization).
Sound effects that can be played WITH your favorite ipod music (why this isn't standard on every game, we'll never understand).
So for anyone who's ever played solitaire or ever played poker, we believe this is a game you need to try. Whether you have 2 minutes to kill or 20, we think you'll keep coming back to play one more time.
Dr. Planet 1.0(Games)[iTunes]
Price: $1.99 -> Free
Our world is endangered! A cosmic virus is causing the fragmentation of the solar system and only Dr. Planet can save us finding an antidote before it's too late. So that saving time, you have been chosen to help the Doctor to stop this disaster. Your mission is to command the iPhone Glue Planet, an ingenious invention that the Doctor designed in order to stick the fragments of each planet. But beware, time is working against you and the universe hides a plenty of dangers. Will you be able to save the Universe?.
Control the game without touching the screen, just moving your iPhone or iPod during ten funny levels where you will need to stick the fragments of all the planets in order to complete each level.
iPhone Glue Planet is a pretty addictive and easy to play game thought to enjoy with the family. Ideal for casual players which are looking for new challenges.
Flash Bee 1.2(Education)[iTunes]
Price: $0.99 -> Free
Flash Bee is the ONLY App to provide Math and Word combined flash card study tools using your iPhone or iPod touch. Flash Bee, with Math Test and Word Review, offers a great learning experience for your child at home, or on the go, for Kindergarten through 5th grade.
==MATH TEST==
Math Test selects a set of math problems, typically called "Math Facts", and displays them for the student to answer. Each test is completely customizable to focus on addition, subtraction, multiplication or division. The test may be timed and all tests are recorded for historical review. Test results can be emailed to a parent or teacher.
==WORD REVIEW==
Word Review focuses on sight word learning mandatory at all elementary levels. The included words are a combination of the most frequently used words in the English language, words that commonly appear in children's stories, words used in written directions, and common elementary content words. Also incorporated in the words are the most common word endings (such as -ack, -ake, and -ump). Students who learn words ending with these common word endings are better able to associate and correctly read other words with the same ending. For upper elementary students, words with common prefixes and suffixes are used. Reading and understanding the meaning of a word with a prefix or suffix is a great asset to students in understanding the meaning of many other words. Test results are recorded for historical review and can be emailed to a parent or teacher.
==KEY FEATURES==
Fully customizable word list management. The application comes with words based on the Dolch sight word list for grades pre-k through five, however you can add, delete or move the words to different grades and groups to suit your child's needs.
Create and manage student profiles. Assign your own image for each student from your photo library.
Age/grade/level appropriate tests and review
Timed testing
Historical review of Math Test and Word Reviews
Email results to parent or teacher.
Auditory and visual feedback on test progress and completion.
Remember options on a per student basis
Bulls & Bears 1.3.3(Games)[iTunes]
Price: $0.99 -> Free
==ABOUT GAME==
Hello there i4niac!
Are you tired of all that mess going on with world economics?
I bet your are!
Well then, take the fate of world financial system in your hands!
Come all the way from Geek to Big Swinging... Trunk (refer to "Liars Poker" book).
Master your skills and put an end to The Crisis!
==HOW TO PLAY==
Simple! Just catch the coins and score as much as you can.
Hint: its easier to play with sound turned on, you can hear when the coin is caught and then catch another one.
==FEATURES==
Merlin 1.4(Social Networking)[iTunes]
Price: $0.99 -> Free
GET MERLIN FOR FREE
SPECIAL OFFER UNTIL 03/22/2010
Merlin makes available free to write messages.
Post all of your friends for free messages to the iPhone.
Merlin. No additional instant messaging app, such as eg. ICQ or MSN. No, Merlin send messages without that the receiver must be logged in to any service. It is a direct iPhone to iPhone connection and works all over the world.
Merlin is the easiest way to send your friends instant messages similar to an SMS. FOR FREE!
Why Merlin is better than SMS:
No monthly cost
No cost for an instant
Rapid dispatch
Works with iPod touch
Why Merlin is better than IM:
No login / logout needed
No complicated registration
Merlin need not be running to receive messages
Help & Contact:
Merlin: Thorsten
Email: [email protected]
www.merlin-im.de
iGoTo the Jungle 1(Education)[iTunes]
Price: $0.99 -> Free
iGoto the Jungle is a family application that you can use to entertain your kids and also teach them about jungle animals.
Forget the common child books. With iGoto the Jungle learning has never been more fun and we guarantee you'll spend some quality time together while your children point to the animals and watch them moving and making all sort of sounds.
We've tested iGoto the Jungle with dozens of toddlers and were surprised to see the ease they adapt to the iPhone and the way they interact with the application.
Today Dashboard 1.1(Productivity)[iTunes]
Price: $0.99 -> Free
Free for a limited time
Today Dashboard allows you to keep track of important information about today. The current time, weather, events and news are kept up to date and presented to the you so that you know what is going on.
This application uses google reader and google calendar to have access to your personalized data. You need a google account to use this application.
One excellent use of this application is to have it running in a dock beside your computer monitor. You'll be able to see what what your calendar for the day looks like, the time, weather and have a news slideshow at the same time.
*NOTE! This application requires that you enter in your google account information to operate, don't buy this application if you don't use google calendar and google reader.
Fly-Flap 1.1(Games)[iTunes]
Price: $0.99 -> Free
NOW FREE FOR 3 DAYS ONLY! Limited time promotion!
"Fly-Flap is a wacky good time! Smash and blind those buzzing bugs to get a higher score!" - Robin Rhys, AppAdvice.com
In this funky time-killer game you must fight with the army of annoying flies. Be fast, accurate and cool. No mercy – only Best score!
Original graphic design;
Funny gameplay;
10 missions in campaign mode;
Unlimited action in arcade mode;
Funny sounds;
Intelligence score system (speed and accuracy counted).
Different missions of the campaign will take you into the game, which will cure your boredom.
You can practice your favorite missions again and again to surprise friends with your incredible high score.
Bonuses will help you pass through the missions. You can:
frighten;
blind;
spray flies;
and decrease their speed.
Hungry spiders will help you in this hard game, you must feed it sometime (it will double your points). But at the same time your enemies can be faster, double their quantity and you can be poisoned by beetles - don't be cruising for a bruising.
Your highscores will be the truth reflection of your accuracy, speed, reaction and ability to use bonuses. And of course your insistence. Let's fly with fly-flap!
DropZap 1.41(Games)[iTunes]
Price: $0.99 -> Free
FREE for a limited time!
"It's easy to call DropZap one of the best puzzle games in the App Store... It's fun, addictive, and puts a fresh spin on dropping blocks to clear other blocks..." [scored 9/10] - The iPhone App Review
"...the game play is interesting and keeps the player gripped. It is one of those games that we keep on playing saying "Just one more game" for a long, long time." - iPhone Footprint
"DropZap excels in what it attempts to do: offer a quick action-puzzle game with a unique gameplay mechanic that has varying modes of difficulty that will satiate the hardest of the hardcore block elimination fanatics." - Dallas iPhone Games Examiner
DropZap is somewhat like Tetris and Drop7 but with a new game mechanic.
Tap/drag to select the column where you want the square to land. When any square lands, it shrinks squares below and sideways. The smallest square (colored red) disappears when shrunk. Your game ends when the grid is full or square(s) go beyond top.
Note that chain reactions may occur as a result of square(s) disappearing since there may be square(s) above them that are now falling. These may make square(s) disappear when they land and so on. (When a stack of squares lands, only the bottom square in the stack shrinks squares.) Chain reactions are an integral part of gameplay.
There are five game modes:
Standard: This mode is level-oriented and does not require quick reaction time.
Relentless: This mode is not level-oriented and does not require quick reaction time.
Action: This mode is level-oriented and requires quick reaction time.
Relentless Action: This mode is not level-oriented and requires quick reaction time.
Two Players: This a split-screen mode where two players compete using the same device. The player who removes 25 more squares than his/her opponent or outlasts his/her opponent wins.
Single player game modes each have global leaderboards ("newest" and "top") and a scorecard.
eMail 10 Pics 1.0(Photography)[iTunes]
Price: $0.99 -> Free
eMail Mania Lite is simply the fastest, easiest way to send multiple pics and text via eMail. No requirements like other Apps!
Upgrade to eMail Mania Full (http://www.emailmaniaonline.com) to send pics, text, video, audio. You can also choose an email template such as Birthday or Wedding.
HOW THE LITE VERSION WORKS:?
Capture up to 10 pictures or choose them from your Camera Roll and add a 300 character description of who, what, where, when, and how for each picture.?
Easily select anyone and everyone from your Contacts (they must have an eMail address) and touch 'Send eMail'.
Want to send 10 more? Just press 'Start Over'! The pics and text are erased from the App (the pics stay in your Camera Roll, of course), and you can send 10 more!
Better than 'Photos to Email' or 'Multi-Photo' -- you do not need an eMail address to send pics with text and there is no scrolling!??
Better than the built-in iPhone OS 3.0 feature -- your family and friends will get a nicely formatted eMail with the picture and text description side-by-side, and you can send more than 5 pictures!
FEATURES OF LITE VERSION:
From, Subject, To, Cc, and Bcc fields
300 character text description associated with each picture?
Progress indicator and confirmation pop-up window after eMail has been sent??
WHEN TO USE THIS APP:
At parties, picnics, family get-togethers, vacations, holidays, sporting events (eMail it to your family and friends)
Capture the crazy things your kids and pets are doing (eMail it to your family)
Tell everyone about your day (eMail it to your friends)
When you are looking to buy a house and are viewing several properties at once (eMail it to yourself)
Take pictures of what your competitors are doing at a trade show (eMail it to your boss)
Take team pictures at the office (eMail it to your clients)
The possibilities are endless!
TapTime 1.1(Games)[iTunes]
Price: $0.99 -> Free
FREE for 3 DAYS ONLY!! Thanks to all the Facebook fans who made this happen!
Search for 'TapTime' on YouTube to see the funny commercial!
TapTime is a colorful, fun and addictive game where you tap, slash and shake your way to ultra low reaction times, super long streaks and massive high scores.
Features
• Simple: tap the greens and golds, slash the reds
• Fun and addictive gameplay
• Over 20 unlockable awards
• Track your highest score, longest streak and best reaction time
• Compete with friends for score, streak and reaction time records
• Offline and Online Leaderboards
• TapTime is OpenFeint Enabled
Air Love 1.1(Games)[iTunes]
Price: $0.99 -> Free
Free for a limited time!!!
Love is in the air...Catch it!
Are you dreaming alone?
Your dream comes true in this romantic day.
Charming music, magnificent visual art and exciting arcade platform make's your "Air Love" story more quirky.
You will be impressed by all amorous explosions and lightning disappearance in Air Love.
Air Love perfect for heartbreakers and macho, but not for losers!
GAME FEATURES
Amazing app, simple but addictive
Stunning 3D graphics and bright colors
Charming music and funny animation
Easy and convenient control
High scores
CrazyPuyo 1.0(Games)[iTunes]
Price: $1.99 -> Free
For a limited time, CrazyPuyo is FREE!!!!
Get crazy with CrazyPuyo!
It's a classic remake of an old school favorite!
Think Dr. Mario without the goblins!
iSuperbowl 1.0(Sports)[iTunes]
Price: $0.99 -> Free
For a limited time, iSuperbowl is FREE!!!
iSuperbowl, The Superbowl party planning tool.
Don't know what to bring to your Superbowl party? Want some last minute ideas? Also want to easily notify your friends and family of what you decide to bring? iSuperbowl is the app for you!
We all get invited to parties around Superbowl time. Don't you hate it when you show up and someone else brought the same thing as you? I know I do. Makes me want to spit in their food! With iSuperbowl you can choose the food, drink or desert you want to bring, then e-mail or publish your selection to Facebook what you're bringing. Claim your dish before someone else does! Not only does this app prevent unnecessary hypertension before the big game, but it can help you decide what to bring. This app has over 60 ideas of what to bring to your party. That's right over 60 great food, drink and desert options for you to choose from.
Buy this app! You won't be sorry! It will make the "Big Game" that much better!
Adult Jokes II 1.0(Entertainment)[iTunes]
Price: $0.99 -> Free
"Adult Jokes" series is collection of funny, spicy & naughty jokes; especially hand picked for making you laugh and have fun with friends.
The application contains uncensored jokes, beyond your wildest dreams. You might be reading those again & again.
Tell these jokes to your friend and show them who is king of sexy jokes.
Just download it and start the fun express.
Revenge of the Mad John 1.0(Games)[iTunes]
Price: $0.99 -> Free
The Best Old School Beat'em up in AppStore is On SALE NOW !!! 50% OFF !!!!
"Revenge of the Mad John" is casual beat'em up game inspired by old school games like Renegade, Karateka and Double Dragon.
"If Chuck Norris was an iPhone game, he'd be Revenge of the Mad John", Jon Jordan (Pocket Gamer)
"...the game is a solid, playable and highly unique that will give you a smile whilst it nods its retro roots at you." - apptrawler.com
Clients say:
"If you need something relaxing after a hard day - it's a good shot"
"Perfect for an anger management session!"
"This is a game that everyone can enjoy"
"Revenge of the Mad John" is a stunning old school type fighting game for iPhone and iPod Touch.
FIGHT AGAINST LOCAL STREET GANGS AND TRY TO SURVIVE !! No cheap guns like in other baby games! Go on the street and punch, kick, jump-kick, knee kick...... KICK SOME MAJOR A*S !!!
Trailer: http://www.themadjohn.com/
Get some beat-em-up !!! Fight to survive !
So, what's the story?
Your girlfriend was kidnapped. Want to get her back? FIGHT !
Featuring:
8 big levels !
Over 40 realistic characters to fight with !
Beautiful realistic locations !
Old school addictive gameplay !
Great Music Soundtracks!
Revolutionary control !
2 types of gameplay: Easy & Hard
Fun !
Mad John uses revolutionary controls on the revolutionary device. How to control you character then? Use accelerometer to move around and following combinations to fight:
touch hand to hit with fist
touch leg to kick
slide hand icon up to hit from the bottom
slide hand icon down to pick up your weapon
slide up leg icon to jump kick
slide down leg icon to knee kick
Twitter: http://twitter.com/motionVFX
Funkyball Worlds 1.10.003(Games)[iTunes]
Price: $2.99 -> Free
Freegameoftheday.com offer - today only!
Funkyball Worlds is a groovy physics-based platform game that is as beautiful as it is challenging. Guide the realistically weighted Funkyball across the platforms against the clock, collecting the stars to improve your time. Traverse multiple scrolling 3D levels using a combination of accelerometer and multi-touch controls to roll, slide and jump your way through 3 different worlds. Avoid hazards such as mines and lasers, and use tools like the ball launcher to help you along your way!
Features include:
• 3 beautiful worlds to explore
• 24 levels per world
• Intuitive controls and gameplay
• Hazards include mines, mortars, rotating lasers, rocket launchers, electric field emitters and plasma burners
• Enjoy the original music soundtrack by Poland's DJ Zombie, or create your own Funkyball playlist using the iPod Music feature within the game.
• OpenFeint achievements and online high score tables for best level times. Up to 1,000 OpenFeint points up for grabs!
• Additional graphics effects can be turned on or off.
• Extra skins for your Funkyball can be unlocked during play!
Facebook fan page: http://www.facebook.com/pages/FunkyBall-Worlds-Game/231480028985
Check out the video demo at https://www.youtube.com/handmarkinc
Media reviews
"Straightforward in its approach and orthodox in design, Funkyball Worlds satisfies because of high production values. Like pure chocolate, it's a simple pleasure." Pocket Gamer Silver Award. - Pocket Gamer.co.uk
"Every time I think I have mastered the game, I uncover a new obstacle to master. The best part of the game, though, is that you can play it for a few seconds or a few hours." - Just Another Mobile Monday
"It's cheap, filled with content, and looks really nice. I was impressed with Funkyball World
Mr. Boom 1.0(Games)[iTunes]
Price: $0.99 -> Free
NOW FOR FREE!!! Have Fun by Dracoders
In Mr. Boom you guide Mr. Boom, using simple and accurate controls, on a Rock-journey through 10 levels.
The aim of the game is to pick blue powerballs to increase Mr.Boom size and power, dodging enemies and making score points.
Once Red Mr.Boom becomes ready to explode and blow his enemies out!!
Features:
AWESOME rock soundtrack
10 levels
Easy and accurate touch controls
iSP Browser 2.3(Business)[iTunes]
Price: $5.99 -> Free
iSP Browser for Sharepoint allows you to browse your Sharepoint data easily. You can access all your company data like Documents, Images, Tasks etc. via iPhone in a secure way.
For using this app you need no additional software on a server. You can use it directly by entering the URL of your Sharepoint Site, Username and Password. You can define your favorites information from different Sharepoint Sites for quicker access. So you need only 2 finger tips to access the right information.
Features
· Access to Documents: doc,docx ….
· Access to Announcements, Calendar, Tasks lists, Custom list
· Manage favorite lists
Planned future features
· Editing Meta data
· Copy Calendar entries and contacts to iPhone Calendar and Contact list
Adult Jokes
,
Air Love
,
Bulls & Bears
,
Business
,
CrazyPuyo
,
Dr. Planet
,
DropZap
,
Education
,
eMail 10 Pics
,
Entertainment
,
FileApp Pro
,
Flash Bee
,
Fly-Flap
,
Free Apps
,
Funkyball Worlds
,
Games
,
iGoTo the Jungle
,
iPod Touch
,
iPregnancyTest
,
iSP Browser
,
iSuperbowl
,
Merlin
,
Mr. Boom
,
Photography
,
Poker Tower
,
Productivity
,
Revenge of the Mad John
,
SlapApp
,
Social Networking
,
Sports
,
TapTime
,
Today Dashboard
,
Tweetsii
,
Twitter Camera
,
Wallpapers
,
무료 어플
,
아이팟 터치
Trackback
Trackback Address :: https://offree.net/trackback/3083