알림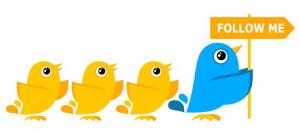 무료 어플에 대한 소식을 조금 더 빨리 알고 싶다면 "연아와 트위터를"를 읽고 팔로하기 바란다. 트위터로는 글을 통해 소개하기 힘든 100명 한정, 한시간만 무료와 같을 어플도 올리기 때문이다. 마지막으로 트위터를 통한 질문에는 거의 답하지 않는다. 트위터를 이렇게 운영하는 이유는 "트위터 운영 노하우 및 팁"이라는 글을 보면 된다. 따라서 트위터로 질문하고 답이 없다고 서운해 하지 않았으면 한다. 질문을 하고 싶다면 반드시 블로그에 관련글을 찾아 올리거나 "도아의 QNA"를 이용하기 바란다.
FREE for today only!
오늘은 총 13개의 어플이 올라왔다. 올라온 어플의 수도 많지 않고 건질만한 어플도 눈에 띄지 않는다. 먼저 Big Brain Of Fire는 언제 어디서든 실제 드럼과 기타를 연주할 수 있는 완전히 다른 새로운 개념의 음악 게임이라고 한다. 평상시 2불에 판매되며 3월 14일까지 무료로 제공된다. iWonder Surf Pro Lite는 평상시 9불이나 하는 자녀 보호 어플이다. 그러나 이름에 Lite가 붙어 있는 것으로 봐서 기능 제한판이 아닐까 싶다.
Drag Racer는 평상시 3불에 판매되는 게임 어플이다. 사진을 이용해서 차를 장식할 수 있다. aPOOPjob은 조금 재미있는 어플이다. 자신의 연봉에서 화장실에서 낭비되는 금액을 계산하는 어플이다. 평상시 1불에 판매된다. DotPop은 색상볼을 움직여 높은 점수를 얻는 간단한 게임이다. 평상시 1불에 판매된다. Soother는 평상시 1불, 이틀간 무료로 제공되는 어플이다.
WHAT는 평상시 1불, 몇시간 동안 무료로 제공되는 어플로 가상으로 많은 돈을 벌 수 있도록 하는 어플이다. BlooMoney는 평상시 1불에 판매되는 간단한 계정 관리 어플이다. Numeri는 인접한 숫자에 따라 겹치지 않토록 울타리를 짜는 게임 어플이다. 평상시 1불, 제한된 시간 동안 무료로 제공된다. Haircaster는 그 날의 날씨기 머리 카락에 얼마나 영향을 미치는지 알려 주는 어플이다. 평상시 1불에 판매된다.
Instant Tweetup은 트위터를 사용해서 주변 사람과 대화를 즐길 수 있는 어플이다. 평상시 1불에 판매된다. Twitterite은 가능한 빨리 트위터에 글을 올릴 수 있는 어플이다. 평상시 1불에 판매된다. Ray Box는 사진의 명도, 채도등을 바꿀 수 있는 색 보정 어플이다. 평상시 1불에 판매된다.
마지막으로 무료 어플에 대한 소식을 조금 더 빨리 알고 싶다면 트위터 가이드를 읽고 팔로하기 바란다. 트위터로는 글을 통해 소개하기 힘든 100명 한정, 한시간만 무료와 같을 어플도 올리기 때문이다. 마지막으로 트위터를 통한 질문에는 거의 답하지 않는다. 트위터를 이렇게 운영하는 이유는 트위터 운영 노하우 및 팁라는 글을 보면 된다. 따라서 트위터로 질문하고 답이 없다고 서운해 하지 않았으면 한다. 질문을 하고 싶다면 반드시 블로그에 관련글을 찾아 올리거나 도아의 QNA를 이용하기 바란다.
Big Brain Of Fire 1.1(Music)[iTunes]
Price: $1.99 -> Free
BIG BRAIN OF FIRE TOTALY FREE TILL 14TH MARCH!
Rock your iPhone with Big Brain Of Fire!
Big Brain Of Fire is a totally different approach on music games, where you can play whatever you want on real drums, real guitar's fret, and even a whole octave of rocking vocal!
Every instrument has its own, unique control scheme and highest quality, real sound which will give you an impression of being a real rock star. Big Brain Of Fire includes a classic tour mode with awesome rock songs, in which you can practice your skills and gather points. Complete the tour mode to unlock jam session, where you can free style anywhere you want!
Gather 3 friends and make your own pieces of rock, play them together and have a rocking fun!
Main features:
Great songs, beautiful and stylish, full 3D environment
Original and funny scenario
2 instruments to play on and a vocalist to master
Tutorial for every instrument
3 types of difficulty
2 types of gameplay: tour and jam session (free style), where BBoF really shines!
CHECK OUT THE TRAILERS:
Tour Mode: https://www.youtube.com/watch?v=yEArH-7O5Ug
Jam Session: https://www.youtube.com/watch?v=0gx7_qHRooQ
iWonder Surf Pro Lite - Parental Control Software 3.00(Utilities)[iTunes]
Price: $8.99 -> Free
Welcome to iWonder Surf Pro Lite!
As seen on ABC News, Dr. Phil and CNN!
Works BEAUTIFULLY on the iPad and is iPad ready!
FREE FOR A LIMITED TIME - TO SAY THANKS FOR THE OVER 65,000 PREVIOUS DOWNLOADS AND TO CELEBRATE THE NEW VERSION
The ultimate in protection for your child and their iPhone or iPod touch!
With all of the basic functionality of the web browser built in (pinch and zoom, resize, etc) it's great for children using their iPod or iPhone to get on the internet. Allows image saving, bookmarks with a BEAUTIFUL interface. Does everything Safari does and more!
iWonder Surf Lite blocks all known porn sites and prevents the device from visiting them on the iPhone or iPod.
With new sites constantly coming online, the iWonder Surf Lite application uses advanced algorithms to block new pornographic websites as they become available.
If a porn site is available today, it will be blocked, if a new one comes online and your child tries to visit it, within seconds it is evaluated through an advanced back end process to determine whether the site is appropriate or not. If it is found to be inappropriate, the site is blocked and cannot be accessed further.
Our servers and software take care of keeping your child safe online.
The iWonder Surf Pro Lite software installs instantly and has no set up. Install and go, no configuration necessary and filtering begins immediately.
It's the parental control browser your kids WILL WANT TO USE!
With a beautiful interface (reflective screens, round corners and animated windows), and full features (integrated Google Search and Bookmarks), it's the browser that is FUN and SAFE to use!
Updates are automatic as sites are added in real time, so you do not have to worry about updating the software to get the latest sites filtered.
You can buy this application once and run it on as many devices as you like, there are no annual fees and no subscriptions required. Install on one device or 50 devices with your iTunes account.
iWonder Surf Lite is the easiest and fastest way to make sure your children stay safe online.
Take A Video tour online at:
http://tour.iwondersurf.com/
Drag Racer: Pro Tuner 1.5(Games)[iTunes]
Price: $2.99 -> Free
"Level of Customization is unrivaled in App Store" - AppVee.com
"Well polished game...countless hours of entertainment" - Freshapps.com
"Buy Car" bug fixed. If your version still asks you to pay via AppStore to purchase C, M, I, or R class cars please update your game to version 1.5.
Check out support.xmgstudio.com to give us feedback on the game. We're working day and night to improve it so all feedback is helpful!
Try our free version, Car Creator, which allows you to custom build cars but without the racing.
Everything is bigger, better, faster in this version:
Create custom stickers, paint jobs etc. from your own photos on your device. Take a picture of yourself, friends, family and put them on your car! Post your masterpiece on Facebook and share with your friends. Create custom decals in Paint, Photoshop on your computer, load them on your device and you can use them on your car! All new Decal system allows you to be the artist.
New "Street Race" mode puts you bumper to bumper with some of the toughest drag racers on the street. No more is your car safe when your opponent can bump you off the road!
All of the old Drag Racer intensity is back. Nitrous Oxide, Gear Tuning, and much much more has returned to the best release for one of the largest Drag Racing game franchises in the World!
Look for more from XMG Studio team!
xmgstudio.com
twitter.com/xmgstudio
aPOOPjob 1.5(Lifestyle)[iTunes]
Price: $0.99 -> Free
Ever wonder how much money you make pooping at work? If you just answered yes, then this app is for you!
How to use:
Touch start to start the timer.
Enter in your yearly salary.
Touch stop once you're done pooping.
Touch calculate.
POOPjob will calculate the amount that your company just paid you for the poop you just took!
You can also email the results... to your boss if you'd like!
POOPjob will calculate your weekly, monthly, and yearly POOP salary!
Got a suggestion for this app? Email [email protected]
DotPop 1.0(Games)[iTunes]
Price: $0.99 -> Free
DotPop is a fun game that you try to score the highest amount of points by removing colored balls that are next to each other. The more balls that are connected, the higher the score!
FEATURES
Two styles of balls to chose from
Tap selection
Sounds
Undo
High Scores
This is a really fun game that is highly addictive
Soother 1.2(Healthcare & Fitness)[iTunes]
Price: $0.99 -> Free
FREE FOR THE NEXT TWO DAYS! Starting Laaate Saturday night through Monday afternoon we here at TangoDown Studios are offering Soother for FREE! That's right folks, download now before this offer is no longer available! Talk to your friends, and your friends friends, and your friends friends unhappy relatives because once its gone ITS GONE!
Work got you down? All stressed out from people annoying you all day? Need a way to truly sit back and relax? Welcome to the world of Soother!
Soother is an App designed to help soothe your nerves when you get too worked up by fading soothing colors on your iPhone screen while playing any one of multiple easy tracks to listen to.
Plug your iPhone in and set it on your desk to create an enjoyable ambient environment that fades you in and out of any one of 14 interchangeable sounds of nature, ranging from the beach to the rain forest and everything in-between.
Plug your phone into a speaker system to surround yourself in the gentle noises of the great outdoors and get away with Soother today
DoubleTap to change between any one of 14 tracks
Swipe your finger to bring up the option screen where you can...
Switch between tracks
Adjust the volume
Change the color fade speed
Loop your favorite tracks
Please comment and leave us suggestions and we will be more than happy to create for you an even more relaxing application that you'll want to share with your friends!
TangoDown Studios
WHAT!? 1.1(Games)[iTunes]
Price: $0.99 -> Free
FREE Download Campaign - Next Few Hours!!!!
Checkout our other apps:
Name that U.S. State
U.S. State Constitutions
Cyberklass
and more!!!
What would you do if you had a MILLION Dollars?
Put that recession stress away for just a sec. Allow your luck and cleverness to govern your financial success.
WHAT!? is the only iPhone Application that will allow you to win virtually a million bucks (or more) in a matter of minutes. Can you say, "WHAT!?" That`s right -- WIN A MILLION BUCKS or more in minutes.
The objective of making bread, dough, cheese, paper, whatever you want to call, is entirely up to you!!!
Make sure to read the WHAT!? instructions before playing the game. If you ever had a chance of winning a million bucks, virtually -- here`s your chance!!! WHAT!?
WHAT!? iPhone Application
There's no need to pay attention to your limits in this interactive and colorful game of chance. What!? is a new iPhone application that allows you to play in a futuristic game of high stakes without any of the risk. It's all about finding the right cards and knowing when to raise your wager.
This gambling simulation game transports you to another world, where you can lay an entire fortune out on the table and cast your luck into the air as you search for the matches that will increase your winnings. Win enough money, and you might even get to increase your score by tapping into the Jackpot at the end.
What!? goes beyond traditional slot machine and card simulation games to bring a whole new wave of fun, interactive gaming to your fingertips. This easy-to-use application requires you to place a bet and begin selecting cards. Two matching cards in the shape of cherries, strawberries, bananas, or diamonds gets you a higher score and more money. But watch out – you're racing against the clock. You have to build your fortune before time runs out!
What!? has changed the way you can play at gambling by bringing you to our world, where your only opponent is the clock and your own ability to pick the right cards. It's also easier than ever before to build that virtual fortune, since the application offers higher odds of winning.
What!? is the perfect diversion for both children and adults. With bright, bold colors and fun characters from the future, kids can build memory and fast-thinking skills. Adults will love the challenge of beating the clock and getting a little bit of that gambling lifestyle without any of the risks. No matter what your age, you'll never want to stop trying your luck.
We welcome feedback. Rate us. Contact Us([email protected]). Help us to improve the best Entertainment Game around!!!
More about us:
https://www.youtube.com/watch?v=-A7MAviu1M4
BlooMoney 1.0(Finance)[iTunes]
Price: $0.99 -> Free
This application is a simple personal account book. BlooMoney has very easy user interface which is based on a calendar view.
Users can find not only income and outlay of days but also balance of the month in a main calendar view.
Users just click the day to show income/outlay items of the day and to input income/outlay items.
Users just click budget button to edit or to show budget items.
Users just click report button to find out a report.
And also Users can edit their monetary mission in mission menu.
Supported languages are English, Korean, Japanese, and Chinese.
If you have any advice(languages and functions) for this application, please e-mail us! Thank you!
Numeri 1.1(Games)[iTunes]
Price: $1.99 -> Free
Numeri is an elegant puzzle game based on Slitherlink.
The full version of the game is a feisty 5x6 grid while the free version (Numeri Lite) uses a simpler 4x4 grid.
Your goal is to draw a single loop line that makes every cell valid. A cell is valid (white) when the number of line segments around it matches the displayed value. Touching a cell toggles all the line segments around the same cell.
The simplicity of the rules and interface allow you to focus on the puzzle challenge.
Reviews:
appbite.com: "With Numeri, you're up against one feisty puzzle game that will keep you at attention for hours of entertainment."
Appbank.net: "Very elegant logic puzzle. This raises your IQ!"
AppCraver.com: "Numeri is Slitherlink Reinvented for iPhone"
elegant-apps.com: "Numeri はきびきびとした操作感と飾りっけのない硬派な印象で、ロジックパズルを楽しめる iPhone アプリです。"
The application is now free. Please enjoy it. It will be removed from the store after the free period.
Haircaster 1.0(Weather)[iTunes]
Price: $0.99 -> Free
Developed by "SALON & STYLIST", Haircaster gives you a precise forecast of how the day's weather will affect your hair.
A simple 5 stage display ranges from "PERFECT" to "STAY HOME!" based on your current local weather conditions.
Below the main readout, more specific advice is given to help you manage your hair to avoid frizz and a bad hair day from the existing weather conditions.
Flip the main display to add as many US locations as you need to quickly check the cities, towns and suburbs you regularly visit.
Haircaster is a great tool for professional stylists, make-up artists and anyone who wants to avoid bad hair days.
For way less than the cost of a single shampoo, Haircaster gives you the real-time information you need to keep hair looking great 24/7.
Instant Tweetup 1.0.1(Social Networking)[iTunes]
Price: $0.99 -> Free
Instant Tweetup review at TheNextWeb.com http://tnw.to/15mBv
In response to the suggestions in this review Instant Tweetup will be free for a time.
Instant Tweetup is a fun and easy way to make new friends, connect with local people and find out whats going on in your community.
By using Twitter to search your local area, Instant Tweetup shows who is nearby, up to 10 miles, and lets you send them a tweet.
It's a great way to connect with people after gigs, conferences, seminars, or even to find someone to have a coffee with.
More information is available at http://www.instanttweetup.com
Twitterite 1.1.1(Productivity)[iTunes]
Price: $0.99 -> Free
Twitterite is a simple, but gorgeous looking Twitter App. Twitterite loads on a dime and lets you post Tweets as fast as you can type.
With so many Twitter Apps on the App Store, what makes Twitterite so special? Twitterite just allows you to post messages quickly on Twitter. Most other Twitter clients are bulky and take a while to load up. Twitterite is made for people on the go.
Ray Box 1.5(Photography)[iTunes]
Price: $0.99 -> Free
Ray Box is an image browser that can actively adjust the Brightness/Contrast/RGB Color/Hue/Saturation of an image. This software is particularly designed to view digital images on iphone/ipod touch in a delicate manner. After the image is imported from the iphone photo library, Ray box is able to automatically adjust the picture to the optimum width/height of the screen in portrait/landscape views. Users can also "pinch" the screen to zoom-In or zoom-out the image or just double-tap the image for a closer examination. Users can also choose to view the image in a portrait mode or in a landscape mode by rotating the screen. Want a cleaner view of the screen? A single tap on the screen can hide the navigation bar and the tool bar.
How To:
"Photo" Button: Import the Picture
"+/-" Button & Slider: Gain/Decrease the value
"Reset" Button: Restore the Default Value of Brightness/Contrast/RGB Colors/Hue/Saturation
"Brightness/Contrast" Graphic Button: Switch Adjustment Mode between Brightness/Contrast Control
"RGB" Graphic Button: Switch Adjustment Mode between Red/Green/Blue
"Hue" Graphic Button: Activate Hue Adjustment Mode
"Saturation" Graphic Button: Activate Saturation Adjustment Mode
Trackback
Trackback Address :: https://offree.net/trackback/3080