알림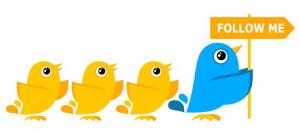 무료 어플에 대한 소식을 조금 더 빨리 알고 싶다면 "연아와 트위터를"를 읽고 팔로하기 바란다. 트위터로는 글을 통해 소개하기 힘든 100명 한정, 한시간만 무료와 같을 어플도 올리기 때문이다. 마지막으로 트위터를 통한 질문에는 거의 답하지 않는다. 트위터를 이렇게 운영하는 이유는 "트위터 운영 노하우 및 팁"이라는 글을 보면 된다. 따라서 트위터로 질문하고 답이 없다고 서운해 하지 않았으면 한다. 질문을 하고 싶다면 반드시 블로그에 관련글을 찾아 올리거나 "도아의 QNA"를 이용하기 바란다.
FREE for today only!
아이폰 무료 어플 FAQ
오늘은 총 26개의 어플이 올라왔다. 다만 어제 낯부터 전작이 있었고 3차까지 하다 보니 조금 늦게 일어났다. 또 조금 뒤 오랜 만에 주말 여행을 해야 하기 때문에 설명을 쓸 시간이 없다. 따라서 오늘은 설명을 생략하겠다.
마지막으로 무료 어플에 대한 소식을 조금 더 빨리 알고 싶다면 트위터 가이드를 읽고 팔로하기 바란다. 트위터로는 글을 통해 소개하기 힘든 100명 한정, 한시간만 무료와 같을 어플도 올리기 때문이다. 마지막으로 트위터를 통한 질문에는 거의 답하지 않는다. 트위터를 이렇게 운영하는 이유는 트위터 운영 노하우 및 팁라는 글을 보면 된다. 따라서 트위터로 질문하고 답이 없다고 서운해 하지 않았으면 한다. 질문을 하고 싶다면 반드시 블로그에 관련글을 찾아 올리거나 도아의 QNA를 이용하기 바란다.
iAdSense 1.5(Business)[iTunes]
Price: $1.99 -> Free
Check your Earnings due since the last payment, Page Impressions, Clicks, CTR, eCPM and Earnings for Today, Yesterday, This Month and the month before!
iAdSense features a simple, intuitive and fast user interface. If you're a SEO or website owner this is a tool you simply must have!
Scriptures 1.1(Reference)[iTunes]
Price: $4.99 -> Free
One of the rare scriptures apps that only distributes the public domain version of the scriptures and does not violate LDS Church and other copyrights by distributing copyrighted material.
We have joined up with LDS Tech to help develop the official scriptures app being developed by a community of LDS developers. Until the new official LDS App is available we will keep ours available on the App store. For more information please visit: https://tech.lds.org/wiki/index.php/IPhone_Scriptures_Application
Fingerzilla 1.1(Games)[iTunes]
Price: $0.99 -> Free
Fingerzilla -- in collaboration with www.FreeAppaDay.com Fingerzilla will be FREE today and today only!
Fingerzilla is a fast-paced, explosive game of utter destruction. Using your own finger(zilla), rain fiery chaos down upon buildings, cars, and people. The interface is simple, but the joy of squashing your boss is priceless!
Fingerzilla includes:
Dozens of destructive combos to unleash destruction on the masses.
Named victims to making chomping all the more fun.
Rampage through a suite of levels of varying difficulty and duration.
Scores and stats of all kinds, saved permanently between games.
OpenFeint 2.4 support for online high scores and achievements.
Variety of buildings to smash into rubble.
Incredible B-movie sound and visual effects!
Monochrome Camera 1.0(Photography)[iTunes]
Price: $0.99 -> Free
Limited time is free now.
It is a simple monochrome camera.
The taken photograph and the photograph taken directly with the camera are preserved with the black-and-white picture in the automatic operation.
It inputs in the the lower in the photograph and the date of today is input by the automatic operation.
It is the photograph size preserved now It is only 300 X 400.
Breathalyzer 5000 1.0(Medical)[iTunes]
Price: $0.99 -> Free
The Ultimate Breathalyzer App!
The only breathalyzer simulator app with voice support.
This is the only app you'll ever need to convince a friend not to drive after drinking. No more fights in the parking lot over keys. No more arguing with a slobbering drunk who has turned their brain and sense of judgement to mush after over indulging in their favorite adult beverage.
Just use this app to persuade anyone that is inebriated that they are in no condition to drive. Just adjust the simulated blood alcohol level to the desired setting. Begin the test and just have the person blow anywhere into or on the device. The Breathalyzer 5000 will display the result you have selected and the drunkard be convinced that they shouldn't drive or fly.
I was even able to convince a friend that their flatulence could be used to measure their blood alcohol level by having them fart into my iPhone.
Features:
Voice Support
Ability to have random BACL levels displayed
Ability to have inconclusive results displayed
Warning indicator for a BACL less than .08
Detain indicator for a BACL over .08
Ready indicator
Simulated Diagnostics
Beautiful interface
This application is strictly for entertainment purposes.
All trademarks and trade names are the property of their respective owners. No claim is made to any mark. This app is not endrosed by, sponsored by, or affiliated with any person or organization.
Please drink responsibly.
Boozey Slots 1.3.1(Games)[iTunes]
Price: $1.99 -> Free
♠ FREE WEEKEND PROMO! Boozey Slots is FREE this weekend (March 6-7) only! Don't miss our other free promo this weekend: Ultimate Hold'em! Enjoy! ♠
Saunter up to the bar and take a shot for the absinthe in Boozey Slots, the iPhone's wettest video slots adventure. What will you spin tonight – Blue Hawaiians, Martinis, or Coco Locos?
Boozey Slots brings Vegas to your pocket in more than one way. Play up to twenty prize lines and score multiple Absinthe Shots to launch bonus rounds that test your drink IQ and the sobriety of your reflexes.
✓ 3 unique bonus rounds
✓ Global high scores
✓ Play up to 20 prize lines
✓ Auto-play
✓ $, €, and £ supported
✓ Configure the game's winning rate yourself
✓ Save progress and resume where you left off
Bubble Tap 1.2(Games)[iTunes]
Price: $0.99 -> Free
*** Now Enjoy BubbleTap 100% FREE! ***
Tap and tilt your way to victory through this fast-paced, real time puzzle game.
Gently guide bubbles into place by tilting the device left or right. The faster you assemble bubble groups, the quicker you can tap to annihilate. Clear the screen to seize triumph!
Play 101 levels of pure bubbletastic enjoyment!
Mastered every level? Try the Challenge Mode and see just how long you can survive the bubble barrage!
Bubble Tap is the highly addictive, debut game from Radix Zero. Designed from the ground up, it takes advantage of the advanced accelerometer and touch screen technology present on the iphone and ipod touch. Delight in hours of masterful gameplay with this brilliant bubble challenge.
Kokiko 2.3(Games)[iTunes]
Price: $0.99 -> Free
Free for 2 days :D
If you feel tilting is too sensitive,reduce sensitivity in OPTION menu,you may also change move method from TILT to DRAG :D
Kokiko is a funny brickout game with lots of powerup gears to help you break'em out.
Drag or tilt screen to move paddle.
2D physics engine is well implemented to make sure the game work within perfect physic way.
On Sale Now!
Up to 30 levels to breakout
18 Powerup gears
More than 30 minutes soundtrack
More than 20 background images
THTouch - Texas Holdem Poker 1.0(Games)[iTunes]
Price: $0.99 -> Free
THTouch brings the joy of Texas Hold'em Poker to your iPhone and iPod touch.
FREE! (Only today, as a celebration of 60.000 downloads.) THANK YOU!
It gives you a clever interface that never obscures the view at any of the facts on the table and is incredibly easy to use.
With the unique wheel-like finger interface that always shows you a context sensitive amount of options to select from with a single swipe to the appropriate direction you'll learn to play the game blindly in a matter of just a few minutes.
Don't let those AI players fool you. You can beat them :)
FEATURES:
♠ play against up to 9 computer controlled players
♠ swipe your way to the golden poker chip
♠ bets are made in a most natural way, by actually building stacks of chips (again, using easy swipes or simple taps)
♠ look up the winning order of hands at any time
♠ resume your game at any time (autosaving))
♠ enjoy awesome graphics and animations
♠ get a hint of your own chances to win a hand
(The selection of the games language is automatically made based on your iPhone or iPod language settings. Many more languages to come.)
INSTRUCTIONS:
Please, read about details and instructions on the games webpage.
I assume you already know the rules of Poker Texas Hold em style.
http://thtouch.leberwurstsaft.de
REVIEWS:
27 Oct 2008: http://www.frapstr.com/2008/10/27/premium-spotlight-thtouch/
23 Oct 2008: http://www.iphonegamenetwork.com/thtouch-review
24 Oct 2008: http://www.spaziocellulare.com/ispazio/appstore/2008/10/24/thtouch-giocate-a-texas-holdem-sul-vostro-iphone-ed-ipod-touch/ (Italian)
21 Oct 2008: http://apfelblog.ch/iphone/thtouch-gibt-es-jetzt-auch-im-app-store (German)
CONTACT:
If you wish to, please contact me via email, using the address on my website. Thank you!
ABC Alphabet Soup 1.0(Games)[iTunes]
Price: $0.99 -> Free
FREE for limited time!
★★★★★ "ABC Alphabet Soup brings a neat little presentation twist to the iPhone word game genre" - Phil May, AllAboutTheGames.co.uk
Check also the YouTube gameplay video at https://www.youtube.com/watch?v=yd7bHQnnGy4 (or search "ABC Alphabet Soup") ★★★★★
Everybody's favorite pasta snack is back as a challenging word game for iPhone/iPod touch! Challenge your vocabulary and spelling skills as you try to find all words that can be formed with 6 scrambled letters.
ABC Alphabet Soup has a nice and intuitive interface. Drag the letters on the soup to the edge of the plate and tap the pen to write the word on the napkin. You can also rearrange the letters on the edge of the plate or get more letters in the soup.
ABC Alphabet Soup contains more than 5,000 words from a list with common words, excluding archaic and jargon words. If it's difficult to find all the words, no problem! The words on the napkin are sorted by size and alphabetically. Also, you can use the hint to reveal all occurrences of a specific letter in the missing words.
Playing with your food has never been so fun!
Little Miracle Pill Cures Alcohol Addiction 1.0.1(Healthcare & Fitness)[iTunes]
Price: $1.99 -> Free
You can cure your addiction to alcohol easily. Like most alcoholics, I've tried everything and failed, so I approached this statement with a heavy dose of skepticism. But also like most alcoholics, I was desperate, so I stuck around to learn more and you should too...
Follow the deceptively simple Sinclair method for 3 to 4 months and you won't be a slave to alcohol anymore; the alcohol craving superhighway in your brain will turn into a back country road. You will be cured. Sound to good to be true? No such thing as a magic bullet? I thought the same thing, but then what did I have to lose? The simple cure brilliantly discovered by Dr. David Sinclair and brought to light in layman's terms by Roy Eskapa, Ph.D: Naltrexone + Drinking = Cure.
Naltrexone is a safe, inexpensive drug with very few side effects. AND the best part?it has an 80% cure rate when you follow The Sinclair Method. So why not try it? How can taking a safe pill be more dangerous than nightly boozing like a Roman at an orgy?
I dedicate this app to all fellow boozers and lushes who want to stop the insanity and suffering and get sober or seriously curb their drinking. Try it. You won't be sorry, you will be euphoric!
APP DETAILS IN BRIEF: 9 Helpful and Educational Sections and a "How To Get Started" Section. Over 65 Pages of Useful Content.
Visit my Blog: AdventuresofToxicGirl.com
Arpeggio Studies For Guitar, Vol. 2 1.0.1(Music)[iTunes]
Price: $1.99 -> Free
FREE, FOR A LIMITED TIME! 27 Essential studies masterfully assembled by "Truth in Shredding" competition winner, Bryan Aspey.
VISIT US FOR NEWS, TIPS & UPDATES:
Blog: http://virtuosotools.blogspot.com
Facebook: http://www.facebook.com/pages/Bryan-Aspey/156826776867
Twitter: http://twitter.com/bryanaspey
All Classical and Fingerstyle guitarists will greatly benefit from regular practice of these studies.
EXCELLENT FOR:
• Technical exercises
• Warm-ups
* "Idea Generators" for the adventurous
guitarist willing to apply this
veritable encyclopedia of right hand
patterns to his/her own set of chords.
"Whether or not you are familiar with the studies of Mauro Giuliani, you will appreciate Bryan Aspey's adept skill at distilling Giuliani's voluminous studies into comprehensible, astute, bite-size groupings that will maximize your learning. He saves the busy guitarist hours of time and many headaches."
Featuring the 27 studies that combine ascending and descending arpeggio motion as well as other advanced examples, divided into the following categories:
Separate Notes
Simultaneous Notes
Picking up where Arpeggio Studies For Guitar, Vol. 1 left off, Vol. 2 brings you the more advanced arpeggio motions, presenting the perfect next step in Fingerstyle / Classical arpeggio technique, including some advanced examples that will challenge even experienced players.
FEATURES
• 27 essential studies from Mauro Giuliani's "120 Studies for Right Hand Development."
• High quality audio examples of each study.
• Easily switch between notation and TAB view.
• Wide range of levels to keep you challenged: Easy to Advanced.
• Helpful tips and information for all guitarists.
Carry this collection of essential studies with you wherever you take your guitar. Easy to read and navigate, with helpful hints and additional resources so you can learn on the go!
Other Great Apps from Virtuoso Tools:
Arpeggio Studies For Guitar, Vol. 1
p-i-m Studies for Guitar
Office Shock 1.1(Games)[iTunes]
Price: $0.99 -> Free
Spring 100% sale!
Economic crisis is a just a game, so let's play!
Office Shock is a new catch style game for iPhone and iPod touch. What is an idea put in this game? It's pretty simple! We are playing for two brave firemans with tent, somebody falling from building and our aim to catch them! But falling furniture and angry meeting try to do that as hard as possible.
So if you bored of your office work or just want to take a little break then Office Shock is your choice! The best way to killing time and making you smile! Enjoy!
So stay tuned!
ColorDash 1.0(Games)[iTunes]
Price: $1.99 -> Free
HOT NEWS FREE for a limited time only!
How FAST can you DASH to match the colors?
Race against the clock to match 5 randomly chosen colors as fast as you can by tilting or sliding your way to success. With great sound effects and a brilliant and fast-paced interface, you won't be able to put ColorDash down!
ColorDash also has built-in worldwide leaderboard and awards, provided by AGON online - the new leader in iPhone online community building. You can even post your scores to Facebook & Twitter, and let all your buddies know when you top their best scores!
So, get your copy today and make sure you build your skills before your buddies do - there's nothing better than getting that #1 spot in the world! :)
TypeFast - typing tutor 1.1(Productivity)[iTunes]
Price: $0.99 -> Free
100% off for anyone who rates and comments
============About=========
What is one of the biggest challenges of every fresh iPhone/IPodTouch user? Right - to type on a virtual keyboard at an acceptable pace. TypeFast aims to solve this problem. It teaches your fingers how to type quickly.
==========How it works======
Retype any text - your own or preinstalled exercises - and concentrate on the most important keys of the standard - "Qwerty" - keyboard. Use both your thumbs or any other finger and see how fast and accurate your typing is.
With the next needed key highlighted you don't need to worry about searching letters. As a consequence you easily increase your learning curve.
The exercises include arrangements of the 200 most common words, literary and historic works, and even the last wrong typed letters. That makes it possible to learn from your faults. A little practise and...one day you suddenly notice that your fingers autonomously wander to the right places. That leaves more time for you and the joyful side of life
============Features=========
✔ display of wpm-rate and accuracy
✔ highlighted keys (blue border) increase learning curve
✔ support for landscape and portrait orientation
✔ costumizable exercise: type in your own text
✔ correct your last wrong typed letters
✔ preinstalled exercises ranging from the alphabet to literacy, to history, etc.
이벤트퀸 1.0(Lifestyle)[iTunes]
Price: $0.99 -> Free
이벤트 퀸은 온/오프라인의 이벤트를 한데 모아 보는 어플리케이션입니다.
언제 어디서나 아이폰으로 간단하게 이벤트를 조회하고 참여할 수 있습니다.
이벤트 퀸과 함께 쿠폰과 다양한 상품을 여러분 곁으로 가져오세요.
Crossword Puzzle Maker 1.1(Games)[iTunes]
Price: $0.99 -> Free
A fun and easy-to-use iPhone/iPod Touch app to create a Crossword Puzzle using your words and Publish it!.
FEATURES
Easy and Intuitive Interface
Just enter words and hints (clues)
Make Your Own Crossword Puzzles
Publish your own Crosswords and become part of a growing crossword community. Any crossword published is available to all app users for free.
Quickly Create Beautiful Crosswords
World's first crossword publishing platform for iPhone, iPod-Touch and iPad.
For any issues with the app, please email us at [email protected]. We look forward to your feedback.
When you elect to share your content, you are licensing it to other end-users under the terms of the Creative Commons Attribution Non-Commercial Share Alike License http://creativecommons.org/licenses/by-nc-sa/3.0/legalcode).
For a summary of this license, check http://creativecommons.org/licenses/by-nc-sa/3.0/
Talk German 2.0(Travel)[iTunes]
Price: $0.99 -> Free
FREE ONLY FOR 1 DAY!
Hear&Learn the 100 most important German Phrases. Easier than never before: Click a phrase on the screen and hear how to say it. E.g. how do you say "Geht es günstiger?" ("Is there a lower price?") - Just click it! The App "Talk German" will help you everytime you deal with german friends or colleagues within seconds!
Features:
audio recordings of native german speaker
just 1 click to hear the pronunciation
14 phrases on each category site
7 Categories:
Basics & Emergency
Travel, Business & Events
Leisure & Relationships
This App will help you to have a great time and to be successful in many ways in Germany, Austria and Switzerland!
Free Hawaii 3.2(Travel)[iTunes]
Price: $0.99 -> Free
Special promotion: Free Hawaii app is now available free for a limited time!
Hawaii, the vacation destination to relax and enjoy the sun. The islands of Oahu, Maui and Kauai are the destinations providing a rich and relaxing experience to visitors.
Enhance you vacation with information about the Islands most beautiful beaches and parks. Take advantage of the cultural shows, explore modern shopping centers and get a taste of history at the art galleries and museums.
For each listing you will find the phone number, address, web URL and other relevant information to help you plan the free trip or visit. With a touch, you can dial the phone number on your iPhone, open the address in Google Maps and browse given website URL in Safari.
The app lets you mark your favorite items and go through just the favorites in a separate tab. Just touch the star in the list or on the details page to add to the favorites. You can make new suggestions (please do, it is much appreciated) and report errors/updates to information. Periodic updates will include newer listings and corrections to the listings.
Free Hawaii is a matter of providing you valuable information, not price. To understand the concept, you should think free as in free speech not as in free beer! That is why Free Hawaii is nominally priced!
Free Hawaii is part of a series of apps that includes Free San Francisco, Free New York City (NYC), Free Los Angeles (LA), Free Boston, Free Toronto, Free London, Free Rome and Free Paris.
LuckyBulb 1.03(Games)[iTunes]
Price: $2.99 -> Free
1 in Dice category /Russian Store
1 in Trivia category /Russian Store
DOWNLOADED over 1 MILLION times on a planet Earth!
IQ test takes up to two hours, but it doesn't give one an answer to the main question whether it helps one ultimately realize oneself.
Smart is not the same as lucky!
This program measures your luck in an instant, since your whole future may depend on being lucky.
Press the right bulb relying on your luckiness.
You choose the rules of the game: it is up to you how many bulbs you guess from and how many steps it takes. If you consider yourself to be lucky - try the total mode and guess the right bulb until the first loss.
Develop your insight everywhere, whenever you like, no matter how long it takes.
Planned future add-ons:
✓Online statistics.
Magical Ball 1.0(Entertainment)[iTunes]
Price: $0.99 -> Free
Now FREE for a LIMITED time only!!!
Amaze your friends and family with the mind reading Magical Ball!
You won't believe your eyes as the Magical Ball will correctly show you the symbol you focus on.
Simply pick any two digit number from the grid of fifty numbers provided then follow the instructions and focus on your unique symbol. Next touch the Magical Ball to reveal the symbol you were focusing on!
Don't believe the Magical Ball can read your mind? Then put it to the test and try it today. It's guaranteed to amaze anyone who does.
Adult Jokes I 1.0(Entertainment)[iTunes]
Price: $0.99 -> Free
"Adult Jokes" series is collection of funny, spicy & naughty jokes; especially hand picked for making you laugh and have fun with friends.
The application contains uncensored jokes, beyond your wildest dreams. You might be reading those again & again.
Tell these jokes to your friend and show them who is king of sexy jokes.
Just download it and start the fun express.
aStethoscope 1(Entertainment)[iTunes]
Price: $0.99 -> Free
Put your iphone on someones body and touch and hold the stethoscope button down. Heart beat will play. The longer you hold the button down the faster the heart beat that is played.
This is a great gag or ice breaker.
"Bet i can make your heart beat faster"
Response to feedback - Make sure the volume is turned up on your phone. If your volume is low, or your phone is set to vibrate only, you can't hear it. Use the ringer button on left side of your phone. Also make sure finger is not over the iphone speaker located on the lower left corner of your device.
Pocket Warfare 1.0.1(Games)[iTunes]
Price: $0.99 -> Free
1 Day Free!
랭킹 서버는 "Endurance mode" 전용입니다.
[시놉시스]
암흑의 세력으로부터 마지막 탑을 지켜라!
어느 날 갑자기 차원의 게이트가 열려서 차원 너머 암흑의 세력이 전 세계를 공격하기 시작한다.
6일만에 7개의 수호의 탑 중 6개의 탑은 이미 암흑의 세력에 의해 파괴되고 말았다.
마지막 수호의 탑이 파괴되면 암흑의 세력으로부터 더 이상 살아갈 터전을 지킬 수 없게 된다.
이에 맞서 7개의 탑를 수호하는 인간들과 요정들은 마지막 탑을 지키기기 위해 집결하게 된다.
[특징]
목표달성 모드와 무한모드 지원
6가지의 다양한 맵
100명 VS 100명 이상의 대규모 전투신
검사와 궁수, 성직자 등 다양한 병사와 3가지 전략용 방어 타워 제공
레벨업을 통한 다양한 게임 운영방식
저희 Pocket Factory Studio의 게임을 구매해주셔서 감사합니다.
"Pocket Warfare"는 저희 팀의 첫 게임입니다. 부디 즐겁게 즐기셨으면 합니다.
좀 더 재밌고 좋은 게임으로 찾아뵙겠습니다. 감사합니다.
Web : http://www.pfsgame.com
email : [email protected]
Support language : ENGLISH, KOREAN, JAPANESE
CelebYouSight 1.1(Lifestyle)[iTunes]
Price: $2.99 -> Free
Celeb You Sight keeps you in the loop when it comes to celebrities that were recently sighted near you! If your favorite celebrity was in the restaurant next door, wouldn't you want to know? You can search Celeb You Sight for sightings near you and figure out your proximity to celebrities that were recently sighted on a detailed map. When you're lucky enough to have a sighting of your own, submit it along with the details of your choice ("at the Bev Center", "looking GOOD", "great outfit", "no makeup", etc.)! Let's all keep each other in the loop with Celeb You Sight. Seeing celebrities in person is much more exciting than seeing them on the big screen!!!
iTwisterFinger 1(Games)[iTunes]
Price: $0.99 -> Free
iPhone spin of the old Twister game.
iTwister finger gives you set time to touch and hold random buttons on the screen.
Select the level which specifies the amount of time you have to touch the selected buttons.
Beginner - 30 Seconds
Novice - 20 Seconds
Expert - 10 Seconds
Extreme - 5 Seconds

The button or buttons you must touch will turn blue. If you take your finger off of a touched button before all buttons have been touched you lose.

There are five levels. Each level has 1 additonal button that must be touched.

To win you must make through all 5 levels.

After each level you will see a SUCCESS message before the next level starts.

 Enjoy
ABC Alphabet Soup
,
Adult Jokes
,
Arpeggio Studies For Guitar
,
aStethoscope
,
Boozey Slots
,
Breathalyzer
,
Bubble Tap
,
Business
,
Camera
,
CelebYouSight
,
ColorDash
,
Crossword Puzzle Maker
,
Fingerzilla
,
Free Apps
,
Free Hawaii
,
Free Toronto
,
Games
,
Healthcare & Fitness
,
iAdSense
,
iPod Touch
,
iTwisterFinger
,
Kokiko
,
Lifestyle
,
Little Miracle Pill Cures Alcohol Addiction
,
LuckyBulb
,
Magical Ball
,
Medical
,
Monochrome
,
Office Shock
,
Photography
,
Pocket Warfare
,
Reference
,
Scriptures
,
Talk German
,
THTouch
,
Travel
,
TypeFast
,
무료 어플
,
아이팟 터치
,
이벤트퀸
,
한글 어플
Trackback
Trackback Address :: https://offree.net/trackback/3077