알림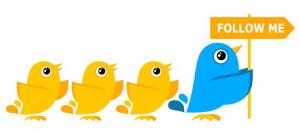 무료 어플에 대한 소식을 조금 더 빨리 알고 싶다면 "연아와 트위터를"를 읽고 팔로하기 바란다. 트위터로는 글을 통해 소개하기 힘든 100명 한정, 한시간만 무료와 같을 어플도 올리기 때문이다. 마지막으로 트위터를 통한 질문에는 거의 답하지 않는다. 트위터를 이렇게 운영하는 이유는 "트위터 운영 노하우 및 팁"이라는 글을 보면 된다. 따라서 트위터로 질문하고 답이 없다고 서운해 하지 않았으면 한다. 질문을 하고 싶다면 반드시 블로그에 관련글을 찾아 올리거나 "도아의 QNA"를 이용하기 바란다.
FREE for today only!
아이폰 무료 어플 FAQ
오늘은 총 33개의 어플을 소개하겠다. 먼저 WorldCard Mobile은 앱 스토어에서 상당히 평이 좋은 명함리더기이다. 한글 인식에 다소 문제가 있기는 하지만 나름대로 괜찮은 어플이다. 다만 가격이 조금 비싸다. 평상시 20불에 판매되는 어플로 현재 15불로 할인 판매하고 있어서 소개한다. 2Do는 사용자의 평이 상당히 좋은 일정관리 어플이다. 역시 무료 어플이 아니라 유료 어플로 평상시 7불에서 5불로 할인판매하고 있기 때문에 소개한다.
Bellum은 전술 슈팅 게임으로 평상시 2불에 판매되는 어플이다. Sessions Task Tracker는 하나의 작업에 소모한 시간을 추적할 수 있는 어플이다. 평상시 3불에 판매되며 제한된 시간 동안 무료로 제공된다. Tabs Eleven은 웹 개발이나 어플 개발에 유용한 협업 어플이다. 평상시 2불에 판매된다. Charming Magic No.1은 국내 마술사인 최현우의 마술 어플로 평상시 2불에 판매되는 어플이다.
The Manchester United Redcast는 맨체스터 대학 축구 클럽의 팬을 위한 팟캐스트 어플로 평상시 3불에 판매된다. Sound Juggler는 소리를 시각화해주는 어플로 평상시 2불에 판매되는 어플이다. GoldCoin은 오늘 올라온 어플 중 가장 고가의 어플이다. 평상시 5불에 판매된다. 자신의 수익과 지출을 계산할 수 있는 어플이다. Hugo Bug은 평상시 2불에 판매되는 전자책이다. Unify는 테트리스 블럭을 이용한 퍼즐 게임이다. 평상시 2불에 판매된다.
마지막으로 무료 어플에 대한 소식을 조금 더 빨리 알고 싶다면 트위터 가이드를 읽고 팔로하기 바란다. 트위터로는 글을 통해 소개하기 힘든 100명 한정, 한시간만 무료와 같을 어플도 올리기 때문이다. 마지막으로 트위터를 통한 질문에는 거의 답하지 않는다. 트위터를 이렇게 운영하는 이유는 트위터 운영 노하우 및 팁라는 글을 보면 된다. 따라서 트위터로 질문하고 답이 없다고 서운해 하지 않았으면 한다. 질문을 하고 싶다면 반드시 블로그에 관련글을 찾아 올리거나 도아의 QNA를 이용하기 바란다.
WorldCard Mobile - 명함리더기 및 명함스캐너 1.2.5(Business)[iTunes]
Price: $19.99 -> $14.99, Version: 1.2.5
iPhone 3GS전용명함리더기 및 인맥관리시스템.
****** 중요사항 ******
이 소프트웨어는iphone 3GS을 지원합니다.
iphone 2G 와 3G를 사용하는 분은 첨부된 카메라 클로즈업 렌즈가 필요합니다. 예: Griffin Clarifi
iPod Touch카메라 기능이 없기 때문에 사진첩에 있는 명함 이미지를 인식 할 수 있는 기능이 지원 됩니다.
***** What's New In This Version *****
WorldCard Mobile은 WorldCard Contacts통합된다. 별도로 판매되는 WorldCard Contacts전화를 걸고, 문자메세지와 이메일을 보내며 명함 이미지로 직접 기업 웹사이트 방문이 가능하다.
명함이미지 상에서 원하는 명함을 선택하여 인식할 수 있고, 인식 된 명함에 새로운 연락처를 저장 할 수 있다.
인식된 명함의 정보는 이미 저장되어있는 연락처에 그 정보를 추가할 수 있다.
주소 편집 창에서는 국가를 선택 할 수 있는 기능이 제공된다.
사진첩에 있는 명함을 인식할 수 있는 기능을 지원 합니다.
발음 필드를 추가합니다
iPhone 3GS의 새로운WorldCard Mobile은iPhone 3GS카메라를 이용하여 명함을 스캔함과 동시에 인식하여 명함의 이름, 회사명, 부서, 직함, 주소, 전화번호, 이멜…등의 정보가 자동으로 분석되고 항목별로 정확하게 저장되어iPhone 내에 설치된 주소록으로 전송되므로 수동으로 입력 할 필요가 없습니다.
기능:
스캔 후 즉시 인식하고, 인식률이 높으며, 영어 및 한글 명함 인식이 지원 됩니다.
명함정보를 자동으로 분석하고 인식한 후 정보는 항목별로 자동 분류됩니다.
카테고리 식 정보편집관리 기능을 제공하고 이미지 기능 또한 지원 됩니다.
iPhone에 설치된 그룹에 따라 인식된 자료는 다른 그룹으로 전송할 수 있고 효율적인 관리가 가능합니다.
WorldCard Mobile의 놀라운 기능
WorldCard Mobile은 명함에서 얻은 정보를 직접 iPhone에 입력합니다. 펜파워의 OCR 기술은 명함이미지를 분석하여 한글과 영어, 한자를 자동 입력하며 명함이미지와 함께 저장합니다. 만약 명함의 실제 이미지를 그대로 iPhone에 저장하고 싶다면 펜파워가 개발한 응용프로그램 WorldCard Contacts를 구입하십시오. WorldCard Contacts는 여러가지 다양한 방법 (그룹, 이미지 등)으로 명함과 정보를 보고 검색하는 것은 물론 전화를 걸고, 문자메세지를 보내며 주소를 클릭하는 것만으로 즉시 지도를 찾아줍니다.
두 프로그램을 함께 사용해 보십시오!
두 프로그램을 함께 사용하면 환상적인 기능을 추가로 사용할 수 있습니다. 한번의 터치로 WorldCard Contacts는 WorldCard Mobile의 OCR 기능으로 명함이미지를 분석하여 한글과 영어, 한자로 명함 정보를 자동 입력하고 명함의 실제 이미지와 함께 iPhone에 저장합니다. WorldCard Mobile과 WorldCard Contacts는 동기화로 상호 연동하여 연락처 정보를 호환하고 저장합니다.
2Do: A Stunning To Do List with Push and Sync 1.2.5.2(Productivity)[iTunes]
Price: $6.99 -> $4.99, Version: 1.2.5.2
ON SALE FOR A LIMITED TIME ONLY
Celebrating 0.5+ Million 2Do Downloads
Leave it to the "Best User Interface 2009" App Awards winners to make THE ToDo List you've been waiting for: Zero complications. Zero frustration. Just a stunning to do list you can finally understand and use.
Use with Sync or without; Zero hair pulling required. Sync to Mac, Outlook (PC) and Toodledo (v1.2.2) in no time; get Push Notifications and Email alerts; share todos by Email and even drag & drop between Calendars! NO other app does these better:
★ Sync with Mac / Outlook (WiFi) and Toodledo (Edge/3G/WiFi)
With the help of the free Sync helper, you can effortlessly keep your Mac/PC and the 2Do app in sync. You can also instead sync with Toodledo (coming v1.2.2) anytime, anywhere. NOTE: Event items are currently not synced from the Mac/PC, only To Do / Tasks are. Mac Sync requires 10.5+.
★ Push & Email Alarms
Away from your PC? Not a problem. Enjoy the free alerts by 2Do. Choose message, sound, email or all three to remind you of what needs to get done. Snooze available in v1.2.2+.
★ Projects, Checklists or simple ToDos
Group tasks together under Checklists or Projects and sort these independently.
★ Share Todos by Email or Twitter
Tap and hold on a task to reveal more options. Send tasks to friends and family via email.
★ Actions
Attach a Contact to your ToDo to remind you of calling, emailing, visiting them etc, or attach your current location to the ToDo you're creating for future reference.
★ Starred Tasks
Star tasks that need immediate attention and view them separately in the built-int 'Starred' special tab. Supports Toodledo syncing as well.
★ Voice Notes
Too lazy to type? Attach voice notes to your tasks.
★ Focus
Use the Focus Toggle to focus on specific ToDo's per Calendar: Due Today, Tomorrow etc
★ Tags
Manage tags made up of words or contacts. Fully integrated in global search. Tags can also sync as Outlook Categories on the PC (coming v1.2.2)
★ Repeating ToDos
Add Repeating / Recurring ToDos using the flexible repeat options available
★ Drag & Drop
Tap and hold on a task and start dragging when options appear. Effortlessly move a task, project or checklist from one calendar to another. Tasks dragged and dropped over the special Today calendar automatically get their due date updated to Today.
★ Batch Operations
Batch edit, delete, move, tag or share tasks all from a single place.
★ Password Protection
Protect your tasks and calendars from prying eyes by locking them.
★ Tabbed Calendars
Group related tasks under their respective calendar. Get quick access to all calendars and tasks from a single view without the need of moving back and forth between different screens. Tap and hold on a tab to reveal calendar options. Tap on the bottom ToDos tabbar button to toggle view.
★ Smart Calendars
Save searches as Smart Calendars. Great way to filter your Contexts and selected phrases.
★ Date Range search with Smart Calendars
Search for tasks within a given start and end date or leave it open ended (e.g. Coming 7 Days) to create truly dynamic smart calendars
★ Soundex Search
Search for words throughout the app using the unmatched Full Text search engine. 2Do supports intuitive soundex capabilities, returning results with words matching the pronunciation of the word too (for latin languages).
★ Backup & Restore
Backup and restore the 2Do database any time
★ TextExpander Support
★ Much more
2Do offers a lot more than what has been listed on this page. You may find out more about what's included by visiting the 2Do App website.
☂ When using sync, please always ensure your data is backed up every now and then to avoid mishaps
NOTE:
Push alerts require WiFi / officially supported carrier plan.
Outlook Sync requires Outlook 2000 or above
Tapping Skillz 1.1(Games)[iTunes]
Price: $.99 -> Free, Version: 1.1
Ever wanted to increase your Tapping Skillz?
Here's an app that will let you do that in a fun way! Plus, it is OpenFeint® enabled, so you can earn Feint points through achievements and chat with all your friends.
Bellum: Tactics 1.1(Games)[iTunes]
Price: $1.99 -> Free, Version: 1.1
Become a feared tactician and marksman!
Bellum: Tactics is a turn based tactical shooter game putting you in command of an infantry squad launched in the middle of a modern war. Complete various missions in a war-torn country; destroy your enemies with the help of numerous tactics, weapons, and technological wonders.
Features:
Command! Use and combine three different units with their own specificity to destroy your enemies.
Control! A first person view allows you to take control and shoot with your men if you need to.
Explore! Discover and complete ten missions in various environments.
Compare! Obtain high scores and best times and compare with other players with the help of our international ladder. (Avaible soon!)
Touch! A targeted gameplay that makes plain use of the touch screen and motions sensors of your Iphone: map navigation, shoot and 3D View exploration.
Music Jokes 1.2.2(Music)[iTunes]
Price: $.99 -> Free, Version: 1.2.2
FREE for a limited time only! With more than 1,000 jokes (and more added all the time), Music Jokes is sure to make you laugh!
Each time you touch the screen, Music Jokes displays a hilarious new joke. Tons of classic music and musician jokes are included, including time-honored Viola and Drummer jokes, and of course your favorite Banjo and Accordion jokes.
Music Jokes lets you filter jokes by category, including:
Musician Jokes
Viola Jokes
Brass Jokes (oh, yes, includes Trombone and Tuba)
Guitar Jokes
Jokes about The Other Strings That Aren't Violas
Singer Jokes
Woodwind Jokes
Drummer Jokes
Conductor Jokes
NEW: Hilarious Country Song Titles and Rock Band Names (and they are REAL!)
Jokes about Banjos, Accordions, Pianos and many more
Easily mark your favorites with a single touch, and quickly recall your favorites to share with friends, family and the cats.
Assign one of eight sound effects to the "Sound Effects" button (including the classic "ba-dum-dum" drum riff, audience groans and laughter, and more) and punctuate any joke you think needs a little more oomph. Or let Music Jokes pick a different sound for you each time. It's easy and fun!
Submit your jokes by e-mail to [email protected] or by simply touching a button in Music Jokes and sending us your joke right from your iPhone or iPod touch. We'll be adding jokes regularly, so you can help make Music Jokes the best and funniest collection of music jokes available anywhere. Updates are free!
Spinners 1.1(Games)[iTunes]
Price: $.99 -> Free, Version: 1.1
IN CELEBRATION OF OUR ACTION/STRATEGY HIT WARLORDS: CALL TO ARMS SPINNERS IS FREE!!!
Spinners is an addictive and easy to learn game. The premise is simple. Get as many points as you can within the time limit. Earn points by touching spinning discs(Spinners), each of which have various wedges that have different effects. Though the game play is simple, an intuitive scoring system with combo multipliers allows people of all skill levels to find a way to challenge themselves. 12 levels, each adding a new game play twist are available, but will you be fast enough to complete them all before time runs out?
iKamus English 1.0(Reference)[iTunes]
Price: $.99 -> Free, Version: 1.0
iKamus English-Indonesia is the simplest and modest English to Indonesia (and vice versa) dictionary app.
And now this easy-to-use app is available in AppStore for free!
Features:
Offline mode (not required internet connection).
More than 23.000 words.
Simple User Interface.
Alphabetical indexed.
Translates word in English to Indonesia (and vice versa).
Supports both landscape and portrait orientation (automatic)
Sessions Task Tracker 1.2(Productivity)[iTunes]
Price: $2.99 -> Free, Version: 1.2
FREE for a very limited time!
Need to keep track of the exact time you spend on tasks at work or on personal projects? Sessions is your answer!
Sessions provides an innovative way of looking at your utilization across tasks, allowing you to log every individual piece of work that you perform towards completing a particular objective.
Create a task and start a session assigned to that task. Perform your work, and then close your session with optional notes about the work performed. Need to perform more work on that task? Simply initiate another session. Sessions calculates the time spent within each session, the total time spent on the task, and provides several reporting views for examining your efforts.
Sessions can also report on your utilization for any given day. Simply provide your work hours, and use the By Day reporting feature.
All of the report views provided can be emailed (in HTML format with optional charts) to anyone of your choosing - send project updates directly to your boss, or email reports that can be printed and attached to job-sheets.
Additional product information at www.nocturnalware.biz
Please report any bugs or feature suggestions to [email protected]
The SMS Language Bible 1.0(Lifestyle)[iTunes]
Price: $.99 -> Free, Version: 1.0
Crack the code!
The SMS Language Bible is the world's first dictionary app for the iPhone that defines short abbreviations used in online chat and text messaging. An Internet connection is not required to access the main features of this program.
Imagine it's 2 am. You have your mobile phone buried under your pillow. You are waiting for the most important news of your life. Suddenly drrring. Your best friend sends you a message and you don't understand it. OMG!
If you don't know an "LOL" from a "BFF" then this app is for you. But even the most hardcore texter sometimes comes across unfamiliar abbreviations. Armed with this app you can decipher anything and dazzle your friends with the latest letter buzz.
Statistics Quiz 1.1(Education)[iTunes]
Price: $.99 -> Free, Version: 1.1
Are you worrying about the coming statistics exams? Take it easy. Statistics Quiz can help you!
Questions in this app cover every concept in undergraduate curriculum. If you can go over and understand these questions, you are guaranteed to pass the final.
Over 100 questions are multi-choices, not duplicated. Only a small amount of calculation is required.
Questions are grouped in following topics:
Probability
Probability Law
Sampling
Variable
Descriptive Statistics
Histogram
Distribution
Expected Values
Central Limit Theorem
Hypothesis Test
Regression and Correlation
Tabs Eleven 1.2.0(Utilities)[iTunes]
Price: $1.99 -> Free, Version: 1.2.0
Tabs Eleven is a companion application specifically for Web Developers / Application Developers. This mobile application displays tab views of your custom web site code, widgets or mini applications on your mobile device. The is a handy tool for those who love to write server side code like HTML, PHP, ASP, Cold Fusion and want to be able to view then quickly in the iPhone or iPod Touch.
As noted this Application is for Web Developers and Coders.
You will need to download the free open source companion API code from out website to make use of this app. All website code is commented well and feel free to change for your needs. Post in our website forums if you need help.
Oh, and this is the only mobile application geared toward web heads that goes up to Eleven.
iFan - Virtual Heat Chaser 1.03(Entertainment)[iTunes]
Price: $.99 -> Free, Version: 1.03
[notice: the Sisters are proud to say that their first ever game – iRodeo – was posted on New & Noteworthy on iTunes a couple of weeks ago. Thank you everyone for all the love & support!]
The Devsisters are pleased to bring to you the iFan for your iPhone and iPod Touch-a delightful, fashionable toy and accessory App.
It's perfect to have whether you are outdoors on a hot, muggy summer day, or you are reclined next to a sparkling pool with a tall glass of iced tea, or on a beach somewhere exotic.
The iFan ferries you away from the stuffy bus, plane, or train you are in.
It's especially great to have in a dull, made-for-utility office cubical, in dire need of a piece of refreshing eye candy to liven up your spirit!
Just dock it next to your desktop or laptop.
If you are looking for an attractive source of relaxed cool or a bit of clean amusement, this fan is for you!
Version Features
• 4 Fan body designs
• 8 different backgrounds
• 3 different fan speeds
Suggestion
• Show a friend and quietly blow on his/her face, head, or neck at arm's-length. Don't, if you have bad breath.
[If you think iFan looks great, try out some game Apps by the Sisters – OvenBreak & iRodeo]
[Current Apps by Devsisters]
Games: iRodeo, OvenBreak
Productivity: Smart Timetable
Entertainment/Toy: iFan, iWhack, Obey
BABEL Rising 1.2(Games)[iTunes]
Price: $.99 -> Free, Version: 1.2
Babel Rising in collaboration with www.FreeAppADay.com will be FREE today and today only.
1 paid games in France
"You are God! From high above in the sky, it appears the humans are bustling about... and building a tower. A tower, what for? To raise themselves to your level? How conceited, how foolhardy. It is time to show them the price to pay for defying the Creator!
Babel Rising is an action puzzle game offering hours of gameplay. The challenge is simple: unleash your powers to prevent the humans from building the tower."
"You have six devastating powers at your disposal, including the thunderbolt, the typhoon and earthquake!
From the simplest to the most powerful, master them, use them one after the other and combine them to increase their impact.
Divine power is at your fingertips: sweep the screen from top to bottom and left to right with one finger or more to unleash your wrath."
"Perform the "divine combo" successfully and sweep away the humans from the tower's levels in one go.
Hilarious animations, detailed graphics and a soundtrack worthy of the best Roman Empire movies in a humorous setting.
Win trophies, publish your scores on-line and beat your best scores."
Search for God and you will find him! You are the boss and mankind will be sure to remember!
Your age is - Charming Magic No.1 - v.1.2(Entertainment)[iTunes]
Price: $1.99 -> Free, Version: v.1.2
Famous Korean magician 'Choi Hyunwoo' presents 'Charming Magic Series'
First on the lineup is the 'Your age is'.
You can show off to your friends using this delightful magic application.
Performer can figure out spectator's age using simple questions.
There are three variation to the magic so spectator will have hard time figuring out tricks in this magic.
Advantages using this app -
It is easy to perform.
Simple controls.
Easy to create delusion for spectators.
Unlike other similar applications range of age can be set.
There are three variation to the magic.
Charming Magic No.2 - Find Card-, Charming Magic No3 - Magic Watch - is also on sale.
======Charming Choi======
Name : Hyunwoo Choi
Nick : Charming Choi
Country : South Korea
Affilate : Mcloud Entertainment(http://www.mcloud.co.kr)
Official site : http://www.charmingchoi.com
:: Awards ::
2009 FISM Beijing World Champion
2008 Second place in Great Britain Blackpool Magic Convention Close-up
:: Performance ::
2005~2009 Choi Hyunwoo magic concert Korean tour
Name Game - Stage Name Edition 1.1(Entertainment)[iTunes]
Price: $.99 -> Free, Version: 1.1
Want a fun way to start conversations and be the life of the party?
Looking for a clever way to break the ice and meet new people?
Just fire up The Name Game - Stage Name Edition.
Answer three wild & wacky questions by spinning the picker wheel to get your own personalized Stage Name. You can also go into the "Mix it up" view and shake your iPod/iPhone to generate random names.
Amuse yourself & friends with over 150 hilarious names. Download now and let the laughs begin!
Brought to you by:
Liberty Mobile:
www.libertymobile.ca
[email protected]
Check out the help video on our website for a demo.
Here is some early feedback from our users:
"I met so many people @ the bar with this last weekend – the names had us all laughing!" Stephan – Boston
"This app is awesome. Looks sweet, and its super easy & fun!"
Obey! - Crazy Party Game 1.03(Entertainment)[iTunes]
Price: $.99 -> Free, Version: 1.03
"ARGH!!! Follow the Captain's orders!"
The coolest pirate on App Store commands you!
Obey, is a simple game to play.
It is a game of "who" does "what" to "whom"...
or anything else you can imagine.
Just add names and actions to the parchment.
Random names and actions will be put together as commands .
Obey is a Must for parties, drinking, for breaking the ice... a game of Dare!
Or maybe for situations when you just can't make up your mind.
Be adventurous!
How to: Obey Enter up to 20 parties, and 20 actions. Just shake and OBEY the directions.
iWhack - Punch! Slap! Whip! on Impact 1.04(Entertainment)[iTunes]
Price: $.99 -> Free, Version: 1.04
Everyone has had the sadistic urge to dish out some physical pain now and then. iWhack lets you eat your cake and have it, too, without all the hassle of having to show up in court for assault and battery charges.
Choose between punching or slapping sound effects on this highly tuned motion sensitive App. Whack people around.
If you are the playful imaginative type seeking some excitement, cast out the whip! You know what to do, right?
(The Sisters used the whip in a cafe on a male server, because he had a nice... get the picture? Anyway, everyone there, including the server had a great time.) Throw away your inhibitions and let your imagination go.
We are quite sure you'll enjoy this insane little toy. Don't suppress your natural urge to exercise savagery. Just bring it!
Pick a wicked sound of your choice by sliding the superb background illustration from side to side. Then just grab your iPhone firmly in your hand(s) and let your imagination go. Show the sound and fury of iWhack.
note: the Devsisters do not condone the use of violence to physically, psychologically, and/or emotionally harm people and living entities. Use of violence and physical force to harm others is just wrong.
Caution
The Devsisters will not be held responsible if you happen to slip, throw, and/or break your iPhone or iPod touch while using this App. So, firmly grip iPhone/iPod Touch device before acting out mad situations.
Some Suggestions for Use
• Alleviate stress
• Monkey or spar around w/ friends
• You need the exercise from sitting in your cubicle all day
• You want to disrespect someone behind their back
• Annoy the hell out of someone
• Turn around a boring, inappropriate, or icy situation (requires wit and very good timing)
• Use two devices in each hand for better choreography
• Naughty thoughts...
Version Features
• Highly tuned impact effects utilizing the accelerometer (Time your action!)
• Special sounds and vibration after executing a string of strikes.
ZDNet Korea 1.5(News)[iTunes]
Price: $.99 -> Free, Version: 1.5
지디넷코리아는 IT글로벌미디어인 'CBS인터랙티브-씨넷'의 전세계 13개국 해외정보망이 제공하는 풍부한 콘텐츠와 노하우를 바탕으로 '전세계 IT트렌드를 한눈에' 라는 슬로건아래, 국내외의 다양하고 전문적인 정보 및 뉴스 콘텐츠를 서비스하는 IT종합 뉴스미디어입니다. 지디넷코리아 뉴스앱을 통해 글로벌 IT 트랜드의 흐름을 한 눈에 살펴보세요.
글로벌 IT전문뉴스 에서 출시한 ZDNet Korea앱은 이번 1.5버전 업데이트를 통해 향상된 기능 및 새로운 기능을 추가하였습니다. 1.5 업데이트 개선사항을 살표보면
최초 1.0버전 대비 뉴스기사 다운로드 속도가 2배 이상 빨라졌습니다.
관심있는 기사에 대한 메일보내기 기능이 추가되었습니다.
기사본문의 글씨 크기를 조절할 수 있습니다. 그동안 많은 사용자 리뷰를 바탕으로 주요 요구사항을 반영하여 1.0버전에서 지속적으로 업데이트시 다운되는 문제와 그외 몇가지 버그를 수정하였습니다.
The Manchester United Redcast 1.2(Sports)[iTunes]
Price: $2.99 -> Free, Version: 1.2
At last an app for the only up to date podcast for fans of Manchester United Football Club.
FREE - FOR A LIMITED PERIOD ONLY!
The Manchester United Redcast is now available in a handy iPhone application so you can have it with you at all times on your iPhone or iPod Touch. You can download the latest podcast, catch up on the archives and read the latest Manchester United news as well!
Because not only does the app bring you Eddie Nestor, Paul Tonkinson and guests before you can get them anywhere else, it also keeps you up to date with the latest Man Utd. breaking news from the BBC, The Guardian and more.
Advantages:
Get the podcast before anyone else - podcast feed updates instantly!
No need to sync - no more messing about downloading the podcast to your PC, plugging your iPhone in the next day, waiting for the podcast to transfer and missing it for that really boring journey from work. Now with just a click, the latest podcast is already there waiting for you.
No Computer Required - with no need to sync anymore, there's no need to ever return to your PC again (except to do other things). So it's perfect for keeping in touch with goings on at Old Trafford, wherever you are.
Latest News - catch up on the latest news, as it happens! Instant mobile-optimised news feeds will update your eyes while your ears are busy with the podcast!
Go Silent - use this app to pretend there's a breaking Reds story coming through when your 'significant other' starts telling you about a new handbag she's seen!
Disadvantages:
You may suddenly find yourself breaking into fits of laughter in public places when listening to the podcast. But hey, when you're a Red, you can afford to laugh at the misfortunes of others!
Sound Juggler 1.0(Games)[iTunes]
Price: $1.99 -> Free, Version: 1.0
Sound Juggler for iPhone 3GS and iPod Touch 2nd generation (32GB/64GB)!
New in-game trailer:
https://www.youtube.com/watch?v=HriiyGR5iU0
Juggle with Glows, light spheres that emit alluring tones, trying to keep as many of them in midair as possible. Glows are hurled upwards when they hit a Bumper, energy rings that appear when you tap the screen. Place them strategically to control Glow trajectories and score points with each hit!
Unlock up to three exclusive music themes, carefully composed to create an enveloping atmosphere. Playing with headphones is highly recommended!
Music adapts to the number of Glows. As their tones interweave with music, you will enjoy the enigmatic and unique melodies that emerge from gameplay.
Time Attack mode: Score as many points as possible in just two minutes!
Challenge mode: Juggle until ten Glows are lost. How many of them can you keep in play?
Accumulate multipliers to build up score!
Pick up seven different power-ups that alter gameplay conditions. But take care: not all of them will help you.
Take advantage of the multitouch screen to play in co-op mode with a friend!
Please note that Sound Juggler does NOT work on iPhone 3G or iPod touch 1st generation!
GoldCoin 1.1.2(Finance)[iTunes]
Price: $4.99 -> Free, Version: 1.1.2
GoldCoin is software to manage your asset, record and calculate your own revenues and expenditures. Here is some introduction about this software:
Base on the "Transactions". To manage and calculate your revenues and expenditures with each "Transactions".
You can set "Transactions" in "Repeat" mode and to provide the schedule to produce the new "Transactions" automatically.
Take the "Description" as the example for "Transactions". Use "Description" to set duplicate and irregular "Transactions".
Provide unlimited groups "Account", "Type" or "Mode", and use these groups to calculate. Then your revenues and expenditures will be clearly.
Provide list and a bar chart to show the statistics. The statistics also can list the source of "Transactions".
The function "Backup" not only backup and restore the data in the same machine, but also from the Internet. You can also restore the data from the different iPhone / iPod touch.
When you lend your iPhone / iPod touch to others, we provide a password to protect your account.
On sale!
Nukesweeper 1.0(Games)[iTunes]
Price: $.99 -> Free, Version: 1.0
Nukesweeper is an iPhone / iPod touch variant of Microsoft's Minesweeper. Minesweeper is the single most popular computer game in the world and probably the biggest loss of productivity in corporate America. (What do they play in Europe? Japan? Mah-jong?)
The rules of the game a very similar to the classic rules: The game starts with a board of "closed" squares. Some of the squares are blank and some have nukes. You press on any square on the board and it "opens". There are total of 20 nukes. The first time you open a square it is guaranteed to be blank. The number of nukes in the adjacent squares is displayed in the open square. The goal is to open all blank squares without opening any squares with nukes.
Magic Keypad - Speed & Smart Dialer 2.3.2(Productivity)[iTunes]
Price: $.99 -> Free, Version: 2.3.2
✔Free for limited time. Do not miss this Chance!
✔Magic Keypad is Extremely fast Dial App. Please compare with others!
== FEATURES ==
Advanced Gesture recognition(drawing on the screen to contact other directly).
Glow Gesture Shape line. Changeable shape line color.
Smart T9 keypad search(name, dial number).
Speed dial number to direct call. Shortcut number can be set 0~1000.
Select Contacts group in Magic Keypad.
Multiple search results list viewer in the Magic Keypad.
Contacts viewer in Magic Keypad.
Inserted number can Add to Person directly(Create new person or Add to Existing Contact).
If Search result is not that you want. You can call using number by tapping top number button.
OneTouch Favorites contact viewer.
Recent call list viewer.
Customizable Keypad number.
Large Dial button : avoid miss tapping.
You can perform Dial, SMS, E-mail in Magic Keypad.
iPhone OS 2.2.1 support.
If you want Contacts managing features, Search Contacts Master and OneTouch in App Store.
for more information. Please visit us at
http://www.appsforsmart.com/
and our e-mail address is
We always love to hear your suggestions!
== Important Note ==
Phone number that contain #, * are not supported by 3rd party Apps.
Arabela 1.0(Games)[iTunes]
Price: $.99 -> Free, Version: 1.0
Arabela is an iPhone and iPod Touch variant of a popular logic tile-based puzzle game from the near past. It is reported to have more than 3,000,000 fans worldwide. The game is suitable for children and young players and yet challenging for adults.
You play by tapping anywhere within an area of adjoining tiles from the same color which removes them from the board causing the remaining tiles to collapse into the empty space. There is no score to keep, rather the goal is to remove all tiles from the board. This is a lot harder than it seems. Rules are simple but the simplest rules make the great game.
The game has proven to be highly addictive (WARNING: Play at your own risk!) and will hold your attention for many days to come.
Cave Spelunker 1.1(Entertainment)[iTunes]
Price: $.99 -> Free, Version: 1.1
You just recently finished reading a book about cave exploring, also know as "Spelunking" by the pros. After putting the book down you get this crazy idea about exploring some of the local caves in your area. This was your first mistake. A mistake that you hope you will be able to regret. Your second mistake was not reading the last chapter about spelunking safety. You find a cave off the beaten path. You start exploring and you find yourself caught in a 5.6 magnitude earthquake. You hear a rock slide rumbling above you and you have to start descending into the cave as fast as possible, to avoid the devastating force of the falling rocks.
Make sure as you quickly descend into the cave to land on nearby ledges or else you will face a sudden crushing death...
This game needs 2.2 to work!!
Lead Programmer: Jason
Artist: Randell
Ball Stack 1.0(Entertainment)[iTunes]
Price: $.99 -> Free, Version: 1.0
Ball Stack!!! Stack these colorful balls in a falling block style game that will entertain for hours.
Pairs of randomly colored balls fall from the top and your goal is to match these colors in patterns of 4 or more in a row. Controls are simple, touch the falling balls to rotate them in space. To move them left or right one position just tap the appropriate button on each side of the screen. The more you tap the further the ball will travel. When you're ready to place the ball just touch the bottom of the screen or just wait for the ball to fall into place. Once the balls are stacked they will disappear and your score will increase. As your score increases so does the difficultly level, the game will get faster and faster to the point you will have so many balls coming at you so fast you won't be able to handle it!
Any reference to any third-party products, services, names, or other information, by trade name, trademark, manufacturer, developer, supplier or otherwise, is for convenience or comparison only, and does not constitute nor imply endorsement, affiliation, or sponsorship thereof. All characters, names, titles, likeness, and other content used or depicted in this product (even those based on real products or real people, either living or dead) are entirely fictional. Any similarity to actual products, or persons either living or dead, is purely coincidental. Any coincidental likeness and or voices are not real. This product is for entertainment purposes only and is not authorized or endorsed. All trademarks, service marks, product, service, or other names mentioned herein, are the property of their respective owners, and no claim is made to any such mark, product, service or other name.
Lead Programmer: Jason
Wacky Racer 3D 1.0(Games)[iTunes]
Price: $.99 -> Free, Version: 1.0
Wacky Racer 3D is a fast-paced 3D racing simulation. You try and beat your two opponents before they beat you. They have no problem with driving dirty. They will put the chrome horns to you and turn you straight into the catch fence. Wacky Racer 3D has two different controls. You can use the Accelerometer or you can use the standard button controls for steering. There are also three different camera views available. The first is a realistic in-car camera view. There are also two different chase camera views available. This application works on all versions of the iPhone and iPod touch with O.S. version 2.2. or higher. Some versions of the iPod will require an external listening device.
Any reference to any third-party products, services, names, or other information, by trade name, trademark, manufacturer, developer, supplier or otherwise, is for convenience or comparison only, and does not constitute nor imply endorsement, affiliation, or sponsorship thereof. All characters, names, titles, likeness, and other content used or depicted in this product (even those based on real products or real people, either living or dead) are entirely fictional. Any similarity to actual products, or persons either living or dead, is purely coincidental. Any coincidental likeness and or voices are not real. This product is for entertainment purposes only and is not authorized or endorsed. All trademarks, service marks, product, service, or other names mentioned herein, are the property of their respective owners, and no claim is made to any such mark, product, service or other name. Copyright (c) 2010 Inner Four, Inc. and its licensors. Lead Programer: Jason
Hugo Bug 1 1.0(Books)[iTunes]
Price: $1.99 -> Free, Version: 1.0
The 1950's had come to an end. Enter the 60's, a time of crew cuts on boys, saddleshoes and dresses on girls, and good clean fun. Now step into the past and into the world of an unflappable young girl and her new-found friend as the two literally collide in the first of a series of colorful, fun-filled books premiering exclusively on Apples itouch/iphone by creator and long-time cartoonist Jeff Shultz. Jeff, who has worked on many different licensed characters, most notably Peanuts, Looney Tunes,Tiny Toons, Animaniacs and Tom and Jerry, is currently the artist for Archie Comics' Betty and Veronica.
So touch the screen and prepare to enter the world of "The Bug".
Oh yeah,and watch out for any 300 pound gorillas.
Finders Keepers is rated G for "Gosh, I didn't know what I was missing!"
• 27 pages with color illustrations
• Friendly for all ages
Premier League Live (iPleague) 1.2(Sports)[iTunes]
Price: $.99 -> Free, Version: 1.2
iPLeague brings the latest news about Premier League from BBC Sports and Football.co.uk right to your iPhone/iPod Touch instantly. Carry around iPLeague in your iPhone or iPod Touch like you carry a newspaper. Information is updated in Real time - no waiting for morning newspapers.
FEATURES:
Offers TRUE OFFLINE browsing experience: You can read all the news even when there is no EDGE/3G or WiFi. Even when you are in a subway, you will have access to news articles!
CHOOSE your information from top Premier League websites.
SHARING: email links to your friends about your favorites articles.
Get the LATEST news, player updates and team standing.
BOOKMARK - your favorite news articles.
NOTES:
Must be connected to the internet the FIRST time you run this app via WiFi, Edge or 3G. No internet connection is required after running successfully the first time. However to get hourly/daily updates internet connection is needed.
All trademarks, logos, and copyrights are the property of their respective owners.
Theme Checkers HD 1.0.3(Games)[iTunes]
Price: $.99 -> Free, Version: 1.0.3
----FREE for a limited time!-----
Theme Checkers HD is the most beautiful Board Game app available on the iPad.
It's theme-able interface gives you incredible replay value.
Theme Checkers allows you to make your own themes to share with your friends. We will continue to add exciting new themes every week for you enjoyment. Third-party themes will also be available for download. For more information on creating and downloading themes just head on over to paulseltmann.com.
Features
Simple 1 or 2 player drag and drop interface!
6 themes including Zombies, Pirates, Ninjas, Aliens, The Seashore, Princess, and more!
New themes added every week!
Change theme mid-game!
Instructions on how to create your own themes! You can even share them with your friends!
Unify 1.1(Games)[iTunes]
Price: $1.99 -> Free, Version: 1.1
If you like Tetris, Drop7, or Lumines, you'll love Unify.
Featured in New And Noteworthy!
5/5 " Unify from Developer Zach Gage takes an old idea, turns it on its side, (literally!) and creates a premium gaming experience on the iPhone all its own... Unify is excellent in motion, and should not be missed." - The Current Gamer
Silver Award "A smart twist on the typical colour-matching puzzler, Unify is the kind of title that takes a couple short minutes to learn, but a lifetime to put down" - Pocket Gamer
"I never thought this would happen, but I play this more than lumines despite being a lumines addict" - andypandy11234235
"Tetris, smetris! Unify is one of the rare games to give the classic puzzler a run for it's money." - Geeks of Unusual Size
"Those looking for a different kind of iPhone puzzler, should definitely give Unify a try" - toucharcade
"A brilliantly simple puzzle game that's a truly unique experience…try to survive all 40 levels of intense brain integration. You won't believe how captivating this simple concept turns out to be!" - jayisgames
"Tetris is a game that has stood the test of time. Many games have tried to mimc the same concept but only few have ever found success because, as they say, nothing is better than the original. However, Unify is here to defy that logic." - appversity
"A beautiful multi-touch block dropping game" - iconfactory.com
"...inspired by Tetris, Zach is bringing a new, clever and absolutely wonderful revamped version of the good old classic. ... The more you play the more the game becomes almost natural and intuitive play of shapes, pattern and colours." - CreativeApplications.net
"This easily one of those puzzlers that shouldn't be overlooked. Albie Meter: 4.5 Stars" - Big Albie
"a borderline art piece" - joseqwerty
"one of the most fantastic iPhone games i've played so far" - jules2k via touchArcade
Unify is the first truly multi-touch block dropping game.
Instead of a single piece falling from the top of the screen to the bottom, two pieces move in from the sides towards the middle, simultaneously.
The goal of the game is to make combinations of 4 or more of the same color, so that they disappear.
Once blocks disappear, all the blocks on top of them move in towards the center, giving you the opportunity for combos.
40 levels + endless mode
13 song cd quality evolving soundtrack
Stereo Sound (seriously stereo. try playing with headphones)
Multitouch puzzle action
Autosave (if you pause and then chose quit, it won't save, but if you hit the home button to quit it does. I will make this clearer in updates)
IRobox 2.0(Games)[iTunes]
Price: $.99 -> Free, Version: 2.0
Remember Rockem Sockem Robots? IRobox will bring you back to the days when plastic robots fought for supremacy. This simple to master but thoroughly exciting game will have you challenging all the IRobox robots.
Bob, weave, left and right punch your opponent with only one goal in mind....knock his head off! Three rounds of total action. Win two of three rounds and add to your career win totals.
Multiplayer!
Build your IRobox skills now!!
asteroid belt 1.0(Games)[iTunes]
Price: $.99 -> Free, Version: 1.0
This is an action game which continues avoiding the group of the ring of a mystery for 1 minute.
The ring which appears at random rushes toward you. You manipulate a player by leaning iPhone (iPod touch), and avoid a ring.
It is a success when it passes for 1 minute. And the stage of a more difficult level starts.
The home position used as the standard of gradient of iPhone (iPod touch) is determined at the time of a stage start.
It is not necessary to have iPhone (iPod touch) horizontally.
A home position can be changed if the tap of the screen is carried out during a play.
It does not hit the ring of the gray immediately after an appearance.
What needs to be avoided is a ring of red or blue.
This game supports OpenGL ES 2.0 and 1.1. In 2.0 and 1.1, the screen effects differ a little.
2Do
,
Arabela
,
asteroid belt
,
BABEL Rising
,
Ball Stack
,
Bellum
,
Books
,
Business
,
Cave Spelunker
,
Charming Magic No.1
,
Chelsea
,
Education
,
Entertainment
,
Finance
,
Free Apps
,
Games
,
GoldCoin
,
Hugo Bug
,
iFan
,
iKamus English
,
iPod Touch
,
IRobox
,
iWhack
,
Jokes Music
,
Lifestyle
,
Liverpool
,
Magic Keypad
,
Manchester United
,
Music
,
Name Game
,
Nukesweeper
,
Obey
,
Premier League
,
Productivity
,
Reference
,
Sessions Task Tracker
,
Sound Juggler
,
Spinners
,
Sports
,
Statistics Quiz
,
Tabs Eleven
,
Tactics
,
Tapping Skillz
,
The Manchester United Redcast
,
The SMS Language Bible
,
Theme Checkers HD
,
Unify
,
Utilities
,
Virtual Heat Chaser
,
Wacky Racer 3D
,
World Football
,
WorldCard Mobile
,
ZDNet Korea
,
명함리더기
,
명함스캐너
,
무료 어플
,
아이팟 터치
,
한글 어플
Trackback
Trackback Address :: https://offree.net/trackback/3123