알림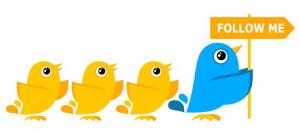 무료 어플에 대한 소식을 조금 더 빨리 알고 싶다면 "연아와 트위터를"를 읽고 팔로하기 바란다. 트위터로는 글을 통해 소개하기 힘든 100명 한정, 한시간만 무료와 같을 어플도 올리기 때문이다. 마지막으로 트위터를 통한 질문에는 거의 답하지 않는다. 트위터를 이렇게 운영하는 이유는 "트위터 운영 노하우 및 팁"이라는 글을 보면 된다. 따라서 트위터로 질문하고 답이 없다고 서운해 하지 않았으면 한다. 질문을 하고 싶다면 반드시 블로그에 관련글을 찾아 올리거나 "도아의 QNA"를 이용하기 바란다.
FREE for today only!
아이폰 무료 어플 FAQ
오늘은 총 16개의 어플을 소개하겠다. 어플의 수가 적고 고가 어플이 없어서 인지 오늘은 건질만한 어플이 별로 없다. Spite & Malice은 16일까지 무료로 제공되는 카드 게임 어플이다. YouTube's Funniest는 평상시 1불에 판매되는 유튜브 동영상 어플이다. 유튜브 커뮤니티에서 동영상을 찾고 감상할 수 있다. Dublin GPS Guide는 평상시 2불에 판매되는 여행 어플이다. 지역 사진, 가게등의 정보를 볼 수 있다. 평상시 2불에 판매된다.
Puzzle Panel은 같은 색깔의 블록을 3개 이상 맞춰 깨는 어플이다. 평상시 1불에 판매된다. Monkey Flight는 원숭이를 쏘아 과일을 먹는 간단한 게임 어플이다. 평상시 1불에 판매된다. Word Fall은 평상시 1불, 제한된 시간 동안 무료로 제공되는 게임 어플이다. 하늘에서 떨어지는 영문자를 우산으로 받는 게임 어플이다. iPicTweety은 사진을 트위터에 쉽게 올릴 수 있는 어플이다. 다른 기능은 제공하지 않기 때문에 트위터 대용으로 사용하기는 조금 힘들다.
American Sign Language Alphabet Game는 영어 수화와 수화에 해당되는 철자를 일치 시기키는 게임 어플이다. 평상시 2불, 제한된 시간 동안 무료로 제공된다. Seaglass는 한번 올라온 적이 있는 게임 어플이다. 같은 색깔의 블록을 3개 이상 모아 판을 깨는 어플이다. RoadKill은 오늘 올라온 어플 중 가장 고가의 어플이다. 평상시 5불하는 전자책 어플이다.
A Future Puzzle도 같은 색상 3개 이상을 맞춰 판을 깨는 게임이다. 다른 게임과의 차이는 상자가 수직으로 이동하는 것이 아니라 수평으로 이동한다. 평상시 1불에 판매된다. iPlutoid는 3차원 슈팅 게임이다. 그래픽이 그리 뛰어난 어플은 아니다. 평상시 1불에 판매된다. Nunix는 오락실 게임을 연상하게 하는 게임 어플이다. 다만 이미 유료로 바뀌었으므로 주의하기 바란다.
iParent는 평상시 1불, 60일 동안 무료로 제공되는 어플이다. MIX-MAX는 원래 무료로 올라온 어플이다. 그런데 3월 22일까지 무료로 제공된다고 해서 소개한다. The Civil War Escape는 평상시 1불, 제한된 시간 동안 무료로 제공되는 게임 어플이다. 역시 세개 이상의 같은 무늬를 맞추는 게임이다.
마지막으로 무료 어플에 대한 소식을 조금 더 빨리 알고 싶다면 트위터 가이드를 읽고 팔로하기 바란다. 트위터로는 글을 통해 소개하기 힘든 100명 한정, 한시간만 무료와 같을 어플도 올리기 때문이다. 마지막으로 트위터를 통한 질문에는 거의 답하지 않는다. 트위터를 이렇게 운영하는 이유는 트위터 운영 노하우 및 팁라는 글을 보면 된다. 따라서 트위터로 질문하고 답이 없다고 서운해 하지 않았으면 한다. 질문을 하고 싶다면 반드시 블로그에 관련글을 찾아 올리거나 도아의 QNA를 이용하기 바란다.
Spite & Malice 2.1.2(Games)[iTunes]
Price: $0.99 -> Free
Thanks to your votes on www.freeAppCalendar.com, Spite & Malice is the Featured FREE App of the Day for Tuesday, March 16th 2010!
Update: You've spoken up and we've listened! Our latest update includes:
Portrait Mode.
New lighter background options.
New card options.
Improved AI performance that will get rid of game freezes.
Fix for the crashes some users have experienced.
Spite & Malice 2.0 is here! We've published a great update of our game with new and improved graphics, several game options and a 4th game pile!
Play against your phone with our new version of Spite & Malice (also know as Skip-Bo). With 3 levels of difficulty, it will keep players of all levels entertained for hours!
With Spite & Malice, you can play against the computer in either Easy, Medium or Hard modes. Be the first to play all cards from your payoff pile and you win the game! Choose between 3 different card designs allowing for better readability as well as 7 different deck designs.
Features:
Single player games.
Three levels of difficulty : Easy, Medium and Hard.
Optionally plays sound effects during game play.
Game statistics.
Choose between 3 different card looks, for better card readability.
Choose between 7 different deck designs.
New game speed option, allows you to customize the game's animation speed.
YouTube's Funniest 1.1(Entertainment)[iTunes]
Price: $0.99 -> Free
Disclaimer: The videos shown in this app are videos submitted to YouTube by the YouTube community and do not necessarily reflect the beliefs, opinions or views of CodeBeam Technologies or its employees.
Sit back and watch on your iPhone or iPod Touch the most popular and funny YouTube videos available! With many categories of comedy to choose from, your sides will be aching from laughter. Laugh at the most hysterical pranks, funniest jokes, amusing pets and cutest comical kids captured on candid camera!
Features:
Comedy videos divided into categories such as: Bloopers, Pranks, Candid Camera, Animals and Movies and TV Show clips
Ability to share your favorite YouTube video via SMS or email
Search by the YouTube video's keywords, title or the video's description
Only the most hilarious videos are included with new ones added each week.
Download now to enjoy some laughs.
Note: CodeBeam Technologies, the creators of "YouTube's Funniest" app, is selling this app. YouTube does not collect any fees to view videos using their website API.
Dublin GPS Guide 1.1.2(Travel)[iTunes]
Price: $1.99 -> Free
The only thing we do--help you to move freely as an alien, by "Offline" & "GPS"
The only travel guide app integrated "Metro Map"
No roaming cost, instant response
Everything you need:
★ OFFLINE MAP, STREET-LEVEL, SMOOTH ZOOM PERFORMANCE
★ LOCATION-BASED NAVIGATION, LOCAT ME & NEARBY
★ MAP PIN ENABLES TO SEARCH NEARBY POIS EVEN OUTSIDE THE DESTINATION
★ MOVABLE MAP PIN FILT NEABY POIS EVEN YOU ARE OURSIDE
★ METRO MAP
★ THOUSANDS OF POINTS OF INTEREST
★ IMAGE GALLERY
★ PERSONALIZED TRIP PLANNER
★ COMPASS NAVIGATION DESIGN
Offline Metro Map - Dublin Metro Map, read anywhere, at anytime.
• Offline City Map - Built-in offline map, with location awareness, multi-touch controls, Cloudmade style decoration. Locate yourself at anytime, with or without network.
• Nearby POIs-when you arrive, One tap to locate yourself by GPS in real time and find the nearest POIs within the distance you set (0.1km-3km); before you go, "Map Pin" function can still search out the nearby POIs around anywhere you drop a pin on the map.
• Tons to See and to Do - POIs of attractions, restaurants, hotels, entertainments and shopping. Supports list view and map view, with contact information and location on the map.
• Images - Helps you to grab a quick virtual understanding of the city.
• Personalized literary - Save points you plan to go into the Planner, for quick review when you are on the go. Check History to get what you browsed recently.
• Money-Saving - No roaming cost, our apps are designed for offline use, as we know online apps and services would be costly for international travelers.
• Rich background information - City Introduction, etymology, history, geography, cityscape, culture, economy, demographics, administration, education, transportation, water and sanitation, health and international relations.
• Compass Navigation - Helps you to get what you want quickly and easily, with no confusion.
We appreciate your feedback and we are working hard to deliver the features you request. Send feedback directly to [email protected] We would love to hear what you think and what you'd like to see next.
The phone call function only works on iPhone
Puzzle Panel 1.1(Games)[iTunes]
Price: $0.99 -> Free
NOW FREE FOR A LIMITED TIME
Puzzle Panel is the ultimate iPhone and iPod Touch puzzle experience! Compelling, addictive gameplay and beautiful digitally painted artwork will undoubtedly make Puzzle Panel one of your most played games.
Puzzle Panel is easy to learn, but difficult to master. Slide blocks into rows and columns of similar colors to create chains and combos. Think quickly, though - more blocks are always entering the screen from the bottom, pushing the playing field upwards. If the blocks touch the top of the screen, it's game over!
Critical Acclaim
"Multiple modes and difficulty challenges will keep you playing..." - Brickroll
"The game is easy for anyone to pick up and grasp the concept of how to play but at the same time has enough depth for the more serious/competitive gamers." - Sudds
"Easily my favourite app on my phone." -Daintydani
How to Play
Gameplay in Puzzle Panel is simple. Just touch a block and slide your finger horizontally to move it. Create a chain of three or more blocks of the same color to score points. You can only move blocks horizontally, but your chains can be horizontal or vertical.
Score combos by creating chains which cause blocks to fall on to others of the same color, creating more chains. Combos also stop the movement of the playing field for a short time, giving you time to plan out your next move.
If you want to get more blocks on the screen, just shake the device to advance blocks up by one row. Tap anywhere above the playing field to pause.
Features
• Unique, addictive gameplay designed specifically for the iPhone and iPod touch.
• Adjustable starting speed so you can tune the difficulty to your liking.
• 3 different gameplay modes - arcade (unlimited), puzzle and time trial.
• 6 animated backgrounds to play on.
• 60 puzzle levels to challenge your mental agility!
• Online and offline rankings - compete locally, against your country or even globally!
• Beautiful digitally painted artwork.
• Listen to your own music while you play!
Gameplay trailer: https://www.youtube.com/watch?v=WbpDUTYh-Lk
Visit http://puzzlepanel.net for more information.
Monkey Flight 1.41(Games)[iTunes]
Price: $0.99 -> Free
OMG! IT'S FREE!
For a limited time only, MONKEY FLIGHT is available for FREE! Tell your friends!
Also, check out our other FREE full games during this crazy campaign:
"Spikey's Bonuce Around"
"Comet Racer"
"Traffic Rush"
"Rudolph's Kick n Fly"
Search the AppStore for "Donut Games"
Launching monkeys from a palm tree has never been this fun... and harmless!
Use your catapulting skills to become the king of the jungle.
Send those JABBERING FELLOWS flying through the air, but watch out for dirty mud pools and ouchy rocks, or you might end up a back scratcher or tree shaker.
This is JUNGLE CATAPULTING at its best!
Get all the PREMIUM-only features:
30 Challenges (UPDATE: Now 40 Challenges!)
3 Game modes
'Fun Stats' feature
High score table
More graphics, more fun and more options
CHALLENGES include:
Cloudy Day
Elephant Towers
Rocky Road
Bad Fruit Day
Monkey Swamp
..and many more!
"Flexible palm trees, flying monkeys, calypso music and baby elephants. What more could you possibly ask for?"
Also appeals to gamers who loved:
Kitten Cannon, Kitty Kannon, Crazy Penguin Catapult, Rudolph's Kick n Fly
The listed titles are copyright protected by their respective owners.
Word Fall 1.2(Games)[iTunes]
Price: $0.99 -> Free
Word Fall is now FREE for a limited time!
Word Fall combines the best of both word games and the arcade for an innovative new game that will sharpen both your mind and your reflexes.
Spell as many words as you can by maneuvering around the letters raining down to catch the ones you need and avoid the ones you don't. Spell longer words with less common letters to earn bonus points and a spot on the scoreboards. Word Fall's addictive gameplay will keep you hooked trying to get the last word in.
FEATURES:
FOUR DIFFICULTY MODES: Anyone can enjoy Word Fall, whether on Easy, Normal, or Hard difficulty levels. Or try Survival Mode for an extra challenge!
AUTOSAVE: Don't worry about taking a phone call, Word Fall automatically saves your game on interruption/exit for a true pick up and play experience.
COMPETE AGAINST THE WORLD: Word Fall is OpenFeint enabled and has both local and online high score leaderboards. Compare your scores with your friends' and see how you rank worldwide!
UNLOCKABLE ACHIEVEMENTS: Complete additional challenges to earn bragging rights and OpenFeint points -- achievements range from scoring a million points to spelling palindromes to using every letter of the alphabet. Unlocking the more than 25 achievements will keep you playing the game in creative new ways!
POST-GAME STATS: How many unique words did you use? What was your biggest score multiplier? What was the longest word you spelled? Word Fall tracks and displays these statistics and more after every round.
INTELLIGENT DICTIONARY: Word Fall utilizes a list of nearly 120,000 words ensuring you can spell just about anything and really expand your vocabulary.
ORIGINAL SOUND AND MUSIC: Word Fall features original sound effects and music created by Nick Karch of Toronto band Bolus. Or play with your own music instead ? Word Fall automatically mutes in-game music when the iPod app is playing.
iPicTweety 1.0.1(Social Networking)[iTunes]
Price: $0.99 -> Free
LIMITED TIME OFFER: Get iPicTweety totally free and post/view picture tweets. Please write a review if you like it.
iPicTweety connects you to the most popular social network Twitter. You can instantly post a tweet as well as upload the photo from iPhone to Twitter. You just login once and iPicTweety stores your credentials. You can use the camera to take a photo or choose the photo from the previously stored photo albums. iPicTweety can even insert your current location into the posts for you. Using this powerful tool you can also access user timeline, public timeline, direct messages and favorites on a single click.
Stop thinking and stay connected with your friends, family and co-workers by using iPicTweety.
If you like this application, please post a review, reviews and ratings are extremely important for future development of the product.
Note: Requires an internet connection.
American Sign Language Alphabet Game 1.0(Education)[iTunes]
Price: $1.99 -> Free
Free Download Next Coming 24 hours: March 16 - 5:00 pm
This game will encourage you to learn the ASL alphabet while being entertained.
Train your brain and test your skills by matching up the letter with the corresponding sign as quickly as possible and with the fewest mistakes in order to achieve the highest score. But be careful because a mistake can set you back! If at the end of the round you are "in the hole" you must replay that round before you move on to the next level (ten in all).
Features:
10 levels (from 4 to 20 cards, from easy to difficult)
all letters of the ASL Alphabet
reset game options
auto save level
auto save score
develops memory and cognitives skills
easy / difficult settings
Check out our other app: iSign3D - American Sign Language.
This successful application is the perfect reference of the sign language alphabet in real-time 3D. With one touch on the screen you can orbit the sign in real-time 3D.
Seaglass 1.1(Games)[iTunes]
Price: $0.99 -> Free
Now free for a limited time only!!!
Seaglass is a fast paced, exciting puzzle game.
Slide the coloured blocks left or right, create matches and trigger chain reactions for huge scores!
Challenge you friends and try to reach the top of the online scoreboards!
Complete skill challenges to achieve trophies and unlock new graphical themes!
Features:
Facebook integration, publish your high scores and let your friends know how good you are
Online scoreboards with friend list
2 game modes
15 trophies
Unlockable themes
RoadKill 1.0(Books)[iTunes]
Price: $4.99 -> Free
What happens when you mix a cold blooded killer, a hitch-hiker and an assorted loony characters with a foul-mouthed gun-toting kung fu Amazonian female truck driver? You get ROADKILL, a 116 page graphic novel that reads like a fast paced action/thriller based in the Badlands of the modern American West. Written and illustrated by U.A. Morrison.
Written in the style like a Cohen brothers movie, ROADKILL has plot twists, great characters, humour and realism with a blend of violence, action, sensuality, humour and the occasional natural disaster.
Application Help
About Novel
Novel is Opcode Studios's graphic novel and comic book reader.

How to Use the Program

There are three main functions in Novel. The interface is designed to be invisible until needed to provide you more immersion and enjoyment of the graphic novel experience.

Tap
Tapping on the screen will zoom in and out of the currently displayed page. The screen will also center in on the area that is tapped. This allows you to zoom in on interesting panels or simply read the page in a format larger than the iPhone screen size.

Swipe/Drag
Tapping and moving your finger will pan across the current displayed page. This allows you to pan as you read.

Tap and Hold
Tapping and holding for more than half a second will bring up the context menu. From this menu you can change page transitions, navigate pages and change the screen orientation.

Context Menu

Navigation Buttons (Blue)
Navigation buttons allow you to turn the page to the previous or next page as well as quickly jump to any page in the book.

Viewing Buttons (Red)
Currently there is only one view changing button which changes the page orientation between portrait and landscape. This function works with the native page orientation.

Transition Buttons (Green)
Page transitions occur when you turn the page. They are a matter of personal preference and offer visual enhancement to the graphic novel experience.
A Future Puzzle 3.0(Games)[iTunes]
Price: $0.99 -> Free
Future Puzzle is a the most addictive puzzle game of the app store.
If you likes fun puzzle games . This is your Game.
Combine more than 3 color tiles fore make multiple combos.
Very fast and fun game.
iPlutoid 1.1(Games)[iTunes]
Price: $0.99 -> Free
Thanks to your votes on www.freeAppCalendar.com, iPlutoid is the Featured FREE App of the Day for March 17, 2010 !
Update 1.1 now out !! :
Achievements
power-ups, shields, smart bombs etc.
Reviews:
Albie from Toucharcade - "iPlutoid is fun and different kind of shooter that offers enough innovative elements to make it worthy for fans of the genre. For others, the funky landscapes and smooth controls make this an easy decision. 4/5"
Pocketgamer - "For a budget title, the basic gameplay and gorgeous graphics make iPlutoid a very pleasant distraction - 7/10 Bronze Award"
Featured by Apple on the Hot New Games List 15/10/2009
We, at Lazrhog Games, firmly believe we have created a new genre of 3D Shoot'em up ! Welcome to iPlutoid, the 3d Shooter where the action takes place in orbit around a small planet, now named a Plutoid (thanks NASA !).
Take the role of Lt. Starfighter in repelling wave after wave of ever increasingly difficult aliens. Navigate your way in orbit around the surface of the Plutoid in true 3D. Wherever you point, that's the direction you shoot. Luckily you have an advanced targetting system, that will assist you in your aim.
The game has a fantastic, retro, flat shaded polygon look, which enhances the amazingly smooth feel as the landscape rotates beneath you. Save the humanoids or watch as the planet transforms into a volcano filled planet with lava bombs flying through the air. Can you save the humanoids, get the high score and make the Role of Honour online ?
FEATURES
Fantastic retro inspired look
Awesome smooth graphics
Amazing gameplay perfected by our beta testers
Easy to play but tough to master
Fast arcade action
Wave after wave of aliens in true shoot'em up style
Unlimited levels of increasing difficulty
Auto accelerometer calibration if wanted or fixed calibration if you want
Accelerometer sensitivity adjustments
Online worldwide high scores (no registration required)
Auto-saves game if you press home or are interrupted by a call
Your music can play instead of the sound effects if you want
Free updates (already working on achievements and power ups for next release)
REQUIREMENTS
OS 2.2.1 or later. iPlutoid has been tested on all revisions of iPhone/iPod Touch
Nunix 1.2(Games)[iTunes]
Price: $0.99 -> Free
All of our games are FREE for TODAY only - get em while they're free!
Test your skills in this intense shoot-em-up by tearing through wave after wave of alien ships with your trusty fighter "Nunix".
Wide variety of enemies with different attacks and weaknesses.
Charge shot attack and options to provide extra firepower (or plant them by touching the screen)
Boss fights that will keep you tapping and sliding frantically to stay alive.
Players are rewarded with increased points by performing combos.
Online leaderboard to compare your skills globally.
Xbox live style achievements.
Online chatrooms to talk to other players and game developers.
For fans of old school shooters/shmups such as galaga, galaxian, gradius, space invaders, etc.
Nunix is OpenFeint Enabled.
iParent 1.0.0(Reference)[iTunes]
Price: $0.99 -> Free
LIMITED FOR 60 DAYS ONLY!
Stress Shaker is free to download!
"Fit me to be loved and imitated by my children" - author unknown.
Perhaps the hardest job you will ever love is being a parent. Just ask any parent...
iParent was designed to help you, the parent, no matter how old your child is, to communicate with your children more effectively and positively.
Perhaps the very first of its kind, this simple application will help you deal with the daily stresses and endless problems we all face as parents, and even perhaps, as children of those parents.
Although focused on the "childhood life" cycle, the spring, summer, fall and winter of "growing up", we feel that this system offers something for everyone, no matter what their age.
As each child is unique, and their development will always grow at different rates, we have designed this program so can you can take for any given child, regardless of age, lessons from each "season" of development.
Created in direct harmony with our staff PhD in psychology, we feel this system will answer many questions, and offer you insight on being a better parent, every single day.
Like our children, iParent is an evolving product, and we will add suggestions, quotes and tips on a regular basis. We encourage you to participae by visiting our website forum and share your experiences with us, and even with other iParent users. Please see us at www.iMindSoftware.com.
MIX-MAX 1.0(Games)[iTunes]
Price: Free
FREE - FOR ONE WEEK ONLY: MIX-MAX will be FREE until March 22nd. From March 23rd, the price will be $1.99/€1.59.
WIN GREAT RAVENSBURGER PRIZES! We give away Ravensburger board game packs, MIX-MAX posters and much more - worth over $ 1,000. Simply mix a fun animal and email it to [email protected] Alternatively, just email "competition" to the same address. Competition ends April 30th, 2010.
MIX-MAX is the great fantasy animal fun for the whole family. Combine parts of 30 animals to put together more than 30,000 new fun animals. Kids learn the alphabet while they're playing - in English or German.
Learn the alphabet: sort the alphabetical animal parts until you get a correct and complete animal on the screen. The funniest way ever to learn the ABC.
Reward: after putting a correct animal together, the app will tell you some interesting facts about it.
Learn German: both the alphabet and the animal audio descriptions can be played in English or German. Kids learn the alphabet in both languages and also get to know some German words when they switch between the two languages.
Create fun animals: combine front, middle and back parts of the animals as you like and make a Xolotigrhino or a Chaigabird.
Fun animal descriptions: enjoy the audio descriptions of your freely combined fun animals – the more you mix them, the funnier they are to look at and to listen to.
Spread the fun by email: it only takes one tap on the screen to send a freshly created fun animal to your friends and family. The funny description is automatically pasted into the email text.
Collect your fun animals: open your own fun zoo in which you can save your best creations and visit them again and again.
Incredibly much fun: over 30.000 possible combinations of fantasy creatures with audio descriptions will bring you almost endless fun.
The Civil War Escape 1.1(Games)[iTunes]
Price: $0.99 -> Free
100% OFF LIMITED TIME ONLY!
Customer Reviews
it's cool game - it's really addicted game ever seen. by moonjc2000
It's very good game. - awesome! It's fun and addicted game. by Ilikekimchi
Match 3 thats different and fun - I like this game a lot, its a match 3 game but there are blocks in your way and you have to get your "character" to a specific spot to finish a round. You move the game around to fill in spaces, its actually really cool. If you enjoy match 3 and want something a little different, this is the game. by pinkcalla721
Intoduction
"The Civil War – Escape" is a newly typed puzzle game using Accelerometer in iPhone. In "The Civil War – Escape", whose theme is the Civil War, the hero destroys facilities in the enemy camp and escapes the area within limited time. This game consists of 18 stages, and will be newly added.
Features
Blocks fall from all directions you want by rotating iphone unlike existing other puzzles.
You need strategies to clear up the each stage.
Tips
You can double the fun if you find out when and which items come out.
Get higher points by making back-to-back explosions.
The most important thing you have to do to get higher points, clear up the stages as soon as possible.
You can have 5 minutes in each stage, and if time is up, you fail the mission.
Contact
[email protected]
www.dreamerdev.com
A Future Puzzle
,
American Sign Language Alphabet Game
,
Books
,
Dublin GPS Guide
,
Education
,
Entertainment
,
Free Apps
,
Games
,
iParent
,
iPicTweety
,
iPlutoid
,
iPod Touch
,
MIX-MAX
,
Monkey Flight
,
Nunix
,
Puzzle Panel
,
Reference
,
RoadKill
,
Seaglass
,
Social Networking
,
Spite & Malice
,
The Civil War Escape
,
Travel
,
Word Fall
,
YouTube's Funniest
,
무료 어플
,
아이팟 터치
Trackback
Trackback Address :: https://offree.net/trackback/3097