알림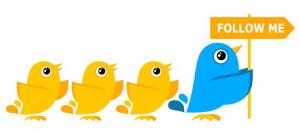 무료 어플에 대한 소식을 조금 더 빨리 알고 싶다면 "연아와 트위터를"를 읽고 팔로하기 바란다. 트위터로는 글을 통해 소개하기 힘든 100명 한정, 한시간만 무료와 같을 어플도 올리기 때문이다. 마지막으로 트위터를 통한 질문에는 거의 답하지 않는다. 트위터를 이렇게 운영하는 이유는 "트위터 운영 노하우 및 팁"이라는 글을 보면 된다. 따라서 트위터로 질문하고 답이 없다고 서운해 하지 않았으면 한다. 질문을 하고 싶다면 반드시 블로그에 관련글을 찾아 올리거나 "도아의 QNA"를 이용하기 바란다.
FREE for today only!
아이폰 무료 어플 FAQ
오늘은 총 25개의 어플을 소개하겠다. 어제도 무료 어플에 대한 글을 올리지 못해 이틀지를 하루에 올리다 보니 역시 유료로 바뀐 어플이 많았다. 따라서 유료로 바뀐 어플을 모두 뺐다. Alarm Clock Fever은 앱 스토어(App Store)에 상당히 자주 올라오는 알람, 시계 어플이다. 무료로 올라왔지만 제한된 시간 동안 무료라고 해서 올린다. Visual Shopper는 평상시 2불, 한 주간 무료로 제공되는 어플이다. 일반적인 쇼핑에 사용되는 제품 이미지를 보여주는 어플이다.
gTrax는 실시간 배 추적 어플이다. 평상시 2불에 판매된다. Hippo Blast는 평상시 3불, 제한된 시간 동안 무료로 제공되는 게임 어플이다. ZenGo는 그림과 명언을 함께 출력해 주는 어플이다. 평상시 2불, 이번 주까지 무료로 제공된다. ContactsTap은 평상시 2불에 판매되는 연락처 관리 어플이다. 한글을 지원하지 못하는 것이 흠이지만 상당히 괜찮은 연락처 관리 어플이다. TranslateThis는 평상시 2불에 판매되는 간단한 번역 어플이다.
JustDrones는 음악 코드를 입력하면 음성과 색상으로 표시해 주는 어플로 평상시 2불에 판매된다. Winter Sports 2010 Premium with PUSH는 벤쿠버 올림픽의 소식을 푸시로 전달해 주는 어플이다. 평상시 5불에 판매되는 어플이지만 올림픽이 끝났기 때문에 무료로 전환된 듯하다. LASEReflect는 오늘 소개하는 어플 중 가장 비싼 어플이다. 평상시 무려 7불에 판매된다. 거울을 이용해서 레이저의 방향을 바꾸는 어플인데 그만한 가치가 있을지는 의문이다.
마지막으로 무료 어플에 대한 소식을 조금 더 빨리 알고 싶다면 트위터 가이드를 읽고 팔로하기 바란다. 트위터로는 글을 통해 소개하기 힘든 100명 한정, 한시간만 무료와 같을 어플도 올리기 때문이다. 마지막으로 트위터를 통한 질문에는 거의 답하지 않는다. 트위터를 이렇게 운영하는 이유는 트위터 운영 노하우 및 팁라는 글을 보면 된다. 따라서 트위터로 질문하고 답이 없다고 서운해 하지 않았으면 한다. 질문을 하고 싶다면 반드시 블로그에 관련글을 찾아 올리거나 도아의 QNA를 이용하기 바란다.
Alarm Clock Fever 1.0.0(Utilities)[iTunes]
Price: Free
FREE FOR A LIMITED TIME - GET IT NOW!
Best alarm clock with 4 different styles built-in. Wake up to music from your iPhone/iPod library!
Clock Features
√ 4 beautiful clock themes cover from classical to digital
√ Customize the color for each different theme
√ 24 and 12 hour time format
√ Customizable auto-lock
√ Calendar for digital clock
√ Screen dimming
√ Landscape and portrait modes for digital clock
Alarm Features
√ Select your alarm song from you iPhone/iPod library
√ Multiple alarms
√ Repeat alarms
√ Snooze
√ Adjustable volume
√ Alarm ON/OFF
Your satisfaction is our primary concern. If you have any problems or suggestions, please email us to [email protected]
Visual Shopper 1.0.1(Productivity)[iTunes]
Price: $1.99 -> Free
★★★★★ Visual Shopper is FREE for a limited period of 1 week! Grab your copy NOW! ★★★★★
Visual Shopper shows images of products you are shopping regularly in a beautiful pantry shelf. Simply touch each product to put it on your shopping list. No more typing or searching in huge catalogs.
With Visual Shopper you add an item by taking a photo with the built-in camera (iPhone) or from the photo library (iPod touch). With 'packings' your items will look like the real products. Assign each item to a category to optimize your way in the supermarket.
FEATURES: Catalog:
assign a packing to an item
pre-defined categories help you to optimize your way in the supermarket
mark an item as 'always shop' to put it on each new shopping list automatically
since you're using YOUR catalog, you recognize immediately which products you need to shop
if required you can add a name to each item
Shopping:
the supermarket shows live updated 'all', 'missing' or 'shopped' items
send your shopping list via email
Options:
order categories and products after your demands
define your own categories
store the email address you usually send your shopping list to
gTrax 1.0(Navigation)[iTunes]
Price: $1.99 -> Free
Live vessel tracking meet the iPhone.
Maritime Information Systems (MIS), the leading US provider of vessel tracking solutions to the maritime industry, has teamed up with the ship captains and maritime professionals at gCaptain.com to bring you gTrax, vessel tracking for the iPhone.
gTrax harnesses MIS's network of redundant secure, Automatic Information System (AIS), antennas to gather information directly from commercial ships and boats underway in the harbor. Once processed through MIS's server the information is pushed out to your iPhone and the location of each ship is plotted on the app's built in google map.
The vessel's location is just the start. Each ship is color coded according to it's speed and oriented by course giving you an accurate "heads-up" view of the marine traffic around you. Clicking on the vessel brings additional information including the ship's destination, job function, navigational status and more.
Advanced sorting capabilities allow you to sort by the vessel's name and function. For example, if you want to find the exact location of a ferry, you can select to view only "Passenger" vessels. If you know the name of a specific ferry simply type it in and the map will automatically center on the boat's current location.
You can sort ships by type including:
Cargo of Tanker (Large Commercials Ships)
Passenger (Ferry's & Cruise Ships)
Law Enforcement (Coast Guard & Police)
Oil Spill Response
Fishing Boats
Plus 14 other categories.
In addition the app tracks Super-yachts, Sailing Ships and Pleasure Boats equipped with AIS-B transmitters.
This application, unlike other vessel trackers found online, uses a commercial AIS network built from the ground up by Maritime Information Systems. Hobbiest antennas are not included as the lack reliability.
Purchasing this app gives you once daily updates on the location of vessels throughout the harbor. Live tracking of vessels requires a monthly subscription of $9.99 per month for each location supported. The addition of live tracking is an option you will be able to subscribe to from within the app, no addition application will need to be purchased.
The locations currently supported include:
San Francisco, CA
New York City, NY
Baltimore, MD
Beaumont, TX
Boston, MA
The Great Lakes
Miami
Seattle, WA
Shanghai, China
Tampa, FL
Whether you are a boater in the harbor, commuter that relies on local ferries, manager of a JIT supply chain or simply enjoy watching ships from the window of your office, this application will give you specific details on the movement of ships around you.
Reviews:
"Fun to play around with for recreational shipspotters, but it might provide genuinely useful information for professional mariners, as well." - Tim Flanagan, Navagear
"I'm still unsure of the magic behind the service but from my office I can watch a ships sail by, pull the name off gTrax and google the ship. Neat stuff." -Brent Schultz, Alltop Contributor
"If you need a reliable and customizable tool for marine navigation, this is an ideal app to download to your mobile device right away." - David James, Smokinapps.com
Contact:
The team is excited to hear your thoughts and criticism so please feel free to contact us anytime. We look forward to hearing from you and are committed to the future of gTrax.
Mike
Mike Schuler
www.gCaptain.com
+1.805.720.6268
[email protected]
Twitter: @gCaptain
Bonus:
For a limited time only, each purchase of gTrax includes a link to obtain a free 2-week trial of Maritime Information Systems's web based service for your desktop computer
iIsle 3.0(Entertainment)[iTunes]
Price: $0.99 -> Free
Free on my Birthday March 20 for everyone....
Welcome to iIsle ScreenSaver 3D
...with the new Update it is now interactive... you can touch the environment and the Camera changes so you can follow the Heron or discover the Island by yourself... find the hidden treasure or just watch the nice Ships that comming around... There are so many possibilities in the new Version so you never get bored.... Also there is the Nasa Pic of the Day... it changes every Day....
Take a rest and Dream from Hollyday with this Screen Saver of wild seagulls experiencing freedom of flight as they soar into the winds that sweep across the rough seas, far from civilization. The screen saver has a optimized Engine with use the full Power of the iPhone Power. See this gorgeous Realtime 3D Animation you never saw before on the iPhone. The screen saver is well suited to a relaxing iPod Song playing in the background. The optimized 3D design allows good performance also with the first gen. iPod Touch & iPhone. The theme simplicity best describes this screen saver that celebrates the beauty of planet Earth.
Features:
Real Virtual Lifesystem
3D Seagull with Animation System
Real 3D lense flare
Next Update:
Setting Screen
More Isle Creatures.
enhanced Lifesystem
Day & Night System
Interactivity with Isle Creatures...
...
If you like Koi Pond and iOcean... i'm shure you will also like iIsle :-)
Thanxx for your support & Have Fun and Enjoy !
iOcean 3.0(Entertainment)[iTunes]
Price: $0.99 -> Free
Free on my Birthday March 20 for everyone....
iOcean is the first Screensaver for the iPhone. Primary you use it while charging the iPhone. That refreshes the Battery and is a eye catcher too.
View Ocean life so natural you won't believe your eyes! Gorgeous details have gone into creating the stunning high-resolution fish models and Particle Effects for an indescribably realistic effect. Achieve serenity from an natural Ocean habitat without the expense or maintenance of the real thing. This stunning virtual Ocean Aquarium has push the iPhone 3D Graphic to the limit! See this amazing virtual phenomenon for yourself!
This is just the beginning...!!!
All Motion and Movement happen by a complex Lifetime System so that no frame will be the same like in real life.
You can rotate the iPhone from Portrait to Landscape Mode and via versa and the Screen rotates too.
Also the Actual Time Date and Frame Rates are visible.
So if you have it on your Desk while recharge it you will see the always How Late it is and what Date we have.
If you don't like the Ocean Sound and want relax with you iPod Musik just shake the iPhone and it will stop playing Sound. If you want the Sound back just shake it again...
Well Updates are coming with new features and different Surroundings.... wait for your feedback :-)
Features:
Real Virtual Lifesystem
3D Fish with Animation System
Particle System for Food & other Creatures
Next Update is ready... wait for Apple.
New Features:
Setting Screen
More Ocean Creatures like Starfish etc.
enhanced Lifesystem
Day & Night System
Compatible with OS 3.0
...
If you like Koi Pond and iIsle i'm shure you will also like iOcean :-)
Thanxx & Have Fun and Enjoy !
Hippo Blast 1.0(Games)[iTunes]
Price: $2.99 -> Free
FREE FOR A LIMITED TIME!!!!!!
"I haven't gotten any work done since I started playing Hippo Blast. Thanks a lot!" - Ryan
Prepare to take flight! Hippo Blast is the latest craze to hit the App Store. Fire the Hippo from a cannon and see how far he can fly. Get to greater heights by throwing balls at the hippo, or by jumping off of jungle creatures.
FEATURES:
» Global Leaderboards
» 75 Achievements
» Cannon and weapon upgrades
» Open Feint integration
» Facebook integration
» Great updates coming soon!
Listen to your own music! Start your iPod before opening Hippo Blast.
Know what could make Hippo Blast even better? Then tell us! Follow us on twitter (hippoblast), find us on Facebook, or email us at [email protected] Your feedback is what makes our games awesome!
Get it while it's still free!
Crazy Traffic 1.9(Games)[iTunes]
Price: $0.99 -> Free
Crazy Traffic is a frantic puzzle game that will challenge your decision making capacity and your reflexes in a constant battle against time!
The city streets are a real jungle. Can you maintain control? Switch traffic lights on and off during rush hour to prevent traffic jams. Manage the traffic flow of a network of intertwined city streets.
Prevent traffic jams during rush hour in Survival Mode, clear the streets of paralyzing snarls in Puzzle Mode, or just amuse yourself controlling traffic in Freestyle Mode!
In Crazy Traffic you must choose carefully which traffic lights to change in order to allow traffic to flow through each of the intersections without long lines forming that will bring traffic to a halt.
In Survival Mode, when the vehicles on any street are forced to wait too long, a countdown starts, and those cars must be allowed to move, or the game will end! Watch the turn signals on the cars and adjust the traffic lights to allow the vehicles to go where they wish, but don't think about it too long…because new vehicles are always arriving! You'll need to survive until the end of rush hour to finish the level!
In Puzzle Mode, the traffic jam has already happened, and it's up to you to decide which intersections to clear first in order to make the traffic flow once again. You only have a limited time though, so you'll need to act quickly!
If you would prefer to just relax and enjoy yourself, Freestyle Mode might be perfect for you. Or, if you are so inclined, you can see how long you can play, post your scores, and climb to the top of the online charts!
Hours and hours of fun play is guaranteed! Don't miss the Launch Special, and get this fun game now!
FEATURES:
• Change the flow of traffic by simply touching the intersections
• Avoid traffic build-up and see if you can make it to the end of rush hour
• Realistic traffic simulator: Pay attention to the blinking turn signals on the different types of vehicles and where they want to turn at the intersections.
• Three fun play modes: Survival, Puzzle, and Freestyle
• Varied difficulty levels for each of the 15 maps, for a total of 105 different game levels.
• Highly detailed and realistic street maps
• Worldwide rankings posted online
• New Maps coming in the future update
123 Animal Phone 1.0(Games)[iTunes]
Price: $0.99 -> Free
123 Animal Phone is toddler tested and approved app with custom designed user-interface for young minds. Designed and developed by parents of young children.
123 Animal Phone is more than just a game for your pre-schooler, kindergarteners and elementary school aged children. It is a sophisticated educational tool for kiddos in your life. It provides hours of laughter, fun and learning.
Your children learn how to use a phone, identify numbers, recognize and call their favorite animal friends.
Kids might not be old enough to call people from your contacts list, but they certainly will enjoy calling from 123 Animal Phone. Keep the kids entertained for hours while you wait at the doctor's office, shop, cook or take a nap.
Key Features
Develop fine motor skills
Learn to recognize numbers
Learn to match animals with numbers
Develop ability to identify animal sounds
Enjoy the color changing background
Easy and fun to use - requires no adult supervision!
Support
If you have any technical difficulties or questions, please email [email protected] before posting a review.
iTouchWood 1.2(Utilities)[iTunes]
Price: $0.99 -> Free
Now free!!!!!!! For limited time only!
Are you superstitious?
Always have to touch wood to hope nothing bad happens?
Never a piece of wood to touch?
Your superstitions will be healed with the next iTouchWood.
Simply whip out your iPhone, click on the iTouchWood app you can touch wood.
Theres more to the app than reaches the eye!
Please check out our other apps on our website and in the app store.
For any questions, comments, or suggestions for improvement, please contact us.
St Patricks day special!
Math Flash Cards Ultimate 1.0(Education)[iTunes]
Price: $0.99 -> Free
Free for the Week
We just submitted a new and exciting Flash Cards Application. It is the best one to date. We expanded on Flash Cards Ultimate and added.. Ohh well, its a secret.. You will see soon..
If you enjoyed this applications please contact us @ [email protected] - Please leave suggestions. There is only 1 way this app will be better. And its you! If you would like to be notified when our exciting new application hit the store, drop us an email.
We ask you to please review the application.
Thank you for all your support!
Boost your Math Skills! Math Flash Cards is a fun to use math drill application that looks and works just like the old paper flash cards. Great for Kids and Parents to practice and refresh arithmetic skills.
DESCRIPTION
This is a perfect app for you kids to use during the school year. This is a digital pack of Math Flash cards that can be used anywhere! Challenge their friend or siblings with this app. See who has the fastest time, but remember they have to be correct as well.
FEATURES
✮ Addition, Subtraction, Mix of Addition and Subtraction, and Multiplication
✮ REDO Missed Cards until correct to improve skills
✮ Fully Customizable Card Values 0-25
✮ Time Limit - Fully Customizable - Set it at 2 Minutes and see how many can be done
✮ Simple and Clean user interface
✮ Fully Randomized card generation
✮ This Application Even QUACKS LIKE A DUCK!!
Enjoy--
PS. Please email me personally with any feature you would like to see added!
CubeOn 1.1(Games)[iTunes]
Price: $0.99 -> Free
Whether you are sitting at home or on the road it is always nice to have a great puzzle that you can use to keep your brain from completely turning into mush. CubeOn is guaranteed to keep your brain nice and fresh so it won't spill out onto the nice carpeting. Challenge yourself with 100 levels of innovative puzzles that are sure to befuddle and bamboozle you. You just can't put it down until you solve just one more level…and maybe one more after that…
The point is to drag the cubes onto the dots. Sounds simple right. Wrong. The difficulty lies in the fact that the cubes will just keep on going until either hitting a wall or another cube. There is even more complexity added with pits of no return and patches of salvation. These things add to the complexity and innovation of all one hundred levels.
Credit for game design goes to Klas Kroon and his game cubeoban
Be warned though, CubeOn is not for the faint of heart. You will want to pull your hair out during some of these levels and finally you will swear on your life that the level just simply is not solvable. Be assured though that all one hundred of these levels are completely solvable, even if it takes an eternity to figure them out.
My acknowledgements go to my programming teacher, Dave Goldsmith, for inspiring me, teaching me, and for being there when there was something I needed help with. I would also like to thank my friends who have helped me along the way: Aner, Lucas, David, and Henson.
Farewell, and good luck playing CubeOn!
ZenGo - Zen Quotes, Inspirational Quotes and Wallpaper 1.5.1(Lifestyle)[iTunes]
Price: $1.99 -> Free
Beautiful Photography + Inspirational Quotes = ZenGo
ZenGo is FREE this weekend!!
Download and enjoy some much needed zen and inspiration for free!!
This sale ends on 3-22-2010 so act now!
1.5.1 UPDATE RELEASED
PLEASE NOTE: The newest update (1.5.1) should address any crashes people were experiencing
We're going to start right away on update #3 - so please feel free to leave a comment/review and give us your suggestions on how to make ZenGo even better!
Need a quick bit of zen?
An inspiring phrase to pick up your day?
Maybe you just want a new wallpaper for your iPhone?
ZenGo provides you with inspirational quotes and beautiful, exclusive photography on-the-go.
We've carefully selected and crafted each ZenGo to be moving, easy to read, easy to understand and thought provoking.
Features:
Over 70 uniquely styled ZenGos made from exclusive photography and illustrations with quotes and stories
No Internet Connection Required!
'Press-and-hold' to Save ZenGos to your phone to use as wallpaper
Mark your Favorites so you can return to them easily
Email any ZenGo to a friend!
Access all our ZenGo's: we don't hold any back and you don't have to wait until the next day to see a new one!
Quotes from Ghandi, Buddah, Zen Masters, Famous Musicians and more!
Zen Stories also included among the quotes
Frequent Updates (More unique content to come!)
High Quality Images
With ZenGo we aim to promote relaxation and creativity through inspiration. We will be updating frequently with new pictures, quotes and more!
Please visit http://www.majesticlivingnow.com for more information about us, our classes and programs and more!
NOTE: To access email and favorites features, press and hold on any ZenGo!
Insanity 1.0(Games)[iTunes]
Price: $0.99 -> Free
Limited Time : INSANITY is FREE
Get the full version of INSANITY for FREE for a Limited Time ONLY!
Ever wanted a quick "no fuss" puzzle game that will keep you perplexed for weeks! Whether you have just a couple of minutes or a spare hour you'll find yourself coming back for more! It's a perfect game for long road trips or getting through those boring meetings!
This will probably be one of the MOST ADDICTIVE puzzle games you'll ever play on your iPhone!
OBJECTIVE
The objective of the game is simple, move and rotate tiles so that all the outside edges are grey and all the inside edges match in color.
PUZZLES & DIFFICULTIES
There are 56 puzzles spread over 5 difficulties - these range from very easy all the way up to the ultimate "Insane" mega puzzle! (and we will be adding many more puzzles to all difficulty levels in future updates).
STARTING PLAY
To start play, tap in the center of the puzzle or select the play option from the lower menu bar - the puzzle will zoom into play.
HOW TO PLAY / CONTROLS
The controls for Insanity are truly intuitive, smooth and very responsive. To move tiles hold and move your finger over the tile you wish to move - then release your finger over any piece you wish to switch it with. A single tap on a tile will rotate it 90 degrees.
Tiles can also be dragged outside of the puzzle borders where you can sort them just like you would a regular jigsaw puzzle.
MENU / OPTIONS
To jump back to the menu just hold your finger down for half a second anywhere on the puzzle.
Puzzles can be selected by tapping on the left or right arrows, or you can jump difficulties by tapping on the current difficulty in the top right menu bar.
HINTS & SOLUTIONS
There is also a hint option which will lock pieces in their correct position and orientation and if you truly get stuck you can find the solutions for each of the puzzles on the website : www.amazigames.com/Insanity.html
SAVE / RESTORE
All puzzles & tiles are saved and it will jump straight back to the last one your were playing upon reloading the app.
A 'NO PRESSURE' GAME
No clocks or points to beat, just the epic feeling of achievement when you solve some of the harder puzzles!!!
FEEDBACK
We would appreciate any & all feedback, we want to make this puzzle game one of your favorite puzzle games on the iPhone. Please if you get the time send us an email to say what you like and what you'd like to see improved!
Good luck and enjoy the puzzles!!!
ContactsTap - Contacts Management 2.4(Utilities)[iTunes]
Price: $1.99 -> Free
ABOUT CONTACTSTAP
ContactsTap is a contacts management application which successfully replaces the native iPhone contacts application, by offering many more features and improving the existing ones -- while the look and feel of the new application is pretty much the same as the native one. The application is constantly improved and updated with new features.
ContactsTap does not have any separate storage for the contacts' data because it uses the native contacts address book. Thus, everything the user may add trough the ContactsTap application can and will be synced with the iTunes or vice versa.
MANAGING GROUPS
Edit groups with one tap: add, delete or change the group name
Add/remove one or multiple contacts from/to a group
Add contacts to a selected group directly from the Uncategorized contacts list
Send an e-mail to all members of the selected group using your preferred type of email
Send an e-mail to multiple contacts of your choice using your preferred type of email (Sending e-mails from the application will not close ContactsTap)
MANAGING CONTACTS
Add new contacts with one tap.
Application makes difference if the contact is a company or a person. If you enable images the general image for a company will not be the same as for a person.
If the contact is not assigned name, phone, email … (usually if you add a contact from Google maps) it will be labeled as < No Name > in the group #.
Show contact address in Google maps screen with a pin on the address without closing the ContactsTap application.
Just swipe with your finger horizontally across the contact item in the list to delete it.
Add related names to current contacts and define new custom labels for them.
Manage contacts with one tap. Tapping on a contact in the main list will show Contacts Action Menu where you can make a call, send text, send email, see contact details, see groups assign to contact, share contact with someone using vCard standard or delete contact.
From the contacts Action menu you can
Choose 'Call' to initiate a call to the selected contact number. If selected contact has more then one number, you can choose which number you want to dial.
Choose 'Send Text' to show send message screen where you can type text and send it to selected contact number. Again you can choose which number to send it to.
Choose 'Send Email' to send email screen where you can type text and send it to selected contact email address. Again, you can choose which email you want to use. This feature is a built-in application email, which means it will not close the app while sending and typing an email.
Choosing 'Contact Details' to modify the contact's info, send a text message, make a call to the selected contact, or show the contact's address on Google Maps
Use 'Contact Groups' to show / modify groups assigned to selected contact.
Choose Share Contacts to send the contacts data as a vCard to someone including contact image if it's defined.
Select 'Done' option to close the Action menu
Choose Delete option to delete the selected contact
MANAGING APPLICATION SETTINGS DIRECTLY FROM THE APP
Specify if you want to include contacts images in the contacts list
Specify additional data that the application can display for each contact
Change the sort order of your contacts
Specify the scope of your search criteria by specifying the fields you want to include in the search
Specify the action by tapping on the contact in the list of contacts
The FULL DESCRIPTION of this application and important notes for Windows and Outlook users can be found on the website http://contactstap.lordofsoftware.com
If you run into any problems with this application, or have suggestions about possible improvements, please CONTACT US at: [email protected] or leave a comment on our website.
Rhythm Test 1.1(Entertainment)[iTunes]
Price: $0.99 -> Free
FREE FOR A LIMITED TIME
This is the ultimate Rhythm Test. Go test and improve your sense of rhythm.
Your progress is recorded as your Rhythm Fitness.
Rhythm Test utilizes the power of your next gen iPhone or iPad to give you high quality music and visual effects.
Chalkboard Stunts 1.4(Games)[iTunes]
Price: $0.99 -> Free
Chalkboard Stunts in collaboration with www.FreeAppaDay.com will be FREE today and today only
"I've been having an absolute blast with Chalkboard Stunts... I can easily see it living a long and happy life on my iPhone." - TouchArcade.com
"Featuring similar gameplay to the JellyCar series, developer Manta Research ups the ante by including a full featured level editor that not only allows you to create your own levels, but also upload them and download levels made by other players." - TouchArcade.com
"Chalkboard Stunt's gameplay is fun and entertaining... I would recommend this game to someone that wants a fun racer with nice animations and gameplay that will keep them busy for awhile." - AppModo.com
"The near limitless potential for content and easy use of the editor makes this a title that you will find yourself returning to, time and time again." - AppSpy.com (rated 4/5)
Chalkboard Stunts puts you in the drivers seat as you race through numerous, exciting tracks and try to get the best possible times! In addition to the built-in tracks, you can download new levels from our server. The best part is that with the integrated level editor, you can create your own tracks and then upload them for the rest of the world to enjoy!
Loops, ramps, blocks, speed zones and other pieces give you the flexibility to create fast, sweeping tracks or even intricate physics puzzles that dynamically change the layout of the track -- the possibilities are endless!
An online rating and voting system allows users to vote up their favorite levels, and with every level having its own unique global high scores, you can compete against others to see who has the fastest times.
25 built-in tracks, plus downloadable levels
Realistic physics engine with dynamic object interaction
Easy to use, in-game editor to create your own tracks
Ability to share your creations with the rest of the world
Local and Global high scores for every level
Voting and rating system for online levels
Integrated, context-sensitive help system
Play Instructions:
Use the left and right arrow buttons to accelerate forwards or backwards.
Use the rotate up and down buttons to rotate while in the air, or to flip the buggy around when upside down
Tap anywhere to jump
Seek Cache 2.2(Navigation)[iTunes]
Price: $0.99 -> Free
See Cache allows you to find geocaches which are near you right now.
Fast, easy, and free!
Seek Cache even allows you to select the coordinates of the cache and open it up in an embedded map -- all without leaving the app! Click on the ? button to find out more.
New to geocaching? Check out geocaching.com to find out more (and get a free account to start your adventures).
TranslateThis 1.0(Utilities)[iTunes]
Price: $1.99 -> Free
Translate between 53 languages. Save, Copy, Paste, even Tweet your translations.
OVER 50 LANGUAGES
Translate words, phrases, sentences, paragraphs between 53 languages.
TWEET YOUR TRANSLATIONS
Share your translations on Twitter and Facebook.
E-MAIL YOUR TRANSLATIONS
E-mail your translations to friends and family from inside the App.
SAVE, COPY, PASTE
Save your translations. Copy, Paste at any time.
FULLSCREEN ZOOM
View your translations in fullscreen with just one touch.
EASY TO USE DESIGN
Enter your text and view your translations with maximum screen use.
EASY AND FUN
We make your translation experience easy and fun to do.
FREE HOSTING
Host your translations for free on our website TranslateThis24.com to save and share.
SHORT-URL SUPPORT
Host your translations with short-url support, making it easier to tweet and share.
GOOGLE POWERED.
Translations are powered by Google.
SWISS INFORMATION TECHNOLOGY GROUP (SITG)
The software company behind the App. Visit our mobile website at http://sitg.mobi
SUPPORTED LANGUAGES
Afrikaans, Albanian, Arabic, Belarusian, Burmese, Catalan, Chinese Simplified, Chinese Traditional, Croatian, Czech, Danish, Dutch, English, Estonian, Filipino, Finnish, French, Galician, German, Greek, Guarani, Hebrew, Hindi, Hungarian, Icelandic, Indonesian, Irish, Italian, Japanese, Korean, Laothian, Latvian, Lithuanian, macedonian, Malay, Maltese, Norwegian, Persian, Polish, Portuguese, Romanian, Russian, Serbian, Slovak, Spanish, Swahili, Swedish, Thai, Turkish, Ukrainian, Vietnamese, Welsh, Yiddish
INTERNET USE
TranslateThis makes use of your internet connection to do translations. Additional air time charges may apply. Please check with your wireless carrier.
Car GPS 2.0(Navigation)[iTunes]
Price: $0.99 -> Free
SALE FOR ONE WEEK(03.21-03.28)!!!
♥♥♥♥♥♥♥♥♥♥♥♥♥♥♥♥♥♥♥♥♥♥
Thanks to Car GPS, navigation has never been easier. You'll never get lost in traffic again !
♥♥♥♥♥♥♥♥♥♥♥♥♥♥♥♥♥♥♥♥♥♥
Car GPS offers unique features to its users. It's an unmatched product of its category.
In today's world navigation can often be a big deal. Knowing where we are, where we were and where we are headed are all important factors in our daily routine. Car GPS is here to take the burden off of you so that you can concentrate on the things important to you.
When you arrive somewhere, it can save your geolocation via GPS coordinates. If you would like to visit that place again later, Car GPS will guide you back to the exact same spot. Imagine you left your car in a huge parking garage or parking lot. Have no fear, Car GPS's here! It will not only show you the right way saving you several minutes of your busy life but will also let you create notes where you can store additional information you might need.
Forget writing down street names and junctions by hand, let alone those annoying sticky notes ! Car GPS is your best buddy on the go. With the help of this smart application, you'll always be on schedule, precisely being aware of all the relevant locations in your everyday life.
Car GPS – your map & personal assistant
Due to its versatile nature, the software can be used in many different ways. Just to name a few:
Example #1
You've arrived at a busy city which you're not quite familiar with. Right after parking your car, you start up Car GPS and save your position. Now you're free to go anywhere you want, you can go and explore the area without the risk of getting lost. Whenever you feel like going back to your vehicle, just launch the iPhone app again and it will give you directions in no time using the built-in maps.
Example #2
Mothers with multiple children – your savior's here ! As soon as you manage to get your child to the desired address (hairdresser's, training, shopping), store your coordinates and optionally include a note to remind you about the time you have to pick up your son/daughter. Planning your route, looking for shortcuts with Car GPS will preserve your precious free time which will definitely come in handy on rough days.
Example #3
Husband and wife are walking down the street. The wife finds something nice in a shop. What if they hadn't brought enough money? What if the husband would like to surprise his love by buying the item later as a present ? Or what if the couple would like to compare prices instead of buying straightaway? This is where Car GPS comes in handy. The usual easy steps: store location, leave a note and launch the program anytime you need it!
List of features:
Determining GPS coordinates
Creating descriptive notes
Navigation using the MAPS application
Saving & grouping multiple coordinates
Idea by Robert Schaffer
Mind Breaker 1.1(Games)[iTunes]
Price: $0.99 -> Free
Ready to break the code...
Try this funny application, it will remind you the famous game of your childhood, with many options like time game, complete statistics and an amazing interface...
TimeSpent 1.0(Productivity)[iTunes]
Price: $0.99 -> Free
Time is money!
But still you would have to know the time you spend on your activities to verify this famous saying!
TimeSpent is the indispensable tool for measuring, analysing, and comparing the time spent on different activities.
6 categories exist by default (Job, Sport, Computer, Sleep, TV, Car) but you can rename them to count the time of your own activities.
The application is very easy: when an activity begins, you start up TimeSpent and the timer starts; when you stop, you start up TimeSpent again and the timer stops. The time used shows up instantly and adds to previous recordings. At any moment, you can check on your iPhone the time spent on each of the 6 categories, and by day, by week, by month or by year. A green or red Arrow indicates the time spent by period.
It is not necessary to leave TimeSpent open for it to function. You only need to set the application going to start and stop the timer for your activity (or for analysing the statistics).
Here is an example of the type of measurements you can take and the results will surprise you:
How much time do I spend at work? Do i work more than I am payed?
How much time do I spend sleeping in a week, in a mouth or in a whole year?
I work in sales and I would like to know how much time i spend travelling (car, plane, etc…).
I take the train, the bus or the underground everyday, how much time does that really represent in relation to my free time?
… many similar examples of day to day life for which you are bound to underestimate the results.
At the end use www.timespent.net to access your account and a more advanced analysis of your results. Numerous graphs will show you live the progression of the time spent on you 6 activities on your iPhone.
Please be aware, an internet connection (Wifi/3G/Edge) is required to use TimeSpent.
JustDrones 1.2(Music)[iTunes]
Price: $1.99 -> Free
JustDrones is a set of virtual Uilleann bagpipes drones in the standard keys of Bb, B, C, C#, D, as well the higher keys of E, F, G, and A for use with other instruments.
An optional additional interval drone may be enabled a 3rd, 4th, or 5th scale tone above or a 5th or octave bass below the root. The volume of the main drones and the interval drone may be controlled independently.
Pitch selection, interval drone, and volume settings are saved when the app exits and restored the next time the app is run.
The interval drones are tuned using just intonation relative to the drone root pitch for perfect consonance.
JustDrones uses high-quality 44.1 KHz 16-bit seamlessly looped audio samples from my personal set of Uilleann pipes built by Kirk Lynch, not synthesized tones, so it sounds extremely realistic.
Playing against drones is an excellent way to work on improving intonation. Tin whistle, wooden flute, and Irish fiddle players can all benefit from using the JustDrones as a practice aid.
You may now play along with the tunes on your iPhone or iPod Touch, just start the music before running JustDrones. Using Apple's Settings app, you may configure your device to bring up the iPod music controls by double clicking the home button to change tracks within an album.
JustDrones can be enjoyed by anyone who wants to add the unique sound of the Uilleann pipes drones to their live or recorded music.
Uilleann pipers, looking for an interesting alternative to standard D drones on a concert set? Set the main drone root to G and enable the 5th interval drone.
To get the most enjoyment out of JustDrones, try plugging your iPhone or iPod Touch into a set of external speakers. The drones sounds are from acoustic recordings without additional effects. Try connecting to external effects devices such as chorus or reverb boxes for even more interesting sounds.
Please visit my website for demonstration videos of JustDrones and additional information.
Winter Sports 2010 Premium with PUSH 1.4(Sports)[iTunes]
Price: $4.99 -> Free
"This is probably the best Winter Olympics sport application for the iPhone and iPod Touch users with excellent user interface and details information available."
From Infindo Technology - the creator of the popular football and Formula 1 applications, comes Winter Sports 2010 Premium with PUSH, developed and designed exclusively for iPhone and iPod Touch. For the very fist time, you can access the full live coverage of a winter sport event from your handset.
Winter Sports 2010 Premium with PUSH is the No.1 winter sport application with an outstanding and interactive features which provide extensive live coverage of all the events winter sports in Vancouver, British Columbia. It has the most complete data with stunning and intuitive user interface.
Exclusive Features:
• Full in-depth coverage of the games
• Exclusive Push notifications (daily medal standings and individual sports results)
• Live results
• Live medal standings
• Top stories and headline news
• Full schedules for all events
• Local and remote time zone schedules
• Photo gallery
• Video gallery
• Quotes, champion, diary
• Athletes to watch (Biography, profile, achievements, photo)
• Hall of fame
• Details host cities and venue information
• Past host countries details and medal standings
• Details historical fact and data from 1924-2006
• Winter Sports: Alpine Skiing, Biathlon, Bobsleigh, Cross Country, Curling, Figure Skating, Freestyle Skiing, Ice Hockey, Luge, Nordic Combined, Short Track, Skeleton, Ski Jumping, Snowboard, Speed Skating
The Winter Sports 2010 Premium with PUSH data and application are powered by AFP - The World's Leading News Agency with HQ based in Paris, France. We are pleased to work with AFP for this unique application and all images, videos and data are copyrighted materials by AFP.
LASEReflect 1.0(Lifestyle)[iTunes]
Price: $6.99 -> Free
Don't let your videogames become a chore. Don't let your playtime become a form of work. Don't let your life be ruled by whatever outside forces decide to assign Achievements or Experience Points or Upgrades or Medals.
This is an "art game". This is aesthetic discussion material. This is in protest of over-reliance on extrinsic motivation.
It is designed to demonstrate and remind that when playing to win is the least fun way to play, then playing to win is losing.
If you would prefer straightforward entertainment, you might be happier with Burnit (my nifty digital fire toy) or Alice in Bomberland (my cartoony action game) instead.
LASEReflect was created during a 36 hour period of GDC 2010 by Chris DeLeon, the developer behind the top-ranked apps Burnit, Topple, Alice in Bomberland, and iZombie: Death March.
iDivide 1.1(Games)[iTunes]
Price: $0.99 -> Free
******** The winner of honor in Orange StartAPP contest!!! ********
iDivide is an addictive arcade game. You will get a random number according to the level.
iDivide will improve your skills with numbers and fast reading!!
THE GOAL - get to the number 1.
The ways to achieve the goal are:
Increase the number by 1#
Subtract the number by 1#
Divide the number by 3#
Can you get to 1 at the fastest time?
Updates are always free!
iDivide is OpenFeint enabled.
---FEATURES---
Random mode: You will get a random number with digits according to the level.
18 Levels for the Random mode!!!
Custom mode: You will choose your own number (TIP: You can try divide your phone number, ID, etc.)
Tweet and Update your facebook status with your last result!
Over 30 OpenFeint Achievements.
OpenFeint leaderboards and achievements.
Over 18 OpenFeint Leaderboards: Compete with your friends and the world for the highest score in the level you choose.
Cool background music!
Follow us on Twitter for more news: http://www.twitter.com/iDivide
123 Animal Phone
,
Alarm Clock Fever
,
Car GPS
,
Chalkboard Stunts
,
ContactsTap
,
Crazy Traffic
,
CubeOn
,
Education
,
Entertainment
,
Free Apps
,
Games
,
gTrax
,
Hippo Blast
,
iDivide
,
iIsle
,
Insanity
,
iOcean
,
iPod Touch
,
iTouchWood
,
JustDrones
,
LASEReflect
,
Lifestyle
,
Math Flash Cards Ultimate
,
Mind Breaker
,
Music
,
Navigation
,
Productivity
,
Rhythm Test
,
Seek Cache
,
Sports
,
TimeSpent
,
TranslateThis
,
Utilities
,
Visual Shopper
,
Winter Sports 2010
,
ZenGo
,
무료 어플
,
아이팟 터치
Trackback
Trackback Address :: https://offree.net/trackback/3100