알림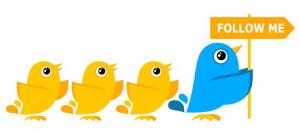 무료 어플에 대한 소식을 조금 더 빨리 알고 싶다면 "연아와 트위터를"를 읽고 팔로하기 바란다. 트위터로는 글을 통해 소개하기 힘든 100명 한정, 한시간만 무료와 같을 어플도 올리기 때문이다. 마지막으로 트위터를 통한 질문에는 거의 답하지 않는다. 트위터를 이렇게 운영하는 이유는 "트위터 운영 노하우 및 팁"이라는 글을 보면 된다. 따라서 트위터로 질문하고 답이 없다고 서운해 하지 않았으면 한다. 질문을 하고 싶다면 반드시 블로그에 관련글을 찾아 올리거나 "도아의 QNA"를 이용하기 바란다.
FREE for today only!
아이폰 무료 어플 FAQ
오늘은 총 12개의 어플을 소개하겠다. 먼저 PetSafe 411과 Pocket Hotties는 이 글을 쓸 때는 가격을 바꾸는 중이라 구매할 수 없었다. 따라서 이 두개의 어플을 내려받을 때는 꼭 가격을 확인하기 바란다.
InterLove Pro는 평상시 2불, 24시간 동안 무료로 제공되는 게임 어플이다. 게임 설명을 보면 남녀 한쌍이 침대에서 상대의 중요한 소망을 말함으로서 서로를 만족 시킬 수 있는 어플이라고 한다. 그러나 사용해 보지 않아 어떤 게임인지는 나도 모른다. FindColors Plus는 평상시 1불, 이번주까지 무료로 제공되는 색상표 어플이다. Buzz Off는 단어를 추정하는 게임 어플로 평상시 1불에 판매된다.
Galaxy Quest는 평상시 1불, 특별 할인으로 무료로 제공되느 게임 어플이다. 이 게임 역시 해보지 않아 정확히 어떤 게임인지는 모르겠다. ForecastMarket은 평상시 1불, 제한된 시간 동안 무료로 제공되는 어플로 파리, 런던, 서울, 뉴욕등의 지수등을 예측해 주는 어플이다. Boxed In는 논리 기반 퍼즐 게임으로 평상시 1불에 판매되는 어플이다. iBarista는 취향에 따라 에스프레소를 만들 때 도움을 주는 어플이다. 평상시 1불, 제한된 시간 동안 무료로 제공된다.
Poker Box는 비디오 포커 어플로 평상시 1불, 24시간 동안 무료로 제공된다. Sexy Baby Set은 이름에서 알 수 있듯이 상당히 여러 여성의 사진을 볼 수 있는 어플이다. 평상시 2불, 어플 홍보용으로 무료로 제공된다. PreSize는 오늘만 무료인 어플은 아니다. 아이폰 어플 중 줄자 어플이 많은데 이 어플 역시 줄자 어풀이다. 재미있는 것은 두대의 아이폰을 연결해서 측정하는 기능도 제공한다.
마지막으로 무료 어플에 대한 소식을 조금 더 빨리 알고 싶다면 트위터 가이드를 읽고 팔로하기 바란다. 트위터로는 글을 통해 소개하기 힘든 100명 한정, 한시간만 무료와 같을 어플도 올리기 때문이다. 마지막으로 트위터를 통한 질문에는 거의 답하지 않는다. 트위터를 이렇게 운영하는 이유는 트위터 운영 노하우 및 팁라는 글을 보면 된다. 따라서 트위터로 질문하고 답이 없다고 서운해 하지 않았으면 한다. 질문을 하고 싶다면 반드시 블로그에 관련글을 찾아 올리거나 도아의 QNA를 이용하기 바란다.
InterLove Pro 2.1(Games)[iTunes]
Price: $1.99 -> Free
!!!24H SPECIAL OFFER!!! GET INTERLOVE PRO NOW FOR FREE FOR 24H. WHAT ARE YOU WAITING FOR DOWNLOAD YOUR FREE COPY AND GET ALL FUTURE UPDATES ALSO FOR FREE!!!
Take your iPhone to bed with you ? now it gets hot!
InterLove is a tingling game for couples who enjoy to indulge each other in new ways and learning about their partner's most secret wishes.
This simple game is easy to learn: After spinning the love pointer, a new task for her or for him must be performed in each round. In this way you can playfully learn about a lot of exciting ways to indulge your partner.
Thanks to a database that contains a total of 120 exciting actions, this game guarantees sizzling entertainment also the second, third and fourth time and lots of fun in bed. Both win at the end, because with a bit of fantasy and passion, both game partners will enjoy themselves.
So what are you waiting for: Download it and off to bed!
FindColors Plus 1.2.0(Reference)[iTunes]
Price: $0.99 -> Free
SALE: FREE FOR THIS WEEKEND ONLY!
"FindColors Plus - Color Browser on iPhone"
FindColors Plus is an application to browse, create and manage colors. You could select colors from references and view colors diplayed on screen with RGB values. It is useful when specifying colors in HTML or Xcode.
Moreover, you could create your original colors (by tilting or shaking the device), and share your colors with others!
Browse: Search and find your favorite colors from references (HTML and Mac crayons) or users' shared colors.
Create: Create your own colors from selected ones.
Manage: Save your favorite colors, arrange them and confirm coloration.
Buzz Off 1.2(Games)[iTunes]
Price: $0.99 -> Free
Buzz Off is a fun party game of forbidden words. If you like guessing games, this game is perfect for you.
Your objective is to get your team to guess a secret word without saying any of the six Buzz words. The more words they guess correctly in a minute, the higher the score. For example, you may have to get your team to guess the word "antique" without saying the words "old", "shop", "furniture", "chair", "brass", "silver". But be careful, for each word you skip or get Buzzed on (accidentally saying a forbidden Buzz word), you lose points.
This version has 50 words for you to try out the game. You can then upgrade to 500 words with an in-app purchase for just $0.99 for hours of fun. Try it today at no risk!
If you're having any issues, please feel free to contact us at i[email protected] so that we can work with you to resolve them.
Galaxy Quest 1.0(Games)[iTunes]
Price: $0.99 -> Free
SPECIAL SALE!!! Originally higher priced!!!
GALAXY QUEST is a challenging, thrilling, and addicting game! Try to maneuver your spaceship through puzzling levels…AWAY from the moving screen. If the moving screen catches you…you've lost! It's not as easy as you think.
Here's what people are saying about "Galaxy Quest":
"This game is HARD and i LOVE it!" AppSnapp Inc.
"Worth every cent. We're all addicted!" Keisinger Media Group
"You fooled me…This is one tough game!" - Zenok Tech News
PetSafe 411 2.0(Lifestyle)[iTunes]
Price: $0.99 -> Free
Free this Weekend Only!
See all of our apps at DashyApps.com
DashyApps.com
PetSafe 411 is for every true pet lover where you can add all your pets important information, including photos, vaccination records, diet requires, food, vet name, etc. You can also add your own custom categories! You can both add an unlimited number of pets and and unlimited number of categories, so you are only limited to your imagination!
FEATURES:
Track everything about your pet or pets!
Take photos of your pet!
Create any category for you to describe your pets
Protect your pets data - turn on the pass code screen so you have to enter a passcode to enter the app.
Email your pets information along with a photo to anyone
The list goes on because it is unlimited!
Instructions:
Add all your pets.
Take photos of your pets.
Add categories for each pet!
Turn on/off the optional passcode in the FEATURES button on main screen.
ForecastMarket 0.1(Finance)[iTunes]
Price: $0.99 -> Free
PLEASE POST YOUR COMMENTS IF YOU LIKE IT. THANKS AGAIN FOR YOUR PARTICIPATION
FREE FOR A LIMITED TIME
the following version contains the following markets :
Paris
London
Frankfurt
Seoul
New York
Singapore
Hong Kong
The application have forecast for the main equities and indexes of each markets followed by forecastmarket.com.
This application is a forecast market information provider connected to forecastmarket.com.
In next version, real time data, more informations about stocks exchange (like volume, trend ...) will be provided.
So, please do not hesitate to contact me for any things you want me to add in next version of the application.
Forecastmarket App should become one of the best iphone app for all traders in the world.
About 3rd party ForecastMarket.com :
What is forecastmarket.com :
Along the day, the site diffuses forecasts on the stock exchange series modeled by the statistical generator based on neural networks and genetic algorithms. In addition to the usual informations analysis, the site gives you a statistical vision of the short-term evolution of the price of the shares modeled.
The number of series on the various stock exchange places and the types of forecasts will gradually increase : closing price, higher and lower Intraday, price opening, forecasts real time.
DISCLAIMER
The content on this site, including news, quotes, data and other information, is provided by OpenBox - www.forecastmarket.com and its third party content providers for your personal information only, and is not intended for trading purposes. Content on this site is not appropriate for the purposes of making a decision to carry out a transaction or trade. Nor does it provide any form of advice (investment, tax, legal) amounting to investment advice, or make any recommendations regarding particular financial instruments, investments or products.
OpenBox - www.forecastmarket.com does not provide investment advice nor recommendations to buy or sell securities. .
Neither OpenBox - www.forecastmarket.com nor its third party content providers shall be liable for any errors, inaccuracies or delays in content, or for any actions taken in reliance thereon. OpenBox EXPRESSLY DISCLAIMS ALL WARRANTIES, EXPRESSED OR IMPLIED, AS TO THE ACCURACY OF ANY THE CONTENT PROVIDED, OR AS TO THE FITNESS OF THE INFORMATION FOR ANY PURPOSE.
Boxed In 1.4(Games)[iTunes]
Price: $0.99 -> Free
For a brief time Boxed In & Boxed In 2 will be absolutely free. Please consider giving your dollar to Haiti instead. (redcross.org)
Boxed In is a new twist on puzzle games. Designed specifically for the iPhone and iPod Touch, it's received millions of downloads and been the #1 most popular app in the US, Canada, Finland, and many other countries.
App Craver (Editor's Pick): "I found Boxed In to have longevity as far as game play and entertainment. In fact, as I settled down to play, it definitely sucked me in."
Boxed In is a logic based puzzle game in which you guide a robot through each level with your finger. The challenge comes from the boxes obstructing your path. Push boxes in the correct order to reach a level's end. Be careful! You can't pull boxes and you can't push boxes if something is on the other side of it. Extra puzzle elements come into play by pushing boxes on to floor switches to deactivate forcefields allowing you to pass through them and progress. People have refered to it as Sokoban on steroids.
Sound simple? It gets tough. Real tough! Boxed In is a game of logic. It's challenging and will provide many hours of gameplay!
FEATURES
50 Increasingly Difficult Levels
Auto-Save Functionality
Many Hours Of Gameplay
Designed Specifically for the iPhone & iPod Touch
Quick Level Restart For When You Get Stuck
An Undo Button to Undo Your Last Move
Simple Intuitive Interface
We appreciate any feedback you may have and will apply it to future updates and features.
With your continued support we'll do our best to turn out quality Apps.
Thank You!
Thank you for making Boxed In the #1 app on iTunes. Rest assured we have more updates rolling out soon including some of your requests. Yes more levels are coming soon! =)
Stuck? There are level solutions available YouTube!
iBarista 1.0(Lifestyle)[iTunes]
Price: $0.99 -> Free
NEW YEARS SALE: FREE FOR A LIMITED TIME!
ABOUT iBARISTA:
With an iBarista in your pocket you can create your favourite espresso beverages on your iPhone, anytime. Be the iBarista and grind, dose, tamp and extract the perfect espresso. Pour a beautiful rosetta and enjoy your coffee by tilting the iPhone.
FEATURES:
Grinder & Tamper
Your choice of coffees, dine in or take out.
Enjoy your coffee by tilting the iPhone.
More exciting features being added soon.
ABOUT C1 ESPRESSO:
C1 is renowned for its pioneering espresso and big breakfasts. C1 was established in 1996, in the old Para Rubber factory on Christchurch's High Street, an exciting and ever evolving precinct of Christchurch, New Zealand.
Our customers and friends enjoy a relaxed street style in a warm, welcoming atmosphere. C1 is open from early in the morning till late at night, 7 days a week.
VISIT:
www.ibarista.co.nz
www.c1espresso.co.nz
Pocket Hotties 2.5(Entertainment)[iTunes]
Price: $0.99 -> Free
Free this weekend only!
Visit all of our apps at DashyApps.com
DashyApps.com
When a man needs to feel like a man, the Pocket Hotties app will give any guy the attention he deserves! Especially an app with real female voices!
Pocket Hotties has the following phrases:
Your biceps are huge!
Anything you say Mr. Incredible!
Did I tell you that you look handsome today?
You have such strong hands!
You are sooo smart!
You are the best!
You really know how to have a good time!
You are so confident!
God, you are just gorgeous!
I totally wish you were the President!
You have such nice lips!
Did you workout today?
Wow, you have really nice teeth!
I love staring at you!
You are wonderful!
I totally wish you were the President!
You are my Mr. America!
They should name a building after you!
You are my guardian angel!
You really know how to please a gal!
You should write a book!
Have a good day at work today honey!
You are a handsome man!
You just mean the world to me!
You rock!
How is my sugar daddy?
Can you teach me how to golf?
Directions:
At the main menu, tap on the the ENTER button and then all you have to do after that is shake your phone to be complimented like a real man! Just shake your phone to display and hear more hotties!
All Pocket Hotties are in a random order and so are their phrases so you will always get a different girl for a phrase.
New Pocket Hotties updates include:
Added animated Main screen with music and now two hot girls are being animated (dancing)
added speaker icon on talking screen to repeat the current phrase
Poker Box 1.0(Games)[iTunes]
Price: $0.99 -> Free
@update: I need reviews from the users so the app is on FREE for at least 24h so let you're friends know too so they can contribute to improving this app.
what do you love and what do you hate about this app ?
Poker Box is an iPhone app which recreates the feeling of playing video poker as on the poker machines.
The app implements a customized "Jacks and Better" rules, the difference is that there is an increased bonus for the four Aces hand.
When wining a hand you will be able to bet the points won on one of the colors (red or black) if you gues the color of the next card.
You will be able to save the coins or part of them if you don't want to bet them all.
The user can change the background image of the app to match their preferences, turn sounds on/off or check out the highest scores achieved.
The coins will be saved when closing the app and if you want to appear in the highest score you need to save the score, but this will reset your game after saving .You can also reset the background image if you need to.
Have fun playing and please feel free to make any constructive suggestion.
Sexy Baby Set 1.0(Entertainment)[iTunes]
Price: $1.99 -> Free
★Great News Free For Promotions ★
▲▲▲Update Log▲▲▲
--2010/01/3 add 60 girls photos
--20/12 add 105 girls photos
RATE ★★★★★ 5 STARS and help us keep the pasties alive with updates.
Sexy Baby Set is a wonderful application collect with lots of an amazing hottest girl on the world . It features many of the same gorgeous babes.
Categories include:
Hottest baby
Underwear baby
Unifor baby
Stockings baby
Live baby
Breast baby
Blonde baby
We're constantly adding new photos and new categories with the sensuous curves around the world .
Please download as many sexy photos as you want. pausing on your favorite girl for a closer look!
Thanks you again for visiting and we hope you will enjoy the application.
PreSize 1.0(Utilities)[iTunes]
Price: Free
No more guessing - measure precisely!
Get the pro ruler for your mobile percision work. A ruler app how it should be:
Precious OpenGL graphics, smooth animations. Multitouch interface for intuitive usage - use your finger and thumb to slide the caliper.
Includes king-size option: Pair two iPhones/iPod Touches in Link-Mode and extend the effective range of your gauge. Link-Mode works on iPhone 3G/3Gs and iPod Touch 2nd and 3rd gen. Normal measuring works on every model.
Displays units as inch or cm, depending on your region.
Features:
Precise - Sub-milimeter Accuracy (up to 0,1558mm / 0.006135¨)
Multitouch Slide Caliper
Smooth OpenGL Graphics and Animation
Extended Measurement Range in Link-Mode via Bluetooh
Display Units inch and mm
Free!
Trackback
Trackback Address :: https://offree.net/trackback/2985