알림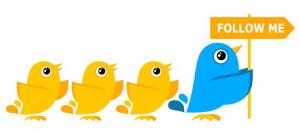 무료 어플에 대한 소식을 조금 더 빨리 알고 싶다면 "연아와 트위터를"를 읽고 팔로하기 바란다. 트위터로는 글을 통해 소개하기 힘든 100명 한정, 한시간만 무료와 같을 어플도 올리기 때문이다. 마지막으로 트위터를 통한 질문에는 거의 답하지 않는다. 트위터를 이렇게 운영하는 이유는 "트위터 운영 노하우 및 팁"이라는 글을 보면 된다. 따라서 트위터로 질문하고 답이 없다고 서운해 하지 않았으면 한다. 질문을 하고 싶다면 반드시 블로그에 관련글을 찾아 올리거나 "도아의 QNA"를 이용하기 바란다.
FREE for today only!
아이폰 무료 어플 FAQ
오늘은 총 21개의 어플을 소개하겠다. 다행인지 모르겠지만 오늘 소개하는 어플 중 유료 어플은 없으며 유료로 바뀐 어플도 아직까지는 없다. 다만 시간이 없기 때문에 오늘도 어플에 대한 설명은 생략하겠다.
또 무료 어플에 대한 소식을 조금 더 빨리 알고 싶다면 트위터 가이드를 읽고 팔로하기 바란다. 트위터로는 글을 통해 소개하기 힘든 100명 한정, 한시간만 무료와 같을 어플도 올리기 때문이다. 마지막으로 트위터를 통한 질문에는 거의 답하지 않는다. 트위터를 이렇게 운영하는 이유는 트위터 운영 노하우 및 팁라는 글을 보면 된다. 따라서 트위터로 질문하고 답이 없다고 서운해 하지 않았으면 한다. 질문을 하고 싶다면 반드시 블로그에 관련글을 찾아 올리거나 도아의 QNA를 이용하기 바란다.
Hockey Pool Fanatic 1.1(Sports)[iTunes]
Price: $0.99 -> Free
Free until February!
This application lets you know how your fantasy hockey pools are doing anytime and anywhere! This app is perfect if you want to follow how your team is doing on the go, in real-time.
Using this application is easy! Simply create your league(s), add the teams and assign points for each statistic you are using for scoring.
Major features:
The UI is intuitive and very easy to use. You can quickly find out your current score, position, who just scored and who is injured!
We support the following statistics: games played, goals, assists, power-play goals, game-winning goals, overtime goals, short-handed goals, +/-, penality minutes, shots, victories and shutouts. (fractional numbers are supported).
Stats are updated every minute or so during the games.
You can create any number of pools, teams and add any number of players.
Players with the least amount of points can be discarded from the score.
No connection required to use the application, search for players and create pools. A wifi or cellular internet connection is needed for stats updates, which are provided for the 2009-2010 season.
DocQ - Send, Read, & e-Sign PDF Documents 1.0(Business)[iTunes]
Price: Free
With DocQ for iPhone you can quickly access all your important PDF documents ? whether for sending, needing to digitally sign an incoming document, or simply to search and reference documents. DocQ will free you from your desk and fax machine!
Scan, upload, or import PDF's from URL to DocQ and have them instantly accessible on your iPhone or iPod Touch. Have secure access to all your important contracts, agreements, manuals, sales, and marketing materials and even send to customers while on the go.
FEATURES:
Search all your documents with DocQ My Docs search
PDF streaming to quickly load the desired page without waiting for entire document to download.
Comprehensive PDF viewer with advanced page options including; portrait, landscape, gesture based pan, scroll & zoom.
Digitally sign documents with your own "wet" signature using the iPhone touchscreen (Adobe Reader Compliant).
Easily Send small and large PDFs through DocQ using your iPhone contacts.
Document thumbnails with document metadata helps find your document quickly.
Upload documents to DocQ from URL for future review.
128-bit SSL security protects your documents and messages from unauthorized viewing.
A free or paid DocQ account is required to use DocQ. Accounts can be made from either DocQ.com or directly from the iPhone app. This version is completely free and is not a "limited" or "lite" edition.
Requires iPhone OS 3.1.2 or iTouch or later.
About DocQ:
DocQ is the first comprehensive platform for securely managing, controlling, editing, and sharing PDF documents on the cloud. With DocQ for iPhone users can instantly access, sign and send their important documents as simply as from the desktop. DocQ provides both paid and free trials (unlimited duration). Visit www.docq.com to learn more
Jamstar Saxophone 1.0(Music)[iTunes]
Price: Free
Limited Offer - Free
Jamstar Saxophone edition is a simple new way to play the Saxophone. Jamstar Saxophone edition has a high quality sampled piano sound. The keypad is designed for anyone to construct, play and repeat any simple melody or tune using a unique sound star layout that makes making music simple and fun. Jamstar Saxophone is one of a family of applications, look out for Jamstar Guitar, Jamstar Piano, Jamstar Percussion and Jamstar Band editions. Jam with your friends with different versions of the application.
Aura 1.1(Games)[iTunes]
Price: $0.99 -> Free
FREE for a limited time!
Outwit your opponent in this fun game of strategy! Aura cleverly mixes the feeling of Chess and Checkers with a bit of finger painting to create a unique new experience!
Features:
For 1 or 2 players
Peer to Peer Support
Interactive training
Help Documentation
Hints
Move Previewing
Move By Tapping or Dragging
Unlimited UNDO
Auto saving
Sound FX & Music
Two A.I. Models
Watch the A.I. Fight Itself
Slider Based Difficulty
USER REVIEWS:
"...I find that when I have time to kill, even with well over 100 apps, I constantly go to this particular game... Aura is a fantastic find..."
"What a great unique game. It is in a class of its own..."
"...Easily outshines chess and checkers..."
"After a few quick looks at the tutorials I was hooked on this incredible game..."
a Dreidel Spin 1.0(Lifestyle)[iTunes]
Price: $0.99 -> Free
a Dreidel Spin
PROMO SALE. FREE FOR A LIMITED TIME.
Ante up for an interactive game of Spin the Dreidel.
Play it by yourself, or with family and friends.
Spin and Dance to the dreidel music.
Beautiful Graphics, Music and Lots of Interactive Fun.
Found a bug? Want to see a new feature?
We welcome your feedback...
Contact us at:
Visit our website for additional information and pictures of iChanukah and our other iPhone and iPod touch apps:
www.PixelPipeDreams.com
Follow us on Twitter: @PixelPiper
Form 1.1(Games)[iTunes]
Price: $0.99 -> Free
FREE 4 HAITI!!!
Instead of spending the money to buy Form, please take it for free and put the money towards helping Haiti earthquake victims. Visit the iTunes Store in iTunes to donate to the American Red Cross.
Form is a new and unique puzzle game in which you navigate a ball through an obstacle course from one pipe to the other. Before completing a level, you must first obtain all of the keys to unlock the exit pipe. You are provided with ramps, gravity modifiers, and teleporters which you can position and rotate to guide the ball through each level. Teleport through walls, reverse gravity, and orbit the ball around obstacles. Each level presents a new challenge with multiple solutions--some not so obvious.
FEATURES
True Physics
48 Unique Levels
4 Difficulties (easy, medium, hard, and expert)
Crisp Graphics
Great Music
Cool Sound FX
Game Help / Tutorial
Official Gameplay Trailer Available:
http://www.ironsoftstudios.com/form
https://www.youtube.com/ironsoftstudios
Klondike Battle 2.0(Games)[iTunes]
Price: $0.99 -> Free
TODAY 100% OFF!
This is a solitaire game like no other!
Why?
First of all you play head-to-head against an opponent (human or computer) to determine who the best is! You are constantly trying to play your cards strategically onto the playing field, which you share with your opponent. The smarter player can increase its winning chances, by carefully checking all possibilities and making the better moves. In the classic solitaire game, you challenge yourself, but in Klondike Battle you challenge your opponent.
Secondly the game Klondike Battle has a great game pace whilst you also play against the clock. Who makes better choices in the time given? Is it you? The time is literally ticking against you, while you try to solve the best possible move! No more waiting for slower players, it keeps the pace going!
And last but not least, you can pound your opponent mental state with cards you cannot play to the playing board and give yourself the advantage in the game! Your opponent will not appreciate this, resulting in hilarious sounds of annoyance.
This game is timeless and I think once you've mastered the game you will love it! Take your time, this game will stick with you through the years, I know it does!
Users opinions:
"..once learned, it's really addictive..."
"A card game for the real persistent people that want to be challenged!"
"...difficult but challenging at the same time..."
Features
Four levels of difficulty
Play against one human on same iPhone
New challenging opponents
Cup Challenging
Statistics
Ranking
Player Account Management
Online rank tables
Upcoming Releases
Auto-save battles
Play against others through the network
There is also an mobile tutorial at:
http://nifty-inspirations.com/tutorial.avi.MP4
or for desktop computers:
http://nifty-inspirations.com/Tutorial.html
or goto facebook for a online web plugin of the game!
http://apps.facebook.com/klondikebattle/
Magic Stave 1.0.2(Music)[iTunes]
Price: $2.99 -> Free
!!! Free for introductory period only !!!
Magic Stave listens to you singing or playing an instrument and displays the notes being played on a musical stave!
A brilliant tool for seasoned music professionals and beginners alike. Ideal for supporting you as you learn to read music or vocalists away from an instrument and want to know whether you're singing in tune.
Learning to read music and not sure whether the note you're playing is right? Magic Stave shows you the note you're actually playing and you can compare that with the sheet music you're reading to check you've hit the right note.
Are you a singer reading music? Magic Stave will display the notes you're singing so you can ensure you're hitting the right note!
Ever wondered how high or low you can sing? Magic Stave will show you instantly. Works great with all transposing instruments too.
Just rotate the app from landscape to portrait to switch between the main music display and the settings screens.
Checkout the YouTube demos - search for 'magic stave'.
Magic Stave:
. Displays notes on Grand, Treble or Bass Clefs.
. Displays notes in any major or minor keys.
. Displays notes on a piano keyboard.
. Displays note names and optional octave information,
. Displays the frequencies of detected notes.
. Transposes detected notes up to 12 semitones up or down
. Will detect notes accurately and fast in the range C2 to C6
. Allows the configuration of the reference A frequency (just in case your piano is not quite in tune!).
Works with iPod Touches if you plug in a microphone too. Note that this app detects monophonic sounds (not chords).
Numeric Paranoia 1.0.0(Games)[iTunes]
Price: $0.99 -> Free
Free for a limited time!
Only for one day!
Enjoy brand new puzzle, Stir your brain! 'Numeric Paranoia' is so simple but extremely addictive puzzle game. Featuring 264 unique puzzles in puzzle mode and infinite stages for arcade modes.
Rule is simple:
Start at 1 and finish at the biggest number.
Follow the sequence of numbers
Cover all the plates.
But after trying, you'll find it's not that easy.
Features:
PUZZLE MODE : Challenge to 264 unique puzzles!
ARCADE MODE : Experience the infinite gameplay from 6 different game modes by unlocking all modes.
DUEL MODE : Compete with your friend, playing one-on-one!
Various items in arcade mode
Local and Global highscores
Beautiful game music and sound effects
Automatic arcade game save
Tutorial so friendly
Two skins selectable for your taste
GMAT Club 1.2.1(Education)[iTunes]
Price: $0.99 -> Free
111 HARD 700+ level GMAT quantitative questions.
01/06/10 - Added News Section:
Get 2 fresh GMAT questions daily
Read the latest forum posts and news covering everything related to MBA and GMAT
The application from GMAT Club, a large community with 75,000 members and 640,000 GMAT&MBA related posts. Visit http://gmatclub.com/tests for a free sample test
The GMAT Club Apple Application is specifically designed to help you prepare for GMAT on the go, even with just a minute or two to spare. Simply take one question at a time and the application will remember which questions you have taken as well as show you detailed statistics. Keep your prep fun - shake your iPhone to get the next question and if you get it wrong, you'll get buzzed!
Features:
Take one question at a time
Time yourself on a question by question basis
Bookmark questions to take later or create a custom test
Detailed explanations for each question and support from the GMAT Club community
Detailed statistics
Question history
Advanced navigation features (jump to a similar question, random questions, others)
Application stays on while in practice mode
Take it as a GMAT Practice Quiz or GMAT Review
Links with resources to help improve your GMAT score   See also our application:
GMAT ToolKit - a MUST-HAVE application for successful preparation.
If you have any any suggestions how to improve this application, contact us at [email protected]. We will respond within 24 hours.
World Flags (Match'Em Up History & Geography) 1.0(Education)[iTunes]
Price: $1.99 -> Free
Check out our new Triotris game as well!
Learn the names, capitals and flags of countries from around the world in this memory matching game with a twist. Each game consists of 4 rounds. In round 1 you match the country flags and learn the country names and capitals. In round 2 you match the flags to the names of the countries. In round 3 you match the flags to the names of the capitals. The final round is all words as you match the names of countries to the capitals.
Each game randomly uses different countries, but will use the same countries through all 4 rounds. This enhances your ability to get to know and memorize them. The more you play the quicker you will get. You can also set it to just match country names and capitals in word only mode and there are 3 levels of difficulty presenting more countries per round.
Features:
Matching of either 8, 12 or 18 country flags, country names and capital names across 4 rounds of play.
Great background music and sound effects.
Fun and educational at the same.
A point system that gives bonuses for extra concentration.
3 different levels of play to increase the difficulty as you learn.
Word only mode if you just need to focus on country and capital names only.
Please email us at [email protected] if you have any comments or questions.
Follow us at:
www.twitter.com/ensenasoft
www.facebook.com/pages/EnsenaSoft/161970729250
www.ensenasoft.com
Thanks for buying World Flags!
SMS4Free 1(Social Networking)[iTunes]
Price: $0.99 -> Free
UPDATE
Free for 1 day. Please write a review we need your feedback.
SMS4Free - the name says it all. This is a real SMS / text program. You can send unlimited text messages and receive unlimited text message.
No - recurring charges, no service to sign up for.
You really get a push notification when you have messages. NOT an email message.
You do not have to provide an email address.
The bad part is that you can only text to people on AT&T, Sprint, TMobile and Verizon and it must be in the USA (10 digits only)
Fully integrated into your contacts.
Supports both landscape and portrait keyboards.
Receive messages while you are typing
If you have any trouble please contact me at [email protected]
Enjoy!!!
TeenTicket 1.2(Utilities)[iTunes]
Price: $0.99 -> Free
FREE FRIDAY!
IS YOUR TEEN SAFE TONIGHT?
Teen Ticket -A "must have" App for all teens.
Prepare your teen....... just in case.
Teen Ticket gives your teen permission to ask you for help without the worry of "getting into big trouble" Your teen can feel safe knowing that you will pick them up wherever they are, at any time of the day or night, no questions asked. You will give them a big hug, and discuss the situation in the morning.
How it works:
An Emergency situation " help ticket " can be e- mailed from this iPhone App directly to a parent via the pre- programed Teen Ticket contacts.
A GPS tracker will allow you to see a google map of your teens location.
WHY?
Parents of teens, do not be naive to the experiences that many teens will encounter as they grow up
Such as:
A party where they want to leave, but can't.
A situation that involves peer pressure to experiment with alcohol, drugs or sex .
A situation where your child or their friend has experimented and needs medical help.
A situation where your teen cannot drive safely, or does not want to be driven by a friend who has been drinking.
No seatbelt spots left in the car that is their ride.
Many teens will be stuck in a situation similar to the ones above at some point in their teen years. Don't ignore the possibilities, prepare your teen, just in case.
Teen Ticket is an app that you discuss with your teen in advance. It opens the doors of communication to a very uncomfortable topic.
iCrysta Apps
This App was inspired by Richard B. Heyman, MD. A specialist in Pediatric and Adolescent Medicine, who was the creator of this life saving idea for teens and their parents. Thank you!
Art Museum (Match'Em Up History & Geography) 1.0(Entertainment)[iTunes]
Price: $1.99 -> Free
Check out our new Triotris game as well!
Art Museum is great fun as you match paintings from famous artists while classical music plays in the background. You will get to learn the titles of the paintings, the painter and to recognize the actual paintings in this memory matching game that lets the imagination fly. Each game consists of 4 rounds. In round 1 you match the paintings and learn their titles and the artist names. In round 2 you match the painting to the names of the artists. In round 3 you match the paintings to the title. The final round is all words as you match the titles with the artists.
Each game randomly uses different paintings from a total selection of 43, but will use the same paintings through all 4 rounds. This enhances the ability to learn that set. The more you play the quicker you will get. You can also set it to just painters and titles in word only mode and there are 3 levels of difficulty each presenting more paintings per round.
Features:
Matching of either 8, 12 or 18 paintings, artist names and titles across 4 rounds of play.
Great background music and sound effects.
Fun and educational at the same.
A point system that gives bonuses for extra concentration.
3 different levels of play to increase the difficulty as you learn.
Word only mode if you just need to focus on artists names and title only.
Please email us at [email protected] if you have any comments or questions.
Follow us at:
www.twitter.com/ensenasoft
www.facebook.com/pages/EnsenaSoft/161970729250
www.ensenasoft.com
Thanks for buying Art Museum!
Pure Yoga | AmbiScience™ 50% OFF! 1.0(Healthcare & Fitness)[iTunes]
Price: $0.99 -> Free
48HR FREE!! GET YOURS TODAY!
Type 'Tesla Audio' in search for more great apps! CHECK OUT OUR BUNDLES!!
THE AMBISCIENCE SERIES FROM TESLA ARE THE ONLY APPS WHERE HEADPHONES ARE OPTIONAL.
OUR BRAINWAVE ENTRAINMENT PROGRAMS GIVE THE USER THE OPTION OF HEADPHONES (BINAURAL BEATS) OR SPEAKERS (ISOCHRONIC TONES). ENJOY!
The Best in Ambient Music and Brain Wave Entrainment to help you become a Yoga Master.
Check out our Bundled Apps and save!!
Type 'Tesla Audio' in Search.
Music by the Award Winning Humble Bros.
Reviews for our series:
"Tesla Apps are all amazing" - JuanGrande65
"Biorythmic" - Mayhem
"Absolutely Amazing!" - Jlhkenobi
"Simply Wonderful" - pwn247
"Absolutely stellar" - miquonranger03
"It Works!" - lellie627
A GREAT YOGA PRODUCT
LISTEN WITH HEADPHONES OR SPEAKERS.
Ambience meets science, AmbiScience.
FEATURES:
13 Long Seamless Ambient Music Loops
8 Quality optional Entrainment effects
Countdown Timer with fader
Alarm Feature with fader
Auto Quit Feature
Volume Presets
Adjustable independent volumes
The smallest available file sizes
High quality audio
Easy instructions
Free updates...more to come
AmbiScience is the BEST in AMBIENT MUSIC plus the added BONUS of BrainWave Entrainment. Experience great music while syncing your mind with entrainment. Do you enjoy Yoga and need some great music to go along? Pure Yoga can help. Need to block out external noise? Pure Yoga can help. Need to just relax and take your mind away? Pure Yoga can surely help! We feel we've created the BEST MUSICAL TOOL for Yoga - give it a try today.
The following 10 QUALITY TRACKS are included (the following tracks are also available on our RelaxTrax release):
Night Calm
Himalaya
The Northern Chimes
Saturday Morning
A Gentle Thunderstorm
Moonlight Melody
The Zen Garden
An Evening Rain
Desert Sunrise
Tesla at Twilight
3 BONUS NOISE TRACKS:
White Noise
Pink Noise
Brown Noise
The following 8 ENTRAINMENT EFFECTS are included (some of these are at very low frequencies and are not audible through the iPhone/iPod speaker - headphones, earbuds or external speakers are required) all entrainments include a binaural and isochronic version.
Active Relaxation 7Hz (Isochronic & Binaural)
Deep Relaxation 5Hz (Isochronic & Binaural)
Schumann Low Pitch 7.83Hz (Isochronic & Binaural)
Power Nap 3Hz (Isochronic & Binaural)
AmbiScience uses the most EFFECTIVE pitch/carrier frequency rate paired with the desired brainwave frequency to achieve the best results - according to the research from noted American computer scientist J.C.R. Licklider.
AmbiScience uses an AMAZING entrainment process, that has been scientifically proven to gently and naturally sync your mind. Just play one of the tracks listed above, tap the entrainment button, pick your desired effect and you'll be achieving states of consciousness that have taken years to achieve. ENJOY!
Use Airplane mode on iPhone to avoid any interruptions.
The Pill 2.0(Medical)[iTunes]
Price: $0.99 -> Free
Have you ever forgotten to take your birth control pill ?
It can happen to any of you, but now, with The Pill, it will never happen again.
Limited time offer: The Pill is now free, spread the word!
The Pill will remind you to take your birth control pill, every day at the time you choose, with a push notification alert (like a sms). You don't need to let the application running.
Why not setting yourself an alarm on your mobile?
The Pill is much more than a simple alarm.
The Pill calculates automatically the 7 days stop period, and the 21 days when you are supposed to take the pill. For 28 days pack, alerts will be sent every day.
You won't receive the alert during the 7 days stop period but only during the 21 days.
You can see exactly when you have to take a pill, compare your real package and the one in the application and see if you missed a pill or not.
Customize the alert sound, background color
Receive alert on your email
Request extra alert.
Hundreds of girls are already using The Pill. You can use it during holidays even if you don't have internet (you won't receive notification alert, but you still can check with the application if you forgot a pill, or when to take it).
Advice: take your pill in the morning, if ever you forget to take it, you still can remember it during the day, it won't be too late (during the night, you increase the risk to be more than 12 hours late).
terms & conditions
In order to receive the notification, you must allow the notifications (settings menu on your iphone) and be connected on internet. The Pill also work without internet be you need to let the application running to hear the alarm.
We cannot be held liable for any breakdowns or faults on our application. Receiving the push notification is not 100% guaranteed even if we do our best to make it work all the time.
decoPhoto 1.0(Photography)[iTunes]
Price: $3.99 -> Free
SPECIAL OFFER - ONE DAY FREE PROMOTION
decoPhoto can make your photos look different by applying photo mask. The shape of the photos can become cloud, heart, circle,star etc.
As the masked photos are in PNG format, it supports transparency. You can apply different background to the images.
The PNG images can be downloaded via web browser.
You can also share the masked photos to Facebook or Twitpic
Simplenote 2.51(Productivity)[iTunes]
Price: $1.99 -> Free
Simplenote is the fast, clean, synchronized notes app for iPhone and iPod touch. When you download Simplenote, you also get access to our free web app and a growing variety of desktop apps. Your notes will sync securely, wirelessly, and automatically in both directions.
It's an exciting time for Simplenote! Thanks to great desktop apps like Nottingham, you can now sync your Simplenote account with MobileMe, and import your notes from Evernote. The popular JustNotes has recently added import options as well. It's never been easier to start using Simplenote.
When you download Simplenote you get these features:
a fast and clean interface for your text notes
sync with a secure web app wirelessly and automatically
choose from a variety of companion desktop apps
create and edit notes without a net connection
instantly search notes as you type
use TextExpander to quickly add text snippets
add email, phone, and web links to your notes
sort your notes in a variety of ways
change the size of note previews
type in portrait or landscape mode
email your notes from inside the app
use Simplenote Extras created by the community
build your own extras using the developer API
Optional premium features include: the ability to disable ads, automatic version backups, a custom address for creating notes by email, an RSS Feed, insider access to new features, and premium support.
Simplenote just works, and it works fast. You don't need to think about what to sync, or when. You don't need to worry about whether or not your notes are secure. All you need to do is write your notes, and let Simplenote take care of the rest.
"If you are a heavy note taker on the iPhone, you should check this out." - Wired
"I've tried a slew of iPhone notes apps, and not only is Simplenote my favorite, it might be my favorite App Store app period. It's that good." - John Gruber, Daring Fireball
"Simplenote came away as the best in class...it's hard to beat if you're looking for a clean, simple, stable, syncing notes app." - smokingapples.com
Computer Music: Make Music Now, Volume 2 1.0(Music)[iTunes]
Price: Free
From the makers of Computer Music magazine, Make Music Now is the perfect introduction to music production on your iPhone or iPod Touch! Slice and sequence the built-in samples into a finished song using the intuitive touch interface, set track levels in the Mixer and impress your friends with the results. All sounds come from the professionally produced, royalty-free sample libraries included every month on the Computer Music DVD, while the App itself has been designed to be easy to use, flexible and creatively inspiring. Enjoy!
Computer Music is the world's leading magazine for Mac and PC-based musicians. Each month CM comes packed with easy-to-follow music software tutorials, unbiased reviews of the latest products, big-name masterclasses, technical Q&As and more. Each issue also includes a Dual Layer DVD-ROM packed with exclusive software (including the famous CM Studio suite of essential applications of plug-ins), royalty-free samples and video tutorials.
Keep the Beat 1.0(Games)[iTunes]
Price: Free
SPECIAL OFFER
FREE DURING 1 WEEK
DOWNLOAD IT NOW
The music game "Keep the Beat", by iKlax Media, is very simple: shake your iPhone/iPod Touch Up and Down on each beat of a song and score.
The first song chosen for this ap is "Give Me Love" by Cerrone. This very innovative artist accepts again to offer a new experience based on his music.
HOW DOES IT WORK
Points:
Gradually, from 0 (if you are out of song's beat) to 25 points (if you are perfectly on the beat)
Be careful, if you are too bad, you lose 20 points.
During the game, some Bonus/Malus are distributed.
Bonus:
1 Perfect Shake (PS) = 25 pts.
5 PS = +100 pts.
10 PS = +1000 pts.
25 PS = +10000 pts.
40 PS = +10000 pts.
50 PS = +10000 pts for each next perfect shake.
Malus:
If you stop shaking your iPhone/iPod Touch more than 1 second OR click on "Pause", you lose points!
Shake your iPhone/iPod Touch again to continue and win points again.
OTHERS FEATURES
Share your score to know your position in the world classification.
Publish your record on Facebook.
Receive a push notification when a new world record is registered.
And now, Keep the Beat!
Dark Nebula 1.1(Games)[iTunes]
Price: $0.99 -> Free
FREE! We have decided to make Dark Nebula completely free this weekend! Get it now!
"5 out of 5. It's in a completely different league to anything else that I've personally come across on the store." - 148 Apps
"Dark Nebula is simply one of the best games the AppStore has produced." - The App Era
"All-in-all, definitely an amazing game. One of the best I've played on the device so far..." - Touch My Apps
"Dark Nebula offers a very fun, action-arcade experience that we loved every second of." - Touch Arcade
"Impressive futuristic action game with edge of the seat excitement" - Touch Reviews
"The game is drop dead gorgeous. Dark Nebula is all about the details, and each level is soaked in a thick coat of polish…" - We Play iPhone
"Dark Nebula - or Extreme Labyrinth as I like to call it - is one of the best ball rollers out there." - Touch Gen
"5 out of 5. We found ourselves as enthralled with the gameplay as with the look of the game." - Appsmile
"9/10 - Da Bomb. The game excels in all departments, graphics, controls, gameplay, sound and fun factor." - Truthbombers
The best way to sum this game up is that it's like a labyrinth game but on steroids. Just tilt the device to move your character through the levels while avoiding traps, opening doors, bouncing, sliding and not falling off.
Designed by game industry veteran, Anders Hejdenberg. Lead designer of many world class games, including Battlefield 2: Modern Combat.
Episode one is roughly an hour long with ten action-packed levels that will have you bouncing, sliding, spinning and swerving all the way to the finish line.
Put your skills to the test by completing the game with gold star results on all levels and prove that you are the true master of Dark Nebula!
Search for "Dark Nebula trailer" on Youtube to see the game in action.
a Dreidel Spin
,
Art Museum
,
Business
,
Computer Music
,
Dark Nebula
,
decoPhoto
,
DocQ
,
Education
,
Entertainment
,
Form
,
Games
,
GMAT Club
,
Healthcare & Fitness
,
Hockey Pool Fanatic
,
iPod Touch
,
Jamstar Saxophone
,
Keep the Beat
,
Klondike Battle
,
Lifestyle
,
Magic Stave
,
Match'Em Up
,
Medical
,
Music Aura
,
Numeric Paranoia
,
Photography
,
Productivity
,
Pure Yoga
,
Simplenote
,
SMS4Free
,
Social Networking
,
Sports
,
TeenTicket
,
The Pill
,
Utilities
,
World Flags
,
무료 어플
,
아이팟 터치
Trackback
Trackback Address :: https://offree.net/trackback/2980