알림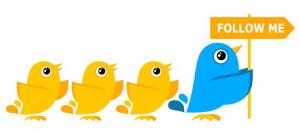 무료 어플에 대한 소식을 조금 더 빨리 알고 싶다면 "연아와 트위터를"를 읽고 팔로하기 바란다. 트위터로는 글을 통해 소개하기 힘든 100명 한정, 한시간만 무료와 같을 어플도 올리기 때문이다. 마지막으로 트위터를 통한 질문에는 거의 답하지 않는다. 트위터를 이렇게 운영하는 이유는 "트위터 운영 노하우 및 팁"이라는 글을 보면 된다. 따라서 트위터로 질문하고 답이 없다고 서운해 하지 않았으면 한다. 질문을 하고 싶다면 반드시 블로그에 관련글을 찾아 올리거나 "도아의 QNA"를 이용하기 바란다.
FREE for today only!
어제는 시제에 갔었다. 따라서 트위터를 통해 알린 것처럼 어제는 무료 어플을 올리지 못했다. 보통 시제는 11월 세째주로 되어 있다. 따라서 예년에는 대부분 내 생일인 11월 21일 전후에 시제가 있었다. 그래서 몇년째 생일을 세지 못하고 있었다. 올해도 대충 그정도 일것으로 생각했다. 그런데 11월 1일이 일요일이었던 탓에 11월 15일 세째주 일요일이었다. 다만 세째주 일요일인 것을 몰라 지난 14일 허겁지겁 선산이 있는 전라남도 곡성으로 출발했다.
당숙댁이 워낙 꼴착이고 또 인터넷이 되지 않다 보니 우엉맘의 오즈폰으로 오늘만 무료 어플을 올릴 수 없다는 트윗을 트위터에 올렸다. 시제를 마치고 집에 도착한 시간은 오후 11시가 넘은 시간이었다. 전라도에서 충주까지의 길이 좋지 않고 길이 너무 막힌 탓이었다. 어제 올리려고 어플을 정리해봤지만 피로감과 시간 때문에 불가능했다. 다만 이런 소식을 조금 더 빨리 알고 싶다면 트위터 가이드를 읽고 팔로하기 바란다. 트위터로는 글을 통해 소개하기 힘든 100명 한정, 한시간만 무료와 같을 어플도 올리기 때문이다.
오늘은 총 21개의 어플이다. 이틀치 분량이다. 시간이 오래되서 유료로 바뀐 어플이 꽤 있을 것으로 생각했다. 다행이 DrawStraws만 유료로 바뀐 상태다. 다만 오늘도 어제의 피로 때문에 조금 늦게 일어난 상태(오전 7시)라 어플의 설명까지 쓰면 오후가 지나야 무료 어플을 올릴 수 있기 때문에 오늘도 설명 없이 올리도록 하겠다.
TopTips 2.0(Lifestyle)[[iTunes][1]]
Price: $0.99 -> Free
TopTips is for the iphone and iPod Touch.
FREE for 1 month
Get great tips while on the move or at home, with TopTips you can easily find tips at a click of a button!
We have a wide range of tips from around the world split into 4 Categories, orded by the user voting system.
Money Saving
House Hold
Recycling
Health & Beauty
TopTips uses the web technology and unlike most of the apps, it grabs its data from the server which gets tips added daily. This means that the app is quick and always has fresh tips to read.
Want to save our planet or just save money ? Then download TopTips now and get all the secrets!
TopTips does not hold any responsibility of any use of the tips featured in this app.
iCarousel 1.0.1(Games)[[iTunes][2]]
Price: $0.99 -> Free
The playing field called Carousel contains several multi-layered sectors. Up to 4 blocks have been placed on each sectors layer. As soon as you hit all of them the layer is removed. Height difference between layers creates reflecting walls making game much more interesting. Hit blocks by directing colored pucks with rotating paddles.
Let bonuses pass to the center of Carousel.
Features:
30 levels
up to 4 layers for each sector
up to 32 sectors per disk
up to 4 blocks per sector
11 bonus types
from 2 to 4 paddles
5 paddle sizes
score board
left hand controls
sound
Boozle 1.0.0(Games)[[iTunes][3]]
Price: $0.99 -> Free
ONLY THIS WEEKEND YOU CAN HAVE THIS AWESOME GAME FOR FREE!
Burp! One more, just one more… The unwritten law of the party is: The better the evening, the worse the morning. Drink one more beer, mix it up with some whisky, have a bite of American pizza and swallow three hotdogs. As they say, appetite comes with eating. Keeping the balance between eating and drinking is the key in Boozle ? A Tribute To Junk Food And Alcohol.
Boozle will make you discover match3 genre all over again. We would call it hectic3, because of the pressure you have to keep matching the elements. Buying the game for the cost of one beer you ensure yourself, that everywhere you go you have this great feeling of being able to jump right into a party!
THE MOST POPULAR GAMEPLAY MECHANISM MEETS THE BEST PARTY EVER.
Match three elements of a kind to force your character to eat or drink. But remember to keep balance. It will be harder with every matched symbols, so you have to be faster and faster.
KEEP THE BALANCE MECHANISM FOR ULTRA-DYNAMIC AND FUN EXPERIENCE.
The meter behaves according to your actions. Plan them wisely and keep focus, try to get combos and use power-ups for short immunity.
CRAZY PARTY ATMOSPHERE WITH GREAT PUNK ROCK OST.
You will be most probably hum the great melody that accompanies Boozle. It is so characteristic, it will stay with you for hours. It is that good!
FACEBOOK SUPPORT: TELL YOUR FRIENDS HOW MUCH YOU CAN DRINK.
Gain medals and notify your friends about your achievements by the table. Share with them the info how much you drunk or ate. And scored, of course.
MEDIA LIBRARY FUNCTIONALITY SO YOU CAN HEAR YOUR FAVORITE TRACKS DURING THE PARTY.
How long can you delay the puke?
MORE INFO, TRAILER, AND HIGHSCORE TABLES:
http://www.boozlethegame.com/
http://apps.facebook.com/booozle/
A Graduation Maths 1.0.0.1(Education)[[iTunes][4]]
Price: $1.99 -> Free
Crazy Dayz: Short time for free!!!
Already over 200 happy users in Germany, Austria and Swiss!!!
Including:
Large Formulary
Math Tips and Tricks
Hints
Declaration of calculation rules
Normally you have to buy an app for each of it. Here you get it all and much cheaper!
This app is for all that like to do some maths every day.
The questions' level is for class 8 - 10 which is significantly higher than most of the other maths apps in the appstore.
This app helps students prepare for final exams in mathematics.
Questions are about:
Multiplication
Division
Conversion of different sizes
Percentage calculation
Exponential calculation
General knowledge
Geometry (triangle, rectangle, circle, cube, cylinder)
Practical Application
Text object
Each question and answer session consists 18 questions.
The detailed statistics show strengths / weaknesses of individual subjects and provides the appropriate school mark. (Based on Ministry of Culture)
This app also includes a big solution area to handle different math exercise and shows tipps and tricks!
Wide Maps 1.1(Navigation)[[iTunes][5]]
Price: $0.99 -> Free
For a limited time, it's free. Enjoy!
With Wide Maps, searching is easy and simple.
Features
Wide View / Landscape View
View your maps in portrait or landscape mode.
Person Pin Drop
Search anywhere else on the map by dropping the pin.
Press and hold for a second before moving it anywhere on the map.
Address by Person Pin Drop
Once it's moved, it retrieves the full address of the pin location.
Bookmark the Person Pin Location.
If you need to mark your parked car or an interesting location, bookmark it.
Email Your Location.
Share your location with family and friends by emailing your location.
Satellite / Hybrid / Standard Map View
Search Results Adjustment
Adjust your search results between 5 and 20 results.
Default is 10.
Address Lookup
Enter the address to view it in the map.
Multiple Search Views
Combine multiple search results in the map!
Web Browser
View your favorite store web site without leaving Wide Maps
Easy Zoom In & Out
Use the zoom slider to zoom in or out.
Two fingers Tap to zoom out.
Double Tap to zoom in.
New Features!
Bookmark the Person Pin Location.
If you need to mark your parked car or an interesting location, bookmark it.
Email Your Location.
Share your location with family and friends by emailing your location.
Satellite / Hybrid / Standard Map View
Search Results Adjustment
Adjust your search results between 5 and 20 results.
Default is 10.
University of Michigan Clock 1.0(Utilities)[[iTunes][6]]
Price: $0.99 -> Free
FREE for a very limited time to get Michigan back on track and to celebrate the start of college basketball season!
"If you are a Michigan fan this is a must." - drawdown
Ever wanted to show your support for the University of Michigan wherever you are? Need to show those Notre Dame, Michigan State, or Ohio State fans who's boss? Now you can with the University of Michigan Clock. Stay on time in true Wolverine style or play a spontaneous round of "The Victors."
Go Blue! wearmaize
Also from wearmaize: Pest Control, Mathemagician, High Heat, and Portal
Important note: This application is not sponsored by or otherwise affiliated with the University of Michigan or the National Collegiate Athletic Association (NCAA).
GlobeTipping: Tipping Calculator & Advisor 1.0.0(Finance)[[iTunes][7]]
Price: $0.99 -> Free
To celebrate Christmas and New Year holidays GlobeTipping is on sale! Until the end of the year of 2009 it's totally free ($0.99 lower than usual)!
Smart tipping in your travels
It's always best to tip appropriately in each and every situation with the country where tipping takes place taken into account. GlobeTipping will give you precise advice you how to tip adequately in specifically your situation in 200+ countries.
GlobeTipping features a simple and straightforward calculator that allows you to calculate the amount of tips to be given and the final amount. It is also efficient for groups of people sharing the meal.
You can add to favorites tips and converter presets you use most. GlobeMaster will can restore these preset you need - easily and anytime.
Let your travels get more interesting, safer and enjoyable … with a little help from our apps ;)
ACTCurrency ★ Universal Currency Converter 3.1(Travel)[[iTunes][8]]
Price: $0.99 -> Free
WEEKEND SALE: Get ACTCurrency for FREE while it lasts
"Your Quick and Easy Universal Currency Converter" - AppCraver.com
ACTCurrency is a universal currency converter. It is your ultimate travel companion.
ACTCurrency automatically retrieves daily exchange rates for 190+ world currencies. You may add more currencies as needed. For these you will need to manually enter exchange rates.
Instructions:
ACTCurrency always performs currency conversion both ways. It answers both questions you may ask when faced with a price in a foreign currency:
"How much is this in my home currency?"
"How does the price back home convert to the foreign currency?"
Features:
Calculates as you type
Converts both ways on the fly
Fast: minimized number of taps
Automatic exchange rate updates for 190+ currencies
Universal: add or update exchange rates as you travel
Live currency exchanges in currency list
History of past conversions
More info, FAQ & support:
http://www.houdah.com/iPhone
If you like ACTCurrency, please take the time to write a review. If not, email us at support.iphone [at] houdah.com. Your feedback shapes the future of our products!
Please do check out our other products: ACTPrinter (Virtual Paper), ACTCurrency (Currency Converter) & ACTSudoku (Unlimited Sudoku).
DrawStraws 1.0.2(Games)[[iTunes][9]]
Price: $0.99 -> Free
WOW.......Free one day
Congratulations the new version on-line.
What are you going to eat for supper?
Who would like to buy some beer?
Which option should I select for this annoying question?
Let DrawStraws, a fair & ancient game, help you make your decision.
Maybe life should be full of surprise. Who knows what's going to happen at the next second?
DrawStraws is even capable of helping you make travel routes full of surprise and excitement.
It makes you to make some innocuous choices and out of tired and boring life……
Has such a practical, beautiful and delicate DrawStraws stimulated your buying desire?
Whether to buy or not?
Let's make a decision by drawing lots.
Enjoy it ! Thank you.
FEATURES
so easy to use
options:2-12
joyful sound effects
Santa's Village 1.0.2(Education)[[iTunes][10]]
Price: $1.99 -> Free
Description:
FREE for a limited time! CHRISTMAS FUN for children of all ages!
Come and play in Santa's Village where there are plenty of fun activities for all! This Christmas themed game comes with beautifully done hand drawn graphics combined with lots of great Christmas music including 4 original dulcimer and banjo Christmas songs from Folknotes.com that were made just for this game. Each activity in the game is focused on providing educational value including letters of the alphabet, memory, concentration and learning the reindeer names.
Santa needs help separating naughty and nice children. In "Santa's List" your young ones match names that have the same first letter as the one shown. The classical guitar version of Twelve Days of Christmas was produced by Alex Beaulieu.
Ting a ling a ling, Christmas bells a ring. "Oh Christmas Tree" has bells that light up as they are played and then you have to play them in the same order. A new bell is added at the end of each round. With 10 rounds, you almost start to feel like you have musical talent by the time you win.
Oh no! The reindeer all got out and you have to help get them back in the coral. "Reindeer Match'em Up" is a matching game with the 8 splendidly drawn reindeer figures. Kids really seem to enjoy the match'em up activity and ask to play it again and again.
In Night Before Christmas you get to view the flight plan for Santa's Trip around the world. Then you will help him deliver the toys to the continents by clicking on them in the same order as shown. When you click on the right one the continent name is announced. There are 3 rounds with more continents with each round.
Snowman Math has you building a snowman by answering simple addition and subtraction questions. The snowman is made from random parts so it is not always the same snowman. You can also see a candy cane count by touching numbers in the question to help younger children.
There is a Bear Piano in the auditorium which you can play by tapping on the Christmas bears. The train in the village runs by clicking on the train station. These little things are added just for fun.
Features:
Activity matching letter shown with first letter of names.
Activity playing bells as the same order shown. 1 new bell added after each round.
Activity with matching of either 8 reindeer.
Learn the continents by help Santa deliver gifts.
Learn addition and subtraction while building a snowman.
Great background music and sound effects.
Fun and educational at the same.
A point system that gives bonuses for extra concentration.
A system that allows children of any age to enjoy and win.
Please email us at [email protected] if you have any comments or questions.
Follow us at:
www.twitter.com/ensenasoft
www.facebook.com/pages/EnsenaSoft/161970729250
www.ensenasoft.com
Thanks for buying Santa's Village! Merry Christmas!
Connectors 1.0(Games)[[iTunes][11]]
Price: $0.99 -> Free
Connectors is FREE for a limited time. Grab it now!!
Touch Arcade forum comments:
" I love 'spatial strategy' games and this one gives you a double dose. Simple and fun. Well done."
"Have to say that the concept is so good that the game is definitely a worthwhile pickup for that alone."
"I picked up the game yesterday and I must admit the game is both addictive and fun to play. I havent played on such a great matching game for a long time probably ever since the first bejeweled came out."
SlideToPlay user reviews:
Rating 4/4
"Great new concept, highly addictive, smashingly fun! A must have!!"
Apptism user comments:
Rating 5/5
"Fantastic game, my latest addiction!"
iTunes reviews:
"Hats off to the developer of connectors for making a truely addictive game. This is going to make my train journeys fly by!"
"Wow!! Smashing game, great fun to play! Very innovative concept...love it...!!"
"I love this game, very addictive. Well done the developer. Give us more."
"Great fun and time filling for my commute (and instead of working). Great game. Thanks!"
"Great concept. Simple fun gameplay. I love that there are no time limits, it makes it a relaxing thinking game rather than frantic mayhem. Well done."
Game Description:
Connectors is a unique and refreshingly different logic based puzzle game in which you fill three vertical tubes with colored blocks and then use two connectors between the tubes to match them.
A match is triggered when blocks at the end points of both connectors are of the same color.
There are NO time limits, and YOU drag and drop the blocks into the tubes (they don't fall down automatically). This makes playing the game a relaxing and fun filled experience.
The challenge comes with the different shapes and combinations of connectors in each level.
There are 18 highly interesting levels to be played in two game modes and two difficulty settings, providing hours of gameplay!
Game progress is saved automatically. Just press the home button while playing a level and come back later to continue from where you left.
Challenge Mode
Play in the challenge mode, achieve a set number of matches to clear and unlock levels.
Difficulty Settings
Play in the Normal setting to begin with and Expert setting for the real challenge.
Points Mode
Play the unlocked levels in points mode to rake up points and beat your high score. Form chains like a pro and grab exciting bonus points.
High scores and chain counts are recorded for each level, so you know exactly what to beat!
Future Updates
There are many more levels and features already planned, so watch out for the regular updates!
Please provide your valuable feedback through reviews, including any features you would like to see in the game.
Follow on twitter: http://twitter.com/rovats
Become a fan on Facebook for latest updates, promo codes and more:
http://www.facebook.com/pages/CONNECTORS/172737039721
Gameplay video: https://www.youtube.com/watch?v=Ioj4IX1lR1M
Gameplay tips:
Connectors do NOT have to be in a straight line to get a match.
Plan ahead, the next block is marked with a white border.
Christmas Fun-Bells 1.0(Music)[[iTunes][12]]
Price: $0.99 -> Free
On SALE!!! FREE for A Limited Time!
Do you and your family love music? Well make music together with Christmas FUN BELLS!
Tap the SANTA for his classic "Ho Ho Ho!"
Tap the gift box for Sleigh Bells
Tap the keys for musical bells to play along with everyone's favorite Christmas Song "JINGLE BELLS"
HAVE FUN and SHARE with FRIENDS!!!
Search "XME" to Purchase XME's "Christmas" on the app store. the "Christmas" app has the most relaxing Holiday Music to help you wind down from a hectic day
Contact [email protected] for support and suggestions
Thank you for any good reviews. Some of the best reviews will be featured at the top of this page! Again, thanks!
Tags: Piano Keyboard Holiday Fun Family Kids Love
webranker 1.0(Reference)[[iTunes][13]]
Price: $0.99 -> Free
FREE FOR A LIMITED TIME! LASTS ONLY 2 WEEKS!
HURRY UP!
Find domain rank information, right from your iphone. Get instant access to the following: 1. Google Page Rank 2. Alexa Rank 3. Alexa Traffic Details 4. Alexa Rank by country 5. Related Links 6. Contact Info 7. Site speed information 8. Whois information
MyTwinz 1.0(Games)[[iTunes][14]]
Price: $0.99 -> Free
FREE FOR 2 DAYS ONLY!!!
Help Tessa find and match her friends in this super fun memory game!
There are so many of your favorite friends to find. There's Blake and Tia and Brooke. Help find their cute dogs and boyfriends, too!
You'll have lots of girly fun trying to beat the clock in this fun game of concentration!
Check out all of the My Girlz apps: My Make, My Nails, My Hair & My Fashion!
Pele Ukulele 1.0(Games)[[iTunes][15]]
Price: $0.99 -> Free
UPDATE!
IN CELEBRATION OF WATER ON THE MOON,
we are pleased to offer you Pele Ukulele entirely FREE
for an extremely limited time only. We are off for a swim in the crater. The rumor is that LunaFish is divine.
The classic arcade finally hits the iPhone/iPod Touch.
Dive back in time to play this favorite from a bygone era. Assume the role of our fearless hero as he desperately attempts to gain the favor of Pele, the Hawaiian goddess of the Volcano. Navigate molten lava pits to collect enough ukuleles for a serenade of a lifetime.*
Scalding hot from Prefabgirl Research Labs (PRL) arrives a title mercilessly obliterating all competition. Utilizing revolutionary Directional Accumulated Refraction Technology (DART), the product recreates an undying epitome of a gameplay, complete with dynamic shadows generated by Controlled Lack of Light (CLL) systems and 8-bit sound waves meticulously sampled at 64-bit frequencies. Experience the latest in iPod immersive gaming!
Critics are raving:
"Hands down the best LCD simulator on iPod!" - an iPod enthusiast
"Who knew that iPhone could feel so retro? I didn't." - also an iPod enthusiast
"I used to have a game like that." - 'OD Centrum' store clerk
"P.e.l.e.U.k.u.l.e.l.e. kicks serious B.U.T.T.!" - PlideToSlay
"Definitely buy this game!" - prefabgirl.com
Pronunciation guide:
Pele - |?p??le?|
ukulele - |o??k??l?l?|
prefabgirl.com - |pr??fab?g?rl dat kam|
Just Letters 1.0(Games)[[iTunes][16]]
Price: $0.99 -> Free
FREE FOR A LIMITED TIME!
Just Letters: Fridge Magnets with a twist! Play live and in real-time with other users around the world.
You all know those fridge magnets that allow you spell out words from individual letters, right? You can now do the same on your iPhone or iPod Touch, but with a catch: other players are competing with you on the same fridge, stealing your letters and messing up words. Things get hectic as everyone tries to grab the same letters.
Just Letters is a real-time multi-user game that will keep you engaged for a long time. We dare you to play it just once!
Note: persistent internet connection required (you're playing live with others after all). Best enjoyed over 3G or Wi-Fi. The application will automatically connect you to the next available fridge - and there may be dozens depending on how busy it gets.
Follow us on Twitter: @muchosmedia
HOT AIR 1.0(Entertainment)[[iTunes][17]]
Price: $0.99 -> Free
FREE FOR A LIMITED TIME ONLY
GET IT WHILE IT'S "HOT"!!!
Up, Up & Away! Come fly away with us. There's no limit to the new heights you can reach! Gravity bye, bye, good riddance! Feel weightless as you float through the air, but make sure you stay free and clear of any sharp falling objects. You are in their line-of-fire, so move before being you get popped. Be wary, as you climb higher, they will only attempt to thwart your journey more and more, to make you come crashing down.
When an aircraft drops a "BOOST", make sure you position yourself to pick it up. It will propel you upward, force-field protected, at supersonic speeds. But speed is not the only help you'll get, sometimes size does matter. So when an aircraft drops the "SHRINK" make sure to stow it away, and become more nimble by making yourself smaller.
Can you go higher than your friends, or are you just full of Hot Air. If you think you're up for the bout, climb aboard and publicly impress them by posting your highest altitude on Facebook or Twitter.
Take yourself to the top!!!
12.21.2012 1.0(Entertainment)[[iTunes][18]]
Price: $0.99 -> Free
FREE FOR A LIMITED TIME!! (regularly $0.99)
What do you think will happen on December 21, 2012? Get the app and share your thoughts with the world today!
Many cultures and civilizations around the world have predicted December 21, 2012 (or dates very near it), as the end of time. More amazingly, these predictions were made before they came into contact with one another! Is this really the end of days? What did the ancient Mayans know that we do not?
Many people today believe that modern science is what allowed us to predict the events of this date. We know that a galactic alignment will occur on December 21, 2012. This date will also mark the occurrence of the Winter Solstice in the Northern Hemisphere and the Summer Solstice in the Southern Hemisphere occurring at 11:11 a.m. Coordinated Universal Time (UTC). Believe it or not, the ancient Mayans discovered these events long ago! Their knowledge of these events is why the Mayan Long Count calendar cycles on December 21, 2012.
What do you believe? What do you think will happen when the timer runs out? Will the world come to an end? Will something else happen? Will nothing happen? Get the app, join the countdown and share your thoughts today!
FEATURES:
12.21.2012 displays a countdown timer letting you know exactly how much time remains until December 21, 2012, down to the second. What happens to our reality when the timer runs out? That's anyone's guess!
12.21.2012 also features an interactive online message wall allowing anyone to write anything they want about 2012 without restriction for free!! Users don't even have to sign up for an account and are allowed to post anonymously. The wall's contents will be preserved and kept online for as long as possible. And, all of it is accessible from your iPhone, iPod touch and the Web.
Soccer Links & Database 2.0.1(Sports)[[iTunes][19]]
Price: $0.99 -> Free
LIMITЕD TIME FREE!!!
Application for football fans. First section contains links to the best soccer-oriented websites (mobile version), Organisations, National Federations and Top league clubs in such countries as England, Spain, Italy, Germany, France and Russia. All links lead to the sites bypassing start page. If the site has English version, the reference is given to it.
The database contains winners of the biggest football tournaments: World Cup, European Championships, Olympic Games, Confederations Cup, Eurocups, national championships in England, Spain, Italy, Germany, France and Russia and much more. There is consolidated list of winners for each tournament and the World Cup and European Championship top scorers list as well. Sections Eurocups and National championships include the calendars for the season 2009/2010.
Animal Smarts 1.1(Entertainment)[[iTunes][20]]
Price: $0.99 -> Free
FREE FOR A LIMITED TIME!
★★★★★ "Highly addictive. I spent half an hour proving that I was smarter than a donkey." - KCapps
★★★★★ "The audio is wonderfully engaging. I was laughing before it even started." - Jordy37
★★★★★ "Pass it on to friends. When they fail miserably you can laugh in their face!" - Chisty S.
Are you smarter than a donkey?
Stump your parents, family, friends and coworkers! Laugh at everyone when they get stumped. These are not your average animals.
If you like the Moron Test you are sure to love Animal Smarts.
These animals are flexing their brains to prove that they are smarter than you.
icarma 1.0(Navigation)[[iTunes][21]]
Price: $0.99 -> Free
Compatible with an iPod touch or iPhone... NO INTERNET ACCESS REQUIRED.
FREE for a limited time
The acceleration and lateral g-forces of your car are displayed in real-time.
The real time display of your cars g-force distribution is a HUD of your 4-tires, and the force distribution amongst them.
Questions you can ask after using icarma: - do I take turns too hard? - do I accelerate/decelerate frequently? - can I balance the force ... of gravity, and bring peace to the.. freeways?
Please remember to always drive responsibly.
I am looking for your feedback and input about this app. Please feel free to contact me personally at [email protected].
12.21.2012
,
A Graduation Maths
,
ACTCurrency
,
Animal Smarts
,
Boozle
,
Christmas Fun-Bells
,
Connectors
,
DrawStraws
,
Education
,
Entertainment
,
Finance
,
Games
,
GlobeTipping
,
HOT AIR
,
icarma
,
iCarousel
,
iPod Touch
,
Just Letters
,
Lifestyle
,
Links & Database
,
Music
,
MyTwinz
,
Navigation
,
Pele Ukulele
,
Reference
,
Santa's Village
,
Soccer
,
Sports
,
Tipping Calculator & Advisor
,
TopTip
,
Travel
,
Universal Currency Converter
,
University of Michigan Clock
,
Utilities
,
webranker
,
Wide Maps
,
무료 어플
,
아이팟 터치
Trackback
Trackback Address :: https://offree.net/trackback/2887