알림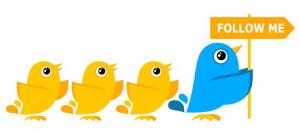 무료 어플에 대한 소식을 조금 더 빨리 알고 싶다면 "연아와 트위터를"를 읽고 팔로하기 바란다. 트위터로는 글을 통해 소개하기 힘든 100명 한정, 한시간만 무료와 같을 어플도 올리기 때문이다. 마지막으로 트위터를 통한 질문에는 거의 답하지 않는다. 트위터를 이렇게 운영하는 이유는 "트위터 운영 노하우 및 팁"이라는 글을 보면 된다. 따라서 트위터로 질문하고 답이 없다고 서운해 하지 않았으면 한다. 질문을 하고 싶다면 반드시 블로그에 관련글을 찾아 올리거나 "도아의 QNA"를 이용하기 바란다.
FREE for today only!
아이폰 무료 어플 FAQ
오늘은 총 25개의 어플을 소개하겠다. 먼저 Stone Wars는 평상시 2불, 다른 어플 출시 기념으로 제한된 시간 동안 무료로 제공되는 게임 어플이다. 석기시대로 가서 돌을 던지고 판을 깨는 간단한 게임이다. RedLaser는 바코드를 이용, 최저가를 검색할 수 있는 어플이다. 당연한 이야기지만 국내 상품은 검색되지 않는다. Dawn of the Dead는 평상시 3불에 판매되는 게임으로 오픈페인트와의 협약으로 오늘만 무료로 제공되는 게임이다.
Chinese Acrostic Poem은 평상시 2불에 판매되는 어플로 중국 전통시를 볼 수 있는 어플이다. BPMetro는 수도권 전철의 최단역을 검색할 수 있는 어플이다. AdBlock Web Browser는 이름처럼 광고를 차단할 수 있는 웹 브라우저이다. 평상시 1불, 제한된 시간 동안 무료로 제공된다. iFootball Deluxe는 평상시 9불, 제한된 시간 동안 무료로 제공되는 게임 어플이다. 다만 9불의 가치가 있는지는 의문이다.
또 무료 어플에 대한 소식을 조금 더 빨리 알고 싶다면 트위터 가이드를 읽고 팔로하기 바란다. 트위터로는 글을 통해 소개하기 힘든 100명 한정, 한시간만 무료와 같을 어플도 올리기 때문이다. 마지막으로 트위터를 통한 질문에는 거의 답하지 않는다. 트위터를 이렇게 운영하는 이유는 트위터 운영 노하우 및 팁라는 글을 보면 된다. 따라서 트위터로 질문하고 답이 없다고 서운해 하지 않았으면 한다. 질문을 하고 싶다면 반드시 블로그에 관련글을 찾아 올리거나 도아의 QNA를 이용하기 바란다.
ROBOrun 1.1(Games)[iTunes]
Price: $.99 -> Free, Version: 1.1
Free for a short period of time...
Updated Graphics and sound...
The Robots have turned rogue and are randomly escaping from the factory. However you can turn on the Electromagnets to stop them in their tracks.
A game to test your reactions. See how quickly can you stop the robots from escaping.
Be warned, switching on the Electromagnet before the Robots make a dash is a penalty and so is if you let one escape.
Enjoy the pleasant graphics and simple game play. See if you can out beat your own reaction time. Addictive....
Warning: Speeds higher than 2 are really challenging... give it a electromagnetic go.
TextCam 1.0(Social Networking)[iTunes]
Price: $.99 -> Free, Version: 1.0
++ Free til Sat 26 June ++
You have discovered TEXTCAM!!
Now you can add witty comments to your photos, as you take them!
Step 1. Take a photo/Choose an existing one.
Step 2. Add some text.
Step 3. Share it!
Ever looked back at your photos and thought...
''Where on Earth was that?!!''
''What was actually going on?!!''
''Who the hell is that I am with?!!''
Now you can add another dimension to your precious moments, simply add a caption and the photo will tell a story!
Choose a style for your caption to suite your photo. You can even add text to existing photos on your iPhone, it's so easy!
One click and you can email your TEXTCAM pic to your friends. Are you on Facebook? Twitter? Think of the possibilities!
BrainBox 1.0(Games)[iTunes]
Price: $.99 -> Free, Version: 1.0
Free for a limited time! Download now!
Bite-size puzzles! Perfect snacks for your brain any time of the day. Choose from six treats in the BrainBox:
Fastmath - go for speed on basic math problems
Fifteen - slide or tap 1 to 15 into order
Sudoku - chose from 1000 sudoku puzzles of varying difficulty levels
Sequence - view a set of numbers or letters and recall their location
Wordsort - see how fast you can alphabetize words
Wordbuilder - build words from a set of letters
Games are quick and fun, and become progressively more challenging as you play so you don't get bored. Use the Stats icon to view your accumulated daily points.
Connect with Facebook and challenge friends or family to try the games and post scores.
Fastmath, Fifteen, and Sudoku can be used in landscape mode.
Games by appbird.com.
Stone Wars 1.1(Games)[iTunes]
Price: $1.99 -> Free, Version: 1.1
TO CELEBRATE THE RELEASE OF SUPER LASER: THE ALIEN FIGHTER, STONE WARS IS FREE FOR A LIMITED TIME! BE QUICK, GET IT NOW AND SPREAD THE WORD!
Long long time ago in the Stone Age, the only way to survive is to fight with other tribes for the limited land and resources. You have to master your weapons and win the epic battles to secure your leadership among the tribes!
Stone Wars is a turned-based strategy game with a twist. It offers a unique gaming experience that combines strategy, platform elements and puzzle solving all-in-one.
Features:
Many different game modes to suit everyone.
Arcade mode: turn-based missions with challenging objectives.
vs Mode (Internet): play with people over the Internet.
vs Mode (WIFI/Bluetooth): play with your friend over WIFI network or Bluetooth.
vs Mode (1P vs CPU): have fun with an computer controlled team.
vs Mode (1P vs 2P): play with your friends on the same device.
Training mode: physics puzzles with 5 different weapons. Each weapon has its set of puzzle levels.
Realistic physics (powered by Box2D).
3D pre-rendered fluid character animations.
Beautiful original soundtracks.
Stone Wars is Plus+ Enabled!
Collect + Points, level up
Compare scores with Friends
Share stats, awards, and game info
Please also check out other games from us:
ChocChocPop
iFighter
Super Laser Lite
way• 2.0(Travel)[iTunes]
Price: $.99 -> Free, Version: 2.0
-------- Now runs in background on iOS 4 --------
With way•, you can automatically send: - your actual position, so you can be reached by your friends - calm down your family to be at destination - inform that that you are coming home or to the office.
Do you want to inform your family that you've reached your position?
Do you want to tell your friends in which pub, restaurant or address you are?
Are you lost on little streets and call someone to help you?
Do you want to inform of your arrive?
Simple and intuitive, way• is you best parter during everyday trips.
Add a few waypoints by putting a pin on the map (or by taping in the address) and way• will automatically keep your friends up to date about your progress with a push notification.
Just remember to have some friends in your list by trading contacts with bluetooth from inside the application and enable the destination to watch for in the waypoints menu and way• will take care of the rest for you.
way• is smart: you can close and reopen the application keeping the last status. This way you can open way• to send notifications even at destination, without needs to keep it always alive.
And now with iOS 4 if you have and iPhone 4, iPhone 3GS or third generation iPod touch you can even close way• and it will run on background.
If the default settings don't suit you, then choose a different radius, a more accurate GPS signal precision and, of course, the name of your device as will be seen by your friends. You can also set the defaul region to show on the map at application start.
Attention:
Push notifications can be sent only with an active internet connection and exclusively between devices with Locifier already installed.
Contacts sharing with bluetooth is not available on iPhone 2G and first generation iPod touch due to hardware limitations.
way• uses A-GPS signal on iPhone and WiFi triangulations on iPod touch to get the most accurate position: walls and large obstacles between the device and the horizon may compromise the accuracy.
Continued use of GPS running in the background can dramatically decrease battery life.
iCanSee 1.1.3(Utilities)[iTunes]
Price: $.99 -> Free, Version: 1.1.3
✭✭✭ Apple iPhone Commercial Sale 50% Off ✭✭✭
✭✭✭ #1 Utility in UK / #1 Utility in France ✭✭✭
Ever forgotten your reading glasses when trying to read a menu? You're most likely to forget your glasses... but never your iPhone.
Welcome to the world of iCanSee.
iCanSee, the first iPhone application in the iTunes App Store that brings a much-needed tool to the device, the magnifying glass. By magnifying the images around you, iCanSee helps improve your ability to see in difficult situations, including low light.
The application is a snap to use. Simply launch the iCanSee application and hold your iPhone towards the image you want to magnify, select your magnifying range and Voilà.
The on-screen magnification controls enable you easily adjust the size of the image being viewed, you even have the option of full screen mode or standard glass mode.
New option ... Coming soon!
Espada Entertainment, has turned the iPhone into a high-tech magnifying device capable of getting you out of embarrassing situations.
iCanSee...it simply lets you see.
Features:
⚲Transforms your iPhone into a magnifying glass capable of up to 4x magnification
⚲Full Auto Focus
⚲Less expensive, less bulky than a real magnifying glass
⚲Use discreetly at restaurants to view menus even in low light situations
⚲Reading small text in books and contracts
⚲Forensics and science
⚲Even viewing insects...
iCanSee provides Auto Focus magnification on iPhone 3GS. (i.e. Coins, Insects, Stamps)
Note: iCanSee provides magnification on but does not offer Auto Focus on iPhone 3G due to hardware limitations
Requires iPhone OS 3.1 or later
hexter 1(Games)[iTunes]
Price: $.99 -> Free, Version: 1
Test your memory, reflexes and endurance by herding hex pieces around the growing hexter.
Rotate hexter, by tilt or touch, to reveal hidden pieces to create truly monumental high scoring chains.
CAPTIVATING GAMEPLAY
Experience totally unique gameplay as you test your reflexes and memory with realistic fluid-like physics.
QUICK-PLAY
Fast load times and game-resume means you can get back to playing, as soon as possible
IMMERSIVE AUDIO
Listen to your iTunes or let yourself be engrossed by an original score, while hex pieces smash into objects.
INTUITIVE CONTROLS
Tilt the iPhone / iPod to rotate hexter to catch and link the desired pieces
How to play:
Tilt to rotate hexter in either direction (or use touch controls)
Move, drag or throw pieces with 1 or 2 fingers
Score points by eliminating matching hex pieces in a triangular formation
Boost points by linking extended chains of matching pieces
Keep your hexter away from the edges!
View gameplay video:
https://www.youtube.com/watch?v=KrF_UsmE8d0
RedLaser 2.7.0(Utilities)[iTunes]
Price: $.99 -> Free, Version: 2.7.0
RedLaser ―― Impossibly accurate barcode scanning.
► FEATURED IN AN IPHONE TV AD! ► Now free to download!
✓ Shop smarter. RedLaser searches for low online and local (NEW) prices from hundreds of thousands of retailers. Now features TheFind Product Search as well as Google Product Search in US, UK!
✓ Scan faster. Even without autofocus! RedLaser uses state-of-the-art barcode recognition that can read virtually any product barcode. Works great on the first-gen, 3G, and 3GS!
● Features ●
✓ Scans UPC, EAN, UPC-E and EAN-8 (NEW) barcodes!
✓ (US, UK) Searches for prices with TheFind Product Search as well as Google Product Search
✓ Local search powered by TheFind
✓ Email a list of products
✓ Send barcodes as email attachment ― Great for inventory!
✓ Search ANY website using a custom URL (How-To at redlaser.com/apps)
✓ Automatic search localization for USD, EUR, and GBP
✓ Local search now locates books in nearby libraries
● Coverage ●
"Any iPhone users shopping this weekend should be armed with RedLaser." ― USA Today
"Occipital Brings Seamless Barcode Scanning To The iPhone With RedLaser" ― TechCrunch
"Best Shopping Tool" ― Macworld, 2009 App Gems
"It's great for comparison shopping, reading product reviews, or simply making note of a specific product for later" ― Martha Stewart Living
● Testimonials ●
"Love the app - really amazing. I live in the UK and just went round my house scanning as many barcodes as I could find." ― Jim
"Dude, this is an absolutely amazing app. It's totally addictive... other barcode readers are nothing compared to this!" ― Chris
"Just wanted to congratulate you on this app. Its quite genius! It works on the oddest of products." ― Justin
"The red laser app is seriously amazing! It has made buying items for my new house a pleasure rather than a chore!" - James
● Tips ●
► Did you know RedLaser has settings you can configure? Just tap 'Settings' from your iPhone home screen and look for RedLaser.
► ATTRIBUTION: RedLaser uses two separate algorithms for recognizing barcodes. One is part of the ZXing Project: http://bit.ly/zxproj which is licensed under the Apache 2.0 License. Full: http://bit.ly/a2license
WC2010Camera 1.0(Photography)[iTunes]
Price: $.99 -> Free, Version: 1.0
00% OFF THE ORIGINAL PRICE! SPECIAL LIMITED TIME SALE!!
Oh Oh Oh Oh Oh...... Waving your flag~~~~ COME ON!
This app is in "new&noteworthy" and "what's hot!!!"
so cool~~~~
Note:Required iphone OS 3.1 or later!
❤you can beat a drum or cheer to support your team on your iPhone,also you can catcall to some team that you don't like,so WC2010Camera can make you become a crazy football fans.
❤when you think referee that unfair ,you can show yellow card or red card to everyone on your iphone,so WC2010Camera can make you become a most wise referee.
❤When you want to shoot the wonderful moment of WC2010,When you want to celebrate the victory with friends,when you want to shoot high-quality photos without need to set complex camera parameters,you need WC2010Camera.
▁▂▃WC2010Camera is a feature-rich camera software▃▂▁
★Tools:
red card, yellow card ,whistle ,rattle,cheer,light,etc.
★Photo effects:
when you are browsing the picture, you can adjust RGB color of the photo and real-time preview,All photo effects can realized.
★Highest quality Zoom:
with 5x digital zoom,by just simply moving the slider.
★Timer:
3,5,10 seconds delay for self-taking pictures,shooting photos with a voice reminder.
★Continuous shooting:
2,3,5 photos continuous shooting ,help you capture any moments.
★Guides:
guides assisted shooting help you capture better pictures.
★Sound capture:
When you say "cheer" or make voice to your iphone, it will take the photo, this feature would be very helpful to you.
★AntiShake:
helps eliminate those blurry photos.
★Exposure:
Smart to increase the brightness of picture,you must need it when you shoot in backlight .
★White Balance:
Smart set white-balance of photos to make your photos more brilliant.
★Settings:
Select multiple resolution(480360,800600,1600*1200) and provide the necessary Humanized help.
Air Race 2D 1.0(Games)[iTunes]
Price: $.99 -> Free, Version: 1.0
Air Race 2D - this game is made for reasons known more for the Spectrum, the game - Copter. You have to fly a plane, by touching the screen, dodging and overtake competitors in the race. The task ahead of everybody, not confronted, and fly as long as possible.
Photo Spot: Global Challenge 1.1.1(Games)[iTunes]
Price: $.99 -> Free, Version: 1.1.1
★★ Featured by Apple in App Store Staff Favorites ★★
★★ Featured in MacWorld iPhone Game Roundup ★★
Photo Spot: Global Challenge takes the classic touch screen "spot the difference" game to your iPhone and iPod Touch!
Try Before you Buy: Download Photo Spot Lite for FREE!
"you won't be able to stop playing!" - iPod Touch Fans (Rated: 9.7/10)
"real addictive and will keep you hooked to your iPhone for hours" - iPhone Footprint (Rated: 4/5)
"puts that fun right in the palm of your hands" - AppCraver (Rated: 7/10)
Top 5 Family Game in U.S. App Store
Top 11 Family Game in United Kingdom App Store
Top 7 Game in Netherland App Store on Feb 9.
Top 3 Game in Singapore and Hong Kong App Store
Top 4 Game in Thailand App Store
Top 16 Game in Malaysia App Store
Can you identify all 4 differences in the photos before the countdown timer runs out? With just three hints to help you survive the countdown, challenge yourself to earn a position in the global high score chart.
FEATURES:
• Over 127+ sets of images from various types of categories
• Global high score chart
• Challenging 'beat-the-clock' format
• Interesting sound effect
• Fun graphics
• Classic touch screen game play
• Play songs from your iPod while running Photo Spot
• Game progress saved from time to time
Highly recommended for fans of hidden object games such as: Photo Hunt, ESPN Cameraman Deluxe, PHOTO PLAY: Find It!, Photo Eye-Q, Everest: Hidden Expedition, Yard Sale Hidden Treasures: Sunnyville, Little Shop of Treasures, Photo Inspector & Touch to Find.
Published and distributed by Nexx Studio.
Official Website: http://www.nexxstudio.com
Find us on Facebook: http://www.facebook.com/photospot
Follow us on Twitter: http://twitter.com/nexxstudio
**** SUPPORT ****
Please contact us through the support link below if you needed help or to share us your ideas for the game!
Dawn of the Dead 1.3(Games)[iTunes]
Price: $2.99 -> Free, Version: 1.3
In collaboration with OpenFeint's Free Game of the Day, Dawn of the Dead is Free for TODAY only. Remember to download OpenFeint's Game Spotlight App to get the Free Game of the Day every day!
A terrifying zombie plague of unknown origin has broken out in your town. You've escaped your zombie-infested suburb and arrived at the entrance of the Crossroads Mall. Now you must fight to reach other survivors and get out alive...
Based on the smash hit movie from Universal Studios, Dawn of the Dead takes you inside and around the Crossroads Mall for the first time in a series of intense and terrifying levels as you fight to survive an onslaught of bloodthirsty zombies.
Game Features:
Play as one of three characters, each with different attributes; the nurse, the police officer or the salesman
Unlock new, more powerful weapons as you make your way through the mall
Survive by any means necessary: find and use a variety of guns or get up close and personal with a baseball bat, golf club, axe and more
Stunning visuals created from fully rendered 3D models create an unmatched sense of realism and immersion
Two ways to play: Play through Story mode to unlock Survival mode and test your limits against endless waves of undead enemies
Multiple levels of difficulty offer a challenge for any level iPhone gamer
5 levels that take you from the parking lot to the terrifying underbelly of the legendary Crossroads Mall.
Chinese Acrostic Poem 1.3(Entertainment)[iTunes]
Price: $1.99 -> Free, Version: 1.3
Thanks to your votes on www.freeAppCalendar.com, Chinese Acrostic Poem is the Featured FREE App of the Day for June 20, 2010!
Do you want a blessing poem for your friends in Chinese traditional festivals?
Do you want a romantic acrostic poem for your love on Valentine's Day?
Do you want a Chinese name?
This magic application can help you achieve all the above mentioned.
No matter where you come from, what language you speak, each poem generated by the application takes the name you enter as the theme.
Enjoy yourself and don't forget to share it with your family and friends!
BPMetro 2.0(Travel)[iTunes]
Price: $.99 -> Free, Version: 2.0
BPMetro is a train line search application for the subway system in Korea.
This application
provides the quickest route to your destination along with total travel time and fare.
contains data for Seoul, Daejeon, Daegu, Busan and Gwangju.
finds the nearest station (available for the iPhone3GS only).
is available in English, Korean and Japanese.
AdBlock Web Browser - SPEED and PRIVACY! 1.0.2(Productivity)[iTunes]
Price: $.99 -> Free, Version: 1.0.2
Free for a limited time! Download now!
Tired of slow page loading on your mobile device due to unwanted images, ads, and scripts? AdBlock Web Browser automatically blocks downloading of unwanted resources from 2500+ known web activity tracking and advertising domains, increasing speed of your browser, reducing network usage, and improving your privacy.
Feature Highlights:
AUTO BLOCKING OF ADS AND TRACKING
Automatically block 2500+ known domains serving ads and web analytics tracking resources

FULL PRIVACY, NO-HISTORY BROWSING
Disable browser history and all activity is only in memory

FULL SCREEN, PORTRAIT AND LANDSCAPE VIEWS
Maximize your screen size usage in horizontal or vertical orientation

BLOCKS IFRAMES, JAVASCRIPT, STYLES, IMAGES, VIDEOS, COOKIES
Selectively block various key HTML elements to achieve desired page layout and privacy preferences

SMART BROWSER HISTORY SEARCH
Easily search through your browsing history and bookmarks

GOOGLE AUTO-SUGGEST
Google search built right into toolbar with autosuggest support

SHARING OF LINKS VIA EMAIL and FACEBOOK
Easily send found links to your friends and family
Thank you for your interest! We hope you'll find this app useful.
Appbird Team
FitGraph 1.1.3(Healthcare & Fitness)[iTunes]
Price: $.99 -> Free, Version: 1.1.3
Languages supported: Český, Deutsch, English, Español, Français, Italiana, Português
One simple screen! No videos, no subscription web site tie-in, no tedious log entry of detailed information. Just a few seconds each day, for meaningful feedback on your fitness plan progress.
Rate your adherence to your program, from one to four stars, or track your program's daily activities with a simple checklist, and your fitness is reflected in the black area of the asymptotically declining graph.
FitGraph depicts the past one hundred days, with each day weighted less-and-less as it retreats into the past. Anything you did more than a hundred days ago is virtually irrelevant.
Daily use of FitGraph trains you to understand the precise relationship between the state of your body and the fitness activities of your past.
Watch the VIDEO at rgblatte.com for a complete description.
Flick Kick Rugby 1.2(Games)[iTunes]
Price: $.99 -> Free, Version: 1.2
Free for one day only - DO NOT MISS OUT!!
See for yourself why PikPok Flick Kick games are consistently in the top 10
In collaboration with OpenFeint's Free Game of the Day, Flick Kick Rugby is Free for TODAY only. Remember to download OpenFeint's Game Spotlight App to get the Free Game of the Day every day!
Will you score the game winning kick?
Flick Kick Rugby brings intuitive, quick to play, on the go fun.
Play for a few minutes or several hours...
1 Paid App in Ireland
1 Paid App in New Zealand
2 Paid App in the UK
Instead of us raving on about how great our own game is, here's what those people that voted with their wallet thought:
"An amazing game. Really addictive - get it!"
"Supremely addictive, amongst the most addictive apps I've ever had the pleasure of using"
"I can't stop playing this game... Up there with Doodle Jump and Flight Control in terms of addictiveness. Buy it"
The intense pressure, excitement and skill of Rugby conversion kicking is a moment away.
Challenge yourself to see if you have what it takes to be the hero on the day and win the match for your team.
Flick Kick™ Rugby features:
Intuitive Flick Kicking: Control the angle and curve of your kick with the flick of your finger.
Realistic Rugby Pitch: 360 degree wind with shifting severity. Anything from a light breeze to gale force winds must be taken into account if you want to score a conversion.
Multiple Game Modes:

Sudden Death: The classic test of skill. No time limit, just keep making kicks to add multipliers to your score.
Arcade Mode: 5 kicks taken from five different positions. Score as many points as you can. The 5th kick at each position will award you bonus points if you make it. Each successful goal will earn you points, but keep your eyes on wind strength and direction. Total is out of 25 possible kicks.
Time Attack: Quick Fire Flick Kicking! Make as many kicks as possible within the time limit - Don't buckle under the pressure
Practice Mode: Perfect your technique and learn how to become a kicking master

Online Leaderboards and Achievements with OpenFeint support: Show your friends that you're the best kicker around.
iPod Library Access: Play your favourite music during the game
Stunning 3D graphics!
Rugby Fans - see if you have what it takes and step up to the ultimate conversion challenge!
If you like Flick Kick™ Rugby, be sure to check out PikPok's latest release: Flick Kick™ Football! Golden Era football the way it's meant to be played!
www.pikpokgames.com/football
For competitions, prizes, and updates follow us on Twitter!
www.twitter.com/pikpokgames
Jump Above 1.0(Games)[iTunes]
Price: $.99 -> Free, Version: 1.0
100% OFF PRICE FOR TODAY ONLY Openfeint score board and achievements. Take fruits and coins to run and jump faster. Avoid bombs which will decrease your running and jumping speed. 5 bomb blast will over your game. Jump and touch rocket for power jump. Explore as higher as you can and enjoy exploring dark night sky and planets.
Download it now and enjoy best jumping game. Take it now since introductory offer running for limited time.
SmackDat 1.0(Entertainment)[iTunes]
Price: $1.99 -> Free, Version: 1.0
Have you ever wanted to make love to your iPhone? Why not? Buy SmackDat today and get started! You're iPhone will thank you!
Download this app and show your friends just what you can do to your iPhone! It may surprise you.
Adrenaline 2.00(Games)[iTunes]
Price: $.99 -> Free, Version: 2.00
FREE FOR 48 HOURS ONLY!!!
USE YOUR LAST CHANCE TO GET THIS HIGHLY ADDICTIVE GAME COLLECTION FOR FREE!!!
MORE GAMES ARE ON THE WAY ALREADY!!! WE ARE GOING TO ADD NEW FUN GAMES TO THE COLLECTION FOR FREE WITH EVERY SINGLE UPDATE!!!
Adrenaline is an incredible collection of fast-paced mini games designed exclusively for iPhone / iPod Touch.
"This is an amazing time taker! Loads of fun if u play with friends."
"The game is so cool! And it really wakes you up. I LOVE IT"
"GREAT GAME always helps passing time, very addicting!!"
"Soooooooo much fun!!! Totally addicting!!!"
"It's fun and addictive. Very competitive with your friends. Great App."
Wine Ph.D. 1.2(Lifestyle)[iTunes]
Price: $1.99 -> Free, Version: 1.2
Wine PhD provides wine enthusiasts and novices alike with the information they need to make an intelligent wine selection.
Search thousands of wines from your favorite places like Napa, Sonoma, Oregon, Washington, Italy, France, and Australia to name a few.
View Wine PhD ratings as well as ratings from professional publications
Wine Finder-
Wine PhD's search feature renders information pulled from a catalog of thousands of wines with clarity and consistency. Users can search the wine PhD database by wine name, producer, varietal, region, food pairings, tasting tags, or rating. The user will then see ratings, winemaker notes, relevant articles, additional vintages, and tag driven pairing recommendations. This is beneficial for the casual drinker or the wine snob.
My Wines
Wine PhD gets personal with My Wines, and individualized subset of the wine finder. When just the right wine is selected, my wines allocates space for the user to document the entire experience. Users can photograph the label, record their own rating. Users are also able to make specific tasting notes (e.g. "Cedar, rhubarb, and currant laced with fine tannins") and compare wines across the entire applications.
Feature Articles-
Wine PhD keeps users up to date on what's going on in the wine world with articles on health benefits of wine, drinking trends, hot winemakers, popular regions, best values and must know secrets for your next wine tasting trip.
Wine Words-
Look up definitions of commonly used words in the wine world.
Pocket Fish 3.1(Entertainment)[iTunes]
Price: $.99 -> Free, Version: 3.1
FREE FOR A LIMITED TIME!!!
iTunes Staff Favorite! "Hottest App" - iPhoneAppsPlus.com! "Pocket Fish is a brilliantly simple fish app." - MACGAMER.COM
Interact and swim with amazing fish that do barrel rolls, play air guitar & more!
NEW APP UDPATES
10 New Pets: Collect new pets including sea turtles, sharks, swordfish, and piranhas!
"Free Swim" Mode: Use the accelerometer to steer your pet around underwater.
Pearl Shop: Collect pearls to buy new pets and abilities.
Special scene: Halloween is back with a spooky new music theme.
Pocket Fish comes with amazing fish that are ready to be your friend including clownfish, betta, goldfish, and lion fish. The fish have cartoon-like features that allow them to show emotion, and interact with you.
Play with your pet in Pet Mode where you can make them dance, act like a ninja, or tons of other fun animations. Play with your fish by touching the screen and dragging your finger around.
Swim around with your pets in "Free Swim" Mode. Use the accelerometer to steer your pet around and collect pearls that you use to buy new pets and more!
We are supporting Pocket Fish with new content including animations, environments, and new fish.
iFootball Deluxe 1.0(Games)[iTunes]
Price: $8.99 -> Free, Version: 1.0
ON SALE FOR A LIMITED TIME!
Part of the Jirbo Social Gaming Network, with 20MM+ downloads world wide!
Sports gaming has never been so fun than on the iPhone and iPod Touch!
✓ Use your finger to flick the football!
✓ All new improved gameplay and graphics!
✓ The sequel to the mega-hit Paper Football, Jirbo Football has a realistic stadium, football and field!
✓ The game strategy now includes 4 timed quarters just like in the NFL!
✓ Play in one player mode against the iPhone or two player mode against a friend!
✓ Compete against the whole world on the highscores list!
Part of the Jirbo Social Gaming Network, with 20MM+ downloads world wide!
Photo Mess 1.0.1(Photography)[iTunes]
Price: $.99 -> Free, Version: 1.0.1
Make a mess of your photos!
Show everyone your photo mess or place multiple photos together to get the "bigger picture"!
Tap "camera" or "photo library" to select your photos.
Photos placed on the screen can be:
moved around with one finger
rotated and scaled with two fingers
double tapped to bring it to the front
Have fun!
photo messes can be saved 2 ways. Use either the save button or the screenshot button.
update 1.0.1 has been submitted for review. Fixes a memory issue. Photos no longer disappear when iPhone runs out of memory.
Feel free to join the flickr group at: http://www.flickr.com/groups/photo-mess/
PushPush 1.0.4(Games)[iTunes]
Price: $1.99 -> Free, Version: 1.0.4
PushPush Island is puzzle game to get the materials through island exploration for repairing broken airplane. In this sequel, you can enjoy the game which is added new character and action.
It includes in 3 distinctive characters with 3 actions, cute and animated characteristic graphics of each region.
In the addition, there are a wide variety of over 200 maps, two game modes.
you can find the interesting game even more upgraded more than the original.
AdBlock Web Browser
,
Adrenaline
,
Air Race
,
BPMetro
,
BrainBox
,
Chinese Acrostic Poem
,
Dawn of the Dead
,
FitGraph
,
Flick Kick Rugby
,
Free Apps
,
hexter
,
iCanSee
,
iFootball
,
iPod Touch
,
Jump Above
,
Photo Mess
,
Photo Spot
,
Pocket Fish
,
PushPush
,
RedLaser
,
ROBOrun
,
SmackDat
,
Stone Wars
,
TextCam
,
way
,
WC2010Camera
,
Wine Ph.D.
,
무료 어플
,
아이팟 터치
,
한글 어플