알림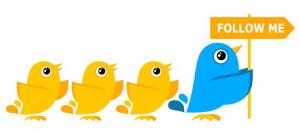 무료 어플에 대한 소식을 조금 더 빨리 알고 싶다면 "연아와 트위터를"를 읽고 팔로하기 바란다. 트위터로는 글을 통해 소개하기 힘든 100명 한정, 한시간만 무료와 같을 어플도 올리기 때문이다. 마지막으로 트위터를 통한 질문에는 거의 답하지 않는다. 트위터를 이렇게 운영하는 이유는 "트위터 운영 노하우 및 팁"이라는 글을 보면 된다. 따라서 트위터로 질문하고 답이 없다고 서운해 하지 않았으면 한다. 질문을 하고 싶다면 반드시 블로그에 관련글을 찾아 올리거나 "도아의 QNA"를 이용하기 바란다.
FREE for today only!
아이폰 무료 어플 FAQ
내일은 기자회견이 있다. 선관위의 삽질을 막도록 헌법소원 때문에 하는 기자회견이다. 원래는 오늘 오전 10시 였지만 급하게 날짜가 바뀌었다. 이 덕에 서울을 가며 처리하기로 했던 약속을 취소할 수 없어서 오늘 오후에는 서울로 올라가야 한다. 따라서 오늘은 다른 날에 비해 조금 빨리 올린다. 또 일정이 내일로 미뤄짐에 따라 오늘 서울에 간 뒤 내일까지 서울에 있어야 하기 때문에 내일은 무료 어플에 대한 글을 올지 못할 수도 있다.
오늘은 총 18개의 어플을 소개하겠다. Darkroom Pro는 나름대로 유용한 기능을 제공하는 카메라 어플이다. 기능이 다양하지는 않지만 무료로는 받아 사용해도 괜찮다. 평상시 1불에 판매된다. Squism는 평상시 5불에 판매되는 게임 어플이다. 물론 그만한 가치가 있는 것은 아니다. 색상을 터치해서 판을 깨는 어플이다. Sun Valley Tapped은 평상시 5불에 판매되는 Sun Valley 리조트 어플이다.
BHarmonica은 평상시 2불에 판매되는 음악 어플이다. 피아노 어플로 보이지만 설정한 코드에 따라 건판을 치면 소리가 달라지는 어플이다. zPhone은 아이폰의 기본 전화걸기 어플과 거의 비슷한 전화걸기 어플이다. 당연한 이야기지만 기본 어플에 비해 조금 더 다양한 기능을 제공한다. Sportsmanship Quotes For Kids은 평상시 2불에 판매되는 어플로 아이들을 위한 스포츠 명언을 볼 수 있는 어플이다. Quicksilver는 평상시 3불에 판매되는 XMPP/Jabber/Google 톡 클라이언트다.
마지막으로 무료 어플에 대한 소식을 조금 더 빨리 알고 싶다면 트위터 가이드를 읽고 팔로하기 바란다. 트위터로는 글을 통해 소개하기 힘든 100명 한정, 한시간만 무료와 같을 어플도 올리기 때문이다. 마지막으로 트위터를 통한 질문에는 거의 답하지 않는다. 트위터를 이렇게 운영하는 이유는 트위터 운영 노하우 및 팁라는 글을 보면 된다. 따라서 트위터로 질문하고 답이 없다고 서운해 하지 않았으면 한다. 질문을 하고 싶다면 반드시 블로그에 관련글을 찾아 올리거나 도아의 QNA를 이용하기 바란다.
Annoy 'em All 1.0(Entertainment)[iTunes]
Price: $0.99 -> Free
For the iPhone and second gen iPod touch
With Annoy 'em All, you will now own the best quality of loud, gross, and annoying sounds to distort the ear drums of your enemies, your friends, whoever. Make 'em beg you to stop!
Possibilities of torture and fun are endless as you find your favorite way to end that boring story that's going nowhere, disturb a deep slumber, or pull some pranks. Perfect for late night scares or mid-day mayhem, use it anytime! Mix sounds together for even more annoying and aggrevating fun!
Annoy 'em All....They'll hate you for it!
Brought to you by Uncharted Development.
Check out our youtube video @
myspace.com/uncharted_development
Are You A Star? 1.0(Entertainment)[iTunes]
Price: $0.99 -> Free
Do you have what it takes to be a star? Not sure? Want to find out? Now you can with R U A Star. Ask Mr .StarMaker and hear what he has to say. R U A Star is available for download today on Apple's iTunes.
Darkroom Pro 3.2(Photography)[iTunes]
Price: $0.99 -> Free
There are times when you want your iPhone camera have certain features that would allow you to take a better photo. Darkroom Pro offers a set of features that will do just that.
Get satisfying results in low light situations:
Ever been in a situation where the dimly lit environment just ruin your photos taken on an iPhone? The Steady Mode will make taking these pictures a lot easier. Once your hand is steady, it will then capture the photo for you. There are four modes for you to choose from, Low, Medium, High or Off to help you achieve a better photo.
Full screen shutter
Self portraits with the default iPhone camera is very difficult. Would you agree? Locating that tiny shutter button while taking the arm's length self portrait, isn't an easy task. The fullscreen shutter feature will make all that easier, just aim and tap anywhere on the screen.
Timer - Group photos
Sometimes, the moment you are capturing just isn't perfect if you're not in the photo. The timer mode allows you to capture that moment from the iPhone.
Share those moments
Don't just keep those photos in your Camera Roll, share them with your friends. Darkroom offers an online photo album for you to upload your photos and share immediately with your friends and family.
Those are just some benefits and suggestions to what you can do with Darkroom Pro.
Features:
Timer mode
Fullscreen shutter
Grid Guide
Autosave
Online album
Larger viewing window
If you encounter any issues (bugs, crashing etc), please contact us through the "Darkroom Support" link, as we couldn't reply and help you through the review system.
Squism 1.2(Games)[iTunes]
Price: $4.99 -> Free
The Unique Puzzle Game
Love Puzzle Games? You'll Love Squism!
User Reviews:
"ingenious gameplay"
"an unique twist on the usual color match format"
"highly addictive"
"a very polished game"
"all in all a good pick up and play puzzle game"
"my favorite game"
Squism is an new addictive puzzle game for the iPhone & iPod Touch. It's a fun color matching game, with a Twist! Don't just click single colors, mix and match them by using your finger to draw paths & collect colors. The more colors you collect, the higher the score you get.
Enjoy four entrancing game modes:
Action
Classic
Time Attack
Endless
Fully optimized for the touch screen and accelerometer (turn your device change the way the game plays).
Submit your scores to local device leaders boards or go online and compare your scores with other squism players (via OpenFeint).
OpenFeint also gives you the ability to post your scores directly to Facebook and Twitter.
Features Included:
Easy to use interface making it game anyone can play
Colorblind Mode
Pause and resume the game at any point
Continue from where you left the game on exit or phone call
Use special ice blocks to freeze the time (Action Only)
Local leader boards allow you to compare your scores against your friends
Online leader boards (via OpenFeint) allows you to compare your scores against other players around the world
Like any of those games?
Bejeweled 2
Trism
LineUp
... then we'll know you'll love Squism
Enjoy Playing Squism!
Any problems or suggestions, please contact us at [email protected] - we'd love to hear your feedback.
Visit www.aggropanda.com/squism.html for more information.
Sun Valley Tapped 1.1(Sports)[iTunes]
Price: $4.99 -> Free
Sun Valley Tapped is your unique and comprehensive guide to Sun Valley Resort, all at your fingertips.
FEATURES:
• Locate yourself on the Sun Valley trail maps — not hard-to-read GPS maps.†
• Locate your friends on the trail maps and let them locate you, courtesy of Fire Eagle location sharing services.†
• Record your tracks and log your vertical distance. Display your ski and snowboard runs on the trail map. Email them to friends, post them to Facebook, or view them in Google Earth.†
• Find up-to-date information about the mountain, including snow conditions, weather, and webcam images.
• Get up-to-the-minute lift status information.
• Quickly find information about lessons and other programs and amenities.
• Easily locate and contact key places at the resort with the built in directory.
• Get the latest news and information from Sun Valley via the resort's Twitter feed.
† Location and Logging services require iPhone 3G or 3Gs. Services included through October 2010. Renewable subscription thereafter.
For best results while logging your runs, please review the "Important Tips On Logging" section that can be found on the Logs screen.
ABC123 - Sequence 1.2.2(Games)[iTunes]
Price: $0.99 -> Free
In collaboration with OpenFeint's Free Game of the Day, ABC123 is Free for TODAY only!
Memorize the sequence of letters or number. The sequence will the be covered with bubbles. Pop the bubbles in the order of the sequence that is concealed.
OpenFeint Leaderboard and achievements.
Let's Discover Animals 1.0(Education)[iTunes]
Price: $0.99 -> Free
Let's Discover Animals
Do you have a little one who is just starting to learn more about the world? Let's Discover Animals will expand your toddler's knowledge of the animal kingdom in three different languages, while supplying them with hours of fascinating fun. You and your child will enjoy the sights and sounds while learning and spending time together.
Your toddler is full of energy and exploring wonder, racing around touching and tasting as many things as possible. Almost everything sparks the question, "What's that?" A little one's mind is like a sponge, absorbing the world through curiosity.
Let's Discover Animals is the perfect tool for educating your child 12 months or older. The app features 20 popular animals, complete with high quality, original drawings and photos that appeal to very young children.
*********** ANIMALS*********
1/The cat 2/The Horse 3/The Dog 4/The Crocodile 5/The Elephant 6/The Frog 7/The Giraffe 8/The Hippopotamus 9/The Lion 10/The Wolf 11/The Sheep 12/The Bear 13/The Parrot 14/The Fish 15/The Fox 16/The Snake 17/The Monkey 18/The Mouse 19/The Tiger 20/The Cow
While they're learning what an animal looks like, toddlers can also hear the sounds it makes, as well as how to say its name in a choice of three languages. You and your child can learn how to say "giraffe" in English, French and Spanish. Be prepared for lots of laughter and wide-eyed wonder as you use this application with your child. Oh and don't forget all of the cuddling that goes along with it.
Little ones have no idea that all this giggly fun is adding to their education. They only know that they love playing with Let's Discover Animals.
Moms and dads, Let's Discover Animals is easy to use. Just open the app, go to the animal list and select one your child wants to learn about. From there, you can listen to the animal's name, scroll to the next or previous animal and listen to the sounds they make. It's simple and fun.
Features:
For young children 12 months of age and over
22 animals with high quality and original drawings
Three language audio translation of animal names – English, French, Spanish spoken in a different voice for each
Original music
Helps develop memory and motricity in very young children
Children learn in a really fun way
Provides a bonding opportunity between parent and child
Easy to use interface
Your child is going to absolutely love Let's Discover Animals. Why not download your copy now to start the learning and bonding experience.
See this App in action here: https://www.youtube.com/watch?v=Dcod45wJH2U
BHarmonica 1.2(Music)[iTunes]
Price: $1.99 -> Free
===========About===========
Got a great melody but don't know how to play it on your harmonica? Or want to transcribe a blues? "BHarmonica" shows you what hole to draw, blow or bend to get the tones out that you want. You can either specify a key on the piano tablature or a hole on the virtual harmonica and see which note it corresponds to. As an assistance the right sound will tone automatically.
The Scale-display feature makes BHarmonica even more powerful: choose out of 50 different major, minor, pentatonic blues and other scales and display the whole succession of notes for your next improvisation.
"BHarmonica" supports all possible keys of a diatonic blues harmonica. It's suited for professionals who want to experiment with new scales as well as for beginners who just want to know where the notes are. Easily make the most out of one of the most beautiful and expressive instruments on earth - the blues harmonica!
============Features============
✔ naturally sampled sounds of the blues harmonica
✔ easy-to-use piano keyboard for entering the notes
✔ supported keys of a diatonic harmonica: A, Bb, B, C, C#, D, Eb, E, F, F#, G, Ab (all)
✔ translation of piano tones into instructions to play the harmonica: the corresponding position and the manner of playing (blow, draw, bendings, overdraws - and -blows)
✔ translation vice versa from harmonica position to piano note
✔ display of about 50 scales
✔ additional textual display of the note
✔ irreplaceable learning effect while you try new scales and melodies, unlimited possibilities of using the note finder
Mike's Vintage Ambient 1.2(Music)[iTunes]
Price: $0.99 -> Free
WARNING: Before downloading make sure you listen to the sound sample (url below) and understand that this is an intentionally simple ambient sound-only app. Some people have been giving negative reviews for features of the app which are all made clear before purchase. It's primarily for listening to Mellotron notes as windchimes. If you don't know what a Mellotron is or don't like midrange compressed analog recorded notes you probably won't appreciate this. The sound sample found at the web address below accurately reflects what the app sounds like so listen to that first and if you don't like it don't buy it. Finally, the app is not free because you have to pay Apple annually just to have the product in the store. It is set to the lowest possible price just to cover the expense of offering the app.
And now for the few remaining people who have gotten this far and are still interested...
Mike's Vintage Ambient (MiViAm) uses the classic sounds of a Mellotron and a Fender Rhodes to produce a simple yet richly textured soundscape of flutes, vibes, Hofner bass and electric piano. While the melodic notes drop in the foreground the quiet sound of vinyl crackles like a warm fireplace beneath. Painstaking attention has been given to the mix and it produces beautiful sounds whether through a home stereo, headphones or the internal speaker.
Because of the careful randomizing of sound elements MiViAm will effectively play indefinitely without repetition. It also features a 60 minute sleep timer and and a wake alarm.
Visit the MiViAm web site to hear a sound sample:
http://mikeyoung.org/miviam
Boing Bunny Boing - Easter Eggstravaganza 1(Games)[iTunes]
Price: $0.99 -> Free
Free for 48 hours only. Eggxactly what you have been looking for this Easter. Help the Easter Bunny to deliver the eggs to all the kids.
A fun addictive action puzzle game which will appeal to all ages. Lots of levels and Easter fun.
Contains support for Open Feint
zPhone 1.3.2(Utilities)[iTunes]
Price: $0.99 -> Free
*** Thanks to your votes on www.freeAppCalendar.com, zPhone is the Featured FREE App of the Day for March 24, 2010! ***
★ T9 Keypad searches contact names, companies, and numbers
★ Send Group SMS easily (requires supported SMS application)
★ Create Groups for your contacts
★ One tap to edit, add, delete, scan, or send a contact
★ Super quick launch time
★ Add contacts to your Favorites list
★ Recents list shows all outgoing calls made from in-app
★ Search contacts by name, company name, or nickname
★ Share contacts via email or SMS
zPhone is an Addressbook and Phone app on steroids!
zPhone comes with a powerful T9 keypad search engine which searches your contacts' names, companies, and numbers. You can quickly call or send an SMS to your T9 search results or to the number you used as a T9 search term. You can also do a straight call using the T9 keypad.
zPhone also allows you to browse thru your contacts with a touch of a button. Compare this with how you browse your contacts now on the default app and you'll see the big difference it makes when you are trying to look for a contact. Go to your next / previous contact, edit, or delete a contact with a simple button tap.
zPhone allows you to add contacts to your Favorites list for quick access to your favorite contacts. You can also create Groups and add contacts to that group. Your contact's picture can be shown in Groups and Favorites for a more visual experience.
zPhone comes with a GroupSMS feature if you have a supported SMS application installed. Please visit http://giroapps.com/zPhone to view supported SMS applications. zPhone will automatically detect if you have a supported SMS application installed and will present you with a one-tap GroupSMS button if you do.
zPhone also contains a Recents list where all outgoing calls made from in-app are saved and presented to you in a familiar way.
zPhone has one of the fastest launch times among all dialer apps out there.
Sportsmanship Quotes For Kids 1.0(Sports)[iTunes]
Price: $1.99 -> Free
HURRY UP - IT'S FREE FOR 3 DAYS ONLY
Sportsmanship quotes for kids produce a motivational feeling in children. It shows them the importance of respecting their opponents, the significance of fair play and the value of hard work and determination. Sportsmanship will not only allow kids to develop into a mature athlete, it will enable them to deal with difficult situations away from sports in a positive manner.
Do you want a sportsmanship spirit in your children? We are feeling glad to provide you best sportsmanship quotes for kids. These quotes help you to motivate your child for compete with difficult situation, realize them what is real winning? These sportsmanship quotes for kids produce real strength in your kid.
Foremost feature of this application is you can tweet any quote on your twitter account directly from this quote.
The application is actively being developed with ease of user interface. You can browse each quote easily with having page-sliding effect; you just have to tap on right hand side bottom corner of the application to slide next quote page. In this application you can easily manage your Favorite Quotes for reading many times without any delay using Favorite facility of this application, using this feature you can directly reach to your favorite Quotes. And yes off course you can directly send any Quote to your friends or family using send mail feature. Isn't it great?
We would appreciate you referring this inspiring quotation app to a friend.
FEATURES:
Large Collection of Sportsmanship Quotations for Kids.
Nice application design with easy navigation.
Twitter integration.
Mark any Quote as favorite. Navigate your favorite Quote easily.
Email any Quote to your friends and colleagues.
No Internet connection required.
iNetMania 1.0(Games)[iTunes]
Price: $0.99 -> Free
Reviews: TheGameReviews.com (8/10) -Simple yet engaging and, above all, addicting.
AppGamer.Net (7/10) -I enjoyed nurturing my fledlging website
AppMania: Very addicting and fun for the family
CrazyMikesApps.com - All in all this game is fun to play
Thank you for supporting an indie developer on this burgeoning platform!
TechPad Productions is proud to present its first game for the Apple App Store, iNetMania! iNetMania is based heavily upon TechPad's popular and award-winning board game, ServerMania. Compete with up to three other players (either human with hot-seat multiplayer or computer controlled AI) to create the most successful website with the highest amount of visitors. The game takes the player from the start-up phase all the way to the finish line, with plenty of highs and lows (or Spikes and Slumps) along the way. Increase your web traffic, as visitors translate into money – the player with the largest pile of cash at the end of the game wins!
FEATURES
Great graphics, featuring dynamic animations with fluid, openGL animations
Quick-play option lets you get into the game quickly and easily
Keep track of your progress and prowess by creating up to 30 profiles and unlocking special gameplay achievements
Play with up to three other competitors, either your real-life friends or a tough computer AI!
Gameplay is saved if you quit or have to take a call
FIVE un-lockable player game pieces – collect them all!
Use the Accelerometer to shake the die in a 3D, virtual cup with real-world physics (a first for the iPhone!)
In an effort to support our fans and customers, we here at TechPad Productions are dedicating ourselves to listening to the feedback we have received for iNetMania. The response has been terrific thus far, and some of the future changes we may incorporate based upon what we're hearing are:
Additional game pieces
Performance Enhancements
Faster gameplay
Ability to skip AI turns
Please feel free to contact us at www.iNetMania.com – here you'll also find our Developer's Corner, contest information and much more.
You can also follow us on Twitter at twitter.com/inetmania/
tento. 1.2(Games)[iTunes]
Price: $0.99 -> Free
Limited FREE! Until April 4.
"Tento" means the ladybird and lighting in Japanese.
[How to play] It lights when it touches the ladybird and it scores. The combo is generated if continuously touching. The acquisition point doubles. The acquisition point is done by -10% when making a mistake.
[Online high score ranking] Let's compete by all means by an online ranking by everyone. A high score can be transmitted from the ranking screen at any time. When the name is input on the ranking screen, it is possible to transmit. The score is overwrited by the last score. Only the name is overwrited when transmitting last time after a high score is reset by a low score.
Space Frenzy! 1.0(Games)[iTunes]
Price: $0.99 -> Free
Featured Under New & Noteworthy (Games Section)
Space Frenzy is Fun, Addicting & Full Featured!
How To Play: Drag your finger to move your space ship while dodging as many astroids without crashing or getting close to them.
Features:
Send scores to Twitter!
Supports Open Feint
Tell A Friend
And More
Support:
Twitter-http://twitter.com/AppleAppStore
[email protected]
What are we working on for next update?
Tilt mode (Accelerometers)
Road Trip Fun 1.18(Entertainment)[iTunes]
Price: $0.99 -> Free
Road Trip Fun contains a list of games that you and your family or friends can play on a road trip!
Make the time fly by playing these games with the others in your vehicle.
Count cows, play I Spy, many games are included!
Great for long times in the car when you don't have an internet connection!
Keep in mind that this app is a collection of rules for games that you can play with your family in the car. There are no 'games' to play.
What's New
Made some bug fixes for 2010 road trip season.
If you have suggestions for some of your favorite road trip games that aren't in the app, let us know in the reviews and we'll add them! Thanks!
Quicksilver 1.5.1(Social Networking)[iTunes]
Price: $2.99 -> Free
Quicksilver is a sleek XMPP/Jabber/Google Talk client for iPhone and iTouch that lets you chat without the burdens of accounts on third-party servers, nonstandard interfaces, and confused design. With a clean, simple user interface (with landscape keyboard too, of course), it makes chat on iPhone straightforward and fun. Whether to just have a friendly conversation or to do business on your company's XMPP server, Quicksilver has the tools you need: secure TLS encryption for in-house servers, contact searching, and even a method to input your GPS coordinates if you need to share your location.
Quicksilver works with open, XMPP-compliant servers, including Google Talk and Facebook's XMPP chat gateway. Other chat apps require accounts on other servers to use them, but Quicksilver directly connects to the XMPP server without any external accounts. So you can log in to your Gmail account and talk with your friends there. And since Quicksilver has support for multiple accounts, you can also log in to other Jabber servers and chat with your contacts on those servers too.
Quicksilver runs on EDGE, 3G, and WiFi. Quantescape welcomes feedback. Please send us an e-mail if you have a feature you'd be interested in seeing in Quicksilver or if you have an issue with the app, and we'll get back to you promptly!
Quicksilver will no longer support push notifications after 31 March 2010. More information is available at Quantescape's website.
Users of Cisco's Webex Connect: some users have reported that Quicksilver is incompatible with Webex Connect. We did not test Quicksilver with this service but are currently working with Cisco to ensure that the next version of the application will connect correctly.
Quicksilver does not support legacy SSL, which usually runs on port 5223, for XMPP servers because it has known security problems and is not a part of the XMPP standard. Please use TLS instead!
For other technical support and updates, follow Quantescape on Twitter!
Doctor Jokes 1.0(Entertainment)[iTunes]
Price: $0.99 -> Free
**** Presenting Worlds Top Collection of Doctor's Jokes ****
FREE FOR JUST 3 DAYS, GET IT NOW
Looking for a Doctor Jokes? You have Found the ULTIMATE JOKES APPS
The relation of doctor and patients are very old. in routine life, we find many practical jokes regarding doctors and patients. Here is the large collection of jokes only on Doctors. Enjoy the best and the most original jokes anywhere.
You will have your friends cracking up like never before.
Email your favorite jokes to them right from the application. They will all be wondering where you are getting all of those new amazing jokes from. have a look at our 4 screnshots to see a small sample of what we are talking about
No internet Connection required
Mark any jokes as your favorite jokes and navigate them easily from My Favorite Jokes Tab
Easy navigation from one jokes to another. Navigate like you change the page of a book. The application developed very carefully keeping easy user interface. You will have page sliding effect to browse each joke; you just have to tap on right hand side bottom corner of the application to slide next joke page.
Quality over Quantity. You will get only latest jokes that you have not hear them before.
We always welcome your suggestion. please provide your ratting and review regarding how you feel about this application.
ABC123
,
Annoy 'em All
,
Are You A Star
,
BHarmonica
,
Boing Bunny Boing
,
Darkroom Pro
,
Doctor Jokes
,
Education
,
Entertainment
,
Free Apps
,
Games
,
iNetMania
,
iPod Touch
,
Let's Discover Animals
,
Mike's Vintage Ambient
,
Music
,
Photography
,
Quicksilver
,
Road Trip Fun
,
Space Frenzy
,
Sports
,
Sportsmanship Quotes For Kids
,
Squism
,
Sun Valley Tapped
,
tento
,
Utilities
,
zPhone
,
무료 어플
,
아이팟 터치
Trackback
Trackback Address :: https://offree.net/trackback/3106