알림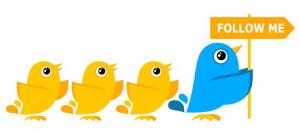 무료 어플에 대한 소식을 조금 더 빨리 알고 싶다면 "연아와 트위터를"를 읽고 팔로하기 바란다. 트위터로는 글을 통해 소개하기 힘든 100명 한정, 한시간만 무료와 같을 어플도 올리기 때문이다. 마지막으로 트위터를 통한 질문에는 거의 답하지 않는다. 트위터를 이렇게 운영하는 이유는 "트위터 운영 노하우 및 팁"이라는 글을 보면 된다. 따라서 트위터로 질문하고 답이 없다고 서운해 하지 않았으면 한다. 질문을 하고 싶다면 반드시 블로그에 관련글을 찾아 올리거나 "도아의 QNA"를 이용하기 바란다.
FREE for today only!
아이폰 무료 어플 FAQ
무료 어플에 대한 글은 오후 4, 5시에 올리기로 했었다. 그러나 어제, 그제 인천에서 알게된 후배와 술을 마시고 어제 늦게 귀가 하다 보니 어제는 오늘만 무료에 대한 글을 올리지 못했다. 따라서 오늘은 무료 어플에 대한 글을 조금 일찍 올리기로 했다. 이틀만에 올리는 글이라 그 사이 유료로 전환된 어플이 많았다. 이런 어플을 빼도 총 30개의 무료 어플이 올라왔다.
최근 무료 어플에 대한 소개는 중요 어플에 대한 소개와 2불 이상하는 어플만 소개하고 있다. 그러나 30개가 올라왔지만 소개한 어플이 별로 없는 것에서 알 수 있듯이 오늘은 고가 어플은 거의 없는 것 같다. 다만 이 중 Vege Garden와 iYellowstone는 글을 쓰는 중 유료로 바뀌었기 때문에 받을 때 주의하기 바란다.
먼저 Timesheet2go는 유료 어플이 아니라 무료 어플이다. 구글 달력과 동기화되는 간단한 일정관리 어플이다. 무료이기는 하지만 상당히 괜찮은 일정관리 어플이다. 또 Vimmy도 무료 어플이다. VI/VIM의 단축키를 확인할 수 있는 어플이다. Genie of Fortune도 무료로 올라온 어플이지만 조만간 유료로 바뀔 것이라고 해서 소개한다. Peep Photo and Contact Sharing는 간단한 연락처 공유 유플로 평상시 2불에 판매된다.
Tweetery는 평상시 2불에 판매되는 트위터 어플이다. 아직 사용해 보지 않아 어떤 점이 좋은지는 모르겠지만 필요한 사람이 있으면 내려받기 바란다. Card Drop은 3월 14일까지 무료로 제공되는 카드 게임 어플이다. BrainFreeze Puzzles For Girls는 주어진 패턴대로 색상을 맞추는 게임 어플이다. 나름대로 재미있는 게임으로 평상시 2불에 판매된다. instaplaylist는 평상시 2불에 판매되는 원격 음악 플레이어이다.
마지막으로 무료 어플에 대한 소식을 조금 더 빨리 알고 싶다면 트위터 가이드를 읽고 팔로하기 바란다. 트위터로는 글을 통해 소개하기 힘든 100명 한정, 한시간만 무료와 같을 어플도 올리기 때문이다. 마지막으로 트위터를 통한 질문에는 거의 답하지 않는다. 트위터를 이렇게 운영하는 이유는 트위터 운영 노하우 및 팁라는 글을 보면 된다. 따라서 트위터로 질문하고 답이 없다고 서운해 하지 않았으면 한다. 질문을 하고 싶다면 반드시 블로그에 관련글을 찾아 올리거나 도아의 QNA를 이용하기 바란다.
Timesheet2go 1.0(Business)[iTunes]
Price: Free
There are plenty of apps out there to pass the time, but what about an app that keeps your time? And could save you time in the process.
Introducing Timesheet2go, the easiest to use, yet most advanced time sheeting software for the iPhone or iPod touch. With three easy ways to keep track of your jobs you can choose the method that best suits you. Add on the invoicing upgrade to this software and you've got a complete package for easily keeping your time, and invoicing it with just a few taps.
Option 1 - Tap your time! Use the handy per-day calendar to tap in your time. Just tap your start time, tap your finish time and pick the job. It's seriously simple.
Option 2 – Stopwatch, don't clock watch. Simply start the stopwatch when you start working, stop it when you're finished. Timesheet2go will automatically log your time and display it on the per-day calendar.
Option 3 – Traditional time sheeting. Timesheet2go provides an option for those who want to timesheet the old way. Simply pick your start time, pick your finish time, assign it to a job and Timesheet2go will do the rest.
Use Timesheet2go to give your jobs an hourly rate, expense information and assign a job and customer. With this information you'll be able to easily invoice your clients right from the Timesheet2go app.
Timesheet2go might be easy to use but it's customizable to a detailed level. Choose your normal start time if you work outside the 9 to 5. Choose your minimum time intervals so you can keep record by the minute, quarter or by the hour. On top of this is the ground breaking Invoice2go system, with these two apps working in sync you can keep your time sheet information, then create and send your personalized invoices all from your iPhone or iPod touch.
KEY FEATURES
• Three methods of time sheeting.
• Innovative 'tap your time' feature.
• Stop watch timing.
• Traditional time keeping.
• Unique, intuitive interface.
• Keep details of jobs including hourly rates.
• Invoice or estimate right from the app.
• Highly customizable.
• Easy job and client management.
• FREE version.
Perfect for freelancers, small businesses, sole traders or as a standard tool for all of your employees to help them time sheet without wasting valuable time.
Timesheet2go is available as a free download. The Free version lets you create and manage 3 Job (10 Logs each) and 3 Invoices. If you like it, unlock the full version with an In-App purchase and manage unlimited jobs and invoices.
Increase your productivity, reduce your stress and keep it simple with Timesheet2go. Try it for Free now!
Vimmy 0.1(Reference)[iTunes]
Price: Free
Vimmy is a Vi/Vim quick reference tool and "cheat sheet" for users of the popular editor. It is not a complete guide to every possible Vi/Vim command, but rather an easy to use compilation of the most commonly used functions. As you've probably seen, many reference books have been written for this editor. Instead of trying to cram hundreds of pages of information into a cluttered and messy interface, we designed Vimmy to be a quick and easy to use companion for the average Vi/Vim user. The colorful interface is intuitive and simple, and is divided into easy to navigate categories like "Moving Around", "Entering Text", "Search and Replace", etc. Best of all, it's FREE! If you see something you'd like added, email us and we'd be happy to accommodate your request.
Adventure Zones 1.0.3(Games)[iTunes]
Price: $0.99 -> Free
FREE FOR A LIMITED TIME!!!
Do you like simple but strategic games such as "Chess" or "Reversi" that competing with your friends?
Or, do you like "Solitaire" type of game that you play solo?
If then, you will love our "Adventure Zones".
Measure your wits in the adventure world.
As a Treasure Hunter, you will have to collect various treasures throughout the world.
You can obtain treasure by linking the block roads.
Rules are simple, but circumstance changes simultaneously depends on what strategy you have.
Make the game yours while competing with your rivals.
Features:
30 beautiful maps( More maps will be added soon )
Two play modes
Single mode to compete with AI
Free mode to compete with your friend
Variety and challenging AI
Very simple interface
4 save slots
Autosaved every turn
Genie of Fortune 1.0(Entertainment)[iTunes]
Price: Free
It's FREE for limited time
The legendary creature named GENIE is hidden in the MAGIC LAMP. Just rub the lamp to get Him out of it.
Want to know a secret? Want to find your fun fortune? Genie can help you to find out!
Genie can tell your fortune, ask you something or even can tell you some secret messages.
Genie can also apply his magics on Facebook and Twitter! So whatever message you get from GENIE, you can share with your friends and have more fun.
To get introduced with genie you may also have a look at this blog entry:
http://www.muktosoft.com/blog/aladdin-magic-lamp-on-iphone/
Vege Garden 1.0(Games)[iTunes]
Price: Free
Vege Garden is free for 24 hours!
Vege Garden is full of hours of gardening fun :)
Vege Garden is an RPG gardening game that allows you to grow your own vegetables and fruit, and sell them at a market for profit, with an in game currency known as garden credits. As you gain levels in Vege Garden you will be able to buy and grow more fruit and vegetables.
You sell what you make in a market mini game, sorting out the fruit and vegetables into the correct baskets as fast as possible to sell and make as much profit as you can. There are different sections or levels of the market in which you can sell different types of fruit and vegetables.
In veggie Garden you can grow many types of vegetables and fruit, including:
~Chives
~Potatoes
~Lettuce
~Cauliflower
~Tomatoes
~Snowpeas
~Mint
~Bananas
~Lemons
~Mulberries
~Apples
~Mangoes
More!
My VIP 1.1(Utilities)[iTunes]
Price: $0.99 -> Free
FREE THIS WEEKEND ONLY! USUALLY $0.99US
Do you have that one someone in your life you are always contacting? The one person that you are constantly calling or messaging? VIP can save you time with the press of an icon taking you straight to call or message that person!
Features include
One off in app intro screen to set your VIP's number and preferred contact type (message or call)
Ability to update your VIP's number and preferred contact type through settings at any time (maybe last months VIP is no longer your VIP...)
A chance for a two second override after pressing on VIP to temporarily change the contact type (so if your preference is call you can override to message or visa versa)
Grab VIP and save time and effort contacting the VIP in your life.
NOTE: if this is not working for you please go into your settings icon from the home screen and scroll down to the VIP area. If you enter your phone number here and select your preference type the app will function properly. This is only required if the VIP number request keeps coming up when the app is launched. I am currently working on a solution to this. If you need further help please email me mytaxapp at gmail.com.
Like VIP but wish you could have your VIPs photo and name on the icon? Email [email protected] with a 512 x 512 png image and name of your VIP and I'll upload a custom app for purchase for less than $20 on the app store. This will be subject to app store approval which generally takes 2 weeks. The cost of the custom app will halve each time a purchase us made so get all your friends into it aswell.
Peep Photo and Contact Sharing 2.0(Utilities)[iTunes]
Price: $1.99 -> Free
Peep: Photo and Contact Sharing
FULL VERSION FREE UNTIL APRIL 1, 2010!
Peep is the fun, super-easy way to share your contacts or photos with your friends! (They need to have Peep or Peep Lite to receive and/or share with you.)
No other app lets you do this - ANYTIME, ANYWHERE!
You don't need bump, e-mail, or sms!!! Photos are in full resolution and you can SAVE them - not just view them!
You're on vacation and you're snapping shots of your buddies dancing on a tabletop, send with Peep! You're checking out some hotties, and you want your pals to drool with jealousy, use Peep! You're shopping for a cute dress for a party, and you need your friend's input, just send photo after photo with Peep!
OR CONTACTS… Don't have ink or e-mail? No worries!
Peep will send any contact from your iPhone directly to your buddy's iPhone and they can save it right into their own address book.
Picture this: you meet a cute girl or guy at a bar, and you can't find a pen or anything to write on. All you have to do is select your contact from your phone and send it to her or his phone, and they can save it right into their Contact Album. It happens so quickly, there's no time to be hesitant or embarrassed! And they'll get your full contact info., including cell, home, e-mail… if that's what you want!
Features:
• Share contacts and photos without needing e-mail, sms or bump!
• Share the entire contact including numbers, addresses, notes, and even the image!
• Send photos in their full camera resolution and quality - or make them smaller if you want!
• Preview the Peeps you receive and even edit the contact information before you save it!
• Share contacts and photos with a friend wherever and whenever... they don't even have to be awake! Send it now, and Peep will hold on to it so they can get it later!
iYellowstone 1.0(Travel)[iTunes]
Price: $2.99 -> Free
Essential guide to Yellowstone National Park requiring no internet connection. FREE for a limited time! Updates always free.
Features:
Nature guide with more than 200 high-quality photos of:
Birds
Mammals
Insects
Animal Signs
Plants
Trees
Wildflowers
Geology
Views
7 maps including a general park map and trail maps for the following areas:
Bridge Bay
Canyon
Mammoth
Old Faithful
Tower-Roosevelt
West Thumb
Detailed descriptions of activities including:
Hiking
Biking
Camping
Tours
Physics Converter 1.0(Utilities)[iTunes]
Price: $0.99 -> Free
Sale - Free for this weekend only!
Ever needed to convert accurately between two units in a hurry? Ever sat in a science lesson, flicking through the textbook trying to find conversion rates? Physics Converter's simple interface and large variety of units makes converting easy. Just select a category, choose the units to convert from and to and enter a value to convert.
Convert over 90 different units in 13 categories:
• Temperature
• Distance
• Area
• Volume
• Speed/Velocity
• Mass
• Force
• Power
• Energy
• Time
• Pressure
• Radioactivity
• Binary (bits/bytes)
Bored Game 1.1(Games)[iTunes]
Price: $0.99 -> Free
Sale - Free for this weekend only!
Are you bored? Do you want something to keep you occupied for as long as you like that requires no effort? Have you ever wanted to find out how long you can keep your finger on the screen of your iPhone for? You should give Bored Game a try.
The aim of the game is to see how long you can keep your finger/thumb/any other part of your body (within reason) on the screen of your iPhone or iPod touch. It sounds easy, and it probably is, but there's more. Switch to medium or hard difficulty and you will have to keep your finger moving, you can't just keep it in one place. You can even use a custom background image to keep you entertained while you play.
Once you're done you can submit your score to the online leaderboards and see how you compare to your friends and other bored people around the world.
Tweetery ~ Twitter made easy 1.0.1(Social Networking)[iTunes]
Price: $1.99 -> Free
We're making the app free for a couple days while we are at SXSW! Download now and send out a tweet to let your friends know! It will go back to being a paid app when we get home!
Tweetery is an amazingly easy to use Twitter client. We've purposefully left out much of what makes most other iPhone Twitter apps overwhelming, and we think you'll like it because of its simplicity.
Elegant, Clean Design
We believe design is important. Tweetery offers great features without being overcrowded by lots of buttons. The simple interface puts the spotlight where it should be - on the tweets.
Muting Users
Our quick mute function is a lifesaver! You can easily hide someone's tweets temporarily without un-following them when they become too noisy.
Quick Action Panel
Very simple to use, the "Quick Action Panel" makes interacting with tweets a joy. By far the easiest way to tweet on the iPhone. Quickly reply, retweet, direct message, favorite, jump to a user profile, mute a user, or email a link to a tweet - all within a tap.
"'Think simple' as my old master used to say - meaning reduce the whole of its parts into the simplest terms, getting back to first principles." ~ Frank Lloyd Wright
FEATURES:
• Clean, elegant interface
• Ad free!
• Mute users temporarily, no unfollow needed!
• View friend tweets and your mentions
• Post new tweets, retweet, and replies
• Photo support
• Edit or delete your tweets
• Send, reply to, and delete direct messages
• Add, view, and delete favorite tweets
• Follow and unfollow people
• In-app web browser for viewing links
• View friend profiles
• Email a link to a tweet
• Intelligent caching recognizes updated avatars
• Seamless Refreshing
• Quick Action Panel
• Manual refresh
We look forward to making this the best way to Tweet on the iPhone and we hope that we can convince you to make this your default Twitter app. Follow @TweeteryApp on Twitter to join in the discussion about Tweetery.
Shopping List (Grocery List) 1.0(Productivity)[iTunes]
Price: $0.99 -> Free
ONLY NOW: THE FIRST 2 WEEKS FOR FREE
This app brings an easy to use and fast to handle shopping list to your iPhone or iPod touch! Sort your items into store departments and organize your shopping trip! Shopping List is thereby even faster than your note pad!
Features:
Fasten up your shopping trip by sorting products to departments
Quick-Select products from database
Enjoy a beautiful design
Amounts in US (pound, oz or pieces) oder metric (gramm, ml., pieces) system
Easy and intuitive interface
Product Search
Product Database
Many more Features through FREE updates!
UrbanCompass 1.1(Navigation)[iTunes]
Price: $0.99 -> Free
Directions made easy.
SPECIAL RELEASE PRICE - ENDS 3/20/2010
*** BEST COMPASS APP IN THE STORE ***
Search for the nearest bar or restaurant and let UrbanCompass guide you to your destination with a compass and map. No need to know your address or what turn to make. UrbanCompass will literally point you in the right direction and display your location and destination, as well as tell you how far you have to go.
With the UrbanCompass Connect feature you can share your location with a friend and they'll be automatically directed to you.
UrbanCompass works anywhere in the World with 3G coverage!!
Want to find a local Sushi restaurant?
UrbanCompass can help you find the closest restaurants to your location and give you a precise distance.
Need a close place to grab drinks with friends after dinner? - When you're done with dinner open UrbanCompass and push the "Bars" quick-search button.
Need an easy way to give a friend directions to the party? - Send your friend an UrbanCompass Connection, and they'll have no problem finding you.
In the neighborhood but can't find the right house? - You can search for street addresses too!
UrbanCompass is for people who want a simple but useful navigation App. The interface has been designed to make the App as intuitive as possible, and easily accessible for use on the go.
Application Features:
☞ Compass with integrated map
☞ Easy search function
☞ Quick-Search buttons for searching on the go
☞ Search results sorted by distance
☞ Keep multiple destinations saved
☞ Gives an accurate heading
☞ Use UrbanCompass Connect to find friends
☞ Multiple map types available
MemoryMusic 1.2(Music)[iTunes]
Price: $0.99 -> Free
Wow, it's free now for a limited time (03/13-03/16), hurry up to download it, tell your friends too!
Also need check out the other music player of mine: Enuz Player
You must wanna write down what you have listened,but there's no pencil.
Don't worry about this,I did the right thing for you.With MemoryMusic,you can enjoy your iPod library with records which you have listened.When you wanna check the history,you can get the song's title,album,artist and date,even the location infomation if you enable your location service.With this geo info,you can get a map which pin your selected song from history.
Here we go,this is the operation tutorial:
Double tap song's artwork to Play/Pause music;
Swipe left with your finger to skip to next song;
Swipe right to the previous song.
Pretty simple,right?
Wait for your feedback,I'll take your advice and make MemoryMusic more powerful!
Sleeping Pill 1.0(Healthcare & Fitness)[iTunes]
Price: $0.99 -> Free
Sleeping Pill is Free for the next 6 hours!
From the Developer:
The next update will be huge! We are adding a self hypnosis tool that actually works! The app will jump to $1.99 when the update is released.
Have you ever had a night where you toss and turn and can't fall asleep?
Do you ever have the need to fall asleep quickly but can't?
Have you ever been in bed and your mind is racing and too active to fall asleep?
The Sleeping Pill app is designed to help you fall asleep. The app guides you through three stages. By the end of Stage three, you will feel relaxed, your eyes will be sleepy, and you will be ready for a restful night's sleep.
Features:
3 stages specifically designed to help you sleep.
Stage 1 - Clears your mind so you can relax and free yourself to fall asleep.
Stage 2 - Helps you relax and relieve stress.
Stage 3 - A simulation designed to tire your eyes and make you feel "sleepy".
What are people saying?
"This app actually helped me fall asleep! Priceless"
"It didn't 'knock me out' but it did help, well worth it"
"Simple, quick, effective"
"For $0.99 I decided to give it a shot, great investment"
80's Arcade Game - Robotron 2084 1.0(Entertainment)[iTunes]
Price: $0.99 -> Free
Free for March 13th only
If you like it, please tip us by buying another soundboard.
80's Arcade Game - Robotron 2084
Enjoy the 80's video game classic Robotron as a soundboard available for your iPhone, iPad, and iPod.
Card Drop 1.2.1(Games)[iTunes]
Price: $1.99 -> Free
Thanks to your votes on www.freeAppCalendar.com, Card Drop is the Featured FREE App of the Day for March 14, 2010!
2009 BestAppEver Awards Finalist!
Ever been stuck waiting for a delayed flight or been forced to endure a doctor's waiting room for an hour? Listen up because those mind-numbing situations will never be a problem for you again, once you have Card Drop!
Card Drop turns your iPhone or iPod Touch into a stimulating and addictive game machine. It's really easy to figure out what you have to do but challenging enough that you will never want to stop playing. Card drop is the new millennium version of solitaire, but don't worry - it is definitely NOT your grandmother's card game. This app is a souped up version of that old classic--solitaire on steroids!
How to play
Cards drop from the top of the screen in columns. As they fall, you must move cards from your hand at the bottom of the screen to stack them on the appropriate falling card before it disappears, sinking out of sight at the bottom.
YouTube video:
https://www.youtube.com/watch?v=ynCctO_ywzw
Official website:
http://carddrop.kuyimobile.com/
Support and Feedback:
http://www.kuyimobile.com/support.php
Twitter:
http://twitter.com/kuyimobile
Facebook:
http://facebook.kuyimobile.com/
Sudoku! 1.3(Games)[iTunes]
Price: $0.99 -> Free
Hurry Up! Free for a Limited Time!!
20,000 Sudoku puzzles ranging in 5 difficulties from Easy to Devilish to keep you entertained for hundred of hours. Features
5 Different Difficulties - 4,000 puzzles in each difficulties ranging from Easy to Devilish.
Save and Resume
Undo and Redo, shake to activate undo
Online Best Time and local best scores
Music and Sound effects
Automatic Notes
Hints
Puzzle Validation
Game Customization - Option to turn on or off features such as Show Repeated numbers, Smart Buttons and Smart Note.
If you're still not sure about Sudoku!, why not try Sudoku! Free first.
*** Follow us from Twitter at http://twitter.com/mayansoftware ***
StatsMate 1.0.2(Education)[iTunes]
Price: $0.99 -> Free
Happy Pi Day! StatsMate is FREE! One day only!!!
Statistics is not about spending time in tables. With StatsMate, looking for a statistical value has never been easier.
Are you one of those people who spends hours flipping back and forth, searching through thousands of numbers in the back of that huge textbook just for a single value? Oh! The value you were looking for is not even in the table? Should you use linear approximation? Or should you use the closest value? Oh wait… you were looking for z=1.645 not 1.465. Ughhhh…
Statistics is not about spending time in tables. With StatsMate, looking for a statistical value has never been easier. StatsMate can help you find probability density curve areas, critical values, rejection regions of hypothesis testing, and P-values with a flick of a finger. With 14 most commonly used statistical distribution and 8 hypothesis tests with their P-values (and counting!), now you can solve statistical problems anytime and anywhere.
FEATURES:
=== Probability Distributions ===
Normal Distribution
Chi Square Distribution
Gamma Distribution
Exponential Distribution
Beta Distribution
t Distribution
F Distribution
Lognormal Distribution
Weibull Distribution
Binomial Distribution
Poisson Distribution
Geometric Distribution
Negative Binomial Distribution
Hypergeometric Distribution
=== Hypothesis Testings and P-Values ===
One and Two-Sample Z-Tests for population mean, and proportion
One and Two-Sample t-Tests
Chi Square Test and F-Test
UP COMING FEATURES:
Probability of Type II Error in Hypothesis Testing
Statistics Glossary
Spreadsheet/Data Editor
Statistics Graphing Tool
Localization…and more!
StatsMate does not require an internet connection.
Calculations in StatsMate are more than 9 decimal place accurate.
Try StatsMate Lite for free.
More information and demo video on http://intkz.wordpress.com/statsmate
Spong 1.0(Games)[iTunes]
Price: $0.99 -> Free
FREE FOR A LIMITED AMOUNT OF TIME! GET IT WHILE YOU CAN!
Spong is a very simple game that is very similar to PONG. Spong was designed to require no configuration: just open it and play.
GreedRace 1.0(Games)[iTunes]
Price: $0.99 -> Free
Get ready to play a game with your iPhone unlike any other app:
The iPhone's first actual board game experience.
And by actual board game experience, we really mean actual board game experience:
The main action doesn't take place on your iPhone's screen but on an real board where you'll enjoy the game with your friends in an experience unlike that of any other App.
You either print your board from the address we provide (www.greedrace.com) OR you can use any old piece of white paper and using Greed Race's 'Draw Mode' and draw a board in seconds.
Forget thinking "out of the box", Greed Race is a game that's thinking "beyond the phone".
Get ready to set traps, avoid pitfalls and bluff your way out tight spots along with your friends in the name of Greed!
A coin is loose and who among you and your friends will get it first? Get ready for the great Greed Race!
Perfect for playing in cafes, living rooms and tabletops everywhere. An iPhone game you can enjoy with your friends.
Notes:
For 2-4 players.
Requires Board to be played: Player can either print the board from www.greedrace.com/board or using unique 'Draw Mode' draw one in seconds on any letter sized (or A4 sized) piece of paper.
Dragon Slaughter Episode III - Dragon King 2.2(Games)[iTunes]
Price: $0.99 -> Free
FREE FOR ONE DAY ONLY IN COOPERATION WITH freeappaday.com
In this fantasy strategy game, you're the Great Wizard who should defeat the evil Dragon King and seal it to end the chaos.
Follow us on twitter at http://www.twitter.com/rockifone
In the wild world of darkness, only stronger survive!
The continent of Shambala is conquered by darkness power again. You're the Great Wizard who should defeat the evil Dragon King and seal it to end this chaos.
Crystal tower is the only weapon to defeat the demons. Enhanced by element stones with 5 different powers: Fire, Water, Poison, Nature, Light. Each tower can be configured with maximum 3 stones. There will be special skills for combinations of different stones, such as Double Damage, Splash Attack, Poison… etc. Use them wisely to maximize your attack power .
Pack up your magical items, it's time to save the world!
Features:
Life time free upgrade.
Isometric game engine brings you real magic world.
Zoom in&out .
Fantastic magic effects powered by particle system.
10 different maps with 2 playing modes.
36 combinations provides infinite crystal tower types.
Unique element weakness system.
In-game combination list for a quick reference.
Internet ranking list to compete with the world for the highest score.
3 difficulties for players of all levels.
Extra difficulty levels in challenge mode for hard core players.
Pick priority target manually.
Optional 3x game speed.
Pause and resume , autosave game when a call coming in.
Resume and play the stage you failed in campaign mode, no more start all over again
Element stone system:
The first stone decides the status type of a tower: power, speed, range, adaptation or balance. So choose it wisely. The combination of multiple element stones can be 2 or 3, same color or different colors. Each combination provides a special skill. The more complex, the more powerful it will be.
Element weakness:
Enemies have element weakness. It's shown by element stone. White Crystal towers only inflict 75% of the full potential damage. Towers which have the same color as element weakness inflict 150% of the full potential damage. Colorful towers also have weakness, for example: purple towers inflict 150% damage on purple enemies, but only 50% damage on blue enemies. Make full use of that!
This game is not the end of the story. We're now working on the sequel(New enemy types, More complex stages, End of the story). It'll be available on app store soon!
Please also check on our best seller TD - Battle Zone
Rec Clock 1.0(Entertainment)[iTunes]
Price: $0.99 -> Free
The Rec Clock is a talking clock, which tells the current time at regular intervals or on demand.
Features
Your voice can be used for time announcement
Preset announce voice can be replaced with YOUR voice or other sounds.
You can record your voice with the iPhone's microphone, and you can use it as an anouncement voice.

You can get the current time while listening the music on iPod
You can operate the iPod (Play/Pause,FF,RR,Music Selection), while the Rec Clock app is running. So you can know the current time while listening the music on iPod.
Time Announce way
The Rec Clock announces the current time at 3 steps.
Hour (1 to 12)
Upper digit of Minute (0 to 5)
Lower digit of Minute (0 to 9)
For example, the current time is 11:23, then the Rec Clock speaks "eleven", "two", "three".
Basic Operations
Announcement Interval Selection
You can choose time announce interval from 1/5/10/15/30/60 minutes. If you tap "5", then the Rec Clock tells the time at every 5 minutes.
If you tap "None", the Rec Clock does not announce the time.

Voice Setting
If you tap "Setting" on the 1st screen, then the 2nd screen "Voice Setting" appears. The "Voice Setting" has 2 modes(Play Mode, Rec Mode), which can be changed "Play Mode" or "Rec Mode" button(toggle action).

In the "Play Mode", you can monitor the sound if you tap the N-button. The preset sound is assigned on each N-button, but you can replace it with your voice in the "Rec Mode".

In the "Rec Mode", you can record your voice and assign the sound to the number(0 to 12). At first, you tap the number-N, and say the number's sound near the microphone, while "Recording Now!!!" is shown. The recorded sound can be heard in the "Play Mode".

Time Annouce on demand
If you tap the time (HH:MM) on the 1st screen, then the current time is announced.

iPod Operation

If you play music on iPod, then you start the Rec Clock, the information of the playing music(title,artist,albumn) appears on the 1st screen.
If you tap the music information area, then you can select music.
The big delta button is Play/Pause (toggle action).
Cheese Party 1(Games)[iTunes]
Price: $0.99 -> Free
Thanks to your votes on www.freeAppCalendar.com, Cheese Party is the Featured FREE App of the Day for 15th march.
It's time for the Cheese Party! Gather all the mice for the big cheese party. Play the fun to play, simple and addictive puzzle game.
Cheese Party can be played in 2 modes. Both the modes are challenging and will surely blow up your brain cells. Play to see whether you have the brains to make it to the high scores.
GAME FEATURES
Story Mode
This mode consists of 15 addictive Levels. The player has to guide all the mice towards the cheese basket.

Challenge Mode
This mode consists of 40 Levels and requires high level of concentration.

Global Highscores
Pleasant Graphics
Amazing Sound Effects
THIEF BUSTER Antitheft Alarm 1.1(Utilities)[iTunes]
Price: $0.99 -> Free
We want to thank you for your support. Next 10,000 downloads are our treat! :D
iPod Touch users: Be warned just first mode is enabled by now because of the lack of proximity sensor.
Before assuming it's not working correctly, watch the demo videos by tapping the top left mode icon.
Want foolproof protection for your iPhone? Sure you do and you've found perfect iPhone security right here in THIEF BUSTER. No one's going to mess with your device now because this app has the volume blocking and auto restart capabilities that help keep thieves from making off with your valuable property. Click "…More" to learn why you should download this App today!
Top 1 Paid Apps in Spain November 27th 2009
February Top 5 Paid Apps in Spain
March Top 10 Venezuela, Top 25 Paid Apps in Italy and Israel
Ranked in utilities Top Paid Apps all over the World.
Where has this been my whole iPhone life?
"This thing is AWESOME. I love the loud obnoxious sound it makes and the flashing lights! HA! Thief beware! One note, go for an easy passfinger, ah, password. The less fingers the better. At least it was the less the better for me. I have long nails and the nails seem to count as a finger when touching the screen so i was very careful to only use finger meat." - Clownbaby1st
Congratulations, you've just taken an important step towards iPhone or iPod Touch security by checking out THIEF BUSTER. This is the application you want, to protect your iDevice from would be thieves. They can't turn the alarm volume down and they can't turn it off.
Using the THIEF BUSTER Antitheft Alarm thwarts all attempts to steal your device. Its volume blocking feature ensures that the alarm will send out the maximum level of sound, no matter what. The app can't even be turned off by anyone but you. If someone tries, the application restarts itself. That robber is going to get a big surprise when that loud, obnoxious noise fills the air and lights start flashing. All eyes will be on him as he puts your property down and slinks away.
Not even pickpockets can penetrate your device shield, thanks to THIEF BUSTER's unique Proximity Sensor. Just activate this function and your iPhone will alert you if it slips out of the pocket of your pants, purse or backpack, by itself or with help from someone trying to take it.
Features:
Anti-Pocket Picker Mode
Bag Defender Mode
Don't Touch My iPhone Mode (only feature useable on iPod Touch 2nd & 3rd generation)
Home button makes the app restart
Motion activated and proximity sensor activated (iPhone only)
Multi-touch fingercode
Volume always at maximum when alarm sounds; can't be turned down or off unless you disarm it
High quality visuals
Demo videos
Coming Features:
GPS positioning with stealth mode
Some top secret cool stuff
Something else you're going to love about THIEF BUSTER is the multi-touch biometric sensor. That's the thing that helps you set up your passcode, as well as arm and deactivate your alarm. Touch your fingers to the fingerprint screen in a specific pattern and pretend you're James Bond. Security is a serious subject but you can still have a little fun with it. As a bonus, potential thieves will think that it's their prints stored in your device. Go ahead and snicker if you want to.
While all of this may sound complex, you don't have to worry about trying to figure out a complicated interface. There are instructions and demonstration videos to help you every step of the way, if need be. THIEF BUSTER protects, it doesn't confuse.
Again, congratulations on taking immediate and correct action for total iPhone antitheft security. Downloading THIEF BUSTER Antitheft Alarm is one of the smartest investments you can make and we welcome your feedback.
BrainFreeze Puzzles For Girls - Ragazza Italiano Italian 1.5.3(Games)[iTunes]
Price: $1.99 -> Free
Our games and puzzles are designed as entertainment for the entire family. Game players will find this board game fast paced. The strategy is to complete the puzzle in the shortest amount of time possible. The player needs to use quick action planning before each move. The puzzle tiles never load in the same order so older kids and even young children find our games a new adventure every time they play. Whether you like the action of a racing game, word trivia, or an arcade game, you will love our puzzles.
THREE REASONS BRAINFREEZE IS FOR ALMOST ANYONE:
TRAVELING – BrainFreeze is a great way to pass the time while you travel. If you're stuck in an airport or on a plane, traveling by car, or, in a lonely hotel room, this game will keep you entertained.
WORK OR SCHOOL - Discretely play without your boss or teachers noticing. Game play requires very little movement; you can play the game in one hand with just your thumb.
BUSY PARENTS - A great distraction for the kids, levels one and two are considered very easy, perfect for keeping a young person occupied and challenged.
TRE MOTIVI BRAINFREEZE SONO PER CHIUNQUE:
Vacanza - BrainFreeze è buono per rimanere occupato mentre in vacanza.
Lavoro o Scuola - il piccolo movimento, può giocare in una mano. Nessuno sapranno!
Parents - Due livelli facili. Bambini occupati!
iPocket Clock 1.2(Productivity)[iTunes]
Price: $0.99 -> Free
Finally, after much request, an alarm clock in your iPhone that is both filled with functionality and beautiful!
✓ Some of the main features include:
✓ NEWS TICKER: We provide a very nice scrolling marquee with recent world news.
✓ Different types of Alarms. Not only does this application include different sounds to choose from for the alarm; it also includes these two options that no other application out there has:
✓ Alarm: You can select the sound from our library, or you can select MUSIC from your native iPod application.
✓ Personal Background. With this application you will have the option to select the picture for the alarm clock background. The possibilities are endless! You can be as naughty or nice as you want. Select from some of the basic options we have included or any picture from your photo library/Camera. Just image having a wallpaper of your platonic hottie in your clock, Just use your imagination... This is the only app that will let you put ANY picture in the background.
✓ Font Choices. Change the color of the font of the clock to fit your mood and personality!
✓ Calendar. Unlike most clocks and calendar applications out there; this applications has both included! Why go through the hassle of loading different applications for similar tasks? Here you have it all!
✓ We are sure you will enjoy this application and find it very useful! Furthermore, we are constantly working on this and other applications; please feel free to share with us any ideas or suggestions you may have!
✓ You can set up unlimited alarms, personalizing the name, sound, snooze feature and snooze delay.
✓ Show seconds on/off
✓ Set up iPod songs as your alarm
✓ 24-hour Time on/off
✓ Show weekday on/off
✓ NEWS TICKER on/off
✓ Scheduling on/off time for the flashlight
✓ Background image from: Image Library/Photo Folder or Camera
✓ Shake to turn flashlight on/off
✓ Landscape mode enabled
✓ Touch screen for "talking clock" feature
✓ Slide finger up/down to adjust brightness.
Baby Motion 1.2(Medical)[iTunes]
Price: $0.99 -> Free
Free for a limited time
Baby Motion (bmotion) is a simple application for tracking your baby's movements during pregnancy. Starting around 28 weeks, your doctor will ask you to fill out a movement sheet every day. You will have to measure how long it takes for your baby to make 10 movements. All data is saved between test runs. You can email yourself or your doctor test results at any point, as long as you have a WiFi or Mobile network connection.
Once you have your baby, please check out Baby Activity Logger to track all your baby's activities!
Keywords: kick counter womb fetus pregnant trimester
instaplaylist 1.0.4(Music)[iTunes]
Price: $1.99 -> Free
FREE FOR A LIMITED TIME ONLY!
instaplaylist is the universal remote for music. It allows you to create and manage a playlist of YouTube music videos from your iPhone or iPod touch.
The videos play on your computer while you control playback from your iPhone. Videos continue to play even if you exit instaplaylist or turn your iPhone off.
COMPLETE CONTROL
With a tap of your finger, you can:
Play/pause.
Jump to the previous/next video.
Add and remove videos.
Reorder your playlist.
Adjust the volume.
And more!
FEATURES
Create and control a playlist of YouTube music videos.
No software installation required! Any modern browser will work.
COMPATIBILITY
instaplaylist has been tested with the following browsers: Internet Explorer 6 & 7, Firefox, Safari, Google Chrome and Camino.
REQUIREMENTS
WiFi network.
Computer capable of visiting YouTube.
Cubics 1.0.0(Games)[iTunes]
Price: $0.99 -> Free
Every chid loves playing with cubes - it is essential part of the the learning and child development process. There is a great variety of of cube games and we are delighted to bring you a new one for iPhone and iPod touch. It is well known fact that playing cubes is one of the favorite adult activities when they spend time with kids. Both adults and kids play this gay with great enthusiasm.
In this game children assemble images from fragments. The task is very easy and intuitive: * Just move the cube with your fingers to assemble an image * Shake the iPhone/iPod Touch in order to start new game
Enjoy many hours of play with your kids while teaching them the logic and other essential skills.
80's Arcade Game
,
Adventure Zones
,
Antitheft Alarm
,
Baby Motion
,
Bored Game
,
BrainFreeze Puzzles
,
Business
,
Card Drop
,
Cheese Party
,
Cubics
,
Dragon Slaughter Episode
,
Education
,
Entertainment
,
Free Apps
,
Games
,
Genie of Fortune
,
GreedRace
,
Healthcare & Fitness
,
instaplaylist
,
iPocket Clock
,
iPod Touch
,
iYellowstone
,
Medical
,
MemoryMusic
,
Music
,
My VIP
,
Navigation
,
Peep Photo and Contact Sharing
,
Physics Converter
,
Productivity
,
Rec Clock
,
Reference
,
Shopping List
,
Sleeping Pill
,
Social Networking
,
Spong
,
StatsMate
,
Sudoku
,
THIEF BUSTER
,
Timesheet2go
,
Travel
,
Tweetery
,
UrbanCompass
,
Utilities
,
Vege Garden
,
Vimmy
,
무료 어플
,
아이팟 터치
Trackback
Trackback Address :: https://offree.net/trackback/3090