알림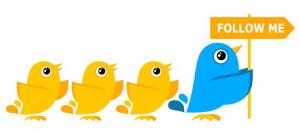 무료 어플에 대한 소식을 조금 더 빨리 알고 싶다면 "연아와 트위터를"를 읽고 팔로하기 바란다. 트위터로는 글을 통해 소개하기 힘든 100명 한정, 한시간만 무료와 같을 어플도 올리기 때문이다. 마지막으로 트위터를 통한 질문에는 거의 답하지 않는다. 트위터를 이렇게 운영하는 이유는 "트위터 운영 노하우 및 팁"이라는 글을 보면 된다. 따라서 트위터로 질문하고 답이 없다고 서운해 하지 않았으면 한다. 질문을 하고 싶다면 반드시 블로그에 관련글을 찾아 올리거나 "도아의 QNA"를 이용하기 바란다.
FREE for today only!
아이폰 무료 어플 FAQ
어제 어플에 대한 글을 조금 늦게 올리고 오늘은 조금 빨리 올리는 덕에 소개할 어플이 않다. 어플에 대한 소개 글을 올린 뒤 구룡포로 대게를 사러 가야하기 때문에 조금 일찍 올리게 되었다. 먼저 소개할 어플은 iCurrencyX라는 환율 어플이다. 평상시 1불, 제한된 시간 동안 무료로 제공된다. Whiteboard Capture Pro는 평상시 3불이나 하는 화이트보드 어플이다. 사진을 화이트보드에 그린 그림처럼 만들어 주는 어플이다. 따라서 학원등의 강의 자료를 잡을 때 유용하다.
Crazy Snowboard는 www.FreeAppaDay.com에서 오늘만 무료로 제공하는 어플이다. 평상시 1불에 판매되며 비교적 빨리 유료로 바뀌기 때문에 빨리 내려받는 것이 좋다. FindBolly는 평상시 1불, 이번주까지 무료로 제공되는 게임 어플이다. 전세계 각국을 배경으로 숨어있는 동물을 찾은 게임 어플이다. 우리나라는 서울과 공주가 포함되어 있다. MyDiscount는 평상시 1불, 제한된 시간 동안 무료로 제공되는 어플로 할인 금액을 계산할 때 유용한 어플이다.
Sevens은 수도쿠와 유사한 게임 어플이다. 다만 숫자가 수도쿠와는 달리 1~7까지만 사용한다. 평상시 2불에 제공된다. First Aider는 평상시 1불에 판매되며 제한된 시간 동안 무료로 제공되는 어플이다. 응급 상황에 도움을 줄 수 있는 정보를 제공하는 어플이다. Funny Prank는 출시 기념으로 오늘만 무료로 제공되는 어플이다.
마지막으로 무료 어플에 대한 소식을 조금 더 빨리 알고 싶다면 트위터 가이드를 읽고 팔로하기 바란다. [트위터][121]로는 글을 통해 소개하기 힘든 100명 한정, 한시간만 무료와 같을 어플도 올리기 때문이다. 마지막으로 트위터를 통한 질문에는 거의 답하지 않는다. 트위터를 이렇게 운영하는 이유는 트위터 운영 노하우 및 팁라는 글을 보면 된다. 따라서 트위터로 질문하고 답이 없다고 서운해 하지 않았으면 한다. 질문을 하고 싶다면 반드시 블로그에 관련글을 찾아 올리거나 도아의 QNA를 이용하기 바란다.
iCurrencyX 1.4.1(Finance)[iTunes]
Price: $0.99 -> Free
FREE FOR LIMITED TIME!
Don't miss the only currency converter you can view 1d/5d/3m/1y trend chart.
A cool currency converter on iPhone & iPod touch.
Key features:
Up to 140 currencies & 3 metals supported.
Favorite Currency List
Set your primary currency and other currencies you often use, then you can check them quickly.
Currency converter
Calculate currencies amount between any two currencies.
View 1d/5d/3m/1y trend chart.
Automatically daily currency rate update or Manually update at anytime(Internet connection required).
NOTE
Check out our another powerful All-in-One tool: SmartConverter! Then you will have:
Currency converter.
unit converter.
Shopping reference charts.
Other kinds of tools
Whiteboard Capture Pro 2.0.1(Business)[iTunes]
Price: $2.99 -> Free
Capturing great-looking whiteboard images with Whiteboard Capture is simple. Just take a picture with your iPhone camera and drag the slider to remove artifacts until you get the perfect capture.
Keep track of your whiteboard images by creating folders for related images. Moving images from one folder to another could not be easier. Give your images titles to make it easier to locate them later.
Share your whiteboard images quickly and easily via email. Images sent with email are full resolution. You can also save your images to the iPhone photo library for syncing to your computer.
Whiteboard images are saved in full resolution JPG format. Original image is also saved to allow adjustments at a later time if you're in a hurry.
A lot of care was taken to provide an app that rivals something Apple would build. App state is saved when the app quits so you can take a picture in a hurry and come back to it later right where you left off. Folder management is modeled around the familar iPhone Mail app allowing you to move or delete multiple images at once. Email sharing provides you with the approximate size of your email so you can make the decision how many whiteboards to share in a single email. These are just some of the small touches that make Whiteboard Capture such a great app.
Support is taken very seriously at Beetlebug Software, LLC. All support emails are answered promptly and everything is done to make sure your issues are resolved. We also enjoy hearing positive feedback and getting feature requests. We have frequently incorporated user feedback into Whiteboard Capture.
Featured in Apple's iPhone in Business section. http://bit.ly/applefeatured
Crazy Snowboard 2.5(Games)[iTunes]
Price: $0.99 -> Free
In collaboration with www.FreeAppaDay.com Crazy Snowboard is FREE TODAY AND TODAY ONLY! Now Plus+ enabled so you can complete with more than 120,000 other Crazy Snowboard players from around the world!
Check out the LIMITED TIME 66% OFF SALE for our other Plus+ enabled titles: CRAZY TURKEY BLAST and SCARECROW! (just search iTunes for 'ezone')
Get ready for some wicked-cool 3D snowboarding action on your iPhone!
Crazy Snowboard has something for everyone:
Eye-popping 3D graphics
30 missions (more than 30 Plus+ leaderboards)
More than 60 Plus+ awards to earn
13 riders to unlock
13 boards to unlock
16 touch-activated in-air tricks to unlock
Grinding: rails, boxes, logs, candycanes!
Smashable obstacles: zombies, snowmen, elves!
Intuitive controls - really feels like you are boarding!
Quick pick-up-and-play
4 endless free-ride tracks
Hours of challenging game-play
Waiting for a bus? Stuck in line? No matter where you are, now you can hit the slopes! Just fire up Crazy Snowboard, tilt your device left and right to steer and you're there!
Ready for some massive airs? Just touch the screen (anywhere) hold down and you'll crouch ready to spring. Release your touch on top of a ramp and you'll get a huge boost. Then link your tricks together to increase your multiplier and score big.
How about some grinding? We've got rails, boxes, logs, candycanes (yes, candycanes!) all ready for your grinding pleasure. See how many you can link together to ramp up your bonus multiplier and boost your score.
Featuring more than 60 Plus+ awards and 30 global leaderboards you'll be able to go head-to-head against your friends to see who is the Crazy Snowboard champion!
Check out http://iphone.ezone.com for screenshots and game play videos.
Other Ezone.com games you may like: Crazy Turkey Blast, Scarecrow, and Galactic Gunner.
FindBolly 1.0(Games)[iTunes]
Price: $0.99 -> Free
FREE FOR WEEKEND
How about finding the cute cuddly bear Bolly?
If Bolly's adorable giggle and jiggle don't melt your heart, you have 9 more lovable animals to choose from (For those who can't make up their minds, we got you covered with the random botton!)
In each beautifully taken picture, there are 100 animals poking their heads out of... well, pretty much everywhere, and 10 of them are Bollys (or your choice of animal). Just find them all in time (adjustable)
It's simple enough to kill time while you're on a hold with the mind-numbing elevator music, and fun enough to keep the little ones entertained while parents sip ice-cold beer.
So take advantage of this limited time special price! 20 stages of pure fun and if you're the king of all animals, maybe there's a nice little suprise waiting for you at the end. It's well worth the investment!
Features:
20 stages and more.
10 animal characters to choose from
Over 20 different animations
Picture from all around the world;
Seoul, Korea
Gongju, Korea
SALZBURG, AUSTRIA
TIANJIN, CHINA
SHANGHAI, CHINA
VIEN, AUSTRIA
TRAUNRENT, GERMANY
HONGKON, CHINA
ANAMANDARA, VIETNAM
CALIFONIA, UNITED STATES
TOKYO, JAPAN
PUNE, INDIA
MACAO, CHINA
WISCONSIN, UNITED STATES
Game tip:
Drag your finger across the screen to scroll.
Pinch your fingers together or apart to zoom in and out.
MyDiscount 1.0.0(Utilities)[iTunes]
Price: $0.99 -> Free
FREE For A Limited Time
Quickly calculate your savings while shopping with MyDiscount! MyDiscount keeps a running total of all your items so you can easily know your total savings and cost.
Easily calculate the sale price of your items that have an initial discount, additional discount, and even cash off!
If you decide that you no longer want an item from your list you can easily delete it with a swipe of a finger.
You can also delete your entire list and start over with a click of a button.
Supports international currency symbols based on your regional settings.
Stop guessing at how much your purchases will cost you and use MyDiscount to track the cost and savings of your shopping!
It's like having a register in your pocket!
Sevens 2.1(Games)[iTunes]
Price: $1.99 -> Free
"Listed on Editor's Picks" AppCraver.com
"Seven looks a heck of a lot better than any Sudoku games I've tried on paper and online. Its graphics are polished; game play is smooth"; and I didn't encounter any glitches or other weirdness". Source: AppCraver.com (9/10)
"If you are looking for a killer yet straightforward puzzle for iPhone, Sevens is must try" Source: iPhoneAppsFinder.com
"Sevens is a killer game meant for those people who are heart and soul for sudoku games" Source: iPhonefootprint.com
"With Sevens, you're dealing with a pretty slick game of Sudoku with an exceptional twist that can simply add to the fun." Source: appbite.com
Inspired by Sudoku, Sevens is a challenging twist to the original puzzle.
Like Sudoku, the aim is to correctly fill-in the missing numbers on a grid. Each row and column must have all the numbers, one to seven.
However, Sevens also features 'colour groups'. These are seven groups of seven distinctly coloured buttons which are scattered across the grid. Each colour group must also contain all the numbers, one to seven.
You have three levels to choose from with three-hundred puzzles in each.
Remember, you're up against the clock - your best time is stored for each level.
Goodluck!
Features:
Three levels each containing 300 unique puzzles.
Personal top 10 for each level stored.
Global online scoreboard for each level showing the top 40 best times.
"shake undo" Shake/jolt the device in the left/right direction to undo last entry in puzzle. This is particularly handy if the user accidently taps an existing number and cannot remember what was there before.
Intuitive gameplay with appealing graphics.
Ability to 'stop the clock' and resume your game later.
First Aider 1.0(Medical)[iTunes]
Price: $0.99 -> Free
Special Promotion, Get this App Free for a limited time.
This is a 'life saving' application in more than one aspect. In a simple and visual style, this application gets essential information to the first aider if the unthinkable were to happen and you require immediate treatment in any medical emergency.
The internationally recognised symbol for first aid, white cross on a green background, can sit in the bottom window of your iPhone. First aid information personalised to your individual requirements can be accessed instantly when the application launches. Blood group, allergies, and medication are shown on the launch page of the application along with any other relevant medical information. Another valuable feature allows a photo ID to be used so there is no confusion as to who the information applies to.
Of the several features the most impressive is the ability to call a predesigned emergency contact within two touches. This speedy response time could make a significant difference in an emergency situation. (iPod touch owners are presented with the contact details) As your iPhone goes with you all day everyday, this application gives you medical peace of mind.
Funny Prank 1.1(Entertainment)[iTunes]
Price: Free
★★★ DOWNLOAD FOR FREE TODAY! ★★★
Introducing maniac laughter in this funny prank that will have your victims utterly confused as they try to find the source of these constant crazy attacks! Now you can recreate these sounds effect and drive people you hate nuts and no matter what they do, they hear them coming from some secret place... set a countdown, up to 60 minutes before the prank and then, press the button to start the prank and watch as the screen fades to an innocent off mode silently awaiting your prank victims.
To change a setting or turn the prank off, just tap anywhere on the screen to have the settings fade back into view. Depending on your skills at slipping this unnoticed prank into the perfect hidden spot, your prey will be searching for hours! Meanwhile, the entire time your iPhone or iPod touch looks as if its innocently turned off. Make it even harder for them to locate by setting the how often the noises should be made, from extremely often with every second to rarely maybe once a minute more or less. Trick your friends and family members for good!
Trackback
Trackback Address :: https://offree.net/trackback/2998