알림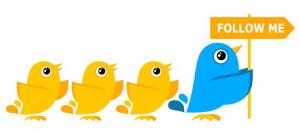 무료 어플에 대한 소식을 조금 더 빨리 알고 싶다면 "연아와 트위터를"를 읽고 팔로하기 바란다. 트위터로는 글을 통해 소개하기 힘든 100명 한정, 한시간만 무료와 같을 어플도 올리기 때문이다. 마지막으로 트위터를 통한 질문에는 거의 답하지 않는다. 트위터를 이렇게 운영하는 이유는 "트위터 운영 노하우 및 팁"이라는 글을 보면 된다. 따라서 트위터로 질문하고 답이 없다고 서운해 하지 않았으면 한다. 질문을 하고 싶다면 반드시 블로그에 관련글을 찾아 올리거나 "도아의 QNA"를 이용하기 바란다.
FREE for today only!
아이폰 무료 어플 FAQ
오늘은 총 14개의 어플을 소개하겠다. 먼저 BloodWise Glucose라는 어플은 당뇨 환자가 혈당을 관리할 수 있는 어플이다. 그러나 아쉽게 이 어플은 이미 유료로 바뀌었다. 따라서 내려받을 때 주의하기 바란다. iPlacemarks는 이름처럼 장소를 책갈피 하는 어플이다. 얼마나 유용할지는 모르겠지만 평상시 5불에 판매되는 어플이며, 아주 짧은 시간 동안 무료로 제공된다.
Pocket Whip은 평상시 1불, 제한된 시간 동안 판매되는 장난치기 어플이다. AA Asian Boobs은 그림을 보면 알 수 있지만 동양 여성의 약간 야한 사진을 볼 수 있는 어플이다. 평상시 2불, 제한된 시간 동안 무료로 제공되며, 17세 이상만 받을 수 있는 어플이다. myXident는 우연한 차량 사고가 발생했을 때 관련된 정보를 기록하고 보험사와 같은 곳에 연락할 수 있는 어플이다. 평상시 2불에 판매된다.
RockRock은 3차원 블럭을 이용한 무늬 맞추기(Pattern Matching) 게임 어플이다. 평상시 1불에 판매되는 어플이다. Bubble은 버블버블이라는 PC 게임처럼 볼을 쏘아 세개 이상 만들어 볼을 깨는 게임이다. 버블버블과는 달리 가운데 볼판이 볼에 맞는 강도에 따라 회전한다. 평상시 1불에 판매된다. Puzzle Gems은 이름에서 알 수 있듯이 Gems형태의 게임 어플이다. 평상시 2불에 판매된다.
Medical Apps는 평상시 2불, 제한된 시간 동안 무료로 제공되는 의료 어플이다. 환자에 대한 진료 기록, 시간등을 기록할 수 있는 어플이다. CrossingFire는 평상시 1불, 올 1월까지 무료로 제공되는 어플이다. Beserk Scare Prank는 평상시 1불, 이틀간 무료로 제공되는 어플이다.
Real Deer Hunting은 평상시 1불에 판매되는 게임 어플로 사슴을 쏘아 맞추는 게임 어플이다. Dr. Nano는 3D Adventure in the Human Body라는 부제처럼 나노 기술을 이용 인체를 탐험하는 게임 어플이다. 평상시 1불에 판매된다. iLead365는 1년 365일 동안 매일 통찰력을 제공하는 어플이다. 평상시 무료 5불에 판매되는 어플이다.
마지막으로 무료 어플에 대한 소식을 조금 더 빨리 알고 싶다면 트위터 가이드를 읽고 팔로하기 바란다. 트위터로는 글을 통해 소개하기 힘든 100명 한정, 한시간만 무료와 같을 어플도 올리기 때문이다. 마지막으로 트위터를 통한 질문에는 거의 답하지 않는다. 트위터를 이렇게 운영하는 이유는 트위터 운영 노하우 및 팁라는 글을 보면 된다. 따라서 트위터로 질문하고 답이 없다고 서운해 하지 않았으면 한다. 질문을 하고 싶다면 반드시 블로그에 관련글을 찾아 올리거나 도아의 QNA를 이용하기 바란다.
iPlacemarks 1.0(Navigation)[iTunes]
Price: $4.99 -> Free
iPlacemarks is FREE for a short time only.
Get it now while you still can !!! Price WILL go back up.
We apologize for our service outage. iPlacemarks is now fully fixed and ready to Navigate you to your favorite places.
We are working on a new version, with even more great features.Enjoy.
iPlacemarks are location bookmarks on your Home Screen
1 Click and you are on your way to your favorite places
Create buttons for any locations in Google Maps.
Bookmarking locations on your homescreen lets you find your favorite places faster. Always looking for the nearest Starbucks? Jamba Juice? Chevron gas station? Bank of America ATM? Want to know what is the fastest way to get home?
If so, iPlacemarks is for you. Get 1-click shortcut buttons on your homescreen for all of the above places. This app is not a bunch of menus and lists of points of interest. You can make your own custom location bookmarks. You can placemark any location on Google Maps directly on your home screen.
If you search for the same places over and over this app will save you lots of time. iPlacemarks bookmark map locations and with just 1 click route you to the nearest location of your favorite places. In addition, as your location changes, your nearest route to your desired location changes. Whether you are downtown at the office or inside your living room, you'll always be 1 click away from getting directions to your favorite locations.
It is really easy to bookmark your favorite places. You can make your own home screen buttons in seconds, that make navigating in a rush much easier.
iPlacemarks makes your GPS and Google Maps application much more fun.
BloodWise Glucose / Blood Sugar Tracking Utility 2.1.1(Medical)[iTunes]
Price: $0.99 -> Free
**FREE for one day ONLY!&& BloodWise is the simplest, easiest-to-use application for quickly recording and keeping track of your glucose/blood sugar concentration levels on a daily basis.
Built-in visualization quickly shows you your recent measurements as well as long-term trends and averages. A statistics view sums up your measurement history and visually plots your average daily glucose levels, showing you how your specific levels fluctuate over the course of a day.
NOW SUPPORTS MEASUREMENTS BY MOLECULAR COUNT (mmol/L) for non-United States users!!!
Key features include:
Capability to export your data via email in spreadsheet-ready format. Now you can easily send your measurement history to yourself for safe keeping, import that data using most common spreadsheet applications, or even send a copy to your doctor for review!
Crisp, clear, easy-to-read charts. Color-coded data points visually indicate elevated or risky glucose levels, giving you a clear view of your measurement history at a glance.
Detailed statistics reporting how your measurements change over time and visually indicate how your average blood sugar levels fluctuate throughout the course of a day.
BloodWise has a simple, streamlined interface that lets you input data in seconds, and the touch of a button gives you details about how your blood sugar - and your health - changes over time. Try BloodWise today, as an important step toward better managing your blood sugar!
NEW IN VERSION 2.1:
Support for recording and displaying measurements by weight (mg/dL) or by molecular count (mml/L) to support customers in the United States and other countries.
Fixed intermittent problem on some devices that causes App to exit if an apostrophe is entered in notes.
Added quick tips.
Numeric keyboard now features a "dismiss" button for easier input.
Other Minor user interface enhancements.
WE'RE LISTENING TO YOU!
We're not a big, rich software company, but we ARE dedicated to our users and we're listening.
Features coming soon:
Scrollable date ranges so you can view previous weeks or months of data.
High-resolution charting for crisp, precise details.
Full screen charting.
Support for recording and tracking weight.
Range bars in statistics charts to visually indicate maximum and minimum measurements.
FRENCH and SPANISH language support.
ATTENTION FRENCH AND SPANISH SPEAKERS!
SwEng Corp. needs native French and Spanish speakers to help us proofread and verify the French- and Spanish-language versions of BloodWise. Email [email protected] if you would like to help improve this product!
This application is an information recording tool only and is not intended to diagnose, prevent, or recommend treatment for any disease or illness. Consult your doctor for informed medical advice about your blood sugar and health.
Pocket Whip 1.1(Entertainment)[iTunes]
Price: $0.99 -> Free
FREE for a limited time...
Need your friends, family or co-workers to GET A MOVE ON?
WOOSH! CRACK! Pocket Whip is like having a real life stock whip in your pocket, only it's totally harmless!
Perfect for those times when you're feeling frustrated or impatient and want to let people know in a fun way!
Move your iPhone up and down or side to side to make your whip go WOOSH or flick your wrist to make it CRACK!
You'll be whipping like a pro in no time! Enjoy!!
(for best results make sure the volume on your iPhone or iPod Touch is turned all the way up. If you really want to go wild, plug your device into a stereo!)
POCKET WHIP UNLEASHED coming soon...
AA Asian Boobs 1.1(Entertainment)[iTunes]
Price: $1.99 -> Free
Free For a LIMITED Time!!!
The hottest asian babes in app store!
you should not miss this if you love boobs!!!
contains many albums with lots of babes.
Photos of sexy asian girls with BIG BOOBS,The album number is keep increasing.
myXident - International Accident Report 2.1.1(Utilities)[iTunes]
Price: $1.99 -> Free
myXident is the "Must Have" App for every motorists or road user.
With myXident you carry your international Accident Report and your needed Data ( such as Policy No. etc.) always with you.
Additionally to the standard Data to fill out myXident add following features to your Accident Report
Taking images of the accident
GPS Location
Sketch drawing on the Map regarding the GPS Location
Creating and Sending a PDF to the insurer and accident partners
Signature of both parties over Touchscreen
In case of an Accident you now have all your data and more ( Pictures, GPS Location, etc. ) with you.
Be the first to send your Report to your insurance company and be able to leave calmed the place of the accident because you already sent your data and more to your insurer.
This App is already supported by OAMTC and ARBO and other Automobile Associations will follow.
Bug reports, idea for improvement and feature requests please mail to [email protected].
---- NOTICE ---
Due a heavy bug regarding creating a PDF - the PDF Password wasn't set and therefore the PDF wasn't created -- all buyings regarding V2.1.1 will be recouped.
Regarding the recouping please send your iTunes myXident Recipe to [email protected]
Wie apologize for this bug and will set myXident to free till the next update to V 2.1.2
As mentioned above please send your Bug reports, feature requests, etc. to [email protected].
RockRock 1.0(Entertainment)[iTunes]
Price: $0.99 -> Free
RockRock is a new popular pattern matching game,specifically design to take advantage of the iphone's unique capabilities.
Features:
Fully utilizes the accelerometer and touch screen to provide a unique gameplay experience.
Crisp, eye-catching 3D graphics.
Realistic sound effects.
Two kinds of mode,Puzzle Mode and Terminal Mode,they are both interesting and exciting.
High scores,special challenge mode with ranking system.
Automatically save.
Object:
To clear those mystic stage as soon as possible and get as many scores as you can by removing bijoux, rotate the iphone to change the position of bijoux,tap screen to add new bijoux, make any three or more bijoux of the same color connected each other,then them will be removed.
How to play:
Tap the area on the board without bijoux,then a new bijou will be produced and it will fall whichever direction is down. Tap on the joint of two bijoux,then a new bijou will insert into them. Rotate the iphone to change the position of bijoux.
Bubble! 1.1(Games)[iTunes]
Price: $0.99 -> Free
The most addictive game I have ever played.
Puzzle Gems - The Challenge 1.1(Games)[iTunes]
Price: $1.99 -> Free
Puzzle Gems takes you on a Puzzler's journey of Epic proportion. Enjoy beautiful scenery and exotic animals as you focus your mental energy on the mystery of the Gems. You will be instantly hooked as you chain massive combos for maximum score.
This fast paced Puzzler will have you head spinning as you attempt to destroy all the Gems. Time is always ticking, so you have to move fast.
The first few levels are easy, but how far can you really go? Will you unlock all the secrets of Puzzle Gems? With Puzzle Gem's new Achievement System, the fun is just the beginning
Features:
Fast Paced Gem Busting action.
Fun and Challenging puzzler with our new XCombo System. ?Amazing Crisp High Res Graphics.
Exciting Achievements System. Unlock them all.
Let's see how many Combos can you chain together.
Easy to Learn, Hard to Master.
Many Exotic Locations to Visit.
Challenge your Best Scores.
Fullscreen view of any location.
Special Power Up.
Many Easter Eggs in the game to discover.
Medical Apps 1.0(Medical)[iTunes]
Price: $1.99 -> Free
4 apps in 1...and growing!
Now on an introductory sale - FREE for a limited time!!
Medical Apps is a folder for all your iPhone medical application needs. Don't bother wasting valuable real estate with all your separate, space-wasting applications. Medical Apps will continue to grow with time as we add more and more apps to its contents. Currently - we have 4 applications:
Patient Log - record your patient encounters quickly, and enjoy our large database or pre-entered diagnoses. Add and remove diagnoses at your leisure.
Time Log - residents: make sure you don't go over that 80-hour work-week!
Procedure Log - record your procedures with our pre-built procedure database. As always, add and remove as you wish for easy entry.
PreRound Translator - have the ability to read out loud 10 key 'morning' phrases you might want to ask your patients in over 30 languages.
Stay tunes for our 5th app to be added within a short time:
Procedure Guide - ever been told, 'get everything ready for the LP and page me'? Now you'll know what to get, what to check, and how to follow up for your procedures.
Our apps are growing so stay tuned for more.
CrossingFire 1.0(Games)[iTunes]
Price: $0.99 -> Free
FREE FOR THE MONTH OF JANUARY 2010!
Crossing Fire is board game where the goal is to conquer squares of the board.
It can be played on boards of different size: from 3×3 to 9×12 in the full version, and on boards from 3×3 to 7×7 in the light free version.
You play against your IPhone. The game ends when no more legal moves are possible.
It can also be played with weights on the board squares. In this case, the total score of a player is computed by summing up the weights on the conquered squares.
Beserk Scare Prank 1.0(Entertainment)[iTunes]
Price: $0.99 -> Free
2 day sale! In celebration of some great responses and the 1.1 update. Get it for free before the sale ends.
THIS APP IS DESIGNED TO SCARE PEOPLE!
COMPLETELY RANDOM SCARE! UNLIKE OTHER SCARE APPS
WATCH OUR COMMERCIAL: http://tinyurl.com/beserkapp
ABOUT:
This is the best way to freak your friends and family out. It get them hooked into a simply but addicting game that draws their whole attention to the screen. Once that is done, then sometime randomly during play a "demon" breaks out thru the background and jump right out at them, causing them to jump and scream themselves.
This scare is not done with just and image and a sound it is a VIDEO to really add to the scare factor.
This app was created with those stare at the dot emails that went a round a few year back, get the player totally focused on the screen only to freak them out moments later.
This is a great app for pranksters
USAGE
Scare your friends
Scare yourself
Use headphones for best reactions
ADDITIONAL INFORMATION
Have vibrate switch off (iphone users)
Turn sound all the way up
Looks and feels like a real game
Works best in quiet rooms where the person can really concentrate on the button sound to help them "win"
DISCLAIMER:
I am not responsible for any harm that may come from using this app to the player or to the pranker based on the players reaction. Also don't be stupid and use on any one with a heart or other health condition.
Please review and let me know what you think.
www.minorbits.com
Real Deer Hunting 1.04(Games)[iTunes]
Price: $0.99 -> Free
Real Deer Hunting boasts realistic deer behaviors, outstanding graphics, and the most immersive hunting experience available.
Top 10 Simulation Game
Top Sports Game
Top 100 All Games
Introducing Real Deer Hunting from the developers of the original Deer Hunter game ? and founders of the hunting game genre back in 1997. Real Deer Hunter is the first in a series of ultra realistic hunting games.
Hunt the hardwoods of snowy Indiana or the scrubby plains of rugged Texas all while being surrounded by the sounds of nature, blowing clouds, falling snow, or pouring rain!
Use your hunting skills to call in doe, bucks, or elusive, non-typical monster bucks! Deer have real-life behaviors: they wander to food sources, hear your calls, and respond to your scent and movement. A spray of cover scent will keep you hidden while you spot distant deer with range-finding binoculars. Use rattling antlers and doe bleat or buck grunt calls to attract the biggest buck for your trophy room. Unlock new stands as you work toward the most prized hunting spots in the state!
GAME FEATURES:
Amazing, realistic deer behavior for the best in hunting simulation
Realistic location art and environment sound effects accurate to the actual hunting areas
Selection of weapons: a shotgun, rifle with scope, and compound bow
Choose to hunt from 18 different hunt stands in Texas or Indiana
Realistic weather conditions including wind, moving clouds, rain and snow effects
All the tools of the trade - rattling antlers, a buck grunt call, a doe bleat call, and binoculars for luring deer in for a clean shot.
Track your progress with ongoing hunting statistics: number of hunts, longest shot, biggest buck, and others...
Fill your trophy room with doe or up to 8 different trophy bucks including monster bucks and non-typical racks
Brag about your trophy room with friends by emailing them your trophy room and hunting statistics
Can you bag the big bucks?
Visit us on the web at:
www.sunstormgames.com
Please email us your comments. We value your opinion and want to build games that you want to play. Email us at: [email protected]
Follow us online at:
twitter.com/sunstormgames
Dr. Nano- 3D Adventure in the Human Body 1.0.5(Games)[iTunes]
Price: $0.99 -> Free
Dr. Nano- 3D Adventure in the Human Body
Super Sale!
(Do Not Delete Game When Completed!)
NEW LARGE ENVIRONMENTS
Dr Nano will Walk, Run, Jump and of course SHOOT
New Medical Devices
NEW BODY PARTS TO EXPLORE!
Kidneys and Brain
THIS UPDATE:
Online World High Score
New Stent Delivery
Full Audio Mission Briefings
Audio Controls- Background Music Shutoff and Sound Effects
New Graphics
Massive Speed Optimizations
Next UPDATE: Exclusive Dr Nano X Lite- New Missions on Foot
EXPERIENCE A FANTASTIC 3D JOURNEY INTO THE HUMAN BODY.
Dr. Nano, the child doctor genius uses future Nanotechnology to shrink down to the size of a blood cell and treat his patients from the inside-out.
Critics Are Saying:
"3D Graphics are impressive, music and sounds effects add a great value to the overall game experience. It is simply a lot of fun and I am sure this game will only get better as time goes on and newer version are release to the public. I would give it 5 out of 5 stars! Games like this make iPhone a real gaming platform!"
Tyson Williams, Tysonwilliams.com
"It shows. This is why I'm so excited about the other "organ levels" (as odd as that sounds), because the heart level is really cool. Your hard work truly shows guys...great job!" Sizzlakalonji, Toucharcade Forums
FEATURES:
2 Levels of Game Play Normal and Expert
21 Exciting Levels (More to Come)
Free swim Levels using a Force Field
Fly around in a Foglet Nano Submarine
Battle the Mother of All Parasites
Blast Away Plaque
Shake off White Blood Cell Attacks
Destroy Nasty Viruses
Blast Swimming Parasites
Upgrade your Medical Device Defense System
Place a Futuristic Heart Stent
Fly through the arteries of the human body and into the heart
Speed Round Bonus Scoring
Check out the video on You tube:
https://www.youtube.com/user/MissionCritStudios#p/u/4/KE17UYOEVIQ
iLead365 - Your Daily Personal Leadership Coach 1.2(Lifestyle)[iTunes]
Price: $4.99 -> Free
iLead365 provides inspiring insights each day, 365 times a year, into leadership, coaching, collaboration, change, reflection, career and private life. You take the lead in your life, and iLead365 is the perfect companion to help you improve your personal effectiveness, any time and anywhere. iLead 365 is based on a proven personal leadership and coaching program that has become an empowering part of daily business and private life for many people.
The iLead365 features allow you to:
Receive a new one-liner insight with explanatory information every day of the year
Grow your archive of insights and knowledge as the year progresses, grouped in seven themes
List and collect your favorite insights to return to them for frequent reflection
Adapt and use the information in many different contexts to inspire yourself and others
Forward your favorite one-liners and background info to your friends and colleagues
Experience the look and feel of a tear-off calendar, including a realistic ripping sound, and an "old page" look for those pages in need of tearing off
And much more!
This app is a collaborative creation:
The content was provided by Aty Boers and Marijke Lingsma who produce the popular Coaching Calendar (the top selling management product in the Netherlands)
Games Factory Online co-produced and published this app
This app was co-produced and developed by MADfirm (artwork and code)
Trackback
Trackback Address :: https://offree.net/trackback/3001