알림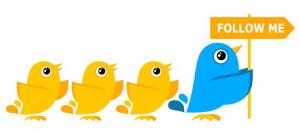 무료 어플에 대한 소식을 조금 더 빨리 알고 싶다면 "연아와 트위터를"를 읽고 팔로하기 바란다. 트위터로는 글을 통해 소개하기 힘든 100명 한정, 한시간만 무료와 같을 어플도 올리기 때문이다. 마지막으로 트위터를 통한 질문에는 거의 답하지 않는다. 트위터를 이렇게 운영하는 이유는 "트위터 운영 노하우 및 팁"이라는 글을 보면 된다. 따라서 트위터로 질문하고 답이 없다고 서운해 하지 않았으면 한다. 질문을 하고 싶다면 반드시 블로그에 관련글을 찾아 올리거나 "도아의 QNA"를 이용하기 바란다.
FREE for today only!
아이폰 무료 어플 FAQ
오늘은 총 17개의 어플을 소개하겠다. 먼저 WolframAlpha는 무료 어플이 아니다. 평상시 50불에 판매되는 어플로 현재 2불로 할인 판매하고 있기 때문에 소개한다. WolframAlpha는 Mathmatica를 만든 것으로 유명한 과학신동 Steven Wolfram이 만든 검색엔진이다. 다음 세대의 검색엔진이라는 각광을 받았던 엔진으로 일반적인 검색엔진과는 확연히 다른 결과를 제공한다. 이 검색엔진은 Mathmatica와 같은 연산, 자세한 주가 정보등 제공되는 정보량이 상당한 검색엔진이다. 이 검색엔진을 바로 사용할 수 있는 어플이 바로 WolframAlpha이다.
Batter Up Basebal는 평상시 2불에 판매되는 3차원 야구 게임이다. 주변을 보면 볼을 쏘는 기계가 있고 야구 방망이로 이 볼을 치는 게임이 있는데 이 게임을 아이폰 어플로 만든 것이다. Twizzle은 평상시 10불이나 하는 트위터 어플이다. 그러나 기능은 1불짜리 어플보다 못하다. 따라서 가격으로 장난치는 어플로 보인다. 트위터 어플은 기능은 역시 트윗레이터(Twittelator)가 최고다.
ABA Flash Cards는 평상시 1불에 판매되는 플래시 카드 애플이다. 하나만 올라온 것이 아니라 20여개 넘개 무료로 올라왔다. 플래시 카드를 이용해서 영어 단어를 학습할 수 있는 어플로 품질은 괜찮은 편이다. Sundials는 그림으로 그린 듯한 시계 어플이다. 평상시 1불에 판매된다. Pixter는 평상시 3불에 판매되는 어플로 멀티터치 어플이다. 그림을 불러온 뒤 멀티터치를 이용 할 수 있다. Build A Baby BragBook는 자신만의 이야기를 만들 수 있는 어플로 평상시 2불에 판매된다.
Stratton Tapped은 평상시 5불에 판매되는 Stratton Mountain 리조트의 가이드이다. 이런 가이드를 5불에 구입할 사람이 얼마나 될지는 의문이다. W M D는 What's My Drink의 약어로 혼합 음료, 칵테일의 무엇이 들어있는지 맞추는 게임 어플이다. Gabuku는 3차원 수도쿠 게임이다. 수도쿠를 좋아하는 사람은 내려받아도 될 듯하다. 마지막으로 mySticky은 예전에 한번 올라온 메모 어플이다. 평상시 1불에 판매된다.
마지막으로 무료 어플에 대한 소식을 조금 더 빨리 알고 싶다면 트위터 가이드를 읽고 팔로하기 바란다. 트위터로는 글을 통해 소개하기 힘든 100명 한정, 한시간만 무료와 같을 어플도 올리기 때문이다. 마지막으로 트위터를 통한 질문에는 거의 답하지 않는다. 트위터를 이렇게 운영하는 이유는 트위터 운영 노하우 및 팁라는 글을 보면 된다. 따라서 트위터로 질문하고 답이 없다고 서운해 하지 않았으면 한다. 질문을 하고 싶다면 반드시 블로그에 관련글을 찾아 올리거나 도아의 QNA를 이용하기 바란다.
WolframAlpha 1.1.0(Reference)[iTunes]
Price: $49.99 -> $1.99
Wolfram|Alpha--Get answers. Access expert knowledge. Wherever you are. Whenever you need it.
Find out how much vitamin C is in a bowl of ice cream. Learn what European country has the fourth largest population of children. Compute solutions to difficult trig and calculus problems. Balance complex chemical equations. Discover what is overhead as you gaze up at the stars. Finally crack that crossword puzzle.
Whoever you are and whatever you do, Wolfram|Alpha delivers insight and understanding into any facet of your life.
Batter Up Baseball™ 1.2(Games)[iTunes]
Price: $1.99 -> Free
FREE FOR A LIMITED TIME ONLY!
Always thought you were major league material? Then suit up and hit the field with BATTER UP BASEBALL™ from Skyworks®, creators of the best quality and most fun sports games on the iPhone/iPod touch!
With BATTER UP BASEBALL, hone your batting skills in two game modes and hit as many homeruns as you can in a real-time rendered, retro-style ballpark, reminiscent of the days when baseball was simply "America's Favorite Pastime."
NOTE ON USER FEEDBACK: BATTER UP BASEBALL is a state-of-the-art 3D game that requires much of the horsepower of your device. As with many games of this type, we recommend that YOU FIRST POWER DOWN YOUR DEVICE and turn it back on for a fresh reboot before playing BATTER UP BASEBALL. This should resolve any user issues noted in the reviews regarding frame rate or controls. As always, thanks for your continued support of Skyworks games. We hope you enjoy playing them as much as we enjoy making them.
DESCRIPTION:
In Home Run Rally Mode, strikes, foul balls, and infield hits will cost you a swing, but every homerun will earn you another one! In Arcade Mode, aiming for billboard targets will earn you even more free swings!
To bat, keep your eye on the mound, time your swing with the incoming pitch, then "flick" your finger up to swing. The speed and direction of your swing will control the speed and direction of the ball. Once the ball is in flight, you can "influence" its direction and speed using the accelerometer by tilting up/down or left/right!
KEY FEATURES:
HOME RUN RALLY MODE – Swing for the fences as many times as you can!
ARCADE MODE – Hit home runs while aiming for a variety of animated billboards!
FULLY 3-D REAL-TIME RENDERED BALLPARK AND BATTER
ACCELEROMETER CONTROL – Influence the ball's flight over the fence!
FULLY ANIMATED BONUS TARGETS – Hit these to earn extra swings!
SOUND VOLUME CONTROLS
LOCAL HIGH SCORE BOARDS
After you play BATTER UP BASEBALL, try 3 POINT HOOPS® and other hit titles from Skyworks, including ARCADE BOWLING™, ARCADE HOOPS BASKETBALL™, MENTAL BLOCKS® (puzzle), and POKER MATCHUP™ (card). Just search for "Skyworks" in the App Store search bar, find your favorite games, and have fun!!!
Look for more new games from Skyworks COMING SOON!
www.Skyworks.com
Twizzle ~ twitter client 1.8(Social Networking)[iTunes]
Price: $9.99 -> Free
Follow me on Twitter: http://twitter.com/twizzle4iphone/
Twizzle is a free, beautiful, twitter client for the iPhone. It's stock full of features but will never get in your way.
Features:
Multiple account support.
Landscape tweeting.
Twitpic integration to upload pictures to Twitter on the go.
View and favorite tweets.
Retweet, @reply, and direct message anyone Twitter allows you to.
View anyone's friends/follower count, description, location, recent favorites, tweets, and mentions.
Click links directly in tweets to access them in Safari.
Follow your mentions and direct messages.
Much, much more!
It's FREE, so try it out for yourself! We'll keep building it and adding features and making it faster and improving certain aspects of the app, so download it now and get free updates forever!
Check out my other app: http://colorstreamapp.com/
ABA Flash Cards - Things You Wear 1.0(Education)[iTunes]
Price: $0.99 -> Free
In honor of Autism Awareness Month, all of our ABA apps will be FREE for the entire month of April.
A national report in the Journal of Pediatrics reveals that 1 percent of US children ages 3 - 17 have an Autism Spectrum Disorder, an estimated prevalence of one in every 91 children. This is a dramatic increase from the 1 in 150 prevalences previously reported.
Visit us at www.kindergarten.com to learn more about ABA therapy and our applications.
At Kindergarten.com our flash cards are specifically created to stimulate learning and provide tools and strategies for creative, effective language building. Flash cards can be a great tool for fostering the mastery of new words, building vocabulary and conveying new concepts.
This collection was seamlessly created with 50 superb, concrete, colorful images that are of high interest to both visual and auditory learners. By adding clearly pronounced real audio and text we've added another dimension to traditional flash cards encouraging vocal imitation for those with emerging language skills. Classical music is randomly played along with visual reinforcement to maintain your child's interested while introducing them to the world's most popular composers such as Mozart, Beethoven and Tchaikovsky.
Our intent is to provide children with quality educational applications that are not only enjoyable but also enhance cognitive development, phonemic awareness, and reading readiness.
Top features of our applications:
Clear, Colorful, Concrete Images
Benefits to both Visual and Auditory Learners
Classical Music with Visual Reinforcement
Sound can be turned "on" or "off"
Flash Cards can be shown in order or shuffled
Concisely Pronounced Audio
Our "Things You Wear" collection includes:
Backpack, Ballet Slippers, Belt, Bib, Crown, Diaper, Dress, Flip Flops, Galoshes, Glasses, Gloves, Goggles, Hair Clips, Hat, Helmet, Jacket, Jeans, Lei, Lip Balm, Mask, Mittens, Necklace, Overalls, Pajamas, Pants, Perfume, Purse, Raincoats, Ring, Robe, Scarf, Shirt, Shorts, Skirt, Slippers, Sneakers, Socks, Sun Hat, Sunglasses, Sunscreen, Sweater, Swimsuit, T Shirt, Tank Top, Tiara, Tie, Underpants, Vest, Watch, Wig.
To view our complete portfolio of our applications please visit us at www.kindergarten.com.
At Kindergarten.com we provide a wide range of early childhood applications using behavioral techniques that are based on the principals of Applied Behavioral Analysis (ABA) using a Verbal Behavior (VB) technique. ABA has been scientifically proven to be effective in teaching academic, language and communication skills to typically developing children as well as those with special needs or developmental delays such as Speech or Language Delays, Dyslexia, Hearing Loss, ADD/ADHD, Auditory Processing Disorder, Autism, Dyspraxia, and PDD-NOS.
Sundials 1.0(Utilities)[iTunes]
Price: $0.99 -> Free
Sundials is a lightweight app that recreates garden style sundials in the palm of your hand.
Features include three styles of horizontal dials that are switched via the info button and a digital clock overlay when the handset is turned upside down. Whether you've just discovered the humble sundial or you're already a collector, Sundials allows you to indulge anywhere.
If you want to learn more about horizontal sundials, vertical sundials, equatorial sundials, and more, Wikipedia has a wealth of information at http://en.wikipedia.org/wiki/Sundial.
Background watercolor painting designed by Katherine Nicole. See more of her work at www.katherinenicole.etsy.com.
Ultimate Solitaire 1.0(Games)[iTunes]
Price: $0.99 -> Free
If you like Solitaire then this is the game for you! Both Klondike 1 and Klondike 3 are included and you can move by tap and drag, tap and then tap or double tap to move up to top. Our natural movement system lets you play the way you like.
Taking a standard 52-card deck of playing cards (without Jokers), one upturned card is dealt on the left of the playing area, then six downturned cards (from left to right). On top of the downturned cards, an upturned card is dealt on the left-most downturned pile, and downturned cards on the rest until all piles have an upturned card.
The four foundations (light rectangles in the upper right corner of game) are built up by suit from Ace (low in this game) to King, and the table piles can be built down by alternate colors, and partial or complete piles can be moved if they are built down by alternate colors also. Any empty piles can be filled with a King or a pile of cards with a King at the top.
Completely fill the foundations up to win the game.
Features:
Klondike 1 and Klondike 3 modes. This controls how many cards are turned up into the waste at a time. Saves your game when you exit or answer a call.
Great background music and sounds.
Thanks for buying Ultimate Solitaire!
Pixter 1.1.1(Entertainment)[iTunes]
Price: $2.99 -> Free
Explore the fascination of the iPhone and iPod Touch's multi-touch display to its full extent. Load images from you device into Pixter and start exploring . Wether you want to make a collage or just play around with your images, Pixter will be alot of fun!
FEATURES:
• Interactive multi-touch view
• Interactive popup menu controller
• Full multi-touch support
• Pinch to change the size of images
• Easily move and rotate images
• Double-tap to bring an image to the top
• Easily add or delete pictures
• Optional button sounds
• Optional image border
• Chose border width
• Make screenshot of your compilations
• Screenshots are automatically saved to Photos
• Image previews
iCarPlayer 1.3(Music)[iTunes]
Price: $0.99 -> Free
FREE: for a limited time
This is a simple interface for playing your Albums or Playlists on you iPhone or iPod Touch.
This interface is ideal for use in the car due to it being simple and having large buttons.
It allows you to select your Playlist or Album before you set off on your journey;
It has 4 large buttons for easy control when playing the Album or Playlist;
It displays the Song Name and Artist clearly.
GRTCme 1.0(Travel)[iTunes]
Price: $0.99 -> Free
Do you ride GRTC (Greater Richmond Transit Company) buses?
If so this is the perfect iPhone app for you!
Get all the Schedule and Route information at your finger tips.
Your bus late or just didn't come at all use our easy contact options and you've got GRTC on the phone in a second without leaving the app.
FEATURES:
All GRTC Schedules and Routes
Detailed Schedule and Route information
Simple ways to contact GRTC from within the app
FEEDBACK:
I will continue to improve this app with free and frequent product updates including new features. Therefore I would like to know all your suggestions or any bugs you may encounter.
You can also send a email to [email protected].
Follow me @jasoncheeks on Twitter.
NOTE: Please contact me with questions before leaving negative comments. I will respond within 24 hours.
Thank you and enjoy!
Shady Puzzle: Easter Edition! 1.1(Games)[iTunes]
Price: $0.99 -> Free
EASTER WEEKEND PROMO!
ONLY 99CENTS!
Mr. Bunny has lost his Easter Eggs!
Help Mr. Bunny get his Eggs back by using your mental strength to move rocks! Literally!
Presenting the next edition of the amazing Shady Puzzle Series! Features include:
38 NEW PUZZLES!
8 NEW ACHIEVEMENTS!
1 REALLY CUTE BUNNY!
MUSIC!
AND
A SECRET ACHIEVEMENT (AN EASTER EGG :P) TO BE FOUND!
P.S. If you find it, come to www.lambdamugames.com/facebook and post your screenshot of the HIDDEN Egg!)
Build A Baby BragBook 1.21(Productivity)[iTunes]
Price: $1.99 -> Free
Sale for the weekend > Congratulations to Apple on the launch of the iPad!
Create your own story and organize your own Photos into the Build A BragBook artwork. Check it out !!!
Build A BragBook Story really brings to life the combination of reading a first class, illustrated story and the ability to personalize your information and pictures right into the story!
You now have the ability to make custom stories for all of your family and friends. You are able to type in whatever you want (up to 100 characters per page) and your story and pictures will be filled into the 12 pages of artwork.
You get to Build your own BragBook and then share with everyone by Facebook, TwitPic, and Email.
NEW >>> AUDIO BOOK
Ability to Enter in whatever you want for each of the 12 pages
Record your own audio for each page too!
In addition to typing in whatever you want...
And adding personal photos...
You can now check out our other Apps to record whatever you want to say too!
PLEASE NOTE:
iTouch Users will need to have a headset with a microphone in order to use the Record AudioBook feature.
Basic settings will allow you to choose how the pages are animated when turned.
Also, you may choose from three different sizes of the text. You may set the pages to auto-turn if you would like to sit back, relax and admire your handy work or share with others.
Splash a little creativity with Build A BragBook Story™ into your real life photos that you can save and share forever and ever!
We sincerely hope you enjoy! Please remember to share your ideas and feedback with us by sending us an email.
PERSONAL AND CUSTOM STORY - Baby Edition
allows you to add your own photos and information right into the story
SHARE PHOTOS
Easy for viewing multiple photos and Zooming capability. Handles the ability to rotate portrait image in order to display correctly in photo frame
SAVE MULTIPLE STORIES
You may save more than one Build A BragBook Story for your kids, nephews, nieces, friends and family to enjoy forever and ever
COMING SOON :::
. BIRTHDAY Build A BragBook story
. CALENDAR Build A BragBook story
. IN MEMORY Build A BragBook story
. PETS Build A BragBook story
FOLLOW US :::
http://www.BuildABragBook.com
http://www.twitter.com/BuildABragBook
ILLUSTRATIONS BY :::
Sarah Dungan
Stratton Tapped 1.2(Sports)[iTunes]
Price: $4.99 -> Free
Stratton Tapped is your unique and comprehensive guide to Stratton Mountain Resort, all at your fingertips.
FEATURES:
Locate yourself on the Stratton trail map ? not a hard-to-read GPS map.†
Locate your friends on the trail map and let them locate you, courtesy of Fire Eagle location sharing services.†
Record your tracks and log your vertical distance. Display your ski and snowboard runs on the trail map. Email them to friends, post them to Facebook, or view them in Google Earth.†
Find up-to-date information about the mountain, including snow conditions and weather.
Get up-to-the-minute lift status information.
Quickly find information about lessons and other programs and amenities.
Easily locate and contact key places at the resort with the built in directory.
Get the latest news and information from Stratton via the resort's Twitter feed.
Location and Logging services require iPhone 3G or 3Gs. Services included through October 2010. Renewable subscription thereafter.
For best results while logging your runs, please review the "Important Tips On Logging" section that can be found on the Logs screen.
W M D ? 2.0(Games)[iTunes]
Price: $4.99 -> Free
What's My Drink is a game that challenges your knowledge of what's inside mixed drinks, shots, shooters and virgin cocktails.
This is an expanded version of the game found in our iTapster and iTapster Lite apps.
See how high you can score in Easy , Medium and Insane difficulty levels.
Easy uses the top 100 drinks.
Medium uses the top 500 drinks.
Insane uses all 11,000+ !
Drinks are picked at random, so it's different each time you play.
Each turn in the game, you're shown a drink recipe, and 4 choices for the recipe name that it matches. The challenge is to pick the right one.
Choose fast and earn bonus point multipliers. Answer in under 5 seconds to get bonus score multipliers.
Gabuku ( 3D Sudoku ) 1.1.1(Games)[iTunes]
Price: $0.99 -> Free
Gabuku is an adaptation on Sudoku that you play on a cube. In normal Sudoku, the 3x3 sections, columns, and rows must all contain 1-9. In Gabuku the rules are very similar, except the columns and rows wrap around the cube and the 3x3 sections are replaced by the 4x4 faces of the cube. To win you must find the single number that fits in each cell; there is only one solution to each puzzle.
mySticky 3.0(Productivity)[iTunes]
Price: $0.99 -> Free
FREE FOR THE LAUNCH OF THE IPAD VERSION......UNTIL 5TH APRIL 2010
Go green - save paper - sticky notes on the iphone - move them, resize them......
Version 3 - -张贴它为您的iphone注意
Integrates to Box.net as one of major features
Transparent dragging notes
More colour/shape options
Resizeable notes
Up to 5 note boards
Use iPhone core data for data storage
mySticky与中国信件一起使用-谢谢
写笔记并且一起装配他们。 您能通过按和扯拽泡影或正方形的右下角重量尺寸笔记。 您能改变肤色。
Save money on buying paper sticky notes and use mySticky......electronic notes for your iPhone/ipod Touch
Drag the sticky notes around, position them how you want, use colour for status and priority - it is up to you. To move the screen around - press the pointer icon so it changes to a hand and drag the desktop about - use pinching to zoom in/out.
mySticky is the green alternative to having sticky notes lying around your desk and office.
mySticky has no limits on the note capacity.
mySticky 能保存汉字! - mySticky can store Chinese/Japanese characters!
PLEASE PASS ANY COMMENTS OR SUGGESTIONS FOR IMPROVEMENT VIA THE EMAIL ON THE SUPPORT SITE.
TO ACCESS THE SETTINGS USE THE IPHONE SETTINGS APPLICATION - TOWARDS THE BOTTOM YOU WILL SEE SETTINGS FOR MYSTICKY.
New Features - how to guide
Press S to take Snapshot - saved to your Photos application
Font & Background settings can be found in the General iPhone settings page from the home screen towards the bottom - section labelled mySticky.
Email - to email, open the note and press the email button.
Badge - use settings to turn on or off the badge displaying the number of notes in iSticky.
User Feedback
"Thanks, this is brilliant and I find it so useful" - USA
"Just wanted to say that I love your app." - France
"I love this app" - UK.
"Awesome application" - USA
"Superb - really like what you have done" UK
"Inspirational!" - UK
Thank you to everyone who has commented so far - use the email on the support site to pass comments direct to the developer.
Review on Appcraver
"If you're super busy and with school, work or just life in general, one of your missions each day may be to try to remember everything you're supposed to do that day. How we do this differs from person to person. Developers have come to the rescue faster than late night infomercials hawking memory pills. iSticky will help you remember it all and keep you well organized.
Forget about post it notes all over your desk. Now you can leave them all over the desk top of your phone. Here's how it works. Start the app and three default stickies appear. Tap twice and you can make edits. You'll be able to change the title of the sticky and add additional text or comments below it — i.e. the grocery store and the gym....."
http://www.appcraver.com/isticky/
Colorpedia 1.0(Reference)[iTunes]
Price: $1.99 -> Free
Life is full of colors and choosing color schemes is fun, but a good color scheme is more than just a set of colors that appeal to you. Colorpedia is a tool that will help you make good color decisions. It uses color names from the Color Naming Experiment ( http://tinyurl.com/4p5kmx ), making Colorpedia a rich and accurate source of the most commonly used color names. Other features of Colorpedia are:
Support the Monochromatic, Complement, Analogous, Triadic, Split-complementary, Rectangle and Square schemes.
Uses an innovative hextille color control palette, which allows to easily select color by lightness, vividness or temperature.
A dictionary with more than 700 entries that allows to filter colors according to similarities in hue or name.
Favorites schemes can be saved for future reference.
Variations on a scheme are automatically created. You will get more than 200.000 color schemes to choose from!
iUML 1.1(Reference)[iTunes]
Price: $1.99 -> Free
iUML is a reference for the UML modeling language addressed for the software engineering community. Though is aimed mainly at practitioners, iUML can also be used as a learning aid by teachers and students.
iUML is an easy to use and simple reference to the huge and sometimes complex collection of elements that forms UML. This version comprehends the main four diagrams of UML: the Class Diagram, the Use Case Diagram, the Sequence Diagram and the Activity Diagram. Carry iUML with you as the best companion when drawing your UML diagrams by hand.
FEATURES:
Interface designed for fast browsing
Search an element by its name
Search elements for a particular diagram kind
Look an element according to its shape
Next version will add the State and Collaboration diagrams
ABA Flash Cards
,
Batter Up Baseball
,
Build A Baby BragBook
,
Education
,
Entertainment
,
Free Apps
,
Gabuku
,
Games
,
GRTCme
,
iCarPlayer
,
iPod Touch
,
Music
,
mySticky
,
Pixter
,
Productivity
,
Reference
,
Shady Puzzle
,
Social Networking
,
Sports
,
Stratton Tapped
,
Sudoku
,
Sundials
,
Travel
,
Twizzle
,
Ultimate Solitaire
,
Utilities
,
W M D
,
WolframAlpha
,
무료 어플
,
아이팟 터치
Trackback
Trackback Address :: https://offree.net/trackback/3113