알림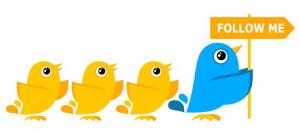 무료 어플에 대한 소식을 조금 더 빨리 알고 싶다면 "연아와 트위터를"를 읽고 팔로하기 바란다. 트위터로는 글을 통해 소개하기 힘든 100명 한정, 한시간만 무료와 같을 어플도 올리기 때문이다. 마지막으로 트위터를 통한 질문에는 거의 답하지 않는다. 트위터를 이렇게 운영하는 이유는 "트위터 운영 노하우 및 팁"이라는 글을 보면 된다. 따라서 트위터로 질문하고 답이 없다고 서운해 하지 않았으면 한다. 질문을 하고 싶다면 반드시 블로그에 관련글을 찾아 올리거나 "도아의 QNA"를 이용하기 바란다.
FREE for today only!
오늘은 총 16개의 어플을 소개하겠다. 소개하는 어플의 수는 얼마되지 않지만 오늘은 건질 것이 조금 많다. 먼저 PhotoFunia는 오늘만 무료 어플이 아니다. 이 어플은 원래 무료이다. 그런데 소개하는 이유는 이미 찍은 사진으로 명화등을 만들기 상당히 쉽고 기능 또한 괜찮은 어플이기 때문이다. 사진을 바꾸는 어플 중 가장 나은 어플이 아닌가 싶다.
난 술을 마시든 마시지 않든 대부분 하루에 5시간 정도 잔다. 근 20년 넘게 실천한 4시간 수면 요법이다. 잠을 이렇게 자면 피곤하지 않을까 궁금해 하는 사람이 많다. 그런데 이렇게 자도 낮잠 한번 자지 않는다. 이 수면법의 가장 중요한 비법은 바로 자신의 수면 주기를 알아내는 것이다. 오늘 소개하는 Sleep Cycle alarm clock은 사람의 뒤척임등을 고려해서 수면 주기를 알아내고, 이 수면 주기를 이용해서 부드럽게 잠을 깨워주는 어플이다. 이 어플은 평상시 2불, 제한된 시간 동안 1불에 제공된다. 이 어플을 사용하고 있는 트위터 사용자의 평은 다음과 같다.
그리고 오십불을 주어도 아깝지 않은 앱이라 받았는데 백불도 아깝지 않은 앱을 소개해 드립니다. Sleep Cycle이라고 하는 앱인데 침대 시크 밑에 넣어두고 자면 수면 상태를 측정해주고 그에 맞추어서 부드럽게 깨워주는 앱입니다.
IM+은 예전에 블로그에서 소개한 올인원 메신저이다. 국내에서 많이 사용하는 네이트온을 제외하면 거의 모든 메신저를 지원하며, 트위터, 페이스북, 스카이프까지 지원한다. 평상시 10불에 판매되며, 얼마 전 3불로 할인됐다가 다시 72시간 동안 2불에 판매되고 있다. 따라서 올인원 메신저가 필요한 사람은 꼭 내려받기 바란다. i360Emu은 The XBox 360 Emulator라는 이름에서 알 수 있듯이 XBox 360 에뮬레이터이다. 평상시 1불, 제한된 시간 동안 무료로 제공된다.
RDM+은 맥과 윈도에서 사용할 수 있는 원격 데스트탑 어플이다. 평상시 20불에 판매되는 고가 어플로 얼마 전 3불로 할인 판매하다가 72시간 동안 2불로 할인 판매하고 있다. 이외에 Business Card Reader도 72시간 동안 2불로 할인 판매하고 있지만 한글을 지원하지 않기 때문에 따로 소개하지 않았다. TwitBird Premium은 상당히 유명한 트위터 어플이다. TwitBird, TwitBird Pro가 있으며, Pro와 Premium의 차이는 지원하는 계정의 수라고 한다. 따라서 마땅한 트위터 어플이 없다면 이 기회에 내려받아 사용하기 바란다. 평상시 1불, 제한된 시간 동안 무료로 제공된다.
TweetGlobe도 트위터 어플이다. 그림을 보면 알 수 있지만 트윗을 지구본 상에 표시해 준다. 지구본을 확대할 수 있다면 조금 더 유용할 텐데 이전에 시험해 봤을 때 이런 기능은 지원하지 않았다. 다만 이런 소식을 조금 더 빨리 알고 싶다면 트위터 가이드를 읽고 팔로하기 바란다. 트위터로는 글을 통해 소개하기 힘든 100명 한정, 한시간만 무료와 같을 어플도 올리기 때문이다.
PhotoFunia 1.0(Entertainment)[iTunes]
Price: Free
PhotoFunia is an online photo editing tool that gives you a fun filled experience. Just select an effect you like from over 100 different effects, select a picture from Camera Roll or take one with iPhone's built-in camera and wait to see the magic. Our proprietary technology automatically identifies the face in the photo and let's you add cool photo effects and create funny face photo montages. New effects are being added every week.
Please note that WiFi or 3G/EDGE data connection is required for the application to work.
Some users have reported that the application fails to work on Bouygues Telecom via 3G network in France while working perfectly fine over WiFi. It looks like mobile operator is blocking some content but we are working to identify the cause of this.
For more effects and to use PhotoFunia from your PC/Mac please visit us at www.photofunia.com
Sleep Cycle alarm clock(Healthcare & Fitness)[iTunes]
Price: $1.99 -> $0.99
SPECIAL v2.0 LAUNCH PRICE FOR A LIMITED TIME ONLY - GET IT NOW!
An alarm clock that analyzes your sleep patterns and wakes you in the lightest sleep phase - a natural way to wake up where you feel rested and relaxed.
We are now helping more than 50 000 people to wake up rested!
#1 Top Paid app in Japan
#1 Top Paid app in Russia
#1 Top Paid app in Taiwan
#1 Top Paid app in Sweden
"It just works. Period. It does exactly what it advertises which is absolutely amazing." -- 5/5 stars on 148apps.com
What some of our users are saying:
"I was baffled at how well it worked. Almost every day I used it, I felt refreshed when the alarm started." - Christina Karlsson
"Waking up at the right time is an amazing thing. I couldn't believe the difference it made!" - Michael Palka
"It felt like I was already awake and the iPhone just let me know it." - Anders Hejdenberg
Sleep Cycle monitors your movement during sleep using the extremely sensitive accelerometer in your iPhone.
Sleep Cycle then finds the optimal time to wake you up during a 30 minute window that ends at your set alarm time.
Look at the screenshots for recommended iPhone placement.
Sleep Cycle also saves your sleep data and displays a detailed sleep graph and sleep statistics for every night you use it.
Sleep Cycle was developed using proven sleep science and five months of exhaustive testing.
As you sleep you go through different phases that range from deep sleep to light sleep. The phase you are in when your alarm clock goes off is a critical factor regarding how tired you will feel when you wake up.
Since you move differently in bed during the different phases, Sleep Cycle uses the accelerometer in your iPhone to monitor your movement to determine which sleep phase you are in.
Sleep Cycle then wakes you in your lightest sleep phase.
Remember! Do NOT lock your phone when going to bed. Sleep Cycle automatically shuts down your screen and puts the phone into a power saving mode. If you lock your phone Sleep Cycle will not sense your movement and will then only be able to wake you at the end of the alarm time.
REQUIREMENTS
Ability to charge your phone by your bed
Ability to place your iPhone according to the instructions (see screenshots)
Sleep Cycle does not work with Tempur mattresses
Please note that we no longer support iPod Touch. Please do not buy Sleep Cycle if you have an iPod Touch.
IM+ 3.5(Social Networking)[iTunes]
Price: $9.99 -> $1.99
72 hours sale for IM+, Business Card Reader and RDM+! IM+ will keep you connected all-in-one to Twitter, Skype Chat, Facebook, Google Talk, Yahoo, MSN/Live Messenger, AIM/iChat, ICQ, MySpace and Jabber.
You will stay connected even when you close IM+; you'll be notified about new IM in all supported networks via Apple Push Notifications.
No cost per message! Send photo, voice and IM for free and save on MMS and SMS!
IM+ has a widest list of UNIQUE FEATURES that you won't find in any other IM client.
NEW EMAIL PUSH NOTIFICATIONS
Get notified instantly when new email arrives in your mailbox. Supports Hotmail, Yahoo and GMail.
SPEECH RECOGNITION (as in-app purchase)
It is the first and only speech recognition service for instant messaging on iPhone. Easy as 1-2-3. Dictate messages instead of typing them in. This service is offered on a monthly basis. English only.
SEND PHOTO / VOICE / VIDEO and IM for FREE
IM+ uses your existing data plan or Wi-Fi connection. Voice messages are sent as MP3 files - yes, playable back on any Mac, PC or mobile.
SKYPE CHAT
You may chat with your Skype buddies, and in addition to chat, incoming Skype call can be recorded and instantly played back as a voice message for free.
TWITTER
View friends' timeline, favorites, direct messages and replies. Update your Twitter with voice, photo or geo-location messages, ReTweet, Geo Timeline, Search.
CUSTOM STATUS and GEO-LOCATION
You may use your own status messages and set geo-location as a dynamic status message to let your friends easily find you on a map.
BUILT-IN BROWSER
IM+ enables multi-tasking with a built-in browser. You may surf the web and open hyperlinks from dialogues not leaving IM+. The browser uses the same filtering as Safari. This means, if Safari is disabled on phone, IM+ won't launch browser too.
APPLE PUSH NOTIFICATIONS
Stay connected and be notified about new IMs after you close IM+ up to 72 hrs. Note: Due to technical reasons IM+ keeps Skype connected for 1 hr now. Time session for Skype Push may be increased soon. Besides push notification for incoming messages IM+ will notify you via Push when certain contact appears online (customizable in settings).
ANIMATED EMOTICONS
IM+ is the only app in AppStore with fantastic looking animated emoticons. Though for those who don't need them an option to turn off the emoticons is available.
EMOJI
IM+ enables Emoji smileys/emoticons on your iPhone and iPod Touch, now no need to purchase a special app for that!
CUSTOMIZABLE SOUNDS
Use various sounds for different events in IM+: incoming message, contact goes online, push alert, etc.
With IM+ you can be sure that new and revolutionary features will arrive every month.
Other features:
Customize IM+ look with cool wallpapers from your Photo library or from IM+
Animated emoticons
Avatar support
Copy/Paste
Multiple accounts per network
Multi-lingual support. Chat in any language supported by your iPhone/iPod Touch
Landscape mode convenient typing
===Notes from developers===
We cannot answer you in comments. Please contact us via Feedback right from IM+ or via Twitter (@implus).
===Notes from developers===
Follow IM+ (@implus) on Twitter to get our latest news and updates!
Visit www.shapeservices.com for more details.
TRADEMARKS:
IM+® is a registered trademark of SHAPE Services GmbH.
AIM®, ICQ® are registered trademarks owned by AOL LLC.
Yahoo!® is a registered trademark of Yahoo Inc.
MSN®, Windows Live™ are registered trademarks of Microsoft Corporation.
Jabber® is a registered trademark of Jabber Inc.
Google™ Talk is a trademark of Google Inc.
MySpace.com™ is a trademark of MySpace Inc.
Facebook® is a trademark of Facebook, Inc.
Skype™ is a trademark of Skype Technologies S.A.
See also IM+ for Skype, RDM+ Remote Desktop, Mobiscope, VR+ Voice for Facebook and Twitter, GPSed
i360Emu - The XBox 360 Emulator 1.0(Games)[iTunes]
Price: $0.99 -> Free
FREE FOR THE HOLIDAYS! PLEASE read the description before downloading!
i360Emu is a first-class XBox 360 Emulator for the iPhone and iPod Touch. Our state of the art emulator technology and our ultra-responsive controller scheme allow us to faithfully reproduce the XBox 360 experience in the palm of your hand!
Ok, not really. The only thing this app emulates is the famous Red Ring of Death you get when your XBox 360 fails miserably. This happens to roughly 54% of XBox 360s (including 2 of mine.) But, we do it with flair ... sizzling and crackling and a sad trombone!
This is a gag app, allowing you to say "hey, dude, I downloaded this XBox 360 emulator!" and hand the iPhone/iPod to your friend that had a 360 fail. You know ... rub a little salt in the wound. The look on their face is priceless.
*** AGAIN, this is a GAG application that does not fully emulate an XBox 360. It seems a few reviewers didn't know that before they grabbed it. ***
RDM+ Remote Desktop for Mac OS and Windows 2.7.31(Productivity)[iTunes]
Price: $19.99 -> $1.99
72 hours sale for RDM+, Business Card Reader and IM+! Make more from your iPhone! Access your Mac or Windows computer and run any desktop applications remotely through NAT and Firewall!
Unique capability to work even through NAT and Firewall makes RDM+ the number one remote access client on all mobile platforms.
You may access one or many computers with no additional payment.
RDM+ Desktop should be installed on the computer(s) you want to have access to.
Download RDM+ Desktop for FREE at www.rdmplus.com
Features include:
Direct mouse control: left click, right click, double click, drag and drop, scrolling. Tap and double tap work as click and double click.
Keyboard control keys support
Direct text input from iPhone's keyboard and easy text editing
Shortcuts
Landscape/Portrait mode
Panning and zooming
Supports Intel-based Macs with Mac OS X 10.4 and 10.5, Mac OS 10.6 Snow Leopard, Microsoft Windows NT / 2000 / 2003 / XP / Vista / 2008
Works in different environments; easily accessible by enterprise users through NAT and Firewall as well as by individual users with dynamic IPs.
Works via WiFi and your carrier's network and has the ability to adopt its work to different connection speeds.
Extensive technical support by SHAPE's team.
Free updates.
Controlling your desktop has never been easier!
Coming soon: File transfer
Best seller application for BlackBerry and other platforms.
Keywords: remote access, Windows, Mac, remote control, remote desktop
About SHAPE Services
SHAPE Services is a leading mobile software development company. Since 2002 IM+ and other SHAPE's apps are topsellers in different e-shops and app stores worldwide on all major mobile platforms and phone models.
Visit www.shapeservices.com for more details.
See also IM+, IM+ for Skype, GPSed, VR+, Mobiscope
Cornhole All-Stars 1.2(Games)[iTunes]
Price: $1.99 -> Free
Happy Holidays
Get Cornhole All-Stars FREE for the holidays
If you like Paper Toss you won't stop playing Cornhole All-Stars.
Bags, bean bag toss, sacks or simply cornhole.
No matter what you call it the object of cornhole is deceptively simple. Toss bean bags onto a board or even better land one in the hole.
THE PEOPLE HAVE SPOKEN:
"Lots of polish! Addicting! The beanbag physics are top notch. Love the details (i.e. each character has his own style of beanbag)" - DD Firebird
"I took a chance and I am really enjoying it!" - Touch Arcade Forums
"The characters are outrageous, the four environments ? including a pirate ship and a dark cemetery ? keep things interesting" - iPhone Game of the Day
"The game is GREAT! I seriously recommend this to everyone." - Touch Arcade Forums
Cornhole All-Stars - A Wicked Bean Bag Battle!
Outlandish characters like Sam Spittoon, Bucket-Foot Bill, Amazing Carl, and Ms. Peculiar bring an epic battle of the bags to four fantastic locations including a pirate ship christened the Cranky Mermaid and a near deserted western town called Rattlesnake Gulch.
Flick the bag with your finger or toss with the motion of your iPhone/ iPod and then post your score to Facebook. If that's not enough Cornhole All-Stars based on one of the world's most addictive and competitive back yard past times, is huge fun.
FEATURES:
Real Physics
Silky smooth physics - knock your opponents bag off the board!

Real Winds
Gusty winds affect your throw from all directions

Four Locations
Insanely rendered 3D graphics with hyper attention to detail

The All-Stars
Four characters you thought you'd never see tossing a bean bag

Multi-Player Action
Up to 4 players - Pass and play!

Facebook Integration
Crush your friends, brag to the rest on the leaderboard and trophy room
SCORING:
Bag on the board is 1 point
Bag in the hole is 3 points
First All-Star to chalk up 21 wins!
1 to 3 player modes use tally scoring (FASTER GAMES)
4 player mode uses traditional cancellation scoring for the purists
ARE YOU IN?
Video: www.CornholeAllStars.com
FOLLOW THE MOVEMENT:
Twitter.com/CornholeAllStar
JOIN OVER 1,000 FACEBOOK FANS
Facebook.com/CornholeAllStars
MagnetMeter - 3D Vector Magnetometer and Accelerometer 1.0(Utilities)[iTunes]
Price: $0.99 -> Free
Christmas gift: FREE FOR SOME DAYS! See a video link on our web site! The world's first Vector Magnetometer on the iPhone 3GS! - Visualize the hidden world of magnetism around you in 3 dimensions (3GS or later!)! It can be perfectly used to explore and measure the direction and strength of the magnetic field of random objects around you (which can be quite fascinating!). With limitations (see docs) it can be used as a metal detector to find electric lines or pipes in walls (always good to check a wall before drilling in, at least better with this than not to check at all). Another application is to use this tool as a rough estimate of your north-south position on earth without using the GPS(!) - just by measuring the local earth magnetic declination (it works fine even while flying in a plane to check how the declination changes). Or simply explore your next Christmas present before opening it! Send us your results!
The application has four different displays modes to visualize the magnetic field:
Absolute Mode: Displays the absolute magnetic field in microtesla (μT) measured by the magnetometer.
North Mode: A compass head-up displays the geographic north along with the pointer that directs to the magnetic north (thus display difference magnetic to geographic north).
Declination Mode: Two arrows will be displayed to indicate the declination of the earth magnetic field (0° just on equator, increasing to north with blue pointer direction up or south with blue pointer direction down).
Relative Mode: This mode shows the relative strength (absolute minus compensation vector) of the magnetic field in μT.
… and five different display modes for acceleration visualization:
Absolute Mode: Displays the reverse acceleration of the iPhone (1g up when hold steady).
X-Rotation ? Y-Rotation ? Z-Rotation: The arrow will display the rotation around the X-, Y- and Z-Axis of the iPhone. The digital indicator shows the angle numerically (-180° - +180°). A way to calibrate will be added with one of the next updates, so you could use this as a level.
Relative Mode: This mode shows the relative strength (absolute minus compensation vector) of the acceleration.
For a detailed documentation, please visit our product homepage.
Known Issues in Version 1.0
MagnetMeter: Compass head-up does not rotate: Start the compass application before you start MagnetMeter.
In Relative Acceleration Mode the arrow disappears after some time.
For recreational use only. However it CAN (!) be very accurate. The measurement is performed as good as possible (we try our best) by using the inbuilt accelerometer and magnetometer to their limits. The range of the accelerometer typically has a max of ±3g (~4.2g displayed here if combined) and each magnetometer usually recalibrates internally when over ±120μT in one axis. However, tell us your experience!
On a Non-3GS device the MagnetMeter functionality is limited to acceleration only. This is intentional on a NON-3GS device, as it does not have a magnetic sensor. Please don't give us bad ratings for that: You can grab the AccelMeter for free and keep this app for the future!
TwitBird Premium 2.1(Social Networking)[iTunes]
Price: $0.99 -> Free
SPECIAL HOLIDAY PRICING : FREE
DOWNLOAD NOW BEFORE THE PRICE GOES UP!
TwitBird Premium is a fast, flexible, rich featured twitter client for iPhone and iPod touch.It has a lot of cool features that you see in other twitter apps but rarely together. It offers everything you'd expect for a good twitter client, from your timeline to search. It is such a powerful twitter client with simple user interface, people will find no difficulties to use all the features.
SPECIAL FEATURES :
● In-App-Badges to show number of unread tweets
● Landscape mode supported everywhere
● Address Book
● Group feature
● Inline picture preview
● Tweet Music/Now Playing
● Tweet Your Voice
● Tweet Video
● Save link to read later
● Two Themes
● Custom background image
PUSH NOTIFICATION :
● TwitBird-to-TwitBird push comes with the app, it is instant
● Global Push is available as in app purchase, It will push any mentions and direct messages to you in minutes
● Supports Mentions and Direct Messages
OTHER FEATURES
● View your twitter timeline, replies, and direct messages
● Manage your favorite tweets
● Browse your following and followers
● Compose new tweets,
● Reply directly to tweets and send direct messages
● Follow and un-follow people
● Twitlonger supported
● Uses secure connection (https)
● Custom searches
● Nearby searching
● Save your favorite searches
● landscape keyboard
● Conversational Threaded tweets
● Twitter API Proxy
● Settings
● Trending topics
● View and edit my profile
● Find people
● Email tweets
● Delete tweets from server
● Picture preview inside message
● Shorten ULR
● Upload photo to Twitpic, yFrog, MobyPciture
● Set nearby distance
● Unread/All message filter
● Block/Unblock
For news, supports or feedback, please follow Twitbird on twitter : twitter.com/TwitBird, or send email to [email protected]
Premium version for twitter has 2 accounts limitation.
FlickTunes 1.5.0(Music)[iTunes]
Price: $1.99 -> Free
FlickTunes lets you keep your eyes on the road & control your music by touch! The best music player is now the App Store's first donationware, which makes it 100% FREE to use with no restrictions and no nag screens. Try before you "buy" with zero hassles...
Because it provides you with a bold, clean, yet uncluttered, interface combined with intuitive touch and gesture-based controls FlickTunes is simply the safest and most effective way to control your music on the go. Perfect for use in the car, on the treadmill, at the gym or while jogging. Use it anywhere you can't afford to spend time futzing with your music player! You won't ever need to take your eyes off the road again.
FlickTunes is more than just a music player, however - it's your music player. Choose your own font. Choose your own orientation. Choose your own gestures. Choose a default playlist and more! We give you the power to remake FlickTunes however you see fit. But only if you want to, it's already super simple to use by default. Change it, don't change it. Whatever you want.
IT'S SO EASY TO USE RIGHT OUT OF THE BOX
Flick Left: Advance to the next song.
Flick Right: Go back to the previous song.
Swipe Up or Down: Toggle between play & pause.
2 Finger Flick Left: Skip forward 30 seconds.
2 Finger Flick Right: Skip back 30 seconds.
2 Finger Swipe Up: Increase volume.
2 Finger Swipe Down: Decrease volume.
3 Finger Flick Left: Flick and hold for Fast Forward.
3 Finger Flick Right: Flick and hold for Rewind.
3 Finger Swipe Down: Start (or restart) the default playlist.
AND IT'S INCREDIBLY CUSTOMIZABLE TOO
Choose your own font.
Choose your own view layout.
Choose your own orientation.
Choose your own gestures. Fully customizable!
Choose your own default playlist.
Choose to allow device auto-lock or not.
Turn gesture popup indicators on or off.
Control the sensitivity of gestures and volume controls.
Turn song header text scrolling on or off.
PLEASE NOTE: FlickTunes settings are located in the global Settings app.
We encourage you to visit our website for a list of known issues, frequently asked questions and other helpful information.
PLEASE contact our support if you encounter problems, or just have questions. We're here to help!
FLICKTUNES IN THE PRESS:
"FlickTunes is the ideal music manager for for drivers, joggers and multi-taskers. Blindfold optional." ? Ben Boychuk, MacWorld iPhone Central, 11 Nov. 2009
"...this app is crazy useful and definitely worth the $1." ? @not_ratched, Not Nurse Ratched, 19 Sep. 2009
"Sometimes it's the simplest ideas that make the most sense." ? Steve Taite, The Taite Gallery, 05 Sep. 2009
We made the App Store Staff Favorites list! ? Apple iTunes, Staff Favorites, 26 Aug. 2009
"Sure beats trying to futz with the standard controls while you're running." ? Rick Broida, CNET iPhone Atlas, 06 Aug. 2009
"It's super easy, a simple app, but very useful if you're driving or otherwise occupied while jamming out." ? Victor Agreda, Jr., The Unofficial Apple Weblog, 05 Aug. 2009
Band Band Jump 1.01(Games)[iTunes]
Price: $0.99 -> Free
★"What's hot" game picked by Apple!!★
▲▲To show our appreciation to players' supports,BBJ will be FREE till Dec.28 as a Christmas gift for you!▲▲
"It's definetly good, reinvented a great concept." - Voice from Touch Arcade forum
EPISODE I:Guitar Solo
GAMEPLAY: Just tilt your iPhone to move left and right. Jump downwards all the time! Don't miss your step and fall into the sky! You can master the game just with one hand, which gives this traditional game style a whole new player experience.
STORY:
Coconut Island Band is hiring! The Gutarist Stef needs more help! But he can't find anyone right now so lonely Stef is the only member of the band. BandBandJump is the first show of this band.
There will be 4 playable characters. The other characters will appear in the upcoming versions therefore the price of BandBandJump gonna rise in the future correspondingly. So take this bargain right now and don't wait till the Stef's band members are complete!
FEATURES:
Cute character design
Well polished control feel of game
5 types of platforms
New high score notice
Realtime level generation as game proceeding
Design philosophy: "Easy to learn hard to master"
BGM individualization(You can select music from iPod library)
Global online leaderboard by OpenFeint
Share the high score with friends by Email
Link to Twitter & Facebook
FEATURES in the Future:
Three more characters, each character has his own special supernatural power
Even more platforms
PhotoScatter 1.1(Photography)[iTunes]
Price: $1.99 -> Free
As featured on VentureBeat, BusinessWeek, MobileWhack, iPhoneFreak, and more ...
"Simple but effective app" - VentureBeat
"Quite simple to use" - MobileWhack
"This app is ideal for me" - Terry White
BEFORE YOU BUY PHOTOSCATTER ... PLEASE TRY OUR FREE VERSION (PHOTOSCATTER FREE) TO SEE IF YOU LIKE IT ... ;-)
PhotoScatter Pro takes the free version to the next level.
If you like the free version, then you're gonna LOVE the paid app.
First off, PhotoScatter Pro has NO ADVERTISEMENTS.
All ads have been removed from the pro version.
Next, the paid version has a more optimized submission process.... (photos submit faster using the pro version).
Also, we have added a optional description to your photos.
Unlike the free version, PhotoScatter Pro allows you to add a description (as well as a title) to all the photos you submit.
Another thing the pro version offers is free updates for life!
We plan on adding more premium services to this app, and if we raise the price of this app, you will still be entitled to free updates.
PhotoScatter is the simplest way to send photos from your iPhone or iPod Touch to many of the top photo sharing sites.
Simply ...
Select or Take a photo
Choose the sites you want to submit to
Add a title and description (optional)
Submit
It's that easy!
Version 1 of PhotoScatter supports the following sites:
Facebook
Flickr
Shutterfly
PhotoBucket
Picasa
Twitter (twitpic)
(more coming soon)
You can submit to ALL of the sites above with one click, or only one or two... it's completely up to you.
Never before has it been this easy to get a photo from your iPhone or iPod Touch to your favorite photo sharing sites, and never again will you EVER have to submit photos the "Old Way" ;-)
Join over 15,000 other PhotoScatter users by downloading your copy today!
Looking forward to seeing your photos!
Sincerely,
Ryan Wade
UniqueApps.com
pushme.to 1.0(Social Networking)[iTunes]
Price: $2.99 -> Free
Christmas offer - get the app FREE
New - insert pushme.to widgets on your site!
Receive free instant messages from the web from anyone, even if they don't have an iPhone, and send free messages to your friends with iPhones/iPod Touches. To send from web, your party just types their message on http://pushme.to/nickname or on your widget. No registration is required for sending and it's free. To send from iPhone you just tap one's name in the address book.
Benefits:
No charges per message, international or not
Super fast sending and instant delivery (on the screen, like an sms)
No need to reveal your phone number or email
Read and write messages online using your computer or iPhone/iPod Touch
Get a cool pushme.to/name link to put on your blog or website
Follow us on twitter @pushmeto Fan our page on Facebook to ask questions: http://bit.ly/60xY4m, or send emails to [email protected].
Xmas Fun 1.0(Games)[iTunes]
Price: $0.99 -> Free
PROMOTION 23 DECEMBER: TODAY FREE
Xmas Fun is a very addicting and fun Game.
This Game is specially made for children so they can play a fun xmas game. The speed of the game has been slowed down + bigger items as requested, so children will enjoy it.
If you are an adult and feel like play a fun tapping game, just try it out.
Fun for endless hours (unlimited levels)
Online and local Highscores
Tap the screen Game action
Autosave (Never loose your game)
You have to clear each level by tapping on the items that pops up on the screen, could be santa, christmas tree and others.
If you like a bit faster game then try out our Balloons Poff Game.
See how high you can get, and compete against other players around the world.
This is a must have game, you will have many many hours of great fun, try it out now:)
TweetGlobe 1.0(Social Networking)[iTunes]
Price: $0.99 -> Free
Have you ever wondered where the people you were following on Twitter were located?
Now you can find out with the new iPhone app - TweetGlobe.
TweetGlobe offers a geographical representation of everyone you are following on twitter.
See What Twitter Users Are Saying About TweetGlobe ...
"One of the most useful twitter apps to date!" @sourcebits
"I love this app! It's crazy to actually see these tweets pop up from around the globe. Great job UniqueApps!" @davidrisley
"TWEETGLOBE IS THE COOLEST NEW IPHONE APP IN THE ITUNES STORE!!!!" @iPhoneRTs
"tweetglobe is easy to use, fast, and has an overall slick interface! I would recommend it to any body who has an iPod or iPhone!" @joeynumonic
"TweetGlobe is a new way to use Twitter and see where tweets are really coming from!" AppStoreReviewer @asrisjon
"I give TweetGlobe a 5/5! This app shows a geographical representation of the people you follow! No other app does this!" @jap1198
"TweetGlobe sure is unique in itself. Definitely love being able to see where tweets are coming from, even on public view!" @tubbeh
"TweetGlobe receives 5 STARS on ITUNES! and 10 stars from myself!!" @charmawriter64
"Tweetglobe is AWESOME" @Roushfenway1fan
"Just downloaded TweetGlobe and im loving it! Gratz on the great app :)" @CraigLol
"Excellent graphics!" @harleygold
"Just downloaded TweetGlobe, really cool you can see where people are on a world globe when they tweet" @James_McG
"niiiice love tweetglobe good job Ryan!" @damightymescan
This application works on both the iPhone and iPod Touch.
Unlike the other location based apps, tweetglobe gives an actual moving globe to represent your follower's tweets.
With tweetglobe, not only do you get a visual representation of your followers, but you also get the capability to interact with them.
Posting tweets, replying to tweets, viewing websites and more can all be done within the tweetglobe app.
Also, as an owner of TweetGlobe, you are entitled to FREE updates everytime we add new features. We have some BIG things planned for this app, so don't wait to download it and start using it today!
Also, the price of this app will most likely increase with future versions of this app. Do yourself a favor, and grab a copy for under a buck today ... you'll be glad you did!
Enjoy it!
UniqueApps
Tap Tap Revenge 3 3.1(Games)[iTunes]
Price: $0.99 -> Free
It's back! Tap and shake to the beats of the most popular game on the App Store. The all-new, awesome 3.0 release features tons of great FREE songs, including hits by Tiesto and LMFAO. Purchase affordably-priced top hits by mega-artists.
See below for important information about network problems
MORE FUN WHEN YOU PLAY ONLINE
Tap Tap Revenge 3 is even more fun when you play online. Online play now features weapons and shields that let you crush your competition, or just throw them off their game. Integrated chat, rich profiles, avatars, the ability to send messages to people you meet in the game make the game more social.
LEVELS AND ACHIEVEMENTS
Create your own fun avatar, which will be displayed when you play online. As you get better at the game, you uplevel and get achievements that give you access to fun new avatar items, including instruments that give you special powers in online play.
TONS OF OTHER GREAT NEW FEATURES
A fun new look and feel
Quickplay for when you're in a hurry
Special sequences let you score even higher
Resume, restart and replay your game
Challenges and battles let you have more fun with your friends
Send messages to friends
Each premium track comes with its own unique theme
HAVING TROUBLE DOWNLOADING TRACKS OR PLAYING ONLINE?
Turn bluetooth off
Plug your device into a power outlet
Turn off WIFI and use the 3G network on newer iPhone models
FREE TRACKS
No Doubt - THIS WEEK ONLY!
Hyper Crush
Florence + The Machine
Five Finger Death Punch
Metallica
Dashboard Confessional
AFI
LMFAO
Tiesto
Stroke 9 ... and many many more!
**PREMIUM TRACKS*
Smashing Pumpkins
Killers
Foo Fighters
Korn
Tiesto
No Doubt ... over 50 top artists!
X Invasion 1.0(Games)[iTunes]
Price: $0.99 -> Free
Holiday Special! X Invasion is now free for the holidays.
Merry Christmas and Happy New Year!
Follow Viderea for great new apps in 2010:
www.twitter.com/Viderea
www.facebook.com/pages/Viderea/175471489242
San Francisco is under attack from an invasion of alien ships and UFOs! It's up to you and your trusty WWII Corsair single prop fighter plane to save the city! Will you have what it takes to take on the X Invasion?
X Invasion's realistic free roaming 3D technology means you are free to decide how your adventure unfolds. Blasting everything in sight is great stress relief! Or test your accuracy as a sniper. Or simply enjoy a relaxing flight over the beautiful San Francisco Bay Area and test your pilot skills as you experience a realistic flight simulation.
X Invasion includes two modes of play: Career Mode and Timed Mode. In Career Mode, accumulate medals of honor through multi-level play as you progress in experience all the way to the prestigious Top Gun ranking. In Timed Mode, blast your way to infamy on X Invasion's real-time high scores list.
UNIQUE GAMEPLAY
Advance through over 100 levels of play on your way to becoming a Top Gun in Career Mode, or experience the intensity of Timed Mode play!
Fly over geographically accurate views of the San Francisco Bay Area in a true 3D free roaming environment! Fly over and around real landmarks, streets and scenery. Ever want to land ON the Golden Gate Bridge? Ever want to fly over downtown San Francisco at 1000 MPH? You can with X Invasion!
Take on various alien ships, from speedy scout ships flying in formation to spinning UFOs with glowing lights to gigantic motherships that take on real damage!
Compare your fighting ability with other pilots who have taken on the X Invasion. Will you be the first to reach the status of Top Gun, or will you choose to have the highest accuracy rating? Your success will be displayed for all in a fully integrated real-time scores list.
Simple and intuitive controls. Tilt and rotate the device to move, slide your finger up/down on the right side of the screen to control your speed, tap anywhere on the screen to shoot. Spend more time playing, not learning difficult controls!
Great for stress relief or just killing time!
Experience the Future of Reality Based Gaming!
3D Vector Magnetometer and Accelerometer
,
Band Band Jump
,
Business Card Reader
,
Cornhole All-Stars
,
Entertainment
,
FlickTunes
,
Games
,
Healthcare & Fitness
,
i360Emu
,
IM+
,
iPod Touch
,
MagnetMeter
,
Music
,
PhotoFunia
,
PhotoScatter
,
Productivity
,
pushme.to
,
RDM+
,
Remote Desktop for Mac OS and Windows
,
Sleep Cycle alarm clock
,
Social Networking
,
Tap Tap Revenge
,
The XBox 360 Emulator
,
TweetGlobe
,
TwitBird Premium
,
Utilities
,
X Invasion
,
Xmas Fun
,
무료 어플
,
아이팟 터치
Trackback
Trackback Address :: https://offree.net/trackback/2938