알림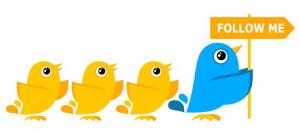 무료 어플에 대한 소식을 조금 더 빨리 알고 싶다면 "연아와 트위터를"를 읽고 팔로하기 바란다. 트위터로는 글을 통해 소개하기 힘든 100명 한정, 한시간만 무료와 같을 어플도 올리기 때문이다. 마지막으로 트위터를 통한 질문에는 거의 답하지 않는다. 트위터를 이렇게 운영하는 이유는 "트위터 운영 노하우 및 팁"이라는 글을 보면 된다. 따라서 트위터로 질문하고 답이 없다고 서운해 하지 않았으면 한다. 질문을 하고 싶다면 반드시 블로그에 관련글을 찾아 올리거나 "도아의 QNA"를 이용하기 바란다.
FREE for today only!
크리스마스가 가까워서인지 몰라도 오늘은 무료 어플이 좀 많다. 총 42개이다. 이 중 일부는 오늘만 무료인 어플은 아니다. 다만 시간이 없고 어플은 많아 오늘은 중요한 어플에 대한 설명만 하겠다. 먼저 Photoshop.com Mobile는 오늘만 무료인 어플이 아니다. 무료 어플이다. 다만 아도비에서 만든 어플로 아이폰(iPhone)의 미약한 카메라 기능을 보완할 수 있는 어플이라 추천하는 어플이다.
진상액션여본좌도 무료 어플이 아니다. 평상시 2불, 제한된 시간 동안 1불에 판매하는 국산 게임 어플이라 소개한다. RDM+ Remote Desktop for Mac OS and Windows도 무료 어플이 아이나다. 이 어플은 아이폰에서 맥이나 윈도에 원격으로 연결할 수 있는 어플이다. 다만 팡상시 무려 20불에 판매하는 어플을 4불에 할인 판매하고 있기 때문에 소개하는 어플이다. IM+ 3.5와 IM+ for Skype도 무료 어플이 아니다. IM+는 한번 소개한 적이 있는 최고의 올인원 IM으로 평상시 10불, 제한된 시간 동안 3불, IM+ for Skype은 평상시 5불, 제한된 시간 동안 1불에 판매되고 있기 때문에 소개하는 어플이다. Video Panorama도 무료 어플이 아니다. 평상시 8불, 현재 1불에 할인 판매하고 있기 때문에 소개한다.
MyCalculator는 3차원 그래프를 그릴 수 있는 어플이다. 평상시 3불에 판매되며 제한된 시간 동안 무료로 제공된다. 매쓰매티카(Mathematica)처럼 강력한 기능을 제공하는 것은 아니지만 나름대로 괜찮은 어플이므로 필요한 사람은 내려받기 바란다. Arcs는 평상시 1불, 제한된 시간 동안 무료로 제공되는 어플이다. 주어진 패턴대로 퍼즐을 맞추는 어플이다. 7 Cities는 디펜스 게임 어플이다. 평상시 3불에 판매되고 있으며 제한된 시간 동안 무료로 제공된다. 트위터에 어제 소개한 결과 반응이 상당히 좋았던 게임 어플이다.
Caster는 평상시 5불에 판매되는 어플로 아이폰으로 팟캐스트를 만들 수 있는 어플이라고 한다. 다만 이런 소식을 조금 더 빨리 알고 싶다면 트위터 가이드를 읽고 팔로하기 바란다. 트위터로는 글을 통해 소개하기 힘든 100명 한정, 한시간만 무료와 같을 어플도 올리기 때문이다.
Photoshop.com Mobile 1.0.1.3(Photography)[iTunes]
Price: $3.99 -> Free
Photoshop.com Mobile for iPhone: Edit and share from anywhere
Photoshop.com Mobile for iPhone lets you quickly and easily edit and share your photos with simple gestures directly on your iPhone. Photoshop.com Mobile is like having your entire photo library in your pocket without wasting your phone's valuable storage space.
Photoshop.com Mobile is your iPhone companion to Photoshop.com, your online photo sharing, editing and hosting resource. Create a free Photoshop.com account to upload and store 2GB of photos online.
MORE FUN ON THE RUN It's now easy to improve photos on your iPhone. Choose between a variety of one-touch Effects, or simply drag your finger across the screen to quickly crop, rotate, or adjust a photo's color. Get artistic by applying Filters like Soft Focus or Sketch. Never fear. Photoshop.com Mobile lets you undo and redo changes until you get just the picture you want, and we always save a copy of your original photo.
Top edit features * Basics: Crop, Rotate, and Flip * Color: Exposure, Saturation, Tint, Black and White * Filters: Sketch, Soft Focus * Effects: Vibrant, Pop, Border, Vignette Blur, Warm Vintage, Rainbow, White Glow, Soft Black and White
SHOW ON THE GO Photoshop.com for iPhone gives you complete access to your entire online photo library directly from your Photoshop.com account. Relive the memories and laughter with your friends and family anytime, anywhere. Show off all of your favorite photos with instant slideshows. It's like keeping thousands of photos right in your pocket!
Brought to you by Adobe, the makers of the Photoshop Family of products.
Plane Sight 1.1(Reference)[iTunes]
Price: $3.99 -> Free
Plane Sight is free this week to celebrate the first flight of the Boeing 787 Dreamliner.
Portable, self-contained copy of the FAA Aircraft Registry.
Look up the details for any interesting airplane: model, builder, year, engine, owner. Perfect for aviation history fans, private pilots, experimental aircraft builders, and journalists. Take this app to your next fly-in or airshow.
No network connection needed, and faster than a web-based lookup.
Free this week to honor the first flight of the Boeing 787 Dreamliner.
Money Tracker 2.0(Utilities)[iTunes]
Price: $0.99 -> Free
Free for a limited time, getting prepared for the coming update!!!
In such an economic situation, everybody has to watch close to the wallet. Money Tracker will help you to track all your purchases, categorize them and view statistics data according to your selection.
Usage:
You can input the purchase history of category, item name, price, comment and set the time to track easily. Default will present a view by month. Then you can select to see how much money you spent for each category during a certain period. After you single click on the report, it will turn into the percentage display.
what are you waiting for? use this application to track all your daily purchase history and track them easily forever!!!!
AutoTones 1.0(Navigation)[iTunes]
Price: $0.99 -> Free
FREE UNTIL FRIDAY 12/18!
ACT NOW BEFORE IT'S TOO LATE!
Have you ever wanted your car to sound like a race car? An old car? Or how about a toilet? AutoTones™ will keep you laughing for hours!
▶ DESCRIPTION
AutoTones™ is an engine sound simulator for your car available for the iPhone and iPod Touch. Just choose your vehicle, place your iPhone or iPod Touch in your car securely and press start, then start driving! It's that easy!
AutoTones™ will detect the movement of the vehicle you are in and playback realistic sounds to match acceleration, deceleration, turns, stops, and idles. The steering wheel will turn as the vehicle turns, and the speedometer will rotate as the vehicle accelerates and decelerates. Touch the screen and you'll honk the horn of the current vehicle!
Even if you don't have a car, you can use AutoTones™ in a taxi, on the train, on a bus, and even on a speed boat! You can also hold it in your hand and run around! You will be laughing hysterically in seconds!
▶ FEATURES
Super Car that sounds like a Ferrari, Lamborghini, Audi R8, Bugatti
Clunker that sounds like a car from the 1960's that backfires and has an embarrassingly weak horn
Toilet vehicle that sounds like the movement of your car is controlling someone's body functions! Sounds include pee hitting the water, turning farts, and the ever popular acceleration fart!
Sensitivity settings to tune the response based on how aggressive the driver is
Detailed instructions
Optional Facebook support to tell your friends how awesome AutoTones™ is!
▶ COMING SOON
Additional vehicles coming soon! There are already several in development! Stay tuned...
▶ SUPPORT
All updates are free, and you can expect regular updates in the coming weeks! Feel free to email us any time at [email protected] with suggestions and comments. And don't forget to rate this app on the App Store!
Wash Tub Bass 1.1(Music)[iTunes]
Price: $0.99 -> Free
This app is a virtual Wash Tub Bass, which in the real world is made of a tub, a broomstick, and a string stretched.
Note: application does not yet work on newest iPod Touches 3.1.2 OS. Stay tuned for updates.
Only the "string" is displayed on the app. You tilt the device to stretch or unstretch the string, then you pluck the string to make the tone. Touching the screen stops the tone. By tilting the device thru different angles before you pluck, you can play about an octave range of tones.
The Knobs screen which is accessed by the Knobs button allows you set the particular pitches played. Bass and treble and sustain (how long the tone lingers) can be set here too. The Frets control determines which particular pitches are latched onto. Typically about a 15 to 20 degree change in tilt of the phone will change the note one step of the the scale you have set (major or minor, chromatic etc) in the Frets setting. You can also go "fretless" and play free form pitches, but that is fairly difficult. The wood setting changes how much the string buzzes when you stop the tone.
For best results, you will need to use headphones or an external speaker for this app, and we suggest turning down the treble or turning down the high frequency ranges if you have an equalizer involved.
We reprint here a letter from the inventor of the iPWTB to send you on your way into Western musical glory:
Howdy, moo-sician!
Pluck middle for soft n' left for loud.
Mute string by touchin' it.
On the far right side you can pick up yer finger without pluckin'.
Tilt to change pitch like a broomhandle bass, by stretchin' and un-stretchin' the string.
All the way flat with the screen pointin' up to the sky is a high note. Hold it vertical and there's yer middle note. Screen pointin' to the ground is a low note.
'Course, there's all the in-between notes.
See, ya rotate the thing with one hand and pluck with the other. And ya rotate it so that...aw, shucks. You'll figure it out.
Use Knobs to change it up.
Now, you be sure 'n play real purdy for Uncle Hank!
Signed most sincerely, Hillbilly Blues Hank
Fractals 1.1(Education)[iTunes]
Price: $2.99 -> Free
HOLIDAY SALE! FREE UNTIL 2010 Move and pinch and fractals in real-time! Explore Mandelbrot and Julia sets, select between multiple equations and enter your own values for Julia sets.
Save fractals to your photos to share with friends or save them to your Fractals album.
Visit www.PomApps.com for more apps and games.
MyCalculator - 2D, 3D & Time Graphing Calculator 2.1(Education)[iTunes]
Price: $2.99 -> Free
HOLIDAY SALE! FREE UNTIL 2010 MyCalculator is an innovative 2D and 3D graphing calculator featuring One Touch Graphing™ and an innovative memory system to store and recall answers. Just touch the answer bar to store numbers in four memory slots.
Move, Rotate, and pinch 2D, 3D and time graphs in real-time at unbelievable speeds! Create animated plots using the T variable that lets you plot functions in time.
With a single touch find the maxima, minima, and zero points on a function graph!
MyCalculator also supports complex numbers, scientific and engineering notation, trig and hyperbolic trig functions.
What's New
You can now edit the input equation with the iPhone keyboard.
New time options and controls for time graphs! A toolbar now appears for time graphs with controls for pausing, slowing and speeding up time. Press the "+" button for new time options.
New switches for minima, maxima, and zeros in the options view for 2D graphs.
ArithmeTick - Math Flash Cards 1.1(Games)[iTunes]
Price: $0.99 -> Free
HOLIDAY SALE! FREE UNTIL 2010 How fast can you add and multiply? Solve math problems against the clock!
ArithmeTick is challenging math game where you solve addition, subtraction, multiplication and division problems!
The objective in ArithmeTick is to solve as many problems as possible before time runs out. You are awarded up to 10 points and additional time for each correct answer. A practice mode is also included to help sharpen your math skills.
With four difficulty levels, ArithmeTick is perfect for kids and adults!
Visit www.PomApps.com for more games and apps.
Arcs 1.0(Games)[iTunes]
Price: $0.99 -> Free
HOLIDAY SALE! FREE UNTIL 2010 Arcs is a new type of puzzle game for iPhone and iPod Touch with a new spin on the classic sliding tile puzzle game. Use your brain power to solve 20 circular puzzles by rotating circles and sliding arcs!
Visit www.PomApps.com for more games and apps.
Sports Rush 1.1(Sports)[iTunes]
Price: $0.99 -> Free
FREE FOR LIMITED TIME IN CELEBRATION OF OUR NEW APP "NEWS RUSH!'
★★★★★ "Every serious Sports fan needs to have Sports Rush" - BCApps
★★★★★ "All of my sports news outlets rolled into one" - Damien Craig
★★★★★ "The 99 Cent app that scored a touchdown in my book" - Mike Heng
● Say hello to Sports Rush
Sports Rush provides quick and simple access to 20 of the top Sports Related News sites specifically formatted for the iPhone. Ease of use and a gorgeous interface make Sports Rush the perfect teammate.
● Organization Never Looked This Good
Sports Rush displays some of your favorite sites in a gorgeous virtual library. With beautiful images and top sites formatted to fit your screen you are sure to fall in love with Sports Rush.
● Easy Load
Simply press the Menu Icon and watch the various Sport Related News Outlets fade into view. Pick your favorite and enjoy the latest headlines.
● Email Friendly
Easily email links to the currently Opened article without even leaving Sports Rush. Sharing articles couldn't be easier.
● In a Rush. No Problem.
Sports Rush is Fast. All of the sources are tailored specifically for your device. This means much faster load times.
● Scroll To The Top
Anytime you need to scroll back to the top of an article simply tap once near the top of the screen.
● Video Friendly
Sports Rush is Audio / Video friendly. Watch your favorite Sport related Videos streamed from your favorite sites.
● Information On The Go
Reading the latest sport news on the go just got simpler. Audio / Video Playback Support, articles formatted to fit your screen, In App Email, top internet Sources, and a gorgeous interface make Sports Rush your Ultimate Sports gateway.
● More to Come
We know that you have multiple Sports outlets that spark your interest. That's why you can expect more additions in future updates. Have a favorite that's not included? Send us your recommendation.
Currently Includes:
NBA
ESPN
CBS SPORTS
NASCAR
MLB
BBC SPORT
NFL
FOX
YAHOO! SPORTS
ESPN PODCENTER
LIVESCORE
USA TODAY
FANHOUSE
DEADSPIN
SPORTSTAP
NBC SPORTS
GOLF.COM
NHL
NCAA
SPORTS ILLUSTRATED
MORE COMING SOON
bitFlip 1.0.0(Games)[iTunes]
Price: $1.99 -> Free
hdn™ - Bit flippin' fun!
WHAT THE WORLD IS SAYING
"The fact that bitFLIP is flanked by a killer soundtrack is just icing; it will appeal to any genre fan (like me)." 8/10 (Impressive), Levi Buchanan, IGN.com
"…it makes itself essential by being intuitive, refreshing, and altogether one big synergistic delight…bitFLIP does an outstanding job of taking an established concept and overhauling it to a near-unrecognizable degree…consider bitFLIP an essential download." Cole Jones, The Tilt, 1up.com
"[bitFLIP] is a puzzle game that's really well suited to the iPhone .. it's a trip. Nice one to sorta zone out and not think for a while." - Justin McElroy, Joystiq.com
"Mixing interesting puzzle mechanics, great music, a truly unique (and often beautiful) visual presentation, and a variety of gameplay options, I can confidently say that there's more than enough enjoyable gaming to be had here to warrant your two bucks." - Ben Gilbert, Joystiq.com
"Although essentially a match-three variant, bitFlip brings a bunch of style and some welcome innovation to the mix." (4/5 stars) - Robert Corra, 148Apps.com
"The fact that I have been coming back to it every couple days ? another iPhone puzzle game in an endless sea of iPhone puzzle games ? means I like what I see." (4/5) - Joe Fourhman, Aeropause.com
A new FLIP on the classic match-three genre! bitFLIP combines quality aesthetics and sound to create a fun and frantic take on a game that we all enjoy. Play with your earbuds and get lost in the experience.
Match three or more pieces by swapping bits on the grid. For a real advantage, double tap to flip bits and clear the layer below.
Head-to-Head multiplayer over bluetooth or WIFI brings the excitement to a whole new level.
With three modes of game play, three grid sizes and three difficulty settings, bitFLIP is poised to challenge any gamer.
The soundtrack features and introduces up and coming electronic musician Robert Clouth. You can download the soundtrack for free at http://www.tapme.info or try out our in-game media player that doubles as an interactive art piece.
Please let us know what you think by visiting http://metamoorephosis.com! Your feedback is always important to us.
1.1 Update will include:
Performance enhancements on iPhone Classic and 3G models
Online Leaderboards & iComplishments
Surprises :)
NOTE: iPhone Classic users - if you have trouble running bitFLIP please turn your phone off then restart it
Support hdn™ and check out: iBailout!!, Hospital Havoc, Karnival, and Seven Wonders: Quest for Koh-i-noor or go to developer.handson.com to start your own hdn experience!
Follow us on Twitter @HandsOnMobile
Follow us on Facebook at Facebook.com/handsonmobile
2079 1.1.8(Games)[iTunes]
Price: $2.99 -> Free
In celebration of my new fun augmented reality project being approved, Project.Snow, this game will be free for a very limited time. Check it out! Merry Christmas,
"Tilt to move, shake to blast, shoot to kill." This is what 2079 is all about. This is a perfect game for you if you like the adrenaline of raking up points while staying alive in this addictive game.
Features:
Addictive survival mode with ramping difficulty
Play your own MP3 in game!
Intuitive controls customized for the iPhone
Beautiful graphics and sound effects
Background auto-calibration!
Online leaderboard for bragging rights!
OpenFeint enabled
Gameplay features:
Fluid accelerometer controls will allow you to fly through the tightest threats
Shake the iPhone in the last minute to launch a devastating blast that can save your life!
A virtual controller specifically designed to allow you to control shooting direction independent of ship movement, thereby avoiding the pitfalls of having your fingers obscure the screen
Powerups for extra lives help you move up the scoring rank and more!
Feedback and feature requests are always welcome.
"Besides the nicely polished retro feel to the game, it succeeds in the implementation of a very iPhone-centric control system." - toucharcade.com
4/5 stars - "The controls are fantastic." - iPhone Games Network
8/10 SILVER AWARD - "Simple and refined, 2079 is the ideal portable top-down shooter." - PocketGamer.co.uk
4.5/5 - "Good graphics, innovative and great controls make this a fun game..." - 148apps.com
4/5 stars - "I've found myself sneaking in a game of 2079 in spare moments because since downloading it and playing it just once, I love it." - gotapps.com
"Other developers could learn a lot from this game's smart approaches to controls." - iLounge
BioCarnage - Birth 1.2(Games)[iTunes]
Price: $0.99 -> Free
CHRISTMAS FREE GIFT!!!
"All in all, the game is certainly interesting and can keep you entertained for a while. I would love to see more "complex" missions and a better control settings, but the game does get an A+ for its innovative concept." by www.iphoneappsfinder.com
Mission journal:
Launched, in the dark, among millions of my kind, yet alone. My brethren are my rivals, all competing for the same goal. Rushing through the pink tunnels, dodging 'the pills', our nemesis, feeding of enzymes for strength, preparing for the challenge to come. At the end of the tunnel, when so few of us are still wiggling our tails, behold: the egg. Will life spring from this, or was it wall in vane? None can tell...
GMS is proud to present BioCarnage: Birth, the first episode of the upcoming series of games that will change the way you play on your iPhone forever. The game embarks you the most daring, nonconformist and ridiculously fun iPhone experience.
AGON Online by Aptocore
AGON Online is a leading social gaming platform for iPhone and iPod Touch games enabling:
Online leaderboards
Location aware scores
Awards system
Friends lists
Persistent player profile
Facebook and Twitter integration
For more info on AGON Online please visit: http://agon-online.com
Follow us on Twitter: https://twitter.com/crissmateea
Add us on Facebook: http://www.facebook.com/pages/GMs-Gaming/184404953746
7 Cities 1.5.5(Games)[iTunes]
Price: $2.99 -> Free
Free for 1 day to celebrate 1 year anniversary! Enjoy!
7 Cities takes you back to the ages past when pirates attacked the Seven Golden Cities of the Amazon.
This is a classic Tower Defense game with an interesting twist: the towers gain experience and get more powerful as they destroy the enemies.
NEW Open Waters mode now allows you to build your own maze for the ships to travel through.
Set the Pirate ships on fire with the Trebuchet.
Freeze their evil minions with the Tornado Tower.
Eletricute the attackers with the Lightning Tower.
Or better yet, unlease the mighty power of the mysterious Obelisk.
More towers and special skills are in the game.
Features:
8 hand-drawn Maps
7 unique Towers
Campaign mode to unlock new towers and skills
Survival mode where you can play forever
NEW Open Waters mode where you can build your own maze
12 Tower Skills to unlock
Buy tower upgrades to make them stronger
Towers gain experience as they destroy enemies, so they get stronger on their own
A wide variety of enemies: from small scout ships to gigantic creatures of the deep seas
High-quality 2D graphics and animations
Dynamic particle systems featuring fire, smoke, ice, and fireworks!
Original music and sound effects (or you can listen to your own iPod music while playing)
Zoom in and out to get a closer look at the battle
Save & load any time
Online high score submission & ranking (http://neptune-studios.com/7/highscores/)
Pirates!
Unique gameplay elements not found in other games:
Towers gain experience and level up (like in RPGs).
Towers can acquire skills through a Skill Tree (see screenshot).
Towers can be upgraded unlimited number of times.
Try out Survival mode and face unlimited waves of enemies to see just how strong your towers can get!
Forum: http://www.neptune-studios.com/forum
Visit our forum to discuss strategies and other things related to 7 Cities.
View High Scores here:
http://neptune-studios.com/7/highscores/
Remember to restart your iPhone / iPod Touch after installing the game if you experience crashes.
Other games:
Tap-Fu - beat-em up side-scroller
Santa Hop - how high can Santa go?
진상액션여본좌 1.0(Entertainment)[iTunes]
Price: $1.99 -> $0.99
온라인상의 최고 개그 캐릭터를 꿈꾸는 주인공 여병추. 온몸으로 웃기는 개그를 배우기 위해 몸으로 웃기는 개그(Slapstick Comedy)의 일인자 '안습맨' 본좌를 만나기 위해 '4이버스페이스'로 간다.
4이버스페이스에 도착한 주인공. 4이버스페이스는 모든 인터넷 진상들이 거쳐갔던 관문인 이곳에 우리의 진상 여병추가 진상의 본좌가 되기 위해 진상 본좌인 안습맨을 찾아왔다. 하지만, 안습맨은 여병추를 이용해 계략을 꾸미려 하는데…
▶ 각 스테이지마다 미션이 주어지며, 주어진 미션을 수행했을 때는 적절한 보상을 해준다.
* 안티미션: 진상액션 여본좌에서만 나오는 독특한 미션으로 스테이지 진행상황에 관계 없이 서브메뉴에 숨어있는 미션을 찾아 수행하는 것이다. 유저는 안티미션을 먼저 확인 한 후 스테이지미션을 해야 적절한 보상을 받게 된다.
▶ 각 미션의 기본적인 보상은 '다음 미션을 진행할 수 있다'는 것과 '새로운 액션'이다.
각각의 스테이지마다 얻을 수 있는 액션의 종류가 다르며, 새로운 액션을 얻기 위해서는 미션을 완료 해야 한다.
Aa! Video Doodle! - RADICALLY New VIDEO PAINTING now for iPhone/iPod! 1.2(Utilities)[iTunes]
Price: $0.99 -> Free
FREE FOR THIS HOLIDAY SEASON ONLY!
NORMALLY $1.99 RETAIL
Spread the word, share the fun!
Video Doodle is an exciting new app that lets you Draw, doodle, sketch, color, etc ON VIDEOS WHILE YOU WATCH!
Videos are now so much fun and cooler than ever before.
Bored of simply doodling on plain colors?
Try it on a VIDEO with Video Doodle and experience the AMAZING new levels of addictive exhilarating Awesomeness never before possible!
Use also to it point out the details, or to ridicule characters in video, highlight and catch viewers attention by marking or painting on the video. You can also forward, rewind, pause the video as usual!
INTUITIVE CONTROLS
● Touch to draw
● Shake to clear!
● Optionally, use the OSD
FEATURES
Adjustable COLOR: More than a BILLION color combinations
Adjustable Transparency ('A' slider)
Adjustable Pen Thickness
Shake to clear!
Access Video Controls (tap the Play/Pause icon)
REALTIME preview of changes to settings
Ability to remember last video site
Back/Forward
NUMEROUS USES
Great for sharing videos with others!
School Film Projects
Cool for watching videos with friends/relatives!
Poke fun out of the onscreen characters in video. Use your imagination!
Video Analysis
Presentations
Tech Show off
SUPPORTS
Youtube
Metacafe
Dailymotion
QuickTime Videos
Any video that plays normally!
Send your feedback suggestions, etc: [email protected]
Dr. Arugula 1.0(Games)[iTunes]
Price: $0.99 -> Free
Dr. Arugula is a fancy, brand spanking new true 3D zombie shooter! You play as Dr. Arugula, a mad scientist who has been experimenting with cloning lately. Unfortunately, after leaving his clones to bake overnight, Dr. Arugula returned to his lab to discover a clone infestation. Take command of 9 diverse weapons as you clean out an army of zombies! Prepare for bloodshed!
FEATURES:
Stunning 3D Graphics!
9 Different Guns!
7 DIfferent Types of Zombies!
3 Different Labs!
Free Play, Just Go Nuts! Infinite Health, Infinite Money!
Slow Motion Monster Deaths!
Known Issues:
Occasionally after install controls will be unresponsive. Restart the app and it should be fixed.
Runs slower on First Generation iPods. I'm still allowing users to play the game on them, but it is not going to have optimal performance.
Security Scanner 1.1(Utilities)[iTunes]
Price: $0.99 -> Free
THE MOST REALISTIC FINGERPRINT SECURITY APP ON THE MARKET !!
Check out the screen shots and see for yourself !!
It's realistic scanning approach will far surpass other security applications and aims to please. It's also packed full of new surprises that are sure to fool your friends, family and co-workers!
Watch your peers get more, and more frustrated as they try to gain access to your phone. Their expression with each failed attempt will be priceless!
Follow the instructions in the "info" button for "best use" and "gaining access." Be sure to check out more of our applications seen in the information page as well.
recommended for users who also downloaded:
Skee-Ball, Stick-Fu, Tap Tap Revenge 3, Pocket Devil, Truth or Dare - 18 +, Doodle Jump, Tetris, Phone Security, Cartoon Wars, and Bejeweled 2
iCrossFingers 1.0(Entertainment)[iTunes]
Price: $0.99 -> Free
Are you heading for an important meeting?
Are you having a crucial test today?
Having a birthday, and wishing for THE BEST present?
Let iCrossFingers do the finger crossing job for you while you are attending the meeting, having the test or opening your presents.
Just fill the wish list, and select the items that you'd like iCrossFingers to cross its fingers for.
Features:
Have a list of all your wishes (2 applications in 1..)
Select one of 3 characters to cross their fingers for you
Select the wishes you'd like the character to cross its fingers for
See the number of selected wishes as a badge on the iCrossFingers icon
SEED 1 - RISE OF DARKNESS 1.0(Games)[iTunes]
Price: $2.99 -> Free
Adventure within a thriving universe in this fantasy-RPG. Begin your adventure as an unskilled apprentice. Defeat enemy monsters and complete quests to discover new weapons, skills and spells. Eventually, become a powerful hero who can change the world forever …
EXPLORE A THRIVING FANTASY UNIVERSE
Every step of this exciting journey will be rewarding and enjoyable! Visit over 20 unique towns, and conquer monstrous enemies on hundreds of battlefields around the world.
GROW AND CUSTOMIZE YOUR CHARACTER
Collect special items and manipulate them to your preference through socketing, compounding and refining your collection. Use skill and intelligence to make powerful combinations of untold power!
USE REFLEXES AND SKILL IN COMBAT
Battle armies of fearsome monsters using weapons and magical forces. Upgrade skills and learn new abilities via elemental combat powers, weapon specializations and stunning magical spells.
EVER-CHANGING APPEARANCE
Become attached to your character as they grow. See your character's appearance change every time you equip powerful new armor and impressive weaponry!
REAL-TIME CHANGES TO THE GAME UNIVERSE
Witness day turning to night in-game, just as it does in the world around you. Some quests can only be done at night, while your battles also change as the sun fades and the moon rises!
EASY TRANSPORT AND DISCOVERY
Want to save time? Just take a trip on the Ship or the Air Balloon to make travel across the huge world easier and more enjoyable.
PURCHASE HELP ALONG THE WAY
SEED is now free to play! Through the SEED shop, you will find a wide array of items that can help you along your quest. These can be bought via in-app purchases. NOTE: For a full gaming experience, you don't need item purchasing, it is completely up to you how you use in-app purchases to enhance your gaming experience.
v1.0.1 SUBMITTED:
Virtual key pad - bug fix
Addition of set item effect
Speed revision of NPC during event progress
Skill Initialisation Stone error ? bug fix
SEED 1: RISE OF DARKNESS is developed by CHGAMES and published by Chillingo Ltd
RDM+ Remote Desktop for Mac OS and Windows 2.7.31(Productivity)[iTunes]
Price: $19.99 -> $3.99
Make more from your iPhone! Access your Mac or Windows computer and run any desktop applications remotely through NAT and Firewall!
Unique capability to work even through NAT and Firewall makes RDM+ the number one remote access client on all mobile platforms.
You may access one or many computers with no additional payment.
RDM+ Desktop should be installed on the computer(s) you want to have access to.
Download RDM+ Desktop for FREE at www.rdmplus.com
Features include:
Direct mouse control: left click, right click, double click, drag and drop, scrolling. Tap and double tap work as click and double click.
Keyboard control keys support
Direct text input from iPhone's keyboard and easy text editing
Shortcuts
Landscape/Portrait mode
Panning and zooming
Supports Intel-based Macs with Mac OS X 10.4 and 10.5, Mac OS 10.6 Snow Leopard, Microsoft Windows NT / 2000 / 2003 / XP / Vista / 2008
Works in different environments; easily accessible by enterprise users through NAT and Firewall as well as by individual users with dynamic IPs.
Works via WiFi and your carrier's network and has the ability to adopt its work to different connection speeds.
Extensive technical support by SHAPE's team.
Free updates.
Controlling your desktop has never been easier!
Coming soon: File transfer
Best seller application for BlackBerry and other platforms.
Keywords: remote access, Windows, Mac, remote control, remote desktop
About SHAPE Services
SHAPE Services is a leading mobile software development company. Since 2002 IM+ and other SHAPE's apps are topsellers in different e-shops and app stores worldwide on all major mobile platforms and phone models.
Visit www.shapeservices.com for more details.
See also IM+, IM+ for Skype, GPSed, VR+, Mobiscope
IM+ 3.5(Social Networking)[iTunes]
Price: $9.99 -> $2.99
IM+ will keep you connected all-in-one to Twitter, Skype Chat, Facebook, Google Talk, Yahoo, MSN/Live Messenger, AIM/iChat, ICQ, MySpace and Jabber.
You will stay connected even when you close IM+; you'll be notified about new IM in all supported networks via Apple Push Notifications.
No cost per message! Send photo, voice and IM for free and save on MMS and SMS!
IM+ has a widest list of UNIQUE FEATURES that you won't find in any other IM client.
NEW EMAIL PUSH NOTIFICATIONS
Get notified instantly when new email arrives in your mailbox. Supports Hotmail, Yahoo and GMail.
SPEECH RECOGNITION (as in-app purchase)
It is the first and only speech recognition service for instant messaging on iPhone. Easy as 1-2-3. Dictate messages instead of typing them in. This service is offered on a monthly basis. English only.
SEND PHOTO / VOICE / VIDEO and IM for FREE
IM+ uses your existing data plan or Wi-Fi connection. Voice messages are sent as MP3 files - yes, playable back on any Mac, PC or mobile.
SKYPE CHAT
You may chat with your Skype buddies, and in addition to chat, incoming Skype call can be recorded and instantly played back as a voice message for free.
TWITTER
View friends' timeline, favorites, direct messages and replies. Update your Twitter with voice, photo or geo-location messages, ReTweet, Geo Timeline, Search.
CUSTOM STATUS and GEO-LOCATION
You may use your own status messages and set geo-location as a dynamic status message to let your friends easily find you on a map.
BUILT-IN BROWSER
IM+ enables multi-tasking with a built-in browser. You may surf the web and open hyperlinks from dialogues not leaving IM+. The browser uses the same filtering as Safari. This means, if Safari is disabled on phone, IM+ won't launch browser too.
APPLE PUSH NOTIFICATIONS
Stay connected and be notified about new IMs after you close IM+ up to 72 hrs. Note: Due to technical reasons IM+ keeps Skype connected for 1 hr now. Time session for Skype Push may be increased soon. Besides push notification for incoming messages IM+ will notify you via Push when certain contact appears online (customizable in settings).
ANIMATED EMOTICONS
IM+ is the only app in AppStore with fantastic looking animated emoticons. Though for those who don't need them an option to turn off the emoticons is available.
EMOJI
IM+ enables Emoji smileys/emoticons on your iPhone and iPod Touch, now no need to purchase a special app for that!
CUSTOMIZABLE SOUNDS
Use various sounds for different events in IM+: incoming message, contact goes online, push alert, etc.
With IM+ you can be sure that new and revolutionary features will arrive every month.
Other features:
Customize IM+ look with cool wallpapers from your Photo library or from IM+
Animated emoticons
Avatar support
Copy/Paste
Multiple accounts per network
Multi-lingual support. Chat in any language supported by your iPhone/iPod Touch
Landscape mode convenient typing
===Notes from developers===
We cannot answer you in comments. Please contact us via Feedback right from IM+ or via Twitter (@implus).
===Notes from developers===
Follow IM+ (@implus) on Twitter to get our latest news and updates!
Visit www.shapeservices.com for more details.
TRADEMARKS:
IM+® is a registered trademark of SHAPE Services GmbH.
AIM®, ICQ® are registered trademarks owned by AOL LLC.
Yahoo!® is a registered trademark of Yahoo Inc.
MSN®, Windows Live™ are registered trademarks of Microsoft Corporation.
Jabber® is a registered trademark of Jabber Inc.
Google™ Talk is a trademark of Google Inc.
MySpace.com™ is a trademark of MySpace Inc.
Facebook® is a trademark of Facebook, Inc.
Skype™ is a trademark of Skype Technologies S.A.
See also IM+ for Skype, RDM+ Remote Desktop, Mobiscope, VR+ Voice for Facebook and Twitter, GPSed
IM+ for Skype 1.2(Social Networking)[iTunes]
Price: $4.99 -> $0.99
DOES NOT REQUIRE WiFi TO MAKE SKYPE CALLS!!!
IM+ for Skype uses callback technology and requires Skype Credits or Skype subscriptions.
A callback technology ensures best phone call quality anywhere in the world!
With IM+ for Skype you can:
Exchange instant text messages with your Skype contacts;
Call any landline or mobile phone cost effectively using Skype credits;
Call Skype contacts;
Receive calls from Skype contacts and calls to your SkypeIn number;
Get full presence status support.
HOW IT WORKS
When you make a call both the contact person and you will get the call. This is because when you use IM+ for Skype you are actually making two calls: one ? to your Skype contact on PC or to a phone number and another ? to your callback number.
Read more at www.shapeservices.com/skype
IM+® is a registered trademark of SHAPE Services GmbH. Skype™ is a registered trademark of Skype Limited. IM+ for Skype uses the Skype API but is not endorsed or certified by Skype.
Vow Box 1.0(Lifestyle)[iTunes]
Price: $0.99 -> Free
Now for the first time on your iPhone or iPod Touch, you can create, share and track promises, pledges, commitments, and personal vows with Vow Box! Just in time for the holidays! Free for 2 weeks.
Just type them into the box!
Don't just give your word, track how well you keep it with this truly unique tool. It's the perfect tool to help you stop a bad habit or coach you through a good one!
Use Vow Box to:
commit to your exercise program
manage your diet
help adjust your social skills
encourage you to study more
encourage you to study less!
commit to more time with your family
keep New Year's resolutions on target
track all your promises, pledges and affirmations!
Most of us live by a code. For many, it is unwritten and personal. Let us offer you the perfect vessel to store your own code and track your adherence to it.
Get your copy of "the app for everyone" today!
Features:
push the button to open the box and type in your new vows
highly configurable interface enables you to personalize Vow Box with your choice of color, name and even photos from your iPhone photo library!
brushed steel or wood box display
"bump up" your vows when you live them
nudge them down when you don't measure up
be careful, too many nudges down and you'll lose the vow!
share a vow with a friend over Bluetooth
LED display indicating your vow's commitment "health"
neat sounds and animations as vows are inserted and extracted
elegant interface and very intuitive controls
Live ur word!
Color Ball 1.0.3(Games)[iTunes]
Price: $1.99 -> Free
--- Take up the Colorball challenge and test your mental and manual dexterity skills! ---
ColorBall is a groundbreaking game that subtly combines labyrinth, pinball and puzzle game play.
FREE FOR THE NEXT 10 0000 downloads !
SIMPLE AND INTUITIVE
Your challenge is to get the colored balls into the matching slots. To guide them home, just tilt your iPhone / iPod Touch and avoid the obstacles!!!
RICH, VARIED CONTENT
Control up to 5 balls simultaneously through 52 levels featuring fixed and moving walls, bumpers, traps and much more.
EXCELLENT PLAYABILITY
Progressive level complexity allows all players to have fun while moving up to ever more complex levels.
REALISTIC
Sophisticated graphics, sound effects and advanced physics modeling give you the impression marbles really are racing around inside your iPhone.
ADDICTIVE
Overcoming the increasingly more difficult levels will become your new obsession.
CHALLENGING
Compete against players around the world: for each level, you can view your worldwide rank and your time compared to the best time scored so far.
Other features:
listen to music from your iPod library while you're playing
the last level played is automatically saved
self-calibrates you iPhone's accelerometer
WHY WAIT? This offer is for a limited time only, so make the most of it!
iCalcRisk 1.1(Medical)[iTunes]
Price: $0.99 -> Free
Quote from an american MD using iCalcRisk - "The updated app is fantastic! I will share it with everyone. It is so helpful displaying it to patients and watching how the intervention of stopping smoking, or BP control or Cholesterol management improves their risk ? right there in front of them. Thanks for giving me the option of mg/dl rather than mmoles per liter. The Americans appreciate it!!!"
iCalcRisk is a graphical primary prevention cardiac risk calculator based on the UK JBS2 (BNF) rules that is primarily aimed at health care professionals. It can be used on the ward, in clinic or surgery or even in the patient's home. It uses sliders to make data entry easy and the risk score is constantly updated.
In England with the introduction of Cardiac Risk scoring for all new hypertensives in QOF and the new government over 40 health-checks risk scoring is very topical but hopefully it will also appeal to other countries.
The graphical representation aims to make discussing cardiac risks with a patient easier in that they will be able to see how altering their risk factors has an effect. I have added a normal risk score and a relative risk score to aid the discussion with a patient who isn't above the English treatment threshold of 20% but is at very high relative risk compared to peers.
I've had a couple of requests for a mg/dl option so I have added this and an option for additional risks and moved the risk box to the top to make it more visible when changing the sliders.
Please email me with any more feature requests and I will consider them.
Now available free
Video Panorama 1.2(Photography)[iTunes]
Price: $7.99 -> $0.99
90% OFF for CHRISTMAS ONLY!
The EASIEST Panorama Tool ever! No multiple shots!
You only need to take a short video!
▶GOOD REVIEWS FROM USERS◀
This is amazing! I can not believe it can make panorama images in such easy way and the result is overwhelming! It's a must-have App for who owns an iPhone 3G S! ★★★★★ - From one Twitter user
If you like panorama images, you must not miss this awesome app. Just take a short video and the app takes care of the rest. Really cool! ★★★★★ - From PC Magazine end user
Video Panorama lets you quickly and easily compose amazing panorama images from video with 2 taps within one minute. With this cool app, your will not be pity when you see beautiful views but without bringing professional camera. It will definitely make more fun for you.
▶USAGE◀
Take a video clip or select a video clip from album Tip A: if you want to make landscape image, please rotate your iPhone to make the home button on the right, take the video slowly and smoothly (start) from left to right (stop) Tip B: if you want to make vertical image, please make the home button on the bottom, take the video slowly and smoothly (start) from top to bottom (stop)
The app will help to generate panorama images automatically Save it to album or send by email
▶FEATURES◀
Stitch Landscape panorama images
Stitch Vertical panorama images
Save to album
Email
▶NOTES◀
iPhone OS 3.1 and iPhone 3G S required.
Girls - Beautiful Women at Your Fingertips 1.0(Entertainment)[iTunes]
Price: $0.99 -> Free
FREE FOR A LIMITED TIME! FREE UPDATES FOR LIFE!
TAKE ADVANTAGE OF THIS OFFER AND DOWNLOAD NOW BEFORE THE PRICE GOES UP
Over 140 pictures of the hottest girls you have ever seen. Zoom, pan and swipe your way through all 6 categories of women. Whether you prefer athletic brunettes, blonde beach babes or busty women Girls has what you're looking for.
Features:
The hottest girls you have ever seen
View gorgeous babes in portrait or landscape mode
Save any images to favorites to create your own custom slideshow
Touch and drag to pan or pinch to zoom
Caster 0.1(Utilities)[iTunes]
Price: $4.99 -> Free
Create and publish podcasts on your iPhone!
**introductory offer FREE*** for just a few days, then back up to the normal price!
Features
Record chunks of audio at a time or all at once
All podcast clips are combined into a single file
Writes podcast in m4a/ALAC format - if ALAC is unavailable on your device, it writes to a wave.
Download your completed podcasts via FTP or publish directly from your iPhone
Existing podcast RSS files are synced with Caster
Automatically generates a new RSS when publishing
Upload existing audio clips for use in your podcast
Audio Normalization
Attach images, GPS, Links, Files, and Text
Coming soon
Noise filtering
clip editor
Info tags automatically attached to podcast media
Video podcasts
http://www.foodev.mobi
follow me on twitter: http://twitter.com/foodev
or email me: [email protected]
suggestions and comments welcome!
iRoundTime 2.0.0(Utilities)[iTunes]
Price: $0.99 -> Free
iRoundTime is a highly customizable clock in a modern graphic style.
iRoundTime provides you other informations :
Day,
Number of the day in the year,
Current week in the year.
You can choose between the 9 colors of the iPod Nano family. You can also show or hide elements around the clock.
Thanks to lnooth.
iRoundTime, Version 2.0.0 by Ceburo.
EnguFengu 1.1(Games)[iTunes]
Price: $0.99 -> Free
What is EnguFengu ?
EnguFengu is a game of skill with marbles which are moved using the phones Accelerometer. Tilt the phone and the marbles move in the corresponding direction.
How to Play:
The game consists of a playing surface which can be tilted. In this surface there are a number of holes, wooden blocks, circles and marbles. When the surface is tilted the marbles roll and can fall into the holes.
The goal of the game is to get each grey marble in an corner hole. You have 30 seconds to complete this task. When you start the game a timer begins to countdown from 30. As soon as you pot a marble the time will be added to your score. Try not to put let any other marbles fall down the same corner hole because you won't get any points for those. Every grey marble needs to go down a different corner hole as fast as possible. During the game you will see also blue marbles. Keep them in the game otherwise you lose. Beware of the circle with a red rubber band round it. They accelerate your marbles and you may lose control of them.
Score
During the game you see your level score, the time you have left, and the total score. Try to reach an new level and to increase your total score. Theoretically there are endless levels because every tenth level you got an new blue marble in the game.
Facebook and Challenge:
From the game you can post your score on facebook or send a challenge to a friend via email.
Randomness:
Every new game sees the wooden blocks, circles and holes placed differently. This means sometimes you'll find yourself playing an easier game and sometimes it will be more difficult. If you're lucky you'll be able to sink your marbles quicker.
iHBCalc 1,1(Utilities)[iTunes]
Price: $0.99 -> Free
iHBCalc is a little and very user friendly calculator.
It's really simple but can be useful for developers. Indeed, you can display the Hexadecimal and Binary conversion of a result or any number you want.
Have fun.
V1.1 Ceburo 2009.
Wickifon 1.0(Music)[iTunes]
Price: $0.99 -> Free
FREE till end of Christmas!
Enjoy!
Wickifon is an easiest to learn music synthesizer with innovative isomorphic keyboard.
Features:
Demo mode - learn how to play your favorite music - "godfather theme", Summertime, and others - instantly
52 instrument presets
Sound effects controlled by gestures and accelerometer
Easy to learn keyboard layout
Sound synthesizer based on mdaJX10 software synth
Chat 'n Walk - for Twitter, Facebook, SMS and Email 1.1(Social Networking)[iTunes]
Price: $0.99 -> Free
Chat 'n Walk - the easiest way to communicate on the go! Free for next 24 hours only!!
HOW DOES IT WORK?
Chat 'n Walk displays the world around you while at the same time allowing you to compose messages that can be posted to your favorite sites!
Just type your message and then press the 'copy' button to prepare to paste your message into:
TWITTER
FACEBOOK
SMS/MMS APP
EMAIL
PASTE ANYWHERE - you can paste your message into any application that accepts copy and paste functionality!
HOW TO USE:
Just open the application and type your message while on the go! It's that easy!
Open the app and type your message. ( Touch the top half of the screen to access the keyboard )
Click on the 'COPY MESSAGE' button in the top right of the screen
Close the application and launch any other application you would like to paste your message into.
IT IS THAT EASY!
You can also read your message while using the FULL SCREEN LIVE view while you walk. Just hit the 'Done' button on the keyboard to dismiss the keyboard!
Don't Wait, buy Chat 'n Walk now!!
1945 Ace Destroyer 1.8(Games)[iTunes]
Price: $0.99 -> Free
ALL-IN-1 GAMEBOX is at $0.99 limited time special promotion now.
12 highly ranked games in 1 App, including this game (full version)!
FREE new games updates!
Search "ALL-IN-1 GAMEBOX" for the single best deal ever!
1945 Ace Destroyer is the classic simulation of WWII pacific air combat.
You are the legendary P-40 pilot of US naval force. Your mission is to destroy enemy secret fortress on a remote island.
This is a solo mission. You are flying alone!
Shoot down everything you see! And don't forget to take care of enemy battleships using your advanced torpedos.
Game Features:
Classic 3rd personal view with great animated graphics.
An action packed battle for survival in a sea of never ending bullets.
6 different types of enemies with different movement and defensive actions.
16 stages with increasing difficulty.
20 military ranks. Can you achieve the highest one?
Shake your iPhone to dispel the smoke when your airplane gets damaged.
Global ranking, compete with players from all around the world.
Visit www.trinitigame.com for more games.
Follow us on twitter @ TRINITIgames (twitter.com/TRINITIgames)
Target WEIGHT 1.1(Healthcare & Fitness)[iTunes]
Price: $1.99 -> Free
TARGET WEIGHT
Track your weight in the privacy of your iPhone in less than 6 seconds daily!
PERSONAL DASHBOARD
TargetWeight opens up your personal weight dashboard with everything you need to know. Your height and weight, your Body Mass Index, its relative category, and obviously, your target weight and the date at which you want to achieve that target. At the bottom you will find a chart that updates each time you enter another weight or set a new target.
All you need to do is touch any information you see to bring up the right page or visual element to edit it. Entering your weight is all you need to do daily to keep the app working for you and help you focus on your target weight. Only 6 seconds every morning!
BODY MASS INDEX
When you view the Body Mass Index page, you immediately see where you stand. Your position is shown by a large smoked glass panel. Move it with your finger to see how much you need to gain or lose to change category. It's that simple! Set the glass bar to a certain level and press one of the target icons and "voila"! You have set a new target weight! It's just fun, handy and simple... isn't that what iPhone apps are suppose to be?
Even when TargetWeight is not running, its launch icon on your home screen will show a red badge with how many pounds or kilograms you need to gain or lose to get to your target weight. It will appear just like counts of email, SMS or voicemail, so it stays private but TargetWeight reminds you how much effort you still need to put in to get there, every time you use your iPod Touch or iPhone.
SET YOURSELF ACHIEVABLE GOALS
You believe your ultimate target weight is so far away that you can't make it? Break it down into smaller targets! Make them achievable in reasonable amounts of time and reward yourself with a big healthy bowl of fresh fruits every time you achieve them :-)
HEALTHY LIFESTYLE
Getting to your right weight is an important step towards living a healthier lifestyle. Quit smoking. Eat smart. Exercise regularly. Help yourself achieve a healthier weight using TargetWeight. Then continue using TargetWeight to help you maintain it.
Enjoying a healthier weight will not only make you feel better, but you shall see the world around you change for the better.
ALL ABOUT YOU
Send us your comments and story... we would love to hear it!
Space Trader™: Moon Madness 1.3(Games)[iTunes]
Price: $0.99 -> Free
We've reduced the memory requirements quite a bit. If you're still having trouble running Space Trader: Moon Madness please reboot your device and try again. We're working hard so that the next update will use even less memory.
Thanks to everyone for their feedback, keep it coming!
"I honestly can't think of a better way to do first-person controls on the iPhone, so I hope other game devs out there use Space Trader as current gold standard, and follow in it's footsteps. It's that good." - iPhone Games Network
Assume the role of a Space Trader™. Make a profit buying and selling commodities. Start on the Moon, buy low. Hop aboard your ship to new destinations. Sell high. So simple its madness!
In the 3D trading game, Space Trader™: Moon Madness, your mission is to make as much money possible within a time limit. Visit various locations in search of the best deals and boost your score by accepting the side quests that offer rewards.
Game Features:
Innovative first person controls:
Dual-analog controls that are easy to use. The two pads allow you to smoothly control the movement throughout the game and view your surroundings in 360 degrees.

Fully explorable environments:
You are able to travel anywhere in each level, upstairs and down. Find new Merchants hidden in back corners or stumble upon their discarded stash that you can pick up for profit.

Large sized game on a small sized device:
Space Trader™: Moon Madness is designed for re-playability. A variety of characters and fluctuating commodities make each game-play unique. Random disasters and secret missions add to the fun.
Battery Bulb 1.2(Utilities)[iTunes]
Price: $0.99 -> Free
Minimize the time you spend charging and maximize your battery life.
Battery Bulb shows a bright, animated display while your iPhone or iPod Touch is charging.
It is easy to see how much charge you have from across the room, and as soon as your battery is fully charged, a tone will sound to let you know.
When not charging, you see a pulsating ball of light which represents how much charge is left in your battery.
Charge your iPhone with style!
the_dreaming_phone david_earnest
Invitempted 2(Entertainment)[iTunes]
Price: $1.99 -> Free
Create personalized and mail invitations with Invitempted! It is so simple!
Quickly add your party information, pop your own photo in the background, save your invite and poof it pops automagically into and email. Now simply choose whom to mail it too and you are DONE!
Suddenly customized invites on the go go with ZERO headache!
Created by one of THE ORIGINAL THE SIMS DEVELOPERS the hip fresh company www.nomadcandy.com
FUN, EASY, HIP INVITEMPTED!
TomatoRoll 1.0.3(Games)[iTunes]
Price: $1.99 -> Free
Happy Holidays and all the best for the New Year. As a small gift for everyone TomatoRoll is free for the holidays. Enjoy and have a great New Year.
TomatoRoll is an old-fashioned flat-surface roller game with a very unique twist. The goal is to sink all your tomatoes, red and green, but the red tomato has to be the last or you lose the round. Add to that 30 levels, 3 initial lives, a time limit of 20 seconds, a couple of walls, cages, cog-wheels, punchers and a whole set of gems to be retrieved while underway. The game is controlled using the iPhone's accelerometer, so the way you hold your phone determines where your game objects roll. Couldn't be any easier - unless of course you want to get to level 2.
ExtraLifes and Gems
On your journey through the levels there are things you pick up underway, like an extra tomato (extralife) or various gems that will add valuable seconds to your time. Additionally there is the occasional cage that needs to be opened for which there is a special gem. Careful though as picking up all available gems sometimes is not the best game strategy.
Punchers and Cages
To add annoyance we came up with the puncher. These things often come in pairs and are typically located in the most inconvenient places - i.e. right next to your tomato pockets and will stupidly punch anything in the vicinity at regular intervals. Not very helpful. And then there are cages that bar access to important parts of the game until the golden gem is hit. Not to be outdone we also got quite inventive with those mazes as you can see, but hey - you got the entire 20 seconds to figure it out.
Well - if you are looking for a total time waster, this is it. Perfect for standing in line at the super market, your doctor's waiting room or a full night's entertainment if you have absolutely no life. Give it a try. TomatoRoll is very immersive with sound effects and a nice backbeat. But caution is in order. Due to the extreme addictiveness of TomatoRoll we had such a hard time wrapping up in-house testing of the game, that it is now being released 3 months behind schedule with one tester still unaccounted for. Don't say we didn't warn you.
For more screenshots and several videos of the application in action, please visit the website indicated below.
Whitening Simulator 1.0(Photography)[iTunes]
Price: $1.99 -> Free
Want to enhance your personal photos or curious about how you'd look with whiter teeth?
**FREE FOR A LIMITED TIME***
Whitening Simulator for the iPhone and iPod Touch is the world's first automated whitening application. It incorporates an advanced face and smile detection engine to show you just how white your teeth can be! With the Whitening Simulator, you can enhance your personal photos, find out what shade of white works best for you, and do side-by-side "before and after" shade comparisons. It's easy and fun to use!
FEATURES:
Whiten existing or new photos with your iPhone or iPod Touch
Advanced facial and smile detection engine
Simulate whiter teeth with easy slider controls
Automatic smile zoom functionality gives an even closer look of your results
Easily compare before and after photos
Enhance personal photos
Teeth Whitening Glossary
Chuck the Ball 1.9(Games)[iTunes]
Price: $0.99 -> Free
Check out our latest game Depict, The Multiplayer Drawing & Guessing Game!
Meet Chuck-
Chuck the Ball. With the swipe of your finger, you can guide Chuck, picking up stars and avoiding hazards.
Watch the exciting trailer at chucktheball.com
" an original, fun and endearing puzzle game. If you are a puzzle fan it's definitely worth checking out. " - iphonegamenetwork.com
" I can describe the game in one word: Addicting. " - iphone-journal.com
145 levels of mazes and puzzles.
OpenFeint achievements and leaderboards
Make your own levels with the built-in level editor.
Three difficulty levels, making it easy to learn but hard to master.
Various hazards and bonuses that make each level unique.
Listen to your iPod while playing
1945 Ace Destroyer
,
2079
,
7 Cities
,
Aa! Video Doodle!
,
Arcs
,
ArithmeTick
,
AutoTones
,
Battery Bulb
,
Beautiful Women at Your Fingertips
,
BioCarnage
,
bitFlip
,
Caster
,
Chat 'n Walk
,
Chuck the Ball
,
Color Ball
,
Dr. Arugula
,
Education
,
EnguFengu
,
Entertainment
,
Fractals
,
Games
,
Girls
,
Healthcare & Fitness
,
iCalcRisk
,
iCrossFingers
,
iHBCalc
,
IM+
,
IM+ for Skype
,
Invitempted
,
iPod Touch
,
iRoundTime
,
Lifestyle
,
Medical
,
Money Tracker
,
Moon Madness
,
Music
,
MyCalculator
,
Navigation
,
Photography
,
Photoshop.com Mobile
,
Plane Sight
,
Productivity
,
RDM+
,
Reference
,
Remote Desktop for Mac OS and Windows
,
RISE OF DARKNESS
,
Security Scanner
,
SEED 1
,
Social Networking
,
Space Trader
,
Sports
,
Sports Rush
,
Target WEIGHT
,
TomatoRoll
,
Utilities
,
Video Panorama
,
Vow Box
,
Wash Tub Bass
,
Whitening Simulator
,
Wickifon
,
무료 어플
,
아이팟 터치
,
진상액션여본좌
,
한글 어플
Trackback
Trackback Address :: https://offree.net/trackback/2929