알림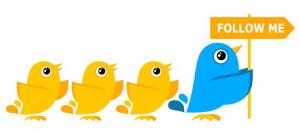 무료 어플에 대한 소식을 조금 더 빨리 알고 싶다면 "연아와 트위터를"를 읽고 팔로하기 바란다. 트위터로는 글을 통해 소개하기 힘든 100명 한정, 한시간만 무료와 같을 어플도 올리기 때문이다. 마지막으로 트위터를 통한 질문에는 거의 답하지 않는다. 트위터를 이렇게 운영하는 이유는 "트위터 운영 노하우 및 팁"이라는 글을 보면 된다. 따라서 트위터로 질문하고 답이 없다고 서운해 하지 않았으면 한다. 질문을 하고 싶다면 반드시 블로그에 관련글을 찾아 올리거나 "도아의 QNA"를 이용하기 바란다.
FREE for today only!
아이폰 무료 어플 FAQ
오늘은 총 12개의 어플을 소개하겠다. 발렌타인 데이라 그런지 가격이 변한 어플은 상당히 많았다. 보통 300개 정도 가격이 변한 어플이 올라오면 30개 정도의 무료 어플이 올라오는데 오늘은 무료로 올라온 어플이 많지 않다. 또 설 명절이라 어플에 대한 간단한 설명을 할 시간도 없어서 어플에 대한 설명은 생략하도록 하겠다.
Maybe Baby 2010은 평상시 15불에서 무료로 바뀐 어플이다. 어플 설명을 봐도 그만한 가치가 있을지 모르겠다. Biz Book Briefs for Leaders은 평상시 4불에서 무료로 바뀐 전자책이다. 이외에 Easy Flashcard Study는 설명은 영어로 되어 있지만 한자 급수에 따라 한자를 배울 수 있는 한자 카드로 보인다. 마지막으로 iStarDict은 오늘만 무료인 어플은 아니다. 원래 무료 지만 스타딕 사전 파일을 읽을 수 있는 어플이라 소개한다.
마지막으로 무료 어플에 대한 소식을 조금 더 빨리 알고 싶다면 트위터 가이드를 읽고 팔로하기 바란다. 트위터로는 글을 통해 소개하기 힘든 100명 한정, 한시간만 무료와 같을 어플도 올리기 때문이다. 마지막으로 트위터를 통한 질문에는 거의 답하지 않는다. 트위터를 이렇게 운영하는 이유는 트위터 운영 노하우 및 팁라는 글을 보면 된다. 따라서 트위터로 질문하고 답이 없다고 서운해 하지 않았으면 한다. 질문을 하고 싶다면 반드시 블로그에 관련글을 찾아 올리거나 도아의 QNA를 이용하기 바란다.
TailSpin 1.0(Games) [iTunes]
Price: $0.99 -> Free
FREE FOR TODAY ONLY!
TailSpin is a fast paced, racing simulation designed around a realistic physics model. At BarnStar Studios, we love racing games, but we get bored very quickly with campy arcade-style racers. TailSpin breaks out of this mold by providing realistic controls and physics, allowing you to *feel like you're really at the controls. You'll find yourself playing for hours just to beat your best times...
Hours and hours of gameplay including:
-12 Racers -10 Tracks - Over 90 different events - Compete against the clock or up to 5 opponents
Compete in and win multiple race series, time trial events and endurance events to unlock all all of the different racers. Increasing levels of difficulty and an adaptive AI ensure hours of challenging gameplay.
TailSpin makes full use of the touchscreen and the accelerometer including analog throttle sensor to allow and unprecedented level of control.
TailSpin is a independently developed game. No suits or ties were involved in its creation and all profits go directly to feeding starving artists.
Enjoy,
The Barn*Star Team
Bebbled 2.12(Games) [iTunes]
Price: $0.99 -> Free
GET Bebbled for FREE THIS WEEKEND!
Take the chance to play the best jawbreaker / bubble breaker game for a mobile device featuring Online, Freestyle, and Campaign games.
APP OF THE DAY (plus video review) - crazymikesapps.com
"Bebbled is one of those puzzle games that will drive you up the freakin' wall if you're the type of person who absolutely refuses to give up!" - iphoneappreviews.net
6 different game modes: * Standard * Continuous * Continuous (Classic) * Shifter * MegaShift * TimeShifter
2 unique campaigns, 33 different levels, 6 possible challenges per level
Bebbled Online is the ultimate battle arena, where you can challenge other Bebbled players from around the world.
Become the ultimate Bebbled Master in all 5 online game types.
Replay your opponents' best games and keep the scores as your own if you manage to beat them.
Retain your scores and online identity even if you change your mobile device.
...and even more...
Different in-game bonus levels
Color-blind friendly
Left-handed mode
Accelerometer support for in-game field rotation
Listen to your own music
Resume your games after a call
PopStar! 1.8(Games) [iTunes]
Price: $0.99 -> Free
Free for a limited time.
Once you pop, you can't stop!
Fantastic fun!!! ★★★★★
"Now my current favorite game! Strategic, addictive and challenging fun for everyone! Replay value is high! I keep improving! This should be on everyone's iPhone! Good job!"
How to Play:
Just tap two or more blocks of the same color.
There is no time limit, but each stage has target points to proceed to next stage.
Tips on Scoring:
Remember just two rules below:
The more blocks you pop, the more score you will get
Try to clear all block, you will get a lot of bonus.
Features:
Autosave when terminated or get a call
Supports iPhone OS 3.0
All available for iPhone and iPod touch
You can check out a video of the gameplay at https://www.youtube.com/watch?v=sSRkjjw7StY
Easy Flashcard Study 1.1(Education) [iTunes]
Price: $0.99 -> Free
helps to study vocabulary.
☆☆☆ Upgrade event!!! ☆☆☆
Free for a week!
☆☆☆ Features ☆☆☆
[Flashcards]
Memorize automatically
Self check mode
Quiz mode
Change question and answer
Shuffle cards
[History]
Record studying flashcards.
[Import flashcards]
Import from Google Documents
Import from my desktop
[Settings]
Change question and answer
Change interval of playing flashcards.
☆ Feedback
Please email to [email protected], if you have any questions.
Maybe Baby 2010 3.0(Healthcare & Fitness) [iTunes]
Price: $14.99 -> Free
♥ MUST HAVE APP #1 FOR EVERY WOMAN ♥
It shows if you could get pregnant today, if it would be a boy or a girl and when your next period & ovulation.
♥ 100% OFF! ONLY TODAY! ON SALE! ♥
♥ HAPPY VALENTINE'S DAY!!! ♥
♥♥♥ Constant FREE updates ♥♥♥
Dedicated to My Wife and my Future Baby With Love.
This App Helped my Wife and Me to Conceive our Baby on October 2009 :)
I Hope it Will Help You Too.
3D SnowGlobe Pro 1.0(Entertainment) [iTunes]
Price: $0.99 -> Free
+++Happy Valentine's Day! FREE for Limited Time!+++
This is a virtual 3D Snow Globe with perfect application of virtual reality technology! Full utilization of the build-in digital compass and accelerometer will drive you the best user experience.
Features:
Sketch style 3D SnowGlobe with Christmas trees and snow flake in a fabulous crystal ball.
Chirstmas tree are decorated with flashing lights in different color.
A self rotating star is jumping at the crown of the tree uplift the festival atmosphere.
The 3D SnowGlobe is like a virtual object in the air, no matter you rotate or position the phone in any direction. (direction control utilize the build-in compass and it works only on iPhone 3GS, user can also rotate the SnowGlobe by finger instead of build-in compass and it works on all devices)
Using accelerometer to look up and down, view the scene in different angel by rotating the device.
Realistic snow physics simulation, accelerate the snow animation by shaking the device.
Superb high quality graphic display by full screen anti-aliasing technology.
Smooth motion flow and quick response which is realized by cutting edge signal processing technique.
A wonderful experience you never had before!
Just Go and Enjoy it!
IMPORTANT: Build-in compass control only works on the iPhone 3GS! Accelerometer control works on all kinds of devices.
Math Mago 1.0(Education) [iTunes]
Price: $0.99 -> Free
Math Mago is a fast paced math game where you have to solve the math problems by figuring out the first 2 numbers in a math problem and picking them from a grid of numbers. As you get numbers right they disappear from the grid and your magical power increases.
Problems can be addition, subtraction, multiplication or division. There are options to turn on/off the individual math types. The faster you go the more magic power you get!
My nine year old will spend 10-15 minutes to solve the puzzles. I have seen adults take some time as well and it is fun to try for highest score at any age. I am hoping as she plays the time will come down.
Features:
Presents math problems and you pick the parts of the problem from a 8x8 grid of numbers.
Options to control music and sound as well as types of math problems presented.
Helps increase both math ability and math speed.
Great background music and sound effects.
Fun and educational at the same.
Thanks for buying Math Mago!
Tower Wars 1.0(Games) [iTunes]
Price: $0.99 -> Free
Tower Wars is an all new gameplay experience that combines the best elements of air hockey and pinball. It's non-stop action and mayhem!
Introductory Special - free for a limited time
FEATURES:
Three complete levels (ice, arena, and jungle).
Two player support over bluetooth
A.I. opponent with three difficulty settings.
YOUR MISSION:
Shoot the puck into the opponent's cannon. Capture towers and power-ups to upgrade your weapon as you battle it out!
Arroic 1.1(Games) [iTunes]
Price: $0.99 -> Free
4/5 - iHappyTouch.com
'Give it a try...The graphics and animations are good and game mechanics are smooth and easy to learn.' - the Gadgeteer.com
'Outlaw Games Ltd decided to do things a little different...plenty of obstacles...Arroic is a commendable effort from Outlaw Games Ltd and features plenty of replay value...a bargain! Grab it now' - NinOverTen.com
Now on sale for FREE!
Original and challenging game play and puzzles, from fun easy levels through to mind boggling crazy courses that could leave you bamboozled!
Complete puzzles in various ways that suit your skills:
Draw arrows to direct your ball to collide with as many coins as possible for points galore.
Plot the fastest path to collect time trophies and increase your score.
Use the environment to your advantage and reach the goal using fewer arrows for points and prowess.
Unlock content and achievements
61 Exciting and engaging levels to unlock, complete and replay in many ways**
124 Trophies to collect
35 Fun and challenging achievements*
6 Additional balls, each offering an alternative experience to every level*
Be the best at every level and share your results with the world
Achieve the top score
Get the best time
Compare and compete on the online leader boards*
Track local and global scores*
Show off achievements and scores on Facebook and Twitter*
Create your own gamer profile*
Compete directly with friends
Available only in full version
61 Levels in full version, 6 in lite version
Social gaming elements developed with Agon created by Aptocore: http://agon-online.com -
ToddlerTweets 1.1(Games) [iTunes]
Price: $1.99 -> Free
FREE TODAY
HAPPY VALENTINES DAY!
Toddler Tweets for kids & Parents!
Thank you for supporting an independent mommy developer!
Toddler fun birdy touch screens!
Parents you can Twitter your Tweets with Toddler Tweets!
Kids:
Touch the screens to see and hear the birdies tweet.
Put the eggs back into the bird nest.
Pop the balloons, make the tree grow Apples, touch the bugs to see them fly, find the magic button to make the choo choo train go across the screen, splat the falling eggs, make the flowers bloom and more!
Parents:
Tweet your best parenting tips
Twitter about great new toys or warn others about bad ones.
Tweet great places to vacation with kids...
Tweet about your pregnancy and childbirth.....
Ask other parents questions or advice....
Send a play group invite via FaceBook or e-mail
Check out our other toddler, parenting and pediatric Apps:
Autism M-CHAT a Validated Toddler screening Tool
iNew Mommy a post partum depression Quiz
Toddler Tamer
iFishie
Army Guy
ADHD Vanderbilt Screening tool for all kids with ADHD.
COMING SOON: iGo to the Zoo!
iCrysta iPhone Apps
Over 24 iPhone Apps to date.
Biz Book Briefs for Leaders 1.1(Books) [iTunes]
Price: $3.99 -> Free
NEW Updated Version!!!!
FREE TODAY...HAPPY VALENTINES DAY
Biz Book Briefs for Leaders - Edited by Author: John Eckberg
Problem-solving answers to career, business and workforce questions!
Biz Book Briefs for Leaders is a daily business App that guides you with 365 nuggets from top American thinkers.
Leadership advice
Personal development insights
Sales training tools
Management inspiration
Customer service tips
Workforce development
and career path wisdom abound in this collection of business book excerpts edited by author John Eckberg.
Excerpts are smart, informative and entertaining!
Share your favorites via Twitter, Facebook or e-mail!
Edited by Author: John Eckberg
Developed by iCrysta iPhone Apps
iStarDict - a StarDict Dictionary 1.0(Reference) [iTunes]
Price: Free
iStarDict은 오픈소스 StarDict 사전과 호환되는 사전앱입니다. StarDict이 지원하는 다양한 언어를 하나의 사전앱에서 볼 수 있습니다. 오픈소스 사전은 인터넷을 통해서 다운로드 받아설치할 수 있습니다.
Trackback
Trackback Address :: https://offree.net/trackback/3037