알림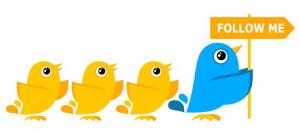 무료 어플에 대한 소식을 조금 더 빨리 알고 싶다면 "연아와 트위터를"를 읽고 팔로하기 바란다. 트위터로는 글을 통해 소개하기 힘든 100명 한정, 한시간만 무료와 같을 어플도 올리기 때문이다. 마지막으로 트위터를 통한 질문에는 거의 답하지 않는다. 트위터를 이렇게 운영하는 이유는 "트위터 운영 노하우 및 팁"이라는 글을 보면 된다. 따라서 트위터로 질문하고 답이 없다고 서운해 하지 않았으면 한다. 질문을 하고 싶다면 반드시 블로그에 관련글을 찾아 올리거나 "도아의 QNA"를 이용하기 바란다.
FREE for today only!
아이폰 무료 어플 FAQ
오늘은 총 15개의 어플을 소개하겠다. 다만 오늘은 건질 어플이 별로 없는 것 같다. Press Play는 음악 어플로 원래 무료로 올라온 어플이다. 다만 출시 기념 할인이기 때문에 제한된 시간 동안 무료로 제공된다. LoveTap은 아이폰용 감성 어플로 보인다. 두개의 아이폰을 서로 맞부딪히면 12가지의 서로 다른 립스틱과 3가지 키스하는 소리가 나온다. 평상시 1불, 이틀간 무료로 제공된다.
Attachment Downloader는 순정 아이폰에서 파일을 내려받을 때 유용한 어플이다. 기본적으로 G메일과 웹 브라우저를 지원하며 PDF, DOC과 같은 문서 형식을 지원한다. 출시 기념으로 제한된 시간 동안 무료로 제공된다. FluxTunes은 FreeAppaDay.com에서 무료로 제공하는 음악 어플이다. 될 수 있다면 빨리 받기 바란다. LoveVille은 평상시 1불, 3일간 무료로 제공되는 연애 도움 어플이다. 설명을 보면 예상하지 못한 높은 성공율에 놀라지 말라고 한다.
Numbers는 평상시 1불, 이틀간 무료로 제공되는 게임 어플이다. 수도쿠, 트래픽 잼과 유사한 형태의 게임이다. MyPlaylists는 평상시 1불, 오늘 하루만 무료로 제공되는 어플이다. 아이튠즈 없이 재생목록을 만들 수 있는 어플이다. Kaching은 수요일까지만 무료로 제공되는 보드 게임 어플이다. Hrate, Hmacro, Hbmi 모두 평상시 1불, 제한된 시간 동안 무료로 제공되는 어플이다. BMI와 같은 건강 관련 수치를 계산할 수 있는 어플이다.
Sir Revs-a-Lot는 상당히 많은 게임을 개발한 OpenFeint에서 오늘만 무료로 제공하는 게임 어플이다. OpenFeint의 게임 중 취향에 맞는 게임이 별로 없고 해보지 않아 어떤 게임인지는 나도 모른다. 평상시 1불, 오늘까지 무료로 제공된다. RPGame DICE는 TRPG 게임에서 주사위를 아이폰으로 대신할 수 있도록 만든 어플이라고 한다. YaToDo는 평상시 1불에 판매되는 간단한 일정 관리 어플이다. 마지막으로 FUZZYCar는 평상시 5불이나 하는 어플이지만 일반인에게 그리 도움이 될 것 같지는 않다.
마지막으로 무료 어플에 대한 소식을 조금 더 빨리 알고 싶다면 트위터 가이드를 읽고 팔로하기 바란다. 트위터로는 글을 통해 소개하기 힘든 100명 한정, 한시간만 무료와 같을 어플도 올리기 때문이다. 마지막으로 트위터를 통한 질문에는 거의 답하지 않는다. 트위터를 이렇게 운영하는 이유는 트위터 운영 노하우 및 팁라는 글을 보면 된다. 따라서 트위터로 질문하고 답이 없다고 서운해 하지 않았으면 한다. 질문을 하고 싶다면 반드시 블로그에 관련글을 찾아 올리거나 도아의 QNA를 이용하기 바란다.
Press Play 1.0(Music)[iTunes]
Price: Free
FREE for a Limited Time!!
You've seen them across the nation, now you can see them from your back pocket!
Download the OFFICIAL Press Play app and get exclusive upcoming songs and behind-the-scenes information from the band.
Gain instant access to Press Play photos, videos, tour schedules, breaking news, twitter feeds, and much more!
LoveTap ♥♥ 0.8.2(Entertainment)[iTunes]
Price: $0.99 -> Free
Free for a couple days! Kiss another iPhone with 12 different lipsticks! And 3 cute kissing sounds!
Load LoveTap♥♥ on two iPhones and clack them together in your hands. Lips of your favorite color show up on your friend's iPhone! Try to get a kiss from all of your friends!
Also includes a single player mode for when you just want to give yourself a kiss.
Guys! LoveTap♥♥ your girlfriend's phone this Valentine's Day. She'll love it!
Attachment Downloader 1.0(Productivity)[iTunes]
Price: Free
! It's Free! for a limited time!
Don't you want to download e-mail attachment directly?
Here's the solution.
Wherever and whenever you want, You can download e-mail attachment and files on Web site by iPhone and see them in offline anytime.
When you want documents in computer to move into iPhone, just send them to your e-mail and download to your iPhone using Attachment Downloader.
Of course downloaded files can be sended to other person's e-mail again.
The easiest way to share documents! That is Attachment Downloader.
support file types (Gmail)

pdf
doc, docx
xls, xlsx
ppt, pptx
rtf

additional file types for web browser
FluxTunes 1.4(Music)[iTunes]
Price: $0.99 -> Free
In collaboration with www.FreeAppaDay.com, FluxTunes will be FREE today only
Ever tried to use your iPhone/iPod touch to play music while you're driving? How about when you're jogging and have your iPhone/iPod touch attached to your arm or hip? There are times when it just isn't convenient (or safe!) to have to look at the screen while you use small touchscreen controls to control music playback. That's where FluxTunes comes in. Control playback with intuitive gestures anywhere on the touchscreen.
For example:
Tap to pause/restart
Slide left and right to change tracks
Slide up and down to adjust volume
Slide two fingers left or right to change playlists
Slide two fingers up to play music from your whole library
Slide two fingers down to select playlists/albums/songs
and more...
You don't need to look away from what you're doing to control your music, making it easier and safer (and more fun!)
Note that your music will continue playing while your device is locked, but you will need to unlock to control your music (since the screen is disabled when locked). FluxTunes will prevent your device autolocking, but you can still lock it manually to prolong battery life.
Proximity detection is now available (iPhone only- enabled via setting)- drop the phone in your pocket and the screen switches off, saving your battery and avoiding any accidental screen touches. Pull the phone from your pocket and it's immediately ready, so you don't need to unlock.
Other key features:
genuine sight-free music controls- no buttons to accidentally click
ability to lock to portrait or landscape orientation (or have the app automatically change)
sleep timer
dimmer settings for use at night
configurable skipping forward and back through track
swap left/right gestures to suit your preference
shuffling by track or by album
Video demonstration on YouTube: http://bit.ly/71jf0A
Note that this application requires OS 3.0 or above, since it requires access to your music library.
What reviewers are saying:
"If you love music, you definitely would love the way FluxTunes has made things super simple" -- iPhoneFootprint.com
'FluxTunes nails the "control your iPhone while multitasking" issue dead center' -- App Smile (5/5)
"If you are a music lover that stays active or likes to multitask while rocking out then we highly recommend FluxTunes for iPhone" -- Slap App (4/5)
"FluxTunes is a lifesaver, maybe literally, when you're on the freeway and can't take the time to look at the iPod screen to change songs." -- 148 Apps (4.5/5)
FluxTunes is actively supported- if you have any features you'd like to see in a future version, then please visit our website at http://www.quokkastudios.com to send your comment.
Follow us on Twitter at http:/www.twitter.com/quokkastudios and be the first to know about app updates, new apps and special offers.
Safety:
Always obey your local laws.
While driving, do not take your eyes off the road to adjust your music.
Do not make or receive phone calls when driving, regardless of whether using a hands-free kit. Talking on the phone while driving is a major risk factor for accidents.
Listening to music while riding a bicycle or motorcycle is not recommended, since this may hamper awareness of other traffic.
Listening to music while walking or running on roads, cycleways or other pathways shared with vehicles is not recommended, since this may hamper awareness of approaching vehicles.
Wearing headphones while driving is not recommended, since this may hamper awareness of other traffic and emergency vehicles and may physically affect your driving.
Do not listen to music at excessive volume, since this may cause permanent damage to your hearing.
LoveVille 1.0(Social Networking)[iTunes]
Price: $0.99 -> Free
FREE ONLY FOR 3 DAYS
Falling in love with, or ON facebook?
Need many ways of expression to woo your sweetheart?
Want to impress that special one with a touching love note on Valentine's Day?
Want Cupid in your control?
Loveville iPhone App is here - just for you!
WARNING: Using this App could result in an unexpectedly high success rate with your love life! Be prepared!
SPICE UP your facebook messages with handpicked EMOTICON style gifts, Love notes, cards, neon scribble art and so much more!
The FIRST and ONLY Facebook App that expresses "Love" like never before. Imagine ALL this in ONE bundle:
LOVE EMOTICONS: Express yourself on facebook - with an awesome collection of love EMOTICONS. Take charge and floor that special someone! You will never have to say sweet whispers in just words again!
LOVE GIFTS: Let that loved one how much you care - by posting awesome EMOTICON style gifts on their wall!
LOVE GURU: Too lazy to type, but still want to send awesome love notes? Use the "Happy Valentine's Day", "I love you" or "I miss you" features - guaranteed to impress! Say "I Love You" in over 100 languages! Create your own neon sketch and let the loved one know by posting on their facebook wall - all of this from within the app!
CARDS: No longer do you have to live with boring old text status messages to say "I love you", or to just impress a date. Send them cards on all different occasions.
"Loveville" iPhone App for facebook has arrived to spice up your facebook love life, and give your expression a true identity!
No longer do you have to wonder about what to write in order to impress that special someone on facebook. Use all four features in this app to WOW and WOO!
Numbers to 1 2.0(Games)[iTunes]
Price: $0.99 -> Free
!! 2 days for free because I became a dad of a beautiful daughter !!
5 star rating in the Netherlands!
US Customer:
"SUPER ADDICTING..LIMITLESS CHALLENGE - Once you figure out how it works...takes a little time...this is really a great game! If you enjoy number puzzle games like sudoku, you will definitely enjoy this one. Give it a chance!"
You like to think ahead, you are a strategist, you are in control, the puzzle comes to its solution..BUT WAIT: "what's this 3 doing here?"
"Numbers to 1" is an exiting new puzzle concept for those who like to use (and train) their brains.
If you like sudoku, traffic jam, Rubik's Cube, river crossings, or other logic/ strategic puzzles, you will like this one!
If you don't like puzzle games: please do not download!
The objective of the game is to get all the numbers to 1 using strategical moves; just tap, no sliding needed. The moving number will be decreased by the number(s) it passes. If e.g. a 6 jumps over a 1 and a 2 it becomes a 3 (6-1-2 = 3). Final gap must be bottom right!
Lower levels are for learning, higher levels become challenging!
Tip: if you're stuck turn on the colors to see which numbers belong to which columns: look at the stripes beneath them.
The higher levels are more difficult, but you can play as many puzzles at one level as you like!
FEATURES:
Almost unlimited number of addictive and challenging puzzles
Choose 5 dimensions at will
Go to previous levels
Remembers score per dimension
Remembers where you left off
Colors on/off for less/more challenge
Sound on/off
Cool, clear graphics
Easy to learn, difficult to master
please send feature requests etc.
for more info: see www.andersanders.nl
MyPlaylists 1.3.11(Music)[iTunes]
Price: $0.99 -> Free
FREE FOR ONE DAY!!!
With MyPlaylists on iPhone and iPod touch, you can create and edit your playlists without iTunes.
Feel like listening to your album in a particular order? Feel like making your own compilations? Need to modify playlists created with iTunes? And this wherever you are? With iPlaylists, your expectations become reality.
Create, edit, import existing playlists. Play, pause, skip, repeat, shuffle.
FEATURES
Create and edit new playlists with songs from your iPod library
Import and edit existing playlists (the original playlists can't be edited, it's just a copy)
Control the music : play, pause, skip, repeat, shuffle
Thanks for leaving your comments on the AppStore!
Kaching! Play Money Bank 1.1(Utilities)[iTunes]
Price: $0.99 -> Free
Free download Thursdays - download Kaching! for free on every Thursday.
Kaching! allows you to play board games such as Monopoly, Game of Life, and Payday without fussing with the paper money. With Kaching! you can manage your play money or score keeping electronically. Using Kaching! as your play money bank adds a fun, new twist to any game night. Easy to use for kids and adults.
To play just set up your board game as usual (minus the play money), start Kaching! on your iPhone/iPod Touch and setup user accounts, then put your iPhone/iPod touch in the middle of the board where all players can use it for play money transactions.
So pull out those games that have been sitting in the closet for too long and enjoy them anew with Kaching!
Please email [email protected] if you have suggestions/feature requests.
Hrate - Heart Rate Zone Calculator 1.0(Healthcare & Fitness)[iTunes]
Price: $0.99 -> Free
PLEASE NOTE: iPhone software update 3.1.2 was causing crashes for some users when entering data on the settings screen. Updating to version 3.1.3 should fix this problem. Thanks for bearing with us.
FREE for a limited time.
The Hrate ? Heart Rate Zones Calculator uses your resting and maximum heart rates to generate a series of zones. The body responds distinctively while the heart rate is within each zone. Use Hrate to target a specific heart rate and help you reach your training goals.
Also available bundled in the Hcalc app.
Hmacro - Nutrition Requirements Calculator 1.1(Healthcare & Fitness)[iTunes]
Price: $0.99 -> Free
PLEASE NOTE: iPhone software update 3.1.2 was causing crashes for some users when entering data on the settings screen. Updating to version 3.1.3 should fix this problem. Thanks for bearing with us.
FREE for a limited time.
The Hmacro ? Nutrition Requirements Calculator will help you calculate daily macro nutrient requirements. Daily nutritional requirements vary dramatically between individuals depending on a variety of factors such as age, sex, weight, height, and activity level. Using either English or metric measurements, this app will calculate your recommended daily allowance of calories and display as grams of protein, carbohydrate and fat. It will also factor in weight loss/gain goals to help you reach your desired weight. Sliders for each macro nutrient(protein, carbohydrate and fat) make it easy to customize for any diet.
Also available bundled in the Hcalc app.
Hbmi - BMI Calculator 1.1(Healthcare & Fitness)[iTunes]
Price: $0.99 -> Free
PLEASE NOTE: iPhone software update 3.1.2 was causing crashes for some users when entering data on the settings screen. Updating to version 3.1.3 should fix this problem. Thanks for bearing with us.
FREE for a limited time.
The Hbmi ? BMI Calculator will help you calculate your body mass index using your height and weight. While it does not take into account body composition, BMI gives a general indicator of fat level as it may relate to your health. The calculations are made using the Harris-Benedict formula, in either English or metric measurements.
Also available bundled in the Hcalc app.
Sir Revs-a-Lot 1.04(Games)[iTunes]
Price: $0.99 -> Free
Free for today only while featured in OpenFeint!
Now includes Quick Play mode. Enjoy 1-2 minute gaming sessions with all new leaderboards and achievements.
Aliens have attacked but they're no match for your sweet ride! Laugh at their measly bombs as you destroy them, and anything else that gets in your way, with nothing more than your trusty car, Sir Revs-a-Lot. Unfortunately Sir Revs-a-Lot has one small problem: an empty gas tank sets off a cataclysmic chain reaction, ending in the total destruction of Sir Revs and its driver! The solution: stay in the air where you can idle, thereby using less fuel.
Multiple game modes:
Quick Play mode for 1-2 minute games.
Marathon Play mode for endless games.
Earn points to purchase more enemies (a good thing).
Endless games, play as long as you can survive!
Specials: Grumpy Old Man Fuel-ups & Black Holes.
Automatically saves current game when application closes.
Easily turn sound FX & music on or off.
Listen to your own music with sound FX on or off.
Facebook & Twitter integration (optional).
Sir Revs-a-Lot is OpenFeint Enabled. Track your best scores in seven categories which are automatically submitted to online leaderboards (optional). See what games your friends are playing and compare your scores against theirs. You can even earn achievements.
RPGame DICE 1.09(Games)[iTunes]
Price: $0.99 -> Free
This application is also thoughtfully designed to streamline the role playing games of heading up, also to have the most versatility possible to make rolls with different dice and combine.
While other applications are based on the spectacular graphics and 3D, "RPGame DICE" is as helpful as possible to its management incredibly easy and always intended to be an indispensable tool in the headings Role of users. NO COMPLICATIONS OR CONTROL COMPLICATED.
As you can see the catch, only 3 dice roll at once, but can be of any type. For example, in the same screen could be the next spin 1D20 + 2D4. "RPGame DICE" sum automatically spin result.
We have not forgotten the more complicated rolls. For runs of more than 3 because we have implemented the function ADD. Simply click ADD can add to the previous roll the new spin, and spin this another spin. This may be repeated several times. So with this tool can make such rolls 3D20 + 4D8 + 1D4 + 2D6. All results are automatically adding.
Roll with 2 10-sided dice are easy. When you roll the 2 dice, 10 sided look at the number given and not the result of the sum. If, for example, roll in the first and second column as a 10-sided, and the first one is 4 and the second gives an 8, the sum will be 12, but what we will look at the 48. (to be together is very easily). Even this type of spin can make up the 1000 instead of 100, we will use 3 of 10 sided dice. Could not be easier.
If you want something more specific for a game of Vampire the masquerade, try "masquerade DICE" which is another application Segedum Apps.
YaToDo 1.0(Utilities)[iTunes]
Price: $0.99 -> Free
YaToDo is the program you have been waiting for. If there's is something to be done, YaToDo helps you remember it. YaToDo is a simple to do list program. YaToDo helps you remember things you should do in categories.
High priority for the things you should remember doing right away, medium priority and low priority for the things that needs to be done after awhile.
FUZZYCar 2.0(Utilities)[iTunes]
Price: $4.99 -> Free
FUZZYCar now supports all known car sensors available under OBD-2! Up to 78 in total, including:
Speed
RPM
Engine Coolant Temperature
Calculated Engine Load
Oxygen sensor voltage
Oxygen sensor fuel trim %
Distance with check engine light on
Throttle position
Intake Manifold Pressure
Intake Air Temperature
Mass Air Flow
Timing Advance
Fuel Pressure
Time since trouble codes cleared
FUZZYCar now also supports both active and pending Diagnostic Trouble Codes.
What does your car have to say?
FUZZYCar connects your car diagnostic computer directly to the Internet using your iPhone/iPodTouch and an off-the-shelf WIFI scanner.
Are you concerned about your fuel consumption? Wonder what your MPG really is?
Have you ever wondered what that check engine light really meant? Or worried you might not need that expensive repair?
Now you have the power in the palm of your hands. Simply plug in your WIFI scanner into any car manufactured after 1996 and connect with FUZZYCar. FUZZYLUKE will show you exactly what you've been missing.
Your Car, Your Data, Your Way
FUZZYCar comes with a FREE account on fuzzyluke.com, where all of your diagnostic data can be archived and analyzed. See your driving habits over time, check on the safety of your loved ones, measure fuel consumption over time, ALL AUTOMATICALLY.
Email Alerts
If your check engine light ever comes on, FUZZYLUKE will automatically send out email alerts to anyone you specify to let them know that you are having car trouble.
DISCLAIMER
FUZZYCar can ONLY connect to your car by using a WiFi scanner SOLD SEPARATELY. Please see http://fuzzyluke.com for more information about how to setup your WIFI scanner.
Trackback
Trackback Address :: https://offree.net/trackback/3021