알림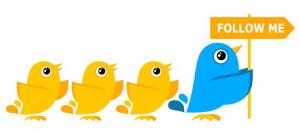 무료 어플에 대한 소식을 조금 더 빨리 알고 싶다면 "연아와 트위터를"를 읽고 팔로하기 바란다. 트위터로는 글을 통해 소개하기 힘든 100명 한정, 한시간만 무료와 같을 어플도 올리기 때문이다. 마지막으로 트위터를 통한 질문에는 거의 답하지 않는다. 트위터를 이렇게 운영하는 이유는 "트위터 운영 노하우 및 팁"이라는 글을 보면 된다. 따라서 트위터로 질문하고 답이 없다고 서운해 하지 않았으면 한다. 질문을 하고 싶다면 반드시 블로그에 관련글을 찾아 올리거나 "도아의 QNA"를 이용하기 바란다.
FREE for today only!
오늘은 총 10개의 어플을 소개하겠다. 이 중 두개는 무료 어플이 아니라 유료 어플이다. 먼저 tweeterena pro는 평상시 5불에 판매되는 트위터 어플이다. 가격은 5불이지만 트위터 어플 중에는 나름 좋은 평가를 받는 어플이다. 평상시 가격인 5불이라면 같은 가격에 가장 막강한 기능을 제공하는 Twittelator를 추천한다. 그러나 tweeterena pro는 일시적으로 5불에서 1불로 할인 판매하고 있어서 소개한다.
두번째로 소개하는 유료 어플은 SQLite Editor이다. 일반인에게는 거의 필요없는 어플이지만 개발자에게는 상당히 도움이 되는 어플이다. 아이폰으로 SQL 서버에 접속, 질의를 날릴 수 있는 어플이다. 평상시 무료 15불에 판매되는 어플이지만 하겠지만 2월까지 7불에 판매하고 있다. 따라서 필요한 사람은 이 기회에 구매하기 바란다.
iTouchiLearn은 아장 아장 걸어 다니는 아이에게 단어를 가르칠 때 유용한 어플이다. 평상시 1불, 제한된 시간 동안 무료로 제공된다. Touch Rummy는 http://www.appevent.com/에서 매일 매일 무료로 제공하는 러미 게임 어플이다. 평상시 1불, 오늘만 무료로 제공된다. myEarth는 어린 아이에게 지구에 대한 것을 알려 주는 어플이다. 평상시 1불에 판매된다. TagMe는 연락처 보조 도구로 연락처에 관심있는 아이콘을 추가할 수 있는 어플이다. 평상시 2불, 제한된 시간 동안 무료로 제공된다.
Mom Maps은 평상시 3불에 판매되는 어플이다. 아이들이 자주 가는 장소를 등록해 둘 수 있는 어플이다. Camera Level+는 디지탈 확대/축소, 연사등을 지원하는 카메라 어플이다. 평상시 1불, 7일동안 무료로 제공된다. MeetMe는 현재 위치를 기준으로 원하는 위치를 찾는 어플이다. 평상시 1불에 판매되는 어플이다. iCards Chanukah는 평상시 2불, 제한된 시간 동안 무료로 제공되는 어플이다.
마지막 이런 소식을 조금 더 빨리 알고 싶다면 트위터 가이드를 읽고 팔로하기 바란다. 트위터로는 글을 통해 소개하기 힘든 100명 한정, 한시간만 무료와 같을 어플도 올리기 때문이다.
tweeterena pro 3.2(Social Networking)[iTunes]
Price: $4.99 -> $0.99
tweeterena pro with Facebook integration
MASSIVE 80% OFF SALE NOW ONLY 99c (DOWN FROM $4.99) THIS IS A TEMPORARY SALE... NEVER BEEN A BETTER TIME TO UPGRADE!! :)
tweeterena pro is the advanced version of the hugely popular tweeterena app for the iPhone and iPod touch. tweeterena pro includes multiple accounts and it is the first premium twitter client to include optional Facebook integration! it is the most customizable twitter app available all tied together with a polished user interface.
"... a fine addition to the bevy of Twitter clients for the iPhone" - MACWORLD
tweeterena pro unique features
✔ Facebook checkbox integration
✔ multiple account support
✔ custom tweeting background
✔ lists - sort your friends into lists
✔ quick watch users
✔ watch users multi-timeline
✔ new 'tweeterena plain white' theme
✔ easy profile location update
✔ priority customer support
✔ image support for twitpic
✔ image support for img.ly
✔ image support for yfrog
✔ image support for Posterous
✔ image support for TwitrPix
✔ search for user option
other features
✔ unique inbuilt 2 way translator
✔ push notification from Boxcar
✔ push notification from Tweet Push
✔ twitvid - tweet video (3GS)
✔ ad free
✔ 5 beautiful themes
✔ custom font sizes
✔ automatic twitlonger
✔ full size profile image
✔ save profile images
✔ quick tap 'my profile'
✔ gps nearby searching
✔ twitter search with save
✔ twitter trends
✔ twitpic support
✔ full auto rotate
✔ landscape keyboard
✔ save a draft tweet
✔ optional left hand controls
✔ inline web browser
✔ automatic url shrinking
✔ block / unblock users
✔ follow / unfollow users
✔ scroll to unread tweets - magic scroll
✔ auto refresh - magic refresh
✔ conversation views
✔ optional sound effects
✔ optional vibrate
✔ unread tweet badges
✔ quick tap to newest tweet
✔ full cache memory
✔ manage your favorite tweets
✔ browse your friends and followers
✔ @mention support
✔ view your public timeline
✔ direct messages
✔ retweet function
✔ integrated bookmarklet
✔ auto support
twitter user quotes
"just got tweeterena pro and love it." @DJJammie
"Best. Twitter app. Ever." @PsychoMantis
"what I saw in tweetie and twitterfon I don't know, tweeterena has everything, and so much nicer to use" @haytch1
(copyright information - original Source Code © kazuho okui, forked from twitterfon © - adjusted and redistributed under license GPLv2 with full permissions)
iTouchiLearn 1.0(Education)[iTunes]
Price: $0.99 -> Free
iTouchiLearn Words features fun animations that teach your toddler a series of words and associated actions while making them laugh. iTouchiLearn Words is FREE for a limited time!
"Cool app, I like the way its done. It's polished and works well. Colorful animations with audio that keep toddlers engaged while learning. Great for cognitive and language skills." kidappreviews.com
There is nothing more contagious and more joyful than the sound of a toddler laughing. With its short, colorful and funny animations, iTouchiLearn engages your child while building their cognitive, language and verbal skills. Filled with frogs leaping, children dancing, monkeys swinging, fish swimming, balls bouncing and bubbles floating, iTouchiLearn Words is a delightful distraction for your toddler.
The clean, sliding thumbnail interface makes it easy to choose an animation to play. Simply touch, play and enjoy. Unlike static flash cards, iTouchiLearn is a fun, interactive way to learn. Each animation is short which keeps your child's mind attentive. They will want to keep playing and learning. Kid-friendly, kid-tested, kid-proofed and kid-approved.
iTouchiLearn Words was conceived while watching our two year old granddaughter, Julia, interact with her Uncle Jake's iPhone. She quickly mastered the interface and remembered her favorite apps. So, we thought, why not create our own little magic for toddlers who play with their parent's, uncle's, aunt's and grandparent's iPhones.
Tested and Compatible with:
iPhone and iPod Touch OS 3.0 and higher
Original Artwork and Animations created by Jake Scarano
Vocals by Noelle Jones
Touch Rummy 1.1(Games)[iTunes]
Price: $2.99 -> Free
AppEvent, every day a free app of Dutch or Belgium origin! Visit http://www.appevent.com for more information and free applications in the upcoming days.
Touch Rummy is a tile Rummy game. Touch Rummy is fun, sometimes difficult, but always entertaining.
Using dynamic zoom tiles can be placed easily and using the automated quality enhancements the board becomes easy to overview during those 'think' moments.
Other features include:
In 3D and animating, see exactly what you're doing.
Customizable, change the board, table, tiles and rack
Keep score, easy insight into the last 10, the 5 best and worst and overall statistics
Resumable, just have 30 seconds ? Start Touch Rummy, do one move and continue later
myEarth 2 2.0.1(Education)[iTunes]
Price: $0.99 -> Free
BREAKING NEWS
Help to get myEarth 2 to be priced FREE instead of USD$0.99 by purchasing "Emoji You" now!
It's here again but refreshed!
A brand new experience!
Better & Greater than ever!
The sequel to the original myEarth has arrived! But this time, it was made it even better!
myEarth is an educational and interactive App for the iPhone and the iPod touch. It enables user as young as 3, to start utilizing it, to gain and be aware of anything on Earth! In myEarth, it packs in with 5 theme based quizzes with over 400 questions. More adding each update! Moreover, a build-in CNN RSS reader enables user to be updated with the latest Top Stories around the world! Now, even with Facebook integration & online Chat support with OpenFeint! Get myEarth now & enjoying learning. Look at how smart your friends are with myEarth!
TONS OF OTHER GREAT NEW FEATURES
A new style and feel
Facebook integration
OpenFeint integration (With Facebook & Twitter Support)
Online Global Chat with OpenFeint system
Points scoring system
5 themed based quizzes with more than 400 questions
Timer for each question
Unlock Achievements to earn OpenFeint Points
CNN Top Stories Feeds Update
Battery Meter
iPod Integration
Even better graphic experience (Coming Soon)
TagMe 1.1(Lifestyle)[iTunes]
Price: $1.99 -> Free
Sale: For a limited time this $1.99 app is being offered for Free. Get it now while it lasts!!
TagMe is a amazingly easy to used contacts enhanced tool, that let you add or remove some interesting icons to the iPhone contacts. Once added, you can enjoy it everywhere. Feel the fun when sending or receiving the call or SMS.
✔"Anna Malan is calling...."
✔"I use  for tag my fmaily then it's easier to search in the contacts book..."
✔"I will order something from Bagle Street Cafe...."
✔"I remember David Taylor, he's the basketball boy...."
✔"I tag all the VIP guys in my address book....."
✔"There're too many contacts, I use Tagged icons to help me to remember people...."
It's all in TagMe.
With TagMe you can:
✔ Tag and enjoy it everywhere.
✔ Feel the fun when sending or receiving the call or SMS.
✔ Make the scrolling search much easier with the colorful icons in build-in contacts.
✔ Use the same icons to group people, tag it to someone like family or same from one company.
✔ One special icons group for the location & services, like bank, airline, KTV,restaurant...
✔ One step to tag and untag the icons to contacts.
How to use:
✔ Tag: Click and hold the icon from icon zone, then drag to the contact to tag.
✔ Untag: Click and hold the contact with icon, then drag it down to the dotted line zone to untag the last icon.
It's that simple and sexy.
Mom Maps 3.0(Travel)[iTunes]
Price: $2.99 -> Free
Nominated as one of the top 5 mobile applications in Mashable's Open Web Awards 2009 ** Finds kid friendly spots in San Francisco Bay Area, Philadelphia, New York City, Los Angeles, Portland, Boise, Albuquerque, as well as newly enhanced support for Chicago, Seattle, Mountain View ..and parts of Europe!
Mom Maps finds kid friendly locations in metro areas on the go! All kidspots are hand picked by parents for parents. Many of the existing kidspots have been entered, reviewed and rated by parents via the mommaps.com website.
Mom Maps contains an extensive list of Parks, Playgrounds, Restaurants, Museums and Indoor Play Areas that are kid friendly and fun.
Featured on apple.com, Tech Crunch.com, Huffingtonpost.com, playgrounder.com, and the city of San Francisco's city site: www.sfgov.org. Mommaps allows you to:
Use GPS - You'll see kid spots which are close to you, plus a map to get you there!
Submit reviews and let other parents know about kid spots you visit.
Help grow our list - know of a kid friendly spot not on the list? Submit info on our web site or send us an email and we will add it.
If you have a city you'd like to add or any suggestions for how to improve our application, please let us know at www.mommaps.com. We respond to each and every comment.
Formally SF Kid Spots.
Camera Level + 1.0(Photography)[iTunes]
Price: $0.99 -> Free
Free for the next 7 days!!
A Level for your Camera!!
This App add the following features at your camera:
A level (tap the level icon to make calibration)
Digital zoom (1.0 -> 5.0 X)
Vibration Alert
Clock view and clock stamp on the saved image
Geolocation view and stamp on the saved image
Vertical correction support
Autoshoot (10 s.)
Simply tap on the screen to take a photo ;-)
SQLite Editor 1.2(Productivity)[iTunes]
Price: $14.99 -> $6.99
SALE! 50% PRICE OFF
HURRY! SALE ENDS AT 2 FEBRUARY
SQLite Editor allows to:
Create & manage SQLite database files.
Create & manage tables.
Add, Update, Delete rows in tables.
Run, save, open custom sql scripts.
Generate DDL script for a database.
Export database file, sql script or generated DDL script

To email
Upload to Web Storage

Import database file, sql script or DDL script

From Web Storage
From device storage

Online storage

Allows to store 50 MB.
Allows access using browser.
Allows to manage and download files to desktop computer
SQLite Editor contains full SQLite syntax reference.
And allows to search in the reference content.
SQLite Editor is a great HANDY tool for DEVELOPERS, DATABASE OR SYSTEM ADMINISTRATORS
It can be used to:
Test some database schema.
Fill a lot of data and then export the data to a any database.
THANK YOU FOR YOUR CUSTOMER REVIEWS!
IT HELPS US MAKE THE APPLICATION BETTER!
MeetMe. 1.0.3(Navigation)[iTunes]
Price: $0.99 -> Free
10/31/09 Update: Recently, MeetMe was having issues finding addresses entered for locations. Many of the comments and reviews of the app in the past days are related to these problems. This is now fixed and everything is 100% functional.
"I highly recommend this very useful and well put together app. A must have for any iPhone." - Tony Rust, iPhoneWorld
"...this app is a must have, especially when mom is in town. Get it!" - Chris Hall, 148apps.com
"This app has a great user interface and works as advertised. It's fantastic for meeting friends and family for social gatherings." Terry White, iPhone App of the Week
"MeetMe iPhone app solves pesky problem of finding a meeting point" - Kim-Mai Cutler, VentureBeat
MeetMe is an easy to use app that helps you select a Yelp reviewed meeting point between any two locations.
SIMPLE TO USE:
Set Point A > Set Point B > Select a location from a list of options between > Send an email with directions
USE MEETME TO:
Pick a sports bar to watch the game at with friends from accross town.
Meet up with friends at the perfect hostel between London and Liverpool.
Pinpoint a rustic campsite between San Francisco and Seattle.
Point out an intimate coffee shop between your apartment and her place.
A better way to meet me halfway - download MeetMe today!
FEATURES:
Use your current location, an address from your contacts, or enter in a location by address, airport code, city name and more.
Store favorite locations for quick access next time you use MeetMe.
Define the type of place you want to meet at from more than 20 Yelp categories.
View your results on a map or list format.
Find locations closer to Point A or Point B with one touch.
Read detailed information about suggested meeting locations including reviews, cost and more.
Use MeetMe to find Yelp reviewed places near you - simply select 'Current Location' when you set Point A and Point B.
Email directions from within MeetMe.
Designed and built for OS 3
Watch a 2 minute tutorial on YouTube. Visit YouTube.com and search for 'aboutmeetme' or visit https://www.youtube.com/watch?v=iPEHrha0sg8
NOTES:
MeetMe uses reviews from Yelp to help pick meeting places. Yelp does not cover all geographies equally. If you are outside the United States, Canada, or the United Kingdom, you may not get as many results for places to meet.
We are working on version 2.0 and want to hear your suggestions! Let us know any ideas for improvements by dropping us an email at [email protected] Our goal is to continue to add great new functionality for all of our loyal users.
iCards Chanukah 1.0(Social Networking)[iTunes]
Price: $1.99 -> Free
FREE FOR A LIMITED TIME.
Have you ever browsed through one of those upscale card or stationary boutiques, selling $5 - $6 greeting cards with fancy ribbons, jewels...the perfect sentiment.
Well bid adieu to those traditional methods. Now you can have your own collection of impressive boutique type cards to send from your iPhone or iPod touch.
Time consuming trips to the Post Office as well as countless card stores for that special card, are a thing of the past.
We offer a variety of presentations. You can pick from an assortment of 24 high quality, beautifully embellished cards ready for you to send.
Each card features a sentimental, thought provoking or cheeky humor type message...
(including some hilarious and some slightly kinky).
Easy to do on the fly...
Pick your card, add your personal message or sentiment and send...that's it.
With iCards Chanukah you send your greeting directly from your app to your recipient's (email) inbox.
No third parties to go through and no annoying links to follow.
No expensive downloads, no web catalogs, no viruses.
Keep adding to your collection. With periodic updates you'll get 12 new cards in an assortment of styles and unique messages FREE.
Let the people you care about know they are thought of and appreciated at the holidays and always....do it in style and with ease.
Want to see a new feature?
Have an idea for a new iCard?
Found a bug?
We welcome your feedback...
Contact us at:
Visit our website for additional information and pictures of our iCard line and our other iPhone and iPod touch apps:
www.PixelPipeDreams.com
Follow us on Twitter: @PixelPiper
Trackback
Trackback Address :: https://offree.net/trackback/2968