알림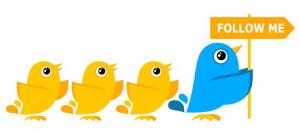 무료 어플에 대한 소식을 조금 더 빨리 알고 싶다면 "연아와 트위터를"를 읽고 팔로하기 바란다. 트위터로는 글을 통해 소개하기 힘든 100명 한정, 한시간만 무료와 같을 어플도 올리기 때문이다. 마지막으로 트위터를 통한 질문에는 거의 답하지 않는다. 트위터를 이렇게 운영하는 이유는 "트위터 운영 노하우 및 팁"이라는 글을 보면 된다. 따라서 트위터로 질문하고 답이 없다고 서운해 하지 않았으면 한다. 질문을 하고 싶다면 반드시 블로그에 관련글을 찾아 올리거나 "도아의 QNA"를 이용하기 바란다.
FREE for today only!
오늘은 소개할 무료 어플이 많지 않다. 오늘 소개하려고한 어플은 11개이다. 이중 2010 토정비결는 무료가 아니라 유료다. 2불에서 1불로 할인 판매 중이라 소개한다. 또 테트리스 클론인 Block Blast, 사진으로 크기를 재는 PhotoRuler와 3D Jingle Balls라는 게임은 이미 유료로 바뀌었다. 따라서 오늘 소개하는 무료 어플은 총 7개인 셈이다.
먼저 Book&Dic - Classics은 영어 학습용 어플이다. 책과 사전, 게임이 결합된 어플로 평상시 4불에 판매되는 상당히 괜찮은 어플이다. 이 어플의 총 15개국어판이 제한된 시간 동안 무료로 풀렸다. 한글판을 원하면 아이폰용 인기 한글 어플들을 보면 된다. 두번째로 소개하는 Calc12C+는 평상시 5불에 판매되는 상당히 고가의 계산기 어플이다. 회계용 모드와 공학용 모드를 제공하며, HP12C로 알려진 어플이다.
Vampire: World Party Search는 단어 찾기 게임 어플이다. 평상시 1불에 판매되며, 제한된 시간 동안 무료로 제공된다. gottaDo2는 지원하는 언어에 영만 지원하는 것으로 되어 있다. 그런데 특이하게 한글 설명을 제공한다. 소셜 일정관리 겸 업무 정리도구이다. 평상시 3불, 제한된 시간 동안 무료로 제공된다. Noteworthy Places는 앱 스토어 등록 기념으로 1월 17일까지 무료로 제공되는 어플이다. 이름에서 알 수 있듯이 지도를 이용, 방문한 장소에 대한 간단한 기록을 남길 수 있는 어플이다.
AntiStress Painter는 평상시 1불, 제한된 시간 동안 무료로 제공되는 어플이다. 자신의 느낌을 그대로 그릴 수 있도록 도와주는 어플로 서로 다른 다섯개의 브러시와 색상을 제공한다. Apple Catcher는 평상시 1불에 판매되는 게임 어플로 새해 기념으로 제한된 시간 동안 무료로 제공되는 어플이다. 이름에서 알 수 있는 것처럼 나무에서 떨어지는 사과를 잡는 간단한 게임 어플이다.
마지막으로 이런 소식을 조금 더 빨리 알고 싶다면 트위터 가이드를 읽고 팔로하기 바란다. 트위터로는 글을 통해 소개하기 힘든 100명 한정, 한시간만 무료와 같을 어플도 올리기 때문이다. 참고로 오늘은 소개할 한글 어플이 없다. 따라서 오늘은 한글 어플에 대한 글을 따로 올리지 않을 생각이다.
Book&Dic - Classics 1.1(Education)
Price: $3.99 -> Free
★ TOP NO.1 App in Korea in December 2009 ★
Special limited sale! 100% discount off the original price! (3.99불 => Free)
The easiest way to read English classic novels
## Book + Dictionary + Game = Book&Dic ##
## Built-in Dictionary e-Book reader ##
Are you having trouble reading English novels because you're tired of finding words in the dictionary? With Book&Dic, it's really easy to read English classic novels, even if you are not good at English. Just simply touch the words if you want to find meaning in the dictionary.
[Features]
Built-in English-Arabic dictionary.
Adding selected words to the wordbook.
Optional theme supported.
Providing every chapter of the books.
Flash cards.
Three Word Games. (Build your vocabulary!)

Hangman
Multiple choice
Word match
[Book&Dic Clssics Includes:]
Around the World in 80 Days - Jules Verne
Aesop's Fables - Aesop
Alice in Wonderland - Lewis Carroll
Animal Farm - George Orwell
20000 Leagues Under the Sea - Jules Verne
Cinderella - Anonymous
Dracula - Bram Stoker
A Dog of Flanders - Ouida
Gulliver's Travels - Jonathan Swift
Jane Eyre - Charlotte Bronte
Peter Pan - J. M. Barrie
Pride and Prejudice - Jane Austen
Robinson Crusoe - Daniel Defoe
The Great Gatsby - F. Scott Fitzgerald
The Happy Prince - Oscar Wilde
The Jungle Book - Rudyard Kipling
The Seven Voyages of Sindbad the Sailor - Andrew Lang
The Adventures of Tom Sawyer - Mark Twain
Treasure Island - Stevenson - Robert Louis
The Wonderful Wizard of Oz - Frank Baum
Calc12C+ 1.1(Finance)[iTunes]
Price: $4.99 -> Free
Calc12C+ is a full version of the well known HP12C Business and Financial RPN calculator with all the features of the original and more. Using the power of the iPhone's modern processor and large memory it also includes:
Audit Tape: The audit tape keeps a record of your calculations. You can review, annotate, cut/copy/paste and mail the results of computations with the tape tool.
Worksheets: A set of worksheets simplify solving a variety of financial, real estate and business calculations. You can also design custom worksheets to automate your daily computations. Predefined worksheets are included for:
•Black-Scholes European option pricing
•Bonds including duration and Modified duration
•Breakeven
•Cash Flow with IRR, NPV, NFV, NUS, MIRR
•Date
•Depreciation SL, SOYD, DB, DBX with full tabular results
•Interest Conversion
•Lease with advance payments
•Loan Amortization
•Margin&Markup
•Ratios
•Statistics with Linear, Log, Exp and Power fit and graphing
•TVM general purpose time value of money solver
Unit Converter: Convert between a wide variety of common units and currencies. Currency rates can be downloaded from the internet.
Program editor: Edit, debug programs and design custom worksheets using the included program editor. Programs and worksheets can be stored and recalled from the iPhone's memory using the included file manager. Share programs and worksheets using the built-in mail capability.
Scientific calculator: A full featured scientific calculator extends the capabilities of the 12C to the engineering and science fields.
Rotated view: Rotate the iPhone to the vertical orientation to get a larger button layout of the most commonly used functions.
Built-in user guide: A full user guide is included and is always a single touch away for handy reference.
Block Blast 1.0(Games)[iTunes]
Price: $0.99 -> Free
INTRODUCTORY SALE PRICE ?
Block Blast is a game for the iPhone and iPod Touch with gameplay similar to other arcade classic block games.
Block Blast uses the technology built into every iPhone and iPod Touch by utilizing the accelerometer to control the movement of the game pieces!
You simply tap the screen to rotate the colors of the game pieces and tilt the device to control the movement. To move left, tilt left, to drop rapidly, tilt toward yourself, you get the idea!
Your goal is to rotate the colors in the columns in and attempt to match at least three of the same color horizontally, vertically, or diagonally -- which will award you points.
Block Blast is relaxing and addictive.
Future updates:
Online leader board
More modes
Alternative skins (themes)
Facebook integration
PhotoRuler 1(Utilities)[iTunes]
Price: $0.99 -> Free
Use your iphone or ipod touch to measure things in photos.
NOTE: iPod touch users will not have camera functionality. iPod touch users will have to use photos out of their photo album
How to use it:
Select a photo out of your photo album or if using an iPhone snap a picture
touch a starting point and ending point of a distance in the photo that you know. For example, if taking a picture in a room touch the floor and the ceiling. Orange push pins will be placed where you touch. The first 2 points will be used as the base measurement. Enter the distance in feet and or inches and press the set button.
now select additional points you would like to measure for example, the width of the window in the room. touch one side then touch the other. The distance will displayed in the bottom tool bar.
Its that simple,
This application is to be used for estimations only and should not be considered as reliable measurements.
The application only measures 2 dimensional and does not take depth into consideration.
3D Jingle Balls 1.0(Games)[iTunes]
Price: $0.99 -> Free
★ FREE for Limited time ★ UPDATE is coming, with improved profile management (no need to login before you play) and further enhancements.
Let's roast chestnuts by the fire and play 3D Jingle Balls for a while!
Guide the balls in the hole, while getting around Christmas trees, snowmen, teddy bears and gifts. Beatiful outdoor and indoor scenes with that happy holiday feeling and seasonal themes guarantee to provide fun for all ages.
Not quite Jingle Bells, but a similar, original melody in a light Christmas style arrangement is included as in-game music.
Features:
full 3D (OpenGL)
topnotch graphics
accurate physics
8 beatiful, holiday-themed levels
auto save and resume
intuitive, accelerometer based tilt controls
easy, medium and hard game modes
music and sound fx can be switched off
global or local highscores
ability to submit your highscores to Twitter and Facebook
send and accept invitations from friends
comment your friends' achievments
★ PICK UP AND PLAY ★
3D Jingle Balls can be played on the go and absorb you into the game regardless of the time you have.
★ GAMEPLAY ★
Your goal is to get all the balls into the hole to proceed to the next level. Tilt, turn and shake your device to move the in-game platter and the balls.
★ AUTO SAVE AND RESUME ★
No worries if you get a phone call or need to exit out the game in a hurry. The game autosaves your progress so you can stop and resume with no hassle or fuss.
You can disable the in-game music and the sound fx and listen to your own.
★ ONLINE OR OFFLINE HIGHSCORES ★
When you run the game for the first time, it asks you to create a profile. You can choose between online or offline profile; if you create an offline profile but you decide later that you want to take it online, just try to look at the global high scores and you will be given the option to take your profile online.
Check out your ranking on the online leaderboards and invite your friends to compete with you! In addition, you can submit your highest score to Twitter and Facebook.
Tap the ★Highscores★ button or visit:
★http://tinyurl.com/JingleScores★
This is a special holiday edition of Libra Balance - the highly addictive 3D balance puzzler. Check out Libra Balance for even more balancing fun!
Vampire : World Party Search 1.0.1(Games)[iTunes]
Price: $0.99 -> Free
NOW FREE FOR A LIMITED TIME
Tired of the same old Word Search apps? Time to break free of the rest with Vampire Stories : World Party Search! From the creator of the popular World Party Trivia apps comes a great new series of word search games with the same focus on quantity of contant and quality. Are you the best word searcher there is? This game will let you prove it to yourself, the world, and all of your friends. With point-based games and normal games, online leaderboards, smooth OpenGL graphics, a commitment to software excellence, lots of hand made word themes and an easy method for reporting erroneous puzzles, the World Party Search games have it all!
Game Types:
Quick Challenge quizzes you with a single word search puzzle. Just right for a fun little trip down word search lane.
Endurance Challenge quizzes is a continuous stream of puzzle after puzzle. How fast can you solve five puzzles? How about ten? There are not limited in the endurance challenge!
World Party quizzes are a no-hassle method for getting quick and dirty with a little competitive word searching. You have a set time period to find your next word; the faster your find it, the more points you earn. Everyone gets ranked on the World Party Leaderboards. This is your chance to prove, beyond the shadow of a doubt, that you are the best word searcher there is!
Features:
SUPER EASY WORD SELECTION. Using techniques we've developed specifically for World Party Search, all of our search games incorporate advanced algorithms to anticipate which letter you are going to select. Similar to techniques used to make the iPhone's keyboard so nice, we make sure you don't need to have "toothpick" fingers to play this game. ALL BUTTER FINGERS ARE WELCOME!
NO REPEATS. Annoyed with other word search games which keep presenting you with those same old words? All of the World Party Search apps are designed with a "NO REPEATS" policy in mind. That means you will see ALL of the puzzles at least once before you will see any repeats.
HAND CRAFTED PUZZLE THEMES. We have over 100 hand-crafted puzzle themes, each theme containing ten to thirty unique words! Combine this with our "NO REPEATS" attitude, and that means you will need to find almost 3,000 unique words before you see the same word again!
SELECT WORDS FORWARDS OR BACKWARDS. Makes no difference when you use a pencil, so we made sure it makes no difference to us either!
AMAZING INTERFACE: Sleek, beautiful, OpenGL powered, smooth interface designed specifically for the iPhone and iPod Touch.
BRAGGING RIGHTS. With Email, Facebook, and Twitter integrated directly in the app it has never been easier to tell all of your friends exactly the kind of word search buff you are.
NO TIMER SKIPS. Have you played other timer-based games where the timer will skip a second here or there? With the timer being a large factor in point-based games, we've decided enough is enough. All of the World Party Search games have been painstakingly tested so that all of our seconds are accounted for.
WEEKLY PUZZLE REVIEWS. Stumble across a poorly worded puzzle or a grammar typo? Don't you wish there was an easy way to report it, maybe even get it fixed in a timely manner? Now there is! Just SHAKE YOUR PHONE when this happens, and you will be able to report the offending puzzle with a single touch. We review all reported puzzles once a week, and we publish those fixes weekly.
FUN FOR THE WHOLE FAMILY. Since we hand-craft all of our puzzle themes, you won't be surprised with any bad words here. And if something slips through, just SHAKE YOUR PHONE and we'll review!
2010 토정비결 V 1.2(Lifestyle)[iTunes]
Price: $1.99 -> $0.99
2010 토정비결(土亭?訣)은 토정(土亭) 이지함(李之函) 선생님의 원본에 충실하게 해석하여 요즘 범람하는 해석의 오류를 제거하였습니다.
철저한 고증에 의한 토정비결(土亭?訣)로 여러분의 운명지킴이 역할을 해드릴 것 입니다.
다가오는 경인년(庚寅年) 과연 우리에겐 어떤 일이 생길까요?
과연 올해의 나의 운은 길(吉)한 일들이 많이 있을까요?
유비무환이란 말처럼 다가오는 나쁜일들에 대비를 할 수 있다면 얼마나 좋을까요?
오늘부터 가격을 $0.99로 인하하여 판매합니다. 빠른 업데이트를 하며 토정이지함 선생의 원본에 충실한 2010년 토정비결 궁금하시다면 받아보세요
2010 토정비결은 2010년의 전반기운세, 후반기운세, 월별 운세, 연애운, 건강운, 직장운, 소망운, 재물운등 총 13 가지 운을 보여드립니다.
2010 토정비결 하나만 다운받으면 본인은 물론 온가족 및 친구들의 2010년 운세를 볼 수 있습니다.
저렴한 가격으로 온가족의 운세를 볼 수 있는 장점을 갖고 있는 2010 토정비결
여러분의 2010년 운세를 점쳐보세요
주의 : 2010 토정비결의 운세에 본인이 따라간다고 믿지 마세요.
운명은 본인의 노력으로 바꿀 수 있습니다.
운세는 단지 재미와 참고용일뿐 맹신하지는 마세요.
요구사항 : Compatible with iPhone and iPod touch.
Requires iPhone OS 3.1 or later
gottaDo2 1.0(Productivity)[iTunes]
Price: $2.99 -> Free
Sale!!
For a limited time this app is being offered for FREE NOW!
Get it now while it lasts!!
AND YOU MUST use with Facebook!!!
gottaDo is a social task manager and organizer for the business person who's often on the move. Organize tasks for yourself and friends on Facebook and sync everything seamlessly to your iPhone for travel.
Tired of forgetting those small tasks? Use gottaDo to record them all! We haven't cluttered gottaDo with excessive functions. Just the basics that will assist you in getting the job done, but have fun doing it.
Functions
Make lists of to-do tasks quickly and easily.
Check what tasks are due today, the week or view all of them at once.
Due tasks will highlight in red so you know just what you need to be doing.
The Add button is always at the top of the application so you can effortlessy add tasks when they come to mind.
Meet our little gang.
They're here to assist you keep your motivation level when doing some of those grinding tasks that we can always run into in the workplace and at home. ??Each member of our gang will grow as you feed them and the more productive you are, the more of our gang will appear to motivate you.
As you complete your tasks, food will become available for your little motivators. ??Feed them and watch the effects. Leave your tasks unattended and our gang will let you know about it.
Feedback
We'd like to hear from you. Please feel free to send feedback!
For our Korean Friends
gottaDo는 이동이 많은 비즈니스맨을 위한 소셜 스케쥴러이자 업무 정리도구입니다. 이동 중에도 당신과 당신의 페이스북 친구들의 모든 일정을 아이폰 혹은 아이팟 터치 상에서 gottaDo를 통해 정리할 수 있습니다.
사소한 약속 등을 항상 잊어 버려서 짜증날 때가 많으셨죠? gottaDo로 한 번에 정리해 버리세요. gottaDo는 간편하고 또한 간단합니다. 쓸모 없는 잔기능들 없이 당신의 일정을 정리하는 데에 최적화된 기능만을 확실하게 강화시켰습니다
기능
해야할 일들의 리스트를 쉽고 빠르게 만들 수 있습니다.
오늘까지 끝내야 하는 일들, 혹은 이번 주까지 끝내야 하는 일들을 리스트화하여 보여줍니다. 물론, 모든 일을 한 번에 보는 것도 가능합니다.
빨리 끝내야 하는 일들은 빨간색으로 하이라이트해 줍니다. 이를 통해, 업무의 우선 순위를 손쉽게 파악할 수 있습니다.
일정 추가 버튼은 항상 맨 위에 위치하고 있습니다. 언제나 손쉽게 일정을 추가할 수 있습니다.
Noteworthy Places 1.0(Productivity)[iTunes]
Price: Free
Capture memorable places on your iPhone. For instant recall, and sharing with your friends. FREE THIS WEEK ONLY, expires Jan 17th, 2010
★★★★★ "...A Must-Have iPhone app" - Alan Arnette, Outside Magazine
When you're ON THE GO ? 2 clicks finds and saves map and address details for you. Add voice memos, photos, phone numbers, more. Search on ANYTHING and find it!!!
Especially useful for out-of-the-way places with no street address or where you don't understand the local language.
Powerful Features
Instantly view your current location, and save it with two clicks
Snap a photo
Record a voice memo
Add comments, ratings, and more at any time
Share places with friends using e-mail
Look-up saved places quickly and easily using categories
Use Powerful Search to find ANYTHING; address, phone, comments…
It's the perfect companion when traveling, or for creating personalized lists of great restaurants, hiking trails, brewpubs, dog parks, and more.
Languages ? English
Requirements ? Compatible with iPhone; Requires iPhone OS 3.1 or later
AntiStress Painter 2.0.0(Productivity)[iTunes]
Price: $0.99 -> Free
Best feelings drawing application, now free for a limited time!
AntiStress Painter allows you to draw your feelings. With a set of five different brushes and vivid colors, you can use your fingers to draw freely. AntiStress helps you concentrate and create patterns that you even did not think about them. Try it, it is really relaxant and addictive. SHAKE THE SCREEN TO ERASE!
FEATURES:
innovative interface
easy of use
10 different brushes
different vivid colors
brush size control
shake to erase
save your artwork to your Photo folder
Apple Catcher 1.0(Games)[iTunes]
Price: $0.99 -> Free
Apple Catcher will be free for a limited time to celebrate the new year! Download it and also receive free future updates.
In Apple Catcher you guide an old man in his attempts to catch apples falling from a tree. The apples fall faster and more frequently as time go by. Will the old man be able to catch all the apples or will the birds get the better of him?
"I really like the hand-drawn/painted graphics; it's very cool and good to see more games using that style."
"Looks awesome!"
This is an exclusive iPhone/iPod touch title.
Features include:
Sensitive touch controls
Beautifully rendered graphics and animations
Highscore
Sound effects from the surrounding nature
Save and load
For more information visit:
http://www.oddgames.com
Trackback
Trackback Address :: https://offree.net/trackback/2971