알림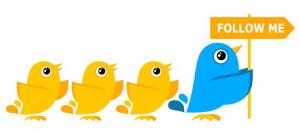 무료 어플에 대한 소식을 조금 더 빨리 알고 싶다면 "연아와 트위터를"를 읽고 팔로하기 바란다. 트위터로는 글을 통해 소개하기 힘든 100명 한정, 한시간만 무료와 같을 어플도 올리기 때문이다. 마지막으로 트위터를 통한 질문에는 거의 답하지 않는다. 트위터를 이렇게 운영하는 이유는 "트위터 운영 노하우 및 팁"이라는 글을 보면 된다. 따라서 트위터로 질문하고 답이 없다고 서운해 하지 않았으면 한다. 질문을 하고 싶다면 반드시 블로그에 관련글을 찾아 올리거나 "도아의 QNA"를 이용하기 바란다.
FREE for today only!
오늘만 무료로 올라온 어플은 총 20개이다. 다만 총 3개가 이미 유료로 전환됐다. Conga Drum Mania, Balls Away! Walls of Doom, Beautyzer라는 세개의 어플이다. 항상 하는 이야기지만 오늘만 무료 어플은 한시적으로 무료로 제공되는 어플이므로 어플을 받기 전에 가격을 확인하는 습관을 들이는 것이 좋다.
어제는 mepay님 혼례식에 다녀왔다. 광주까지 가는데 4시간, 오는데 4시간 총 8시간 차를 타고 다니다 보니 조금 피곤한 하루였다. 문제는 오늘도 조금 있다가 어머님 생신 때문에 서울에 올라가야 한다. 따라서 오늘만 무료 어플에 대한 설명은 따로 하지 않겠다. 다만 Vermond님이 오늘만 무료 어플에 대한 번역을 따로 제공하고 계시기 때문에 영어에 약한 사람은 일단 내려받은 뒤 Vermond이 올린 번역을 보고 어플을 삭제하는 것도 한 방법인 것 같다.
마지막으로 이런 소식을 조금 더 빨리 알고 싶다면 트위터 가이드를 읽고 팔로하기 바란다. 트위터로는 글을 통해 소개하기 힘든 100명 한정, 한시간만 무료와 같을 어플도 올리기 때문이다.
Freedom Pix 1.8(Social Networking)[iTunes]
Price: $2.99 -> Free
Now get Freedom Pix for free...
Send Free instant messages and pictures to any of your contacts with iPhones worldwide and forget TXT/SMS and Picture Messaging charges!
All you need is your contact's mobile number and you won't have to pay a fee for instant mobile messages ever again.
Save money when you travel abroad, send and receive your messages for free, and, when connected over wifi, never be charged again for instant messaging roaming charges with your other iPhone friends.
Post public messages to other Freedom Pix users around you or to all your Twitter followers.
Live help added for Freedom Pix users, all you have to do is send a message to 411 as the recipient's mobile number for or "help" the recipient's email. Help requests are processed in the order they are received.
SelfPhoto V2.0(Photography)[iTunes]
Price: $0.99 -> Free
◆◆◆SelfPhoto, the first self-photo taking app for iPhone, now with advance face-detection function◆◆◆
☆☆☆ it's free now!!! ☆☆☆
Do you ever try to take photo for yourself on your iPhone? How hard is that to push the little shooter icon on the bottom of the screen without shaking your iPhone? Now, you could all forget about that, just simple point and shoot, tap anywhere on the screen, SelfPhoto help you to take perfect photos for yourself.
Features include:
face detection: advanced face detection function to help you detect your face automatically. With sound & vibration reminder to let you know the perfect timing for your self photo.
tap & shoot: just simply tap anywhere on the screen of your iPhone to take the photo. Don't have to worry about press the little shooter icon again when you are taking photos for yourself.
auto-save: allow you to preview your photo before saved, or just save every photo you take automatically.
timer: you could set up times from 1 to 10 seconds.
social networking sharing: now support facebook & email to share your gorgeous photos.
only support for OS 3.1 in this moment.
Nulaz AR Premium Version 1.0(Social Networking)[iTunes]
Price: $1.99 -> Free
Nulaz Augmented Reality.
This premium version of Nulaz has an augmented reality view with which you can see the real time position of people and places around you on top of reality, using the camera view.
Hold your device and point in any direction. Do you want to know something about this strange monument? Where are your friends now? Are those guys Nulaz people? Point your device at them! A lot of knowledge and fun is encapsulated in Nulaz AR. And It works wherever you are, any place around the world.
But that's not all. I'm lost, take me there, please! Nulaz AR guides you to where you want to be, pointing always in the right direction and advising how far you are. You'll never be late again.
These features require iPhone 3GS.
Send a message, have friends, favorite locations ... A cool party or the newest movie: Nulaz AR tells you what's happening!
iToy 1.0(Lifestyle)[iTunes]
Price: $0.99 -> Free
Special Promo - please check our new game AERA!
Aera is the best looking game on iPhone/iPod!
Please look for AERA on the AppStore
This little toy will be interesting for everybody, starting from very little kids and up to adults. Babies as young as 9 month already love to play with this toy. It can be exactly what needed when you are on the train/in your car or waiting for a doctors appointment with your kid; or in any other situation when you need something to keep your baby entertained for a while. It can be real saver in some "baby-emergency" situations. And it's always with you, because you always have your iPhone with you!
BUT!!!
This little toy can be an entertainment for yourself as well!
It's a detailed 3-D model of a doll, rendered in real time with some advanced techniques. It's not pre-rendered, not just some static pictures - it's interactive, and it's real 3-D! You can touch and play with the doll. We use physics simulation to make it feel fun and real.
Shake your iPhone/iPod or touch/swipe to interact with the doll.
When you rotate the device, doll will eventually adjust itself to always be positioned "vertically", so you can look at it from any angle just by rotating/tilting your iPhone/iPod, just as if you were looking at real toy with iPhone's camera!
Touch and hold to make the doll move closer.
*DANCE MODE!!
Double-tap to switch DANCE mode on/off - the doll will dance if there is any music played loud enough!! It will also react on other environment sounds.
Updates with more different toys are coming soon!!!
If you have any concerns/comments/feature requests - please e-mail us
at: [email protected]
Conga Drum Mania 1.7.0(Games)[iTunes]
Price: $1.99 -> Free
Conga Drum Mania is a fun music rhythm games where you play your conga drum along to the many songs.
FEATURES
★ Many different musical styles
★ High score charts
★ Two player game
★ Free form drumming
★ Conga drum ratings
SONGS
Simple Clave - Classic conga beat.
Sierra Samba - Quicker tempo Samba!
Casa de Conga - A fun Latin themed song.
Dreamy Rock - 70's California styled rock.
Twangy Time - Conga in the country.
Salsa Loco - Fast tempo fun salsa song!
Tropic Breeze - Smooth Reggae Jam.
Go, Mo, Go! - Drum to a Funky beat.
Celtic Conga - Try some Irish Conga.
Phunky - Its time to get down.
GAME PLAY VIDEO
https://www.youtube.com/watch?v=zt-z03kDyBQ
GAME DEVELOPMENT VIDEO
https://www.youtube.com/watch?v=sBu-0PTSbEs
Get it now and have fun!
Balls Away! Walls of Doom 1.2.1(Games)[iTunes]
Price: $1.99 -> Free
"New and Noteworthy!!" - Apple
A fun ball physics game and toy designed exclusively for the iPhone from the designer and programmer of "The Incredible Machine"!
Just tilt your iPhone to make the balls roll around realistically.
Get as many balls to the goal as you can before time runs out. Continue to advance through the levels for as long as you get at least one ball to the goal.
Courses:
Alpha Ten (10 levels)
Beta Five (5 levels)
Trinity (3 levels)
Dante's Inferno (4 levels)
Built-in Editor:
Add and Remove Balls from Levels
Select Ball Type
Select Ball Size
Several Ball Types
Watch the youtube video: https://www.youtube.com/watch?v=HE-DoWZgilM
Twitastic 1.0(Social Networking)[iTunes]
Price: $0.99 -> Free
This is a very simple twitter client. You can just type a Tweet out and fly your Twitter wings away.
This is currently a FREE application. On January 1 it will go up to $0.99 So get it while you can.
Promo codes will be given out to any reviewers or fellow developers.
You need WIFI or be on 3G to have full functionality of this app.
CharmHer 1.02(Lifestyle)[iTunes]
Price: $4.99 -> Free
For a limited time, CharmHer is available for FREE!
Now you too can have the secrets of the world's greatest romantics. For the price of two Men's magazines, you'll have access to more wisdom about meeting women than all the cheesy advice you've ever read combined.
CharmHer gives you the dating advice to attract the woman of your dreams and keep her. It's like having Don Juan, Romeo and yes, even Vincent Chase, in your back pocket. We've assembled a broad range of dating tips that others make you pay hundreds for -- such as fashion, conversation starters, storytelling and mindsets, that'll destine you for success.
Over 20 Categories, 800+ tips.
Bookmark your favourite tips.
Easy to use in any location ? even on dates and outings.
Say goodbye to any cheesy pickup lines. We've given you only the best advice.
Ways To Use This App:
Spend some time meditating on the mindset section. Most people don't realize that becoming a ladies' man requires more than just a bunch of nifty lines and techniques. It requires a particular attitude.
If you know it is time to change your wardrobe...THROW YOUR CLOTHES AWAY and use the tips out of our Fashion and Grooming section.
Look at yourself in the mirror. I mean really look at yourself. Do you carry yourself the way described in our body language section?
Communicating when you are not physically next to another has become an art of its own. Consult our online section before getting in contact with your flame. Once you have the habits a part of your repertoire, you can go it alone.
Take in a little at a time. There is so much amazing information here that you don't want to swamp yourself with all of it at once. Meditate on a few tips here and there to avoid feeling overwhelmed.
If you have any questions about the app, please email us at [email protected]. We love to help, and it's much better to get in touch with us there (there's no way to respond to you in the review section).
CharmHim 1.0(Lifestyle)[iTunes]
Price: $2.99 -> Free
For a limited time, CharmHim is FREE!
CharmHim gives you the dating advice you'll need to attract the man of your dreams and keep him. Inside, you'll learn how to spark romance and attraction with anyone you want.
Whether you want to become the girl who can command any room she walks into, snag the one man who has eluded you in the past, or steer your current relationship on your own terms, CharmHim is the app for you.
CharmHim includes...
Tips that are easy to use in any location, even on dates.
Bookmark your favorite tips and keep the ones you like always at hand.
800+ tips, in 16 categories, including...
Mindsets, Body Language, Fashion, Conversation, Storytelling, Comfort and Connection, Techniques and Tactics, Dating, Online Dating, Social Circles, Relationships, Exercises, and What Not To Do
If you have any questions about the app, please email us at [email protected]. We love to help, and it's much better to get in touch with us there (there's no way to respond to you in the review section).
SnowRemote 1.0.4(Entertainment)[iTunes]
Price: $0.99 -> Free
FREE ONLY THIS WEEKEND
With SnowRemote you can control the Snowtape radio on your computer from your iPhone or iPod Touch.
Sync radio stations and control play, pause and record as if you were sitting right in front of your Snowtape application.
SnowRemote works with your WiFi network, so you can control playback from anywhere in and around your home.
SnowRemote always stays in sync with Snowtape and even displays corresponding album artwork as you listen radio through your home HiFi.
SnowRemote needs iPhone OS 3.0 or higher and Snowtape installed on Mac OS X Leopard.
Metamenu Smart Remote and Discovery 1.0(Utilities)[iTunes]
Price: $0.99 -> Free
While watching almost any movie or television show, get detailed production notes, cast biographies, suggestions for similar titles and more, all at your fingertips.
Plus, when you watch DVDs on a computer, run our optional free service and use your iPhone or iPod touch as a smart remote control.
Metamenu remote control is more than a replacement for other remote controls -- it's like having DVD menus in the palm of your hand. For example, only Metamenu gives you the power to bypass on-screen menus and jump directly to any scene.
Here's what our users are saying:
"Pretty amazing to scan through the DVD"
"perfect application to watch movies on your computer"
"easy to use"
"way cooler than I even thought"
"Evidence of my iPhone's awesome power!"
"Totally worth it."
FEATURES (With or without Remote Control)
Details on cast, discography, cover art and actor headshots on over 100,000 film and television titles (delivered by Netflix).
NOTICE: If you plan to use in "companion" mode only, turn OFF the Remote Control setting in the opening screen.
WITH FREE REMOTE SERVICE (Optional)
Add or replace the computer remote control. Control DVDs on Mac or Windows through the internet from across the room or across the world with no "line of sight" required.
Compass control. Choose from a selection of background themes for up/down/left/right/enter.
Timeline shows elapsed and remaining time. Drag and drop playback to any location.
Browse within the movie. Jump to scenes by name with support for over 50,000 titles and growing (delivered by TagChimp).
PLEASE NOTE
Requires internet connection.
Will not control infrared devices.
Before purchasing, please test your DVD system and get more details on remote service at metamenus.com.
To take advantage of frequent updates in the service, register at metamenus.com.
Become a Metamenu fan and join Group on Facebook. Search for the Metamenu page and become a Fan for promotional codes.
Metamenu and Metabeam are registered trademarks of Metabeam Corporation.
LATEST NOTES
Metamenu is proud sponsor the IDMA 2009 Excellence Awards. 5% of your purchase will directly support the IDMA. See http://mediaexperience.org for more details.
Thanks to all the great user feedback! We continue to make changes based on your requests!
Rudolph's Kick n Fly 1.01(Games)[iTunes]
Price: $0.99 -> Free
FREE for a limited time!
(Top 100 Games US Dec 2009)
WHAT ON EARTH are Santa's little helpers up to, after they quit the workshop?
Bringing out Rudolph the reindeer for a KICK AWAY CATAPULT game, of course!
Aim and launch hilariously laughing helpers through the snowy landscapes and fill up their pockets with sparkling knick knacks.
Use bouncy mushrooms to reach new areas, but avoid dangers such as bottomless wells and frosty snowmen that makes your nose freeze.
FEATURES:
40 Sparkling landscapes packed with stuff waiting to be collected
High-precision catapult kick fun
Hilariously laughing little fellows
Twinkling bonus items
Endless replay value: Retry any level and shoot for a higher star rank
Bonus feature: Shake your iPhone/iPod for snow globe effects
And much more...
Enjoy another Donut Games release!
Baby Scratch 1.3.3(Music)[iTunes]
Price: $1.99 -> Free
FREE for a short time only!
Introducing Baby Scratch: the first iPhone DJ Turntable with a built in sampler! Scratch your own voice! Irritate your friends!
Features:
sampler (if you can hear it, you can scratch it!)
the Flare scratch engine
battle record with classic DJ samples
3 built-in beat loops
level fader
transformer button
Road Weather 1.5(Weather)[iTunes]
Price: $0.99 -> Free
Free for Saturday 9th & Sunday 10th January
Traveling on any of the major routes in Ireland? Get the latest information on weather conditions from 52 locations around the Irish road network.
The data is supplied by the National Roads Authority and updated hourly.
Now includes Traffic Tweets from various sources including AA Roadwatch (http://twitter.com/aaroadwatchie)
Requires WiFi if using an iPod Touch.
"It's a really useful resource for anyone travelling about the country as part of their job..." - Sunday Business Post (Dec 6th 2009)
Locations available:
M1 Dunleer Bypass
M1 Drogheda Bypass
N2 Reaghstown
N2 Monaghan
N2 Emyvale
N3 Kells
N3 Cavan
N4 Collooney Bypass
N4 Longford
N4 Ballinalack
N4 Enfield
N5 Charlestown
N6 Kilbeggan
N6 Loughrea
M7 Newbridge Bypass
M7 Portlaoise Bypass
N7 Nenagh
N7 Roscrea
N8 Mitchelstown
N10 Kilkenny
M11 Bray Bypass
N11 Enniscorthy
N13 Grianan Of Aileach
N15 Kilygordon
N16 Manorhamilton
N17 Tuam
N18 Ennis
N20 Charleville
N21 Rathkeale Bypass
N22 Killarney
N22 Macroom
N22 Ballyvourney
N24 Clonmel Relief Rd
N24 Pallas Grean
N25 Midleton Bypass
N25 Dungarvan
N25 Wexford
M50 Sandyford
M50 Blanchardstown
N59 Ballina
N59 Connemara
N61 Elphin
N72 Fermoy
N81 Tallaght
R113 Sandyford
Coming soon in v1.2 (Jan 2010)
Additional weather data from around the country.
Ability to customize the order of the list and better list management.
KID'S VOICE ALARM(JAPAN) 1.5(Business)[iTunes]
Price: $0.99 -> Free
Free : limited time only!
"KID'S VOICE ALARM" notify you of the remaining time before your doing the next business.
The voice is only Japanese! Look at a movie in the support website.
http://yaasapp.blogspot.com
■ The use example
☆ Commuting: You can know the remaining time until next transfer time while hearing music. When you register yourself entirely between departure time and the time of arrival of the train, you will be saved very much. If you set "Notification interval" in "AUTO", the notice number of times increases when objective time approaches.
☆ At home: You register the time for visitor or going out and will settle housework by time. Please register the plan of the temporariness that does not repeat itself every day by "ONE TIME".
☆ For exercise: You can appoint Interval by a unit for 10 seconds. For example, one set of one and a half minutes.
You can choose a "P!" sound.
☆ To children... "Stop the game 30 minutes later!": Please tap "+30" after tapping "NOW" with an alarm registration screen. The time 30 minutes later is set now.
■How to use
Please add alarm. Tap "+", and please add the alarm time. You can attach a label.
With the "LIST", confirmation and deletion of the alarm that You registered are possible.
Read the remaining time to the next alarm aloud with an "ALARM" (an initial view). When it is the setting time, a chime sounds, and reading aloud to the next alarm is started successively.
You can use "KID'S VOICE ALARM" while hearing music.
Please register the time of the everyday commuter train. You can confirm the remaining time immediately if You start APP! !
An external speaker or the earphone is necessary for "iPod Touch 1G".
iGammon 3.0(Games)[iTunes]
Price: $3.99 -> Free
Backgammon is so much fun on the iPhone and iPod Touch. And playing is easy with iGammon. You move checkers by dragging them. Or touch the checker you want to move, then point where you want to move it to. The smooth animation gives the game a nice feel.
"The interface in iGammon is clean and easy to use. Best of all, it just works."
FEATURES:
Landscape or portrait orientation.
Standard or fast animation.
Autoplay forced moves.
Use "auto finish" to have the computer play both sides to the end of the game.
The Undo button lets you to take back moves.
A Repeat button lets you see your opponent's move again.
Choose your color of checkers.
Choose the direction you want to play (clockwise or counterclockwise).
See a running pip count.
MODES OF PLAY
There are three modes of play: "single games", "table stakes", or "match play".
In SINGLE GAMES, each game is played separately without a doubling cube. You get one point for a normal win, two points for a gammon, and three points for a backgammon.
In TABLE STAKES, you and your opponent start with an equal number of chips. You win chips or lose chips each game and the goal is to collect all your opponent's chips before he gets yours. Use the doubling cube to increase the stakes. If you play with the "Jacoby rule", gammons and backgammon don't count unless the cube has been turned. If you play with the "Beavers rule", a player who accepts a double may immediately redouble and still keep the cube.
In MATCH PLAY, the goal is to be the first player to reach a specified total number of points. Use the doubling cube to increase the stakes. The "Crawford rule" says that the doubling cube is out of play for one game when either player gets within one point of winning the match. (The doubling cube shows a "C" during the Crawford game.)
You offer a double by sliding the cube over to your opponent's side of the board. Opponent may accept the double by pressing "Take" (the game continues at twice the previous stakes), or he may reject the double by pressing "Drop" (he loses the game and must pay the previous stakes.)
The computer AI is VERY strong. There are four styles for the computer player: Cautious, Wild, Advanced, and Expert. All of them are fun and challenging. [By the way, the dice in all levels of iGammon are random and fair. Sometimes you will get bad luck. (Yes, backgammon can be a cruel game!) Don't let bad luck affect your game. Concentrate on doing the best you can and you will improve over time.]
The "human versus human" mode lets you to use your iPhone or iPod Touch as a traveling backgammon board. Great for playing in the car or on a plane!
Many features of iGammon were suggested by users. If you have a suggestion for a feature you'd like to see, please visit "bkgm.com/igammon" with your comments.
I hope you enjoy iGammon. Thank you for playing and have fun!
Tom Keith, January 2010.
True SMS-Life Saver 1.0.1(Utilities)[iTunes]
Price: $1.99 -> Free
True SMS - Life Saver
Early bird.. catches a freebie. True SMS is FREE only for a few hours today. We only ask for a fair review.
Send FREE SMS messages from your iPhone or iPod Touch. But Wait! There's more to this!
Send a custom or a pre-defined message from our 120+ list for free within the U.S.A., Canada, U.K and other countries. We keep adding other countries to our private gateway weekly.
Version 1.0.1 Fixes a crash on some iPhone 3G Models. We apologize for the delay on getting this fix out.
Text messages sent via True SMS - Life Saver are free to you. OS 3.1 Required.
True SMS - Life Saver requires OS 3.1 and an iPhone, or iPod Touch over a WiFi connection. Read below in the How Does It Work? Section to learn how you can receive replies via email if you don't have or want SMS messages back.
Do you Text and Drive? Yes, we have all done it and multiple fatalities are caused every year by texting and driving. Please Don't do it! Studies have shown that as many as 5 seconds of your attention are taken away from the road every time you try and touch a few keystrokes.
True SMS - Life Saver is a step forward in letting you drive and not text. Leave the app open while you drive and when text comes in you can simply touch to pick a pre-defined answer, out of more than a hundred answers and touch Send. Off you go and no typing required. Of course, you will be in a stop when you choose that answer to send correct? Or hand the phone to someone else please. We mean it. Don't text while driving please.
You also have a choice to compose a custom answer that gets saved in the Preferences, and with the touch of a button send that message instead. If you know someone will contact you while you are probably driving plan ahead and save your answer for later. Or if you must, you can compose a complete message to send from scratch.
Address Book integration included to choose which contact to send a message to.
We have amazing plans for this application but we could not wait to share this with you, so get it while it's hot and cheap while we work on great new features for True SMS. This is an introductory price while we build on more features.
How does this work? First of all, messages sent via True SMS are free to you, but note that how you receive a reply is a different matter. When you send a message via True SMS, it goes to our server where the message gets redirected in 1 or 2 of two ways:
Via an email to SMS Gateway: Your message gets sent via an email to a SMS Gateway where the message gets converted to SMS and delivered. We add a link for easy replies depending on your settings, which could be mailto: [email protected] or in the form sms://myPhone inside the message so that the receiver can touch the link and compose an SMS or email reply directly from the message they read.

By default messages are assumed to be a U.S, Canada or UK. cell phone. International numbers require the country code and we use that to determine the path to use (we expand the international list weekly). If your country is not yet covered and you know of an email to SMS Gateway for your country please share it with us to serve you better. Send an email to [email protected] with the country code, phone company and email gateway address.

Via SMS: We have at our site our own private SMS Gateway, messages are forwarded to our Gateway and sent as real SMS messages when possible. A reply header is also added. This is work in progress but messages are still free to you.
Thank you for your support and patience, specially international users. We try our best to digg gateways in all countries. We have great plans for this App and new Apps currently under development.
Ricardo Batista
http://batista.org
Madame Selda 1.0(Entertainment)[iTunes]
Price: $0.99 -> Free
Now FREE for JUST ONE DAY!
You want to know about your future, your destiny or your fate? Madame Selda will read your palm and tell you her vision.
Hand your iPhone/iPod to your friends and let Madame Selda read from their hands - real fun guaranteed.
But be warned - it can get a little spooky sometimes…
But don't rely on your prediction too much - we can not guarantee anything, as the future is always in motion.
Beautyzer 1.0(Entertainment)[iTunes]
Price: $0.99 -> Free
Want to know if you have a beautiful face?
Beautyzer helps you calculate the proportions between the eyes, mouth and face and, finally, calculate the various reports to determine if you have a perfect face or not.
U.S. researchers have determined which are the correct proportions for determining the perfection of a face.
A study shows that:
The horizontal difference between the two eyes should be 46% of the length of face
The difference between the eyes and the center of the mouth should be 36% of the width of the face
Beautyzer implements these calculations based on points that you give based on a photo in your album or a new picture.
The steps are simple:
Take a picture or select it from your album
Insert the points following the instructions placed on the top bar
analyze everything and look at the verdict.
In any case, beauty is a factor entirely subjective, so do not take too seriously the results of this software:)
Enjoy.
BMI Tracker 1.0.1(Healthcare & Fitness)[iTunes]
Price: Free
FREE FOR A LIMITED TIME
Find out in seconds your BMI (Body Mass Index) calculation by using our BMI Tracker. Today everyone is talking about body mass index and how it is important to your overall health. Let us calculate it for you and watch how it changes throughout time as your weight fluctuates. Access BMI charts that show how your diet and fitness programs affect your BMI number and find better ways to keep it at your target.
KEY FEATURES
Streamlined and easy to use interface
Powerful and scrollable graph that tracks your BMI over a week/month/quarter
Useful statistic data
Useful facts on keeping your BMI at target
Email facts or set facts as wallpaper
HOW TO USE THIS APP
Log Height/Weight/BMI records in the Logs tab.
View and tracker BMI trend in Tracker tab.
Baby Scratch
,
Balls Away! Walls of Doom
,
Beautyzer BMI Tracker
,
Business
,
CharmHer
,
CharmHim
,
Conga Drum Mania
,
Entertainment
,
Freedom Pix
,
Games
,
iGammon
,
iPod Touch
,
iToy
,
KID'S VOICE ALARM
,
Lifestyle
,
Madame Selda
,
Metamenu Smart Remote and Discovery
,
Music
,
Nulaz AR Premium Version
,
Photography
,
Road Weather
,
Rudolph's Kick n Fly
,
SelfPhoto
,
SnowRemote
,
Social Networking
,
True SMS-Life Saver
,
Twitastic
,
Utilities
,
Weather
,
무료 어플
,
아이팟 터치
Trackback
Trackback Address :: https://offree.net/trackback/2965