알림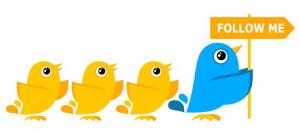 무료 어플에 대한 소식을 조금 더 빨리 알고 싶다면 "연아와 트위터를"를 읽고 팔로하기 바란다. 트위터로는 글을 통해 소개하기 힘든 100명 한정, 한시간만 무료와 같을 어플도 올리기 때문이다. 마지막으로 트위터를 통한 질문에는 거의 답하지 않는다. 트위터를 이렇게 운영하는 이유는 "트위터 운영 노하우 및 팁"이라는 글을 보면 된다. 따라서 트위터로 질문하고 답이 없다고 서운해 하지 않았으면 한다. 질문을 하고 싶다면 반드시 블로그에 관련글을 찾아 올리거나 "도아의 QNA"를 이용하기 바란다.
FREE for today only!
크리스마스 이후에는 무료 어플이 거의 올라오지 않았다. 이덕에 지난 28일에는 무료 어플에 대한 글을 올리지 않았다. 그런데 신년이 가까워서 그런 것인지 몰라도 오늘은 상당히 많은 무료 어플이 올라왔다. 총 42개다. 이 중 하나는 원래 무료 어플이다. 또 MobileProfile, DruidStones, Lottery Lucky Numbers와 Animal Book은 글을 작성하는 중에 유료로 바뀌었다. 마지막으로 zRecord Pro는 무료 어플은 아니지만 10불에서 1불로 할인 판매하고 있기 때문에 소개하는 어플이다. 따라서 오늘만 무료 어플은 총 36개로 보면 된다.
먼저 spDial은 원래 무료 어플이다. 예전에 무료 어플을 소개하면서 TRUE.Dialer라는 유료 어플을 소개했었다. spDial도 비슷하지만 기능은 더 많은 어플이다. 우리나라 사람들은 초성검색, 번호검색, 단축번호등을 많이 사용한다. 이처럼 우리나라 사람들이 많이 사용하는 기능을 모아놓은 전화걸기 어플이다.
PegIt은 어제 트위터에 소개한 것처럼 아주 짧은 시간 무료로 제공되는 게임 어플이다. 오늘은 이 어플처럼 짧은 시간 무료로 제공되는 어플이 조금 많다. Back 2-Work은 500명에게만 무료로 제공되는 네비게이션 어플이다. 현재의 위치를 중심으로 홈 단추를 누르면 인근 정거장 정보와 타고갈 수 있는 버스 정보가 나온다. App Star는 평상시 2불에 판매되는 신솔기 달력이다. 신솔기를 좋아하는 사람은 내려받기 바란다. EyeconTroller는 평상시 5불에서 무료로 판매되고 있기 때문에 소개하는 어플이다.
DonutCam은 카메라 어플이다. 슬라이드 형태의 줌인 막대를 지원한다. 평상시 1불, 제한된 시간 동안 무료로 제공된다. Scorch는 평상시 4불에 판매되는 게임 어플이고 Koala Dartz는 5불에 판매되는 게임 어플이다. 모두 가격이 비싸 소개한다. 마지막으로 ZCam은 전체화면, 줌, 트위터, 트윗픽으로 사진을 보낼 수 있는 카메라 어플이다. 평상시 1불, 올해까지 무료로 제공된다. 다만 이런 소식을 조금 더 빨리 알고 싶다면 트위터 가이드를 읽고 팔로하기 바란다. 트위터로는 글을 통해 소개하기 힘든 100명 한정, 한시간만 무료와 같을 어플도 올리기 때문이다.
spDial 1.0(Utilities)[iTunes]
Price: Free
spDial은 기존 휴대폰들에서 항상 사용 해 왔지만 아이폰에서는 지원하지 않는 초성검색, 번호검색, 단축다이얼등을 지원하여 주소록 사용시 불편함을 최소화 하기 위해 개발 되었습니다.
*키패드 모드**
초성검색 (이름, 별명, 회사명)
번호검색
번호 선택 후 SMS전송
단축다이얼 지원
*통합검색
이름, 별명, 회사명, E-Mail 등 통합검색 가능
초성검색, 번호검색등 모두 지원
등록된 사진이 있을경우 목록에 썸네일이 표시됨
단축다이얼
원하는 번호를 단축다이얼로 등록
등록된 번호를 수정 또는 삭제하려면 아이콘을 길게 누르면 됨.
아이콘 형태로 배치되어 '즐겨찾기' 처럼 사용 가능
사진이 있을 경우 아이콘에 사진 표시
기능제약
iPhone SDK 자체의 제약으로 아래 기능은 지원되지 않습니다.
기존 즐겨찾기 가져오기
수신/발신 목록
통화 종료 후 spDial로 복귀
#, * 이 포함된 번호로 발신
혹시 버그나 개선 요청사항은 말씀 해 주시면 최대한 수정 하도록 하겠습니다.
문의 및 개선 요청사항
http://xenix.kr
http://iphonego.net
[email protected]
아이폰에 관한 모든것 - http://iphonego.net
앞으로도 좋은 앱으로 찾아뵙겠습니다.
많은 관심 부탁 드립니다.
MobileProfile 1.1(Social Networking)[iTunes]
Price: $0.99 -> Free
Are you mobile? Want to check your profile?
Then MobileProfile, the social media browser, is for you!
MobileProfile
DruidStones 1.0(Games)[iTunes]
Price: $0.99 -> Free
In this game you have to remove all the stones from the grass, removing the same number of stones, which are in straight line.
It has nice animations, many levels from easy ones to pretty hard. You have to think. Think a much, it is many hours of thinking in this game.
New levels are free and update is automatically when you start an app.
tip: shake the device to reset current level.
Please rate it, if you enjoy the game ;)
Pattrns Turbo 1.0(Games)[iTunes]
Price: $0.99 -> Free
Promotional Give Away, app is free for a few days only.
Are you good at matching patterns? How fast can you match them? Pick 3 Tablets with similar or different properties, and create a "Pattrn". The more complex the Pattrn the more you score. The more you score the harder it gets. Three tablets, all green triangles, that is a Pattrn. Three tablets, one green triangle, one red, one yellow, another Pattrn! A green circle, red circle, and another red circle, that is a Fail. Give it a shot, how smart are you?
From the help menu you can get hints to help you going, or watch a tutorial video.
Falling Gems 2.0.0(Games)[iTunes]
Price: $1.99 -> Free
One of the most addictive games ever created for the iPhone and iPod touch just got better with version 2.0!
★★ Full Version! FREE until the end of 2009! Get it NOW! ★★
■ New Challenge mode with combos, bonuses, shining stars, new gems to be unlocked and multiple levels of ever-increasing difficulty! Now more addictive than ever!
■ Tired of watching your time slip away? Just relax with the new Timeless mode!
■ And, of course, the old gameplay is still there in the Classic mode.
"Falling Gems is a real gem for the iPhone." -- appbite.com
"You too would see yourself coming back again and again to better your score. It is that addictive and exciting." -- iPhoneFootprint.com
Falling Gems is an addictive game based on the classic match-three concept with the addition of innovative features, designed from the ground up for the iPhone and iPod touch!
The rules are simple: swap adjacent gems to make sets of three or more gems of the same color.
Straight line, L-shaped and other forms are all valid!
Gameplay is intuitive: just swipe your finger on the screen to swap gems.
And remember they fall with gravity! Just rotate your device to make gems fall in different directions.
Perfect for killing time at the airport, during boring classes or at the office!
If you like games like Tetris, Bejeweled 2, Fling, Line Up, Chuzzle, Bookworm, Trism, Jewel Quest, Aurora Feint, Enigmo, Parking Lot or Blocked, you'll love Falling Gems!
Additional features:
■ Game state is automatically saved when you receive a call or close the app.
■ No boring stories to read, just pure gameplay!
■ Color-blind mode.
PegIt 1.0(Games)[iTunes]
Price: $0.99 -> Free
Free for a short period. 36 more levels are added in the next update and price will go up again!
A unique and challenging logic puzzle game. Inspired by the classic board game Peg Solitaire. The object of the Peg Solitaire game is to remove all the Pegs, jumping one over another. In this game, the Pegs are little yellow-haired creatures known as PegIts. The PegIts can leapfrog over each other, use Trampolines, Springboards, Teleports, Conveyors, and all manner of objects to solve a wide variety of puzzles.
108 levels grouped into 3 level packs are included. Play the levels in each pack in any order, so you have the freedom to select your next challenge.
Most levels can be solved in under a minute (once you figure them out!), so this game is ideal for that "one more try" moment when you have some time to kill!
Features:
108 Levels to solve
Wide variety of puzzles and challenges
3 Level Packs included (Easy, Medium, Hard)
Play Levels from each level pack in any order
Solutions included for the first 25 levels.
More solutions on YouTube; and more on request!
No hassle Auto-save and auto-continue!
Jumping, Exploding, Bouncing, Teleporting Fun!
Glux 3.0(Games)[iTunes]
Price: $4.99 -> Free
SALE! FREE ONLY 29 - 30 DECEMBER!!!
Glux is a challenging physics-based puzzle/skill game with 30 levels, a high score board and some nice visuals.
Tips:
Bigger groups will award you much more points than a number of smaller groups. Groups will get too heavy to drag around as they grow larger, create smaller groups and join them.
Create groups of the active colour to reach the target before counter runs out
Drag like-coloured balls together to start a group
Lottery Lucky Numbers 1.0(Utilities)[iTunes]
Price: $0.99 -> Free
Do you fill lottery forms, and have no idea which numbers to choose? If the answer is YES, then this is the application you were looking for.
Lottery Lucky Numbers ? will generate those numbers for you. Just select how much number to generate and the highest number which can be generated.
Main features
Generate up to ten lottery numbers (default is six)
Let user define highest lottery number
Simple interface ? just press on "I am feeling lucky" and Walla!!
USA Traffic & Weather 1.5.2(Travel)[iTunes]
Price: $1.99 -> Free
Get USA Traffic&Weather for FREE!
The Festive season has started and to celebrate it we have decided to give you an opportunity to participate in unique community that can save you a lot of time and money. So hurry up while it lasts and download USA Traffic&Weather for FREE. Happy Holidays!
"With it's abundance of data and information and ease of use and configuration and the ability to provide live data to other users of the app as well. I give this app a big thumbs up and highly recommend it for everyone's iPhone." AppAdvice.com
"In my opinion the developer did an excellent job on the interface itself the color scheme is one of my personal favorites and as stated before very easy to use." AppAdvice.com
"USA Traffic&Weather is extremely handy for getting local weather, traffic and news information as you are traveling. The app sports a very sleek UI, is easy to navigate, easy to work with and gives the user a lot of useful data. All the information is neatly divided into tabs for quick switching." AppAdvice.com
"I come a across tens if not hundreds of apps on a weekly basis, and while some are just plain dumb, others show some real initiative on the part of the developer. This app, which, in my opinion, should be renamed to something a little more "attractive" is a useful and time saving app that all residents of the US should have on their iPhones." blog.appboy.com
Want to get traffic, weather and breaking news as soon as they happen?
Wherever you are, get latest traffic and weather reports created by users on the spot.
You witnessed some breaking news? Share it with others with only 3 taps!
Write your own traffic, weather or breaking news reports or use built-in templates.
You can receive reports from all over the country, or you can select states from which you want to receive reports.
Community is growing fast and the bigger it gets more accurate reports we got.
Features:
up to date traffic reports
up to date weather reports
up to date breaking news
templates for creating traffic, weather or breaking news with just 3 taps (iphone 3G, iphone 3GS)
use your current location (position) for reports (iphone 3G, iphone 3GS)
see exact report location on the map
speedometer (iphone 3G, iphone 3GS)
7 days weather forecast
share breaking news, traffic and weather reports with friends by email
share your location with friends by email (iPhone, iPhone3G, iPhone 3GS)
Yahoo! Traffic reports
PLEASE READ:
Weather forecast for particular city is shown based on weather stations located in the vicinity.
When searching, i.e for New York City, enter New York in search toolbar and you will be presented with all weather station locations for state of New York. For New York City you can select, for example either Central Park, NY ; Kennedy Airprt, NY ; Laguardia Airport, NY any other closer to your position.
What's new in 1.5.1:
Fixed a bug that caused Yahoo! Settings not being saved properly.
Fixed bug description:
Yahoo! traffic reports were shown only once after initial city/zip selection.
On subsequent application startup Yahoo! traffic always showed "No Yahoo! traffic reports"
zRecord Pro 1.3(Business)[iTunes]
Price: $9.99 -> $0.99
Voice Recorder which allows insertion and overwrite recording at any point in the audio, as well as append.
Playback includes, pause, fast forward, rewind.
Includes a slider control to "scrub" to any point in the recording for playback or insert/overwrite.
Also allows text annotations (both subject and details) to be stored along with the audio.
Upload to your WinScribe™ Dictation server, using WinScribe for Mobile Devices email gateway.
Email your dictation (as an audio attachment) to your mailbox.
Manchester Football Quiz v1.0(Sports)[iTunes]
Price: $0.99 -> Free
FREE FOR LIMITED TIME!
RED ARMY!
The long awaited ST55 Manchester Quiz is now available!
Stocked up with over 200 questions.
3 Different Game Lengths :
Quick ( 10 Questions )
Medium ( 20 Questions )
Long ( 30 Questions )
Key Features!
Auto Save. Pick up straight were you left off!
Custom Sound Tracks. Play your music!
Regular updates with more questions!
High Score Board!
No data connection required to play!
Take a look at the screenshots below and test yourself on your club!
News X12 1.1(News)[iTunes]
Price: $0.99 -> Free
How many news apps do you have on your iPhone or iPod Touch? Too many...right! Well, News x12 is the only one you will ever need. It has 12 of the top news papers in one app including: NYTimes, USA Today, Boston Globe, Time,WSJ ,Fox News, cnet, CNN, Gizmodo, Chicago Tribune, LA Times & The Washington Post.
Whats New?:
Tell A Friend Via Twitter
12 New News Sites Added
Menu
No Message On Launch
Follow News x5 On Twitter: http://twitter.com/NewX5
Contact Support:
[email protected]
If you would like to make any news paper requests for future updates please email me:
Back 2-Work 2.2(Navigation)[iTunes]
Price: $1.99 -> Free
Free for the first 500 users to get the word out.
Living in a big city my wife was always getting lost. She hated typing her address into her phone every time she need to get back to the office. So I created this app so she can get directions back to her office in one click.
If you liked this you should consider 1-Click Home and Speed Dial 4-Maps.
Please checkout other great MapItApps: H1N1 Map - Outbreaks Near You, 1-Click Home, Speed Dial-4 Maps, EMS Locator and Emergency Room Locator
Flying C 1.1(Games)[iTunes]
Price: $0.99 -> Free
-------!!!FREE THIS YEAR !!!-------
Flying C is a game which enhances your eyesight and finger actions!
All you have to do is to sharpen your sence in a split of second. Now is the time to fight against yourself!
You are to be pressed by the enemies' C against the wall. The only way to survive is keeping Cs flying out of the screen.
How to play...
Fly out the Cs by sliding your finger to left side or right side. That's all.
There are many fellows around the world. You can access to the world net ranking. Show your reflexes to the world!
Loveground 1.0(Games)[iTunes]
Price: $0.99 -> Free
FREE FOR A SHORT PERIOD
Using Cupid, the god of love, make people fall in love using your arrows.
When two people in love come together Zeus will reward you with more arrows.
Remember: to easily hit your target don't tap at him but ahead him, you have arrows.. not lasers.
Trailer: https://www.youtube.com/watch?v=QGAKS47Umoc
Planned updates:
online hi-scores
facebook integration
Gfx and pixel art by Paolo Jacopo Medda (http://www.paolojacopomedda.com)
DolphinFlip 1.1(Games)[iTunes]
Price: $0.99 -> Free
Free until 2010!
Swim, flip and dive as a Dolphin does.
You get to be a dolphin in this fast paced point game. Race against time to collect the most points in under a minute.
Flips speed you up and good landings increase your combo bonus.
Keep your combo up to increase points.
Compete against the world with online high scores.
See if you can get over the moon ...
Check out other great apps like ZombieBalance, TapDestruction.
A new release is in development. Please leave comments in reviews or on our website if you have feature requests or suggestions.
ipopetzPanda 1.5(Entertainment)[iTunes]
Price: $0.99 -> Free
You can now decide to create and send Private Clips, on ipopetz.tv.
If you decide to make a private clip, you will be asked to enter an email address of a friend in order to send him (her) a private link. Nobody else can view it.
Mic is required on iPod Touch 2nd G. in order to record your voice.
The replay on www.ipopetz.tv is fast and can be on HiRes full screen thanks to the 3D web player addons (requiered the automatic installation of the 3D player the first time you replay a clip)
FriendFreak 2.0(Games)[iTunes]
Price: $0.99 -> Free
FriendFreak 2.0 is out and its now free! The crashes have been fixed. Give it another try.
Ever heard of the Dunbar number?
Its a theoretical cognitive limit to on the number people with whom one can maintain stable social relationships.
The Dunbar number is 150
The average Facebook user has 130 friends
FriendFreak is a tool to increase your knowledge of your social network. The scoring system is based on the Dunbar number. Each round of FriendFreak consists of 10 friends. Match your friends to the answers as quickly and precisely as you can. If you can complete 15 solid rounds in a category, then you are a FriendFreak!
We designed FriendFreak for casual gameplay. Its a tool with game mechanics to amplify learning speed. Whip out FriendFreak whenever you have a few spare minutes and want to stay busy. FriendFreak works great without a network connection after you play at least once with a strong connection. Try it out on an airplane.
FriendFreak is great for:
Salesmen
Social butterflies
Recent college grads
Any regular Facebook user
Categories included:
Name to face
Birthdays
Interests
Music
Movies
TV Shows
Relationship status
Books
Political affiliation
More coming soon!
We appreciate your feedback, visit FriendFreak.com and click "Feedback". Leave us a message and become a Fan!
Follow @thinktopdown for updates
Reviews:
http://www.whatsoniphone.com/reviews/friendfreak-review http://www.iphoneincanada.ca/reviews/review-know-your-friends-with-friendfreak/
Facebook 2009 Finalist
http://developers.facebook.com/news.php?blog=1&story=245
App Star - Calendar:Shin Sol Ki 1.0(Lifestyle)[iTunes]
Price: $1.99 -> Free
New year Free Sale!!!
Only new year holiday!!!
It's Calendar with beauty girl.
Korean best internet purity star 'Shin Sol Ki'
Everyday different pictures for 365 days.
Try it!!
Flip! 1.0(Games)[iTunes]
Price: $0.99 -> Free
SECOND NEOPETS GAME ON THE IPHONE!
First Neopets Game? Ice Cream Machine!
Do you like to test your luck sometimes or have been stuck in a situation where you need someone to flip a coin for you?
Well, here's a remake of the classic game, Double or Nothing that satisfies each problem.
If you liked the Neopets version of Double or Nothing, a nothing should be keeping you from getting this game!
WHAT IS DOUBLE OR NOTHING?
This it how it goes: you've got a loony. The Big Green Guy then flips a coin. If he spins a heads, he doubles your coins (now you have 2 loonies). You can then leave with the money, or, ask him to flip the coin again. Remember, though, if at any time he spins a tails, you lose EVERYTHING regardless of how much you have made so far.
So you could be at 2,097,152 (that is if you're that lucky) and be given a choice: double or nothing?
INSTRUCTIONS/HOW TO PLAY
Begin your touch below the coin, and while holding your finger against the screen, move your finger towards the top of the coin and let go. This is much like how you'd flip an ordinary coin.
LIKE IT?
Also try out "Ice Cream Machine", the first Neopets game on the iPhone. Seriously, check it out!
Movie Helper 1.2.1(Entertainment)[iTunes]
Price: $0.99 -> Free
Free... Happy Holidays!!!
Here is a quick summary of the new feature you will get with 1.2:
Pictures associated with movies and people
Box Office trailers
Cast and filmography associated with movies and people
A better organisation of the search results: categorized by Movies, TV Shows and people.
The very first thing you see when you open up the app is the USA box office from the previous weekend with sales number for the weekend and overall.
From there, you can select any of them to quickly see what the movie is about or also click the Load Web Page button to open up the actual full size web page that you would see by going to the IMDB website but without having to look for the movie.
*The App. gives you the ability to see the cast of the movie with pictures by hitting the more button.
You can also search for any movie, TV show* or actor/actress *by hitting the magnify glass button on the top right corner of the main screen. You will then be able to tap on any of the results to retrieve the plot of the movie with pictures associated with the movie or if you were searching for an actor or actress, you will be able to see the person's filmograhy and associated pictures.
*Hint/Tip: You can now tap to the right of a picture to load the next one in the series or left to go back, hitting the middle of the picture will take you back to the list of pictures.
The box office movies will also have trailers* available to stream although usually delayed by a day or so.
Please note that I am in no way affiliated with IMDB.com or its affiliates.
Please contact me if you experiment bugs or issues as I cannot respond to reviews.
Lite Weight 1.01(Healthcare & Fitness)[iTunes]
Price: $0.99 -> Free
Lite Weight is your weight-loss intuition assistant. Enter your weight daily and get simple and easy to follow recommendations based on powerful, personalized calculations.
The Philosophy
Trying to lose weight? Your body wants to help ? it's talking to you, and Lite Weight helps you listen. No charts. No graphs. No calorie counting, meal logging, or exercise tracking. Lite Weight is a simple and powerful weight-loss tracking program that will put you in touch with what author Rob Stevens of "The Overfed Head" dubbed "thintuition".
Dieting can help you lose weight, but constant dieting is not a healthy way to live. In fact, constantly dieting will HURT your metabolism and make it harder for you to lose weight and keep it off. A diet plan won't put you in touch with your body or teach you how to live and eat well. Do you want to spend the rest of your life chasing diet trends, memorizing formulas and counting carbs or do you want a powerful inner voice guiding you to make the right decisions every day?
Lite Weight helps you learn to listen to your own "thintuition" and make the healthy, natural decisions about what your body needs.
How It Works
Lite Weight is a simple and powerful program that will help put you in touch with your body. Simply "weigh in" each day and Lite Weight will make a personalized recommendation based on your history ? it will tell you if you need to slow down on eating a bit, step it up on exercise, or simply relax because you're doing great. It won't bog you down with charts and graphs that do more harm than good and cause you to get anxious about where that line is heading. Lite Weight makes scientific calculations in the background accounting for things like water weight, salt intake, dehydration, and the normal fluctuations in weight that every single body goes through and gives you a clear and simple indication of how to go about your day.
No Goals
An arbitrary numerical goal is a powerful DEmotivator, not a friend. Every weight loss journey is different, and the longer the road you have to travel, the smaller and less important each piece of progress will seem. Lite Weight does away with goals and simply guides you every day towards finding a weight that you are happy with.
Maintenance Mode
Lite Weight lets you graduate to a maintenance mode when you find that happy weight. Maintenance mode uses the same powerful weight loss statistics to alert you if you're straying too far from your ideal weight. Maintenance mode helps you know if a weight above your maintenance goal is a normal fluctuation or part of a growing trend that you need to be careful about.
Completely Personalized
All of Lite Weight's recommendations are based on YOUR weigh-ins and YOUR progress. No other metrics, no averages, no BMI's. The App's clear and simple recommendations are based on the history of your weight and are recomputed every day.
Features
Simple and powerful weight loss guidance.
No confusing charts, graphs or meal tracking. Weigh in once a day and get a recommendation.
Personalized guidance ? recommendations are computed based on YOUR personal weight history.
Enter weight in pounds or kilograms.
No typing! Scroll the scale wheel to your weight, lock it in, and stay on track.
Normalizes for salt intake (water weight), dehydration, and other normal fluctuations.
Quids 1.0(Finance)[iTunes]
Price: $0.99 -> Free
Keep track of your AMEX credit card balance!
Displays your American Express balance both in the application and as an icon badge. A valuable visual reminder, even when the application is not running.
SALE! LIMITED TIME ONLY
SUPPORTED SERVICES:
IT (www.americanexpress.it)
UK (www.americanexpress.co.uk)
ADDITIONAL SERVICES:
Would you like to add your country? Get in touch with us: [email protected]
SUPPORT:
Problems? Suggestions?:
[email protected]
EyeconTroller V1.0(Entertainment)[iTunes]
Price: $4.99 -> Free
Eyecon seamlessly connects you, your media and your networked entertainment devices. Videos, music and photos - whether stored locally or on the web ? can be searched, previewed, and queued from your iPhone. Then use the iPhone to control play-out to your home media players including connected televisions, digital sound systems and picture frames.
Create a virtual media library of all your content from multiple sources ? Eyecon automatically aggregates all your authorized media including music libraries that reside on multiple computers and videos and photos from both local and integrated internet sources. Your content is at your fingertips, easy to search, queue and play!
Preview your results and create playlists ? selected videos, music and pictures can be previewed on the iPhone and queued for immediate or later playback.
Manage and control your media players ? Eyecon turns the iPhone into your home media controller, allowing you to direct the content you've selected to the appropriate media player, control volume, skip forward or back, mute and play from the touch-based interface.
In addition to the EyeconTroller application for your iPhone, you'll also need to download EyeconManager and EyeconTunes, free software to reside on a networked home computer. EyeconManager discovers media libraries and players providing faster search and device control. EyeconTunes adds support for iTunes libraries. Supported OS's include Windows 7, Vista, Windows XP, Mac OS and Linux. Please go to www.eyecontec.com for specifications and download.
Marco Popo 1.1(Utilities)[iTunes]
Price: $0.99 -> Free
REGULAR PRICE $1.99
MARCO POPO WILL BE FREE FOR THE FIRST 100,000 USERS ONLY!
THIS APP IS FOR WORLDWIDE USE.
Marco Popo could easily be the simplest yet the most useful app on your iphone. It's taking flashing your lights to warn other drivers of police (POPO) to a whole new level. Any time that you're driving, be sure to have Marco Popo running, so that you can mark or see cops in your area. The bigger the network, the more accurate. Be sure to tell all your friends.
RULES OF MARKING A POPO:
Mark Popo only when you see them stationary, especially when they are hiding out.
Try to be as close as possible to a popo when you mark him/her.
Please make one mark per popo. It takes approximately 5-60 seconds for the mark to appear. Do not double mark.
Red Pin = Popo was marked within 30 minutes. Green Pin = Popo was marked within 1 hour.
If you see a popo that has already been marked and the pin is green, then please mark again. Otherwise, do not double mark.
Marco Popo slows down over edge just like google maps and will not retrieve popo marks if there is no internet connection.
If you're a popo, please be sure to cop Marco Popo and don't forget to mark yourself. It's for the greater good.
*****PLEASE BE SAFE WHEN USING MARCO POPO AND DO NOT LET IT DISTRACT YOU IN ANY WAY ESPECIALLY WHEN YOU'RE DRIVING.*****
INSTRUCTIONS:
One finger tap zooms in
Two finger tap zooms out
Swipe finger to move around
Popos within a 10 mile radius are shown.
Tap GPS button to center map
You can use your ipod normally while Marco Popo is running. You can also double tap the Home button when your iphone is locked and then run Marco Popo normally. Anytime your ipod is playing, you can control it while using Marco Popo by quickly pressing the Home button twice.
If you have any suggestions/comments/complaints please feel free to email us using the feedback button in the app.
Thank you so much for your support! We're hard at work on the next update that will include sound alerts.
We plan on releasing updates until this app is perfect, so please be patient and make a suggestion if this app lacks something you would like to see.
Future Updates:
Directions via Marco Popo
Ipod controls
Red Light Camera marks
Checkpoint marks
Push Notification
New Interface
and much more...
CameranderZ 1.0(Photography)[iTunes]
Price: $0.99 -> Free
New Year FREE SALE of Camera Application " Camerander Z" for iPhone from 30th December, 2009 to 3rd January, 2010 (Japanese time; GMT +9:00).
Concept:
Sounds and Effect the photos! Camera Sentai "Camerander Z"
Outline:
This is the "Sentai Hero "Camera application which changes effect and sounds on each Camerander. Application has only "Camerander red" first.
Then by buying additional Camerander, you can have other effect and sounds.
By Effect Preview screen, you can check the image of effects. (On shooting, it back to normal screen) Available to set the almost of property on shooting screen. (Also it has property)
Specification:
Shooting Mode:
There is 3 Mode, Normal Mode [NORMAL] Self-timer Mode [SELF TIMER]Interval Mode[INTERVAL].
Available to choose 2 seconds or 10 seconds on Self-timer Mode.
Available to choose shorest/30sec./45sec./60sec./90sec. on Interval Mode
(The shortest distance is diffrent every effects.)
Picture size:
There is 4 type, S(400x300)、M(800x600)、L(1024x768)、 ■(600x600)
Photography size has two phases of digital zoom in the case of M and 1:1.
And three phases of digital zoom are in the case of S.
Changes by changing Camerander:
Effect change by every Camerander.
Six kinds of effects for one character is available.
You can have more effect by buying additional Camerander.
Shutter sounds change by theme. When you are shooting, play the shutter sounds according to each Camerander.   BGM of Self-timer shooting.
On Self-Timer Mode, until the shutter close, Every Camerander have different BGM.
If you using earphone when the sound is ON,
BGM is just sound from earphone but shutter sound is play on speaker as well.
Effects (total 30type include additional purchase.):
Effect of Camerander Red:
Red Color Filter[R.FILTER]
Art Mosaic [ART MOSAIC]
Brightness [BRIGHTNES]
3 colors camera (red) [R.COLOR]
Radiating [RADIATING]
Negaposi [NEGAPOSI]
Effect of Camerander Blue.(Additional purchase):
Blue Color Filter[B.FILTER]
Pop art[POP ART]
Sharpness[SHARPNESS]
3 colors camera(blue)[B.COLOR]
Toy camera [TOYCAMERA]
Monochrome [MONOCHRO.]
Effect of Camerander Yellow (additional purchase):
Yellow Color Filter[Y.FILTER]
Color Penclil [C.PENCIL]
Edge [EDGE]
3 colors camera (yellow) [Y.COLOR]
Slim Mirror [SLIM-MIR.]
Food filter [FOOD-FIL.]
Effect of Camerander Green. (Additional purchase):
Green Color Filter[G.FILTER]
Day Dream [DAY DREAM]
Two Color [TWO COLOR]
3 colors camera (green) [G.COLOR]
Miniature. [MINIATURE]
Soft focus [SOFTFOCUS]
Effect of Camerander Pink.(additional purchase):
Sepia [SEPIA]
Cross Screen [CROS SCRN]
Posterization [POSTERIZE]
Pink World [P.WORLD]
Oil painting [OIL-PICT.]
High Contrast [HI-CONT.]
URL
http://www.salamander.co.jp/iphone/cameranderz/
User support:
[email protected]
Language:
English,Japanese
Hardware requirement:
iPhone OS 3.1 or later
DonutCam 1.3(Photography)[iTunes]
Price: $0.99 -> Free
Now with "Zoom-In" slider bar, multi-pic "motor drive" feature, increased resolution of zoomed in images, and temporary in-app storage of pics for increased speed of picture taking.
What if you want to take a picture of your friend, but don't want to forget the pictures of your Other friends you just took? Don't be sad, use DonutCam, that's what you need. With DonutCam, each picture you take will go around the edge of your screen, leaving a small hole in the middle...the Donut Hole. This is where you see to take your new picture, right through the Donut Hole. Now what if your previous pictures get in the way of taking a new picture? No problem, just push your friends to the edge of the screen with your finger. They all will go at once! Try it! Now, if you get sad again and want to see your friends, just pull them back. Don't worry if your friends cover up the camera buttons to Take a Picture. Just press where it usually is. Or, move your friends out of the way to uncover the button if you forgot. All of your pictures go to your Photo Album right after you take them. Of course you can take pictures of more than only donuts. This is just a name. Have happy fun with DonutCam!
MediaRoom 2.2(Entertainment)[iTunes]
Price: $0.99 -> Free
The MediaRoom app is a portal to iphone-friendly video content. News, Entertainment, sports, etc. Stop the endless search for non-youtube links, enter the MediaRoom.
Updates, and new links coming soon, please be patient!
BlinkyLites 1.1(Entertainment)[iTunes]
Price: $0.99 -> Free
Hint: If you have OS 3.1 or higher, try LinkyBlinkyLites...more features such as scroll across 2 phones, Old Vegas mode, and full screen black background.
Blinky Lites! Scrolling text banner, for portable always ready-to-display messages. This app has 3D marquee perspective, 3D message tumble mode, and tilt-activated mirror mode. Amuse your friends, or use for retail "point of sale" business use...in-store or in-auto!
Car dealer alert!
Hang iPod Touch on inside window of a For-Sale auto to display an eye-catching message to passerby...use car adapter to keep it charged.
easy 1-slider rainbow brite color choices!
choose original flat mode or 3D modes!
3D tumble
gravity mirror
(flip over phone to show mirror image of scrolling text...text is then readable in a mirror)
3D around-the-corner cinema movie theater marquee or Times Square billboard effect
adjustable speed
your message and settings are automatically saved when you leave the app, and restored when you go to the app again...no need to remember to save anything
"X" text deleter has been removed to avoid accidentally erasing a long message while editing...hold down backspace to clear message
FlipFlood 1.01(Games)[iTunes]
Price: $0.99 -> Free
FlipFlood is an exciting new puzzle game.
This game will engage your mind as you flood tiles, taking a ten-color picture and turning it all to a single color.
Start on the easy level and work your way up to the "Impossible".
Play through 96 puzzles in four levels of difficulty. How many can you solve? Play again and again as you try to best your own high score. Find a new "solve" to complete more of the puzzle or play the same game faster for more points.
If you liked games like Flood-It!, Chromazone and iFlood you will love this.
Mr. Snuggles the Cat 1.01(Entertainment)[iTunes]
Price: $0.99 -> Free
This advanced physical simulation of realistic cat fur is FREE for a limited time only during the holiday season! It will return to $0.99 in January 2010. Get it now and tell your friends!
Mr. Snuggles is a pocket kitty cat companion who wants your love. Pet Mr. Snuggles to smooth his hair or rub him against the grain to muss up his fur. Mr. Snuggles loves the attention and will lull you into a stress free mood with his soft purring.
You can even take a picture of your own kitty at home and use it as the fur for Mr. Snuggles to remind you of your own cat on the go!
Add Mr. Snuggles to your family today! Wherever you go and whatever stresses you face, Mr. Snuggles will be there with you.
Find out more and see a video demo at:
http://www.petthekitty.com/
The Mr. Snuggles App is a physical simulation of cat fur that you may organically interact with through the multi-touch interface of the iPhone or iPod Touch.
Scorch 1.1(Games)[iTunes]
Price: $3.99 -> Free
Scorched Earth comes to the iPhone ad iPod Touch in this re-imagination of the tank combat classic. This version includes the low tech feel of the original, plus some features exclusive to the iPhone and iPod Touch platforms.
Many of your favorite weapons are available in this full featured version - bombs, dirt bombs, MIRV, Death's Head, Nuke, and Napalm. Plus, we've added some exciting new features, such as the full-screen weapon selection interface. We also added a fun new weapon called Lightning, with realistic effects.
Key Features:
Interactive Environment (supports pan and re-center)
Shields (absorb damage or reflect bullets)
Lightning (strikes a target with lightning)
Napalm (including realistic fluid motion)
Players Take Damage From Falling
Koala Dartz 1.0(Games)[iTunes]
Price: $4.99 -> Free
Free for a limited time!!
Touch Arcade reviews:
"Great game, hard to put down, I find it difficult not to improve on every level just one more time"
"Very good dart pop game. Killer graphics!"
"I highly recommend it. Very fun, controls work well, addictive and great graphics"
iTunes reviews (US):
"Great app I would pay 5 dollars for of so fun and set up nice"
"Funny Game"
"Great balloon popping game"
"fuuuuun"
Koala Dartz is without a doubt the most entertaining game in the App Store.
You won't be able to stop playing it for one minute!
The game contains spectacular graphics, great sound effect and cool features.
Koala travels through different worlds and does the thing he likes to do best, burst balloons, the more the better!
So come on, let's help the Koala to have fun! You will have a fixed number of darts that will be displayed on the screen. In each level, the number of darts will be limited.
In addition, special balloons will appear that will either help you or trip you.
Some balloons provide you fascinating and enjoyable weapons for a single time use.
The difficulty level of the game increases from one world to the next.
You can quit the game at any time, come back later and pick up where you left off.
The game also contains a practice mode, where you can choose the level you wish to play and practice with unlimited darts.
So far, Koala Dartz has received terrific reviews and we are sure you are going to enjoy it!
In the future you will be able to download additional software which will allow you to build your own unique worlds as far as your imagine can take you. We will collect them from you and send back to your iPhone a collection of interesting levels that people put together.
Enjoy!
Features
Casual action game, intuitive, fast-moving and fun!
45 challenging levels
Diverse weapons
Original and entertaining music with option to turn it on/off
Global scoring, to compare and see who's koala is best
Selecting a level from screens you have already been through
Option to return to the same point where you left off when you stopped playing
Backgrounds of various places and cities around the world
Poopz 1.0(Games)[iTunes]
Price: $0.99 -> Free
Promotion
From the Christmas to New Years, the poopz game will be distributed for free. The sale ends Dec. 31, 2009.
Download it while you can, and enjoy the game!
A simple & easy game where you swerve around to avoid getting hit by the falling poops.
Cute? Dirty? Maybe both. However, you'll find it oddly satisfying, especially when you are in the potty-room.
But don't overplay! You may have realized that you just spent too much time sitting on the toilet!
Visit www.atmynumber.com for an online project that we're working on. A free AMN iPhone application will be available in the near future, so sign up for an AMN account and be notified when the project has new cool features!
Enjoy the game.
Wash Tub Bass 1.1(Music)[iTunes]
Price: $0.99 -> Free
This app is a virtual Wash Tub Bass, which in the real world is made of a tub, a broomstick, and a string stretched.
Note: application does not yet work on newest iPod Touches 3.1.2 OS. Stay tuned for updates.
Only the "string" is displayed on the app. You tilt the device to stretch or unstretch the string, then you pluck the string to make the tone. Touching the screen stops the tone. By tilting the device thru different angles before you pluck, you can play about an octave range of tones.
The Knobs screen which is accessed by the Knobs button allows you set the particular pitches played. Bass and treble and sustain (how long the tone lingers) can be set here too. The Frets control determines which particular pitches are latched onto. Typically about a 15 to 20 degree change in tilt of the phone will change the note one step of the the scale you have set (major or minor, chromatic etc) in the Frets setting. You can also go "fretless" and play free form pitches, but that is fairly difficult. The wood setting changes how much the string buzzes when you stop the tone.
For best results, you will need to use headphones or an external speaker for this app, and we suggest turning down the treble or turning down the high frequency ranges if you have an equalizer involved.
We reprint here a letter from the inventor of the iPWTB to send you on your way into Western musical glory:
Howdy, moo-sician!
Pluck middle for soft n' left for loud.
Mute string by touchin' it.
On the far right side you can pick up yer finger without pluckin'.
Tilt to change pitch like a broomhandle bass, by stretchin' and un-stretchin' the string.
All the way flat with the screen pointin' up to the sky is a high note. Hold it vertical and there's yer middle note. Screen pointin' to the ground is a low note.
'Course, there's all the in-between notes.
See, ya rotate the thing with one hand and pluck with the other. And ya rotate it so that...aw, shucks. You'll figure it out.
Use Knobs to change it up.
Now, you be sure 'n play real purdy for Uncle Hank!
Signed most sincerely, Hillbilly Blues Hank
SMS-BOX: Christmas Time! 1.1(Lifestyle)[iTunes]
Price: $0.99 -> Free
[[[ Our New Year gift 4 YOU - the FULL version FREE ]]] This app is a massive collection of Xmas texts and cards to send your loved ones, friends, colleagues, relatives (everyone you wish) by means of SMS, MMS or email. Change the texts of messages and cards, bring individuality into your greetings and send your loved ones the best and the warmest wishes for the season.
To send a card or message, just pick one of many, choose which method you'd like to use: SMS, MMS or e-mail (if you have iPod Touch only e-mail), pick to whom the message is going to and send! Standard messaging rates may apply.
"SMS-BOX: Christmas Time!" is eager to bring originality to the season!
Bloggers' reviews:
"If you don't want another Hallmark message to grace your cards or well-wishes, SMS-BOX: Christmas Time! is a great resource" ? appsafari.com
"...the cards are illustrated quite skillfully and make for good holiday eye-candy." - iphoneappreviews.net
"Very simple to use, very great application to have this holiday season" - DailyAppShow.Com
"SMS-BOX: Christmas Time! is an absolutely lovely app with gorgeous Christmas cards and sentimental messages." - freeiphoneapps4u.blogspot.com
See our video: youtube.com/watch?v=-vUA0OS92ks
Find "SMS-BOX: Christmas Time! Lite" to test this app for free!
Animal Book 1.0(Education)[iTunes]
Price: $0.99 -> Free
FREE FOR A DAY !
Animal Book is an app that lets your kid learn all the animals and the alphabet.
It has great graphics as well as real images of different animals. The app also contains sounds made by different animals and a quiz
Features:
Containing 37 beautiful animals illustrations and their sounds
More than 260 real animals pictures
Add pictures from your iPhone to the existing animal pictures
Play slideshow of the pictures
Quiz to recognize the animals from their sounds.
Animal Names localized in 16 languages. Names are displayed based on the language of iPhone:
English
French
German
Japanese
Dutch
Polish
Spanish
Portuguese
Danish
Hebrew
Italian
Korean
Norwegian
Swedish
Chinese Simplified
Chinese Traditional
Check our related apps:
First Animals - Complete app containing animal book, baby engage and baby soothe.
Baby Engage - Themes to engage your baby with wonderful animations.
Baby Sweet Dreams - Themes to soothe the baby and make it fall asleep.
iNew Mommy Postpartum Adjustment Quiz 1.0(Medical)[iTunes]
Price: $1.99 -> Free
Newborns are not easy........
iNew Mommy
Postpartum Adjustment Quiz
Having a new baby in your home, whether it is your first or your fifth, is an all consuming chaotic experience for the entire family.
After childbirth your body will go through many physical and emotional adjustments.Sometimes the baby blues" arrive" along with your new bundle of joy.It is very common to feel teary and sad after having a baby, and at the same time be the happiest you have ever been.
This Quiz is unlike any other Post-partum screening available.
It affirms the normal stresses associated with bringing a new baby into your family. In addition, it educates and screens new mothers who may otherwise be embarassed to tell anyone how they are realy feeling.
It opens the doors of communication between new mothers and their caregivers by e-mailing them the results of the screening.
iNew Mommy lets woman know that they are not alone in suffering beyond the blues into prolonged depression or into a phase where they have weird thoughts and or worries that can't be controlled.
iNew Mommy was developed by a team of Physicians, midwives,childbirth educators, post -partum doulas and hundreds of new mommies.
iNew Mommy-helping new moms adjust, and empowering them to ask for help if needed.
BestFriend 1.0(Finance)[iTunes]
Price: $1.99 -> Free
FREE for a LIMITED TIME! BestFriendBuy is a gift card wallet where you can store and retrieve your gift card information without having to carry them around with you.
Features to remember about BestFriend:
It safely keeps your card information with you when you are out and about.
You may manually or automatically update your account balances.
You may OPTIONALLY back up and maintain your information on line. Synchronization between our web site and your device is automatic once you have entered your account information on the device.
BestFriend works on both iPhones and iPod Touch devices.
The Check Out feature will allow you to hand your device to the cashier/waiter while keeping your account info safe.
The Locations feature will find locations that are close to you, where you may use your card(s). It will give directions, the local phone number and the merchant's web site.
You may OPTIONALLY create your web account securely within BestFriend without even going to our site.
We can handle ~700 merchants we know of AND we can handle your custom merchants. We are adding new merchants and automating balance retrieval on existing ones every day.
Personalize BestFriend by selecting a Skin of your choice.
We are committed long term to provide the highest value payment products and offers to you.
CHARITIES CHARITIES CHARITIES
BestFriendBuy is engaged in an active search for quality charities/non-profits who have an existing scrips program and who want to hook up their members with the most convenient method to purchase and use gift cards. There will be no charge for this hook up service. This is why BestFriendBuy is here and why we will work with you and your members to make this a free service. Use the light bulb button on the Accounts screen to send our Product Development team an email expressing your interest and contact information. You may also contact us from our web site.
MERCHANTS MERCHANTS MERCHANTS
If you would like to use the Merchant version of BestFriend please contact us immediately! We are actively looking for merchants who would like to test integrating BestFriend with their Point-of-Sale systems. Use the light bulb button on the Accounts screen to send our Product Development team an email expressing your interest and contact information.
GPS Info! 1.1(Navigation)[iTunes]
Price: $0.99 -> Free
GPS Info! is simple program that shows you all GPS and electronical compass information available at iPhone.
THIS IS JUST AN GPS UTILITY FOR THOSE WHO NEED IT. IF YOU'RE LOOKING FOR THRILLS AND WONDERS, DO NOT INSTALL.
It lists following information:
Location method: GPS, Cellular or WLAN (the only app that shows this!)
Location, altitude and seconds from last GPS information update
Location accuracy in both horizontal (ground) and vertical (from ground to space) direction
Your speed (based on GPS) in miles/hour, meter/second, kilometers/hour, knots and moving heading
Electronical compass info for iPhone 3G S (magnetic heading, true north heading) and compass accuracy
Distance travelled (meters, feets and knots - for easy and quick distance measurement)
This app is really fast and easy to use: no difficult menus or functions, just one scrollable list where you can see everything from!
Note that this location information might base on other locating techniques than GPS that are available in your device.
Any comments, questions or ideas? Just email us at applesupport (at) tuu.fi - guaranteed response!
SurfaceSeizr 1.1(Games)[iTunes]
Price: $0.99 -> Free
The evils deserve no space!
Get your copy NOW and try to get into online highscoreboard!
This is a game about seizing the surface. Idea is quite simple but really addictive: capture surface by seizing it. You must isolate the evil(s) to seize the area.
Quick instructions: Select one or two evils. Select level. Game starts. Aim first! Tap top and bottom screens to get vertical aim. By tapping left or right borders you get horizontal aiming line. Double tap to start seizing and wish that any of the evils don't reach YOUR area! You can seize four times before the game ends, so do it efficiently!
Game includes local high score for each level. Also there is an online scoring service (needs network connection), you can submit your scores! See who has seized the most area and who has done it fastest!
A hands-on-video available on YouTube, visit applications webpages.
*** QUESTIONS/FEEDBACK/ISSUES? Contact me trough my web page (feedback form) or email to applesupport (at-sign) tuu.fi. I cannot monitor these reviewer comments so if you have anything on mind, don't hesitate contacting me directly! ***
ZCam - Full-Screen Camera with Timers, Zoom, Sharing, Twitter, Twitpic 1.1(Photography)[iTunes]
Price: $0.99 -> Free
ZCam is a Full-Screen Camera with a Big Photo Button, Photo Timers, Batch and Auto Twitpic Photo Uploading, Multi Photo Sharing, a Twitter Client and many other features.
Free til New Years Day!
Checkout our new "BlueCam (Pro)" App with Live Camera Streaming over bluetooth
CAMERA FEATURES:
FULL-SCREEN PREVIEW
BIG PHOTO BUTTON - Tap anywhere on the Preview to Snap a shot
5X DIGITAL ZOOM
BURST SHOT MODE - The camera takes 3 continuous shots when you tap the photo button
ANTI-SHAKE MODE - The camera uses your Accelerometer to take photos only when there is no shaking detected
AUTO UPLOAD MODE - The camera uploads your snapshots to Twitpic in the background while you keep shooting
AUTO SAVE MODE - Turn ON/OFF auto-saving camera photos to your device's camera roll
BACKGROUND SAVING - Keep shooting while your photos are saving in the background
PHOTO TIMERS - Programmable "Start Time", "Number of Photos" and "Delay" parameters with unlimited shot count
BURST SHOT TIMERS - Setting a Photo Timer's "Delay" to 1 second makes the camera take all of a Timer's shots continuously
RETICLES [Scope, Rectangle or None]
RETICLE COLORS [Black, White, Red and Green]
BUTTON COLORS [Black, White, Red and Green]
JPEG Quality Setting - Allows you to control the Compresssion Quality of your JPEG Photos
TWITTER CLIENT - Read / Send Messages and Tweets; Set / Send Twitter GEO location
IN-APP MAIL WITH GOOGLE MAPS AND IMAGES
INTERNAL CAMERA ROLL:
Multiple Selection Support
Mail selected photos via In-App Mail
Batch Twitpic photo uploads for selected photos
Upload selected photos to Flickr, Photobucket and other popular sites using your upload email address with In-App Mail
Delete selected photos
Reorder photos
Add / Edit (Zoom/Pan/Crop) photos from your device's camera roll
Save selected photos to your device's camera roll
Ratings, Reviews and Feedback emails are appreciated and help us create the next release!
New features and enhancements already in progress!
"BlueCam (Pro)" and "Craigly 1.7" just released! Just search "Mother Tucker" to view our products.
For more information or help with any problems, please email us at [email protected].
Animal Book
,
App Star
,
Back 2-Work
,
BestFriend
,
BlinkyLites
,
Business
,
Calendar
,
CameranderZ
,
DolphinFlip
,
DonutCam
,
DruidStones
,
Education
,
Entertainment
,
EyeconTroller
,
Falling Gems
,
Finance
,
Flip Movie Helper
,
FlipFlood
,
Flying C
,
FriendFreak
,
Games
,
Glux
,
GPS Info
,
Healthcare & Fitness
,
iNew Mommy Postpartum Adjustment Quiz
,
iPod Touch
,
ipopetzPanda
,
Lifestyle
,
Lite Weight
,
Lottery Lucky Numbers
,
Loveground
,
Manchester Football Quiz
,
Marco Popo
,
MediaRoom
,
Medical
,
MobileProfile
,
Mr. Snuggles the Cat
,
Music
,
Navigation
,
NEWS
,
News X12
,
Pattrns Turbo
,
PegIt
,
Photography
,
Poopz
,
Quids
,
Scorch
,
SMS-BOX
,
Social Networking
,
spDial
,
Sports
,
SurfaceSeizr
,
Travel
,
USA Traffic & Weather
,
Utilities
,
Wash Tub Bass
,
ZCam
,
zRecord Pro
,
무료 어플
,
아이팟 터치
,
한글 어플
Trackback
Trackback Address :: https://offree.net/trackback/2946