알림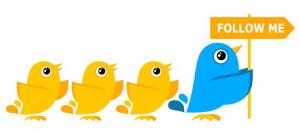 무료 어플에 대한 소식을 조금 더 빨리 알고 싶다면 "연아와 트위터를"를 읽고 팔로하기 바란다. 트위터로는 글을 통해 소개하기 힘든 100명 한정, 한시간만 무료와 같을 어플도 올리기 때문이다. 마지막으로 트위터를 통한 질문에는 거의 답하지 않는다. 트위터를 이렇게 운영하는 이유는 "트위터 운영 노하우 및 팁"이라는 글을 보면 된다. 따라서 트위터로 질문하고 답이 없다고 서운해 하지 않았으면 한다. 질문을 하고 싶다면 반드시 블로그에 관련글을 찾아 올리거나 "도아의 QNA"를 이용하기 바란다.
FREE for today only!
미국인에게 할로윈이 어떤 의미를 갖는지 모르겠다. 어제도 할로윈을 기념한 무료 어플이 많았는데 오늘도 할로윈을 기념한 무료 어플이 많다. 오늘은 총 12개의 무료 어플을 소개하겠다. 다만 이런 소식을 조금 더 빨리 알고 싶다면 트위터 가이드를 읽고 나를 팔로하기 바란다. 트위터로는 글을 통해 소개하기 힘든 100명 한정, 한시간만 무료와 같을 어플도 올리기 때문이다.
먼저 Libra balance는 3D 퍼즐 게임이다. 다만 이 어플 역시 아이팟 터치에는 설치되지 않았다. 1세대라서 설치되지 않은 것인지 아이폰(iPhone)이 아니라 설치되지 않은 것인지는 모르겠다. 또 정확히 어떤 게임인지는 모른다. 평상시 1불에 판매되는 어플로 제한된 시간 동안 무료로 제공된다.
Office Harmony는 용량이 상당히 큰 어플이다. 무료 140M나 된다. 그림이나 설명을 보면 알 수 있지만 사무실에서 간단히 할 수 있는 요가를 가르쳐 주는 어플이다. 설명과 동영상으로 제공되기 때문에 요가에 관심이 있는 사람, 또 좁은 사무실에서 요가를 하고 싶은 사람에게는 꽤 유용한 어플이다. 평상시 2불에 판매되며 이번주까지 무료로 제공된다.
iVandal은 예전에 한번 소개한 적이 있는 그림 변형 어플이다. 평상시 1불, 이번주까지 무료로 제공된다. Ezone's Scarecrow는 할로윈을 기념해 오늘만 무료로 제공하는 게임 어플이다. 허수아비를 하늘로 끌어 올리는 게임이다. 별 재미는 없을 것 같은데 평상시에는 1불에 판매되는 어플이다. Let's Meet는 지도 어플이다. 역시 할로윈때문에 무료로 제공되는 어플이다. 만남을 위해 초대 정보를 위치 정보와 함께 전송할 수 있는 어플로 평상시 2불에 판매되고 있다.
BellCurve는 Normal Distribution Calculator라는 부제에서 알 수 있듯이 통계에서 많이 사용되는 정규 분포를 계산해 주는 어플이다. 간단히 통계를 조사할 때 상당히 유용한 어플로 보인다. 평상시 1불, 11월 5일까지 무료로 제공된다. Freaked!도 iVandal과 비슷한 사진 변형 어플이다. 여러 개의 사진을 합성해서 보여주는 어플이다. 평상시 2불에 판매되는 어플이지만 할로윈을 기념해서 무료로 제공된다. Silly Songz는 평상시 1불 11월 13일까지 무료로 제공되는 어플로 어플에 등록된 음악을 들을 수 있다.
iTransitBuddy - MBTA Rail은 우리나라 사람들에게는 별 쓸모는 없는 어플이다. MBTA Commuter Rail의 열차 시간을 알려 주는 어플이기 때문이다. 평상시 1불, 제한된 시간 동안 무료로 제공된다. iCube Timer도 할로윈을 기념에서 평상시 2불에 판매되는 제품을 할로윈까지 무료로 제공하는 어플이다. Snow Queen도 할로윈을 기념해서 무료로 제공하는 전자북이다. 평상시 1불 제한된 시간 동안 무료로 제공된다. 마지막으로 소개하는 AccuTerra는 오늘만 무료 어플은 아니다. 지도 어플로 평이 괜찮아 소개한다.
Libra balance 1.0(Games)[[iTunes][1]]
Price: $0.99 -> Free
GET IT. PLAY IT. LOVE IT. RATE IT.
FREE FOR A LIMITED TIME!
But beware: it's not an easy one!
Do you like labyrinth games? Puzzle games? What about pick-up and play games? If you meet any of the requirements above, Libra Balance is the game for you. Libra Balance is a unique and highly addictive 3D balance puzzler that is both fun and challenging.
The next update is currently under review! It will include:
8 training levels to help you get familiarized with the game
8 new, ancient-themed levels
easier gameplay
improved, brighter graphics
global highscores and geotagged leaderboards
the ability to submit highscores to Twitter and Facebook
the ability to invite your friends to compete with you
GAMEPLAY
Tilt your device to tilt the in-game platter ? your goal is to get all the balls into the hole to proceed to the next level. There are ten exciting, mind-bending levels in the current version, with twenty four coming in the next update!
Why should you get Libra Balance? How is it different from other games on the App Store? Libra Balance is different because …
PLAY ANYTIME, ANYWHERE
It doesn't matter whether you only have a few minutes or an entire afternoon; Libra Balance can be played on the go and absorb you into the game regardless of the time you have.
SMOOTH, FACTORY-LIKE GRAPHICS
The entire game has a worn and industrial look. The use of OpenGL based 3D-rendering and accurate physics ensures that you will have many hours of challenging, fun, and addictive gameplay.
BECOME THE MASTER
If you've passed Easy and thought it was a piece of cake, try the Medium difficulty. Once you have passed that also, challenge yourself to complete Hard Mode and become the master of balance!
AUTOMATIC SAVE FUNCTION
Oh no! Did you get a phone call or need to exit out the game in a hurry? No worries. With a simple press of the home button, Libra Balance autosaves your progress so you can stop and resume with no hassle or fuss. It's that easy!
YOUR GAME, YOUR EXPERIENCE
A very slick techno groove with a mean beat is included as in-game music, and it fits the game very well. However, if that is not to your liking, you can disable the music and listen to your own. You can experience the game however you want to; be it slow, classical music or old school rap.
Office Harmony 1.1(Healthcare & Fitness)[[iTunes][2]]
Price: $1.99 -> Free
SALE
OFFICE HARMONY IS FREE FOR THE WEEKEND
Experts estimate that we spend nearly half of our lives at work. For many of us, that means sitting for long hours at an uncomfortable desk and dealing with stressful situations. Office Harmony is a stress-reduction app that will breathe new life and relaxation into your hectic workday.
Office Harmony provides three major stress reduction tools: yoga, meditation, and a stress assessment.
Office Yoga:
The first tool consists of short exercise videos that guide you through your workday. Start your morning with a seated sun salutation, take a mid-day break to restore blood flow to your legs, and rebalance yourself at the end of the day with a relaxing breathing exercise. Our videos focus on specific body areas placed under stress during the workday, and allow the user to perform the exercise within the confines of a small office space.
Mindfulness Meditation:
The second tool relaxes the mind with four guided meditation exercises. Whether you are having difficulties balancing work and life or you just need some serious relaxation, listen to a 5-minute audio clip that will leave you feeling stress-free and confident in yourself and your abilities.
Stress Assessment:
The last tool is a 20-question stress assessment that allows you to achieve insight and awareness about your current stress level, and what area in your life is most stressful to you.
Features:
Video and Audio will function regardless of internet or wi-fi connection.
This app offers high-quality, professionally filmed exercises, as opposed to flipping cards or watching low-resolution homemade videos.
Exercises and meditations are short and user friendly. They can be done in office attire on a 5-minute break and the iPhone does not need to be held or touched to proceed with the exercise or meditation.
6 yoga and exercise videos with ability to fast forward, rewind, and pause.
Four guided meditations accompanied by soothing music, also with the ability to fast forward, rewind and pause.
20 question research-based stress assessment providing both an overall stress score and scores across four major stress areas. Test will save information if the user wishes to finish the test at a later time or if test is interrupted with a phone call.
Home Screen that utilizes twitter to notify user of tips, updates, and new exercises or meditations
iVandal™ 1.0(Games)[[iTunes][3]]
Price: $0.99 -> Free
Follow us on TWITTER (http://twitter.com/MerckTech) for updates and announcements!
Join our MerckTech™, Inc. Group on Facebook (http://tinyurl.com/MerckTech-On-Facebook) for updates and announcements!
iVandal™ - FREE this weekend!!!
DISCLAIMER: MerckTech™, Inc. does not condone or promote vandalism of any sort or kind. This application is for entertainment only. Play responsibly!
iVandal™ - for the little kid in all of us!!!
iVandal™ is an application designed to provide hours of endless fun letting you deface pictures using paintballs, spray paint and throwing rocks.
Virtually vandalize anything or anyone that you can take a photo of or that you have a photo of. Your boss, your ex, your friends, your rival football stadium or team, you name it, if you can get a photo of it then you can virtually vandalize it using iVandal™. Save the picture after you have defaced it and show it off to your friends.
iVandal™ is always entertaining because the pictures always change. There are no levels like a game, where you see the same things over and over again and again. With iVandal™ you control the backdrop of the application by the pictures you take or import.
If you are bored in a meeting or hanging out with your friends, iVandal™ is sure to entertain across age groups. Download it today and start the fun!
Ezone's Scarecrow 1.0.2(Games)[[iTunes][4]]
Price: $0.99 -> Free
EZONE.COM'S SCARECROW WITH PLUS+ IS SO FUN, IT'S SCARY!
★★ HALLOWEEN SPECIAL: To celebrate Halloween we are making the full version of Scarecrow FREE for TODAY only! HAPPY HALLOWEEN FROM EZONE.COM ★★
MAKE SURE YOU ALSO CHECK OUT OUR "CRAZY SNOWBOARD - HALLOWEEN SPECIAL". IT'S ZOMBIE SPLATTERING GOODNESS AND ON SALE FOR 66% OFF!
★ Version 1.0.2 update is OUT!! ★
This new update includes the following:
More responsive controls
Invincibility powerup
Blast through enemies
Full color Scarecrow
Better particles
Better limb ripping
Softer sound effects
Turn sounds on/off
Rotating enemies
Banjo music?!?
★★ Scarecrow has something for everyone ★★
PLUS+ challenges, awards and leaderboards
quick pick-up-and-play
ragdoll physics
lose a limb and keep on going
heaps of explosions
unique cartoon art-style
multiple baddies (puffer, chainsaw, spike, crow, chomper, and more)
cool particle effects and eye-popping visuals
popcorn?!?
Touch the screen to trigger an explosion and send Scarecrow skyward. Keep moving up by collecting corn and avoid the baddies by tilting your device left and right to steer.
But watch out for the baddies as you get higher - they have a nasty habit of ripping Scarecrow's limbs off - and as limbs get removed Scarecrow's physics response changes. Can you handle him when all that's left is a lump of straw?
Featuring Plus+ direct push challenges, awards and global leaderboards you'll be able to go head-to-head against your friends to see who is the Scarecrow champion! (note: OS 3.x required for push challenges)
For more info, videos and screenshots visit HTTP://SCARECROW.EZONE.COM
✚ Scarecrow is compatible with OS 2.2.1 and above - and if you have OS 3.x you can send direct push challenges and earn Plus+ Awards and +Points!!
Let's Meet 1.22(Navigation)[[iTunes][5]]
Price: $1.99 -> Free
FREE - HALLOWEEN PROMO SPECIAL -
Send your friends a invitation to a meeting. You can locate your position move your annotation pin or the map itself. Zoom in or zoom out of the map till your location is accurate. Then customize your annotation label, edit text and time, add a picture from your photo library (pretty cool!). If you are done, send your personal map via e-mail to your friends. Add some e-mail text if you like.
now with twitter integration
now with more maptypes (Standard, Hybrid, Satellite)
see the app in action at youtube:
https://www.youtube.com/watch?v=n8oRpMMZ20I
BellCurve: Normal Distribution Calculator 1.3(Education)[[iTunes][6]]
Price: $0.99 -> Free
FREE! Download BellCurve for FREE; offer expires Friday, Nov. 5
The normal curve is used in many statistical calculations. BellCurve is an easy to use calculator that finds probabilities in a normal distribution.
BellCurve consists on two views. The main view displays the normal curve, with probability of interest shaded in. Lower and upper bounds can be changed using the slider.
The flipside view allows users to specify exactly the expected value (mu), the standard deviation (sigma), the lower bound (green dot) and the upper bound (red dot). Z scores are also shown.
Freaked! 1.3(Photography)[[iTunes][7]]
Price: $1.99 -> Free
HELLOWEEN SPECIAL: Get your copy of Freaked! for FREE this weekend!
Celebrate helloween with us and enjoy some weird faces without having to open your door for trick or treat!
What does it do? Why is it so funny?
It mixes faces. And it does so incredibly well.
Freaked! takes some pictures (at least two) and, after you place two markers, automatically extracts features from them, such as noses, eyes, or the mouth. Then it shuffles them, matches the skin tones and assembles the parts into a freaky-looking person.
Of course this works best with persons you know, and you will not regret owning this app if you are sitting around with your friends and laugh your head off while combining them into freaks!
This is what it does in detail:
Imports pictures from the Camera (iPhone only), Photo Album or Facebook (tm)!
Advanced skin tone matching: Mix any photos, regardless of skin color, gender or age. Try a gorilla or whatever has a face for extra freakiness... it all blends seamlessly.
Easy setup of imported faces: just place two markers on the eyes and you are set!
Save your masterpiece to the Photo Album or export it to Facebook (tm), even with tags! (done automatically, of course)
Total control: Just tap on any face part or the forehead to change it!
Create a playlist of people you want to mix - your lover, your friends from school, your co-workers, your family...
Collect as many people as you like to build up your own collection of images and transform them into freaks!
Funny music and sound effects
Instant fun: Comes with cool preset pictures to get you started. Of course, these can be disabled in the playlist, too.
Endless possibilities: If you had five pictures in your library, you already could create 625 freaks! Just imagine you had ten... massive 10000 freaks!
Check out this video demonstration: https://www.youtube.com/watch?v=RXQjoAtCTWc
Silly Songz 1.6(Social Networking)[[iTunes][8]]
Price: $0.99 -> Free
FREE THROUGH NOVEMBER 13TH!!!
IN RETURN, GIVE US AN HONEST REVIEW!
For this very limited time to induce trial and show the world the power of our full version, you can download it for FREE! But WE WILL go back to $.99 at close of business, November 13th! So act now!
"The quality of the recordings in Silly Songz is great and there are lots of them… by my count there are 50 songs in all, which is enough to cover a lot of situations and/or just-for-the-hell-of-it jokes." - iPhoneAppReviews.net 5/5
"This app is loads of fun. It is especially fun to send these and then watch people's facial expressions as they listen to them." - appchatter.com 5/5
"For a quick and easy way to send fun, personalized audio greetings to friends, Silly Songz delivers." - App Craver 7/10
See some girl or guy you think is hot and want to tell them in a creative way?
Too lazy to stop at the card store to send Mom a birthday card?
THIS IS EXACTLY WHAT YOU NEED!!!
Pick a crazy song, add your recording to the end of it, add a picture, and send it right from your device! How simple could it get?
Happy Birthday
I don't like you anymore
Happy Anniversary
Let's party tonight!
You are hot!
I'm bored
Are you up?
Want to go out?
You're dumped!
Can't make it tonight
I'm sorry for what I said...
And many, many more!!!!
Over 50 songz!
Built in tandem with wow music | ASA Productions (wowmusic.tv), Spazzles (www.spazzles.com), and Dramatic Technologies, this is truly the first app of its kind and the new gold-standard for social messaging with style.
Application Note
If you have limited connectivity to the Internet or Edge, be patient during the e-mail process. If you have a low signal, it will take just a bit longer to attach the song to your mail!
iTransitBuddy - MBTA Rail 3.0.0(Navigation)[[iTunes][9]]
Price: $0.99 -> Free (iTunes)
FREE - LIMITED TIME!!!
Best Commuter Rail App - O'Reily Media - "Best iPhone Apps" Book
iTransitBuddy puts your Transit Schedules right in your pocket! Train Schedules for MBTA RAIL!!!
Quick and easy to use! iTransitBuddy contains the latest train schedules for your iPhone or iPod Touch.
Whether you're a daily commuter or a weekend visitor iTransitBuddy is for you! Don't have a signal on your phone? Don't worry! All schedules are loaded directly onto your phone so you can access schedules in the subway, office, or even the elevator!
iTransitBuddy saves you time by allowing you to quickly find your next train, how much time you have until your the train leaves, as well as all trains leaving in the next 24 hours.
iTransitBuddy Features:
Point to Point information
Schedule Updates, via Subscription (In App Purchase)
Ability to add frequent routes as Favorites
Schedules are on your iPhone/iPod Touch (no need for Cellular or WiFi Connection).
Please contact the Support Team, [email protected], if you have any issues or questions. Support Team will respond within hours. We have a 100% success rate of resolving questions/issues
Customer Feedback:
"Used your app again last night in NYC. I love the big red how many minutes until the train display. I was walking to Penn Station and checked while walking. In the old days I'd have to look at the time, scroll through to find the closest time and try to calculate if I should rush or not."
"iTransitBuddy works great!!! It is a fantastic application and completely invaluable to me. "
"I just purchased Transit Buddy from the App store and think it's great!"
iCube Timer 1.6.3(Utilities)[[iTunes][10]]
Price: $1.99 -> Free
The First SpeedCubing Timer of App Store !
Halloween's day special price !!!
Join us for more information on FaceBook : just search "iCube Timer"
The sample movie please search "iCube Timer" from the Youtube.
Features :
No StackMat timer required(save over USD$30 !)
No Flash required
No Wi-fi required
No PC or NB required
Scramble Cube for 2x2x2,3x3x3,4x4x4,5x5x5
Auto save your record
Sound effect hint for blind fold
Convenient touch for Single-hand.
Remove Best/Worst time of average
Snow Queen 1.1(Books)[[iTunes][11]]
Price: $0.99 -> Free
!!HALLOWEEN GIVEAWAY. 100% FREE. LIMITED TIME OFFER!!
This comic book brings you to the amazing snow world full of adventures, danger, secrets, conspiracy, magic and, of course, love and beautiful sexy girls.
Features:
panel by panel viewing
tap controls or swipe for navigation
AccuTerra 3.0.1(Navigation)[[iTunes][12]]
Price: $0.99 -> Free
AccuTerra Outdoor GPS Maps for the iPhone 3G and 3GS. Your gateway to making the Great Outdoors Greater!
****UPDATED VERSION 3.1 : First map download is now INCLUDED with the initial application download. ****
2009 APPLE DESIGN AWARD WINNER
"Best iPhone OS 3.0 Beta App"
"Anyone who has read 'Into the Wild' will understand why AccuTerra for iPhone is an amazing and possibly lifesaving service." - Read Write Web
"There's something very satisfying about zooming in and out, and scrolling around all without waiting for the images to load. It is completely instant. Fantastic."- 148Apps
"AccuTerra provides geologically accurate maps with relief data and other details that Google Maps doesn't provide." - VentureBeat
"Interactive trail maps like AccuTerra for iPhone make a lot of sense." - CNET
"I've been waiting a long time for something like this to come out." - YourNextApp.com
"AccuTerra is ideal for biking and hiking enthusiasts" - GigaOM
ONE APP, HUNDREDS OF MAPS.
AccuTerra's Map Store enables you to purchase millions of square miles of premium content to customize your outdoor experience. Popular areas are clearly defined, easy to find, and are EMBEDDED onto your iPhone; no need to tediously "cache" individual map sections or search for a network signal.
NEW WITH THIS VERSION: Your selection of any map product is INCLUDED with the initial AccuTerra application download. Then you can return to the AccuTerra Map Store to choose from an ever-growing assortment of additional content: national parks, state parks, recreational areas, and wide area coverage state maps within the US.
AccuTerra content covers over 220,000 miles of trails, thousands of trailheads, campgrounds, picnic areas, and is the ONLY app available that provides detailed locations of all major public land boundaries.
AccuTerra also tracks your purchases, so you can remove maps to save memory and re-install them later, free of charge.
AccuTerra 3.1 Features Include:
◉ Unlimited Tracks! There is no limit to the number of tracks that can be recorded.
◉ Unlimited Waypoints! There is no limit to the number of geo-located points that can be recorded.
◉ Unlimited Geo-coded pictures! Photos taken within AccuTerra are linked to your adventures and can be displayed in the location in which they were taken.
◉ Real-time elevation profile and travel statistics.
◉ Easily toggle and track between AccuTerra and Google Maps™
◉ Share your adventure. Upload directly from AccuTerra into your Facebook™ account, or send your tracks and photos via an email link for viewing in Google Maps™ or Google Earth™
NOTE: Because of AccuTerra's broad coverage and remarkable detail, this map application and the available map bundles are very large and must be downloaded over a WiFi connection.
Trackback
Trackback Address :: https://offree.net/trackback/2850