알림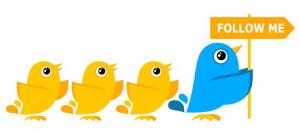 무료 어플에 대한 소식을 조금 더 빨리 알고 싶다면 "연아와 트위터를"를 읽고 팔로하기 바란다. 트위터로는 글을 통해 소개하기 힘든 100명 한정, 한시간만 무료와 같을 어플도 올리기 때문이다. 마지막으로 트위터를 통한 질문에는 거의 답하지 않는다. 트위터를 이렇게 운영하는 이유는 "트위터 운영 노하우 및 팁"이라는 글을 보면 된다. 따라서 트위터로 질문하고 답이 없다고 서운해 하지 않았으면 한다. 질문을 하고 싶다면 반드시 블로그에 관련글을 찾아 올리거나 "도아의 QNA"를 이용하기 바란다.
여기서 소개하는 어플은 모두 제한된 시간 동안만 무료이다. Photo Map처럼 무료로 제공하는 기간이 정해져있는 어플도 있고 단순히 제한된 시간만 무료인 어플, 오늘만 무료인 어플도 있다. 또 어떤 어플인지는 소개하는 나도 모른다. 다만 어제 소개한 무료 어플 중 Wild Wild Train는 상당히 재미있다는 제보가 있었다. 오늘도 어플의 가격이 바뀐 제품 중 제한된 시간만 무료인 어플 5개를 소개한다. 사진 어플 1개, 게임 어플 3개, 취미 어플 1개로 iVandal™은 원래 가격이 1.99불인 어플이다.
Photo Map 1.0.1(Photography)[[iTunes][1]]
***Special Offer***
PhotoMap will be free from 15th to 22nd September, try it now!
PhotoMap is your iPhone camera photos, on a map! When you run the application a map is displayed showing thumbnails of all of your camera roll photos at the location at which they were taken. Pan the map with your finger, zoom in and out by pinching, view a photo in full screen by tapping it. If multiple photos are the same location a numbered badge appears, tap once to see a list of thumbnails, then again to see a photo fullscreen.
Features:
Displays thumbnails of camera roll photos on a map.
Thumbnails are displayed at the location the photo was taken at.
Pan and zoom map.
Tap a thumbnail to view the image full screen.
Note:
You must allow the camera app to use your location for your photos to be geotagged.
Accuracy of the thumbnail location is dependent on the quality of the location information at the time the photo was taken. E.g. high accuracy if a GPS location was obtained on the iPhone 3G, low accuracy if a cell position was obtained on an original iPhone.
Outdoor photos are the most likely to have accurate GPS locations.
Requires an iPhone (because requires the camera).
Requires iPhone OS 3.0 because of the map feature.
What's New
Fixed photo import.
Handles multiple photos at the same coordinates better.
TKO Words Deluxe 1.2(Games) [[iTunes][2]]
Free for a limited time only!
TKO Words Deluxe is a fun and exciting word search game. With dazzling graphics, animations, music player (from your own library), and more, this one is bound to keep you entertained for hours!
Requires iPhone OS 3.0 or later.
Features
plays music from your library in shuffle mode while you solve puzzles
dazzling graphics and animations
Tips:
Pause can be achieved by touching "Back" to return to the main menu, then touching "Start" when you're ready to resume. The timer will stop while on the main menu, options, stats, or help screen.
On your first letter selection, if you accidentally touch the wrong letter, just touch it again to deselect it.
What's New
Version 1.2 Features
new volume control
remembers your music setting (on/off), defaults to OFF
remembers your timer setting (on/off), defaults on ON
remembers your volume setting
new Skip option to skip the current puzzle and generate a new one!
iVandal™ 1.0(Entertainment)[[iTunes][3]]
iVandal™ - FREE for a limited time only!
DISCLAIMER: MerckTech™, Inc. does not condone or promote vandalism of any sort or kind. This application is for entertainment only. Play responsibly!
iVandal™ - for the little kid in all of us!!!
iVandal™ is an application designed to provide hours of endless fun letting you deface pictures using paintballs, spray paint and throwing rocks.
Virtually vandalize anything or anyone that you can take a photo of or that you have a photo of. Your boss, your ex, your friends, your rival football stadium or team, you name it, if you can get a photo of it then you can virtually vandalize it using iVandal™. Save the picture after you have defaced it and show it off to your friends.
iVandal™ is always entertaining because the pictures always change. There are no levels like a game, where you see the same things over and over again and again. With iVandal™ you control the backdrop of the application by the pictures you take or import.
If you are bored in a meeting or hanging out with your friends, iVandal™ is sure to entertain across age groups. Download it today and start the fun!
TKO Wings 1.0(Games)[[iTunes][4]]
Free for a limited time only!
In this retro 80's-style space shooter, use your smart bombs and shields strategically to get out of tight jams and advance levels. With virtually unlimited levels, how many can you clear?
Features:
free shield when you get blown up
smart bombs (toast all enemies with the push of a button)
shields (protect yourself when things heat up)
animated explosions
accelerometer support (tilt the device to move left or right)
navigation buttons (for those who prefer not to use the device to steer)
high scores
music/sound effects
Coming in 1.1 (already in development)
bigger Game Over screen
Smoother accelerometer support
Thanks to those who have already provided suggestions for 1.1!
Math hangman 1.1.1(Games)[[iTunes][6]]
******************************
FREE for a very short period
******************************
Checkout out our other apps:
(1) Fractions Helper
(2) Algebra Helper 1
(3) MySalary: How much are you making?
Play hangman with a math twist
*** http://iphoneapps-review.com/ ***
"Hangman? No, Hangmath! I think this app is genius, and I really wish I had something like it when I was struggling with my math classes, it would have helped make everything go that much smoother..."
Hangmath is your Brain Challenger for all ages. Improve your math skills and challenge yourself with Multiplications, divisions, additions, and subtractions. Add to the challenge and play with Algebra mode and figure out the missing number. Play and enhance your math skills. Race against time or just kick back and learn while you play.
The "Surprise Me" game play with 3 seconds timeout option is the most challenging one; must be prepared to answer questions of any operation
Choose from four levels: Easy, Medium, Hard, or Insane
Choose from the five time out options: 3, 5, 7, 15 seconds or turn off the timer
Challenge yourself and enable the Algebra Mode and answer question like this:
* 8 x ? = 72
Challenge your friend via email by sharing your high score.
Checkout the game for your self in how many seconds can you answer 30 questions without making any mistake?
What's New
fix a bug with times table and algebra mode
Minor UI changes