알림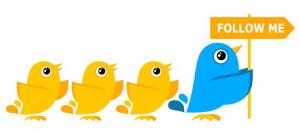 무료 어플에 대한 소식을 조금 더 빨리 알고 싶다면 "연아와 트위터를"를 읽고 팔로하기 바란다. 트위터로는 글을 통해 소개하기 힘든 100명 한정, 한시간만 무료와 같을 어플도 올리기 때문이다. 마지막으로 트위터를 통한 질문에는 거의 답하지 않는다. 트위터를 이렇게 운영하는 이유는 "트위터 운영 노하우 및 팁"이라는 글을 보면 된다. 따라서 트위터로 질문하고 답이 없다고 서운해 하지 않았으면 한다. 질문을 하고 싶다면 반드시 블로그에 관련글을 찾아 올리거나 "도아의 QNA"를 이용하기 바란다.
많은 사람들이 아이팟 터치(iPod Touch) 어플은 유료와 무료만 있는 것으로 알고 있다. 그런데 앱 스토아를 쭉 관찰하다 보면 의외로 '무료 행사를 하는 어플'들이 있다. 현재 내가 가지고 있는 유료 어플의 상당수는 이런 이벤트를 통해 얻은 것이다.
최근 재미있게하고 있는 Fling이라는 게임도 이런 과정을 통해 무료로 구입한 어플이고 [트위터]1 어플인 TwitBird Pro, Twitter Memo[1], Twitter Time[2]등도 이런 이벤트를 통해 얻은 어플이다. 이런 정보를 혼자만 알고 있에 조금 아깝다는 생각이 들어 오늘 부터 이런 어플을 매일 소개할까 한다. 물론 어떤 어플인지에 대한 소개까지는 힘들기 때문에 어플에 대한 설명은 어플에서 제공하는 설명을 이용하기로 하겠다.
Shooting Star 1.0.0(Games) [[Down][2]]
********************************
* *Just One day free download ...*
********************************
It's really simple arrow shooting game !!!
getting hard to target the star in higher level and need to hit more stars story
The wolf tricked Little red riding hood out of all her cookie
Little red riding hood ran out into the mysterious forest full of star shaped cookies
when she shaked the tree the cookies drop from the tree
How to play
Tap [shake] button and Pressing Arrow
Target Star by dragging Arrow Image and Release it
As much time Pressing Arrow Image !!!
Arrow flies away as that much, When you release it ,
You can drag the arrow image when you press Arrow
After adjusting the target by dragging , and release the arrow
Wild Wild Train 1.1(Games) [[Down][3]]
>>>>> NOW OS 2.X COMPATIBLE !!! <<<<<
*** Full iPhone / iPod Touch 1st and 2nd Gen compatible with OS 2.X or above. ***
**For a limited time get it FREE to celebrate our 1st update.**
---
Wild Wild Train is an action-puzzle-strategy game that allows you to manage up to 3 trains while try to avoid crashes as you pickup several kinds of different color-coded cargo which then needs to be delivered to the station with the corresponding color before time runs out.
First levels are kind of easy, but don't let this fool you; sooner than later you'll be dealing with up to 3 trains, bombs and damsels popping up everywhere, and enough track switches on screen to make your head spin.
Wild Wild Train quickly adds more trains as well as bombs to be disarmed and damsels in distress to be rescued by the special hero train. But don't run over the damsel in distress with any other train 'cause this will take to replay the level.
Beating a level unlocks a cutscene that tells one more part of the story, that will reveal the fate of the damsel in distress.
Game Features:
11 Ingenious Tracks.
24 Amazing levels.
HDR photorealistic Cut-Scenes.
Eye-popping model train like scenarios.
Miniature 3D Trains and Cars.
Wild West music like score.
Hidden bonus slideshow.
Butterfly 3D 2.0(Entertainment) [[Down][4]]
***Free until 20.9.2009.***
You want to relax after hard work...
...to listen to sounds of nature and see butterfly coming to your finger while looking at beautiful landscapes.
Now you can do it on your iPhone/iPod Touch with Butterfly 3D!
Butterfly 3D features:
10 butterflies that will come to your finger wherever you touch the screen
8 beautiful landscape pictures and
stereo sound of birds chattering (put your headphones on for stereo sound) so you will have a feeling they are flying around you
Wobble iBoobs!! 1.2(Entertainment) [[Down][5]]
Get Wobble Premium For Extra Features
**************************************
**FREE FOR A LIMITED TIME**
Add Fun Wobbly Bits to Your Photos!
"Instant jigglefest" Gizmodo
"The breast app ever" Reviewer
"Pinch them to make them larger" Some random guy :-)
"Let your imagination run wild, we did!" Me :)
Wobble Anything! Yep - We Mean Anything!!!
See Wobble Video: http://www.wobbleapp.com/video
----What Wobble Does:----
Select a pic from camera roll
Add 1 or more Wobble targets
Drag to position Wobbles
Pinch to re-size Wobbles
Preview & save or Share
Shake your phone & the Wobbly bits magically start wobbling!