알림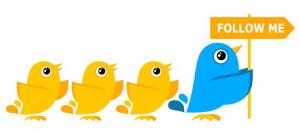 무료 어플에 대한 소식을 조금 더 빨리 알고 싶다면 "연아와 트위터를"를 읽고 팔로하기 바란다. 트위터로는 글을 통해 소개하기 힘든 100명 한정, 한시간만 무료와 같을 어플도 올리기 때문이다. 마지막으로 트위터를 통한 질문에는 거의 답하지 않는다. 트위터를 이렇게 운영하는 이유는 "트위터 운영 노하우 및 팁"이라는 글을 보면 된다. 따라서 트위터로 질문하고 답이 없다고 서운해 하지 않았으면 한다. 질문을 하고 싶다면 반드시 블로그에 관련글을 찾아 올리거나 "도아의 QNA"를 이용하기 바란다.
FREE for today only!
오늘은 총 11개의 어플을 소개하겠다. 오늘 소개하는 어플 중에는 평상시 3불에 판매되는 TwitBird Pro도 포함되어 있다. 기능면에서는 Twittelator가 단연 뛰어나며, 사용하기에는 Landscape Twitter가 편하다. 그러나 TwitBird Pro도 트위터 어플로는 상당히 괜찮은 어플이다. 따라서 아이팟 터치(iPod Touch)나 아이폰(iPhone)을 사용하며 마땅한 트위터 어플(Twitter Apps)이 없는 사람은 오늘만 무료일 때 빨리 내려받는 것이 좋다.
Guardian Missile Commander는 하늘로 부터 떨어지는 미사일을 미사일을 쏴 맞추는 간단한 게임 어플이다. 평상시 1불, 제한된 시간 동안 무료로 제공된다. ecoCube는 시중에서 흔히 볼 수 있는 큐브를 아이팟 터치용으로 만든 어플이다. 3x3x3, 4x4x4 중 하나를 택할 수 있다. 평상시 1불, 제한된 시간 동안 무료로 제공된다. Music Top은 매주 인기있는 노래의 목록을 보여주는 어플이다. 역시 평상시 1불, 제한된 시간 동안 무료로 제공된다.
Skeletal Head and Neck System은 일반인에게 별 필요는 없는 어플로 보인다. 사람의 해골을 3차원으로 보여주는 어플이다. 평상시 1불, 제한된 시간 동안 무료로 제공된다. Wiki Trumps는 과거에 사용되던 컴퓨터 모델을보여주는 어플이다. 과거의 추억에 잠기고 싶은 사람은 내려받기 바란다. 평상시 1불에 판매되는 어플로 역시 제한된 시간 동안 무료로 제공된다.
Spheric은 평상시 2불, 5일간 무료로 제공되는 게임 어플이다. 게임하는 방법은 테트리스와 비슷하다. 작은 공을 움직여 세네개를 만들면 깨지고 만들지 못하면 그림처럼 위로 쌓이는 게임이다. Boxi도 평상시 2불, 3일간 무료로 제공되는 게임 어플이다. 미루어 짐작하기로 Spheric와 개발사가 같은 곳이 아닌가 싶다. 제한된 조건 아래서 상자를 움직여 세네개를 맞추는 게임이다.
Bungo Uroca는 평상시 1불, 오는 31일까지 무료로 제공되는 게임 어플이다. 빙고 게임과 비슷한 게임으로 보면 된다. NoyZyoN Online은 평상시 1불, 제한된 시간 동안 무료로 제공된다. 어플에서 나는 소리를 듣고 적당한 동전을 모으는 게임이다. iDestroy도 평상시 1불, 제한된 시간 동안 무료로 제공된다. 화면의 벌레를 터치해서 잡는 간단한 게임이다.
Guardian Missile Commander 1.0(Games)[[iTunes][1]]
Price: $0.99 -> Free
Description:
Free for a limited time!
Guardian - An action packed arcade game featuring original music by The Fat Man.
Only the Guardian Missile Defense System stands between the helpless citizens of your city and complete annihilation! Are you ready to take command and defend the city from a merciless rain of destruction? Do you have the skills to match your enemy's high-tech arsenal of terror weapons?
If you think you are up to the challenge, then lock-n-load. Just touch the screen to fire a Guardian missile at an incoming target. Touch the "||" button to pause the game and adjust the music and sound volume.
ecoCube 1.01(Games)[[iTunes][2]]
Price: $0.99 -> Free
>> Free Full version!! for limited time!! enjoy cube~!
ecoCube, you can play cubes on your iPhone. ecoCube contains 3 types of cube. which are 3x3x3, 4x4x4 an megaminx.
Megaminx is a cube which has shape of dodecahedron. It's very fun!
ecoCube is supported by scoreloop which enables you can compete with world players.
Test your brain!
Encourage your brain!
Challenge best score!
It's free for limited time. enjoy cube!
Music Top 10 1.2(Music)[[iTunes][3]]
Price: $0.99 -> Free
Get it now before the prise grow up!
THE TOPLIST UPDATED EVERY WEEK.
Listen to all toplist music videos.
The 4 big toplist:
The Base Charts
Hitlist UK
Euro Top 20 (the first 10)
The Rock Charts
You can to listen all toplist music for free !
Requirement:
Music Top 10 requires a connection to a 3G, Edge or Wi-fi network to stream the music video and the list to your iPhone or iPod Touch.
Skeletal Head and Neck System 1.1(Medical)[[iTunes][4]]
Price: $0.99 -> Free
RELEASE NOTE: ? This app (version 1.1) is free for a limited time only to promote the full Skeletal System Plus version which is also available on the iTunes store.
This app - the Skeletal Head and Neck System consists of a section from the powerful full version app, "Skeletal System Plus".
Check out the index function - it will zoom in and find the item you choose from the index. Also check out the different rotational views - by just dragging your finger over the bone.
OVERVIEW:
This app contains a full section from the full Skeletal System Plus app. This section concentrates on the bones of the head and neck. The full version has the entire skeletal system and major ligaments. These apps are powerful reference tools that allows the user to zoom in and identify an individual bone or part of a bone. They have been designed to accommodate medical professionals as well as medical students from basic to advanced levels of anatomical medical knowledge.
SKELETAL HEAD AND NECK SYSTEM FEATURES:
No internet connection required.
Ability to zoom in and identify any region, bone or bone part of the head and neck.
Ability to rotate the bone or region for anterior, lateral, posterior and medial views, inferior and superior views are available where appropriate. X-ray and skin views are also available.
High-quality 3-Dimensional images of the skull and cervical vertebrae.
Full anatomical descriptions of all bone parts (with Latin names).
A dual index that can search in both Latin and English.
Ability to test yourself with a fun Quiz function.
FULL SKELETAL SYSTEM PLUS FEATURES:
All of the above features applied to the entire skeletal system and major ligaments.
Over 350 high-quality 3-Dimensional images of the bone.
Full anatomical descriptions of all 1,200 labelled parts.
All bone and ligament labels in both English and Latin.
HOW TO USE:
The user is presented with a high-quality 3D model/image of the Head and Neck. The user can zoom in to any area of the head and neck - by taping on a region - taping again will zoom in further - eventually the user will have zoomed into a individual bone or bone region. The user can then identify the different bone parts by pressing on the flags. Each label is in English and in Latin and by pressing on the 'i' icon the user can access additional information on a label. There is also a super Magnification Mode that greatly magnifies a bone part allowing the user to press on flags that are close together!
INDEX:
The app can also be used as a visual reference tool by using the index: By simply selecting an English or Latin name from the index - the application will show the user where it is located - by zooming into the appropriate region and finding and labelling the item requested.
VIEWS:
Throughout the app - even while zooming in - the user can get different views, including x-ray or skin views and of course the anatomical views: anterior, lateral, posterior, medial and even inferior and superior where appropriate.
QUIZ:
This is a handy and fun testing tool - the app asks the user to zoom in and identify parts of the skeleton. If after three attempts the user is unable to identify the bone part or ligament he/she can ask the app to show them.
Wiki Trumps - Computer Classics 1.0(Games)[[iTunes][5]]
Price: $0.99 -> Free
SALE: FREE FOR A LIMITED TIME ONLY !!!
Do you remember the golden computer era of the 70s and 80s? Travel back in time and find all your favorite computer models again.
How many colors did the Commodore 64 display? How much memory did the Sinclair ZX81 provide when introduced in 1981?
MULTIPLAYER GAME
This multiplayer card game is very similar to the original card game known as Top Trumps, Happy Families, Authors, Quartett, Triunfo, Jeu De Familles, or Gioco Delle Famiglie in other countries. Designed humorously with great attention to detail, this game guarantees hours of great game fun and real retro feeling.
The Computer Classics pack comes with 32 virtual game cards, each containing a list of technical data of one vintage computer model. The aim of the game is to compare these values in order to try to trump and win an opponent's card.
WIKIPEDIA VIEWER
But even more: An embedded screen-optimized Wikipedia viewer provides online access to more exciting background information for each card.
✹✹✹✹✹✹✹✹✹✹✹✹✹✹✹✹✹✹✹✹✹✹✹✹✹✹✹✹✹
FEATURES:
☑ 32 game cards of classic computer models
☑ Multiplayer mode via Bluetooth and Wi-Fi
☑ Allows up to four players
☑ Card viewer
☑ Integrated access to Wikipedia
☑ 27 animated avatars in wacky nerd-look
☑ Retro design with high fun factor
✹✹✹✹✹✹✹✹✹✹✹✹✹✹✹✹✹✹✹✹✹✹✹✹✹✹✹✹✹
More information and video at WIKITRUMPS.COM
Spheric 1.30(Games)[[iTunes][6]]
Price: $1.99 -> Free
FREE for 5 days!
Spheric is played on a circular board. The goal in this game is to create matches on circles by lining up four or more spheres of the same color. In order to control the movement of spheres tilt your device to desired direction.
When you tilt your device the spheres move to the balanced position. If you make four or more of same color contact the matching spheres pop and score.
Features of the Full version:
With special white-orange-red shaded spheres you can remove five more spheres.
With special rainbow colored spheres you can remove all spheres of the same color. The color is picked randomly.
AGON based Online High Score
Boxi 1.10(Games)[[iTunes][7]]
Price: $1.99 -> Free
FREE for three days!
Slide the boxes!
"Slide boxes for a fun experience on your iPhone! If you are a fan of puzzle block games, Boxi will entertain you!" - www.appshouter.com
"It's hard for me to call any app, or any game, brilliant, but Boxi sure does come close. 5/5 stars" - www.appstruck.com
Tap on a box and slide it to any direction. The box will stop next to another box or to the wall. If three or more boxes of the same color become connected in any shape, they will be removed.
If you remove two groups quickly you will get bonus points.
The ice cubes and the rocks are stationary.
If there are any ice cubes on the board you have to melt them down. You have to hit it with a normal box to melt it.
You can remove boxes in different shapes. Remove more boxes with one slide for more points.
Features:
50 levels
Random Set game mode
High scores
Auto-save
Quick level restart
AGON based online high scores
Reset function
People say:
This is an excellent puzzle game. The graphics, transition animations, and the art style are perfect.
Very nice puzzle game. Very polished. Is unique enough to hold its own.
Boxi has excellent graphics and gameplay.
An excellent job by the developer and well worth the asking price.
TwitBird Pro ~ the twitter app 1.1.1(Social Networking)[[iTunes][8]]
Price: $2.99 -> Free
Promotion : Free to download, Only Today!
TwitBird Pro is a fast, flexible, rich featured twitter client for iPhone and iPod touch.It has a lot of cool features that you see in other twitter apps but rarely together. It offers everything you'd expect for a good twitter client, from your timeline to search. It is such a powerful twitter client with simple user interface, people will find no difficulties to use all the features.
UNIQUE FEATURES :
● Multiple Accounts
● Push notification for mentions and DM between TwitBird and TwitBird Pro users
● In-App-Badges to show number of unread tweets
● Landscape mode supported everywhere
● Landscape inline browser
● Address Book
● Group feature
● Cached tweets for faster loading
OTHER FEATURES
● View your twitter timeline, replies, and direct messages
● Manage your favorite tweets
● Browse your following and followers
● Compose new tweets
● Reply directly to tweets and send direct messages
● Follow and un-follow people
● Inline TwitPic image viewer
● Upload pictures to TwitPic
● Unparalleled scrolling performance
● Twitlonger supported
● Uses secure connection (https)
● Custom searches
● Nearby searching
● Save your favorite searches
● landscape keyboard
● Conversational Threaded tweets
● Twitter API Proxy
● Settings
● Improve direct message interface
● Fast speed
● Trending topics
● View and edit my profile
● Find people
● Mail like direct message composer
● Tap to view pushed tweets
● Email tweets
● Delete tweets from server
● Picture preview inside message
● Shorten ULR
● Upload photo to Twitpic, yFrog, MobyPciture
● Set nearby distance
● Unread/All message filter
● Improved group member management
● Block/Unblock
● Shake to lock screen rotation
Bungo Uroca 1.00(Games)[[iTunes][10]]
Price: $0.99 -> Free
Halloween Special
For a limited time, Bungo Uroca is available for free download. After October 31 it will return to its regular price.
Learning addition with the Bungo Uroca™ game is like playing Bingo, but with a twist. You draw three cards, select two to add, and then touch a square on the board with the matching number. You may not draw again unless a matching square (for one of the combinations) is covered or no matches are possible. The game ends when five marks form a line (in any direction). Complete a horizontal row for a Bungo™ win, a vertical column for an Uroca™ win, or a diagonal or crossed lines for a Bungo Uroca win.
Counting marks on the cards help younger children until they start to memorize the answers. Older children (and more than a few children at heart) enjoy the strategic challenge of attempting to get a Bungo Uroca win. And a very few lucky individuals may manage to get a combination of both diagonals, a column, and a row all crossing at the center of the board.
By presenting three cards, the you typically have two or three possible combinations of two cards. Thus, the game helps hone math skills by evaluating multiple possibilities, including the chance that none of the answers may be available on the board. If you miss one combination and none of the others are available on the board, new cards may not be drawn -- if you attempt to draw, you will be notified by an "uh-oh" sound.
At the end of the game, you can shake the phone to get bongo sounds for a Bungo win, maraca sounds for an Uroca win, or both for a Bungo Uroca win.
You may configure multiple named players and the state of unfinished games for each will be preserved until the next opportunity to play.
Enjoy!
A slightly technical footnote: the numbers on the board are assigned using the normal distribution of the cards in play. This helps prevent frustrating problems where too many very high or very low totals appear, slowing the pace of the game.
Bungo, Uroca, and Bungo Uroca are trademarks of Bradley Kliewer.
NoyZyoN Online 1.0(Games)[[iTunes][11]]
Price: $0.99 -> Free
-- Take it now for free for a limited time !!! --
NoyZyoN is a puzzle minigame where you can put your ear and visual memory to the test. Remember the sounds played by the game and replay the sequence by collecting the appropriate coins from the game board. Form winning color patterns and try to get the highest score to beat your opponents.
Included in the Online version:
Three solo game modes: Endurance, Time Limit, Time Race
Peer-To-Peer Multiplayer mode through Bluetooth connection and WiFi
Create unlimited play accounts in our servers
Publish and keep a record of your best scores
Play against players around the world and become the best player in the score boards!
iDestroy 2.0(Games)[[iTunes][12]]
Price: $0.99 -> Free
!!! GET THIS APP FOR FREE - LIMITED TIME ONLY !!!
new in this version:
new Weapon: Buzzsaw
new Weapon: Double Buzzsaw
new Feature: control creatures with iphone motions
new Feature: Kill counter
new Option: select autospawn or manual spawn of creatures
big performance improvements: shorter loading time, reduced memory requirements more comfortable weapon selection
Do you have the urge to destroy?
In iDestroy, you will wield insane weapons to show evil insects invading your iPhone who's on the higher evolutionary level!
Lite version available on Appstore -
We are already working on an update which will bring you new game modes and more!
Use your own photos as background for demolition!
Note: if changing backgrounds doesn't work, rebooting your iPhone will fix the issue.
This version is completely free of ads.
Shoot big holes in your iPhone!
Squash the evil bugs to tiny slimy bits with the Sledgehammer and laugh at their puny remains!
Use the Machinegun with an incredible firing rate and infinite Ammo!
Grill some Insects with the BFFT-2000!
Endless numbers of Insects you can place yourself!
The OMEGA DEVICE... the most powerful tool of destruction ever seen on your iPhone!
Go to our blog at http://idestroy.wordpress.com and tell us what you would like to see for the next version! Or e-mail your suggestions to [email protected]!
Trackback
Trackback Address :: https://offree.net/trackback/2839