알림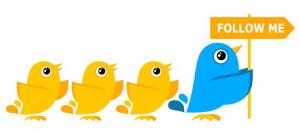 무료 어플에 대한 소식을 조금 더 빨리 알고 싶다면 "연아와 트위터를"를 읽고 팔로하기 바란다. 트위터로는 글을 통해 소개하기 힘든 100명 한정, 한시간만 무료와 같을 어플도 올리기 때문이다. 마지막으로 트위터를 통한 질문에는 거의 답하지 않는다. 트위터를 이렇게 운영하는 이유는 "트위터 운영 노하우 및 팁"이라는 글을 보면 된다. 따라서 트위터로 질문하고 답이 없다고 서운해 하지 않았으면 한다. 질문을 하고 싶다면 반드시 블로그에 관련글을 찾아 올리거나 "도아의 QNA"를 이용하기 바란다.
FREE for today only!
오늘은 총 5개의 어플을 소개하겠다. 먼저 Cornhole All-Stars는 방석을 던지는 게임이다. 아이팟 터치(iPod Touch) 게임으로 그래픽은 괜찮은 편이지만 재미있는지는 모르겠다. 평상시 1불에 판매되던 어플로 몇 시간 동안만 무료로 제공하고 있다. My Style 1은 평상시 1불에 판매되는 어플로 오늘만 무료로 제공된다. 내 아이팟 터치(iPod Touch)에는 설치가 되지 않아 정확히 어떤 어플인지 모르겠지만 헤어 스타일을 결정할 때 도움을 주는 어플로 보인다.
Audiobook Classics는 평상시에 1불에 판매되는 어플로 이틀간 무료로 제공한다. 오디오북이라는 이름에서 알 수 있듯이 영어로 책을 읽어 주는 어플이다. 오즈, 타임머신을 비롯 총 6개가 제공된다. TornadoSpy는 이름에서 알 수 있듯이 돌풍이 발생하는 지역을 알려주는 어플이다. 우리나라는 돌풍이 잘 발생하지 않고 발생한다고 해도 규모가 작기 때문에 그리 유용한 어플은 아니다. Financial Beatdown은 제한된 시간 동안 무료로 제공되는 게임 어플이다. 그러나 그래픽도 떨어지고 그리 재미있는 게임도 아니다.
Cornhole All-Stars 1.1(Games)[[iTunes][1]]
Price: $0.99 -> Free
Happy Hour!! Free Friday.
Get the ultimate toss game FREE for the next few hours.
If you like Paper Toss you won't stop playing Cornhole All-Stars.
Bags, bean bag toss, sacks or simply cornhole.
No matter what you call it the object of cornhole is deceptively simple. Toss bean bags onto a board or even better land one in the hole.
Cornhole All-Stars - A Wicked Bean Bag Battle!
Outlandish characters like Sam Spittoon, Bucket-Foot Bill, Amazing Carl, and Ms. Peculiar bring an epic battle of the bags to four fantastic locations including a pirate ship christened the Cranky Mermaid and a near deserted western town called Rattlesnake Gulch.
Flick the bag with your finger or toss with the motion of your iPhone/ iPod and then post your score to Facebook. If that's not enough Cornhole All-Stars based on one of the world's most addictive and competitive back yard past times, is huge fun.
FEATURES:
Real Physics
- Silky smooth physics - knock your opponents bag off the board!
Real Winds
Gusty winds affect your throw from all directions
Four Locations
- Insanely rendered 3D graphics with hyper attention to detail
The All-Stars
- Four characters you thought you'd never see tossing a bean bag
Multi-Player Action
- Up to 4 players - Pass and play!
Facebook Integration
- Crush your friends, brag to the rest on the leaderboard and trophy room
SCORING:
Bag on the board is 1 point
Bag in the hole is 3 points
First All-Star to chalk up 21 wins!
1 to 3 player modes use tally scoring (FASTER GAMES)
4 player mode uses traditional cancellation scoring for the purists
My Style 1(Lifestyle)[[iTunes][2]]
Price: $0.99 -> Free
FREE - Today only - Happy Friday
My Style is every Girls Dream
Finally, a revolution for hairdressers and clients alike! In the era of iPhone applications that can tell you where to go, how to get there, how much it will cost and can even ensure that there will be a date waiting there for you, it was only a matter of time before the beauty industry got involved. Now you can make sure you're looking your best when you get there, too!
Introducing "My Style" ? the revolutionary iPhone application that allows you to show your hairdresser what you want and how you want it, every time you visit the hair salon.
My Style allows you to take pictures of the hairstyle you have just had styled using the built in iPhone camera, so that you are able to show your stylist "Your Style" at your next appointment. No more frantically trying to explain what you want and not getting what you wanted, now your armed with pictures and notes. You are able to crop and re-size and edit your image right from the App.
The App is both simple and easy to use. Take a picture of the front and/or the back of your hair after it is styled, add notes of the colors used, the length that it is cut to and any additional information you want to store. When you head back to the stylist, rather than having to search through your old photos for your best look, or endlessly searching through magazines, you simply show your stylist "My Style" on your iPhone. After all - A picture is worth a thousand words. We have also included a Capture style function that allows you to snap a picture of that style you saw at the Mall or in the latest fashion magazine to help guild your stylist in the right direction.
In an era where image is everything, having a hair faux pas is unacceptable, particularly given the price increase at the hands of a scissor wielding, peroxide applicator. My Style is the latest must have fashion accessory.
My Style is also facebook friendly. You are able to share your style immediately by posting your style directly to your profile from the App. Your friends will see your new look and be able to Comment or Like. You will be the coolest friend ever.
My Style is fun and will provide all the information you need to ensure you get what you want and what you asked for at your next visit to the Salon. Tell your stylist to throw away her little cards with your information and move into the App age.
"My Style" ? Making life easier - and getting what you've asked for.
Audiobook Classics 1.1(Books)[[iTunes][3]]
Price: $0.99 -> Free (iTunes)
FREE FOR ONLY TWO DAYS
Want to enjoy good classic books? Listen to them on your iPhone or iPod Touch!
For an amazing price, Audio Classics gives you 6 complete classics, read to you by professional narrators.
Get 6 of the world's greatest classics in full length, personally narrated in your iPhone or iPod Touch.
Audio Classics contains the following masterpieces:
The Curious Case of Benjamin Button (the original story that inspired the recent movie)
The Wonderful Wizard of Oz
The Time Machine
The Strange Case of Dr. Jekyll and Mr. Hyde
Aesop's Fables (a selection of 141 fables)
A Christmas Carol
Enjoy these world renowned classics without ever having to read a line. Simply relax and listen while working out, on the go or during your day-to-day activities! Disconnect yourself from reality, and tune into the best fiction in the history of literature.
FEATURES:
6 complete audio classics, read by professional narrators.
Over 70 original illustrations* that will pop-up at the right moments in the narration (you can even be notified by a vibration** or a sound alert).
Jump to any chapter at any time.
Add unlimited bookmarks at any time, then come back to one of your favorite classics whenever you are ready - Your personal narrator will resume the story where you left it!
NOTES:
Audio Classics is a large application and will take a while to download. PLEASE BE PATIENT - it is possible for the downloading/syncing to pause FOR UP TO 10 MINUTES.
Because of the large size of this application, we recommend downloading it from iTunes directly and then syncing it to your device. If you choose to download it directly from your device please make sure it is awake during the whole process.
Because of the way the iPhone and iPod Touch install apps, you will need about 700 MB of free space to install this application. Once it is installed it will only take half of that space (350MB).
Feature not available for all books.
Vibration only available in iPhone devices.
TornadoSpy 1.0(Weather)[[iTunes][4]]
Price: $0.99 -> Free
New version 1.0 limited time offer!
TornadoSpy enables users to easily observe and report tornado sightings. The nearby tornado sightings are visible on a built-in map. Users can also report tornado sightings through TornadoSpy based on their current location.
Don't be caught unprepared this season as tornadoes are serious business!
Features:
View nearby tornadoes with a simple touch.
Can refresh the tornado sightings map in order to get the latest updates.
Report nearby tornadoes with a simple touch.
Planned Features:
This release is just the beginning as JustinTimeApps plans on providing TornadoSpy users with many free updates in upcoming releases, such as:
More detailed tornado reports
User preferences page
Push or email notifications
Financial Beatdown 1.0(Games)[[iTunes][6]]
Price: $0.99 -> Free (iTunes)
Launch Sale! Free limited time only!!!
Has the economy got you down? Have you lost money in the stock market? Sick and tired of YOUR taxes being used to bail out publicly traded companies while the executives bask in bonuses and retreats? Get even and blow off some steam!
Financial Beatdown allows you to recover bail out money by successfully boxing the worst offenders from the financial fiascos.
To Play: Hold your iPhone in landscape orientation with both hands, then tilt the screen to look around the boxing rink. To punch the opponent, thrust outward with one hand, mimicking a punch. Your character's fist on the screen will copy this movement. The harder you swing, the more damage you do to your opponent.
Trackback
Trackback Address :: https://offree.net/trackback/2773