알림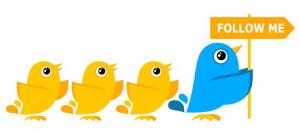 무료 어플에 대한 소식을 조금 더 빨리 알고 싶다면 "연아와 트위터를"를 읽고 팔로하기 바란다. 트위터로는 글을 통해 소개하기 힘든 100명 한정, 한시간만 무료와 같을 어플도 올리기 때문이다. 마지막으로 트위터를 통한 질문에는 거의 답하지 않는다. 트위터를 이렇게 운영하는 이유는 "트위터 운영 노하우 및 팁"이라는 글을 보면 된다. 따라서 트위터로 질문하고 답이 없다고 서운해 하지 않았으면 한다. 질문을 하고 싶다면 반드시 블로그에 관련글을 찾아 올리거나 "도아의 QNA"를 이용하기 바란다.
FREE for today only!
오늘은 게임이 조금 많다. 총 8개의 어플 중 5개가 게임이다. 또 무료로 제공되는 기간도 다양하다. 가장 짧은 시간 동안 무료로 제공되는 어플은 8시간 동안 무료로 제공되는 WHAT!이었다. 먼저 Blue Block을 주차 게임과 비슷한 게임이다. 블럭을 여기 저기 밀어서 빠져 나가도록 하는 게임이다. 평상시 1불에 판매되는 제품이며 제한된 시간 동안 무료로 제공된다. 약 4만개의 퍼즐이 포함되어 있기 때문에 심심할 때 시간 죽이기에는 딱인 게임이다.
Shark's Treasure는 평상시에 2불에 판매되는 어플이지만 오늘 하루만 무료로 제공하는 어플이다. Shark's Treasure라는 이름에서 알 수 있듯이 상어를 움직여 바다속에 떠있는 보석을 먹는 간단한 게임이다. 아이팟 터치(iPod Touch)의 중력 센서를 이용해서 상어를 움직이면 된다. Gene Pool은 평상시 1불에 판매되는 어플로 48시간 동안 무료로 제공되는 어플이다. 이 게임은 볼을 움직여 같은 색상의 볼을 합치는 게임이다. 당구의 포켓볼과 비슷한 게임으로 보면 된다.
WHAT!?은 8시간 동안만 무료로 제공되는 어플이다. 정확히 어떤 어플인지 모르겠지만 이미 유료로 전환됐다. 다만 어제 트위터(Twitter)를 통해 이 어플에 대한 소식을 올렸기 때문에 트위터 폴러워라면 받았을 것으로 생각된다. 이 어플은 평상시 1불에 판매되는 어플이다. Common Purchases는 평상시 2불에 판매되는 어플이지만 제한된 시간 동안 무료로 제공된다. Finance라는 분류에 속해있는 것에서 알 수 있듯이 구입한 물품을 관리하는 어플로 보인다.
Solitaire Siege는 이름에서 알 수 있듯이 카드 어플이다. 평상시에는 1불에 판매되며 현재 무료로 할인 판매 중이다. 다만 Siege라는 이름에서 알 수 있듯이 일반 카드가 아닌 군인과 군대 형태의 카드를 사용한다. 또 모든 게임이 무작위로 만들어지기 때문에 다양한 게임을 할 수 있다. Warp Defense는 원래 1불에 판매되는 어플이지만 다음 업데이트가 나올 때(2주)까지 무료로 판매하고 있는 어플이다. 이 어플은 폭탄, 트위스트, 무기등을 이용해서 타워를 지키는 게임이다.
iTrackAnything은 마지막으로 추가한 어플이다. Healthcare & Fitness 어플로 평상시 5불에 판매되는 어플이지만 제한된 시간 동안만 무료이다. 다이어트를 위한 목표를 설정하고 이 목표에 따라 건강을 관리할 수 있는 어플이다. 아살모라 별 관심이 없는 어플이지만 물살모를 위해 추가한다.
Blue Block 1.2.1(Games)[[iTunes][1]]
Price: $0.99 -> Free
FREE FOR A LIMITED TIME!
Limited time giveaway. This is the FULL version of Blue Block!, available now for FREE instead of the normal price of $1!
Contains 39963 puzzles.
Blue Block is a sliding block puzzle inspired by the game Rush Hour invented by Nobuyuki Yoshigahara. The goal of the game is to move the blue block out of the grid.
Blue Block is the holly grail of all the Rush Hour style games available, because it contains all the existing puzzles that can be solved with 20 or more moves.
Features:
6 difficulty levels from Kids to Crazy
39963 puzzles
Keep track of your best scores
Automatic saving of games
Near unlimited game play
Enjoy!
DOUBLE YOUR FUN with "Blue Block DOUBLE", the TWO BLOCKS version of Blue Block with 4465 exclusive puzzles
Shark's Treasure 1.2(Games)[[iTunes][2]]
Price: $1.99 -> Free
FREE! JUST FOR ONE DAY!
Featured in "What We're Playing"during Augest Reviews from TouchArcade users
The game is fantastic - the controls work beautifully, the progression of the levels is perfect (And they do get difficult!!), and the addition of a "Challenge" theme is great fun. The graphics are also fantastic - it looks as though a lot of work went into the game. Great game; it is irresistable!
"This was actually a delightful little surprise. It's part action game, part puzzle game, and all fun! Using the accelerometer you guide your sub through shark infested waters, trying to gather treasure chests and oysters filled with pearls while avoiding the aforementioned sharks as well as spiked obsticles and underground cables. If your ship gets damaged you can collect stars (if they exist on the level). You must collect all the treasures in each level, but your score is additionally based on how much of your submarine is not damaged and how much time it took you to complete the level. The controls actually work pretty well (and thankfully they provided an alternative to shaking the device for getting free from cables). The graphics are decent, if not just a bit tiny, and the music is calming and easy to listen to
First thing about the game is that its an underwater game, very cool setting. There simply arent enough of them. Controls for the game are very solid. I always feel like im in complete control of my sub.Graphics are top notch, I can get picky when it comes to graphics, and I have a soft spot for aquatic scenes.
An underwater action puzzle. Can you survive the treacherous depths?
Features:
4 difficulty settings:
In depth tutorial to have you piloting like a sea captain in no time
110 challenging levels
You can select any level at any time,each level is replayable so you can get the highest score ,then sent it online
difference in enemies,subs,treasures and environments as you progressed.
Special challenge mode with ranking system. in this mode,you only have one life to go through 5 random levels. -Original soundtrack
Don't hesitate to answer the call of the high seas!
tips: all levels just for practice,if you want more,try challenge mode.
Coming up
New character: mermaid
Sensitivity selection
New challenge mode 4 more
Gene Pool 1.00(Games)[[iTunes][3]]
Price: $0.99 -> Free
FREE FOR 48 HOURS!
Playing pool is so 2008.
Meet Gene Pool. In this game, your goal is to keep your organism healthy by merging genes of the same color. Merged genes grow in size and will eventually disappear. Only energized cells can merge with other cells. How? By bouncing them up against walls ofcourse!
GAMEPLAY
Addictive relaxing puzzle game
Avoid viruses attacking large genes by shooting an anti-virus
Improve your score with multiple wall-bounces and good accuracy.
Unlimited amount of levels!
Different colored genes will 'split' so watch out!
Win several possible achievements including 'best player ever'
Submit and retrieve localized scores
Uses Weave Connect technology developed by Sticky Studios
WHAT!?(Entertainment)[[iTunes][4]]
Price: $0.99 -> Free
WHAT!? iPhone Application (The Best Game Around!)
FREE PROMOTIONAL OFFER for the next 8-hours to celebrate Harmani, LLC Day!!!
https://www.youtube.com/watch?v=-A7MAviu1M4
What would you do if you had a MILLION BUCKS?
Put that recession stress away for just a sec. Allow your luck and cleverness to govern your financial success.
WHAT!? is the only iPhone Application that will allow you to win virtually a million bucks (or more) in a matter of minutes. Can you say, "WHAT!?" That`s right -- WIN A MILLION BUCKS or more in minutes.
The objective of making bread, dough, cheese, paper, whatever you want to call, is entirely up to you!!!
Make sure to read the WHAT!? instructions before playing the game. If you ever had a chance of winning a million bucks, virtually -- here`s your chance!!! WHAT!?
WHAT!? iPhone Application
There's no need to pay attention to your limits in this interactive and colorful game of chance. What!? is a new iPhone application that allows you to play in a futuristic game of high stakes without any of the risk. It's all about finding the right cards and knowing when to raise your wager.
This gambling simulation game transports you to another world, where you can lay an entire fortune out on the table and cast your luck into the air as you search for the matches that will increase your winnings. Win enough money, and you might even get to increase your score by tapping into the Jackpot at the end.
What!? goes beyond traditional slot machine and card simulation games to bring a whole new wave of fun, interactive gaming to your fingertips. This easy-to-use application requires you to place a bet and begin selecting cards. Two matching cards in the shape of cherries, strawberries, bananas, or diamonds gets you a higher score and more money. But watch out – you're racing against the clock. You have to build your fortune before time runs out!
What!? has changed the way you can play at gambling by bringing you to our world, where your only opponent is the clock and your own ability to pick the right cards. It's also easier than ever before to build that virtual fortune, since the application offers higher odds of winning.
What!? is the perfect diversion for both children and adults. With bright, bold colors and fun characters from the future, kids can build memory and fast-thinking skills. Adults will love the challenge of beating the clock and getting a little bit of that gambling lifestyle without any of the risks. No matter what your age, you'll never want to stop trying your luck.
Common Purchases(Finance)[[iTunes][5]]
Price: $1.99 -> Free
Free for a limited time! Cheers :)
Features Coming Soon V 1.1:
Fine editing of previous transactions.
Customized Categories.
more...
Common Purchases is built around the fact that most of our purchases are repetitive and similar. Whenever you buy a small cup of coffee from Starbucks, all you need to do is click a button to add it to your purchases. No need to re-enter the information every time you make that purchase.
Common Purchases lets you create your own customizable items/categories with a simple elegant interface. Once you create your item with a name, default price and a customizable image (From your photo library, Camera, or use one of the bundled icons in the App). After that, with 2 clicks you have your purchase stored. Of course you have the option to do any necessary adjustments at the time of purchase if you desire so.
Have you ever forgot where you made a purchase and want to look up the location of a purchase? Common Purchases lets you view the location of your purchase on Google Maps within the App itself! You can treat items as categories or a single common item. It has never been faster or easier to track your purchases on your iPhone/iPod Touch.
Track your deposits too. With an elegant interface you can add fast deposits, and if you like, attach an image with your deposit (e.g. image of a check).
You can view all your purchases & deposits through an easy & gorgeous interface. Filter them by a specific date, month or item/category name.
Common purchases also provides with nice and simple to view reports on your Balance. With a beautiful bar graph you can view your balance summarized weekly, monthly, or yearly.
FEATURE LIST
Add/Delete/Modify your own customizable items/categories.
Instant purchases using the built in 'Fast Purchase Item'.
View/Delete Purchases.
Filter Purchases via day, month, item name.
View detailed information about your purchases.
Look up your purchases on Google Maps within the App itself.
Add/Delete Deposits.
Filter Deposits via day or month.
Attach your own custom images to your deposits (e.g. Checks)
Preview attached Deposit Images in their full size.
Email attached deposit images.
View Reports in a beautiful bar graph by week, month or year.
Fast preview of purchases, deposits, and reports via easy to access Next/Previous buttons.
Export your transactions as CSV files. You can export purchases separately from Deposits.
Secure the App via PIN number.
Choose from a number of popular Currency Symbols.
Ability to clear all your transactions.
Instructions Included within the App.
This is by far the easiest & fastest way to track your expenses and deposits. Not to mention one of the most elegant user interfaces available.
Please send me feedback via twitter @saidmarouf
I provide instant responses to all users at any time.
Check out my great twitter App "Landscape Tweeting", you'll love it! * Uses the great Glyphish icon set by Joseph Wain.
Solitaire Siege 1.0(Games)[[iTunes][6]]
Price: $0.99 -> Free
Currently on sale
Solitaire Siege is an action packed card game based on the card game Pyramid, but greatly enhanced and with a kinder difficulty curve for the player. It's a simple, addictive, fun game that's highly enjoyable and has that one more go feel to it. The game has been designed to allow anyone to play the game, but will require real skill and strategy to beat the game.
The background story is that the evil General is building a huge clone army in preparation for an all out attack on the world and it's down to you to stop him at all costs. To help you in this overwhelming task you have various Weapon and Mercenary cards at your disposal for "Skilled Snipers", to "Air Strikes" and even "Mind Control".
FEATURES:
Simple, fun, addictive game play which will have you wanting to play the game over and over again.
Unlimited number of randomly generated level
Auto save feature after each level so you decide how long you want to play for.
Special cards that add an extra element of play to the game
Lots of room for different game strategies
Bright, vibrant graphics and cool sound effects
Also included is the original version of "Pyramid" and a mini action game called "Convoy Attack"
Warp Defense 1.1(Games)[[iTunes][7]]
Price: $0.99 -> Free (iTunes)
★★UPDATE★★: To celebrate the success of this application and the release of our next big update we are doing a 2 week "get it free" promotion!
★★ "Get It Free" will only last until our next big update!
Easily the most addicting Tower Defense game to ever hit the app store, Warp Defense will suck you in with it's beautiful explosions, unique twists, and awesome weapons. Created by famed marketers Keith Wellman and Jordan Hall of Warped Productions in partnership with Trilight Studios.
With 30 maps each with 30 rounds, this visually stunning game will entertain you for months!
If you've never played a Tower Defense game, this is your chance to experience the best and if you've ever played games like Fieldrunners, 7 cities, geoDefense, or even Bloons, you'll absolutely love this game.
Set at a low price during release, get it now while you still can at this introductory price.
SCENARIO:
Your planet is being attacked by enemies that have figured out a way to you through tears in space time. Line up your Towers (weapons) and manage your resources to keep the enemies from reaching your planet. Gain money for new weapons for every enemy killed and for every round completed. Unlock new weapons throughout the game...some weapons can be used outside of the path and some used on the path as traps.
Game is saved when you quit or get a phone call.
iTrackAnything 1.6(Healthcare & Fitness)[[iTunes][10]]
Price: $4.99 -> Free
FREE FOR LIMITED TIME PROMOTION. IF YOU HAVE BEEN WAITING THIS GET IT NOW AND TELL YOUR FRIENDS ABOUT IT.
Comments on user reviews:
This app allows you to enter in more than one value at a time.
BACK TO APP DESCRIPTION:
Imagine being able to track any health and fitness parameter, food diet, and medicine.
Imagine being able to quickly and very accurately track the cost of things like food, shopping, and medical expenses.
Then with a click of a button share or export all your data for use on a general PC or Mac.
With iTrackAnything you can do all of the above and so much more.
Because iTrackAnything will always be in your pocket it has never been easier for you to keep an accurate account of your on life transactions.
A TRACKING APP WITH NO LIMITATIONS
You are not limited to a set of items to track. This is because you design and create your own items and goals to track. You can also define how to track the item and on what basis to do this on. For example you can decide to track on item by summing up all entries for this item on a daily or weekly basis. iTrackAnything is very powerful and flexible.
You are not limited to the reports that come with the App either. Based on your tracked items and goals you will define the reports that fit you the most.
UNIQUE AND PERSONALIZED. CUSTOMIZE IT TO FIT YOU.
iTrackAnything puts you in full control of your App. It is very unique and can be personalized. iTrackAnything will in fact be a different App for everyone because you end up shaping its content and options.
ALSO TRACK YOUR GOALS & PROGRESS
Employing the same principles used in tracking items you are also in full control of what goals to track. Design your goals in seconds and start tracking your progress.
VIEW REPORTS. SHARE REPORTS. IMPORT REPORTS TO PC or MAC.
You get Daily, Weekly, and Monthly Reports. View these on your iPhone but if you like to share your results or get these results on your Mac or PC then use the Compose button to send your data to your email (data is formatted for easy import into Computer Applications. Formats supported are CSV, tabbed, Piple, or Space seperated columns).
Your reports are beautiful and are graphical. You can decide on their detail and frequency. You can define your reports to show your results based on the Totals (sums), Maximum, Minimum, or the Last of your entries. iTrackAnything's reports are very powerful and incredibly flexible.
3 types of report graphs are provided for you right with in this App. These are Line, Bar, and Pie graphs. These reports will provide you with trends and relative comparisons.
APPLICATION BADGE AND CUSTOMIZABLE DASHBOARD VIEW
No other App gives you as much freedom and flexibility. Set any tracked item or goal to be the default application badge. This means that when you shutdown your App a small badge will appear on your App icon much like Mail on your iPhone. The number this badge will contain will depend on the reports you have defined for this item.
You will also be able to set the reports for any number of tracked items and goals to be part of your dashboard view for quick access to this information when you first open your App.
HELP IS JUST A CLICK AWAY.
We have never been closer to you for help. Included right within the App is a "Ask A Question" feature to provide you support at no additional cost. If you need help just Ask A Question
CONTACT:
Please come back to write your reviews. I take your comments and suggestions seriously. To make a comment or a suggestion please write me via email at [email protected]
This App is not affiliated or endorsed by Weight Watchers or their Points System.
DO NOT TRACK ANY SERIOUS MEDICAL RELATED HEALTH ISSUES. THANK YOU FOR LOOKING.
Trackback
Trackback Address :: https://offree.net/trackback/2777