알림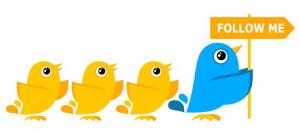 무료 어플에 대한 소식을 조금 더 빨리 알고 싶다면 "연아와 트위터를"를 읽고 팔로하기 바란다. 트위터로는 글을 통해 소개하기 힘든 100명 한정, 한시간만 무료와 같을 어플도 올리기 때문이다. 마지막으로 트위터를 통한 질문에는 거의 답하지 않는다. 트위터를 이렇게 운영하는 이유는 "트위터 운영 노하우 및 팁"이라는 글을 보면 된다. 따라서 트위터로 질문하고 답이 없다고 서운해 하지 않았으면 한다. 질문을 하고 싶다면 반드시 블로그에 관련글을 찾아 올리거나 "도아의 QNA"를 이용하기 바란다.
FREE for today only!
오늘은 총 27개를 소개하겠다. 다만 오늘은 일정이 조금 빡세다. 10시 30분에 충주를 출발, 분당, 장안동을 거쳐 강남에서 아이 엄마 친구의 혼례식에 참석해야 하기 때문이다. 따라서 오늘도 중요한 어플만 설명하겠다. 먼저 TaekBae는 이름처럼 송장 번호를 입력하면 화물을 추적할 수 있는 어플이다. 보통 아이폰(iPhone)을 사면 지름신이 오고 이어 파산신이 온다. 지름신이 왔을 때 아주 유용하게 사용할 수 있는 어플이다.
Xmax caRoll은 무료 어플이 아니다. 분도님이 개발한 국산 어플로 눈사람을 이용한 간단한 게임 어플이다. 어제는 앱 스토어(App Store)에서 찾을 수가 없어서 설명을 추가하지 못했다. 확인해 보니 어플의 이름이 Christmas caRoll가 아니라 Xmax caRoll이었다. 보통 Xmas라고 하는데 Xmax로 오타가 있어서 찾을 수 없었던 것 같다. Emoji Pro and Walk는 평상시 1불에 파는 사진용 어플이다. 그런데 이 어플을 설치하면 그림처럼 일본 이모티콘을 아이폰에서 사용할 수 있다. 어플을 삭제해도 설정이 유지되기 때문에 일본 이모티콘을 사용하고 싶은 사람은 설치하기 바란다.
Cyctris는 평상시 1불, 제한된 시간 동안 무료로 제공되는 테트리스 클론이다. 그림을 보면 알 수 있지만 일반 테트리스와는 달리 원통에 블럭을 쌓는다. SketchBook Mobile도 무료 어플은 아니다. 라이트판은 무료로 제공되며 일반판은 평상시 3불에 판매되지만 주말 특가로 2불에 판매된다. 이 어플은 오토캐드로 유명한 AutoDesk사에 만든 어플로 모션 기반의 그리기 어플이다. 어플은 돈이 아깝지 않을 정도로 괜찮은 어플이다.
아쉽지만 Cryptocus, encode and decode your Email / SMS fast and easy는 이미 평상시 4불로 복귀했다. 또 Jounce와 365 Great Paintings는 가격이 변경 중인 것으로 보인다. 다만 이런 소식을 조금 더 빨리 알고 싶다면 트위터 가이드를 읽고 팔로하기 바란다. 트위터로는 글을 통해 소개하기 힘든 100명 한정, 한시간만 무료와 같을 어플도 올리기 때문이다.
TaekBae 0.3(Utilities)[iTunes]
Price: Free
Korean Package Tracker (택배 추적 프로그램)
Check your delivery status with your iPhone/iPod Touch. Only for Korean package.
Supported company: CJ GLS, DHL, EMS, FedEx, Handex, KGB, SC로지스 (=사가와), TNT Express, UPS, 대한통운(Korex), 동부익스프레스 (Dongbu Express), 로젠택배 (Logen), 옐로우캡 (Yellowcap), 우체국 (ePost), 한진택배 (Hanjin), 현대택배 (Hyundai)
Xmax caRoll 1.0(Games)[iTunes]
Price: $0.99
Snowman action game!! Roll a snowman on this Christmas.
To make the Snowman run faster, just tilt your iPhone to the right.

Press JUMP button to jump.
Use a spring board to jump higher.

To make him get bigger, catch snowballs.
Bigger Snowman has more power and lives more.

Avoid trees and bombs.

Catch the clocks for bonus time.
Catch the golden balls to make him much bigger!
Hexxagon 1.3(Games)[iTunes]
Price: $0.99 -> Free
Stunning strategic game that challenges you to dominate over the imaginary universe that is presented by the hexagon field. Master your skills from beginner to professional and further to expert, choosing different tactics for each level.
The more you play the more strategies you learn, the more interesting the gameplay is. You can move your crystal to cell near it, and new crystal will be born. Or you can make a jump over one cell leaving empty place. When you place your crystal next to opponent's it will transform them into your own and you can use them to make your next moves. You win if by the end of the game you have more crystals than your opponent. You can play against the computer or against your mate.
Graphics are elaborated, featuring different effects. And sound will intensify your impression of this breathtaking game.
You could check my twitter for new apps:
https://twitter.com/avolovik
Watch gameplay on YouTube!
We just hit top 100 board games in USA, best result 33 place yet.
"Nice graphics with visual effects, good control and good AI, if you are playing against computer, will not let you think about something else during the play." - www.appreview.com
"The game is very challenging, especially at a higher difficulty." - www.appjacks.com
Emoji Pro and Walk 1.0(Social Networking)[iTunes]
Price: $0.99 -> Free
Check out our newest app,  Music God : The first and only Music analyzer? for the iPhone/iPod in the App store
To celebrate the release of our newest app ? Music God ? , Emoji Pro And Walk is now FREE.
Use this app and get the smiley/emoji keyboard on your iPhone or iPod Touch!
To add emoticons/smileys to your keyboard, do the following:
Buy and launch Character Counter
Type in the word Emoji then hit count. You will get a pop up message that your Emoji keyboard has been activated!
Exit Character Counter.
Go to "Settings > General > Keyboard > International Keyboards > Japanese" and turn ON "Emoji"
Reboot your iPhone/iPod Touch
★ Congratulations. Emoji is now enabled. To use the emoji keyboard in SMS, Mail, Notes or any other app, when you are typing on the keyboard, tap on the world/globe key (to the left of the spacebar) to bring up the emoji keyboard. Enjoy using 450+ emojis smileys and other cute icons.
Have you ever been in a hurry and need to write an email while walking home or walking your dog?
Emoji Pro and Walk allows you to write an email while watching out for the world under your feet using your iPhone's camera in realtime.
Simply open Emoji Pro and Walk, and start typing in your email text. When you are done tap on the email button.
The app also counts the characters that you type no matter if they are emoji or normal ones for a better indicator on how much you type while walking.
Cyctris 1.0(Games)[iTunes]
Price: $0.99 -> Free
People says:
"The gameplay is actually very good, just like Tetris but on a cylinder. Its works real well, the controls(all touch controls, swipe left or right to move around the cylinder, tap to rotate the piece, swipe down to drop quickly) work smoothly and its fun to play."
In Cyctris, you can play the classic block dropping puzzle on a CYLINDER!
There are two game modes: Classic and Challenge.
You can never get tired of Classic mode. Play as long as you want.
In Challenge game mode you have to clear the generated rows as fast as you can to get higher time bonus.
Easy control:
to move the falling block tap the screen and move you finger the desired direction
to rotate the block just tap the screen
The game saves automatically if you quit. Every time you can continue the previous game.
Features:
2 game modes:
Classic
Challenge
never ending gameplay
auto save
easy control
Zombie Cam 1.01(Photography)[iTunes]
Price: $1.99 -> Free
LIMITED TIME SALE!
Point. Snap. S-C-R-E-A-M!
Zombie Cam uses advanced techniques from the dark arts to summon zombies and other paranormal spirits into your photographs. We each have other worldly spirits within. Dare to find out what spirits lie within you and your friends, as you turn them into zombies and other monsters with Zombie Camera!
Directions:
Tap on the camera icon in the upper left corner and select a photo from your album. Or, take a new photo with the iPhone camera.
Once you have a photo, tap on the edit icon in the upper right corner to store haunted photos back to your iPhone album or post the photos directly to Facebook. You can then share them as you would any photo.
Spirits are temperamental beings. They sometimes choose to appear with fire. Sometimes they choose not to appear at all.
For best results, human faces must be directly facing the camera and be free of accessories such as hats and sunglasses. This ensures the spirits have a safe passage to this world.
Zombie Cam is a Pomogo production. To check out another of our apps, tap the button below.
Stunt Wagon 1.3(Games)[iTunes]
Price: $1.99 -> Free
Join Edgar and Eva Zimmer in this wacky race to the finish line. Tilt your iPhone to steer the wagon in Stunt Wagon. Watch out for the pylons and tires. Tap the screen fly over obstacles. White stars give you special power-ups such as super-speed and bonus time. The green spirals are trouble. They can freeze you into a solid block or send you into the stratosphere! Race through all three levels.
If you enjoy this game be sure to check out Snack Attack, Flying Furball and Arctic Shuffle.
The Zimmer Twins is a fun children's website that invites kids to create and share their own animated stories.
360 Live 2.0.1(Entertainment)[iTunes]
Price: $1.99 -> Free
Designed for hardcore Xbox 360 gamers and iPhone owners, 360 Live is a gorgeous looking application that retrieves your friends Xbox Live stats such as their gamerscore, online status, gamer pictures, avatars, latest games, achievements and much more.
Main Features
Sign in securely using your Xbox Live credentials. 360 Live automatically retrieves your friends.
Complete Gamertags management. Add, remove, accept or reject pending requests.
An organized Friends List. Grouped by status (Online, Offline, etc.)
Gamer Profile and details including gamerscore, bio, location, country, gamercard, avatar, etc.
Check your friends complete games history.
Compare locked and unlocked achievements per game and gamertag.
Send and receive messages. You can even send messages to multiple recipients!
Gamercard coverflow style carrousel on landscape mode!
Support and Feedback
For updates, news and support please follow @360liveapp on Twitter
iPharaoh - EP2. Desperate Pharaoh 1.2.0(Games)[iTunes]
Price: $0.99 -> Free
FREE FOR ONE DAY as AppventCalendar Event! "Visit www.appventcalendar.com for more free games in the next days."
ULTIMATE PUZZLE ACTION GAME!
Recommeded for those bored with simple puzzles and/or love the defense action game!
" It's quite easy to let time escape while muttering, "Just one more level...just one more level...." - www.examiner.com (★★★★★)
"On the whole, a nice puzzle game with a great theme. The pharaohs were never this fun before." - iPhoneFootPrint.com (★★★★★)
"This game is amazingly addictive!" - Zivyzips (★★★★★)
"very cute puzzle type game with a twist" - Lacedolphin (★★★★★)
"Very great game and I highly recommend it! So much fun, very hard to put down" - JCman7 (★★★★★)
"Havn't stopped playing it since i bought it!" - gnas7 (★★★★★)
★★★★★ WHAT'S NEW? ★★★★★
Episode 2: Desperate Pharaoh!
A WHOLE NEW GAME MODE:

A whole new set of 15 maps designed for new game mode
Defeat the hunters coming back and back again in waves
Defend your treasure with the strategy.
Episode 1 : Defend your Pharaoh
A Total of 60 maps with unique mazes and traps Defend the Pharaoh's treasure from different hunters.
A total of 60 unique maps:

6 different stages
10 maps for each stage
Each map features a unique maze of hunters and traps

Five unique traps to defend your treasure:

Mummies
Giant Cube Stones
Rotating Walls
Sliding Walls
Booby Traps

Three distinct hunters:

The Treasure Hunter
The Ninja
The Giant

Official SNS :
Twitter : twitter.com/StudioUFO
Facebook : facebook.com/pages/STUDIO-UFO/135468631494

YouTube Video : youtube.com/watch?v=b6QNSu9gbh8
Official Homepage : just9.net/STUDIOUFO/
Support: studioufo @ just9.co.kr for email support and inquries
Champion 1.2(Entertainment)[iTunes]
Price: $0.99 -> Free
Robert Fahey is a true champion. He first won the world championship of Real Tennis in 1994 and has defended the title a record 9 times since. The guy in the white tux holding a glass of champagne is Rob Fahey. Rob quotes Gary Player saying "the harder you practice, the luckier you get". Rob was the inspiration for this game.
Also relevant is a French movie made in the sixties 'L'Annee Derniere a Marienbad', set in a grand hotel in middle Europe between the wars. The movie character plays and never loses. If you do some practice you too can be unbeatable.
We have set out to provide a delicious playing experience with a choice of images, smooth movement and applause for your success.
Welcome to the winners circle.
Other apps from adD - addictive delicious Distractions are:
FartGun (free)
SixShooter
SailSouthIntro (free)
SailSouthttbm
iQuoteTokyo (free)
iQuoteParis
iQuoteRome
Ultimate Reversi - A Strategic Board Game 1805.1(Games)[iTunes]
Price: $0.99 -> Free
Ultimate Reversi is the ultimage othello game for iPhone.
When everyday life problems become not enough for your genius, Ultimate Reversi will fulfill your needs for strategic thinking. With its seven difficulty levels and strong AI, Ultimate Reversi is a challenging strategic game. You will also be able to share "Othello moments" with your friends wherever they are thanks to the game's network play.
Features:
Nice graphics: Enjoy the game's zen graphics and 3D animations.
Strategic game: You win at Ultimate Reversi only if you use your brilliant strategic skills.
Network play: The network option allows you to play with your friends on the Internet over WiFi.
SketchBook Mobile 1.2(Entertainment)[iTunes]
Price: $2.99 -> $1.99
Apple iTunes: Best App of 2009!
Special Limited-Time Holiday Price!
More than One Million Downloads of SketchBook Mobile & Mobile Express on the App Store.
Autodesk SketchBook® Mobile is a professional-grade paint and drawing application designed for the iPhone and iPod Touch. SketchBook® Mobile offers a full set of sketching tools and delivers them through a streamlined and intuitive user interface.
Use it to digitally capture your ideas as napkin sketches or produce artwork on-the-go. With the same paint engine as the renowned SketchBook® Pro software, SketchBook® Mobile delivers sophisticated brushes and fluid pencils.
Features:
Full Screen work space with UI-on-demand
Multi-touch navigation with a 2500% zoom
3GS & 3rd Gen iPod touch (32 and 64):

Canvas size 1024x682
6 Layers

All other devices:

Canvas size 600x400
3 Layers

Import layer from Photo Library or Camera
Merge Layers and toggle layer Visibility
Save work-in-progress and export to Photo Library or e-mail images
10 levels of undo and redo
25 preset brushes, including a flood fill and texture brushes
Synthetic pressure sensitivity (brush fade-off)
Smooth brush stroking
Completely customizable brush settings
Dynamic symmetric drawing
Color Wheel and Customizable Color Swatches
Fighter Defence 1.2(Games)[iTunes]
Price: $0.99 -> Free
Fighter Defence is a quite simple,but very addicting game.It's a new path-drawing game,which is quite different form the others.The goal is to keep the blue fighter alive, and kill as much enemy as you can.The best score will be the record.The white objects around you are enemies, they fly in all directions.
Features:
Three kinds of enemies.
Increasing difficulty.
Record system to keep you more challenged.
It's very addictive.
Support: Visit http://hiskores.appspot.com for more information.
Cyclic Dial 1.5(Business)[iTunes]
Price: $0.99 -> Free
Everybody knows the situation, when the phone number is busy. You try once... you try again and again, but the phone is still busy.
With Cyclic Dial you don't have any more need to dial the same number manually.
FEATURES:
You can select any phone number from the Contact list for Cyclic Dial
You can type a phone number from Number Pad for Cyclic Dial
You can configure the number of cyclic dials
You can configure the delay between the dials
NEXT UPDATES would be FREE for all, who have bought this app once.
Updates would contain:
Phones list for auto dial (more then one phone number for cyclic dial)
More different options
Cyclic calls history
New very cool app improvements
Your language localization
IMPORTANT: This application works only with firmwares version 2.x
Color Test 1.2(Medical)[iTunes]
Price: $0.99 -> Free
Color Test is based on Dr. Max Luscher research in psychotherapy and colors as an diagnosis aid.
The results will reveal your personal psychophysical state based on your color preferences.
Although the results are very accurate, they shouldn't be used as an medical diagnosis
The test is used by doctors as a diagnosis tool, by corporation for hire purposes and by colleges as an admission step.
Results categories:
Desired Objectives
The Existing Situation
Characteristics under Restraint
Rejected or Suppressed Characteristics
The Actual Problem
iPierce 1.1(Lifestyle)[iTunes]
Price: $0.99 -> Free
iPierce
Whether you are thinking of getting pierced and want to know how it will look, or just want to have fun "piercing" your friends, family or pets, iPierce is for you. iPierce is the application that allows you to add real piercings to any photo.
In iPierce you'll find a collection of the hottest piercing to start creatively piercing your photos. All you need to do is to take a new picture, or load a pre-existing photo from your library and drag the pieces of jewelry on top of it. You can move, rotate, resize and position them wherever you want, and as many as you want.
When you are done you can save the image, mail it or share on Facebook.
For those who are considering actually piercing themselves, some basic helpful tips about piercing are included.
How it works:
Take a new photo or load one from your photo library, you can also use one of our models.
Next, choose a piece of jewelry by scrolling the top bar. Click on top of the chosen jewelry and it will appear on the picture. To position the jewelry, just drag it into place with your finger.
Using the different buttons you can change the size of the piercing, reposition it or rotate it.
If you want to remove all the piercing from the photo and restart, shake your iPhone and the pierces will "fall" off.
You can save your picture in your library send it as an email or share on Facebook.
Have fun!
SPECIAL FREE EDITION FOR CHRISTMASS TIME.
MARRY CHRISTMASS AND A HAPPY NEW YEAR!!!!
Heart Live 1.1(Photography)[iTunes]
Price: $0.99 -> Free
Take a hearted picture (double tap) - fun and easy!
Point and shot - see how you heart framed picture looks before shooting.
Easy pinch to zoom, full screen double tap to take picture, multi shot, full resolution photos (2048x1535 on iPhone 3gs, 1600x1200 on iPhone and iPhone 3g)
Choose frame type (full, contour or none) and color.
Wait for activity indicator to stop before exiting the app to ensure saving.
Requires iPhone OS 3.1 or newer - iPhone only
Sexy Touch # 1.0(Games)[iTunes]
Price: $0.99 -> Free
FREE UNTIL 15th DECEMBER!!!
Sexy Touch # is a sexy game where you uncover and discover gorgeous girls only with your finger and your puzzle skills.
The girls are covered by a shape. You only have to trace along the shape outline with your finger, without raising it up and without passing over any line twice.
As soon as some part of the shape is traced, the girl get partially uncovered, until all the track is traced, and you can finally discover her all.
After you discover a girl, you can save her photo, replay with her or flip through all your discovered girls...
...and above all that:
30 sexy situations and scenes
Girls say you sexy things before you uncover them
Girls have sexy voices and make naughty sounds...
A Modern Clock SALE (Best clock, top clock) 1.0.3(Finance)[iTunes]
Price: $0.99 -> Free
Works in landscape and normal modes.
The program has internal alarm and some usefull options.
This screen clock would be very good looking on your iPhone's or iPod Touch's desktop. Using this night stand you can get the time instantly.
A modern Clock would be updated soon and all the updates would be free for thouth who have bought this program once.
If you have any question, ideas or bugs reports, don't hesitate to contact us by e-mail: i-support [at] yablosoft.com
Bobblehead Santa 1.1(Entertainment)[iTunes]
Price: $0.99 -> Free
Celebrate Christmas with Santa on your iPhone or iPod Touch. Help this 3D Santa rock out to the funky sounds of Jingle Bells by rotating your phone. Watch him bob and weave to your movements. Santa also responds to your touch with a big smile.
This app uses the powerful Unity3D engine to deliver the most realistic and fun bobblehead you can buy!
Merry Christmas!
Cryptocus, encode and decode your Email / SMS fast and easy 2.1.0.0(Utilities)[iTunes]
Price: $3.99 -> Free
Now: Cryptocus goes "Binary"
Keep your sensitive and confidential Data secret on your iPhone / iPodTouch by Encrypting it quick and easy.
Encrypt your message with this app before you send it and your email or SMS storage will be unreadable for strangers.
The secret relationship, or trade secrets remain undetected.
With this program you can encrypt any text message and decrypt it again A detailed guide will help you to understand the functionality of this app very fast.
Features:
Choose the encryption code by yourself
Type your message and encrypt or decrypt it
Suitable for SMS and email
Direct mail connection
Easy to copy to the clipboard
Easy pasting from the clipboard
Create contact profiles and manage them:
Create
Edit
Delete
Direct access to the encryption environment
"Cryptofast" for an immediate Encryption
Password-Protection
It's so easy to secure your data.
iPee - The Urinal Games 1.1(Entertainment)[iTunes]
Price: $0.99 -> Free
Unzip and let the games begin! Play the best Pee Arcade game around for the iPhone!
Now on Sale!!
iPee - The Urinal Games is the pocket game that makes the ordinary extraordinary. Unzip, grab hold and take aim at 8 mini-games. Whether it is tracing shapes in the snow, putting out a campfire or squaring off against a moving urinal, your accuracy, precision and technique will be tested.
Created by the independent developer Endeavor Bros Interactive Software, the game features an intuitive control system and a carnival game feel applied to the levels. iPee - The Urinal Games is a game designed for you to quickly pull out of your pocket and play. So whenever you have a spare moment, "Unzip and let the games begin!" iPee - The Urinal Games is the best pee game on the market for the best price at $0.99. Can you get the high score?
Now is the time to put all that practice you've had with your little Pocket God (or Pocket Devil depending on how you use it) to good use. The power is in your hands.
Endeavor Bros Interactive Software is an independent developer of mobile games. Their business culture is one of social responsibility. Every app created by Endeavor Bros Interactive Software will be in support of a charity.
Recommended for iPhone and iPod fans of Family guy, Hero of Sparta, Sally's Spa, Flight Control, iBeer Updated, Koi Pond, Wobble, The Moron Test, Ocarina, iSteam, Mafia, FieldRunners, iFart, iShoot, Fastlane, Facebook, Myspace, iSteam, SmackTalk, Pandora, Awesome Facts, Stick Wars, iHunt 3D, Flick Fishing, Heat Pad, Pocket Devil, Skee-Ball,Fling!, Bejeweled 2, Doodle Jump, ROCK BAND, Pocket God, and Pocket Devil, Defense, Tap Tap.
GoodTimes! 2.0(Lifestyle)[iTunes]
Price: $0.99 -> Free
GoodTimes! functions as an optional-recurring-event organizer for your fun activities.
Ever had a good time at some activity and thought "I'd like to do this again!", but you never remember it either when it comes around again or when you're just looking for something to do?
Activities like an annual wine festival, the annual free performance of Shakespeare in the park, a monthly flying circus air show, or even the weekly children's story hour at the library.
You'd like to keep track of all these activities but you don't want to clutter up your calendar with optional events and it's too cumbersome to maintain these details in a memo.
GoodTimes! makes it easy to keep track of all these activities and puts them at your fingertips when you're looking for, well…a good time!
You enter the good times and their frequency of occurrence and then look them up when needed by title, category or date, or you can take a
Always Cute iLOL Dogs-3,001 Pics + Vids 1.4(Entertainment)[iTunes]
Price: $0.99 -> Free
Feeling down, need a laugh? Or maybe you just feel like looking at over 3001 cute doggies. OOR maybee you are looking for something to do with your dog. Well even if you qualify to none of the above iLOL Dogs is for you!! With over 3001 funny/ cute dog pictures and 24 funny doggy videos.
Initial internet connection only required for photos, once a photo is viewed it is saved to the device
FEATURES OF iLOL Dogs
Easy to use no ad interface
LOL PHOTOS
3001 photos
Save photos
Email Photos
Has all the features of the photo app
Ability to view all photos with image sheet
Swipe to next photo swipe back to previous photo
Pinch in to zoom in, pinch out to zoom out
Double tap zoom in, then double tap zoom out
Nav bar/ toolbar go away with touch on screen for full screen photo viewing
Rotate device to view photos in landscape
Save photos to photo album
LOL VIDEOZ
24 lol videos of lol dogs all of them open without closing the app
Please note app requires internet connection for first view of photos, once a photo is viewed it will be saved into the device's memory *(LOL videos always need internet connection or just a white square will be shown)
(Tip)- To download photos more quickly tap the "See All" button and load the photos that way on an internet connection.
hotCars 1.2(Entertainment)[iTunes]
Price: $0.99 -> Free
hotCars is the perfect app for hot rod lovers. Have you been missing the sound of classic 60's cars. Have you never heard the sound of real power!
The sound of revving engines will give you goose bumps.
You select a car by pressing the button, select Loop (forever) if you want and press play and let it roar. This sounds the best with good headphones, thru your car or home stereo.
The Lagniappe crew did a great job of recording the cars.
If anyone would like a full size picture of a car, send an email and Lagniappe Applications can send back you choice.
Cars:
Cobra SuperCharged
Ford 1932
Chevrolet Chevelle 1969
Ford 1923 with Chrysler Power
Chevrolet Chevelle 1972
Ford GT 700
Dodge 1970 RT
Willys Coupe 1941
Chevrolet Nova 1968
Chevrolet Chevelle 1968
Datsun 260Z 1974
Cobra 427
As always, hotCars are REAL recordings, not virtualized or purchased sounds.
When played through car or home stereo...it really is like being there.
The pictures are THE actual vehicles photographed.
Everything you see and hear was created by the Lagniappe Applications crew, nothing FAKE.
Jounce 1.2(Games)[iTunes]
Price: $0.99 -> Free
MGT FREE GAME WEEKEND!!!!!! extended a couple days.
Musically bounce your way through over 32000 levels
Jounce has a simple premise: bounce falling balls to reach the goal. As your score is dependent on how complex of a path you create for the balls to follow, the game can be as easy or difficult as you make it. Add in clean, smooth graphics, and generative music, and you have a game that can range from Zen-like to frantic at your whim.
Designed to be a great way to kill a few minutes or an hour, Jounce levels only take about two minutes, so even if you just have a moment to kill, you can still attempt a new high score!
HOW TO PLAY:
The goal is simple ? Balls spawn at the top, and fall toward the bottom. As they fall, direct their path towards the Goal by placing musical Bouncers. The more times a ball rebounds off Bouncers, the more points its worth!
Your route to the goal (and your next high score!) is entirely up to you. Want a simple path? One or two bouncers may be plenty to reach the goal, but your score will remain low. To really excel, a less direct path is often best, giving your balls a chance to bounce dozens of times before they reach the goal.
Over 32000 levels!
Detailed stats at the end of each level
Local Top 10 High Scores
Best Score for every level
Generative Musical sound effects
Coming Soon, we're going to look into adding some additional modes to the game. Be sure to send us your comments if you have any requests.
365 Great Paintings - A Painting a day 1.0(Lifestyle)[iTunes]
Price: $0.99 -> Free
FREE only for few hours !
A painting a day to keep the Blues away...
A painting to inspire you every day for rest of the year.
This app contains 365 paintings chosen from among the greatest works of Chagall, Klimt, van Gogh, Monet, Manet, Degas, Dali, Picasso, Goya, Vermeer, Rembrandt, Munch, Renoir, Cezanne, Matisse, Miro, Schiele, Gaugin, Childe Hassam, Emily Carr, Tom Thomson, Ludwig Kirchner, Whistler, Kandinsky, Ryabushkin, Pissarro, Amrita Shergill, Redon, Ruben, Lacombe etc.
These paintings reflect moods varying from sombre to exuberant.
Features:
A visually stunning app containing greatest paintings of all time
A new painting every day to inspire you.
Set the painting as wallpaper
Email the painting
Look at them for the sheer joy of it !
NOTE: This app does not contain names of painting and names of painters.
Check out our FREE app: 99 Happy Paintings
360 Live
,
365 Great Paintings
,
A Modern Clock
,
Always Cute iLOL Dogs
,
AutoDesk
,
Bobblehead Santa
,
Business
,
Champion
,
Color Test
,
Cryptocus
,
Cyclic Dial
,
Cyctris
,
Emoji Pro and Walk
,
Entertainment
,
Fighter Defence
,
Finance
,
Games
,
GoodTimes
,
Heart Live
,
Hexxagon
,
hotCars
,
iPee
,
iPharaoh
,
iPierce
,
iPod Touch
,
Jounce
,
Lifestyle
,
Medical
,
Photography
,
Sexy Touch
,
SketchBook Mobile
,
Social Networking
,
Stunt Wagon
,
TaekBae
,
Ultimate Reversi
,
Utilities
,
Xmax caRoll
,
Zombie Cam
,
무료 어플
,
아이팟 터치
,
한글 어플
Trackback
Trackback Address :: https://offree.net/trackback/2923