알림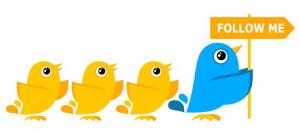 무료 어플에 대한 소식을 조금 더 빨리 알고 싶다면 "연아와 트위터를"를 읽고 팔로하기 바란다. 트위터로는 글을 통해 소개하기 힘든 100명 한정, 한시간만 무료와 같을 어플도 올리기 때문이다. 마지막으로 트위터를 통한 질문에는 거의 답하지 않는다. 트위터를 이렇게 운영하는 이유는 "트위터 운영 노하우 및 팁"이라는 글을 보면 된다. 따라서 트위터로 질문하고 답이 없다고 서운해 하지 않았으면 한다. 질문을 하고 싶다면 반드시 블로그에 관련글을 찾아 올리거나 "도아의 QNA"를 이용하기 바란다.
FREE for today only!
아이폰 무료 어플 FAQ
오늘은 총 20개의 어플을 소개하겠다. 먼저 TiltShift Generator for iPad는 유료 어플이다. 틸트로 워낙 유명한 어플이고 3불에서 1불로 할인 판매하고 있어서 소개한다. Konglish Dictionary는 능률영어에서 제공한 오늘만 무료 어플이다. 설명에서 알 수 있듯이 잘못된 콩글리쉬에 대한 적당한 표현을 알려 주는 어플이다. 어제 트위터를 통해 알릴 때까지는 무료였는데 현재 유료로 바뀌었다. 따라서 내려받을 때 주의하기 바란다.
Enjoy Beijing은 베이징 안내 어플이다. 이런 어플이 과연 7불이나 할까 싶지만 평상시 7불에 판매되는 어플이다. 99 Happy Paintings은 말 그대로 명화를 감상할 수 있는 어플이다. 트위터에 소개한 것처럼 비교적 빨리 유료로 바뀌는 어플이다. iSensor는 평상시 무려 50불이나 하는 어플이다. 나침판의 정보를 기록할 수 있는 어플이다. 다만 과연 이런 어플을 1불 주고 구입할 사람이 있을지 의문이다.
필수 영어 단어는 일상적으로 자주 사용되는 영어 단어 1500개를 배울 수 있는 어플이다. 평상시 1불에 판매된다. 다만 단어의 설명이 조금 부실하다. My Brute는 평상시 5불하는 비교적 고가의 게임 어플이다. 게임을 해보지 않았지만 대전 게임으로 보인다. Kiwitiki는 평상시 4불에 판매되는 게임 어플이다. 게임 설명을 보면 작은 새가 꽃을 모으는 게임이라고 한다.
한글키보드 자동 저장은 아이패드 어플(iPad App)이다. 아이패드에서 아직 한글을 지원하지 않기 때문에 영어로 한글을 입력하면 자동으로 한글로 바꿔 주는 어플이다. 평상시 1불, 앞으로 계속 무료로 제공된다. TweetCoon은 추억의 게임, 너구리를 아이폰용으로 만든 것이다. 트위터와도 연동되며 오늘 트위터를 통해 소개할 때까지만 해도 무료였는데 현재 유료로 바뀌었다. 따라서 받을 때 주의하기 바란다.
마지막으로 무료 어플에 대한 소식을 조금 더 빨리 알고 싶다면 트위터 가이드를 읽고 팔로하기 바란다. 트위터로는 글을 통해 소개하기 힘든 100명 한정, 한시간만 무료와 같을 어플도 올리기 때문이다. 마지막으로 트위터를 통한 질문에는 거의 답하지 않는다. 트위터를 이렇게 운영하는 이유는 트위터 운영 노하우 및 팁라는 글을 보면 된다. 따라서 트위터로 질문하고 답이 없다고 서운해 하지 않았으면 한다. 질문을 하고 싶다면 반드시 블로그에 관련글을 찾아 올리거나 도아의 QNA를 이용하기 바란다.
TiltShift Generator for iPad - Fake DSLR 1.06(Photography)[iTunes]
Price: $2.99 -> $.99, Version: 1.06
The biggest hit from the runaway best-selling ToyCamera series, the award-winning TiltShift Generator for iPhone has been downloaded more than 170,000 times. Now, it's back--bigger and better than ever on the iPad!
"My favorite photo manipulation app on the face of the Earth." - Creative Applications
"The whole 'screen as canvas' idea ... is sure to make the iPad a photographer's dream toy." - CNNGo
"Allows you to give that lens baby look to your non-iPhone photos." iPhoneography
*** The Daddy of all TiltShift Apps Brings the Miniature World to the iPad ***
TiltShift Generator lets you apply radical depth-of-field effects to your photos. By throwing out of focus things that ought to be in focus, scenes appear as if in miniature. Confused?Check out the screenshots below for a taste of what's possible!
While the cool linear and radial depth-of-field effects are the reason you need this app, TiltShift Generator does a whole lot more. You can adjust the color saturation, brightness and contrast, as well as applying vignetting for an authentically lo-fi lens look.
Naturally, the user interface that made the iPhone version so simple and intuitive to use is here too, but the iPad's extra screen real estate gives this version of TiltShift Generator a whole new level of control and usability.
Whether it's turning street scenes into tiny miniatures, complete with inch-high people, or a range of high-quality post-processing effects you're after, TiltShift Generator is the place to start.
The reviews speak for themselves - amateur and pro photographers alike had to have the iPhone version and now the iPad release makes that doubly true. Download it today and get started! 

Features
The original iPhone version was ranked second in the Photo Manipulation app category of the Best App Ever Awards. Judges included expert journalists from Wired, IGN, ArsTechnica and many more - these guys know what they're talking about!
Twitter and email sharing - show the world your creations.
Comprehensive in-app tutorial.
Support for a range of image resolutions.
Radial and linear blur masks.
Blur strength control.
Saturation, contrast and brightness controls.
Vignetting (corner shadowing).
In-app developer contact - we listen to our customers.
Zen Particle Toy 1.0.0(Entertainment)[iTunes]
Price: $.99 -> Free, Version: 1.0.0
1 Week Sale. Free Until 6-2-10
Zen Particle Toy is a generative visualization app in the tradition of Spawn Illuminati, and Brian Eno's Bloom. With this meditative app, you can practice mindfulness by manipulating a series of images that are totally unique to the moment you are inhabiting. Drag your finger across the screen and watch a beautiful mirage of images follow your finger, or access the menu and custom design your personal experience.
Features include:
6 unique color schemes to choose from, ranging from warm colors when you're feeling lively and active, to cool colors when you want to just chill out and enjoy the moment.
Control over particle velocity to create fast intense moments, or slow and mellow moments.
Control over the particle size, creating a range of effects from simulated fire to gently falling snow.
Control over particle velocity to change the area of influence your particles have.
Particle life, whether you want your particles to die away immediately, or linger on for a while.
Zen Particle Toy is the perfect meditative aid, stress reliever, or something to just have some plain fun with. Just stare at the beautiful images and step into the moment, fully aware, and fully present.
This is the perfect app for when you want to take a moment for yourself, whether you're riding public transportation, or waiting in the theatre for the latest and greatest 3d movie to begin. Whenever you have a free moment, you can just whip out your iPhone and have a few moments away from your worries and cares in the world, and enjoy yourself right here, right now.
Konglish Dictionary 2.1.1(Education)[iTunes]
Price: $.99 -> Free, Version: 2.1.1
영어권에서는 전혀 쓰이지 않는 이상하고 우스운 우리들만의 영어 표현 콩글리시.
이런 콩글리시를 바른 영어 표현으로 알려 주는 애플리케이션입니다.
우리가 일상생활에서 잘못 사용하고 있는 콩글리시를 쉽고 재미있게 정복해 보세요.
===== 공지사항 2010.05.12 ======
2.1.1 업데이트 중입니다.
버그내용: "개그맨"에 대응되는 영어표현에 "개스스토브" 내용이 들어갔었습니다.
업데이트 리뷰중이며, 다음주까지 앱스토어 업데이트판이 등록될 것입니다.
2.1.1 추가기능: 콩글리시의 일본어 대응어도 동시에 보여줍니다.
콩글리시를 바로잡으면서 일본어 단어도 가져가세요.
구성 및 특징
총 230여 개의 콩글리시 수록
미국영어, 영국영어가 다른 경우 모두 제시
북마크 기능
Enjoy Beijing 1.1(Travel)[iTunes]
Price: $6.99 -> Free, Version: 1.1
The main purpose of the software is to help you find the best restaurant to meet your needs (the soft has been installed a database with almost 20000 restaurants info in Beijing, China).
When looking for choices via the soft, you could search by keywords as usual. To get further inspirations, you could search by specified address or by positioning service of the phone to get as many restaurants info as possible within a radius of 500 or 1500 meters around, e.g. input the address of "Prince Gong Mansion (恭王府花园)" to check out the function.
As soon as you find an interested restaurant, the soft will continuously provide you with the Google map of the place, the most popular dishes, the comments of other e-friends; moreover, the soft supports direct dial for your convenient contact.
Regarding the browse payment, since most of data has been stored in the software itself, generally, you will need to pay for the network flow of positioning only. Nevertheless, if you need to check the e-comments or the location in the google map, you may have to pay an additional charge for the extra network flow.
99 Happy Paintings 1.0(Entertainment)[iTunes]
Price: $.99 -> Free, Version: 1.0
Check out
Greatest and Most Expensive Paintings FREE for a limited period
365 Great Paintings - A Painting a day
Calendar 2010 Art-Paintings
Wildlife Calendar 2010
These are 99 great paintings that make you feel happy !
Paintings to cheer you up !
CHEER up for LIFE is short.
This app contains 99 paintings chosen from among the greatest works of Chagall, van Gogh, Monet, Manet, Degas, Dali, Vermeer, Rembrandt, Renoir, Matisse, Gaugin, Childe Hassam, Emily Carr, Tom Thomson,Kirchner, Whistler, Kandinsky, Ryabushkin, Pissarro, Lacombe etc.
Features:
An app containing greatest cheerful paintings
Set the painting as wallpaper
Email the painting
Look at them for the sheer joy of it !
Check out our similar apps:
365 Great Paintings: A Painting a day
Greeting Cards for 2010
OR
First Animals - for KIDS.
Baby Sweet Dreams
Baby Engage
Animal Book
1000+ Financial Terms
Interview Buzz Pro
CFA Quant, CFA Portfolio Management
NOTE: This app does not contain names of painting and names of painters.
Eat Fish! 1.01(Games)[iTunes]
Price: $.99 -> Free, Version: 1.01
FREE FOR A LIMITED TIME!!!
Eat Fish! is a game of classic fish eating action, with the addition of massive combos, power-ups, and many other new elements to create a game that is new and fresh: try to eat the fish that are smaller than you while avoiding those that are bigger, attempting to eat fish in quick succession to rack up insane combos and grow to massive sizes. Level up until you become a giant shark able to eat everything on the map for a limited time!
Cute 3d graphics, 2 control modes (touch or tilt), unlockable characters, magic shrimp power-ups, shark mode, progressive game-play, insane combos, changing backdrops and more! Last as long as possible and submit your score to the online leader board!
That's not all though! Eat Fish! includes a fully featured aquarium where you can buy plants, rocks, props, sunken ships, and many different kinds of unique fish and animals, including squid, puffers, crabs, robot fish, sharks, and more! No lame in app purchases either... you earn points by playing single player, and can spend those as you want!
FEATURES
Classic fish eating action
Two control types: touch and tilt
Polished interface
Gorgeous 3D graphics
Unlockable characters
Power up into shark mode
Insane combos
Customizable aquarium -- no in app purchases necessary!
iSensor 1.00(Utilities)[iTunes]
Price: $49.99 -> Free, Version: 1.00
Datalogger (realtime) for accelerometers and compass.
On unit with compass the compass information is also included. Shows the raw data values and degrees tilt / compass.
Information from the datalogger can be exported to UDP server on computer in the wifi network, or to apache/php server configuration.
Build for OS 3.1+
iCount Cars 1.0(Entertainment)[iTunes]
Price: $.99 -> Free, Version: 1.0
Have you ever wondered how many different cars are passing by while you are on a trip, sitting in the passenger seat of a car, truck, train or a bus? The iCountCars app will help you to know the exact numbers! Education is also included! With iCountCars you will not be bored anymore! Your children will never ask you 'Are we there yet?' again!
All you need to do is to tap different car logos on the screen for every passing car. The app will do the rest of the job. It will count cars, sort them by brands; give you the exact numbers, counting speed and timing. You will also be able to know history, see pictures and details about all car brands and models you have just counted.
We have 47 built-in brands of cars. They cover most car makes you can meet on roads and freeways.
This version features:
47 car brands
Build-in brand info linked pages
Undo function
Thank you and Enjoy!
Remember: NEVER use this app while DRIVING!
Your comments are WELCOME!
필수 영어 단어 - Voca 1500 1.0(Education)[iTunes]
Price: $.99 -> Free, Version: 1.0
1500단어만 알면 영어로 대화하는데 문제가 없다고합니다. 심지어 1500단어만을 사용하여 뉴스를 제공하는 사이트도 있습니다. 그 필수 1500단어를 보면 대부분 아는 단어일지라도, 실제 사용하려고 할때 쉽게 떠오르지 않는 것이 문제입니다.
본 프로그램은 그 필수단어 1500개를 반복학습을 통해 더 익숙해지기 위한 도구로 개발해보았습니다. 큰기능은 아래와 같습니다.
통계 : 지금까지 학습한 단어에서 정답수와 오답수를 표시.
연습 : 뜻에서 단어를 생각하기, 단어에서 뜻을 생각하기, 등의 연습기능. 복습/개인단어를 사용한 복습모드.
복습 : 복습단어를 관리하며, 연습에도 사용됩니다.
개인 단어 : 사용자가 원하는 단어를 추가하여 관리할 수 있으며, 역시 연습에도 사용됩니다.
기본단어 : 1500단어를 모두 볼 수 있습니다. 오른쪽의 인덱스를 통해 빨리 찾기도 가능합니다.
이 1500단어를 마스터함으로써 영어에 대한 자신감을 회복하는 기회를 주는 프로그램이 되었으면 좋겠습니다.
Sudoku Infinite 1.3.0(Games)[iTunes]
Price: $.99 -> Free, Version: 1.3.0
Sudoku Infinite is an awesome Sudoku app that allows you to play on an unlimited amount of grids! There's no risk to get twice the same grid since they are randomly generated. It's virtually infinite, and you'll never get tired of this game. The application isn't provided with a limited amount of grids, for one reason: it can create them from scratch whenever you want to play.
Three levels of difficulty are at your disposal. Whenever you need it, you can check the game to be sure you didn't make any mistake. And if you can't find a solution to our hardest grids, no worries: our solver will show you the completed grid! You won't be frustrated anymore.
Easy to use, fast to launch and load, fast to save and quit, this is THE Sudoku application you want to have.
Features:
Improved random generation of grids
Three levels of difficulty
Play without Internet connection
Save scores
Save and resume automatically the game in progress (you won't lose your game because of a phone call, for instance)
Grid solver
Pause and resume game
Grid check : you will know in a click if you're on the right track or if you made a mistake earlier in the game
Ready for iPhone OS 3.0
Booty Gong 2.0.1(Entertainment)[iTunes]
Price: $.99 -> Free, Version: 2.0.1
Have you ever had to let a friend know what you've been up to, but had to do it quickly and discretely? Now you can with "Booty Gong!"
Back in the days of Pirates, people were fascinated with finding Pirate treasure, also known as "Booty".
It was so prevalent, in fact, that when search parties had to let other members of their group know when they found some "Booty", they had to do it in such a way that wouldn't cause too much attention. One of the most common forms of this communication was the gong, commonly referred to as the "Booty Gong!"
Nowadays, finding Pirate Treasure isn't so prevalent, but every once in a while, we need to let our friends know what we've been up to and "Booty Gong!" lets you do just that.
Simply press the "Ring the Gong!" button and select whether to ring your own Gong or to notify a friend. Choose your friend and a Push Notification will be sent to them notifying them of your experience.
*Note: A network connection is required to Gong friends.
(The above story is most likely not true.)
Time The Distance 1.2(Navigation)[iTunes]
Price: $.99 -> Free, Version: 1.2
** check out RoutePad for a more complete application **
Time The Distance lets you draw a route on the Google Maps, calculates the length of it (miles or kilometers) and estimates the travel time.
You can choose between your current or average speed, which are automatically detected, or specify it manually.
Thanks to the easy way to draw a route, it can be also used as a reference if your route is not the one that the Maps application suggests you, e.g. if you go hiking / jogging / sailing / flying...
It is possible to edit a route and reuse it later, just remember to adjust the time you started moving, by tapping the green flag and accessing its properties.
To adjust start position, destination or intermediate points press them for a while and drag
Who's Driving? 1.0(Utilities)[iTunes]
Price: $.99 -> Free, Version: 1.0
NOW FREE!!!
Hurry.. this application will only be on the app store for 3 more days. Apple is going to remove my application unless I pay them $100 to renew my developer license. Download today before it's too late!
What's the first question everyone should ask before heading out with a group of friends...?
Who's Driving?... That's exactly what this application answers.
Who's Driving? is fun and easy to use. You simply enter your list of friends, shake it up, and let the Who's Driving? algorithm randomly select the driver(s). It will even place passengers in the car along with their assigned seats.
Use it with co-workers to decide Who's Driving to lunch today. Use it with your kids to stop arguments about who gets to ride shotgun. Use it with your drinking buddies to select a designated driver and ensure a safe and fun holiday season.
Who's Driving? is a must have application for any iPhone user.
Big Brother 11 Hamster Soup 1.3(Entertainment)[iTunes]
Price: $1.99 -> Free, Version: 1.3
** NOTE **: Big Brother 11 USA has ended, and the information in BB Hamster Soup will no longer be updated for Season 11. A new Big Brother Hamster Soup will be back next season for Big Brother 12!
The hit CBS Reality TV Show is back! Big Brother 11 USA is a reality show in real time - when the TV show stops, the real show continues online with live feeds peeking in on the Hamsters for the next three months. Hamster Soup is your way to keep track of all the excitement and drama that goes on live in the Big Brother house.
Features include:
The Daily Dish, a summary of the day's big events
Live Updates powered by JokersUpdates.com, the premiere web site for reality TV news, rumors and chat
Hamster Bios, where you can find out all you need to know about your favorite BB11 Hamster!
When you can't watch the live feeds, Hamster Soup has your Big Brother 11 fix!
Note: Hamster Soup requires an Internet connection to download live updates.
1stImpressions iPhone Blog says..
"Big Brother Hamster Soup is 'the app for that' if you are a fan of the Big Brother reality series. I confess, watching the 'hamsters' is a guilty pleasure of mine. This $1.99 app is a requirement for any fan of the show."
http://www.palmpage.com/1stImpressions/?p=437
Because it's been requested, here are some of the abbreviations and their meaning from the Live Updates:
NT - No Text (means there is no additional text to the update)
FOTH, FISH - If you have seen the live feeds before, this notes when the feeds go to the Front Of The House or the FISHtank, when something is going on that producers don't want going out, such as when they have to talk to the hamsters over the loudspeakers.
WC - The bathroom
KT - The kitchen
HN - Have-Not room
RR - Red Room
SS - Splish Splash Room (Pool room)
BY - BackYard
DR - Diary Room
To Crazy addicted to BB: You can always refresh what you're reading by tapping the banner at the top of the screen (it works as a refresh button). The first time you run the app, it tells you how to do this. Thanks for the review!
My Brute 2.0(Games)[iTunes]
Price: $4.99 -> Free, Version: 2.0
My Brute is FREE for 24h with AppGratuites.com a new free app per day!
8/10 SILVER AWARD on Pocketgamer.co.uk
4.2/5 Stars on APPVEE.COM
COME AND JOIN US AND RUB SHOULDERS WITH THE CHAMPIONS OF THE ARENA!
My Brute is a crazy, off-the-wall game of combat that gives you the chance to challenge fighters from all over the world.
You simply take on a series of challenges, gain experience, unlock new skills and crush your enemies with ever-greater speed.
My Brute is easy to access and allows you to:
Unlock and personalise up to 9 brutes.
Invite other players to become your pupils.
Open your own dojo and find yourself a master worthy of this title.
Fight up to 5 opponents a day.
Discover and master more than 70 skills and weapons.
Unlock up to 8 battle arenas.
Have discussions with other players from around the world via Open Feint.
Challenge your friends on Facebook Connect.
THROW PLENTY OF BLOWS, KICKS AND PUNCHES TO BECOME THE MOST FEARED BRUTE OF ALL!
Bulkypix is developing additional features which will be offered to you on a regular basis.
Releases:
Update 1: My Brute
Update 2: My Brute V1.5: iPhone OS 3.0 features: access to your own iPod library so that you can listen to your own music while playing.
Update 3: My Brute V1.6: Opening of the "Pantheon of Brutes". This version offers you a world ranking.
Update 4: My Brute V1.7: The brutes are on the loose! New arena available.
Update 5: My Brute V1.8: My Brute around the world. This update offers you the chance to choose a location for your dojo on a map of the world.
Coming soon:
A set of titles which you can unblock for your brutes.
Proudly display your "Ultimate Brute" or "Human Wall" title.
Dozens of titles will be available so that you can personalise your favourite brutes even more.
Configuration requirements:
Compatible iPhone and iPod touch
Wifi/Internet connection required
CHECK OUT OUR OTHER EXCITING GAMES:
Hysteria Project,BaDaBoo, Daily Quizz: what happened today
Kiwitiki 1.01(Games)[iTunes]
Price: $3.99 -> Free, Version: 1.01
Press:
iPhoniacs: 8 / 10 (Very good) "One of the pleasant surprises this season." Lafautealamanette: "I was not expecting the surprise of a game as easy to handle and take."
GameBlog: "This little game platform full of good humor has charmed us with his concept totally pacifist and naive design."
Be Kiwitiki, a cute little bird who loves flowers! Collect the flowers in each level, trying to find the path that will give you the highest score. Pay attention, Kiwitiki is full of secrets!
Kiwitiki is a platform game that's accessible to all players, young or old, casual or hardcore.
Simple controls, no enemies, no frustration, just fun.
With a bit of practice and forethought, Kiwitiki will deliver a deep gameplay that will charm the most demanding!
iMMA : UFC 2.1(Sports)[iTunes]
Price: $.99 -> Free, Version: 2.1
SPECIAL INTRODUCTORY PRICE
iMMA brings the latest news about MMA and UFC from "MMA News" and ESPN right to your iPhone/iPod Touch instantly. Carry around iMMA in your iPhone or iPod Touch like you carry a newspaper. Information is updated in Real time - no waiting for morning newspapers.
FEATURES:
Offers TRUE OFFLINE browsing experience: You can read all the news even when there is no EDGE/3G or WiFi. Even when you are in a subway, you will have access to news articles!
Choose your information from top MMA and UFC websites.
Sharing: Email links to your friends about your favorites articles.
NOTES:
Must be connected to the internet the FIRST time you run this app via WiFi, Edge or 3G. No internet connection is required after running successfully the first time. However to get regular updates internet connection is needed.
Keywords/Tags : UFC 102, UFC Results, UFC News, MMA News
All trademarks, logos and copyrights are property of their respective owners.
iTrack My Friends 1.0(Social Networking)[iTunes]
Price: $.99 -> Free, Version: 1.0
THIS APP WILL BE FREE TODAY AND TODAY ONLY!
Please read the instructions to figure out the trick!
Imagine telling your friend that you can track anyone in the world by simply searching their name. They won't believe you, but once you pull this app out there will be no doubt in their mind!
WHAT IT DOES:
The app works by tracking where YOU are, so to start off, you enter your friends name (who your with) and after all of our fancy animations and high tech sounds, it will show his (your) location.
But what happens when (s)he gets smart and says to type someone else's name?
Well, you type it in and we'll send a fake error message saying that the person isn't in our "database".
FEATURES:
The app comes with state-of-the-art animations and graphics guaranteed to fool even the smartest people. It also has an information page with tons of bogus information on how the app works. In addition, you can switch between three different map views and quickly add people from your contact list.
INSTRUCTIONS:
In order for the app to work correctly you must read this. If you want the map to find you and whoever your with, you type in the desired name and press the RIGHT SIDE of the "Search Database" button. If you want it to give an error message (if the person that your friends wants you to track isn't with you) all you have to do is press the LEFT SIDE of the "Search Database" button. It's that simple!
Brain Medley 2.2(Games)[iTunes]
Price: $.99 -> Free, Version: 2.2
Free in limited time!! Get it soon!!
Wanna practice your memory in a funny way? Try Brain Medley!
Experimental results show that stressing your memory will help develop it. Brain Medley is a funny game just designed for this purpose. Not only is it beneficial, but also interesting and easy to play! Enjoy it anytime and anywhere with your tiny device!!!
Features:
Including six serial funny games.
A comprehensive competition mode combined all six games together to challenge yourself.
Three difficulty options for each game.
A Global Ranking System to compete with players all over the world!
A Local Ranking System to track your progress.
Friendly instructions for each game.
User control over background music and sound effect.
Low prize but high quality! Definitely worthy!
If you have any question or advise, please contact us at:
email: [email protected]
http://mtjunstudio.blogspot.com
KOREAN KEYBOARD AUTO SAVE 한글키보드 자동 저장 1.5(Utilities)[iTunes]
Price: $.99 -> Free, Version: 1.5
영문키보드를 한글키보드라고 생각하고 그대로 입력하면 자동으로 한글로 변화되어 저장되는 기능을 가지고 있습니다.
바로 저장된 한글은 다른 앱에서 붙여넣기를 해서 사용하시면 됩니다.
한글키보드를 다들 외우고 있을것입니다. 그대로 입력만 하시면됩니다. 이 앱은 계속 무료로 제공됩니다.
TweetCoon 1.0(Games)[iTunes]
Price: $.99 -> Free
PLAY 50 stages !!
BUILD and TWEET your own stages !!
DOWNLOAD others' stage !!
**NEW TYPE of Twitter Integrated Game !!!!
Make NEW twitter FRIENDS by posting your feedback and stage!
Hear feedbacks from TweetCoon-Twitter users worldwide.
Not a twitter user ?, No problem to enjoy this game, You can build and download stage WITHOUT Twitter Account.
**Fun 50 Stages, need Your FAST fingers , SHARP eyes and SMART brain.
***PLAY:
.Easy to Play (from 4yrs to 90yrs)
.Jump, run, rise, eat and FLY with two thumbs
.50 thrilling stages to play.(Looks simple but exciting)
.Accurate Control Pad (supports 8 directions) and one BIG Jump button.
.Feedback tweet can be posted after finish a stage.
***BUILD:
.Build Your Stage with ease.
.Share stages you built with others.
.Can play your own stages.
.Post your stages to Twitter.
."Smart Stage Compression" makes a stage into a Tweet with your message.
.Can build EASY stages for your kids.
***DOWNLOAD:
.Download stages from others.
.No Twitter ID is required when you download stages.
.Twitter OAuth support (secured connection)
.Fun stages from user will be listed in Hot Stages section.
.Can enjoy others stage. Endless FUN!!
**To post feedback and Stage, You need your Twitter Account. That makes you enjoy this App more!!
99 Happy Paintings
,
Big Brother 11 Hamster Soup
,
Booty Gong
,
Brain Medley
,
Eat Fish
,
Enjoy Beijing
,
Free Apps
,
iCount Cars
,
iMMA
,
iPod Touch
,
iSensor
,
iTrack My Friends
,
Kiwitiki
,
Konglish Dictionary
,
My Brute
,
Sudoku Infinite
,
TiltShift Generator
,
Time The Distance
,
TweetCoon
,
UFC
,
Who's Driving
,
Zen Particle Toy
,
너구리
,
무료 어플
,
아이팟 터치
,
오락실
,
콩글리시
,
필수 영어 단어
,
한글 어플
,
한글키보드 자동 저장