알림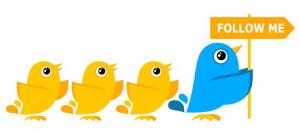 무료 어플에 대한 소식을 조금 더 빨리 알고 싶다면 "연아와 트위터를"를 읽고 팔로하기 바란다. 트위터로는 글을 통해 소개하기 힘든 100명 한정, 한시간만 무료와 같을 어플도 올리기 때문이다. 마지막으로 트위터를 통한 질문에는 거의 답하지 않는다. 트위터를 이렇게 운영하는 이유는 "트위터 운영 노하우 및 팁"이라는 글을 보면 된다. 따라서 트위터로 질문하고 답이 없다고 서운해 하지 않았으면 한다. 질문을 하고 싶다면 반드시 블로그에 관련글을 찾아 올리거나 "도아의 QNA"를 이용하기 바란다.
FREE for today only!
즐거운 한가위라 한가하게 어플에 대한 설명을 할 처지가 아닙니다. 따라서 오늘도 어플에 대한 소개는 따로하지 않겠습니다. 오늘은 총 9개의 어플입니다. 어플 중에는 마음에 드는 어플도 몇개 있더군요.
Touch & Copy Character 1.2(Utilities)[[iTunes][1]]
Price: $0.99 -> Free
FREE ONLY FOR TODAY!!!!!
Touch & Copy Character improves your mobile chatting, twittering and blogging making it more fun!
It displays an awesome list of fun characters for you to use. How does it work? Just touch and go! When you touch a character it is automatically gets copied, for you to use in any other application, using paste.
These are not Emoji characters, so you can use it with any keyboard, in any application, no need for extra settings.
Touch & Copy Character keeps track of your frequent touches. The "Favorites tab" displays the characters you use the most, in order!
If you like to use many characters at once, and you want to avoid opening and closing the app, you can go to the "Build Text tab", and start typing your text. When you need to use a character, you hit the "Done" button, go to select your character, and it automatically gets pasted right after your previous text. You can continue to write and when you are finished, just click "Copy All" and everything gets copied.
You can now paste your text anywhere!
You can watch it in action on a video on our site, or at https://www.youtube.com/watch?v=3ye2Xi52IWk
Requirements: Runs on iPhone or iPod Touch with firmware version 3.0 and above, as it uses the new copy/paste feature.
You can contact me on any questions, doubts, suggestions or bug-reports: [email protected] or visit me at www.sebastianarena.net
iVandal™ 1.0(Games)[[iTunes][2]]
Price: $1.99 -> Free
iVandal™ - FREE for a limited time!!!
DISCLAIMER: MerckTech™, Inc. does not condone or promote vandalism of any sort or kind. This application is for entertainment only. Play responsibly!
iVandal™ - for the little kid in all of us!!!
iVandal™ is an application designed to provide hours of endless fun letting you deface pictures using paintballs, spray paint and throwing rocks.
Virtually vandalize anything or anyone that you can take a photo of or that you have a photo of. Your boss, your ex, your friends, your rival football stadium or team, you name it, if you can get a photo of it then you can virtually vandalize it using iVandal™. Save the picture after you have defaced it and show it off to your friends.
iVandal™ is always entertaining because the pictures always change. There are no levels like a game, where you see the same things over and over again and again. With iVandal™ you control the backdrop of the application by the pictures you take or import.
If you are bored in a meeting or hanging out with your friends, iVandal™ is sure to entertain across age groups. Download it today and start the fun!
iHave Issues 1.1(Medical)[[iTunes][3]]
Price: $1.99 -> Free
FREE TODAY!
iADD Adult - A Validated Assessment tool for adults.
Do you have issues that you want to change ?? Does someone you know have issues that they need to change?
First...take ( or give) the fun and easy " Issues" Quiz.
Next: Press the orange arrow to take the ADD Adult Assessment. A validated Assessment tool that you can e-mail to your health care provider right now!
Free Update has been approved by Apple:
Includes new scoring information as well as a spelling edit.
Thank you for your patience and helpful reviews.
Schedule an appointment with your provider to discuss your Assessment. You may have Adult ADD and not know it. You may be able to improve your productivity at work, your personal relationships and your outlook on the future with medication and therapy.
Physicians: Review patient results, consult with your patient and submit this assessment to your EMR.
iADD Vanderbilt Assessment for Parents & Teachers. 1.1(Medical)[[iTunes][4]]
Price: $2.99 -> Free
Free Friday!
VANDERBILT ADD/ADHD Screening for kids.
VALIDATED ASSESSMENT FORMS for Parents and Teachers.
Finally, a fast & "GREEN" way of filling out and submitting the Vanderbilt Assessment form to your child's Pediatrician.
Parents and Teachers.....fill it out & e-mail it with the touch of an iPhone or iPod screen!
Physicians: you can easily review your patients results & submit the forms to your patients EMR.
Free update includes: Improved scoring screen for e-mail and printing.
Classifieds Pro 1.1.0((Lifestyle)[[iTunes][5]]
Price: $2.99 -> Free
Free for 1 week to celebrate 15 years of providing Internet solutions.
If you only have one classifieds app on your iPhone or iPod Touch, this is the one. Classifieds Pro gives you access to Craigslist, eBay, EPage, Oodle, iClassifieds, and many more, all in one place.
Bonus: Purchase Classifieds Pro today and receive 30 priority points. Use these points to boost viewers for ads you post on iClassifieds, our iPhone exclusive network of advertisers and readers.
Whether you are trying to sell your car, find tickets to an event, or you just want to grab a bargain before anyone else, Classifieds Pro is for you.
Classifieds Pro does more than any other app:
Browse ads from the best classifieds sites.
Post ads with pictures right from your device.
Search millions of listings on multiple sites.
Reply to an advertiser through the app.
With many more features:
New sites will be added (for free).
Superior ad listings:

Most ads (including Craigslist) have thumbnails.
Selectable page size for longer listings.
Ad price, age and distance listed.

Share ads through email, Twitter, or Facebook.
Priority given to ads close to you.
Disable sites that do not interest you.
Bid/Buy from the application.
History of your recently viewed ads and searches.
Bookmark favorite ads, searches, and categories.
Edit, see readership, and manage your ads.
Classifieds Pro is brought to you by AdConnect, a service of EPage, Inc., providing online classifieds since 1994.
MEVO & The Grooveriders 1.2(Games)[[iTunes][6]]
Price: $0.99 -> Free
WEEKEND GIVEAWAY PROMO
Join over 40,000 users who are addicted to the game play and music of Mevo & the Grooveriders.
Recently featured in "New and Noteworthy" and "What's Hot"
So what is Mevo?
Mevo is a super-addictive rhythm game that plays like a Mario-style platformer. As Mevo grooves through 5 different worlds, you help him keep his beat by tapping along to the music.
You win Silver, Gold and Diamond Gruv awards for successfully completing each level.
To check out video footage on Youtube: https://www.youtube.com/redrocketgames
Hey, keep giving us those great 5 star reviews & we'll keep bringing out cool new levels.
FEATURES:
One-of-a-kind Rhythm Gameplay
Fantastic Landscapes to explore
Multiple levels with more to come each month
Customizable avatars
Three difficulty levels to test yourself against
Power Ups to play with
Local and Online Global High Scores
1-on-1 Duel: Winbugs! v1.0(Games)[[iTunes][7]]
Price: $0.99 -> Free
Grab Winbugs while it's FREE - 3 days only!
Bugs are advancing from the evil windows of chaos to destroy the whole world! Save the world, make it a better place, for you and for me and the whole entire human race by working together with your partner. But don't get it wrong: the real enemy is right in front of you...
"1-on-1 Duel: Winbugs!" is a funny action game that allows you to duel with your friend, via a short or an endless bugs-smashing match on a single iPhone / iPod Touch device. A classic Top Vs Bottom game.
5 Scenes / Difficulties
Funny Artworks & Sound Effects
Simple Battle Statistics
Battery 1.0.1((Utilities)[[iTunes][8]]
Price: $0.99 -> Free
Free for a limited time to promote our new app Marbles ~ the puzzle game http://ow.ly/satS
Battery is a small utility app that helps you to monitor the current battery percentage on your iPhone or iPod Touch.
Battery automatically determines your device type(iPhone or iPod Touch) and displays the time remaining of:
talk time and internet on 2G
internet on Wi-Fi
video playback
audio playback
3G network use
Works on all iPhone and iPod Touch devices with the iPhone OS 3.0 firmware.
With Battery, you'll always be notified if your battery is full enough to watch a movie or play a game in a long trip.
TWITTER:
For free promo codes follow us on twitter: http://twitter.com/serpensoft
*Notez8: due to the limitations of the iPhone OS Software, this application only updates every 5% of the battery life. The estimated times are estimates only, results may vary. Your device must have the latest iPhone OS 3.0 installed.
Time Frames(Utilities)[[iTunes][9]]
Price: $1.99 -> Free
Time Frames is now free for a limited time.
A multi-phase session timer for:
Meditation Sessions, Workout Sessions, Interval Training, Practice Sessions, Therapy Sessions, Presentations and more...
Time Frames allows you to easily time or monitor any activity that consists of one or more parts or periods. You create customized, timed sessions by choosing the number of sequential periods desired, their individual durations, and their individual ending sounds. During an active session the display will show the total time remaining in the session, which period is currently active, and the time remaining in that period. The preset sounds signal completion of each period. A session may be paused and later resumed as desired.
Time Frames includes three sample sessions which provide starting points and ideas for use. These examples include a meditation session, a workout session, and a child's homework session. Users will find Time Frames a helpful tool for many other timed activities, from music practice to baking, athletic pastimes to therapy sessions.
What reviewers on other sites are saying:
"Wow! Phenominal idea and great implimentation. This is a great timer application for times where you need to split time into multiple events. Really well done. "
Learn more about Time Frames on our web site.