알림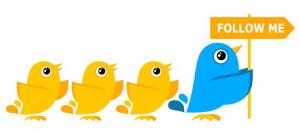 무료 어플에 대한 소식을 조금 더 빨리 알고 싶다면 "연아와 트위터를"를 읽고 팔로하기 바란다. 트위터로는 글을 통해 소개하기 힘든 100명 한정, 한시간만 무료와 같을 어플도 올리기 때문이다. 마지막으로 트위터를 통한 질문에는 거의 답하지 않는다. 트위터를 이렇게 운영하는 이유는 "트위터 운영 노하우 및 팁"이라는 글을 보면 된다. 따라서 트위터로 질문하고 답이 없다고 서운해 하지 않았으면 한다. 질문을 하고 싶다면 반드시 블로그에 관련글을 찾아 올리거나 "도아의 QNA"를 이용하기 바란다.
FREE for today only!
어제는 전송량 초과가 있었다. 어제 트위터에 올렸지만 오후 8시경에 전체 10G 트래픽의 7.4G가 소모됐기 때문이다. 그리고 오늘 역시나 전송량 초과로 접속할 수 없었다는 댓글이 있었다. 어제 올린 알집에 대한 글 때문이 아닌가 싶어 하는 분도 있었다. 그러나 알집 때문이 아니라 RSS 피드 때문이었다.
프레스블로그에 글을 등록하기 위해 RSS 피드의 수를 5개에서 30개로 바꿨는데 이것을 다시 되돌리지 못한 덕에 RSS 피드로만 4G의 트래픽이 날라갔기 때문이다. 따라서 무료 어플을 비롯한 이런 소식을 조금 더 빨리 알고 싶다면 트위터 가이드를 읽고 팔로하기 바란다. 트위터로는 글을 통해 소개하기 힘든 100명 한정, 한시간만 무료와 같을 어플도 올리기 때문이다.
오늘은 총 10개의 어플을 소개하겠다. 다만 오늘 소개하는 어플은 오늘만 무료로 보기 힘든 어플이 많다. 내년 6월 1일까지 무료[1]로 제공되는 어플, 올해까지 무료로 제공되는 어플, 11월까지 무료로 제공되는 어플등 무료로 제공되는 기간이 비교적 긴 어플이 여럿 있기 때문이다.
먼저 Daily Tasks (To Dos)는 다른 설명은 필요없을 것 같다. 일정과 할일을 관리하는 어플이다. 평상시 1불에 판매되며 언제까지인지 모르지만 무료로 제공된다. 다만 이 어플은 기능이 조금 많은 것 같아 오늘만 무료 어플로 소개한다. TweetMyLoc는 친구와 가족에게 자신의 위치를 전송하는 어플이다. 평상시 1불, 제한된 시간 동안 무료로 제공된다.
iCheers!는 평상시 1불, 6월 1일까지 무료로 제공되는 어플이다. 이 부분은 어플 제작사에서 실수로 표시한 것으로 보인다. iCheers!는 임의의 언어로 환호하는 방법을 알려주는 어플이다. Platz는 스마일리로 사과를 따먹은 게임 어플이다. 평상시 1불, 제한된 시간 동안 무료로 제공된다. Brain Plus는 기억을 시험하는 메모리 게임 어플이다. 평상시 2불, 제한된 시간 동안 무료로 제공된다.
CookieCombo는 쿠키 모양의 카드를 이용, 그림을 맞추는 게임 어플이다. 평상시 2불, 제한된 시간 동안 무료로 제공된다. Quickie Cricket은 엄지로 공을 던지며 하는 클리켓 게임 어플이다. 평상시 1불, 제한된 시간동안 무료로 제공된다. Periodic Table and Atomic Mass Calculator는 말그대로 주기율표와 원자량을 계산하는 어플이다. 평상시 1불, 할로윈 기념으로 무료로 제공된다.
Travel Manager는 여행이나 이벤트에서 돈, 환율등을 확인할 수 있는 어플이다. 평상시 2불, 올해까지 무료로 제공된다. Moon Globe는 일단 용량이 조금 크다. 40M가 넘는다. 평상시 2불에 판매되며, 11월까지 무료로 제공된다. 달을 3차원으로 볼 수 있는 어플이다.
Daily Tasks (To Dos) 1.9(Business)[[iTunes][1]]
Price: $0.99 -> Free
Daily Tasks is a simple todo list application that allows you to organize tasks by day and view them by Day, Week or Month. You can create tasks for the present date, schedule it for a future date or go back in time to see what you worked on.
NEW
Choose from 11 font and 9 color options to create your own unique UI theme
Larger button sizes, additional drag n drop and repeating task options
How To videos posted on the app website
DAILY VIEW
Gives you a clear picture of the tasks scheduled for a specific day. If the date is 'Today', it also auto carries forward incomplete tasks from the previous days. From past or future, to come back to 'Today', tap the part that shows the date.
WEEKLY VIEW
Gives you a picture of the complete full week from Sunday to Saturday. While navigating, you can reach the current week easily by tapping the part that shows the weeks date range.
MONTHLY VIEW
Displays the full month and number of open tasks per day. Tapping a day takes you into the full view of that day. If you are in a future or past date and want to come back to the current month, simply tap the month title (e.g. June 2009).
SEARCH
Full-text search through the task title and notes.
REPEATING (RECURRING) TASKS
When creating a new task, it can be marked as a repeating task. Once created, each instance of the repeated task can be independently edited allowing you to customize the series. You also have the option to delete the individual task or the full repeating series. A repeating count can be set to repeat the task a fixed number of times. Options - Daily, Every 2 days, Weekly, Monthly, Every 2,3,4,6 months, Yearly.
COLOR AND FONT OPTIONS
Create your unique combination of color and fonts by selecting from 9 colors and 11 fonts. To select color and fonts, start the standard "Settings" app on your device and look for "Daily Tasks".
DRAG N DROP
You can move the tasks around by simple drag n drop. Tasks can be dragged from 'Past Due' to 'Today' or from one day to another in the 'Weekly' view. To enable drag n drop click on the 'Pencil' icon in the top bar of the supported views and then move the tasks around by holding and moving the 'lines icon' that shows up next to each task.
NOTES
Add notes and description to each task.
QUICK TASK
Tasks can be created by entering just one field. The first line corresponds to the task title and the following as task description & notes.
CATEGORIES
Tasks can be organized into categories and the various views including Search filtered by a category. To filter, click on the 'Categories' icon in the top left corner of the bar.
FLAT LISTS
Instead of a day view, you can view tasks as a flat list, which can be further filtered by a 'Category'.
BADGE
The total number of open tasks till 'Today' are shown on the iPhone/iPod Touch home screen on the Daily Tasks icon.
EMAIL / MAPS / INTERNET SEARCH
You can email a task to someone or search the task in the Maps application or Google. To do this, click on the 'Pencil' icon next to a task in the day view and then click on 'Email', 'Maps', or 'Search' button.
Task notes are used to search and open in Maps. If no notes exist, the task text is used. When emailing, the task text becomes the subject and notes the email body. E.g. - you could use this to collect all your thoughts / notes for an email task and then finally email it.
FLEXIBLE
Use it for simple lists or sophisticated task categorization. Its various views and the repeating tasks feature can be combined to create customized routines (e.g. recipe calendar, weekly exercises, birthdays, mortgage/rent payments,...). An alternate use is for a daily log / diary.
TweetMyLoc 1.0(Social Networking)[[iTunes][2]]
Price: $0.99 -> Free
!!! FREE FOR LIMITED TIME ONLY !!!
Update your friends and family with your location automatically using TweetMyLoc from ArlexSoft (www.arlexsoft.com).
TweetMyLoc uses your free Twitter account to publish your location, speed and bearing via direct messages to up to 5 recipients or to your Twitter blog.
Location information is automatically updated every X minutes (configurable: from 2min to 24 hrs).
Hints to use:
update your friends with your location instantly in 1 click
update your family with your location while long distance car traveling (no more "Where are you? Are you OK?" phone calls!)
if you are a biker - launch TweetMyLoc, put your iPhone in your pocket and go! Your family and friends will be updated with your progress.
You can also send locations emails via Twitter direct messages notifications service.
Free Twitter account needed! Get it at www.twitter.com!
iCheers! 1.0(Entertainment)[[iTunes][3]]
Price: $0.99 -> Free
Free for limited time til June 1st
Learn how to say cheers in any language! No need for expensive language courses, or countless hours of studying, with icheers you will learn the one universal phrase that will turn you into the life of the party in any country! Scroll through iCheers to select specific countries or shake the phone to land on a random country's salutation. iCheers will make you socially fluent in over 200 languages, increase your confidence, help you attract members of the opposite sex, and increase your IQ! Cheers to that!
Platz 1.0(Games)[[iTunes][4]]
Price: $0.99 -> Free
[FREE! Limited Time...]
Platz brings traditional side-scrolling, platform gaming to the iPhone and iPod Touch.
Help Platz navigate his way around an assortment of creatures, platforms, and pitfalls -- all designed to prevent Platz from completing his journey.
Created for all ages, Platz has a special "Kids" version that features Alphabet-themed levels with alphabet letter blocks and words that Platz can collect along his way.
Contains 45 unique and challenging levels.
(Background game images are derivative works from Free Nature Pictures -- www.freenaturepictures.com -- and are licensed under a Creative Commons License).
Brain Plus 1.0(Games)[[iTunes][5]]
Price: $1.99 -> Free
FREE FOR A LIMITED TIME
If you are willing to testing your memory, we right now recommend you this 'Brain Plus' without hesitation.
Brain Plus is a simple and intuitional game with brains, which is how it makes possible for people from 4 year old kids to the middle aged to play this all together.
You will get used to the game with the diagrams you used to learn in your school when you were young, and you will realize that your memory and your capacity of your brain has been improved as you keep playing the game and as the level keeps going up.
Brain Plus consists of 3 brain games in total, which are 'WHAT'S THE NEXT?', 'WHAT'S THE ORDER?', 'WHAT'S THE ASKED ONE?'.
The 'TEST MODE' is that you can enjoy once only at a day and is that you can play all of those 3 games at once without pause and rank the total score on the World Ranking.
At this moment, you will need to access internet line first and you can check your rank of your brain on the World Ranking.
We invite you to Brain Plus, where everyone in the world competes with each other with their brains.
CookieCombo 1.1(Games)[[iTunes][6]]
Price: $1.99 -> Free
NOW A FREE DOWNLOAD FOR A LIMITED TIME!
GET IT WHILE YOU CAN AND TELL YOUR FRIENDS
Oh no! The sorting machine in the cookie factory has broken down! Can you help and fill the boxes with the right combination of cookies?
CookieCombo is a very addictive, fast-paced casual game based on the popular card game SET®. Make a combination of cookies by their properties as quickly as possible to score points. The more combos you make, the higher your score!
CookieCombo combines the best characteristics of the games you already love; look for a combination, feel the same time pressure and find the ultimate combos! CookieCombo trains your brain in true Braintainment style!
CookieCombo features just one play mode: make as many combinations as you can before your time runs out. By making combos you get time bonuses so you can play even longer. Instant fun and no hassle finding your ideal game mode: we already did that for you!
FEATURES
Addictive fast-paced game mode
Practice mode
Detailed descriptions
Time bonuses
Hints
Online High Score listings
Quickie Cricket 1.0(Sports)[[iTunes][7]]
Price: $0.99 -> Free
Looking for a fun game of quick flick action? Look no further!
Quickie Cricket is Free for limited time!
what people are saying
"we love it!"
"Frustratingly addictive!"
"you don't need to like cricket to love this game."
"addictive game worth downloading"
"The sort of fun game the iPhone was made for..."
Take a look at quickiecricket.com for more screenshots and global leader boards.
Quickie Cricket is a fun game where you pit your thumb flicking wits against our quickie cricket cheeky batsman from one of nine cricket playing nations.
The Quickie Cricket batsman is bobbing and weaving about and you'll gain points by flicking the ball onto his stumps, hit him on the body, in the face or between the legs and you'll lose points! Be careful, if you get him on the bat you'll lose more points and waste valuable time.
"arghhh"
You have 60 seconds to score as many points as you can. If you score a hat-trick of three consecutive wickets with three balls you'll get an extra ten seconds playing time.
Quickie cricket is not a game of cricketing jargon and complicated bowling or batting, it's Quick Flick action.
As well as a 60 second timer and a crazy batsman, you'll also need to judge the speed of delivery, get it too fast, and you'll over shoot everything, get it too slow and you'll get no points.
Use your thumb to position your hand and lift it up when you are ready to release the ball, make sure you dont go over the line, or its a no-ball foul and you'll lose more points.
Quickie cricket is integrated with ScoreLoop, so you can save your global high scores and challenge your buddies on the worldwide leader board.
Any problems or suggestions about Quickie Cricket, send us an email;
Periodic Table and Atomic Mass Calculator 1.1(Education)[[iTunes][8]]
Price: $0.99 -> Free
$$$ Halloween Sale | 100% off $$$
★★★Super Intuitive Interface★★★
Periodic Table and Atomic Mass Calculator is an interactive periodic table keypad that provides you with the information you need, when you need it, and all without getting in your way. You can tap each element to add its atomic weight, hold touch to see more details about any of the elements such as Name, Symbol, Atomic Number etc. All with incredible graphics and discreet visual feed back to inform your selections as you use the Periodic Table and Atomic Mass Calculator application.
✔ Touch/hold to see element's properties.
 ✔ Tap once to add atomic mass.
 ✔ Tap an element and you are ready to wiki that element if you so desire.
Application Overview:
✔ Undo And Redo Support.
✔Properties available with touch down: Atomic Number | Element Name | Symbol | Atomic Mass | Category | State. All smoothly organized to provide a natural feel to the displayed information.
✔Link to Wikipedia page of the tapped elements for more extensive description and properties.
✔Pleasant Animation and Graphics.
✔Dedicated costumer support. If you find any issues and/or want to suggest features please contact me though the support links provided bellow.
NOTE: A [!] indicates property value not fully known/understood. Otherwise most agreed property value is displayed. Updates reflect new settlements.
Travel Manager 1.0(Travel)[[iTunes][9]]
Price: $1.99 -> Free
memories = priceless
free in this year!!
☆ for money management in travel , event and etc.
☆ for checking the price of your own currency in travel to foreign country.
☆ for memories of enjoy travel.
You can manage your money in all the while of travel by this application.
This application can calculate exchange rate for travel in foreign country.
After your registration of exchange, when you pay something, you can check the price of your own currency. You can set up categories of payment freely.
This application show graphs and tables of total value of each categories.
If you register photos in your each payment, you can watch the album of payment memories.
If you ignore the exchange, you can use this application for management of travel in your own country and event.
Requirements
Compatible with iPhone and iPod touch (2nd generation)
Requires iOS 3.1.2 or later
Moon Globe 1.0(Education)[[iTunes][10]]
Price: $1.99 -> Free
The best, most amazing Moon app on the store is now FREE for the month of November. Your five-star reviews will help us keep it free indefinitely. If you like our work, we hope you'll check out our paid apps, Mars Globe and Moonlight Mahjong.
Put the Moon in your pocket with amazing 3D graphics and touch navigation. Moon Globe shows you how the Moon appears today, and lets you zoom in like a telescope with up to 500 power magnification. Switch to globe mode, and you can spin above the surface, taking in the hidden far side, and look over the limb to see Earth in the distance. Surface features and landed spacecraft are labelled in an elegant 3D tag cloud. Adjust the time dynamically with on screen controls, and watch the sunlight move over the terrain. Moon Globe even shows you where the Moon and Sun are in the sky at your location, with its dynamic sky compass.
Features:
Telescope mode and globe mode
Sharp high-resolution views
Dynamic time and illumination point adjustment
Realtime topographic shading
Over 1800 labelled terrain features
"Sky compass" shows Moon and Sun position in the sky; points toward actual north on devices with a built in magnetic compass (iPhone 3GS).
Image rotate and reverse to match how the Moon appears through a telescope or binoculars.
If you'd like to try out this app with a smaller download, see Moon Globe Lite, which has one tenth the bytes.
Become a fan of Moon Globe on Facebook: http://www.facebook.com/pages/Moon-Globe-App/170269732578
---
어플을 올리는 측에서 이전 할인 메시지를 그대로 올린 것일 수도 있다. ↩
Trackback
Trackback Address :: https://offree.net/trackback/2857