알림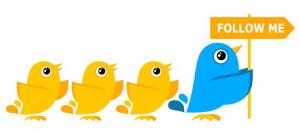 무료 어플에 대한 소식을 조금 더 빨리 알고 싶다면 "연아와 트위터를"를 읽고 팔로하기 바란다. 트위터로는 글을 통해 소개하기 힘든 100명 한정, 한시간만 무료와 같을 어플도 올리기 때문이다. 마지막으로 트위터를 통한 질문에는 거의 답하지 않는다. 트위터를 이렇게 운영하는 이유는 "트위터 운영 노하우 및 팁"이라는 글을 보면 된다. 따라서 트위터로 질문하고 답이 없다고 서운해 하지 않았으면 한다. 질문을 하고 싶다면 반드시 블로그에 관련글을 찾아 올리거나 "도아의 QNA"를 이용하기 바란다.
FREE for today only!
무료 어플에 대한 글을 올리며 가장 많이 받는 질문은 "한국 계정으로는 무료 어플을 받을 수 없느냐"는 질문이다. 현재 한국 계정으로 구입할 수 있는 어플은 별로 없다. 그러나 끊임없이 무료 어플이 올라오고 이런 무료 어플을 받으려는 사람을 위해 무료 어플용 미국 계정을 만드는 방법을 이미 올려 두었다. 따라서 한국 계정에서 받을 수 없다면 무료 어플용 계정 만들기라는 글을 읽고 무료 어플 계정을 만들어 사용하기 바란다. 다만 클릭 몇번이면 찾을 수 있는 이런 정보 조차 찾아 보지 않고 질문을 올리는 사람이 의아할 따름이다.
무료 어플에 대한 글을 올리면서 두번째로 많이 받는 질문은 무료 어플용 계정 만들기와 같은 방법을 사용해도 'None'이 나타나지 않는다는 질문이다. 심지어 'None이 없어졌다'는 거짓 정보를 흘리는 사람까지 있다. 이런 이야기를 들을 때마다 확인해 보지만 None 옵션은 있다. 다만 None 옵션은 일반적인 방법으로는 나오지 않는다. 무료 어플용 계정 만들기에서 소개한 절차를 1단계 부터 그대로 따라해야 나온다. None 옵션이 나오지 않는다면 절차가 틀린 것이다. 따라서 None이 나오지 않으면 무턱대고 질문하지 말고 첫단계부터 다시 시도해 보기 바란다.
무료 어플에 대한 글을 올리면서 세번째로 많이 받는 질문은 '난독증 환자의 질문'이다. 무료 어플에는 무료 어플만 나오지 않는다. 국내 어플, 좋은 어플이지만 할인된 어플도 소개한다. 아울러 이런 어플은 아무리 바빠도 본문에 무료 어플이 아니라는 것을 꼭 써둔다. 그러나 이렇게 해도 꼭 "XXX 어플은 무료가 아닌데요?"라는 글이 올라온다. 댓글을 달려고 하면 최소한 본문이라도 읽고 달자. 그렇지 않으면 난독증 환자가 된다.
오늘은 총 16개의 어플을 소개하게다. 가장 먼저 소개하는 어플은 반가운 마음에 어제 트위터에 먼저 소개한 iKorway Korean Subway이다. 우리나라 지하철 어플 중 최고의 어플로 3.0으로 판올림되며 디자인도 예뻐지고 버스 노선도 추가됐다. 3.0 출시 기념으로 평상시 3불에서 제한된 시간 동안 1불에 판매된다. 두번째로 Magic Room: AirBox라는 게임 어플은 아쉽지만 이미 유료로 전환된다.
Upsi Runner는 평상시 1불, 무료 기간이 명시되지 않았지만 유료로 전환될 가능성이 많은 게임 어플이다. AWESOME iFail Epic은 Fail Pics+Battery Status라는 이름에서 알 수 있듯이 조금 재미있는 그림과 배터리 잔량을 확인할 수 있는 어플이다. 평상시 1불, 가격 이력을 보면 유료로 전환될 가능성이 있는 어플이다. Bra-Fitter는 평상시 1불, 소개를 목적으로 일시 무료로 제공되는 어플이다.
Jacques & Stella's Mystery Files Club 1000은 평상시 1불, 24시간 동안 무료로 제공되는 게임 어플이다. 게임을 해보지 않아 정확히 어떤 게임인지는 나도 모른다. iBlast Moki는 평상시 2불, 가격 이력을 보면 유료로 전환될 가능성이 높은 게임 어플이다. 이 게임 역시 어떤 게임인지는 모른다. iWore는 평상시 무려 5불이나 하는 어플이다. 휴일 할인으로 무료로 제공된다. iGangster는 평상시 2불, 크리스마스 기념으로 무료로 제공되는 게임 어플이다. 역시 어떤 게임인지는 모른다.
Infernal은 한번 소개한적이 있는 음악 어플이다. 평상시 1불, 제한된 시간 동안 무료로 제공된다. iToy는 말 그대로 아이폰용 장난감이다. 평상시 1불, 제한된 시간 동안 무료로 제공된다. 1000+ Financial terms은 평상시 1불, 오늘 하루만 무료로 제공되는 어플이다. 금융권에 있는 사람을 위한 어플로 용어 가이드 북이다. Boxi도 한번 올라온 적이 있는 게임 어플이다. 같은 색깔을 상자를 모두 없애는 게임 어플로 평상시 1불, 제한된 시간 동안 무료로 제공된다.
다만 이런 무료 어플에 대한 정보를 조금 더 빨리 알고 싶다면 트위터 가이드를 읽고 팔로하기 바란다. 트위터로는 글을 통해 소개하기 힘든 100명 한정, 한시간만 무료와 같을 어플도 올리기 때문이다.
iKorway Korean Subway 3.0(Navigation)[iTunes]
Price: $2.99 -> $0.99
This is Korean Subway Application
i Kor(ean) + (Sub)way
Supports most of all information Each station's information.
only supports Korean version -> will support English next version
Contains all databases included so 100% offline version.
최고의 지하철 어플을 목표로 하는 iKorway입니다
구간검색기능과 지하철 정보를 찾아보실수 있습니다
그외 : 각 역 시간 정보, 역 주변 지도
전 도시 지원
기존 1.1 사용자 분들은 무료 업데이트입니다.
자세한 상황은 http://cafe.naver.com/appletouch.cafe ...
2009-12- ~ 15 3.0 런칭기념 할인 $0.99
Upsi Runner 2.0(Games)[iTunes]
Price: $0.99 -> Free
One or two player dodge-em action. Easy enough for a four year old, fun enough for everyone
Guide the snail to the top of the screen dodging the butterflies, bombs and monsters.
There is also a 2 player mode so you can race against a friend. Both players race at the same time using 1 iPod.
Game play video on YouTube - https://www.youtube.com/watch?v=SWLTTSiyoes
Features
Fast arcade action in a simple pick up and play game
2 Player race for head to head action
Play using tilt or touch controls
3 Difficulty levels
24 Achievements
Local high scores for each difficulty level and control type
Automatic save on exit
Sound effects and your iTunes music
Options to flip the screen and turn off the sound effects
Heaps of statistics. Track your total play time, games played, levels cleared…
AWESOME iFail Epic-Fail Pics+Battery Status 2.0(Lifestyle)[iTunes]
Price: $0.99 -> Free
VERSION 2.1 IS IN THE WORKS BRINGS NEW FEATURES AND EXTRAS!!!
FEATURES OF iFAIL EPIC iFail Pics
Includes eight categories of fail photos
Cateogories include; All Fails, Animals, Car, Commercial, Food, Human, Toys, Misc
Over 759 Photos
Save photos
Emailing Photos
Ability to view all photos in one category with image sheet
Swipe to next photo swipe back to previous photo
Pinch in to zoom in pinch out to zoom out
Double tap zoom in then double tap zoom out
Full Screen photo viewing (nav bar and toolbar disappear)
Save Photos to camera roll
Battery Status view, just something extra for all the people who have downloaded the app
Sound FX
Includes 16 Fail sound FXs perfect for that one moment
Fail Videos
48 Awesome Funny Fail Videos!! (requires internet connection)
Only initial internet connection required for photos; once a photo is viewed it is saved to device
COMING SOON
More Fail Videos
More Fail Pics
Submitted Pics
Ability to have access to even more fail content
Please note app requires internet connection for first view of photos, once a photo is viewed it will be saved into the device's memory, videos always need internet connection (sound fx don't need intial internet connection)
(Tip)- To download photos more quickly tap the "See All" button and load the photos that way on an internet connection in each separate category
Bra-Fitter 1.0(Lifestyle)[iTunes]
Price: $0.99 -> Free
Introductory SALE for a limited time!
All leading stylists nowadays agree that well-fitting underwear is essential for good looks and comfort. Especially a good bra can work wonders for your figure.
Bras come now in plenty of sizes ranging from AA to M cups or even more, but still most women don't wear their correct size. That is why we decided to provide a handy guide for every woman to help her find her way in the bra-sizing labyrinth and enjoy wearing a perfectly fitting, supportive bra.
The Bra-fitter is not an ordinary bra-size calculator. Unlike them, the Bra-fitter provides you not only with one size, but also with several other possibilities which help you refine your choice and find your perfect fit.
The answer can be instantly translated into most of the world's sizing systems (UK, EU, US, FR, AU). Bra-fitter comes with a measuring guide and some suggestions as to how a well fitting bra should look like. An essential fitting-room companion!
Jacques & Stella's Mystery Files Club 1000(Games)[iTunes]
Price: $0.99 -> Free
New: for 24 hours, the game is free!
Innumerable detective cases, randomly generated and intriguing, which need both brains and skills to be solved.
A few independent reviews:
"one of the most rewarding and original experiences I have ever encountered." - DIYGAMER.COM
"I highly recommend this game ? you must download it ? you will never become bored again." - MACCREATE.COM
"Mystery Files Club did a much better job of recreating the Clue board game experience on the iPhone, and it's one of those games that you want to solve." - NODPAD.COM
"Humor is also part of the game's quirky charm, thanks to the banter between bumbling Jacques and the cool and collected Stella and their grumpy, sarcastic suspects"
[..] "my love letter to the devs - more games, please!" - UNDERTHERADAR
Jacques and Stella belong to the Mystery Files Club, an exclusive circle that admits among its ranks only the greatest minds. Getting noticed is not easy, therefore our heroes are on a journey to Italy in search of glory and it's up to you to help them be up to the task.
At the beginning of each game your iPhone (iPod) generates a new case with ever changing people, relationships, objects. There is one constant though: to find the murderer is not a matter of chance, you'll need to think and act with a steady hand.
You'll find that some people have a motive, some have an object that could be the murder weapon, while others were on the crime scene, but only one has all these things simultaneously: the murderer. Find him!
Every time you interview a suspect and also when examining bits of evidence, you'll be presented with a challenge in the form of a minigame. Solve it and the clue will be yours; fail and you'll only lose time. Yes, because time is in short supply ? most probably you will still find the culprit, but the final score will also take account of how quickly you solved the case.
The minigames are divided into three categories: action, observation and memory. A total of nine challenges await you and range from landing spacecrafts to reconstruct an identikit, and many others. Individual categories of minigames can be selectively turned off.
To help you with your tasks the police gave you a PDA, a small handheld computer with six applications that will track your progress and will show new clues as you bring them to light. Sounds too complicated? Don't worry: the PDA comes with an inline, context-sensitive help system!
In addition to the detective cases, "Jacques & Stella's Mystery Files Club" features various game modes based on challenges: choose a game, play a random game, last game played and "Score Attack!", a mode where your iPhone (iPod) will introduce you to all the minigames at an ever increasing difficulty, until you ultimately fail.
Other significant features:
separate leaderboards for the main game, for "Score Attack!" and for each minigame, both offline and online!
Thanks to OpenFeint support it's possible to keep track of your friends' progresses with the game, to chat with them, to see which other games they're playing (OpenFeint is used by many other iPhone games).
Achievements! Each case score will be decided basing on time and on what you've found, but that does not mean only the murderer and the weapon.
Automatically publish your progress on Twitter and Facebook (facultative)
Do you think you're a good enough detective? Prove it, with "Jacques & Stella's Mystery Files Club"!
Warning: during the initial launch, the game will take a few seconds to start because of initialization. From there on, it will take significantly less to start.
Also, it's strongly recommended that you turn off and on again the device after installing this (or any other) game to avoid stability issues!
iBlast Moki 1.1(Games)[iTunes]
Price: $1.99 -> Free
★ iBlast Moki is the most highly rated iPhone game Q3 2009 ★
The PocketGamer.Biz Quality Index based on the reviews from a selection of websites gave iBlast Moki a score of 9.5/10
Visit www.appventcalendar.com for more free games in the next days.
Full version update #3 in development
20 new amazing levels
New world with completely new graphics
Dress your levels with lots of new graphics elements
Improved item manipulation in editor
IGN.com - 9/10 - Best Puzzle and iPhone Game 2009 nominee - IGN Editors' choice awards
macworld.com - 4.5/5 - iBlast Moki is an outstanding game you're sure to be enjoying for months to come.
TouchArcade.com - 4.5/5 stars - Best iPhone Games: September 2009
Gizmodo.com - Listed in 10 Best iPhone Apps of 2nd week of October
148Apps.com - 5/5 stars - "Physics-based puzzle games are numerous on the App Store, and luminaries such as the Enigmo series, Tiki Towers, and the Perfect Balance series have proven the iPhone to be a haven for the genre. iBlast Moki stands above them all with challenging gameplay and almost unlimited replay value."
Touchgen.net - 5/5 stars - "I absolutely love iBlast Moki, and have awarded it my first ever 5 star review"
Appsmile.com - 5/5 stars - "iBlast Moki is a well honed, gorgeous platformer that will keep you playing for days."
For gameplay videos, please go to https://www.youtube.com/kroukicity
Do you love bombs, creating contraptions and solving physics puzzles? iBlast Moki is an original physics puzzle game where you blast cute little Mokis with the help of bombs and other crazy items.
FULL Version Features
EXPERIENCE HOURS OF FUN AND DISCOVERY
More than 70 levels, including several boss levels
Enjoy the visuals of 6 completely different worlds with their own gameplay mechanics
EXPERIMENT WITH THE PHYSICS OF TONS OF DIFFERENT ITEMS
Realistic physics when you blow things up
Lots of different items to manipulate like ropes, rising balloons, and rotating wheels
SHARE YOUR CREATIONS
Fully featured level editor included to create more puzzles
Share your levels online, play and rate levels created by other players
PLUS+ ENABLED
Add friends, race to the top of global leaderboards for high scores glory
Earn awards and gamerpoints on Plus+, the free social gaming network
DO YOU BLAST MOKI?
Visit our website, www.godzilab-games.com, check out existing trailers, follow us on Twitter (twitter.com/godzilab) and leave comments on our forums
iBlast Moki is presented by Godzilab exclusively for iPhone and iPod Touch
iWore 2.2(Lifestyle)[iTunes]
Price: $4.99 -> Free
On Sale Now --- FREE through the Holidays
iWore Holiday 2009 Edition
This holiday, every event is a photo op and you are the star. Capture looks in iWore when you're dressed your best, and make fashion history of your own. Easily keep track of what you wore, where you wore it, and who you saw.
Simply access photos from camera roll or take new photos with the camera from iWore and quickly file into categories/events: Holiday 2009, Parties, Black Tie, Little Black Dress, Big Date, RTR, Work , Interviews or create your own.
Instantly email friends for fashion feedback or post to Facebook to show what you wore, and how you wore it.
Add who saw you from your address book or enter new contacts so you're never caught wearing the same thing twice.
Plan what to wear by filing your favorite star-rated photos under upcoming events or by date.
By the end of this party season, you'll have a photo journal full of Love, Holidays and what iWore.
In iWore, you can:
Use photos from camera roll or take new photos with your iPhone camera
File into categories/events and create new ones
Share on Facebook or via email
Add who saw you from address book or type in new peeps
Rate favorite outfits 1-5 stars
Access looks by category, date, outfit, peeps, stars
Add multiple outfits per day
Easily replace a photo with another one
iWore...
May all your holiday outfits be merry and right!
iGangster 1.1.2(Games)[iTunes]
Price: $1.99 -> Free
XMAS SPECIAL: iGangster is FREE for one week! Get aboard NOW!
ipodtouchfans.com review up!
Overall: 8.0/10 - "Great". Highly recommended for those addicted to similar games.
Some Beta Comments:
This is awesome! Gambler sim, stock trader and mafia all in one!
It is the best game of this kind I have ever played!
Thanks for making such an awesome game!
The Game:
Get ready to rule the streets of the big city. What gang will overthrow all others, and what gang will be forced into submission?
Run your dough in the casino, test your luck in the lottery, spin the roulette and maybe even cash in the jackpot!
Manage a myriad of stocks, but be on alert for bankruptcy.
Decorate your gang thugs with fat rides and giant guns.
Control your assets by bank accounts and build op your reputation by employing more gang thugs.
Keep your friends close, but your enemies closer.
Igangster is mandatory from now on!
Let the games begin..
iGangster is NOT a spam-war game. You can have friends, but those are real friends and don't count as your gang members. You can check your friends stats and communicate via a pm (Private Message) system.
People with creditcards are NOT stronger. There is no way to buy yourself to the top of the boards in iGangster. Real money is worth nothing ingame!
IMPORTANT NOTICE: This is an online MMO game, an internet connection is required to play this game!
Infernal 2.0(Music)[iTunes]
Price: $0.99 -> Free
Advertising an album on the iPhone and iPod touch is now easier than ever before. With one simple download you can keep previews of a full album on your Home Screen, and listen to them at your leisure, you don't even need a WiFi, 3G or EDGE connection.
In this version of Media-Advertise, you get a full 14 track album of previews for your iPhone or iPod Touch, entitled Electric Cabaret by Infernal. Infernal are a popular Dance/Pop band hailing from Copenhagen, Denmark.
How-To-Use:
Open the application by clicking on the Home Screen Icon.
Tap the list button to reveal the complete list of preview tracks.
Features:
The tracks are contained in a completely separate player to Apple's stock iPod/Music app, so using it does not interfere with currently paused Music (i.e. Audiobooks or Bookmarkable Audio)
The library contained in the application functions almost exactly like a Home Stereo System and iPod. Playing a track does not block others from playing, you can choose another at any time and it will take precedence and start playing.
The Website button located in the List View behind the album artwork opens up Mobile Safari and hyperlinks you to "http://www.infernal.dk" so you can get information on the artist/s featured in the current iteration of the application.
The Buy button located in the Navigation Bar at the top of the screen links you to iTunes Store Denmark. When Electric Cabaret is made available in more countries, the application will be updated with a global iTunes Store Link.
DISCLAIMER: I have gathered permission from Border Breakers Records Denmark to submit this application to the App Store.
iToy 1.0(Lifestyle)[iTunes]
Price: $0.99 -> Free
This little toy will be interesting for everybody, starting from very little kids and up to adults.
Babies as young as 9 month already love to play with this toy. It can be exactly what needed when you are on the train/in your car or waiting for a doctors appointment with your kid; or in any other situation when you need something to keep your baby entertained for a while. It can be real saver in some "baby-emergency" situations. And it's always with you, because you always have your iPhone with you!
*BUT!!!
This little toy can be an entertainment for yourself as well!
It's a detailed 3-D model of a doll, rendered in real time with some advanced techniques. It's not pre-rendered, not just some static pictures - it's interactive, and it's real 3-D! You can touch and play with the doll. We use physics simulation to make it feel fun and real.
Shake your iPhone/iPod or touch/swipe to interact with the doll.
When you rotate the device, doll will eventually adjust itself to always be positioned "vertically", so you can look at it from any angle just by rotating/tilting your iPhone/iPod, just as if you were looking at real toy with iPhone's camera!
Touch and hold to make the doll move closer.
*DANCE MODE!!
Double-tap to switch DANCE mode on/off - the doll will dance if there is any music played loud enough!! It will also react on other environment sounds.
Updates with more different toys are coming soon!!!
If you have any concerns/comments/feature requests - please e-mail us at: [email protected]
1000+ Financial terms 1.0(Finance)[iTunes]
Price: $0.99 -> Free
FREE for a day !
For people working in Finance, insurance, banking etc. a pocket guide book with all the terms from beginners to experienced.
A must have for people working in finance, insurance, banking, accounting, consultancy industry. The app currently contains more than 1000 terms.
A glossary of all terms you might come across, written in plain and simple terms. No more searching for wikis, books and no need for internet connection - You can use this offline, in meetings, any place where there is no internet connection.
FEATURES:
1000 + Financial Terms
Ability to add comments and make notes
Ability to mark terms as favorites
Ability to email and get the whole document on your PC
No Internet connection needed
All upgrades would be FREE !
Check out our other apps
First Animals, Baby Engage, Animal Book, Baby Sweet Dreams
CFA Level I : Portfolio Management and Corporate Finance
Interview Buzz PRO with more than 300 interview Questions and Answers
CFA Quant
365 Great Paintings - A Painting a day
Greeting Cards for 2010
99 Happy Paintings
Magic Room: AirBox 1.02(Games)[iTunes]
Price: $0.99 -> Free
Ready for a big day, pal?
Welcome to my room! Sometimes there are a lot of strange things happen in it. Thats why I call it Magic. But don't be afraid, it is not scary. Feel yourself comfortable, but don't be sitting at my bed to not to wake up my cat that I love so much. You may look at my treasure: there are many different things here which can amuse you. Feel homy and be free to touch everything that you are interested in.
Now I want to tell you some game rules: Try to discover what objects in room is useful for me and I will be able to fly in box-spaceship made by myself, but to make it magic you have to collect a word on my magnet board. Also you can get new words of the letters and look what will happen then. Always, when my box becomes a magic my toys getting alive and trying to catch me!
MY MISSION: to evade from object as much time as you can. Don't touch border of screen when flying.
Don't be afraid of catching me by my toys. My box-spaceship has a self-destroy button and I am having a parachute which can help me to save. Be ready! The duration of my flight depends on your reaction or your brain. Sharpness helps you to upgrade my box.
PLANNED FUTURE ADD-ONS:
✓Online statistics;
✓Online best video replays;
✓More items to evade from;
✓More upgrades for box-spaceship;
✓More backgrounds to fly on.
SHORT ROOM GUIDE:
The room is like a game menu, there are some features in it:
★ Magnet board is a submenu where you can collect words. For example, NEWGAME, HELP, PETARD, SCS and two words more.
If you collect a word in a right way, you hear a boy's voice "YES". Then the word you collected becomes a button exept those which can bring you an upgrade (PETARD, .., ..). You have to find out what are the rest two words )) ★ Chest is a zone where you can select objects to evade from. You have to select 4 objects.
★ Cat on a bed helps you to turn sounds in game on/off.
★ Piggy-Bank helps you to see other developer's products.
★ Tapping on clocks opens the submenu where you can see your high scores and video replays.
Boxi 1.20(Games)[iTunes]
Price: $0.99 -> Free
Slide the boxes!
Tap on a box and slide it to any direction. The box will stop next to another box or to the wall. If three or more boxes of the same color become connected in any shape, they will be removed.
If you remove two groups quickly you will get bonus points.
The ice cubes and the rocks are stationary.
If there are any ice cubes on the board you have to melt them down. You have to hit it with a normal box to melt it.
You can remove boxes in different shapes. Remove more boxes with one slide for more points.
Features:
70 levels
Random Set game mode
High scores
Auto-save
Quick level restart
AGON based online high scores
Reset function
Sounds on/off
iPod background music enabled
Game play video:
https://www.youtube.com/watch?v=QIz9mZm18O4
DronEze - Drone Sounds 1.0(Entertainment)[iTunes]
Price: $0.99 -> Free
DronEze is the perfect app to put your baby to sleep. These are definitely sleepy time sounds
These are all steady drone noises and drone sounds that can be played forever until you hit stop.
Drone Noises:
Ride - sounds from the backseat will really put your child asleep.
White Noise - a steady state sound
Dial Tone - the old fashion dialtone
Ferry - the steady drone of a real ferry motor
Train - the train coming in the distance
Crowds - the sounds of a crowded mall
Engine - the sound of an engine motor
Exhaust - the smooth tone of the exhaust of a car
Fan - the hum of a fan
A/C Vent - the hall AC vent that will lull you to sleep
A/C - the steady motor sound of the outdoor A/C
Highway - the steady sound of the freeway cars going by in stereo.
As always, DronEze are REAL recordings, not virtualized or purchased sounds.
When played through car or home stereo...it really is like being there.
The pictures are real photographs of what you hear.
Everything you see and hear was created by the Lagniappe Applications crew, nothing FAKE
GravBall 1.1(Games)[iTunes]
Price: $0.99 -> Free
GravBall is a fast paced, pick-up-and-play, addictive game. Tilt your iPhone to move your GravBall through 50 stunning levels! Watch as the GravBall bounces with realistic physics. Dodge rockets, avoid death blocks, and turn off lasers in this fast paced action game.
The update has finally made it through approval! Now that the game is really worth a couple bucks, I'm charging for it. If I get a thousand sales, I'll finally be able to afford new software to make better iPhone games for all of you! If that happens, I promise I'll make it free again, and I'll make an update with a hundred more levels, so tell your friends!
Dr. Arugula, my first game, is free now, so if you haven't had a chance yet, go download yourself a copy.
Check out our new game, Blimp Attack!
Crazy Cars 1.0(Games)[iTunes]
Price: $0.99 -> Free
Advent Calendar Promotion today 14 Dec
Today this game is FREE
Drive as fast as you can to reach the next checkpoints by dodging or jumping over other cars and obstacles. Crazy Cars is based on a popular online game where we have taken it a step further by adding some extras into the game.
The levels will be more and more difficult as you progress, can you hang in there? Make sure to get the power-ups for extra power.
Auto Save, never loose a game because you are interrupted by a phone call.
Difficult increases as game progresses
Local and Global highscore tables
Fast action, tests your skills, and compete against other players around the world
We love to make this game the best we can, and we listen to our users. All later versions will of course be Free. Send suggestions and other things you want us to do with the game to [email protected]
TAG
1000+ Financial terms
,
AirBox
,
AWESOME iFail Epic
,
Boxi
,
Bra-Fitter
,
Crazy Cars
,
DronEze
,
Finance
,
Games
,
GravBall
,
iBlast Moki
,
iGangster
,
iKorway Korean Subway
,
Infernal
,
iPod Touch
,
iToy
,
iWore
,
Jacques & Stella's Mystery Files Club 1000
,
Lifestyle
,
Magic Room
,
Navigation
,
Upsi Runner
,
무료 어플
,
아이팟 터치