알림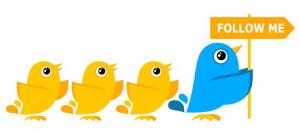 무료 어플에 대한 소식을 조금 더 빨리 알고 싶다면 "연아와 트위터를"를 읽고 팔로하기 바란다. 트위터로는 글을 통해 소개하기 힘든 100명 한정, 한시간만 무료와 같을 어플도 올리기 때문이다. 마지막으로 트위터를 통한 질문에는 거의 답하지 않는다. 트위터를 이렇게 운영하는 이유는 "트위터 운영 노하우 및 팁"이라는 글을 보면 된다. 따라서 트위터로 질문하고 답이 없다고 서운해 하지 않았으면 한다. 질문을 하고 싶다면 반드시 블로그에 관련글을 찾아 올리거나 "도아의 QNA"를 이용하기 바란다.
FREE for today only!
오늘은 오늘만 무료, 아이폰 어플 091127 두번째라는 글을 통해 총 47개의 무료 어플을 소개했다. 그런데 오늘이 추수감사절(Thanksgiving Day)이라서 그런지 이 글을 올린 뒤에도 무료 어플이 상당히 많이 올라왔다. 오늘만 무료, 아이폰 어플 091127 두번째라는 글에서 설명한 것처럼 오전에는 김장을 담궜다. 김장을 담구는 중 추천 어플 중 하나가 할인 판매되는 것을 알았다. 바로 Pocket Informant다.
Pocket Informant는 구글 달력(Google Calendar)과도 싱크되는 어플이다. 또 아이폰(iPhone)이나 아이팟 터치(iPod Touch)에 동작하는 일정관리 어플로는 최고다. 평상시 무려 13불이나 하지만 추수감사절을 기념해서 오늘 7불에 판매되고 있다. 따라서 일정 관리 어플이 필요한 시람은 이 기회에 꼭 내려받기 바란다. 나머지 어플에 대한 설명은 시간 관계상 생략하겠다. 다만 이런 소식을 조금 더 빨리 알고 싶다면 트위터 가이드를 읽고 팔로하기 바란다. 트위터로는 글을 통해 소개하기 힘든 100명 한정, 한시간만 무료와 같을 어플도 올리기 때문이다.
Attitude 1.4(Entertainment)[[iTunes][1]]
Price: $0.99 -> Free
BLACK FRIDAY SALE 2009: IT'S FREE
Attitude is a simulator of an airplane's Attitude Indicator (ADI). We use the iPhone's accelerometer to mimic gyroscope of the ADI. Take it with you on your next flight to have some fun! You can also mount it in your car or SUV during your next off-road adventure.
Please note: this application is intended purely for entertainment purposes. It is not intended for navigation of aircraft, and it is not a flight simulator.
DoubleDrop 1.2(Games)[[iTunes][2]]
Price: $0.99 -> Free
BLACK FRIDAY SALE 2009: IT'S FREE
DoubleDrop is a puzzle game where the goal is to remove all tiles from the screen. Find 2 or more matching colors next to each other, then simply tap to remove from the screen. You can also rotate your iPhone to play in sideway. You'll get addicted to the game for sure!
Soroban 1.3(Utilities)[[iTunes][3]]
Price: $0.99 -> Free
BLACK FRIDAY SALE 2009: IT'S FREE
"Soroban" is Japanese for "abacus". It is used to calculate by moving beads that represent a number value. On iSoroban, this number can be seen on the top of the screen. Go ahead and try out a different way of calculating! There is built-in help for using iSoroban as a calculator.
Lucha Libre Matchups 1.0(Games)[[iTunes][4]]
Price: $0.99 -> Free
BLACK FRIDAY SALE 2009: IT'S FREE
Lucha Libre! Those two simple words inspire awe, admiration and excitement in the Latin American communities. Our game, Lucha Libre Matchup, is a puzzle game in which you have to line up three or more of the same character to eliminate them from the game field, to be replaced with new Lucha Libre Champions! You swap a characters position by touching a character and then touch the character next to it, and IF you end up with a match, the characters will switch positions, finalizing the Match Up.
There is a certain required number of character match ups in each level. If you do the required number of match ups, you will move up to the next level. but it isn't always so easy. To make things interesting, there are some characters which have negative values in the higher levels!
To add to your stress level, there is a level timer. If you stare dumbly at the screen, the time will just pass you by, and you will lose. Each time you do a match up, we give you some extra time!
To reward your tenaciousness, we also added "combos"! This is when you eliminate a match up, and the placement of new characters creates new match ups, without you being in control, and we reward you with extra points!
If there are no possible match ups in the game field, we will automatically clear the field and import a new set of Lucha Libre champions, without penalizing you!
Asteroids vs Planet 1.0(Games)[[iTunes][5]]
Price: $0.99 -> Free
Happy Thanksgiving America!
Meet Planet. One day floating peacefully in the universe and the next, bombarded by an endless asteroid field.
Use tilt controls to avoid the asteroids and attempt to maintain the optimum planetary position. While your score constantly grows, staying close to the center increases your score even faster. Keeping Planet in the center adds combo multipliers to help build your score to astronomical heights.
When things get too hairy, tap the screen to activate a temporary shield. Use them wisely though - you have three to use and when they're gone, they're gone for good...
How high can you score before the inevitable armageddon?
Pocket Informant (Calendar, Todos, GTD, Franklin Covey) 1.11(Productivity)[[iTunes][6]]
Price: $12.99 -> $6.99
BLACK FRIDAY SALE!!! Regularly $12.99 - today $6.99!
Pocket Informant is an integrated calendaring and GTD-based tasks solution for the iPhone/iPod Touch. Our purpose is to fuse together best-of-class calendaring with best-of-class tasks into one great solution. We've had been carefully crafting new versions and each version has had many major new features and we've got so much more coming! Here are some of our top current features:
Push Alarms for events and to dos straight to your phone! (Touch users require WiFi access)
A calendar built the way an iPhone Calendar should be
Today, Month, Day, Week, Agenda, to do, and Search views
Swipe between Months, Days, and Weeks
Easily jump to any date in Day and Month views
Timebars to show your free/busy time at a glance or show mini-text on the month cells instead
Calendar Filtering: One or multiple calendars being filtered
Expanded detail view to see events and todos on any day
Phone Links in Notes
Todos integrated in the Calendar Views ( show in-progress or due today, completed or not)
to do Grouping and QuickSearch/Insert
Full Search of Contacts, Todos, and Calendar items
Send Appointment Meeting Requests
Getting-Things-Done (GTD) management or Franklin Covey ABC/1-99 Prioritization of Todos
Filters to quickly find active, due, undated, overdue, and completed Todos
Today View to show your current appointments, Todos and meeting attendees
Starring/Flagging Todos
Many options to configure First Day of week, ISO Week Numbers, which calendars to sync, Mini-text/timebars/numbers month, default task settings, past appointment style, colors, app badge, etc...
Syncing:
Auto sync syncs changes immediately up to the server and new items from the server every 45 minutes (while PI is running or next time it runs)
Syncs with Google Calendar and Toodledo
Calendar Data is separate from the built-in Calendar
Information on coming Desktop Outlook/Exchange/Desktop Mac Synching: http://tinyurl.com/webissync
HOW DOES THIS DIFFER FROM OTHER to do MANAGERS?
Proper to do management is essential, but it's only part of the picture.
Pocket Informant is a full featured PIM, so it lets you focus on everything you do in a day - not just your to do list. We believe bringing your appointments and todos together in one place is more efficient than working in isolated calendar and to do management systems. Pocket Informant is designed to not force you into any one method of doing things - use our to do View as rigidly or freely as you want, using GTD principles, Franklin Covey, or your own system.
WHY DO I NEED THIS WHEN I HAVE A CALENDAR?
We love our iPhones, but we saw some untapped potential for a full-featured PIM. Pocket Informant fills that gap. To start with, we made navigation very natural - simply swipe between the months, or tap the month name to jump to a new date. For those of us who have several events in a day, we built a time bar so you can see how your day is blocked off at a glance. When looking at a day's activities, we show you your appointments AND todos together, and we give you nearly the entire screen to see them. We offer a convenient view to quickly see activities going on "today", and we built a great week view as well.
For years, these and numerous other features have made Pocket Informant a must-have application for school teachers, soccer moms, salesmen and executives alike.
If you are a user of Pocket Informant from another platform, be sure to note that while we have crafted the iPhone version from the same stock, it is a different application. Check our website to vote on your most desired features, and follow us on Twitter to provide feedback and see what we're up to ? all from our website.
Localizations: English only at this time, other languages (German, French, Spanish, Italian) later this year
To see a complete list of changes, please visit:
http://pocketinformant.com/whatsnew.php?xml=piip111
Highlighted improvements include:
Improved Push Alarms especially for To do
Improvements with syncing Google alarms
Improved Week View text and Month View mini-text views
Added Default Duration Setting
Upgrade process has been made more reliable
Fixed costmetic issue with To Dos sometimes showing up on views when they shouldn't
Load Previous Events in List view works properly again
Mini text now uses calendar color
Search View now searches Job Title, Department, and Notes of the contacts
Variety of other sync improvements
Performance, stability and minor UI improvements
CREEPYTOWN 1.2(Games)[[iTunes][7]]
Price: $0.99 -> Free
GAME GENRE: Brickbreaker, Arkanoid, Breakout with a twist!
"This game has tremendous production values ... All in all a very fun game and definitely worth the asking price." - iphoneappreviews.net
"Slash Casual has put out another winner." 4.5/5 - iphoneapps-review.com
"It will keep your fingers moving and your mind entertained for a while." - iphonegamenetwork.com
"CreepyTown is an entertaining game where movement is only limited by your imagination. A polished presentation, challenging gameplay especially in the later levels, and a reaper to top things off make CreepyTown worth checking out." - 4/5 Big Albie ( user review )
Do you like stories of the supernatural? Do you like to break stuff? Do you like to carry a scythe and wear spooky robes? If your answer is yes to any of the above then you will love our latest release: CREEPYTOWN
The town of Creepsford has been overrun by ghosts and the townsfolk have begun to disappear. In this action based puzzle game, you assume the role of the soul harvester, the bringer of death, the Reaper himself. You have been summoned to rid the town of their fallen souls and bring peace once again.
Fresh off the success of Candy, Slash Casual brings you their take on the classic brick breaker games but with a twist of ingenuity. Play as the Grim Reaper while you slash the screen to draw energy barriers that redirect the ghosts around the town. Smash urns, collect treasure and unlock portals as you send the fallen souls back to the Netherworld. Along your way you will meet some very animated characters while you try to discover the truth about what is really haunting this town.
Play through over 50 unlockable levels and post your high scores online to see how you match up to the rest of the world!
FEATURES:
Interactive Touch Screen Play
Explore 50 Levels of ghost reaping action!
Animated Character Portraits
Eye popping Graphics
Post your high scores in the online rankings
Five new coin blitz levels.
ALSO TRY CANDY AVAILABLE NOW IN THE APP STORE!
Visit us online for Updates and News about upcoming games!
Slash Casual Software is a game development studio with one very important goal in mind; create fun and addicting videogames that bring quality and value to the iPhone Market. For more information visit www.slashcasual.com
iPush+ (push messaging) V 1.0.0(Social Networking)[[iTunes][8]]
Price: $0.99 -> Free
**Special price until Turkey Weekend***
iPush + is next generation messaging system with the following features:
Send Free messages between iPhone or iPod Touch

Simply register for your iPush Alias and send free messages to your iPhone/iPod buddies free of charge world wide
Never have to worry about SMS fees and roaming charges anymore
iPush messages are much faster delivery than traditional SMS

Send Free SMS and Email to non iPush+ or non iPhone/iPod Touch users

Simply enter email or phone number and send away "Free" Note-SMS works only with participation carriers

Your incoming messages are organized for each reply message category
SMS: Also reply to non-iPush user SMS
Email: Also reply to non-iPush user email
Tel: Allow user to return a phone call if sender request a reply type as phone call.
Map or Location Update: Allow user to reply a current position and view sender location and direction on iPhone Map App (Only available for iPhone)
Write messages in Landscape mode
Note: Please read FAQ page - http://mymobile360.net/geoid/iPush_faq.aspx
My Diet 1.4(Healthcare & Fitness)[[iTunes][9]]
Price: $0.99 -> Free
BLACKFRIDAY SALE!!! FREE FOR ONE DAY!!!
Organize your diets and take it with you everywhere!
My Diet is an easy to use application that allows you to organize menus daily in a fast way.
Control your own meals, your children meals. With My Diet, all your family meals can be in your hand.
My Diet allows you to travel and go wherever you want with your Diet.
Features:
Day view of your diet.
Easy to use and simple.
Multiple Diets.
Organize your meals in colors.
Add notes to your meals.
Set the duration of your diet, organize different diets in time to improve your meal habits.
For more information, please contact us!
Sip-N-Store Premium 1.1(Lifestyle)[[iTunes][10]]
Price: $1.99 -> Free
THANKSGIVING GIVEAWAY!
Free for this weekend!
Not sure, get the free, no ads version... Sip-N-Store Essential.
Thanks to everyone for making Sip-N-Store a top 100 lifestyle app in over 10 countries! Ranked top 200 in 28!!
New!!
With Sip-N-Store Premium(1.1), track your Blood Alcohol Content(BAC) while you track what drinks you like and browse for new drinks! It is by far the best drinking app in the store. Want recipes... you got it, want to know your BAC... you got it, want to add your own drinks/ingredients and edit ours... you got it, want an awesome and beautiful User Interface to look at... you got it. We know you will get all the benefits with this app. Happy Sipping and Storing!! See below for full list of features! 110% customizable, try today!
Things you can customize:
Name, Picture, % Alcohol, Rating, Ingredients, Instructions, Notes, Glasses, Moods, Tastes, Themes, Locations, Similar Drinks, Buzz-O-Meter, Drink type, Price, Measurements.
Over 16 different things for a drink and 6 for an ingredient! Don't worry you need only enter in a name and type to get started. The rest is for the beer/wine/cocktail connoisseur in you!
Every said "Did I have this last time?", I bet you have. Never again with Sip-N-Store because Sip-N-Store remembers for you.
Do you like beer? Do you like Wine? Do you like cocktails? Do you like shots? Do you like to know what you like to drink? Are you a beverage connoisseur?
If you answered yes to any of the questions above, Sip-N-Store is for you! Sip-N-Store allows you to easily remember where you had a drink, what it was made of and how much you liked it! And thats not all, Sip-N-Store allows you to keep up with your Wine Cellar, Beer Fridge and Liquor Cabinet making trips to the store easier!
Sip-N-Store has been extensively field tested for ease of use and quality. If you are looking for a beverage app that has it all: content, quality, ease of use and attention to detail... look no further, Sip-N-Store is your Holy Grail!
-------Exclusive Features-------
110% Customizable ~ Sip-N-Store's most honored feature is your ability to completely customize anything in the app. When we say everything we mean everything. Add your own drinks, with custom ingredients and custom measurements and custom types and etc... The more you use Sip-N-Store the more it learns about you and the less you need enter in!
Variations ~ Only Sip-N-Store allows you to create a drink one time, ie a cocktail or beer, and easily create variations of that drink. This allows you to play with recipes easily and keep them from filling up your main browsing list!
Searching ~ Sip-N-Store makes it super easy to find a drink by giving you 9 different ways to start your search: Drink Type, Alcohol, Taste, Theme, Mood, Glass, Location, Buzz-O-Meter and Inventory.
Location ~ One of the most unique Sip-N-Store features. Allowing you to keep track of what you drink and where you drink it. Want to know what you have had at a bar so you can get it again, Sip-N-Store allows you to do that. A must for restaurants with many beers and wines!
Email ~ Email your full drink information to a friend or Sip-N-Store, including your custom picture! All you need do is tap a button!
Custom Picture ~ Want to keep a picture of that beer bottle, wine glass/bottle or cool looking cocktail. Do it with Sip-N-Store and send it to a friend!
History ~ Keep track of when, where, price, rating and location of a drink you are having.
Inventory ~ Keep up with what you have on hand, ie Liquor Cabinet or Wine Cellar. Great for keeping up with lots of stock.
The Buzz-O-Meter ~ Look up drinks by how de-sobering they are(Even create your own buzz words!)
Favorites ~ Label a drink as a favorite and quickly find it in the favorites menu
We are very open to comments and suggestions!
Happy Sipping and Storing!
iCpr Full 1.1(Medical)[[iTunes][11]]
Price: $3.99 -> Free
FREE for a limited period of TIME
iCPR Full version.
iCPR Full includes all the features of Lite version, adding a unique feature: detection of the rate of your chest compression and a compression counter.
iCPR is an application specifically designed for CPR training and self-directed learning and through a chest compression rate feedback module.
Full list of features:
Tutor mode that tracks the rate of chest compression
Compression counter
Metronome that helps you to keep your chest compression in sync with the correct rate (100 compressions per minute)
Slideshow of the European Resuscitation Council guidelines
Slideshow of the American Heart Association Basic Guidelines
Please note that you need to fix the iPhone/iPod to your arm with an armband to fully use the frequency tracking feature.
Friendlist 1.0(Utilities)[[iTunes][12]]
Price: $0.99 -> Free
The best quick call and sms app on the iphone.
FREE DOWNLOAD on black friday
*** hidden feature: double tap on the navigation bar to show all contacts ***
Friendlist app combines the features of a visual contacts app and a quick sms app with a nice usable Graphical User Interface people are used to. It launches very fast and supports all features of the standard iPhone favorites app, so you may use Friendlist App to get a quick access to your favorite contacts. You can add all your friends to the list to quickly start a call or send a text message. To start a call, all you do is tap a contact. To send a text message (SMS) tap on the sms icon. If you want to write an email, lookup the contacts address in the maps app, or any other information, you just tap the blue detail disclosure button to display all contact details.
From within the Friendlist app, you still have access to all contacts and groups of your native address book. This allows you to call or email any person without adding it to your list. All you have to do is double-tap the navigation bar to access the contacts saved in your native address book.
The appearance of the app is fully customizable via the iphones settings application. You can choose between 2 different profile picture styles and adjust the display order of the names. If you add nicknames to your contacts, you can choose to display their nick instead of their firstname.
You can watch a demo video of the app under the following url: https://www.youtube.com/watch?v=grWrZnj41Jc
I recommend to place the Friendlist app in the Dock or next to your phone app to get a quick access to your favorites
Note: If you are running iphone os version 3.0 you might have to confirm a pop-up dialog whenever you want to call a contact due to changes in this release of the operating system. Please upgrade to a newer version of iphone os via itunes to get the optimal user experience.
TAG
Asteroids vs Planet
,
Attitude
,
CREEPYTOWN
,
DoubleDrop
,
Entertainment
,
Friendlist
,
Games
,
Healthcare & Fitness
,
iCpr Full
,
iPod Touch
,
iPush+
,
Lifestyle
,
Lucha Libre Matchups
,
Medical
,
My Diet
,
Pocket Informant
,
Productivity
,
Sip-N-Store Premium
,
Social Networking
,
Soroban
,
Thanksgiving Day
,
Utilities
,
무료 어플
,
아이팟 터치
,
추수감사절