알림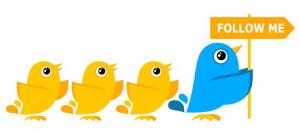 무료 어플에 대한 소식을 조금 더 빨리 알고 싶다면 "연아와 트위터를"를 읽고 팔로하기 바란다. 트위터로는 글을 통해 소개하기 힘든 100명 한정, 한시간만 무료와 같을 어플도 올리기 때문이다. 마지막으로 트위터를 통한 질문에는 거의 답하지 않는다. 트위터를 이렇게 운영하는 이유는 "트위터 운영 노하우 및 팁"이라는 글을 보면 된다. 따라서 트위터로 질문하고 답이 없다고 서운해 하지 않았으면 한다. 질문을 하고 싶다면 반드시 블로그에 관련글을 찾아 올리거나 "도아의 QNA"를 이용하기 바란다.
FREE for today only!
오늘은 정리하는 것을 포기하고 싶을 정도로 무료 어플이 많다. 총 47개다. 이 중 Squirrelizer라는 어플은 이미 유료로 바뀌었다. 다만 트위터에서 말한 것처럼 오늘은 김장을 담궈야 하기 때문에 역시 어플에 대한 설명은 따로 하지 않겠다. 또 이런 소식을 조금 더 빨리 알고 싶다면 트위터 가이드를 읽고 팔로하기 바란다. 트위터로는 글을 통해 소개하기 힘든 100명 한정, 한시간만 무료와 같을 어플도 올리기 때문이다.
We Both Know 1.1.2(Social Networking)[[iTunes][1]]
Price: $1.99 -> Free
People are often connected by one degree of separation?and don't even know it. WeBothKnow takes the age-old practice of trying to figure out if people share common acquaintances, and makes it quick and easy.
The first application of its kind, WeBothKnow is a fast and fun utility that makes use of today's technology to show just how small our world is. Whether you are with a friend at a bar, a colleague at a conference, flirting at a party, chatting at the office, on an airplane or in a dorm room, finding out who you know in common is a great way to break the ice, to start a conversation, or kick-start one that has stalled. WeBothKnow makes for a new type of real-life, real-time social networking. Instead of sitting alone at the computer, WeBothKnow puts social networking into the hands of two people together in the same room. Here's how it works: WeBothKnow scans your and your friend's contact list and compares phone numbers and email addresses, and then displays the names of common acquaintances.
Features
Compare your contact list with others and find out who you know in common.
WeBothKnow uses phone numbers and emails to uniquely identify your contacts.
Select contacts of your choice can be hidden from being compared or displayed.
The comparison is secure: Only common contacts are displayed.
All data is encrypted using one-way encryption.
Each user sees the names of mutual friends as they appear in their own contact list.
Launch an SMS, Call or Email to your mutual contacts from within WeBothKnow.
No need to create a profile.
WeBothKnow always displays one common friend. Unlock WeBothKnow for $1.99 to see all your common friends from then on.
WeBothKnow differs from Facebook in several ways:
WeBothKnow is designed to show you who you know in common with someone that is in the room with you.
You don't need to create a profile or upload pictures to use WeBothKnow. Simply launch the application and see you know in common. If the other person doesn't have WeBothknow installed, they can download it in seconds directly from their device via the iTunes store.
WeBothKnow is often more comprehensive than Facebook in finding mutual acquaintances. People we know may not have a Facebook profile, or are not our Facebook friends. Nearly everyone you know is in our iPhone's contact list, especially if you use Mail.
Please note: Two devices need to be in the same room and have WeBothKnow installed and launched in order to work.
Skip the name game: Just launch WeBothKnow, have your friend or new acquaintance do the same, and see who you both know*in seconds.
Compatible with iPhone and iPod touch
Requires OS 3.0 or later
Support site: www.webothknow.com
Snow Queen 1.1(Books)[[iTunes][2]]
Price: $0.99 -> Free
!!!Thanksgiving giveaway. Limited time offer!!!
This comic book brings you to the amazing snow world full of adventures, danger, secrets, conspiracy, magic and, of course, love and beautiful sexy girls.
Features:
135 pages
sexy showy arts
panel by panel viewing
tap controls or swipe for navigation
Check out other games from Tatem Games:
Racer - simple, fun and addictive racing game where you extremely drive your car through the highway traffic. Currently featured by Apple in What's Hot/Apps for Boys section. Free version is also available.
Thank you for buying our products. We read all of your comments and do our best to make them better. Keep going!
Follow us on [email protected]
Our website: www.tatemgames.com
FlickTunes 1.4.0(Music)[[iTunes][3]]
Price: $0.99 -> Free
FLICKTUNES IS NOW ON SALE FOR FREE TO CELEBRATE THE U.S. THANKSGIVING HOLIDAY WEEKEND. IF YOU LIKE IT, PLEASE LEAVE A POSITIVE RATING OR REVIEW. IF YOU DON'T LIKE IT, JUST REMEMBER YOU GOT IT FOR FREE. PLEASE BE KIND. NORMAL PRICE RESUMES ON MONDAY.
ENJOY!
FlickTunes lets you keep your eyes on the road & control your music by touch! It provides you with a bold, clean, yet uncluttered, interface combined with intuitive touch and gesture-based controls. FlickTunes is simply the safest and most effective way to control your music on the go. You won't ever need to take your eyes off the road again.
Perfect for use in the car, on the treadmill, at the gym or while jogging. Use it anywhere you can't afford to spend time futzing with your music player!
FlickTunes is more than just a music player, however - it's your music player. Choose your own font. Choose your own orientation. Choose your own gestures. Choose a default playlist and more! We give you the power to remake FlickTunes however you see fit. But only if you want to, it's already super simple to use by default. Change it, don't change it. Whatever you want.
IT'S SO EASY TO USE RIGHT OUT OF THE BOX
Flick Left: Advance to the next song.
Flick Right: Go back to the previous song.
Swipe Up or Down: Toggle between play & pause.
2 Finger Flick Left: Skip forward 30 seconds.
2 Finger Flick Right: Skip back 30 seconds.
2 Finger Swipe Up: Increase volume.
2 Finger Swipe Down: Decrease volume.
3 Finger Flick Left: Flick and hold for Fast Forward.
3 Finger Flick Right: Flick and hold for Rewind.
3 Finger Swipe Down: Start (or restart) the default playlist.
AND IT'S INCREDIBLY CUSTOMIZABLE TOO
Choose your own font.
Choose your own orientation.
Choose your own gestures. Fully customizable!
Choose your own default playlist.
Choose to allow device auto-lock or not.
Turn gesture popup indicators on or off.
Control the sensitivity of gestures and volume controls.
PLEASE NOTE: FlickTunes settings are located in the global Settings app.
We encourage you to visit our website for a list of known issues, frequently asked questions and other helpful information.
PLEASE contact our support if you encounter problems, or just have questions. We're here to help.
FLICKTUNES IN THE PRESS:
"FlickTunes is the ideal music manager for for drivers, joggers and multi-taskers. Blindfold optional." ? Ben Boychuk MacWorld iPhone Central 11 Nov. 2009
"...this app is crazy useful and definitely worth the $1." ? @not_ratched Not Nurse Ratched 19 Sep. 2009
"Sometimes it's the simplest ideas that make the most sense." ? Steve Taite The Taite Gallery 05 Sep. 2009
We made the App Store Staff Favorites list! ? Apple iTunes Staff Favorites 26 Aug. 2009
"Sure beats trying to futz with the standard controls while you're running." ? Rick Broida CNET iPhone Atlas 06 Aug. 2009
"It's super easy, a simple app, but very useful if you're driving or otherwise occupied while jamming out." ? Victor Agreda, Jr. The Unofficial Apple Weblog 05 Aug. 2009
Jets Tweets 2.0(Sports)[[iTunes][4]]
Price: $0.99 -> Free
Now FREE!!!
Jets Tweets enables you to read the latest Twitter updates from all of the New York Jets players that are on Twitter. No Twitter account is needed!
Read what the players are saying - from their day to day activities such as family BBQs and golf outings to game day opinions. The 2009 NFL Football season is going to be blazing with Twitter updates, so be a wallflower and see what they're saying!
Features: - Latest updates from all Jets players with public Twitter accounts. - Refresh button to ensure you are reading the latest postings. - Direct links to the Twitter pages.
Cage Rage 1.1(Sports)[[iTunes][5]]
Price: $0.99 -> Free
Special Now FREE Until Next Update
Want to keep up on the current events, news, inside info and the latest "Beef"!
The news is updated several times a day from reliable, accurate reporting sources.
Features:
Up-to-Date MMA news from around the globe
Fighter bios, Rules of MMA
Events from just about every MMA venue
Pro-Wrestling News (if you're a fan)
Fight Schedules and Cards (Subject to Change) ;-)
Unique look and updates to the actual app, not just the info pulled from the web.
OK, In this updated version:
There is no issue with the software you may have, it was 3.0 previously. Now you can have 2.0 and newer to use this app. The link, however, to News is only linkable by touch on 3.0 and up. This means for the older versions you will have to put it in the iDevice browser manually. But a PLUS is you may bookmark it to Main Screen and it will have an iDevice Favicon for your bookmark. It looks good.
As far as the looks, the weight classes have been completely redone. New look! New updates to the listings of fighters and stats!
This IS for MMA fans! Also, there is a Pro-Wrestling section on the site associated with this application. Just an added bonus if you are a fan. Thanks!
Archives of passed headlines
Upcoming local fighters! If that is you or someone you know contact us!
Internet/Web access is needed to pull the updates from the web!
Enjoy fight fans!
Due to the maturity level of this app 17+, parents please note. Thank you.
2nd Generation, 2.0-3.0+ device friendly!!
Squirrelizer 2.0(Photography)[[iTunes][6]]
Price: $0.99 -> Free
=== Free for T-Day ===
[NEW - Tweet YOUR Squirreled pictures]
The Squirrelizer for iPhone
Surely you've heard about the squirrel that photo-bombed a Minnesota couple's timed shot on a Canadian lake?
The whole world's gone mad over it! Well now you can have your own photos squirrelized by "that squirrel" as well!
You can scale, rotate squirrel image to any size you want in the pic.To scale pinch on the squirrel and twist to rotate, as easy as that
On CNN: http://ac360.blogs.cnn.com/2009/08/20/the-shot-takeover-of-the-crasher-squirrel/
On NGC: http://photography.nationalgeographic.com/photography/photo-of-the-day/squirrel-portrait-banff-pod.html
Not decided yet? Check out what others are saying:
mgonzalez on Twitter
"got the most awesome iPhone app today the Squirrelizer! it renewed my faith on man kind creativity"
Pictures speak louder than words
http://twitpic.com/hpsn8
If you love it, please mark ***** and a good review.
AAA Watch (Utilities)[[iTunes][7]]
Price: $1.99 -> Free
!!!SALE!!! The SALE price is reduced for a limited time. Don't miss your chance!!!
If you are looking for analog clock with original design, it's just what you want.
Works in landscape and normal modes.
The program has internal alarm and some usefull options.
This screen clock (analogue clock, handy watch, wall clock, alarm clock, watches) would be very good looking on your iPhone's or iPod Touch's desktop. Using this night stand you can get the time instantly.
This clock would be updated soon and all the updates would be free for thouth who have bought this program once.
If you have any questions, ideas or bug reports, please, don't hesitate to contact us by e-mail: [email protected]
P.S. Also we recommend to buy Tetris (tm) by EA. :-) That's really one of the best games for iPhone & iPod.
Baby Animals - An Encyclopedia Game 1.1(Games)[[iTunes][8]]
Price: $0.99 -> Free
Video presentation: www.iphodea.com
Imagine taking a trip into young animal kingdom!
Some are awesome cute, some are cute only for their parents :).
Some are said to be ugly (see the "Ugly duckling" story). But are they indeed?
For some you would not be able to figure out what animal they are.
Some are so small compared to their parents (Giant Panda's cub is almost 1000 times small than his mother).
Some are incredibly lazy (baby anteater travels on his mother back until he is half her size).
Learn about 90 baby animals through over 400 high quality photos and thousands lines of text.
Save the images on your phone as wallpapers and share them with your friends.
Test your knowledge of baby animal names using Name Quiz and Photo Quiz sections.
FEATURES:
List section contains 420 high quality photos of baby animals along with thousands of lines of interesting facts.
Name Quiz section shows a randomly picked animal photo and three name choices to pick from
Photo Quiz section shows the name of an animal and 4 randomly picked photos to pick from
Pocket Paradise - Ultimate Soundscape Generator 1.22(Healthcare & Fitness)[[iTunes][9]]
Price: $0.99 -> Free
Pocket Paradise is more than a soundscape generator. Create a truly unique and dynamic soundscape to enhance the ambience of any room while the scene magically changes before your eyes. Experience sunset in Hawaii, a soft tropical rainstorm, or a moonlit beach fire. Set the rate for the passage of time, control the wind with your fingers, add rainbows, sailboats, clouds, music and marine life as desired. Once you select your sound and visual preferences no two moments will be the same. Save your favorite creations or choose from a list of presets to create a world you can carry with you and visit anytime.
For the best experience, plug it into speakers or headphones.
Create your perfect soundcape by adding elements like:
lapping water
gentle waves
heavy surf
full wind control (swipe for gusts)
light rain
heavy rain
distant thunder
lightning
sea birds
whales
crickets
burning campfire
rainbow
sailboats
Control every aspect of your scene.
Control the passage of time and experience your world in real-time or in accelerated time as you watch the moon speed across the night sky.
Choose from a soothing collection of original music to create just the right setting.
Save your favorite creations, or load presets like Hawaiian Sunset, Perfect Day, Rainbow Jungle and the Still of Night.
Press the shuffle button to randomly explore infinite sensory combinations
Built-in sleep timer allows you to gently drift off to sleep.
Completely dynamic audio experience.
Perfect for sleeping, reading, and relaxing.
Bitter Herb 1.0(Books)[[iTunes][10]]
Price: $1.99 -> Free
NOW FREE UNTIL DECEMBER 8th!!! HAPPY HOLIDAYS!!!
"Incredibly complex and detailed art; lush colours and intricate, complicated backgrounds populated with simply drawn creatures of varying degrees of strangeness." -Richard Bruton, FORBIDDEN PLANET
All is not well in the village, a mother lies sick and dying. The only thing that can save her is a magical herb that grows atop the tallest mountain, but who will be brave enough to quest for it?
Be prepared to embark on a journey through the unexplored world of Afar, to wild and wonderful environments meeting new creatures, some friendly and welcoming, some not!
British illustrator BEN POWIS delights children and adults alike with WHERE GROWS THE BITTER HERB, proudly published for mobiles by Robot Comics.
Where Grows the Bitter Herb
Written & illustrated by Ben Powis
1 of 1 | 126 screens | All-ages, fantasy
Controls
Move forward by fling right or bottom left corner tap. Move backwards by fling left or bottom right corner tap. Pinch or double tap zoom in and out. Tap outside corners for more options.
Comic viewer based on iRobot Comic Viewer by Robot Comics.
Blutalk 1.0(Social Networking)[[iTunes][11]]
Price: $0.99 -> Free
Black Friday sale! Blutalk is FREE for a limited time!
Blutalk currently has the MOST features and is EASIER to use than any other Bluetooth chat app you will find!
Works on iPhone 3G/3GS, iPod Touch 2G/3G only.
Send any questions/suggestions to: [email protected]
Have you ever really needed to send a quick message across the room to a nearby iPhone/iPod Touch? Now you can do it for free with Blutalk! And unlike other Bluetooth apps, Blutalk gives you voice chat as well, in the same app, for FREE! Clearly making it the smartest choice!
Blutalk is an easy to use all-in-one bluetooth chat client. It allows you to text chat and voice chat with people nearby.
Blutalk uses the Bluetooth capabilities of the iPhone/iPod Touch to provide users with an easy way to chat with people nearby. Wherever you are, you can chat with people nearby without the need of a wifi network or Internet.
If you ever need to start a chat over Bluetooth with your friends, Blutalk is the way to go!
Features: Text Chat: (send text, smileys, animated smileys and photos in portrait or landscape mode)
Voice Chat: (voice chat with another Blutalk user)
LastPlayed+ for Facebook and Twitter 1.1(Social Networking)[[iTunes][12]]
Price: $0.99 -> Free
Get LastPlayed+ for FREE from now until the end of Black Friday as our way to start the Holiday Season.
"LastPlayed+ really separates itself with player controls and update features for both Facebook and Twitter. Finally, an app to promote my life soundtrack!" - CultIvasion
"A clean app that visualizes the social soundtrack." - AppsUnleashed
LastPlayed+ is a premium version of our free app LastPlayed. LastPlayed lets you see the music playing around you in different ways. See the 25 recently played songs, songs playing in your proximity, and songs playing around the world.
Plus Features
Integrated iPod player controls
Updates your Facebook status
Updates your Twitter account
Use LastPlayed To
Easily share your song info with friends
See what others around you are listening to
Browse the global LastPlayed Network visually in the Map View
Discover new music
Additional Features
Displays your current song info with album artwork
View the song title, artist, and album name
Calculate distances between music
Browse the LastPlayed Network using an integrated Google Map
Customize your configuration within the native Settings App
Continue broadcasting even while your device is "locked"
LastPlayed Requirements
iPhone OS 3.1 or greater
Network connection: Cellular or Wi-Fi
LastPlayed Support and Feedback
If you experience problems with LastPlayed, have feedback, or want to request a feature, please e-mail [email protected].
iCrossFingers 1.0(Entertainment)[[iTunes][13]]
Price: $0.99 -> Free
SPECIAL SALE UP TO 50% OFF TOP Kalsky.net Applications!
Check out all our applications now. Hurry, offer ends 29/11.
Are you heading for an important meeting?
Are you having a crucial test today?
Having a birthday, and wishing for THE BEST present?
Let iCrossFingers do the finger crossing job for you while you are attending the meeting, having the test or opening your presents.
Just fill the wish list, and select the items that you'd like iCrossFingers to cross its fingers for.
Features:
Have a list of all your wishes (2 applications in 1..)
Select one of 3 characters to cross their fingers for you
Select the wishes you'd like the character to cross its fingers for
See the number of selected wishes as a badge on the iCrossFingers icon
BreakThru 1.0.0.312(Games)[[iTunes][14]]
Price: $0.99 -> Free
FREE FOR LIMITED TIME!
BreakThru is a puzzle game that puts a new spin on the Tetris®* concept.
You face a "wall" of tiles of different colors with some bombs and cans among them. Your goal is to clear out the wall. To make tiles disappear you need to double-tap on at least two tiles of the same color next to each other. The more tiles disappear at the same time, the higher your score is.
The top bonus row consists of randomly generated tiles accompanied by bombs. This row always floats from the right to the left side of the screen, occasionally falling down from time to time. You can slide the screen down or tap a bonus row item to drop the row when you need.
When the "wall" is narrower than the screen, you can move all the tiles from one screen side to the other to meet the bonus row when it falls. Bombs and cans are helpful: deleted cans add points to your score, exploded bombs destroy the tiles and cans around them.
As you remove all tiles of the same color, the bonus row will never give you tiles of this color at the current level. As soon as you clear the wall, a new level begins. The higher your level is, the more colors are used (up to 6), the faster the bonus row floats, and the more often it occasionally falls.
Dweebs™ 4.0(Games)[[iTunes][15]]
Price: $0.99 -> Free
This is the full version which is now available 100% FREE with some occasional advertising.
Player comments...
"Fantastic game!!! Great graphics addictive gameplay!!!" Darren & Clare (UK)
"Ace game!" Lemooseigh (UK)
"Lemmings meets Rainbow Islands in this colorful game!" & "Dweebs sports very nice 2D graphics, and I don't see how the graphics could get any better." Drelbs23 (US)
They came from outer space!
In a very strange and distant future...
The Dweebs are all currently stranded on planet Earth, after a space freighter transporting this very rare and unusual cargo crashed many years ago. The Dweebs that escaped require a really helpful human to assist them on their quest to return to their home planet.
The Dweebs are not the cleverest of alien creatures but are very cute and also very lovable, the urge to help them for most humans is overwhelming.
Unfortunately the genetically altered Black Weevil Dweebs are out to stop you and the UFO that has come to beam up the missing Dweebs and take them home, can only wait a short while on Earth - so hurry!
Oh, one other small thing... since their rather long stay on this planet, the Dweebs have somehow managed to acquire the ability to breed and create Dweeb Eggs!?... this seemingly unusual ability can help solve some of the puzzles that lay ahead and much, much more.
Please Note: Every level in Dweebs is possible to complete and have each been hand crafted and fully tested to ensure that all types of players are challenged as they progress through the game. Only the best humans will survive! :)
DWEEBALICIOUS!
Features:
Original platform / puzzle gameplay.
24 increasingly harder levels.
Unlockable levels.
Auto-save game continue option.
Easy to learn gameplay and controls.
Colourful graphics throughout.
Atmospheric sounds.
Suitable for all ages.
More Info:
Visit the Dweebs fan group here..
www.tinyurl.com/fuzzydweeb
See the 1 minute gameplay video here...
http://bit.ly/uHCbv
For all other Dweebs related info check here...
www.dweebs.info
Please reboot (power off/power on) your device should you experience any problems with this App.
inoDeals 1.0(Lifestyle)[[iTunes][16]]
Price: $0.99 -> Free
Description:
Thanksgiving sale: inoDeals is now FREE for a limited time
Why pay retail? If you are in mood of finding great deals or looking for coupons... on the Black Friday or any other days, this app is a must for you.
This is the best deal app on the AppStore.
inoDeals has the most comprehensive list of deal sites on the web: Slickdeals, Fatwallet, Dealnews, StyleNotes, Dealmac, Dealcoupon, Techbargains, Dealsea, GottaDeal, xpBargains, Deal Detectives, Tech Deals, Deal Catcher, Deals List, Deals2buy...
In addition, inoDeals has a special section for Black Friday.
Importantly, this app offers many unique features that no other apps have such as no-wait fast downloading, fast searching, saving to favorite, color coding, deal previewing, nearby searching in addition of standard features such as browsing and viewing original article.
Features
No annoying banner ads
Browse: This app lets you browse the most popular deal forums on the web such as fatwallet, slickdeals, dealnews, techbargains, dealsea... in the convenience of your palm without bloated ads.
Fast Search: search bar is provided everywhere from Featured Deals to Favorites. It allows you to get deals you want quickly. No matter what you are looking for, type in the searchbar, the app will pull all the related deal from the all the forums.
Deal Preview: allows you to preview deals instantly without visiting the source website.
View original article: allows you to see original article of the deal to get more details.
"No-wait" fast download: this app can not only download 700 deals in 3 seconds but also display deals immediately for your convenience before finishing downloading. We even display number of deals in title bar for your reference.
Save to Favorite: how often did you see a good deal and couldn't find it again to show to friends? Or you simply want to save the deal for later reading before getting on airplane. Save to Favorite not only allow you to save deals but also allow you to save multiple deals quickly. In addition, it shows saved items in different color for your reference.
Color coding: As a dealholic, you scan through a lot of deals. Visual clues are important; therefore, we provided extensive coloring features, different color coding for read, unread and saved items.
Nearby: if you see a good local deal and want to find a closet store, our Nearby provides local store locations for your convenience without the need to quit the app and open the Safari.
Adventoozle 1.0(Entertainment)[[iTunes][17]]
Price: $0.99 -> Free
Description:
The best Advent Calendar by far!
Are you looking for something to get you in the mood for Christmas? Well, this is the application for you!
Adventoozle is an Advent Calendar with a difference, each day presents new challenges in the form of word and picture puzzles, testing all your Christmas quiz knowledge! Adventoozle works just like any other Advent Calendar with the advantage of being able to carry it around in your pocket on your iPhone or iPod Touch!
For each day where you have answered the questions correctly you will be presented with a wonderful Christmas photograph for you to use as your iPhone or iPod Touch wallpaper along with a festive joke for you to enjoy.
All of this is available via an intuitive interface with a fantastic snow effect making it feeling like Christmas! For more information, visit www.z-appz.com.
… will you let Adventoozle bamboozle you?
WORD PUZZLES
Advent Anagram
Rearrange the letters from the clue to create the Christmas answer
i.e 'Trims Cash', Answer = Christmas
December Dingbat
Guess the missing words
i.e '5 T on a F', Answer = 5 Toes on a Foot
Cryptic Christmas Clue / Carol / Character
Decipher the cryptic and reveal the answer
PICTURE PUZZLES Puzzoom!
Fuzzle!
Fuzzoom!
Twister!
Blockbuster!
If you like this App or think we can improve it please leave us a review or alternatively visit our website and submit a feature request.
Recipes With Conversions 2.0(Entertainment)[[iTunes][18]]
Price: $0.99 -> Free
BLACK FRIDAY SALE! ALL APPS ARE FREE! TELL SATURDAY!!
Throw away your note cards and buy this app! With Recipe Book, you can create new recipes, figure out conversions and even choose your own picture!
Features: Create New Recipes Unit Conversions Add your own picture and much more!
Formalogy - Lucky Numbers, Days and Lotto Picks 1.0(Lifestyle)[[iTunes][19]]
Price: $1.99 -> Free
For the first time ever, to celebrate our first Thanksgiving in style, we are giving away this application for FREE.
*** Formalogy has been featured on CBS Money Watch, Business & Finance Network, Technology Network, Times of the Internet, and other media. ***
Our global fans asked for this, and now you too can experience what they have known for years. This application is presented by Formalogy.com ? the worldwide Internet expert on personal lucky numbers, lottery picks, and dates.
Did you know Formalogy is persistently #1 under the "lucky numbers" in all major search engines? Yes, it actually is!... Our proven method has been guiding people for years to improve their lifestyle.
Formalogy is a contemporary system of merging mystical beliefs of early Near-Eastern civilizations with numerology, spirituality, psychic astrology, geometry and elegant cosmic ideas of classical cultures. Chances are five minutes from now one of you will win a lottery jackpot, one of you will find his or her true love, and one of you will re-discover true passion. Everything around us is numbers, and we graciously help you choose your fortunate picks. Formalogy does this by linking the ancient wisdom with a modern logistical intelligence to formulate your special numbers using your name, date of birth, specified event, and the time factor.
Your personal numbers are standardized for your specific set of conditions ? unlike other number generators Formalogy does not employ random picks or fabricates redundancy.
To cover diverse needs and meet your expectations, this application offers three different ways to generate your own lucky numbers.
LOTTERY NUMBERS
Why wait for dumb luck to strike when you can boost your lottery winning odds by relying on positive numbers arranged just for you?! The universal algorithm for Lottery Numbers includes exclusive configuration options which will calculate your personal "winning" set of numbers for almost any lotto game combination in the world. It's easy and flexible.
set of lucky picks: 3 to 9 numbers
range of the numbers in draw: 9 to 99
option to include or exclude zero
option to repeat same numbers in the set
up to 3 Mega/Bonus numbers
automatically saved settings
your choice of play/draw dates
INSTANT LUCKY NUMBERS
If you instantly require a meaningful personal number that is not prepared by some obscure geeky recipe, Instant Lucky Number generator is for you. Using this system you may generate a lucky number just on a spur-of-the-moment, choose any date and time of a future event, or even go back in time and test on an event from the past. It's amusing and exciting.
your choice of numeric digits: 1 to 5
recalculation per minute
option to select any time or date
LUCKY DATE
When Hamlet declared, "To be, or not to be: that is the question" he certainly was not aware of Formalogy Lucky Dates. Faced with similar doubts, the Lucky Date generator will use the mystical numeric values of your name and birthday to advocate your most favorable date. It's witty and comforting.
selection of the month
selection of the year
Of course, by utilizing this supernatural system you can apply multiple strategies to achieve your objective ? after all the 'F O R M A L O G Y' anagram is 'For My Goal'. No human can be absolutely accurate, yet the scope of our precision depends not only on our structured system, but also on various other factors beyond our control. We hope our personalized lucky numbers will be of benefit to you and your loved ones. Remember, optimism is essential for better results!
Don't you think the time has come to turn your luck around? We wish you millions in winnings, personal and spiritual prosperity, health and happiness, and lots of good luck.
Easy Sale Price Pro 1.1.0(Utilities)[[iTunes][20]]
Price: $0.99 -> Free
Happy thanksgiving! 3 day - free event!
The simplest way to calculate discount! Quickly calculate the sale price of an item, including tax.
User Review
EASY SALE PRICE PRO V. 1.0.2 - 5 Star
by M. Klapper - Version 1.0.2 - 2009. 11. 03
This is the easiest, fastest way I have ever come across to figure out discounts. I am so glad I discovered this app, especially since I am not a math wiz!

easy sale price - 5 Star
by mr wonderful3532233 - Version 1.0.2 - 2009. 11. 01
im not real fast on the math so this app helps me know what the real price is asap love it

Quick and easy app in 3 little steps to sale price - 4 Star
by Mikerey - Version 1.0.2 - 2009. 10. 31
This is a Quick and easy app in 3 little steps to sale price. Very simple and to the point. Click on price, enter number, click on % sale, enter number, click on sales tax, enter tax. Voila! New sale price including sales tax. Very quick and once you enter % and tax, all you have to enter is next price. Quick way of shopping and being able to tell how much an item in on sale. It even tells you your savings amount. Buy, buy. Good for sales days.

Good - 3 Star
by Marshal820 - Version 1.0.2 - 2009. 10. 30
Good for people who can't do the math in their head and give you an exact price quick.
Scare My Puppy - Dog Whistle 1.1(Entertainment)[[iTunes][21]]
Price: $0.99 -> Free
BLACK FRIDAY SALE! ALL APPS ARE FREE! TELL SATURDAY!!
UPDATE IS OUT!!
Hate your dog? Love your dog? want to annoy your dog? Then this app is for you!
Basically, this app generates a high pitched noise, it the plays it tell you click the stop button! Use it on dogs, cats and even children. It is sure to get there attention. (Note: works best on humans under 18 years of age, dogs may not respond to it. Or as mine did, lick my phone =) )
This app has many features, Including:
High Pitched Noise Generation and Play
Lower the Volume, Raise the Volume and even Stop the Volume.
Email Support (for all my apps!)
Shake to show help/Copyright Info
And thats about it!
(PS: it also has this cool transition, just click on the "info" button. Thats also how you get to the email support!)
----------------HELP-------------------
To Play the sound, press the "Scare My Puppy" button.
If you cannot hear the sound, your to old, try it on people under 18 and ask if they hear it.
MAKE SURE the the volume rocker is up all the way, and make sure the silent switch is off.
The info button IS SMALL!!! keep trying if you cannot click it. A bigger button will be in the next update.
If you cannot send and email it is because you DONT HAVE INTERNET.
Thats about it on help!
BUG SPRAY IN IS NOT LIABLE FOR ANY DAMAGES DONE TO YOUR DEVICE OR YOUR BODY. USE AT YOUR OWN RISK. THIS APPLICATION MAY CAUSE HEADACHES.
SheepBox 1.0(Entertainment)[[iTunes][22]]
Price: $1.99 -> Free
FREE FOR THANKSGIVING!
The SheepBox brings you not only the feeling of vintage toys like moo boxes, but adds a vast number of beautiful pictures of sheep and lambs with each and every use, complete with authentic Baaa!
Get your SheepBox now and experience a feeling of nature.
Turn your iPhone device upside down (display facing to the floor and back) to be rewarded with the wonderful sound of a sheep.
Features:
Countless high quality pictures of beautiful sheep and adorable lambs!
Lots of different sounds giving each sheep a unique Baaa!
Shake your device to unleash a complete herd of sheep!
preschoolTAP - Animals Time! 1.0(Education)[[iTunes][23]]
Price: $0.99 -> Free
FREE FOR A LIMITED TIME!
If you like this app you can get more apps like this:
preschoolTap People
toddlerTap Animals Time
toddlerTap Transportation
preschoolTAP series
Animals Time!
This app is for kids 3 to 6 years old
If you have a preschooler, then this is a great app for your kid!
With these cards they will learn more about all the animals in this world.
Each card shows 4 animals, and they have to press the HEAR sound button in the middle of the screen. One option will be played and they have to choose the correct animal related to that audio.
for example: you will be presented with the following animals: tiger, dog, mouse and cow. When you press the "Hear sound" button you hear> "Which animal is faster?" then you have to press the Tiger as correct answer!!
Important!
You will receive future free updates with many new cards to play!
For support contact us at: [email protected]
Follow us on Twitter for the latest news: https://twitter.com/Portegno_Apps
Knock Knock Zombies 1.2(Games)[[iTunes][24]]
Price: $0.99 -> Free
FREE FOR A LIMITED TIME!
If you like this app, you can also purchase Monsters in my closet!! Your kids will love it!
App description:
This is the most addictive game for little kids, just knock on the crypt door and they will discover a different zombie every time!
They look crazy, they are super funny!!
Find out how they scream each time you open the door :)
**** We will add more Zombies, screams and doors in future FREE updates!! ****
For support contact us at: [email protected]
Follow us on Twitter for the latest news: https://twitter.com/Portegno_Apps
Light Torch Hunter - Mike's House 1.2(Games)[[iTunes][25]]
Price: $0.99 -> Free
FREE FOR A LIMITED TIME!
If you like this you can also purchase Mike´s Safari trip! and have fun searching elements and animals in Africa!!
** Light Torch Hunter Series **
Help Mike find as many hidden objects as you can in his house, as fast as you can.
Have fun with this cool game. You can move the spotlight of Mike's light torch by tilting your iPhone or iPod touch and discover each of the hidden objects that are placed in each scene.
The faster you find each objects the more points you get, and by finding several objects you go up to a new level of difficulty!
We offer 3 levels: Easy, Medium and Hard. With different spotlight sizes and time constrains.
Important!
You will receive future updates with cool new places of Mike's House.
For support contact us at: [email protected]
Follow us on Twitter for the latest news: https://twitter.com/Portegno_Apps
Bug Eat Grass 1.2(Games)[[iTunes][26]]
Price: $0.99 -> Free
Free only 1 day to promote my new app:
★ 1099 Wallpaper
There has 3600+ wallpaper now!!!
★ Include hottest bikini girl 2400+!
★ Include beautiful girl 280+
★ Include wallpaper of animal,landscape,gold, nosh,car,water,nature,greenstuff,flowers, tea,fall,nature,nosh,food art,belly wash,etc.
★ about 920+
Easy to play!A classic Snake-Type game!
Festive Holiday Cocktails 1.0(Books)[[iTunes][27]]
Price: $0.99 -> Free
Festive Holiday Cocktails as featured & recommended on FOX News - 'Tapped-In' (TV & Podcast)
Festive Holiday Cocktails is the App for festive cocktail ideas no matter what's on the holiday social calendar, whether it's a New Year's blowout, a bustling dinner party or just a friendly get together!
No need to sift through non-holiday drinks, all of the best holiday cocktails await you here in this unique charming collection!
Dozens of stunning cocktails
Color photos - same screen directions
Shake for random 'yummy drink'
Note: Within app tap lower screen to access menu.
For the Holiday Season Festivities we also recommend:
PhotoShelf for framing & decorating your holiday photos
iRiddles (by D. Noel Keshwar) for entertaining your friends and family
iLLusions (by D. Noel Keshwar) for entertaining the kids!
Tap Treats Halloween 1.01(Games)[[iTunes][28]]
Price: $0.99 -> Free
To celebrate Thanksgiving, Barking Dog Interactive is giving away "Tap Treats Halloween" for free today.
If your child likes "Tap Treats Halloween", be sure to check out "Letter Writer Oceans", our flagship product!
SIX ACTIVITIES in ONE app!
It's Halloween, and strange things are happening up at the haunted house on the hill!
"Tap Treats Halloween" is a fun way to celebrate everyone's favorite haunted holiday with six spooky interactive toys for kids:
JACK-O-LANTERN DESIGNER - Tap to carve different faces in the pumpkin. Do you want scary eyes or a goofy mouth? Use it to design this year's Jack-O-Lantern!
CREEPY CONCENTRATION - How many guesses will it take to match all the cards?
MONSTER MAKER - This silly monster needs a new hairstyle! Tap different parts of the monster to change its face from scary to silly.
TAP GHOSTS - Ghosts are floating out of the haunted house! Tap them to send them back to the spirit world before they escape.
WHICH WITCH? - Tap the witch to give her different silly costumes, change her broom into other silly things like a mop or a giant carrot. Swap out her black cat for other animals, like a pig or a parrot.
SPIDERS IN THE CELLAR - Creepy black spiders hang down from the ceiling. Tap them to send them scuttling back up into their webs.
None of the games require your child to be able to read, and offer a fun diversion while eating at the restaurant, or waiting in line at a haunted house.
Happy haunting from Barking Dog Interactive, makers of "Letter Writer Oceans".
DonutCam 1.2(Photography)[[iTunes][29]]
Price: $0.99 -> Free
New update as of today is much faster, and did we mention FREE in honor of Lincoln's Thanksgiving Day?!
Now with "Zoom-In" slider bar, multi-pic "motor drive" feature, and temporary in-app storage of pics for increased speed of picture taking. See below. Screenshots will be updated soon.
What if you want to take a picture of your friend, but don't want to forget the pictures of your Other friends you just took? Don't be sad, use DonutCam, that's what you need. With DonutCam, each picture you take will go around the edge of your screen, leaving a small hole in the middle...the Donut Hole. This is where you see to take your new picture, right through the Donut Hole. Now what if your previous pictures get in the way of taking a new picture? No problem, just push your friends to the edge of the screen with your finger. They all will go at once! Try it! Now, if you get sad again and want to see your friends, just pull them back. Don't worry if your friends cover up the camera buttons to Take a Picture. Just press where it usually is. Or, move your friends out of the way to uncover the button if you forgot. All of your pictures go to your Photo Album right after you take them. Of course you can take pictures of more than only donuts. This is just a name. Have happy fun with DonutCam!
ZenGo - Mobile Zen 1.0(Lifestyle)[[iTunes][30]]
Price: $0.99 -> Free
Beautiful Photography + Inspirational Quotes = ZenGo
FREE FOR THANKSGIVING AND BLACK FRIDAY!
*** Download ZenGo today for free and be ready for free future updates!! ***
*** All 50 pictures and quotes for FREE! ***
HAPPY THANKSGIVING from Majestic Living!
Need a quick bit of zen?
An inspiring phrase to pick up your day?
Maybe you just want a new wallpaper for your iPhone?
ZenGo provides you with inspirational quotes and beautiful, exclusive photography on-the-go.
We've carefully selected and crafted each ZenGo to be moving, easy to read, easy to understand and thought provoking.
Features:
Over 50 uniquely styled ZenGos made from exclusive photography and illustrations with quotes and stories
No Internet Connection Required!
'Press-and-hold' to Save ZenGos to your phone to use as wallpaper
Mark your Favorites so you can return to them easily
Email any ZenGo to a friend!
Access all our ZenGo's: we don't hold any back and you don't have to wait until the next day to see a new one!
Quotes from Ghandi, Buddah, Zen Masters, Famous Musicians and more!
Zen Stories also included among the quotes
Frequent Updates (More unique content to come!)
High Quality Images
With ZenGo we aim to promote relaxation and creativity through inspiration. We will be updating frequently with new pictures, quotes and more!
Please visit http://www.majesticlivingnow.com for more information about us, our classes and programs and more!
European Flags 1.8(Games)[[iTunes][31]]
Price: $1.99 -> Free
Thanksgiving Black Friday Sale !!!
Get it now before it goes back to its regular price.
Reg. $1.99
Can you name all european countries?
You've got 60 seconds to identify as many european flags correctly as possible. There are a total of 45 flags that are displayed at random, giving you the chance to learn to identify them all.
This game includes all member states of the european union, candidate countries, as well as other countries within europe.
Enjoy learning to identify all european flags.
Discover our other products:
British Sign Language Trainer
Simple Math
Brain Blast Pro
Swiss Flags
Guess Right
Brain Blast Prime 1.5(Entertainment)[[iTunes][32]]
Price: $1.99 -> Free
Thanksgiving Black Friday Sale !!!
Get it now before it goes back to its regular price.
Reg. $1.99
Do you like to be challenged?
Research has shown that performing calculations quickly is an effective way to train your brain. In this app you'll have to answer as many simple single digit math questions as you can in 60 seconds.
This is the ultimate challenge in the Brain Blast series.
The goal in this version of the Brain Blast game is to calculate the correct prime numbers. The math is still simple and only involves single digit numbers however the results of the calculations are prime numbers.
Let's see how many you can get correct in this game.
As with all the Brain Blast games, this is suitable for all ages. Challenge yourself to break your own record. Improve your mental agility, your reaction time, and your math skills. Challenge your friends to beat your score.
Have fun playing Brain Blast Prime.
To discover our other games search for BidBox in iTunes.
Brain Blast Pro
Guess Right
US Flags
Simple Math
American Sign Language Trainer
Wash Tub Bass 1.0(Music)[[iTunes][33]]
Price: $0.99 -> Free
FREE in honor of Football Thursday! Learn a new instrument between plays!
This app is a virtual Wash Tub Bass, which in the real world is made of a tub, a broomstick, and a string stretched.
Note: application does not yet work on newest iPod Touches 3.1.2 OS. Stay tuned for updates.
Only the "string" is displayed on the app. You tilt the device to stretch or unstretch the string, then you pluck the string to make the tone. Touching the screen stops the tone. By tilting the device thru different angles before you pluck, you can play about an octave range of tones.
The Knobs screen which is accessed by the Knobs button allows you set the particular pitches played. Bass and treble and sustain (how long the tone lingers) can be set here too. The Frets control determines which particular pitches are latched onto. Typically about a 15 to 20 degree change in tilt of the phone will change the note one step of the the scale you have set (major or minor, chromatic etc) in the Frets setting. You can also go "fretless" and play free form pitches, but that is fairly difficult. The wood setting changes how much the string buzzes when you stop the tone.
For best results, you will need to use headphones or an external speaker for this app, and we suggest turning down the treble or turning down the high frequency ranges if you have an equalizer involved.
We reprint here a letter from the inventor of the iPWTB to send you on your way into Western musical glory:
Howdy, moo-sician!
Pluck middle for soft n' left for loud. Mute string by touchin' it. On the far right side you can pick up yer finger without pluckin'.
Tilt to change pitch like a broomhandle bass, by stretchin' and un-stretchin' the string.
All the way flat with the screen pointin' up to the sky is a high note. Hold it vertical and there's yer middle note. Screen pointin' to the ground is a low note.
'Course, there's all the in-between notes.
See, ya rotate the thing with one hand and pluck with the other. And ya rotate it so that...aw, shucks. You'll figure it out.
Use Knobs to change it up.
Now, you be sure 'n play real purdy for Uncle Hank!
Signed most sincerely, Hillbilly Blues Hank
Simple Math 1.9(Games)[[iTunes][34]]
Price: $1.99 -> Free
Thanksgiving Black Friday Sale !!!
Get it now before it goes back to its regular price.
Reg. $1.99
Give your child a competitive advantage.
Simple math is a fun math learning tool that will help your child master simple mathematical functions. This game contains additions, subtractions, multiplications and divisions with single digit numbers.
Let your child play it for a few minutes a day on a regular basis and you will see great improvements in their math skills, their mental agility as well as their reaction time.
Research has shown that performing calculations quickly is an effective way to train your brain.
Basic math functions are displayed in the center of the screen. Select the correct answer for the function displayed by pressing the correct number button. Each correct answer gives you a point. You've got 100 seconds to answer as many correct as possible.
This game is suitable for all ages.
Search for BidBox in iTunes to discover our other games:
American Sign Language Trainer
Brain Blast Pro
Guess Right
US Flags
Guess Right 1.5(Entertainment)[[iTunes][35]]
Price: $1.99 -> Free
Thanksgiving Black Friday Sale !!!
Get it now before it goes back to its regular price.
Reg. $1.99
Can you predict what number your iPhone picked?
Choose a number between 1-9 to see if you can guess what number your iPhone selected. If you get it right the range will increase. Keep getting it right and the range will go up until you reach Level 10. The more you guess correct the larger the pool of numbers will be. Be forewarned though, your iPhone will pick a different number each time you play, making any kind of strategy useless.
Once you start playing you'll have a hard time putting down your iPhone.
Enjoy playing the Guess Right game.
Search for BidBox to discover our other games:
Brain Blast
Brain Blast Pro
calQlator
Arcade Hockey 1.0.1(Games)[[iTunes][36]]
Price: $0.99 -> Free
Arcade Hockey has broken into the Top 100 Paid Apps in Games/Sports! Thanks to all of our beta testers and those who have helped us spread the word.
"Best Air Hockey game for the iPhone." - Chris Pirillo, Lockergnome
"Arcade Hockey recreates the perfect air hockey experience." - Lauren Admire, The Escapist
"Arcade Hockey is a faithful recreation that's definitely worth a look." - Joel Evans, geek.com
"Simple, user-friendly and addicting version of arcade hockey." - Michelle Michelson, The Gadgeteer
"Get ready to play air hockey like summer never ended." - Jennifer Anthony, The Examiner
"In terms of look and feel... it's one of the best by far." - Scott Johnson, AppSlappy
"It's like having your own air hockey table in your pocket." - Classic Game Room
"An excellent multiplayer and single player experience." - Ned Fetterhoff, MLive
An arcade classic brought to life on the iPhone!
The coolest air hockey on the App Store.
Play against a friend, or challenge the opponent on any of three levels. Arcade Hockey is great for parties, in the waiting room, or anytime you have a few free minutes.
Features:
Simple enough for anyone to pick up and play
Solid graphics and a jazzy soundtrack
Smooth animation and gameplay
Smart artificial intelligence with three difficulty levels
Great for small kids
Plays well on all iPhone and iPod touch models
Working on:
Peer-to-peer play over WiFi
Even better artificial intelligence
Listen to your iPod while playing
Improved physics
***** Your reviews make us smile :D *****
jAreaCodes 3.3(Utilities)[[iTunes][37]]
Price: $0.99 -> Free
New in jAreaCodes 3.0: links to area code maps!
The new MAP button on the Area Codes and Areas screens will launch Safari to display a map of the currently selected area code (internet connection required). For the 50 states and the District of Columbia, the maps are from the official web site of the North American Numbering Plan Administration (NANPA). For Canadian area codes, the map is retrieved from the web site of the Canadian Numbering Plan Administrator.
Now with calls to 411 Information for every U.S. area code and to four free information services!
Have you ever gotten a call from area code 250 and wondered where that area code is? Or have you wondered how you call Chile?
jAreaCodes has a number of features:
Area Codes Tab. If you know an area code, this screen will show you where the area code is. The user can spin the wheels to select any area code and the screen will automatically display the description of that area code. Press the 411 ($) button on this screen to launch the Phone application and call 411 Information for the current area code automatically. For example, if the current area code is 870, 1-870-555-1212 will be called. The user will have the option of cancelling out of the call to Information before the number is dialed. This feature is not available for area codes outside the United States and is also not available on the iPod Touch. Press the Map button to display a map (see above).
Areas Tab. If you want to know what area codes exist for a particular state, province, or other area using the North American Area Code Numbering System, this screen will tell you. The left picker wheel is a list of areas which the user can scroll through. The right picker wheel will automatically update to display the area codes of the area currently selected on the left picker wheel. The user can then scroll through the area codes for the current area; the application will automatically update the area code description to that of the current area code. The 411 ($) button described in the Area Codes Tab section can also be found on this screen and has identical functionality. Press the Map button to display a map (see above).
Countries Tab. If you need to know the country code and city code of a foreign city, this screen will tell you. The left picker wheel is a list of countries which the user can scroll through. The right picker wheel will automatically update to display the city codes of the country currently selected on the left picker wheel. The user can then scroll through the city codes for the current country; the appication will automatically update the country and city code description to that of the current country and city code. Version 2.0 has expanded city codes for some countries. Additionally, the dialing instructions will now reflect whether the country has city codes or not.
Info Tab. This screen lists four free information services (free other than cell phone minutes used) which can be called automatically by pressing the Call buttons following the descriptions. These services normally include advertisements but are free and work very well. This feature is not available on the iPod Touch. There is also a link to the Niquito Software web page for jAreaCodes on this screen, which will launch the Safari application.
Sheet Music Trainer Piano Bass 1.0(Music)[[iTunes][38]]
Price: $2.99 -> Free
Thanksgiving Black Friday Sale !!!
Get it now before it goes back to its regular price.
Reg. $2.99
Learn how to read sheet music.
This is the fifth application in a series of games that will help you become an expert in sight reading.
Play the game for five minutes a day for a week and you'll become an expert in identifying bass notes.
You've got 60 seconds to identify as many notes as possible.
For extra fun: challenge your other musician friends to beat your score.
Enjoy improving your music skills.
Please check out our other apps as well:
Sheet Music Trainer Treble
Sheet Music Trainer Bass
Sheet Music Trainer Piano
Sheet Music Key Signatures
Flit 1.30(Social Networking)[[iTunes][39]]
Price: $0.99 -> Free
The Flit Mantra: Conversations not Updates, Content not Followers
Are you lonely? Do you have profound thoughts to share with the world but your current Micro-Blogging site requires you to have followers before anyone gets to hear what you have to say? Do you find that by the time you build a respectable following to listen to your profound thoughts the site in question is no longer cool? Fortunately, OpusApps has created an iPhone Micro-Blogging application that cares about you and what you think not how many followers you have.
We believe that content is king and if you have something worth hearing then it should be broadcast to the entire community. That's why we implemented Qi (pronounced Ch'i). Qi is the balance between negative and positive. In Flit, Qi it is the energy that the message generates. When a message is read the user can comment on the message, subscribe to the message or close the message. When a user subscribes or replies to the message the Qi goes up for the user who created the message. The more Qi you have the more iPhones your message is initially sent to.
Flit is crazy easy to use, but here are some tips just in case you need help:
Sending a message:
Press the message icon at the top left of the screen
Choose a category
Type a really cool message
Send the really cool message
Read a message:
Choose a butterfly
Read the message
Subscribe, Reply or Close
Have fun, be cool and repeat
C-17 Duty Day Calculator 1.0(Utilities)[[iTunes][40]]
Price: $0.99 -> Free
Your Intelligent C-17 Duty Day Calculator App!
THANKSGIVING SALE! FREE DOWNLOAD!!!(marked down from $0.99)
With a few quick button pushes, the C-17 DutyDay Calculator will provide show you all of your V3 duty day liminations. You have the option to select Basic or Augmented crew, as well as adjusting for local times. This App is perfect for all Active Duty, Reserves and Guard crew members!
FEATURES:
Simple and Smart! Calculate all your Duty Day limitations in seconds!
Option to calculate in local OR Zulu time
Adjusts for Augmented or Basic crew makeup
Trak4 1.3.0(Games)[[iTunes][41]]
Price: $0.99 -> Free
FREE FOR THANKSGIVING AND BLACK FRIDAY. Enjoy the time with your family and have a great game to play while you're standing in line at the stores! It will go back to paid on 11/29/09
The reviews are coming in...
"Trak4 is an excellent game, and it keeps your brain active! The hardest difficulty setting is quite challenging. For only 99cents, this game is a wonderful addition to your iPhone game collection!" - appgirlreviews.blogspot.com
"Trak4 is a challenging puzzle game for the iPhone and iPod Touch." -www.theapppodcast.com
http://forums.toucharcade.com/showthread.php?t=17642
"I like that this game is very clean, simple to learn, fun to play, for $0.99 this is a steal. This app is available in the iTunes App Store." - www.crazymikesapps.com
"I think that this is a great app that is definitely worth its $0.99 (59p) price tag. You will enjoy playing with this app, and you will want to play with it every time you get a couple of minutes to yourself." - www.appsight.net
"It's just challenging enough to make you want to play some more, and is thus the perfect 99¢ game" - www.weplayiphone.com
Trak4 is a challenging puzzle game for the iPhone and iPod Touch featuring 89 puzzles (thats just over a $0.01 a puzzle ;-0 ).
In Trak4, you are trying to beat the clock in matching the tile pattern on the right to the pattern on the left. Players earn points for the time remaining. If you match the pattern correctly, you gets another round. If the pattern doesn't match the game is over. The twist is that you can only see the entire target pattern for the first few seconds of each round. After that the pattern is cloaked in darkness and you can only see the portion that appears underneath the moving spotlight.
If you get stuck, press the "Hint" button to get a quick peek at the target pattern.
US State Flags 2.1(Reference)[[iTunes][42]]
Price: $1.99 -> Free
Thanksgiving Black Friday Sale !!!
Get it now before it goes back to its regular price.
Reg. $1.99
How well do you know US State Flags?
The challenge is on. How many flags can you identify in 60 seconds? You're presented with the name of a state and 15 possible flags. Select the correct flag to score a point. The more you identify correct the higher your score.
This game is for all ages. Whether you're young or old you'll enjoy learning to identify US flags in the blink of an eye.
All 50 state flags plus the flag for the District of Columbia are included in this game.
Good luck and have fun.
Don't forget to check out our other games:
Brain Blast (Pro/Prime)
Simple Math
Guess Right
Sign Language Trainer
Swiss Flags
Japanese Prefecture Flags 1.6.1(Travel)[[iTunes][43]]
Price: $1.99 -> Free
Thanksgiving Black Friday Sale !!!
Get it now before it goes back to its regular price.
Reg. $1.99
Can you recognize all Japanese Prefectures?
You've got 60 seconds to identify as many Japanese flags as possible. All 47 Prefectures flags are displayed at random, giving you the chance to learn to identify them all. Play it once and you'll have a couple of correct answers. Keep playing and soon you'll be able to identify all flags easily.
This game is for all ages. Whether you're young or old you'll enjoy learning to identify all Japanese flags.
Good luck and have fun.
PerDiemCalc 1.0(Finance)[[iTunes][44]]
Price: $0.99 -> Free
PerDiemCALC: Know Before You Go!
The World's First Intelligent Per Diem Calculator App!
THANKSGIVING DAY SALE!!! FREE DOWNLOADS!!!
FY10 Coming Soon! We have submitted an update to Apple which includes FY 2010 data. This is a free update to ALL PerDiemCalc users and will be available shortly.
Going on a TDY? Lots of locations? Don't know how much your perdiem is at your location? Or how much you'll get paid for that trip? Don't fret! Just open up your PerDiem Calculator App! This powerful and intuitive program makes it easy to find out the US Federal Government (DOD) perdiem for a single location or actually total your entire trip without turning in a voucher! No trip is too lengthy or complicated for the PerDiem Calculator App to handle. It calculates just like DTS without the complexity. This App is perfect for all Active Duty, Reserves, Guard, Civilians and Contractors.
FEATURES:
Simple and Smart! Calculate an entire TDY (multiple locations) in seconds!
Rates for ALL 4,000+ US & OCONUS Locations
Includes Seasonal Per Diem Rates
Search by location, it remembers your most frequent destinations for easy access!
All DOD Per Diem Rules Incorporated! (Proportional, incidentals, first/last day--We take care of it all!)
Results just like your voucher!
Use anytime! Completely self-contained app!
E-mail the results to your friends!
WHAT'S NEW IN THIS VERSION:
Added fresh look results table
Easy to use FAQ page
Feedback option
Save Benjis 1.6(Finance)[[iTunes][45]]
Price: $0.99 -> Free
HAPPPY THANKSGIVING: SAVE BENJIS IS FREE TODAY, AND SAVE BENJIS+ IS JUST 99 CENTS.
YOU MAY BE INTERESTED IN TRYING SAVE BENJIS+ (NORMALLY $1.99) IT HAS A BUILT IN BARCODE SCANNER (TYPE "SAVE BENJIS" IN THE SEARCH FIELD). THIS VERSION DOES NOT HAVE A BARCODE SCANNER.
"Best App for Price Comparisons, Save Benjis" -- Best iPhone Apps, O'Reilly, available at your local bookstore.
Save Benjis gives you the best internet prices while you shop in the real world. Compare prices on your iPhone (or iPod Touch) for millions of products from hundreds of stores. When you find a better price using Save Benjis you can buy the item right from the app. It's a great way to save money.
Sometimes there is no substitute for shopping in a physical store. You get to try an item out or try it on, but in today's economy you can't afford not to get the best price, and online price comparison shopping (with coupons) is the best way to guarantee that. Save Benjis gives you the best of both worlds, by letting you do a worldwide price check.
Squeezer 1.0.1(Social Networking)[[iTunes][46]]
Price: $1.99 -> Free
free for the first 3 days of Eidu Al Adha, offer ends on 29 of November* -ORIGINAL PRICE IS: 1.99불-
Long Story Short, Squeezer allows you to shorten long URL's that you may have enjoyed and copied form safari, and then share it with your friends in Facebook and Twitter you may also send the shortened URLs as Emails and SMS's. all of that in one application.
All you have to do is copy the URL From safari then launch Squeezer, and let the application do its things; the long URL get magically shortened. You also have the choice to type in the long URL into the text field.
Squeezer currently support four main shortening services:
-http://bit.ly -http://to.ly -http://is.gd -http://RFly.me
Squeezer can also be used as all in one status updater for both Facebook and twitter, so you don't have to use different application for each service to do only one simple thing; updating your status.
LOL Pets 1.00(Entertainment)[[iTunes][47]]
Price: $0.99 -> Free
Black Friday Special - FREE FOR A DAY!
The hilarious cats and dogs LOL pictures from the wildly popular iCanHasCheezburger.com website are now available on your iPhone.
Have a minute to kill? Pop open the LOL Pets app and begin browsing the funny, cute, and ridiculous cats and dogs LOL pictures that people submit to the popular iCanHasCheezburger.com website.
FEATURES:
Browse through the endless LOL picture collection (Over 100,000 LOLs, and more are added every day!)
Save LOLs you like in your Favorites collection.
Give a LOL thumbs up/thumbs down (Vote)
Share LOLs with your friends (Email)
Save the LOL on your iPhone/iPod touch.
Save the LOL's image (without the joke).
Use the LOLs/images you saved as wallpaper.
Open the LOL on Safari.
We love iCanHasCheezburger.com! ? PLEASE VISIT THEIR WEBSITE!
NOTE:
I Can Has Cheezburger?® is a registered trademark of Pet Holdings, Inc.
Reditus Solutions LLC is not affiliated with Pet Holdings, Inc. in any way.
Image copyrights belong to their respective owners, do not use the images for commercial use without permission.
TAG
AAA Watch
,
Adventoozle
,
An Encyclopedia Game
,
Animals Time
,
Arcade Hockey
,
Baby Animals
,
Bitter Herb
,
Blutalk
,
Books
,
Brain Blast Prime
,
BreakThru
,
Bug Eat Grass
,
C-17 Duty Day Calculator
,
Cage Rage
,
Days and Lotto Picks
,
Dog Whistle SheepBox
,
DonutCam
,
Dweebs
,
Easy Sale Price Pro
,
Education
,
Entertainment
,
European Flags
,
Festive Holiday Cocktails
,
Finance
,
FlickTunes
,
Flit
,
Formalogy
,
Games
,
Guess Right
,
Healthcare & Fitness
,
iCrossFingers
,
inoDeals
,
iPod Touch
,
Japanese Prefecture Flags
,
jAreaCodes
,
Jets Tweets
,
Knock Knock Zombies
,
LastPlayed+ for Facebook and Twitter
,
Lifestyle
,
Light Torch Hunter
,
LOL Pets
,
Lucky Numbers
,
Mike's House
,
Mobile Zen
,
Music
,
PerDiemCalc
,
Photography
,
Pocket Paradise
,
preschoolTAP
,
Recipes With Conversions
,
Reference
,
Save Benjis
,
Scare My Puppy
,
Sheet Music
,
Simple Math
,
Snow Queen
,
Social Networking
,
Sports
,
Squeezer
,
Squirrelizer
,
Tap Treats Halloween
,
Trainer Piano Bass
,
Trak4
,
Ultimate Soundscape Generator
,
US State Flags
,
Utilities
,
Wash Tub Bass
,
We Both Know
,
ZenGo
,
무료 어플
,
아이팟 터치