알림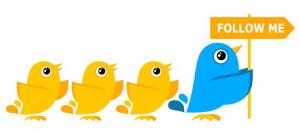 무료 어플에 대한 소식을 조금 더 빨리 알고 싶다면 "연아와 트위터를"를 읽고 팔로하기 바란다. 트위터로는 글을 통해 소개하기 힘든 100명 한정, 한시간만 무료와 같을 어플도 올리기 때문이다. 마지막으로 트위터를 통한 질문에는 거의 답하지 않는다. 트위터를 이렇게 운영하는 이유는 "트위터 운영 노하우 및 팁"이라는 글을 보면 된다. 따라서 트위터로 질문하고 답이 없다고 서운해 하지 않았으면 한다. 질문을 하고 싶다면 반드시 블로그에 관련글을 찾아 올리거나 "도아의 QNA"를 이용하기 바란다.
FREE for today only!
오늘은 총 11개의 어플을 소개하겠다. 9개는 오늘만 무료 어플이 맞으며 2개는 오늘만 무료인지 조금 헛갈리는 어플이다. 다만 이런 정보와 어제 올린 구글 웨이브 초대와 같은 소식을 조금 더 빨리 알고 싶다면 트위터 가이드를 읽고 팔로하기 바란다. 트위터로는 글을 통해 소개하기 힘든 100명 한정, 한시간만 무료와 같을 어플도 올리기 때문이다.
Cocktail Calculator는 마시는 음료의 칼로리를 계산할 수 있는 어플이다. 평상시 1불, 제한된 시간 동안 무료로 제공된다. SPF는 건성, 지성처럼 피부의 유형에 따라 태양에 노출할 수 있는 시간을 알려 주는 어플이다. 평상시 1불 제한된 시간 동안 무료로 제공된다.
RotationPuzzle은 얼핏 보면 그림을 15조각으로 나누어 맞추는 어플처럼 보인다. 그러나 제작사도 이런 것을 인식한 듯 ( it is not 15 puzzle !! )라는 문구로 다른 게임 어플임을 강조하고 있다. 이 어플은 단순히 그림을 맞추는 어플이 아니라 상당한 논리력 사고력을 필요로 하는 어플로 퍼즐형 아케이드 게임을 좋아하는 사람에게 적당한 어플이다. 이 어플은 평상시 1불, 제한된 시간 동안 무료로 제공된다. Another Earth도 오늘만 무료인 어플이다. 평상시에는 2불에 판매된다. Another Earth는 새로운 형태의 RPG 액션 게임이다.
SmashImpacts는 제한된 시간 동안 무료로 제공되는 어플이다. 서둘르라는 문구를 보면 제한된 시간이 짧을 수도 있다. 다만 아이팟 터치에는 설치되지 않아 정확히 어떤 어플인지는 모르겠다. Call Nudger도 평상시 1불, 제한된 시간 동안 무료로 제공되는 어플이다. Call Nudger는 일종의 타이머이다. 먼저 시간을 설정하고 전화를 한뒤 설정된 시간에 도달하면 아이폰이 진동하는 어플이다.
Carousel Match는 전통적인 매치 게임 세가지를 포함하고 있는 게임 어플이다. 평상시 1불, 제한된 시간 동안 무료로 제공된다. Yumsters는 평상시 1불, 이번 주까지 무료로 제공되는 게임 어플이다. 그래픽은 아기자기 하며 동물을 끌어 과일을 먹는 간단한 게임 어플이다. Forces 'n Motions은 중력 센서를 이용해서 중력을 측정할 수 있는 어플이다. 평상시 1불, 제한된 시간 동안 무료로 제공된다.
Sentinel: Mars Defense는 오늘만 무료인 어플인지 아닌지 모른다. 그래픽이 괜찮은 전략 게임이라 여기서 소개하는 것 뿐이다. PrankCaller도 오늘만 무료인지 아닌지는 명확하지 않으며 평상시 2불에 판매되는 어플이다. 이 어플은 전화원의 응답을 흉내낸 음성을 들려주는 어플이다. 된 시간을
Cocktail Calculator 1.0(Utilities)[[iTunes][1]]
Price: $0.99 -> Free
ON SALE FOR FREE FOR A VERY LIMITED TIME
Cocktail Calculator is a great application for anyone who is interested in monitoring, measuring or maintaining their calories while they drink alcoholic beverages. In addition, the application also has the ability to compute your Blood Alcohol Content based on various information.
To compute a calculated estimate of your Blood Alcohol Content (BAC), the following information will be used as the basis for the calculation
What you were drinking.
How many you have had.
The time period in which you drank.
Your body weight.
To measure/monitor your caloric intake the following information will be used as the basis for the calculation:
Type of drink.
Size of drink
Weight/Thickness of drink (Beer only)
What the drink is mixed with (liquor drinks only)
Sweet or Dry (wine only)
Updates to come will include more drinks and a new category such as:
Frozen drinks
Mixed drinks
And more
SPF 1.1(Healthcare & Fitness)[[iTunes][2]]
Price: $0.99 -> Free
Get it while it's....COLD?!! For a limited time SPF is FREE. Whether you live in a sunny climate or going on vacation to a tropical island, SPF can keep you protected from the harmful UV Rays of the sun.
Avoid that ugly not to mention unhealthy sunburn.
SPF calculates the amount of time you should be in the sun based on your skin type and your local UV Index. It uses your GPS location to dynamically choose your UV Index.
Know how much time you have before reapplying sunblock or getting a sunburn! By entering your sunblock protection factor (SPF) you can see the important difference of being in the sun with and without protection.
The app uses the phone's GPS to default your local UV Index. Then just select your skin type (see description below) and enter your sunblock's spf number.
Skin Types
Type I - Pale skin, freckles, blond or red hair, blue or green eyes
Type II - White skin, blond hair, blue or green eyes
Type III - White skin, usually dark hair and brown eyes
Type IV - Brown to dark skin, brown or black hair, brown eyes
Type V+ - Naturally black-brown skin, often has dark brown eyes and hair
Disclaimer:
The formulas in the calculator are based on information provided by the World Health Organization. If you are in doubt of your Skin Type always select the lighter one.
RotationPuzzle 1.2(Games)[[iTunes][3]]
Price: $0.99 -> Free
Today Only !!! Free Download !!!
This is a new type of puzzle.
( it is not 15 puzzle !! )
And it is very hard to solve.
You will be asked for outstanding logical thinking skills to solve this puzzle.
Also, it will seem almost impossible to solve as the level gets higher but it is never impossible.
As you get the way of solving it, it will get easy.
Challenge your self to it.
Another Earth 1.0(Games)[[iTunes][4]]
Price: $1.99 -> Free
Today Only !!! Free Download !!!
"Another Earth" is a new and different RPG action game that has a great adventure with robot and spaceship in space.
Basic contents of the game is similar to "Diablo" and "Diablo 2" by Blizzard or similar style RPG games, but "Another Earth" has its own interesting and unique elements hidden in the game.
Especially, the most unique element of this game is that it uses a powerful iPhone/iPod touch's capability to create the game's interface.
Everyone can enjoy this best game with 'easy-to-learn' controls.
Scenario
In the far future…
Earth has been corrupted and destroyed so much that we are at risk of extinction.
The only way to stop the complete destruction of Earth is to find a very similar planet somewhere in space. Since we don't know where it will be, this journey isn't going to be smooth.
Now, the future of Earth is up to your hand.
Features:
Completely new interface designed for gesture-based controls
Accelerometer leaning controls your character
Automatically saves your game when the map changes and you quit game
Variety items and skills
Different ways to distribute stats and skill points given when level up to develop unique characters
5 chapters and 200 maps
Different types of monsters and bosses
SmashImpacts 1.0.7(Entertainment)[[iTunes][5]]
Price: $0.99 -> Free
Free for limited time !!! Hurry up to take this !
Introductory release! Hurry up to take this for special experience!
Do you want powerful force like ultimate hero in the movie, cartoon, game and novel. Act like super man, in game fighter, ancient warrior, magic attack, to destory objects which show others your un-estimate potential and strength.
SmashImpacts is an app which can let you make powerful attack to destory various objects inside it, make the fierce visual and sounds effect which can shock others around you.
You can destroy objects (like brick wall, armor plate, glass window, wood plank, etc), just stretch and shake or punch fist with iPhone or iPod touch. Acting like mana and spells attack in game. Punch your fist in different direction, which would cause relative smash impact and effect on the positions of objects.
Choose different kinds of hits, punchs or attack styles (Like Sorceress Lightning Wave, Blaze Fist, Sorceress Frost, Figther Scream Punch, Marvel Energy Shoot, etc), with selecting a set of target objects to punch, which would cause various visual and sound effects of smash depending on your hit speed, direction.
Punch with holding iPhone and iPod Touch as well as you can, this app can record your punch max speed, hit frequency, hits amount number. You can send your awesome records to your friends email.
--- Features --------
initial 8 backgrounds punched target object scenarios.(Brick Wall, Wood Plank, Concrete Wall, Armored Glass, Wooden Wall, Glass Windows,Armor Plate.
different visual smash animate effects, sound effects for strong punch, strike and hit on each background objects depending on you fist speed and swing direction.
initial 11 hit attack styles,which would cause various sound effect depending on hit. Each style has 3 and more hit effects depending on you punch speed andforce.
detect punch speed, hit frequency, hit amount number.
send record email to friends.
This is far more than a entertainment app. Release tension. You can also use it for personal physical exercises, test punch speed.
Future Releases:
Adding more target striked ojbects, hit styles, add new visual effects and sound effects for smash and hit styles.
Version 1.7: new features added, do not miss it.
caution:
This app is for entertainment used and personal exercises only, do not use it for objects damage or causing people hurt in real world.
Requirements:
Compatible With iPhone and iPod touch 2nd Generation which has iPhone OS 2.2 and later.
Call Nudger 1.0(Utilities)[[iTunes][6]]
Price: $0.99 -> Free
Free for a Limited period!
Most unlimited call packages have a fair use policy that states if your call goes over 60 minutes you will be charged for the call.
Call nudger gives you a gentle reminder when your reaching your this limit allowing you to hang up and redial without incurring any cost!
Instructions:
Make your call, press the home button to return to the home screen then start call nudger. From that point the timer is running, just adjust the slider to the desired time. Then continue your call.
When the timer expires the phone will vibrate to warn you. Then you can end the call are remake the call.
Carousel Match 1.0.2(Games)[[iTunes][7]]
Price: $0.99 -> Free
--- Free for a limited time
--- Regular price 0.99불
Carousel takes the classic Match 3 game to the next level with new exiting game mechanics. Line-up 3 or more blocks of the same color to make them disapear and earn points. But be careful, moving a block also shifts the remaining blocks on the same row or column !
3 unique game modes will keep you playing for hours on end.
Carousel: Shift an entire row or column by one block.
Classic: Swap adjacent blocks.
Trailing: Move a block and those behind it will follow. The one next to it will roll back to the beginning of the line.
2 ways of playing the game:
Timed: Clear 50 blocks within the time limit to complete the level. The game ends when you run out of time or when no more moves are possible.
Untimed: Clear 50 blocks on the first level and an adidtionnal 25 blocks on each new level. The game ends when no more moves are possible.
Features:
Auto save your progress
Unlimited levels
Listen to your music while playing
Suitable for people of all ages
Yumsters! 2 1.1(Games)[[iTunes][8]]
Price: $0.99 -> Free
THIS WEEK ONLY!
THE FULL GAME IS ABSOLUTELY FREE!
EXPIRES ON 9 NOVEMBER!
--- CRITIC REVIEWS ---
The winner of GameZebo's Best of 2008!*
"This is one of those rare puzzle games that's super easy to pick but virtually impossible to put down. The colorful and smoothly animated game offers many challenging levels, power-ups, modes and mini-games -- and will have you chuckle the entire time."
*GameZebo.com about PC version.
"Surprisingly fun gameplay for what initially appears as yet another matching puzzle game. The game makes great use of the touch controls, and the learning curve is just right" - www.TouchGen.com
Search "yumsters iphone" on YouTube to find game video
--- GAME DESCRIPTION ---
From the publishers of best-selling Supermarket Mania and Stand O'Food time management games!
Yumsters! 2 is highly addictive puzzle time management game with millions of players on PC. Yumsters are cute stretchy creatures mad about fruit and music. Not only are these Yumsters crazy for strawberries, they can rock the bongos. For the love of fruity music, help them earn money by cleaning gardens to promote their band. To really skyrocket, Yumsters need the best equipment to win the ultimate grand prize at the fairy town music showdown. Get fruitilicious in seven vibrant locations of Yumsters 2, a sweet innovative puzzler!
How to play: drag a Yumster to the fruit of the same color to start eating. Make sure you eat all fruit before the empty space on the level runs out. Sounds simple, but the combinations are endless! Test your time management and puzzle skills!
The game features:
64 Colorful Levels in Seven Locations Around the World
7 Musical Bonus Levels
Explosive Yumster Talents
Unique Puzzle and Music Gameplay
Vibrant Full-Screen Graphics
Check out other games from G5 – search "g5" in iTunes Store to find us:
SUCCESS STORY - addictive burger-serving game
STAND O' FOOD - the brand new time management hit
MAHJONGG ARTIFACTS 1 and 2 - the best Mahjong games on the App Store
SUPERMARKET MANIA - time management hit
Visit us on YouTube and Twitter and stay updated on latest products. Find us fast by searching for "g5enter".
Forces 'n Motions 1.0(Utilities)[[iTunes][9]]
Price: $0.99 -> Free
FREE FOR LIMITED TIME
Forces 'n Motion utilizes the accelerometer within the iphone in several ways:
It provides the user with the ability to accurately measure the G Force that the device is feeling as acceleration occurs. Additionally, it will do the same for Centripetal Force which measures the force as the device is turning. The output of the G Force results will be displayed in and easy to view graph that can be used for further analysis.
Also included in Forces 'n Motion is Track Mode which gives you the ability to view the following:
Current speed
Top Speed
Quarter Mile Time
0 - 60 mph Time
twitter.com/man2manno
Visit me: Man2Manno.com
Requirements
Compatible with iPhone and iPod touch (2nd generation)
Requires iPhone OS 3.0 or later
Sentinel: Mars Defense 1.6(Games)[[iTunes][10]]
Price: $0.99 -> Free
Sentinel: a premium sci-fi strategy game.
It's war. Earth's first off-world colony is fighting for survival against a savage alien onslaught. Mars is under siege and thousands of lives are on the line. Humanity's only hope is you, the commander of the dropship Sentinel. Welcome to the future of Tower Defense!
Deploy sophisticated turret technology across the Martian landscape to halt the alien advance. Protect walls and barriers that block the enemy's path to your base. Upgrade your weaponry, or release robotic drones to repair buildings and harvest resources. Watch the battle for the planet unfold in beautifully rendered, atmospheric graphics.
Features:
Specialised structures and units provide unique tactical gameplay.
Use the landscape and destructible defenses to maximize the effectiveness of your weapons.
Resource harvesting and interest system adds a new dimension of risk and reward.
Assault mode provides hours of play; endurance mode is an endless challenge.
Visually stunning environments, towers and enemies with fluid zooming and scrolling.
Compete for high scores with players worldwide, or challenge your friends directly.
Save your progress at any time. Automatically saves during a call.
REVIEWS:
"sets a new benchmark for the rest to match"
"as unique as it is evolutionary"
"New gameplay features alone justifies adding this game to your collection" - onemoretap.com
"Sentinel is a tower defense game that rises to the top with spectacular graphics, great sound, and intuitive controls."
"...a truly quality game." - iPhoneAppReviews.net
"Highly addictive" "Amazing graphics" "Lots of polish"
"I spend too much time playing this game!!!" - Appversity.com
"Excellent Graphics" "Great Sound" "New Strategy Elements" - TouchMyApps.com
Visit www.origin8.com/sentinel for more information, screenshots, videos and our community forums.
Follow us on www.twitter.com/origin8 for updates for all our apps.
PrankCaller 1.2(Entertainment)[[iTunes][11]]
Price: $1.99 -> Free
UPDATE: Apple is looking further into the icon bug PrankCaller has with OS 3.1 and on. Therefore if it cannot be fixed a NEW application will be posted in late November, early December! And this one will be discontinued as a result. So...
EXPECT IT because a grace period will be offered to previous customers to get the new application for FREE.
The developer offers his apologies on this issue and hopes Apple is able to resolve this problem.
PrankCaller is the first and only app on the iTunes Store to offer simulated telephone operator responses and tones. Packed full of potential this app will never cease to amaze you. Use it on your friends, enemies, and even those nasty telemarketers. Fool the unsuspecting victim into thinking your number has been disconnected. Laugh it up while your friend calls back over and over again trying to figure out if he/she has to dial a one or not. You also have the option to select from four different types of music and then place the caller on hold. If you are crafty enough, you can even perform your own operator message by pressing the "Personal Operator" button.
Extra Features:
4 Tones including a busy signal
7 Very entertaining voicemail messages
Future Features in Consideration: Record your own soundboard (including the option to record your "Personal Operator" message built-in)
Instructions (iPhone):
Either receive a random call, or initiate the call yourself by texting Ex. "Call me as soon as you can!"
Answer Call (Note: Make sure it is on speaker phone)
Press Home button and open PrankCaller
Choose Operator Response, Tone, or Voicemail Message in order to prank the unsuspecting victim
Note: Select music choice before placing caller on hold.
Settings (info):
System Sound - Turn off if you don't want the caller to hear it while switching pages. This setting is saved for the next time you use the application.
Instructions (iPod):
Same as the iPhone except that you need a cell phone or regular phone. For best results play around with having the phone on speaker or not to see which is better. Many phones microphone quality differs between the two.
I appreciate any suggestions and will try to implement them in the application as soon as possible!
Credits: Jazz and Soul by Peter John Ross
Great addition to apps such as iDracula, Pocket God, Blocked, Yo Mama, iShoot, fart machines and many other entertaining applications! No game could match the joy of flipping people out of their minds!