알림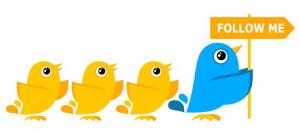 무료 어플에 대한 소식을 조금 더 빨리 알고 싶다면 "연아와 트위터를"를 읽고 팔로하기 바란다. 트위터로는 글을 통해 소개하기 힘든 100명 한정, 한시간만 무료와 같을 어플도 올리기 때문이다. 마지막으로 트위터를 통한 질문에는 거의 답하지 않는다. 트위터를 이렇게 운영하는 이유는 "트위터 운영 노하우 및 팁"이라는 글을 보면 된다. 따라서 트위터로 질문하고 답이 없다고 서운해 하지 않았으면 한다. 질문을 하고 싶다면 반드시 블로그에 관련글을 찾아 올리거나 "도아의 QNA"를 이용하기 바란다.
오늘로 무료 어플에 대한 글을 올리기 시작한지 한달째이다. 지난 9월 15일에 첫글을 올렸지만 9월 27일에는 글을 올리지 않았기 때문에 오늘 올리는 글이 30번째 글이 되는 셈이다. 매일 매일 무료 어플에 대한 글을 올려야 하는 것은 상당한 부담이다. 그러나 무료 어플에 대한 글을 통해 구입한 어플이 다시 유료로 판매되는 것을 보면 무흣한 기분도 든다. 따라서 다른 사람을 위해서라기 보다는 나를 위해서 올리는 글 중 하나가 바로 이 무료 어플에 대한 글이다.
가격이 변한 제품 중 오늘만 무료로 제공하는 어플을 찾다 보면 오늘은 어떤 어플이 무료로 제공될까 하는 기대감에 시작한다. 그리고 꽤 비싼 가격에 판매되는 어플이니 유명한 어플이 잠깐 무료로 전환되면 아주 반갑다. 그런데 이런 과정은 서운함과 반가움, 그리고 귀찮음이 교차된다. 먼저 소개할 어플이 많지 않으면 조금 서운하다. 바싼 어플이나 잘알려진 어플을 만나면 반갑다. 그리고 소개할 어플이 너무 많으면 귀찮다.
FREE for today only!
오늘 소개할 어플은 총 5개이다. 32개를 한번에 소개한적도 있기 때문에 하루에 5개는 너무 적다. 먼저 소개할 어플은 You Don't Know Apps!라는 게임이다. 다만 이런 게임을 할 사람이 있을까 싶은 게임이다. 설명을 읽어 보면 알 수 있지만 제공되는 어플 아이콘으로 앱 스토어(App Store)의 분류를 맞추는 게임이다. 평상시 1불에 판매되고 있으며 제한된 시간 동안 무료로 제공된다.
두번째로 소개하는 어플은 ChristQuiz Christian Photo Quiz Images of Christmas & Christianity이다. 일단 어플의 이름이 너무 길다. 그러나 이 어플은 이름이 길기 때문에 이름만으로도 어떤 어플인지 짐작이 간다. 이름에서 알 수 있지만 크리스마스에 관련된 이미지를 보고 크리스마스에 관련된 단어를 맞추는 게임이다. 평상시 1불에 판매되는 어플로 역시 제한된 시간 동안 무료로 제공된다.
세번째로 소개하는 Pranktionary: Halloween Edition은 예전에도 한번 소개한 어플이다. 이름에서 알 수 있듯이 농담 사전이다. 다만 Halloween Edition이기 때문에 할로윈에 대한 농담이 추가된 것이 아닌가 싶다. 평상시 1불에 판매되는 어플로 오늘 하루만 무료로 제공된다.
네번째로 소개하는 Dr. Ruth's Sex Quiz는 무료로 올라와있고 앱 스토어에도 무료로 되어 있지만 카드 결제를 묻는다. 카드로 결제하겠다고 하면 아이템이 바뀌었다는 메시지가 뜬다. 따라서 시간이 지나면 무료로 구입할 수 있을지 아니면 유료로 바뀌는 중인지 확인할 수 없었다. TV 쇼에 나오는 루쓰의 우스개와 재치있는 성에 농담을 보여주는 어플이다. 평상시 1불, 오늘만 무료로 제공된다.
마지막으로 소개하는 어플은 Pixo라는 어플이다. 분류는 Entertainment로 되어 있지만 이미지를 보여주고 이미지에 사용된 색상을 맞추는 게임이다. 평상시 1불에 판매되는 어플로 한주동안 무료로 제공된다.
You Don't Know Apps! 1.0(Games)[[iTunes][1]]
Price: $0.99 -> Free
FREE FOR LIMITED TIME
Tired of searching aimlessly through the App Store?
Can't find what you're looking for because sometimes you don't even know what you're looking for?
Just want to be able to find COOL, FUN and INTERESTING apps that are buried deep below the regular popular apps but don't want to feel like that is what you're doing or find that incredibly boring?
THIS IS THE SOLUTION!
You Don't Know Apps! is a surprisingly addictive GAME that challenges you in a fun, quick and sometimes really tricky way to identify the App Store category that corresponds to a number of random app icons. You get 3 "cheats" to help you get through all 15 questions and rank the High Score but beware, trying to save your score multiplier with a cheat can have its consequences!
In between each question, after you've made your choice (right or wrong), the time is paused to give you a chance to touch any of the app icons and see more information about it including:
App Title
Developer
Category
Version
Description
Star Rating
Price
Selecting the price will take you directly to that app's App Store page. Of course, you can always just click "Next" right away if you're not interested.
After any new game, whether you played through to the end or not, you can always go to the Options screen and check out your "Recently Seen Apps". All the apps you saw during your last game are saved and separated by category so that you can see all the same information as when clicking the icon during the game. Again, selecting the price will take you straight to the app's App Store page.
You Don't Know Apps! is the QUICKEST, SIMPLEST AND FUNNEST way to search the App Store!
HOW WELL DO YOU KNOW THE APP STORE ?
FEATURES:
Only game of its kind! (Yes I think that's a feature in the App Store!)
Fun, simple (easy to learn but difficult to master) but challenging gameplay
15 questions and 3 cheats: "Swap Question", "Narrow To 4" and "See App Titles"
4 different difficulty levels: "Easy", "Medium", "Hard" and "Utterly Ridiculous!"
See info for any app during gameplay (after you've made your choice – no cheating!)
See all recently seen apps separated by category anytime after a game
Options to see free apps, paid apps, both free and paid as well as to see only popular apps (top 150 of each category) or all apps
High Scores show total score, time and difficulty
ChristQuiz Christian Photo Quiz Images of Christmas & Christianity 1.0(Education)[[iTunes][2]]
Price: $0.99 -> Free
FREE FOR A LIMITED TIME!!!
From the makers of 100sounds, the #1 Sound FX app that also gives you 100's of RINGTONES at no extra charge!
Think you know your Christian images?
Quiz yourself or others as images of Christianity float across the screen!
Extra points for answering fast! Play until you get a wrong answer or don't answer within the time limit!
Great introduction to Bible study for kids!
Send us your suggestions for more images!
Sounds courtesy of 100sounds, the #1 Sound FX & Ringtone app!
Pranktionary: Halloween Edition 1.0(Entertainment)[[iTunes][3]]
Price: $0.99 -> Free
On Sale today only
A dictionary of the best pranks to pull on your friends, co-workers and family for Halloween right at your finger tips. These pranks have been hand selected just for Halloween, the tricksters night.
Whether you are trick-or-treating, staying at home to prank everyone who comes for candy or hosting a Halloween bash you will find something fun inside this application.
While browsing through all the pranks, you can flag your favorite pranks so they are easy to find when you're ready to surprise your victim.
These pranks are perfect to lighten the mood on any day.
Help make this the most comprehensive dictionary of pranks available. Submit your own pranks and we'll include them in Pranktionary. You can submit pranks from the main screen or by visiting our website: www.pranktionary.com
Dr. Ruth's Sex Quiz 1.0(Entertainment)[[iTunes][4]]
Price: $0.99 -> Free
FREE FOR 1 DAY
GET YOUR COPY NOW!!!!
Did you love to see Dr. Ruth on TV? Did you love her sense of humor and witty sex remarks? Did you just recently watch her on "The Doctors" TV show and had a blast?
If so, you'll love this sex quiz. Over 500 questions endorsed by Dr. Ruth on everything you need to know about sex.
Try to attain the highest level and get to the Sex Hall of Fame.
With cool animations and even actual voice clips of Dr. Ruth, this quiz is sure to keep you and your friends entertained.
Perfect as a drinking game as well. Dare a friend to get a certain score or drink!!
Disclaimer: Dr. Ruth's Sex Quiz is for entertainment purposes and is not meant to be used as reference for any medical reason nor is it intentional to offend anyone in any way. Please let us know if there are any mistakes or if you have some fun sex questions that we missed. If we like your questions and if they are approved by Dr. Ruth, we'll post them in the next update.
Brought to you by the makers of other popular fun Trivia games from Hot Potato Media.
iHum Nation - A fun music humming game
Lyric Genius - 70s, 80s, 90s and 2k Editions
A Twilight Trivia Series - Books 1 to 4
Alcohol Quiz
Elementary School Trivia
Are You Smarter Than Your Doctor?
Glamrock Trivia
Cartoon Trivia
Christmas Trivia
Fake Caller - Fake Call Prank App
Pixo 1.0.1(Entertainment)[[iTunes][5]]
Price: $0.99 -> Free
"Pixo is one of the more original iPhone games I've seen in a while." - Jennifer Beam, AppCraver
THIS JUST IN: PIXO SPOT IS APPROVED BY APPLE. Search for Pixo Spot in App Store!
To celebrate the release, Pixo will be free for a week.
Do you have a good eye for colors? Here's your chance to find out by playing Pixo, a totally unique photo game.
At the beginning of each round, a picture explodes into 15 colors. You have to put it back together, one color at a time.
With each pick, the goal is to select the color covering the largest remaining area of the image. Pixo is a race against the clock. Good picks are rewarded with additional time, and not so good ones are punished by taking the time away.
Pixo contains 69 photos, and you can choose to go through them in random order (the default) or always in the same order (if you want to perfect each one).
The World Record is 57 photos completed. Can you beat it?
Color perception can be very peculiar. When you see a color as part of an image and the same color by itself, they can appear to be totally different. That's what makes Pixo so much fun (and challenging at times). One of our reviewers even compared Pixo to Tetris! If you like Flood-It, Fuzzle, Guess the Logo, Trixel, ESPN Cameraman, Photo Spot, Photo Play, Photo Find and other photo-based games, give Pixo a try.