알림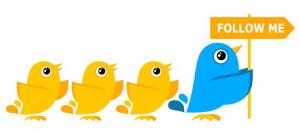 무료 어플에 대한 소식을 조금 더 빨리 알고 싶다면 "연아와 트위터를"를 읽고 팔로하기 바란다. 트위터로는 글을 통해 소개하기 힘든 100명 한정, 한시간만 무료와 같을 어플도 올리기 때문이다. 마지막으로 트위터를 통한 질문에는 거의 답하지 않는다. 트위터를 이렇게 운영하는 이유는 "트위터 운영 노하우 및 팁"이라는 글을 보면 된다. 따라서 트위터로 질문하고 답이 없다고 서운해 하지 않았으면 한다. 질문을 하고 싶다면 반드시 블로그에 관련글을 찾아 올리거나 "도아의 QNA"를 이용하기 바란다.
Free for only today!!!
오늘은 총 세개의 무료 어플을 소개하겠다. 가끔 MobileRSS처럼 정말 괜찮은 프로그램도 올라오고 Fling과 같은 재미있는 게임도 올라온다. 그런데 오늘 소개하는 어플들은 그리 유용해 보이지는 않는다. 먼저 첫번째로 소개하는 Piratizer는 사진에 여러 가지 효과를 넣는 어플이다. 며칠 전 소개한 iVandal과 비슷한 프로그램이다. 앱 스토어에 올라온 어플 중 이런 어플이 상당히 많은데 의외로 아이들이 좋아하는 어플이다.
Farm Friends는 See and Say Fun Game for Kids라는 부제에서 알 수 있듯이 아이들이 단어를 보고 말하는 간단한 게임 어플이다. 영어이고 단어가 쉽기 때문에 처음 영어를 배우는 아이들에게 유용하다. DC Tracker는 우리나라 사람들에게는 거의 필요가 없는 어플이다. 그 이유는 DC Tracker라는 이름에서 알 수 있듯이 워싱턴 DC에서 버스 시간표와 같은 것을 알려 주는 어플이기 때문이다.
---
오늘 소개한 어플 중 마음에 드는 어플이 없어서 다시 무료 어플 네개를 추가했다. Games - 9 and more는 오늘만 무료인 어플은 아니다. 다만 설명에서 알 수 있듯이 오델로, 체커등 9가지의 보드 게임이 하나로 통합된 어플이며 오늘 무료로 바뀌었다. Board Master라는 똑 같은 어플도 있는데 이 어플도 오늘 무료로 바뀌었다.
또 Baby Eyes는 이번 주만 무료로 판매하고 있는 어플이다. 다만 이 어플의 용도는 나도 모른다. Bluetooth Walkie Talkie는 이름에서 알 수 있듯이 블루투스를 지원하는 아이팟 터치(iPod Touch)를 워키 토키처럼 사용할 수 있는 어플이다. 이 어플 역시 1불에서 제한된 기간 동안 무료로 판매한다. 마지막으로 iJam은 가라오케 어플로 역시 1불에서 제한된 기간 동안 무료로 판매하고 있다.
Piratizer 1.1(Photography)[[iTunes][1]]
Price: $0.99 -> Free
Note: Piratizer is FREE for a few days to celebrate Talk Like a Pirate Day!
Piratizer turns the people in your photos into swashbuckling pirates! Just take a picture of a friend and it will automatically take care of the rest.
Piratizer uses cutting-edge face-recognition technology to find the faces of all of the people in your photograph, and then transforms them into one of four unique types of pirate: Buccaneers, Barbary Corsairs, Wokou, or Vikings.
After auto-piratization, you can customize the result as much as you like. Choose from over 60 professionally-illustrated pieces of pirate gear: hats, helmets, eye patches, beards, necklaces, earrings, hooks, peg-legs, parrots, monkeys, swords, scars, and more!
Once you're done, Piratizer can save your creations back out as new photos. From there you can email them, assign them to friends' contact photos, use them as your wallpaper, etc.
Piratizer works great on the iPod Touch as well! You can piratize any pictures stored on your device, whether they're from your iPhoto albums, emails, or downloaded from the web.
New in 1.1: by popular demand, an Undo button!
For more detailed information and a demo video of Piratizer in action, visit http://piratizer.com
Farm Friends(Games)[[iTunes][2]]
Farm Friends - See and Say Fun Game for Kids 1.0
Price: $0.99 -> Free
DISCOUNTED PRICE FOR A LIMITED TIME!
Stuck on a long car ride? Kids getting stir crazy at the doctors office? Carpool getting... boring?
Fun and educational, Farm Friends is a neat throwback to on of our favorite childhood toys, the See and Say. Just tap on the arrow and the fun begins.
Teaches kids:
Animals
Animal Names
Animal Sounds
How it works:
Tap on the arrow and the wheel spins.
Tap on the animal and the name is sounded out!
HUGE FAVOR - FEEDBACK
If you have questions or are unhappy with some aspect of the app, please email us at:
Unfortunately there isn't a way to reply to you via iTunes.
DC Tracker 1.1(Navigation)[[iTunes][3]]
Price: $0.99 -> Free (iTunes)
Limited time only, get DC Tracker for free
DC Tracker gives you easy access to Washington D.C. Metros's real time tracking system from any iPhone or iPod Touch with network access. With DC Tracker you can quickly find out when your bus will be arriving to any stop you choose.
Features:
For any bus stop see what buses will be arriving
See any route tracked real time on google maps
Lookup any stop by route
Mark any bus stop as a "favorite" allowing you to quickly access
Map the stops closest to you and scroll/zoom the map to find more stops
See the map location of any bus stop
For questions, feature request, and bug reports please visit our forums: http://forums.livespark.com/eve/
What's New
All metro subway lines now included
Added ability to map all routes
Bug fixes and speed improvements
Games - 9 and more 1.0.2(Games)[[iTunes][5]]
Price: $0.99 -> Free
Games consists of multiple Board games in one. Currently we have 9 board games - More will be added to the next version.
Currently we support -
iOthello
Checkers
Knight
Reversi
Zero Puzzle
Pegs
TicTacToe
Chess
Match Puzzle
Why pay for all these games separately when you can buy them all together.
Please let me know if you go through any problems and support will be added to the next update.
What's New
Better Interface and Functionality added
Bluetooth Walkie Talkie 1.1(Utilities)[[iTunes][6]]
Price: $0.99 -> Free
News: This is the original Bluetooth Walkie Talkie App and now it is free for a limited time! Get it now while you can, and also check out out our new Bluetooth Photo Share Pro and other Apps at the App Store or on iphonemart.net.
---
Use your phone or ipod as a Walkie Talkie using the new iPhone OS 3.0 Bluetooth features. You can use your iPhone 3G/3GS to talk between friends, or you can use your 2nd generation iPod Touch (using the headphone mic).
Note that if you are experiencing problems connecting via bluetooth, this is not a problem with Bluetooth Walkie Talkie (the connection mechanism is handled completely by iPhone OS). Please visit our support website for information on how to debug bluetooth issues.
We support our products. For support information, contact us at the email address on the support website. Visit us at http://iphonemart.net for the latest news and updates.
What's New
Added the ability to turn on speaker mode when using iPhone.
Baby Eyes 1.0.0(Utilities)[[iTunes][7]]
Price: $0.99 -> Free (iTunes)
FREE FOR OPENING WEEKEND ONLY!!!
Have you ever wondered what chances you and your significant other have to produce a blue, brown, or green eyed child? Using genetic formulas, Baby Eyes will tell you what chance you have! A true genetic calculator for determining your offspring's eye color.
Baby Eyes analyzes your family tree to determine the probability of your offspring! It allows you to easily share your results with your friends and family using Twitter, FaceBook, or E-mail!
iJams 1.0(Entertainment)[[iTunes][8]]
Price: $0.99 -> Free (iTunes)
LIMITED TIME PROMOTIONAL OFFER! FULL VERSION OF IJAMS IS FREE UNTIL OCTOBER 1ST!
---
Love to sing karaoke? Now you can use iJams at your favorite karaoke venue to search for songs and add yourself to the singer rotation right from your iPhone or iPod Touch. iJams is supported at all karaoke venues that use kJams, the most popular karaoke hosting software available. Just ask your local karaoke venue if they support iJams.
Learn more about kJams and iJams at the official web site: http://www.kjams.com
If you are a karaoke host using kJams software, you can enable iJams support by following these steps.
Ensure you are using the latest version of kJams Pro.
From the kJams application, hold down the "Option" key and click the menu item "kJams->Preferences...".
Click on the "Sharing" section and enable the kJams web server.
Any iPhone or iPod Touch running iJams on the same WiFi network will now automatically find and connect to your kJams web server. Alternatively, you may provide singers with your hostname (or IP address) and the port number of your kJams web server, and they can use the "Add Venue" feature from within iJams.to manually connect to your kJams web server.