알림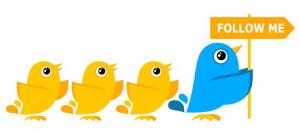 무료 어플에 대한 소식을 조금 더 빨리 알고 싶다면 "연아와 트위터를"를 읽고 팔로하기 바란다. 트위터로는 글을 통해 소개하기 힘든 100명 한정, 한시간만 무료와 같을 어플도 올리기 때문이다. 마지막으로 트위터를 통한 질문에는 거의 답하지 않는다. 트위터를 이렇게 운영하는 이유는 "트위터 운영 노하우 및 팁"이라는 글을 보면 된다. 따라서 트위터로 질문하고 답이 없다고 서운해 하지 않았으면 한다. 질문을 하고 싶다면 반드시 블로그에 관련글을 찾아 올리거나 "도아의 QNA"를 이용하기 바란다.
FREE for today only!
시간이 없기 때문에 따로 설명은 하지 않겠습니다. 새해 복 많이 받으세요. 또 이런 소식을 조금 더 빨리 알고 싶다면 트위터 가이드를 읽고 팔로하기 바랍니다. 트위터로는 글을 통해 소개하기 힘든 100명 한정, 한시간만 무료와 같을 어플도 올리기 때문입니다.
Big Kid Rudi 's Reindeer Rap 1.1(Lifestyle)[iTunes]
Price: $1.99 -> Free
FREE UNTIL JAN 6th 2010! HAPPY NEW YEAR! Meet Big Kid Rudi and his friends and become a live conductor of the cutest Reindeer Band on the planet. They sing, rap, dance and more under your fingertips. (24 gorgeous sketched E-Cards included)
MIX 'EM UP
Tap a reindeer to make it perform. Tap again to command silence. Each band member has its own extraordinary lyrics you've never heard before. Mix 'em up in your own order and listen to your own favourite version of "We wish you a merry christmas" in Hip Hop Style.
ENJOY TRADITION
Switch the radiostation, lean back and enjoy the amazing little X-Mas Pop Idols singing the carol really traditional.
EXCLUSIVE: 24 XMAS E-CARDS
Send beautiful postcards featuring Big Kid Rudi and his band right from within your app. They are predesigned for many occasions and make greetings really fun.
ANIMATED COMIC ART MEETS GREAT MUSIC
We're proud to bring Big Kid Rudi to you and we put much effort in animating Rudi and his friends. They are really cool and have been especially designed for Level 61 by the great comic artist Michael Holtschulte, who did quite a lot of books and other publications. Lyrics and music have been especially composed, arranged and recorded for Level 61's "Big Kid Rudi".
WHAT USERS SAY
'Soooo Cuuuuuuute, love tapping them and make my own mix. Crazy!'
'Never heard that traditional song this style. Great Sound!'
'Love and passion for detail, esp. the sneakers.'
WATCH
Big Kid Rudi Video: bit.ly/BigKidRudi
More Big Kid Rudi: level61.com
Halloween Hotties 1.0(Entertainment)[iTunes]
Price: $0.99 -> Free
STEAMY HOTTIES IN NAUGHTY OUTFITS !!!
THIS APP IS SURE TO PLEASE !!!
We're not only are here to please the guys out there, but the ladies as well. Ladies…we have released this application just in time for you to prepare for this upcoming holiday. Don't get stranded, at the last minute, running around trying to put together a Halloween costume. This year, be prepared and dress as provocative as you want! "Halloween Hotties," brings you some of the hottest costumes around. With angels and devils, sailors, school girls, witches and more, you'll have more than enough ideas to choose from. So, this Halloween, unleash your inner freak and have a blast dressing up. With the aide of, "Halloween Hotties," become this year's hit of the party.
For all you out there with a significant other; use this application to help your loved one choose their new costume idea. For all of those who are stuck in the friend-zone, please do us a favor and use this as a tool to take that someone out shopping for a Halloween costume, and get yourself the hell out of the F.Z.! Heck, maybe some of you guys out there like to dress up and release your inner freak as well, so we invite you to enjoy this application as much as the ladies will. Whatever the case might be, get geared up this Halloween, and be the person everyone is raving about the next day. Trick-or-Treat from Halloween Hotties!
---Our picture applications are very simply to use---
Scroll through all of the pictures in thumbnail view until you find one you like, then simply click to enlarge. Click the pic again to return to the thumbnail view
In the enlarged view, you can easily scroll through, left or right, one-by-one enjoying the detail in every picture.
Select the "info" button to see more apps from Empire
Our pictures are formated perfectly for the iPhone, so if you see one you like use the screenshot option (press the sleep/top button, and the wake button/home button simultaneously) to save it to your photo library. From there there you can easily apply it as your wallpaper, send it via email to friends, or simply admire it's beauty!
We are working on updates that will include features allowing you to save photos and email them straight from the application. Each update will also include new pictures!!! We want our applications to be user friendly and keep you happy, so please let us know how we are doing and how we can improve. Send your feedback to: [email protected]
A Word To Our Fans
Think you've got "Halloween Hotties" material? Send us your picture ([email protected]) and perhaps it may be featured in our next update!!! More "Hotties" will be coming your way in future updates, so give us your feedback and check back on a regular basis.
Scene Seeker - New York City 1.2(Travel)[iTunes]
Price: $1.99 -> Free
Ever think a scene in a movie looks familiar?
Ever visit a place and wonder where a scene was filmed?
Doing some traveling and looking for something fun to do?
SceneSeeker is just the application for you. Each edition contains complete address information, interactive map, pictures and information about the film locations of movies and TV shows. Using iPhone, iPod Touch's GPS functionality you can easily see where all the movies were filmed. Quickly search by movie name, location, near you, and keywords. Whether its a childhood movie or a new release we've got you covered.
Any book with this information in it, costs well over $10! It's yours, electronic and in the palm of your hand for less than a coffee.
Tree ID - TreeID with Fall Foliage 2.1(Reference)[iTunes]
Price: $3.99 -> Free
FREE ID! TreeID is now FREE for a limited time!
TreeID was created in MEDL Mobile's App Incubator. The idea was submitted by Jason Siniscalchi, a PhD in Forest Resource Science from Connecticut who had done his graduate studies work at West Virginia University in Forest Management. He wanted a way to share his research and interest in tree identification with the world for all nature enthusiasts.
This app will also be helpful for allergy sufferers who can now easily identify the plants they are allergic to.
THIS APP HAS BEEN AS HIGH AS #21 IN REFERENCE AND CONSISTENTLY IN THE TOP SEVENTY FIVE SINCE ARRIVING ON THE APP STORE!!!
Just in time for the season, TREEID FALL FOLIAGE EDITION!!!
--- ATTENTION -- IF YOU HAVE DOWNLOADED TREE ID ALREADY AND YOU ARE UPGRADING, YOU MUST DELETE THE ICON FROM YOUR PHONE AND THEN CHOOSE TO BUY THE APP AGAIN FROM YOUR PHONE -- YOU WILL NOT BE CHARGED AGAIN -- WE APOLOGIZE FOR THIS INCONVENIENCE AND WE ARE FIXING THE SITUATION ASAP ---
NEW FEATURES
Improved tree identification functionality
More than a hundred new trees
Fifty "Fall Foliage" trees with Autumn colors
TreeID allows the user to identify almost any tree in Northern America based upon its name, scientific name, bark, leaf, fruit or location. Because many of us using the app may not know the proper name for identifying particular types of leaves or fruit, the app will walk the user through the various methods of tree identification.
The app contains thousands of images, illustrations and notations. Yet with only a few clicks, the user should be able to identify any tree in the forest! And Treeid is much lighter than carrying a field journal around!
We are proud to call TreeID a Shiny MEDL Object. If you have an idea for an app that you'd like to see on the app store some day, click here www.appincubator.com.
Mall Maps - You Are Here 1.0(Reference)[iTunes]
Price: $1.99 -> Free
MALL MAPS IS NOW FREE. Get this #1 hit app for free for a limited time. Now with almost 1,200 malls and mall maps!
MALL MAPS IS NOW NUMBER ONE IN REFERENCE APPS IN THE UNITED STATES.
IT'S BEEN PICKED AS AN ESSENTIAL APP FOR BLACK FRIDAY BY APPLE.
IT'S BEEN TALKED ABOUT ON CNN, IN THE NEW YORK TIMES AND EXTENSIVELY IN NAPLES, FLORIDA.
AND THE LIST OF MALLS IS GROWING EVERY DAY - WE'VE ADDED MORE THAN 50 MALLS REQUESTED BY YOU SINCE LAUNCHING ON 11/11!
YOUR MALLS ARE OUR UPDATES.
Mall Maps has been updated to include 120 new malls requested by our users.
Have a mall that's not in there yet? Let us know!
FIND ANY MALL, ANYWHERE!
NO MORE WANDERING--GO STRAIGHT TO THE STORE YOU WANT!
EVERY STORE, MAP AND PHONE NUMBER IN THE PALM OF YOUR HAND!
Introducing the latest Shiny MEDL Object from MEDL Mobile's App Incubator: Mall Maps - You Are Here. Mall Maps is a comprehensive database of malls, shopping centers and plazas across the US. Mall Maps was submitted to the App Incubator by Tech Guru, Shayne Faerber of Naples, FL.
FEATURES
More than 1,000 Shopping centers across all 50 states
GPS Location-based search ? find all the malls around you
Browse malls by state
Detailed floor plan of store
Store list with corresponding map numbers
Favorites: Choose your favorite stores for quick access?automatically categorizes to their respective malls
Address, phone number and URL of each mall
Phone number of stores within mall profile
Google Maps directions to selected mall location
BENEFITS
The mall's entire floor plan and store list in the palm of your hand
No more wasted trips
New to a city or visiting for business or pleasure? Know all shopping destinations within seconds.
Visiting friends or family for the holidays? Find the nearest plaza or mall and arrive with the perfect gift!
With Thanksgiving, Christmas, Hanukkah and all the other holidays coming up, this is the perfect app for your Black Friday shopping trip.
Don't like shopping? Now you can narrow your search to a single point inside the mall.
ALWAYS HERE ALWAYS THERE
Malls change and renovate frequently, so some profiles may have incomplete or incorrect data. Soon, we will have all data on all malls. If you would like to add a store or mall that is not displayed, or suggest a recent change that we haven't spotted yet, send an email to [email protected]
We are proud to call MallMaps a Shiny MEDL Object. You can see all of them at www.medlmobile.com. And if you have an idea for an app that you'd like to see on the app store someday, visit www.appincubator.com.
All images found in mall maps are property of their respective owners.
Schmankerl 1.2(Travel)[iTunes]
Price: $0.99 -> Free
"Schmankerl" is a collection of typical Bavarian words and phrases that will help you blend in perfectly with the locals at the Oktoberfest, the Hofbrauhaus and any other place in Bavaria.
The slick new iPhone app features an "order-matic" that helps you create typical Bavarian food and drink orders. Once you have decided what you want, you can listen to how you can place your order with a Bavarian accent.
"Schmankerl" also features a variety of useful Bavarian words and expressions that will come in handy when sitting in a beer tent with the locals. Don't know what to say to the cute German sitting next to you? "Schmankerl" will fix that!
No more lost in translation - "Schmankerl" will make your trip to Bavaria or any other beer fest an unforgetable experience
Cars 2010 1.0.10.1102(Lifestyle)[iTunes]
Price: $0.99 -> Free
FREE FOR A LIMITED TIME
Share with friends and leave some positive feedbacks.
Thank you
From Acura to Volkswagen see all the cars that have been newly introduced or completely redesigned for 2010.
Photo gallery includes both interior and exterior photos.
Like a photo? Save it or email it to a friend.
Complete with Pricing, Fuel Economy, Engine and Transmission types.
No WiFi connection required to run this App.
Coming soon...
Share photos with Facebook and Twitter
Learn Animals 1.0(Education)[iTunes]
Price: $0.99 -> Free
The "Learn Animals" educational app has just what parents want: fun-filled activities to give their children a head start on learning the basic skills needed for success in school.
This application teaches your young child various animals such as Antelope, Tiger, Zebra, Dog etc. Each page introduces your child to a different animal and a sound which spell the animal. You can scroll page with the flick of a finger, right flick goes to next animal picture and left flick goes to previous animal picture.
This game develop interaction abilities of your child too so that he knows that when he moves his fingers, he will see a new animal picture on the screen.
This educational game also has multiple quizzes where your young child can play the quiz to test how much he/she has learn and how well he/she can recognize different animals.
We hope that you and your young child will enjoy this educational game and have fun.
Good wishes from us.
AquaWars 1.00(Games)[iTunes]
Price: $0.99 -> Free
**FREE for a limited time to celebrate the new decade!***
(Note: Version 1.00 is not compatible with OS 2.2.1, an update is awaiting approval that fixes this issue!)
The invasion has started! A rouge computer virus has taken over an underwater submarine manufacturing plant and is producing submarines to attack anything in the sea! Use your battleship to defend our seas from the robotic invasion!
AquaWars implements OpenFeint version 2.4 with many new features!
Features:
Unlimited Replay
Upgradable Ship
Awesome Power-Ups
3 Difficulty Levels
OpenFeint Achievements
OpenFeint High Scores
Note to God 1.1(Social Networking)[iTunes]
Price: $0.99 -> Free
Note to God was created in MEDL Mobile's App Incubator. The idea was submitted by Allen Wright of Northern California who said in his submission, "I think that there should be an app so that when you don't have anyone you can talk to, you can write a note to god."
-- THIS APP HAS BEEN FEATURED ON NBC AND CBS -- IT HAS BEEN WRITTEN ABOUT EXTENSIVELY ON RELIGIOUS BLOGS AND WEBSITES -- AND IN JANUARY IT WILL BE THE SUBJECT OF A FEATURE STORY ON CNBC -- GET THE APP THAT EVERYONE IS TALKING ABOUT --
Note to God allows the user to enter a personal note to god. The app is non-denominational and meant to allow anyone with any belief to communicate with their own higher power.
In many religions, the act of writing a letter to god is seen as a holy commitment and a legitimate way of communicating one's spiritual emotions. The Note To God app is simply a digital expression of those same honest feelings.
After the note is sent, it disappears. A user cannot recall past notes. This way, the writing of the note can be completely honest and the hitting of send is a true commitment to what's in the note.
Every note that is entered is stored anonymously within the database. Users can read through the notes of others to see what people are praying about. Topics can be searched, notes can be seen at random, or viewers can look at the "Notes In The Cloud," a custom designed interface that shows the most common words that are being prayed about. The larger the word, the more often it appears. Tap on a word to read notes and prayers that include that word.
We hope that Allen's app will help people form a stronger relationship with their own spirituality. We also hope that this app will serve to remind us all that we have more in common than we often realize.
We are proud to call Note to God a Shiny MEDL Object. You can see all of them at www.medlmobile.com. And if you have an idea for an app that you'd like to see on the app store some day, visit www.appincubator.com.
Volcano Planet 1.2(Games)[iTunes]
Price: $0.99 -> Free
Free until the 2nd January as part of 'New Year App Blowout', see http://www.newyearappblowout.com/
One of the Best 100 Games for 2009 - Volcano Planet was chosen as one of the Best 100 iPhone Games for 2009 in the 'iLounge 2010 iPod + iPhone Buyers' Guide' !
By ignoring global warming and thumbing their noses at carbon emission targets the Xediotz and their planet are now DOOMED. Volcanic activity is generating critical levels of explosive (and smelly!) gas. Only you can delay the inevitable, allowing as many Xediotz as possible to escape before the planet EXPLODES.
When a volcano appears, use touch to rotate the planet so you can TAP the volcano out. The longer they are around the more gas they produce so be fast.
Send rubbernecking flying saucers on their way with a sharp tap - they'll leave you with Gas Suppression bonuses so it is well worth it :)
Reviews:
"Volcano Planet...is very close to the ideal $1 iPhone game: fun, easy to figure out, and impressive both visually and sonically" - Jeremy Horwitz, iLounge
"...I can fully recommend this to anyone looking for something simple. The gameplay is quite addictive for hardcore gamers and casual gamers a like, and the addition of the global highscores makes it even better." - Daniel, nodpad
"Cute, clever, and contemporaneous, Volcano Planet is exactly the sort of mindful quick-fire games that are causing iPhone to heat up" - Tracy Erickson, pocketgamer
Review for 1.2:
"... I have to say that even though some minor issues still exist like the cluttered display, there has been enough added to make this game a solid buy recommendation." -the Portable Gamer
Features:
Local and Internet High Score tables.
Speed/Accuracy are rewarded with Gas Suppression modules (DING!) to be used when you need them.
Can be paused by tapping on the timer in the top right for a well-earned break
Entertainment for all ages
Shape Tapper 1.0(Education)[iTunes]
Price: $0.99 -> Free
Get ShapeTapper Free This week only you can get ShapeTapper for free. Happy New Year!
Created by parents of infants and toddlers, Shape Tapper is a set of fun, interactive flash cards designed to help your child learn his or her shapes. Full of surreal animations and silly artwork, Shape Tapper is as entertaining as it is educational.
Join Oval the Ostrich, Triangle the Turtle and many others as they entertain your child while also helping to develop important cognitive and fine motor skills.
Read with your child and help them find the shapes in each animation.
Random card order helps ensure that your child will learn the shapes and not just memorize the order.
Original characters and artwork provide a one-of-a-kind experience!
Golfshot 1.5(Sports)[iTunes]
Price: $0.99 -> Free
SCORECARD + HANDICAP VERSION
Upgrade to Golfshot: Golf GPS for Rangefinder
27,000+ courses ready to golf.
New course data is loaded for free by Golfshot. Request any course worldwide at www.golfshot.com
Golfshot is an easy and efficient golf scorecard app that automatically generates PGA quality statistics and allows golfers to share and compare their rounds.
Golfshot is designed to keep it quick, simple and easy to understand.
GOLF IS A GAME. IT SHOULD BE FUN.
27,000+ golf courses worldwide ready to play
Keep score for up to four golfers
Simple, vertical hole-by-hole scorecard entry
Horizontal full-round traditional scorecard view
Optional handicap play with your USGA golf handicap
Automatic course handicap calculator
Net score and stroke score display
AMAZING STATISTICAL GRAPHS:
Automatically created for each round
View and share on your iPhone/iPod touch or on the web
Know your performance and track your improvement
Find gaps in your game
Compare against friends, Tiger, anyone!
ROUNDS INCLUDE:
Fairways Hit, Missed Left & Right
Greens in Regulation
Recovery Scrambling
Sand Saves
Putts per Hole and per GIR
Scoring Averages on Par 3's, 4's and 5's
Scoring Percentages
For a GPS Rangefinder app, search for Golfshot: Golf GPS
User Guide available at www.golfshot.com/userguide.pdf
Trak4 1.3.0(Games)[iTunes]
Price: $0.99 -> Free
Free for New Year's. Thanks for a great year!
"Trak4 is a challenging puzzle game for the iPhone and iPod Touch." - www.theapppodcast.com
"Trak4 is an excellent game, and it keeps your brain active! The hardest difficulty setting is quite challenging. For only 99cents, this game is a wonderful addition to your iPhone game collection!" - appgirlreviews.blogspot.com
http://forums.toucharcade.com/showthread.php?t=17642
"I like that this game is very clean, simple to learn, fun to play, for $0.99 this is a steal. This app is available in the iTunes App Store." - www.crazymikesapps.com
"I think that this is a great app that is definitely worth its $0.99 (59p) price tag. You will enjoy playing with this app, and you will want to play with it every time you get a couple of minutes to yourself." - www.appsight.net
"It's just challenging enough to make you want to play some more, and is thus the perfect 99¢ game" - www.weplayiphone.com
Trak4 is a challenging puzzle game for the iPhone and iPod Touch featuring 89 puzzles (thats just over a $0.01 a puzzle ;-0 ).
In Trak4, you are trying to beat the clock in matching the tile pattern on the right to the pattern on the left. Players earn points for the time remaining. If you match the pattern correctly, you gets another round. If the pattern doesn't match the game is over. The twist is that you can only see the entire target pattern for the first few seconds of each round. After that the pattern is cloaked in darkness and you can only see the portion that appears underneath the moving spotlight.
If you get stuck, press the "Hint" button to get a quick peek at the target pattern.
BlueCam (Pro)(Photography)[iTunes]
Price: $0.99 -> Free
Add Remote Control, Live Camera Preview Streaming over Bluetooth and Auto Snapshot Uploading to most top paid Camera Apps and this is what you get (and more)!
Free til New Years Day!
Now with Live Camera Preview on the Remote Control! Connect to Cameras up to 30 meters away and see what they're seeing!
CAMERA FEATURES:
FULL-SCREEN PREVIEW
BIG PHOTO BUTTON - Tap anywhere on the Preview to Snap a shot
5X DIGITAL ZOOM
BURST SHOT MODE - The camera takes 2, 3 or 4 continuous shots when you tap the photo button (Use 2 for an iPhone 3G)
ANTI-SHAKE MODE - The camera uses your Accelerometer to take photos only when there is no shaking detected
AUTO UPLOAD MODE - The camera uploads your snapshots to Twitpic in the background while you keep shooting
AUTO SAVE MODE - Turn ON/OFF auto-saving camera photos to your device's camera roll
BACKGROUND SAVING - Keep shooting while your photos are saving in the background
PHOTO TIMERS - Programmable "Start Time", "Number of Photos" and "Delay" parameters with unlimited shot count
BURST SHOT TIMERS - Setting a Photo Timer's "Delay" to less than 2 seconds makes the camera take all of a Timer's shots continuously
RETICLES [Scope, Rectangle or None]
RETICLE COLORS [Black, White, Red and Green]
BUTTON COLORS [Black, White, Red and Green]
JPEG Quality Setting - Allows you to control the Compresssion Quality of your JPEG Photos
REMOTE CONTROL - Control your camera from another device over Bluetooth
TWITTER CLIENT - Read / Send Messages and Tweets; Set / Send Twitter GEO location
IN-APP MAIL WITH GOOGLE MAPS AND IMAGES
Works on iPhone 3G/3GS
INTERNAL CAMERA ROLL:
Accessible in both Remote and Camera mode
Multiple Selection Support
Mail selected photos via In-App Mail
Batch Twitpic photo uploads for selected photos
Upload selected photos to Flickr, Photobucket and other popular sites using your upload email address with In-App Mail
Delete selected photos
Reorder photos
Add / Edit (Zoom/Pan/Crop) photos from your device's camera roll
Save selected photos to your device's camera roll
REMOTE FEATURES:
Connect and control a "Camera" up to 30 meters away
View a "Camera"s Live Camera Preview
Tap the preview on the "Remote" and the "Camera" will snap a shot and send you the photo
Nice alternative to timers and sound activated shutters when you have an extra device available. Just relax and Tap to Snap the moment you're ready (no "Setup timer and then run in front of the camera" or "On three yell or clap at the camera" required).
Adjust a Cameras's zoom level
Create Continuous Photo Timers on a Camera
Works on iPhone 3G/3GS and iPod touch (2nd Generation)
NEWS:
"Craigly 1.7" and CraigsCam released! Just search "Mother Tucker" to view our products.
Free Remotes are provided via our "BlueCam (Free)" App
Bluetooth instructions are at the bottom of this page
Ratings, Reviews and Feedback emails are appreciated and help us create the next release!
For more information or help with any problems, please email us at [email protected]
BLUETOOTH INSTRUCTIONS:
Turn off Wi-Fi on the 2 devices you wish to connect using the Settings application
Install this app on an iPhone 3G/3GS and startup as your "Camera"
Install this app on an iPhone 3G/3GS or iPod touch (2nd Generation) and startup as your "Remote" and you'll the iPhone OS 3.0 Bluetooth connection interface come up
Tap the Bluetooth button on both the "Camera" and "Remote" to bring up the standard iPhone OS 3.0 Bluetooth connection interface.
To switch between "Camera" and "Remote" mode do a vertical swipe gesture on the camera preview
impaXor 1.0(Games)[iTunes]
Price: $0.99 -> Free
FREE -LIMITED TIME!!!
Stop hordes of UFOs, asteroids, and space junk from crashing into the Earth! Say 'NO' to turning the planet into an intergalactic junkyard and sewage depot! Using ninja-like dexterity and color-matching skills, unleash devastating lasers on the enemy. Are you up for a challenge? Can you stop them all and save the world?
continuous classic arcade action
tons of enemies to tear apart
out of this world music
easy and intuitive controls
online scores for bragging rights
What makes impaXor different?
impaXor uniquely mixes color-matching and arcade defense gameplay together. The dynamic of matching a color-coded laser to an enemy's color before ultimately bringing about its destruction with a quick tap delivers a new game mechanic that is both surprisingly challenging and fun. impaXor is sure to deliver a quality gaming experience reminiscent of the late great arcade era of times past with a modern feel.
AGON Online by Aptocore ¯¯¯¯¯¯¯¯¯¯¯¯¯¯¯¯¯¯¯¯¯¯¯¯¯¯¯¯¯¯¯¯¯¯¯ AGON Online is a leading social gaming platform for iPhone and iPod Touch games enabling:
• Online leaderboards
• Location aware scores
• Awards system
• Friends lists
• Persistent player profile
• Facebook and Twitter integration
For more info on AGON Online please visit: http://agon-online.com
Symphony 2.0(Music)[iTunes]
Price: $2.99 -> Free
Free for a short holiday period!
What is Symphony?
Symphony allows you to compose music and listen to your songs on the go. You can easily edit every track and note from any MIDI song from the Internet or create your own multi-track compositions with the advanced notation editor.
Some of the core features:
♪ Ultra-low latency playback
♪ Play/Pause/Stop at any time during playback
♪ Advanced notation capabilities
♪ Professionally designed interface
♪ Intuitive tools for note and chord entry
♪ Precise controls to fine tune your scores with ease
♪ Open any MIDI file from the internet
♪ Save your projects as MIDI files to edit later
♪ Includes a variety of high-quality instruments
♪ Choose your own color themes
♪ Support for multiple tracks
♪ Inspired by score editors for Mac & PC
♪ Export your projects via e-mail
♪ Start playback from any measure to finish
Extra features:
♪ Modify the BPM in real-time
♪ Select any key-signature
♪ Choose to light-up notes during playback
♪ Up to 4x zoom
More free updates coming soon:
♪ Access to collections of music
♪ More instruments
♪ Specialized editing tools
Please contact us for more information:
♪ http://symphonyapp.blogspot.com/
♪ [email protected]
♪ https://www.youtube.com/user/symphonyapp
Check out a video demo here:
♪ https://www.youtube.com/watch?v=orrCYwKVUVY
DragonEye 1.0(Games)[iTunes]
Price: $0.99 -> Free
DragonEye is Free!
For the next 48 hours until the end of the day on Jan. 1st DragonEye is Free to download and enjoy! Be sure to pick up iHurt, our other game, while it is on sale for just 99 cents and start the Redneck Ragdoll flinging madness today.
This is all part of the The Second Annual New Year's App Blowout! Head on over to http://www.newyearappblowout.com/ to score more savings on other great games. Hurry, time is limited!
DragonEye is an exciting memory game for the iPhone and iPod Touch. Ages ago a powerul wizard trapped the evil dragon with a powerful sleep spell. As the wizard's assistant, you have been charged with maintaining the spell and keeping the dragon asleep.
To maintain the spell you must press the magical stones in the order that they glow. One false move and the spell is broken, releasing the dragon. The magical energy in the stones only lasts a short time. If you take too long to press the correct stone, the spell will fail, waking the dragon.
Each round in the game requires you to press the stones in the order that is presented. In the first round, a single stone is lit. Each following round adds another stone to the sequence that you must repeat. For example, round five will have five stones in the pattern, round 10 will have 10 stones, etc...
The difficulty level determines how quickly the pattern of stones is presented as well as how much time you have to press a stone. For instance, in Easy mode the pattern is presented slowly and each stone is lit for a longer time. You also have a long time in which to press a stone in the sequence. On Hard, the pattern is presented quickly and you are given a very short time to press a stone.
DragonEye Features
Epic Pattern Matching Game
Increase your ability to memorize patterns with daily play
Easy, Normal and Hard game modes ensure that players of any skill level can play
Agon Online Integration
World-wide Online Leaderboards
Award Challenges (Achievements)
Brag to your friends on Facebook and Twitter
Complete Stat tracking to see your memory improving over time
Move up through the ranks by advancing through the levels, 24 ranks to achieve
Prove your memory to be superior to your friends by signing into Agon Online when you play and posting your top scores to the Global Leaderboards!
Stay Up To Date
Become a fan of "Mad Monkey Militia" on Facebook and "@MMMGames" on Twitter to stay up to date with the latest Mad Monkey Militia news.
Gameplay Videos
https://www.youtube.com/user/MadMonkeyMilitia
Hungry Animals - Feed The Animals 1.0(Games)[iTunes]
Price: $0.99 -> Free
New Years Special For Limited Time - Free Full Version!
Happy 2010 Everybody :- )
Hungry Animals is fun filled arcade style game where the objective is to feed the falling food to one of three animals as the speed gradually increases over time. It is highly entertaining and addictive, with players competing to see who lasts the longest and gets a higher score.
Goal
The goal in Hungry Animals is fairly simple, all the user has to do is drag the different kinds of falling food and drop it over the Giraffe, Monkey or Lion depending upon what they eat. The game starts off fairly easy and gets more challenging over time as some of the foods get infested by insects and the speed at which it falls keeps increasing. The player gets help in the form of special powers that appear from time to time and allows for the falling food to be slowed down, frozen or even changed to a particular type. For every mistake made the health gets reduced, however it can also be replenished from time to time when the bonus life line power appears.
Controls
Just use your finger to drag and drop the food as it falls
Select and swipe your finger upwards to eliminate foods that have insects
Features
An Animated Background that keeps changing as you play
Gradually increasing levels of difficulty
Simple interface which ensures you can play it casually anywhere without making unnecessary movements such as moving the device around
High Scores table to keep track of who has the highest points
Tips
Start with the easy level so you can get used to the game faster
Use the special power ups to save yourself, they become invaluable in the later levels when the food falls quite rapidly.
The foods all have different shapes and colors depending on the animal they are suited for. After a while it becomes quite easy to distinguish between them and makes playing a lot easier
Update History/Future Plans
V1.0 Hungry Animals Released
New version to be released based on feedback/bug reports from users
Don't forget to check out 'iTankster' within the App Store.
Tall Tales 1.1.1(Entertainment)[iTunes]
Price: $0.99 -> Free
FREE UNTIL 1/4/2010. Happy New Year!
Tall Tales a word game where you help fill in the words to what becomes quite an unbelievable and silly story.
However, unlike the paper book versions of similar games, you can reuse these tales over and over again with new friends and family members. In addition, you can save any tale you create to your library, or send to a friend through email to share and preserve the insanity!
All stories are safe for a family environment, as any of your tales' subject matter is largely determined by the words you decide to use.
PhotoMark 1.1(Utilities)[iTunes]
Price: $2.99 -> Free
With PhotoMark, you can write your feelings on it when taking a photo.
Function:
PhotoMark is a program used to put your signature to the photo and make an annotation on it. With it, you can browse and use existing photos to put your signature to and make an annotation on them, and also can take photo directly and sign your name on the new photo. Then you can store it in phone for later consultation and usage, and also can send it in an email to share with your friends.
Characteristics:
You can put your signature to and make an annotation on the photo in original scale and also can narrow, enlarge and drag it.
Supporting signatures and annotations in different places of the photo
You can make genuine signature and annotation in very fine strokes with your finger in the tiny screen.
The signature and annotation looks very good to be true.
The line height, line width and color of the signature and annotation can be configured and support automatic line-changing.
Supporting Circle Input and adding a Blank Space automatically, it's very swift and convenient to write.
Notes:
You can save a photo in an incoming email into phone, and put your signature to and make an annotation on it, and then reply mail with it attached.
TIME LOOK : Sexy Clock 1.0(Lifestyle)[iTunes]
Price: $1.99 -> Free
New year free sale!!! Only New year holiday!!!
Happy new year!!!
Have you ever seen a sexy girl strip her top every single minutes?
Have you ever imaging what sexy girls let you know current time?
Here is what you want!
You will fall in love with TIME LOOK when you try it.
TIME LOOK displays the hottest clock on your iPhone or iPod Touch so that you can enjoy with hot babe during day or night.
TIME LOOK is showing four girls. They are going to take off their top every minutes and the hot babe will change sexy pose each moment.
This application doesn't use computer graphic, it uses live action movie of hot babe.
[Features]
Show 24 hour clock.
No sleep mode.
Tab to show a time bar at top of screen.
Surprising making film at specific time.
We hope you will enjoy the clock and please let us know what you like or would like to add in your clock.
QUIZ! : What time can you see the special making film?
CNModels 1.1(Photography)[iTunes]
Price: $0.99 -> Free
Tired of hot women and bikini stuff? Here are the ladies from the real world: you may meet one of them in a Shanghai street!
@@@@@@@@ FREE to celebrate 2010! @@@@@@@@
8 new hot models are here!
Tap the model name or picture to view her slide-show images, tap the "blue arrow" button to check her Email address.
This App is a platform to promote Chinese Models. As starting, it will be focusing on amateur models: some of them are students, some are office ladies or designers. Some of them have passion to develop in the fashion industry, some just have fun with photographers.
All the photos included in this app are authorized from the models. If any one is going to use those pictures, please contact the models directly, using the Email address indicated in the app.
Do not copy and use the picture without any authorization from the model!
For emails, Only photography and fashion topics are welcome by the models, any other topics can be inappropriate and may be treated as SPAM!
new models are now under negotiation and will come to this app soon!
App version: 1.1
Website: http://readysys.blog.com/cnmodels/
email: [email protected]
Christmas Fun-Bells 1.0(Music)[iTunes]
Price: $0.99 -> Free
XME's Pocket Studio is on Sale Now!
Fun-Bells is Free to celebrate!
★ ★ PRODUCE AN ENTIRE ALBUM, BEATS AND VOCAL STACKS ALL ON POCKET STUDIO ON SALE NOW ★ ★
★ ★ Make Music + Sing/Rap Over Your Music ★ ★
★ OVER 8,000 SALES OF FUN BELLS IN 1 WEEK!!! THANK YOU FOR AN INCREDIBLE RESPONSE! ★
POCKET STUDIO NOW AVAILABLE! Check it Out Now! ** Christmas Fun Bells On SALE!!! Tier 1 Pricing A Few Days Only!**
Do you and your family love music? Well make music together with Christmas FUN BELLS!
Tap the SANTA for his classic "Ho Ho Ho!"
Tap the gift box for Sleigh Bells
Tap the keys for musical bells to play along with everyone's favorite Christmas Song "JINGLE BELLS"
HAVE FUN and SHARE with FRIENDS!!!
Search "XME" to Purchase XME's "Christmas" on the app store. the "Christmas" app has the most relaxing Holiday Music to help you wind down from a hectic day
Contact [email protected] for support and suggestions
Thank you for any good reviews. Some of the best reviews will be featured at the top of this page! Again, thanks!
Tags: Piano Keyboard Holiday Fun Family Kids Love
BayScribe Mobile 1.1(Medical)[iTunes]
Price: $29.99 -> Free
BayScribe Users ? Decrease your Report Turnaround Time with BayScribe Mobile!
Turn your iPhone, iPhone 3G or 2nd generation iPod Touch into a wireless digital dictation device. Dictate reports with ease and quickly upload them into the BayScribe Dictation platform. No more docking your digital handheld with your PC every time you need to submit reports.
BayScribe Mobile has all of the features you expect including:
Plus, you can add a Subject ID and Worktype to speed the transcription process.
Dictate numerous reports on the go, 'Save' them on the device and then 'Upload All' at your convenience. Get a confirmation receipt back that the file has been successfully uploaded.
This application is exclusively for users of the BayScribe Dictation platform.
For more information about BayScribe visit us at http://www.bayscribe.com
xmas crazy 2.0(Games)[iTunes]
Price: $0.99 -> Free
FREE WAITING 2010
The game of your parties is called XMAS CRAZY!
Color your Christmas packages, gather to advance the level being careful to parcel blacks, and disturbing, the witch! Have fun and win wonderful Christmas wallpaper to personalize your iphone.A nice game, fun and increasingly difficult, try it! Play the best games of Lemon Blind and major updates after the holidays to make it playable!
Game Advice:
For a perfect performance of the game, we recommend to play Touch mode.
At the end of all level , you Win a wonderful Christmas Wallpaper to personalize your iphone, to save it on your iPhone you press simultaneously the Standby button + Home and save Wallpaper in your image.
Coming Version 2.0 with the following improvements:
Now you can select characters to play with Santa Claus or the witch!
Improved control with accelerometer
more level!!
Gift Speed Fix
Text Fix
www.iphoneitalia.com
XMas Crazy is a really fun game, perfect to spend these cold winter nights ...
www.allmobileworld.it
This game is fabulous, you will play for hours and hours, it is fun to play alone or with your kids...
www.ispazio.net
Xmas Crazy , you collect Christmas gifts of a different color, being very careful to avoid parcels blacks and, especially, the Epiphany. The latter occasionally appear in the game screen to disrupt your party. Recommended for lovers of the genre, and especially to children who will be happy to spend pleasant hours in the company of a colorful and very nice Santa Claus.
A Bee Sees - Learning Letters, Numbers, and Colors 1.0(Games)[iTunes]
Price: $0.99 -> Free
★ Free For Today ★ The happy, balloon popping bee helps kids learn Letters, Numbers, and Colors. With easy to use controls, even the youngest child can tap the screen of the iPhone or iPod touch to pop the correct balloon.
★★★ Free for Today. In return, we'd love a review ★★★
Voice instructions tell the child what to pick, then they touch the balloon for the bee to pop.
Options for adults let you set what to teach.
Uppercase letters, lowercase, or both.
Pick how high the numbers go.
And more.
Bonus Features:
★ Includes the sign language symbol for letters and numbers 1 thru 10.
★ "Pop for Fun" game lets kids play and have fun popping balloons.
ProCamera Basic 1.0(Photography)[iTunes]
Price: $1.99 -> Free
ProCamera gives you that expensive digital camera experience, without the expensive digital camera price.
★★ Special New Year's gift! Get it now for free - only today! Or get the full version for a limited time at $1.99 ★★
What is the press saying?
★★★★★ iPhoneography.com: "...has all the features you need, and none of the stuff you don't need. The ProCamera Basic version is very similar to the pro version."
This is the basic version of ProCamera.
For the full-feature-set look for ProCamera on the AppStore.
What are the Basic-Features?
ANTI-SHAKE
Anti-Blur-System for crisp and shiny photos.
5x DIGITAL ZOOM in FULL-RESOLUTION
1st CloseUp-Enhancement for iPhone and iPhone 3G.
TIMER (1s-20s)
Group Pics, Self-Portraits...
FULLSCREEN-TRIGGER
Big Photo Button for easier snapshots.
GRID-GUIDE
ProGrid-Arrangement-Guide.
ALBUM-VIEW
Camera Roll access with gesture support. Just shake your iPhone to open the Photo Album.
EMAIL-PHOTO-SHARING
Send your photos from within the app!
PHOTO-PREVIEW + AUTOSAVING
Review taken photo or snap the next one right away.
HIGH SPEED BACKGROUND SAVING
Toolbar color indicates saving status.
IN-APP EMAIL-SUPPORT
You ask, we answer immediately!
SUPPORT WEBSITE
Visit www.ProCamera-app.com for further information.
FAMILIAR USABILITY
As intuitive as you expect it from an iPhone app!
★ The award-winning ProCamera app offers additionally:
HIGH QUALITY VIDEO RECORDING
ProCamera = 1st replacement app for iPhone 3GS users.
DIGITAL PHOTO-COMPASS
Makes your iPhone 3GS the 1st camera device worldwide providing compass data.
VIRTUAL HORIZON
Patent-pending Alignment-Tool.
FULLSIZE EMAIL-PHOTO-SHARING
Beat the standard! Send full-sized photos!
PINCH-TO-ZOOM
Gesture-support
SMART TRIGGER = 0,5s-Timer
Tap-Motion-Prevention.
MANUAL FOCUS/EXPOSURE
iPhone 3GS users can still adjusts both the focus and exposure selectively.
ProCamera Testimonials:
★★★★★ Wired: "... it brings some rather nice new features, usually found in proper, standalone cameras."
★★★★★ Mobile Crunch: "Wow, that's quite a mouth-full of new capabilities!"
★★★★★ Gizmodo: "... iPhone Gets Better Image Stabilization from ProCamera"
★★★★★ Macworld: "... ProCamera may offer a solution to your camera troubles."
★★★★★ Applethoughts: "... It's a rare case when an app promises a lot and delivers on all of its promises. ProCamera is one of them."
Smart Buy 1.0,1(Utilities)[iTunes]
Price: $0.99 -> Free
SmartBuy is an intelligent system that provides practical guides for your wish list shopping. Your Wish List Manager.
FREE FOR A LIMITED TIME!
In general SmartBuy:
Helps to control the haste in shopping, and gives you very sensible idea.
Saves your money by 'think twice' before your everyday shopping.
Gives a fine tune of your shopping habits.
Reveals your secret shopping desire, making you real smart deals to help all your dreams come true.
Have you ever regretted soon after a splurge simply because you remembered there's another item that you suddenly met on a day and have been dreaming of but had no chance to buy? You'd want all your money back for this dream, but it's too late. You wish you could have been more thoughtful on what to buy.
It's all easy now! With the assistance of SmartBuy, you'll make rational decisions on your shopping items and never have to regret again!
Catch all your favourite items that you can't immediately buy for, but don't want to forget. When you hit the next shopping day, SmartBuy can make comprehensive analyses on items based on the price and rating to give a rational advice by preparing you a list of what might be your other options, instead of what you are currently buying.
Be Rational, Be Smart. All your shopping desires are under your control. The next time you go shopping
Python - best snake game around!! 3.0(Games)[iTunes]
Price: $0.99 -> Free
Great variation of the classic snake game. Control the snake using the accelerometer (tilt sensor) or using your fingers. Looks, feels and behaves like a real snake does. Collect enough points and go to the next level. Each level you will go faster and faster, but beware don't run into walls, obstacles or yourself!
Hours of playing fun guaranteed.
Features:
Real big playing fields
Flexible snake
Force feedback
Smooth animation
Great graphics
"Best Snake 2.0 Game" - iPhoneGamesNetwork.com
See website for demo video.
Credits for artist / shows we enjoy while developing: House, Prison Break, Numbers, CSI, Rihanna, Chris Brown, Madonna, Kelly Clarkson, David Cook.
Kick 1.2(Lifestyle)[iTunes]
Price: $0.99 -> Free
It's all about the kicks! Welcome to your portal to all things shoes and shoe-related progressive fashion! Find the latest styles in heels, Basketball runners, green shoes, even customizable footwear. Keep it with Kick!!
Renegade Rubies 1.1(Games)[iTunes]
Price: $1.99 -> Free
Can you escape a gem-filled cavern? In Renegade Rubies you control a poor fellow who fell into a cave and has to find his way out. Unfortunately, the many levels of the cavern are filled with gems, and the only way to move to later levels is to destroy these gems to clear a path to each level's exit. 40 puzzling levels await you!
Features
40 levels of brain-teasing, gem-smashing fun
Teleporters, special kinds of gems, and switches add to the variety
Extra goodies await you after you beat the last level and after you beat every level