알림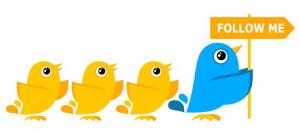 무료 어플에 대한 소식을 조금 더 빨리 알고 싶다면 "연아와 트위터를"를 읽고 팔로하기 바란다. 트위터로는 글을 통해 소개하기 힘든 100명 한정, 한시간만 무료와 같을 어플도 올리기 때문이다. 마지막으로 트위터를 통한 질문에는 거의 답하지 않는다. 트위터를 이렇게 운영하는 이유는 "트위터 운영 노하우 및 팁"이라는 글을 보면 된다. 따라서 트위터로 질문하고 답이 없다고 서운해 하지 않았으면 한다. 질문을 하고 싶다면 반드시 블로그에 관련글을 찾아 올리거나 "도아의 QNA"를 이용하기 바란다.
FREE for today only!
오늘은 총 18개의 어플을 소개하겠다. 이 중 Probe Destroyer라는 어플은 아쉽지만 이미 유료로 전환된 상태다. Thruple는 평상시 1불, 오늘만 무료로 판매하고 있는 퍼즐 게임이다. Mobile MTD는 평상시 무려 5불에 판매되는 어플로 공연다니는 사람의 매니저들에게 필요한 어플이라고 한다. Christmas Piano by iChristmas는 이름처럼 크리스마스에 주로 나오는 음악을 연주하는 어플이다. 평상시 1불, 현재 무료 할인 중이다. Frazzled 3D는 평상시 1불에 판매되는 게임 어플이다.
reMail는 평상시 5불에 판매되는 메일 어플이다. 메일을 통채로 가져와 아이폰(iPhone)에서 검색할 수 있는 어플로 평은 상당히 좋은 편이다. 그러나 한글을 지원하지 않으며 구글 메일 이외의 계정을 등록하려면 구입해야 한다. iPet Finder는 평상시 2불, 크리스마스까지 무료로 제공되는 어플이다. DIYFit은 평상시 1불, 제한된 시간 동안 무료로 제공되는 건강관리 어플이다. 어플의 이름처럼 운동량을 스스로 설계할 수 있도록 돕니다.
Samurai: Way of the Warrior는 평상시 2불, 오늘만 무료로 제공되는 게임 어플이다. 그림이나 설명을 보며 알 수 있지만 우리나라 백제의 싸울아비(武夫)를 흉내낸 일본 사무라이(?) 게임이다[1]. Superstar DJ는 평상시 1불에 판매되는 어플로 음악을 틀기 위해 덱과 음악 심볼을 일치시키는 게임 어플이다. Art Showcase는 평상시 2불, 제한된 시간 동안 무료로 제공되는 어플로 아이폰에 설치된 어플의 아트웍을 볼 수 있는 어플이다.
Arctic Shuffle는 평상시 2불, 유료로 전환될 가능성이 많은 게임 어플이다. 디자인이 아기 자기하지만 어떤 게임인지는 나도 모른다. Cubes Memory는 평상시 1불, 제한된 시간 동안 무료로 제공되는 게임 어플이다. Cubes Memory라는 이름에서 알 수 있듯이 메모리 게임을 큐브로 옮긴 듯하다. ThreeTags Secure Notebook은 일정 관리 어플로 평상시 1불, 제한된 시간 동안 무료로 제공된다.
LiveTrivia - realtime multiplayer trivia & chat은 제목만 보면 Social Network 어플로 보인다. 그런데 게임이라고 한다. 평상시 1불, 제한된 시간 동안 무료로 제공된다. SmartConverter는 도량형, 환율, 남자 신발, 여자 신발과 같은 생활형 변환, HTML 색상, 아스키 코드표를 포함하고 있는 종합 변환기이다. 마땅한 변환기가 없다면 내려받기 바란다.
최근 트위터 팔로어가 폭증하고 있다. 아이폰 출시전에는 하루 평균 10명선이던 팔로어는 요즘에는 하루 평균 100명[2]이 넘고 있다. 이런 팔로어 증가에 가장 큰 공헌을 한 것은 역시 이 무료 어플 시리즈라는 생각이 단다. 따라서 무료 어플에 대한 소식을 조금 더 빨리 듣고 싶다면 트위터 가이드를 읽고 팔로하기 바란다. 트위터로는 글을 통해 소개하기 힘든 100명 한정, 한시간만 무료와 같을 어플도 올리기 때문이다.
Thruple 1.1(Games)[iTunes]
Price: $0.99 -> Free
FREE for 1 day
Thruple is a fun puzzle game that challenges you to pit your perceptive skills against the clock. If you like the card game SET, you will instantly love Thruple. A Thruple is a set of three game pieces where each property is either different or the same on all three game pieces. Players must remove Thruples until none remain.
A unique optional advanced gameplay setting makes it the responsibility of the player to determine when no Thruples remain... an easy task when just a few game pieces remain, but quite challenging when there are more! A practice mode for beginners is untimed and offers the ability to reveal Thruples.
Fun, challenging, and addicting gameplay!
3 gameplay modes for beginners to advanced players
Easy interaction with the polished and clean user interface
Optional high-contrast dark mode for increased visibility of game pieces
Review mode allows the player to return to the previous failed round and see the Thruples he or she missed
Separate high score tracking for normal and advanced gameplay. Local leaderboard.
Enjoy!
Probe Destroyer 1.0(Games)[iTunes]
Price: $0.99 -> Free
PROBE DESTROYER FREE FOR 1 DAY ONLY!!!!! WE WILL MAKE PROBE DESTROYER FREE FOR 1 DAY BUY IT TODAY THIS OFFER WILL END TOMORROW NIGHT!!
Probe Destroyer is the new arcade game that everybody's talking about. What happens in the game is your are aliens from another Planet. You have just landed on the moon. But Wait! Probes start coming at you from any possible angle. You have three locations to choose from, Mars, Pluto and the Moon.
How long can you last fending of your troop of aliens? Get the high score and tell all of your friends wether you have FaceBook, Twitter, or just a regular old email account you can challenge your friends to beat your high score!
Probe Destroyer Lite will be coming soon! we had some technical difficulties on the first version but we will be posting the working version soon!
Features
Three Locations to choose from
Special Bonus points to collect
Each Location has two special features
Upload your score to social networking sites
Challenge a friend by email
Challenge a friend by text
Completely ADS FREE
Mobile MTD 1.0(Productivity)[iTunes]
Price: $4.99 -> Free
Master Tour Mobile is the mobile companion for Master Tour Desktop, the premiere software solution for tour management and logistics. Master Tour Mobile provides mobile access for you and your crew to your Master Tour itinerary. View your tours, itinerary dates, schedules, contacts, hotels, maps and more on your phone. NOTE: A Master Tour account from eventric.com is required.
Here's what some of the top touring professionals in the industry have to say about Master Tour:
"Eventric has changed the way we tour by making it easier for all of us to stay organized. The new products are amazing and have taken tour management software to a new level." - Mark Maher (Tour Manager, The Fray)
"We have tours going out all the time, all different sizes. The new Master Tour is keeping everybody on the same page and all our tours running smooth. We will not tour with out it!" - Gabriel Gonzalez (Modest Mouse, Monsters of Folk, M. Ward, Bright Eyes, Conor Oberst, The Hold Steady)
"I wouldn't leave home without MTD" - Gage Freeman (Tour Manager, Chickenfoot)
"I love the new Master Tour! It's even easier to use than the previous version. I learn 5 new things everyday! " - Angie Warner (Tour Manager, Daniel Powter, Dancing with The Stars Tour)
"I just installed the new version of Master Tour, it's LEAGUES beyond the last version. Nicely done! " - Rachel Demy (Tour Manager, Neko Case)
For Tour Managers:
If you are already a user of Master Tour Desktop then installing Master Tour Mobile is a no-brainer. Simply add your band and crew via the sharing tab in Master Tour and they will have instant access to the entire tour on their phone. If you haven't tried Master Tour, head over to eventric.com for a free 30 day demo and see what Master Tour can do for you.
For Band and Crew Members:
If your tour manager is already using Master Tour Desktop, simply ask them to configure tour sharing. If your manager is not yet using Master Tour, please send them to eventric.com and let them know that you'd like to access your itinerary from your phone!
Christmas Piano by iChristmas 1.1(Music)[iTunes]
Price: $0.99 -> Free
Merry Christmas Now on Sale We would appreciate your feedback. Thanks!!
Play along to your favorite Christmas Carols with our Christmas Piano app for the iPhone or iPod Touch. Even the most musically challenged can follow along with a quick swipe of your finger to change the tempo. Always wanted to play O Christmas Tree with bells or drums? Another tap of the finger to change your instrument. Our scoring system will help keep you motivated and improving. Fun for all ages. With the tempo changer your little ones can be playing We Wish You a Merry Christmas in no time.
20 playable Christmas Carols including: The Twelve Days of Christmas, Carol of the Bells, Silent Night, O Christmas Tree, Jingle Bells, We Wish You a Merry Christmas... and many more. We are planning on adding more challenging and fun songs all through the month of December.
We also have included our mistletoe on the go and shakable jingle bells from our original application Christmas Carols by iChristmas.
If you are looking for an app that you can take caroling with you, then check out Christmas Carols by iChristmas. It has 100+ songs with lyrics and music to go with you anywhere. It's a great accompaniment to our Christmas Piano by iChristmas.
Happy Holidays from Light In The Attic!!
Frazzled 3D 1.0(Games)[[iTunes][5]]
Price: $0.99 -> Free
(due to < 5 sales the first day of being in the store I've decided to make it free for a while - so enjoy :)
Imagine fine tuning your mind by simply playing a game. Well no need for imagination! Frazzled is here to help! :)
Frazzled has been designed to improve your brain's speed and its capacity for seeing patterns while remaining fun and visually stimulating. It will increase your brain's response time and teach it to work well even under stress!
Frazzled features three carefully designed puzzles for number, letter, and color training.
Think you're smart?! Prove to the world how smart you are with online scoring :)
6 Degrees of Netflix 1.0(Entertainment)[iTunes]
Price: $1.99 -> Free
3 DAY SPECIAL - FREE, will be back to $1.99 Sunday night.
Have fun exploring movies and learning interesting facts about the actors by playing 6 Degrees of Netflix! Play it by yourself or with friends.
The 6 Degrees of Netflix game is fun and easy! Find the movies and cast members that connect two actors:
Two actors are randomly selected and displayed along with their bios.
Movies that contain the starting actor are displayed
Select a movie that contains the final actor or has a connection via another actor to the final actor.
Objective is to find the shortest path between the two initial actors.
You can also manage your Netflix movies while playing!
While playing the 6 Degrees of Netflix game, you will be able to read actor bios and movie synopsis as well as see the directors and cast.
And, if you see a movie you like and have a Netflix account, you can add it to either your DVD or Instant Queue and manage both lists as well.
Please leave comments and suggestions in the app store reviews on what you would like to see in future versions. Future enhancements are already underway and should be coming out shortly.
Requires a connection to the Internet to play the game. The 6 Degrees of Netflix game uses the official Netflix API.
A Netflix account is NOT required to play the game.
A Netflix account is required to be able to add movies to and manage your Netflix DVD and Instant Queues.
The 6 Degrees of Netflix game uses secure OAuth standard authentication and your Netflix password is entered directly into the Netflix site and is not seen by the application.
The 6 Degrees of Netflix game is produced by MekoNut and conforms to the Netflix API and Developer guidelines for references to the Netflix brand.
reMail 2.6(Productivity)[iTunes]
Price: $4.99 -> Free
reMail downloads all your email to your iPhone and lets you search full-text at light speed.
Supports IMAP and Gmail accounts
Now supports multiple accounts per reMail install
For more information, go to www.remail.com
PRESS "reMail 2.0 Nails Full-Text Search For The iPhone" - TechCrunch
"Fast and smart" [...] "game changer" - ReadWriteWeb
"[The iPhone's] level search is certainly a good start, but it doesn't compare to newly-released app ReMail, which can index an entire e-mail account and do full text search within all your messages." - cnet news
WHAT OUR USERS ARE SAYING "This is the most useful app on my iPhone!" ? Jude Gomilla, Co-Founder, Heyzap
"This app is awesome! I use reMail constantly all day. It's so fast!" ? Sachin Agarwal, Co-Founder, Posterous
"I am loving reMail!" ? Richard Price, CEO, Academia.edu
"reMail is incredibly fast, responsive, and very stable." ? Andreas Neuhaus, reMail User
"Complete Berlin trip organized via emails found by reMail. No printed reservations and tickets needed!" ? Bernhard Heinzel, reMail User
"reMail is a super useful app and search speed is incredible." ? Dan Veltri, Co-Founder, Weebly
ALL YOUR EMAIL ON YOUR PHONE
With all your email on your phone, you can search and read email without reception or when you're traveling abroad. Just let reMail run overnight to complete the download.
TAKES LESS SPACE THAN YOU THINK
reMail needs less space than you think: 100,000 emails take 500 MB on your phone - 6% of the capacity of an 8 GB iPhone, the smallest iPhone available.
SAVE MONEY WITH REMAIL
You'd be crazy to travel without reMail. Having all your email on your iPhone will save money on data roaming fees.
FASTER THAN IPHONE 3.0 SERVER SEARCH
Searching in reMail is 5x faster than in iPhone Mail's server search, and infinitely faster than using a web interface.
FULL-TEXT
If the words you search for aren't in the email's subject, reMail will find the email, iPhone Mail will not. reMail is email search you can trust.
WORKS OFFLINE
reMail copies every email in your account to your phone. It will work even when reception is spotty, on a plane, or in a tunnel. Attachments are loaded the first time you open them, and will then remain on your phone for offline access.
WORKS WITH ANY IMAP ACCOUNT
reMail works with any IMAP account. Most email providers and webmail services such as Gmail support IMAP.
YOUR PRIVACY IS PROTECTED
reMail downloads your email via IMAP directly to your phone. There's no server between your email account and the iPhone app. Your privacy is protected via SSL.
For more information and support, visit http://www.remail.com/
What's New
Sync reminders: reMail can now remind you to sync your email every day!
Support for email account types can now be bought in-app, rather than having to purchase different editions of reMail
Faster person-based email searches
Fixed a memory leak that affected a small percentage of users: reMail would use up a lot of memory if you had a lot of duplicate messages
Fixed a bug whereby email times would be displayed correctly in the list of search results, but not the Mail view itself
A number of smaller bug fixes
iPet Finder v1.0(Utilities)[iTunes]
Price: $1.99 -> Free
FREE UNTIL DEC 25TH. WE HAVE A BENEFACTOR WHO WILL DONATE $1 FOR EACH DOWNLOAD OF THE IPET FINDER APPLICATION THRU X-MASS DAY TO SAVE AN ANIMAL IN NEED.
PLEASE TELL A FRIEND ABOUT THIS APP. WE WANT TO GET THE WORD OUT TO AS MANY PEOPLE AS WE CAN AS THERE ARE MANY ANIMALS THAT NEED HELP TODAY.
PLEASE DOWNLOAD AND THEN HELP US SPREAD THE WORD.
DO IT ON TWITTER, FACEBOOK, MYSPACE.
Looking for your new BEST FRIEND?
A dog to walk with in the park, a cat to sit on your lap, a horse or rabbit to round out your farm, or that little lizard that your kids want for their room.
iPet Finder lets you find that next pet from right next door or from across the country. All animals listed are adoptable from RESCUES and SHELTERS and are in need of a good home. You browse by animal, bred, size and see photos and a description of each animal along with links to contact the rescue or shelter. A map pinpoints where you need to go to get that new BEST FRIEND.
HELP ANIMALS IN NEED
By adopting a rescued animal you can save it from an unknown future. Millions of animals are put down each year. Saving just one will make a difference.
SEARCH BY BREED
Search from over 300,000 animals including dogs, cats, horses, rabbits, reptiles and birds. You can locate animals near your location and see where they are on a map. Search from over 150,000 dogs from 220 breeds and 140,000 cat from 120 breeds.
SEARCH BY LOCATION
Find the pet you want right near you and see the location on a map.
GET DETAILED INFO ON A BREED
Simply click the about link to get detailed and comprehensive information about the breed you are interested in.
HELP SPREAD THE WORD FOR AN ANIMAL IN NEED
Simply send a link from any pet to a friend, post it on your FACEBOOK wall, or TWEET it with your circle of followers.
DIYFit 1.0(Healthcare & Fitness)[iTunes]
Price: $0.99 -> Free
Holiday Special: Free for a Limited Time
DIYFit is an application designed for fitness enthusiasts who have no need to know what a Military Squat Thrust is, or graphs showing their BMI. It is designed for users who know their own routines and how to perform them, and would like to keep track of where they are in their workout each time they visit the gym. It is for users who want to focus on their workout and not bother with lots of extra features that are only used on occasion. Instead of filling your device with examples of exercises or predetermined labels, you'll start with a blank slate in which you can enter your own values for a more personalized experience.
You can create multiple workouts containing many different exercises. Exercise names that have been previously entered can be selected when editing or creating a new exercise to avoid having to re-enter the same exercise name in multiple workouts. You can create any combination of timed or repetative exercises for each workout.
Start a new workout session and a simple click will increment your set count, or start/pause the timer for a timed exercise. Using the history button you may view the dates you have performed your selected workout, or resume previously incomplete sessions.
As most users will have brought their device to the gym for listening to music, DIYFit allows you to interface with the music playing capabilities of your device so that you can still listen to your playlists without having to exit the application.
If you have started a timed exercise, the counter will continue even if your device goes to sleep (or if you force it to sleep using the sleep button), regardless of whether or not you are listening to any music. As an added feature, you can force disable the devices screen saving capabilities for easy access to the interface without having to unlock your device.
Features:
Configure multiple workouts with many different timed or repetitive exercises.
Order of exercises can be changed.
Resume previous routines that were not completed.
Visual confirmation of set and timer completion.
Optional audio confirmation of timer completion, selectable on a per-exercise basis.
IPod controls including previous/next track, play/pause, as well as playlist select.
Volume control directly tied into physical volume controls.
Weight selection in LBS or KGS.
Timed exercise count continues regardless of device state.
Samurai: Way of the Warrior 1.1(Games)[iTunes]
Price: $1.99 -> Free
FREE TODAY
MERRY CHRISTMAS FROM
MAD FINGER GAMES
Visit www.appventcalendar.com for more free games in the next days.
twitter.com/madfingergames
TouchArcade.com - 4.5/5
touchmyapps - Kiss It rating
iphoneapps-review.com: - 5/5
AppVee.com - 4/5
AppofMyEye.com -Highly recommended
TruthBombers.com - 9/10
Applemania.pl - 100%
Become a wandering samurai in the ancient Japan during chaotic times of war. As Daisuke Shimada you must defeat evil Daimyo Hattoro who spreads terror and fear around the country.
Will you dare to stop him? Will you follow the Way of the Warrior ?
First hack and slash game developed specifically to leverage the iPhone touch screen.
No more virtual joyisticks or gamepads, only your finger and touchscreen.
Visit several unique environments in the Japan in a feudal 16th century setting.
Unlock all combo attacks and master your skills.
Never before seen comics storytelling
Special Dojo mode. Fight in the arena sparing enemies in the rounds.
Online leaderboards (AGON Online)
Facebook and Twitter integration (AGON Online)
Friends lists (AGON Online)
Persistent player profile (AGON Online)
Original soundtrack.
And much more...
Recommended for fans of hack 'n slash games as Ninja Gaiden, Devil May Cry or Heavenly Sword
AGON Online by Aptocore
AGON Online is a leading social gaming platform for iPhone and iPod Touch games enabling:
Online leaderboards
Location aware scores
Awards system
Friends lists
Persistent player profile
Facebook and Twitter integration
For more info on AGON Online please visit: http://agon-online.com
Special thanks to : Devilishly Good, le'deuche123, Fletch, Prab, PureSkill, Rocco, squarezero,
Follow us on twitter
Superstar DJ 2.0(Games)[iTunes]
Price: $0.99 -> Free
This is the full version which is now available 100% FREE with some occasional advertising.
Superstar DJ... the Music DJ themed slot machine!
Get on the decks and match musical symbols to unlock exclusive music from artists on the Spiralking label including Matt Laws from Binary Finary.
Upload, share and compete with your hi-score and awards via AGON Online and directly post your progress to Facebook and Twitter!
Features:
New Music DJ disc slots gameplay.
Exclusive FREE music tracks to unlock.
Holds.
Nudges.
Min. Bet & Max. Bet.
Multi-Combo Payouts.
Credit Accumulator.
DJ Music Themed.
Colourful Graphics.
Realistic Sounds.
More Info:
www.mobileamusements.com
www.spiralking.com/iphone.asp
AGON Online by Aptocore:
AGON Online is a leading social gaming platform for iPhone and iPod Touch games enabling:
Online leaderboards.
Location aware scores.
Awards system.
Friends lists.
Persistent player profile.
Facebook and Twitter integration.
For more info on AGON Online please visit: http://agon-online.com
Why not try our other titles on the App Store:
Present Surprise.
Dragon Gems.
Creepy Slots.
Astro Slots.
Dweebs™.
Farty Slots.
Fruity Slots.
Mouse Panic!.
Snow Slots.
Aqua Slots.
Balloonacy.
Art Showcase 1.0(Entertainment)[iTunes]
Price: $1.99 -> Free
For a limited time this app is FREE* (regularly $1.99 USD).
Art Showcase™ is a mobile art showcase. Use it to enjoy and explore the art of iPhone apps. It's also a new way to tell others about my apps. Be the first on your block to download this art experiment. Try it and enjoy the art. You might actually find an app that appeals to you in its workings.
Art Showcase is easy to use. Tap the chalkboard to move sequentially between app artwork. There's a second art viewing mode to see additional art from each app being showcased.
This is a simple art show. Perhaps you will discover something here relevant to your interests or hobbies. Then check that out by downloading that app. Art Showcase is for supporters of the arts.
Art Showcase is intended to broaden your appreciation of mobile device art and increase your awareness of all that's out there waiting for you. Try it and enjoy it.
Arctic Shuffle 2 1.2(Games)[iTunes]
Price: $1.99 -> Free
Chill out with puzzle gameplay from the arctic arcade. The pinball penguins you loved from the original version are back! With adorable artwork, original music and addictive gameplay, Arctic Shuffle 2 is flinging good fun.
Arctic Shuffle 2 features: * Great new scoring system * Challenging new levels * Fun animations and amusing obstacles * Improved performance * Pause and restart gameplay * Play your own tunes during game play
Play by aiming your penguin pal at the target. But watch out for obstacles that block, bounce, drown and destroy your precious penguins. Start with ice curling, mix in some mini-golf, try to prevent your penguins from exploding and more!
Improve your score by completing the levels quickly and use the fewest number of penguins you can. Once you've mastered all 50 levels buy additional level packs as an in-app purchase.
Want to learn more? See a sample gameplay video and additional screenshots on our developer site. Or try Arctic Shuffle Lite for free with 10 complete levels.
Praise for Arctic Shuffle:
"it's sort of curling with penguins, and it's a whole lot of fun. The penguins are really cute and there's a lot of levels, so you're not going to get bored anytime soon." Mr. Mobile
"Arctic Shuffle is a fun little puzzler." appVersity
"Arctic Shuffle is definitely a fun game. . . It's a quick distraction that doesn't cost much and rewards a little play here and there." The 10k.com
"The best way to describe it would be as a thinking puzzler. . . and you get graphics of the cute penguins in their snow caps celebrating after you beat a level." Portable Gamer
Cubes Memory 1.1.1(Games)[iTunes]
Price: $0.99 -> Free
For a limited time only, Cubes Memory is available for FREE !!
A mindbreaking 3D memory game.
It's not just about remembering the images but the direction of the cube rotation as well. With the game option "Cube Shuffle" a extra dimension is added to the game. Cubes will move to a different position after each found cube match, making it the memory game with a twist.
Train your brain or play it just for fun.
Features:
Fully 3D rotating and moving cubes.
Levels ranging from easy to extreme.
Choose to play for best time or number of clicks with a single tap.
Quit game and resume where you left off whenever you want.
More info: http://vandenbogert.com
ThreeTags Secure Notebook 1.2(Business)[iTunes]
Price: $0.99 -> Free
FREE FOR A LIMITED TIME
ThreeTags provides a set of note-taking and task management applications designed with ease-of-use, data security, and privacy in mind.
ONLINE SYNCHRONIZATION, ENCRYPTION of large data sets, and HIERARCHICAL TAGGING make ThreeTags Notebook products stand out.
Three flavors of the app/service are currently available (October, 2009):
ThreeTags Notebook: a free iPhone app
ThreeTags Online Notebook: a free web service at www.threetags.com
ThreeTags Secure Notebook: a paid iPhone app (free for a limited time)
Key Features:
HIERARCHICAL TAGGING system (all versions)
Strong AES-256 ENCRYPTION (paid app, web service)
Secure (encrypted) ONLINE SYNCHRONIZATION (paid app)
GTD support through contexts (tags), due dates, and priorities (all versions)
Rich text (html) support: fonts, colors, bullets, etc. (paid app, web service)
Web link (bookmark) support (all versions)
Portrait, landscape, and full screen viewing modes (iPhone apps)
Filtering: limit the main list by tags, due date, and/or priority (all versions)
Scalability: works with thousands of notes, each note can be up to 250k (all versions)
Password/passcode protection (paid app, web service)
Additional notes:
You can create formatted (rich text) notes only in the browser (web service); the paid app allows for only plain-text note creation; you can view and modify rich text notes on the device (iPhone/iPod)
We encrypt your data only before we send it to ThreeTags server (paid app, web service); if you are concerned with the security of your data on the device, please use the passcode (paid app) and/or security mechanisms built into the iPhone by Apple (passcode, encryption, etc.)
To switch the note view to full screen and back, double-tap the screen
Automatic synchronization is enabled for WiFi only; over 3G you need to manually tap the sync button
For more details, please visit www.threetags.com
LiveTrivia - realtime multiplayer trivia & chat 1.0(Games)[iTunes]
Price: $0.99 -> Free
★★★★★ FREE FOR LIMITED TIME ★★★★★
Famous IRC chat games now available on iPhone. Unique gameplay. Realtime 24/7. Play and chat with people all over the world.
Gameplay is simple. You get into a chat room. The triviabot displays a question and everyone has a certain number of seconds to guess the answer. The first person to guess properly gets the points.
Currently hosting 3 rooms:
General Trivia (25 000 trivia questions and KAOS)
Art Trivia 5000 guess who is the artists questions, see pantings, type artist's name
Russian Trivia - trivia game in russian language
more rooms and games coming!
Play with other people realtime, chat in public rooms and in private. See other players scores and achievements. Post your achievements to twitter and facebook.
More educational appilcastions by ADS Software Group:
ART - Pocket Art Gallery. Great Artists. Slideshow. Quiz
World Countries. Factbook, Quiz and Flag games
Classical Music - 50 Famous compositions and Quiz
JS Bach - Classical Music Collection and Quiz.
USA Factbook and Quiz - all that newcomers to the U
SmartConverter 1.8.4(Productivity)[iTunes]
Price: $1.99 -> Free
★★★★FREE FOR LIMITED TIME★★★★
A smart tool on iPhone & iPod touch with currency or unit conversion function. Other charts such as shoes size, clothing size, ASCII code, Greek Alphabet are also offered.
Key features:
Currency converter with automatically daily exchange rate update (internet connection required).

convert between any two currencies
set your own favorite currency list to have a quick view

Up to 18 types of unit conversion function.

Weight
Length
Area
Volume
Temperature
Velocity
Acceleration
Angle
Angular Velocity
Angular Acceleration
Density
Force
Pressure
Energy
Power
data size
illuminance
radioactivity

Shopping tools including size charts of:

Men's Shoes
Women's Shoes
Children's Shoes
Men's Clothing
Women's Clothing
Children's Clothing
Men's Pants
Women's Pants
Hat
Ring

Other tools:

Html color.
ASCII Code
Greek Alphabet
Periodic Table
HTML Color
Ruler
Level Ruler
Flashlight
Phonetic Alphabet
Binary Calculator
Date Calculator
★★★★★★★★★★★★★★★★★★★★★★★
Check out a cool currency converter - iCurrencyX, the only currency converter with 1d/5d/3m/1y trend chart!
★★★★★★★★★★★★★★★★★★★★★★★
---
일본 사무라이의 어원이 백제 싸울아비(武夫)에서 왔다는 설이 있다. ↩
평균 10명이었던 팔로어가 평균 50명으로 증가했다. 최근 하루 평균 100명 이상의 팔로어가 생기고 있기 때문이다. ↩
TAG
6 Degrees of Netflix
,
Arctic Shuffle
,
Art Showcase
,
Business
,
Christmas Piano by iChristmas
,
Cubes Memory
,
DIYFit
,
Entertainment
,
Frazzled 3D
,
Games
,
Healthcare & Fitness
,
iPet Finder
,
iPod Touch
,
LiveTrivia
,
Mobile MTD
,
Music
,
Probe Destroyer
,
Productivity
,
realtime multiplayer trivia & chat
,
reMail
,
Samurai
,
SmartConverter
,
Superstar DJ
,
ThreeTags Secure Notebook
,
Thruple
,
Utilities
,
Way of the Warrior
,
武夫
,
무료 어플
,
무부
,
사무라이
,
싸울아비
,
아이팟 터치