알림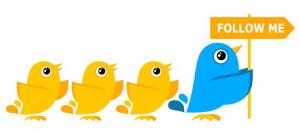 무료 어플에 대한 소식을 조금 더 빨리 알고 싶다면 "연아와 트위터를"를 읽고 팔로하기 바란다. 트위터로는 글을 통해 소개하기 힘든 100명 한정, 한시간만 무료와 같을 어플도 올리기 때문이다. 마지막으로 트위터를 통한 질문에는 거의 답하지 않는다. 트위터를 이렇게 운영하는 이유는 "트위터 운영 노하우 및 팁"이라는 글을 보면 된다. 따라서 트위터로 질문하고 답이 없다고 서운해 하지 않았으면 한다. 질문을 하고 싶다면 반드시 블로그에 관련글을 찾아 올리거나 "도아의 QNA"를 이용하기 바란다.
FREE for today only!
오늘은 총 12개의 어플을 소개하겠다. 이 중 아이폰(iPhone)이나 아이팟 터치(iPod Touch)를 FTP를 이용해서 접속, 파일을 저장할 수 있는 iFTPStorage는 무료에서 이미 유료로 바뀌었다. 이 글을 올리기 전에 유료로 전환될 가능성이 있어서 트위터에 먼저 소개했는데 예상이 맞은 듯하다. 이런 무료 어플에 대한 소식과 다른 소식을 조금 더 빨리 알고 싶다면 트위터 가이드를 읽고 팔로하기 바란다. 트위터로는 글을 통해 소개하기 힘든 100명 한정, 한시간만 무료와 같을 어플도 올리기 때문이다.
어제 올린 글에서 설명한 것처럼 최근 아이폰이 출시되며 국산 어플의 할인도 이어지고 있다. 오늘도 고고스톱이라는 국산 고스톱 게임 어플이 2불에서 1불로 할인 판매되고 있다. 따라서 고스톱을 좋아하는 사람은 이기회에 구입하기 바란다. Scrimmage는 미식 축구에서 방어자를 예측하는 것과 비슷하게 다음 플레이어를 예측하는 게임이다. 평상시 1불, 제한된 시간 동안 무료로 제공된다.
Xmas Fun은 아이들용 중독성이 강한 게임이라고 한다. 평상시 2불에 판매되며 12월 3일까지 무료로 제공된다. Moodretz은 분위기를 찾아 경구를 만드는 어플이라고 한다. 평상시 1불에 판매되며 무료 기간에 대한 명시가 없지만 유료로 바뀔 가능성이 많은 어플이다. Lingo는 단어 학습용 어플이다. 평상시 2불에 판매되며 역시 유료로 전환될 가능성이 많은 어플이다. Captain Mushface은 평상시 1불, 제한된 기간 동안 무료로 제공되는 전자책이다.
Cars 2010은 아큐라에서 폭스바겐까지 2010년에 새롭게 도입되는 차를 볼 수 있는 어플이다. 평상시 2불, 제한된 시간동안 무료로 제공된다. 차를 좋아하는 사람이라면 내려받아도 괜찮은 어플인 듯 싶다. Push Push Cartoons은 PC 시절 유명한 소꼬방처럼 색깔있는 물통을 모으는 게임 어플이다. 평상시 1불에 판매되며 유료로 전환될 가능성이 많은 어플이다. Holiday Smash는 볼을 잡고 있다가 레이저가 충전되면 될 수 있는 한 빠르게 빛을 쏘아 크리스마스 상징물을 부시는 게임 어플이다. 평상시 2불, 제한된 시간 동안 무료로 제공된다.
앱 스토어(App Store)에 보면 시계 어플과 플래시 어플이 많다. Flashlight Pro로 이런 플래시 어플 중 하나이다. 평상시 1불에 판매되며, 조금 뜬금없지만 추수감사절 기념[1]으로 무료로 제공된다. Gems 3D Puzzle Game은 예전에 한번 소개한 게임 어플로 같은 색깔의 구슬을 없애는 Gems 형식의 게임 어플이다. 평상시 2불에 제공되며 제한된 시간 동안 무료로 제공된다.
iFTPStorage 1.0(Utilities)[[iTunes][1]]
Price: $2.99 -> Free
PROMOTION!!! FOR FREE ONLY TODAY!
With iFTPStorage you can turn your iPhone/iPod Touch into a wireless disk. You can easily upload and/or download files to/from your iPhone or iPod Touch using various FTP clients such as FileZilla (it's available for Mac, Linux and Windows and it's free) with simple drag and drop operations. You can also view/delete uploaded files right on your iPhone/iPod Touch or you can download them on another computer.
The only thing you need to use iFTPStorage is a wireless connection between your Mac/PC and your iPhone/iPod Touch. If you are on a Mac you can use the internet sharing in "System Preferences" to share your internet connection over your AirPort and connect your iPhone/iPod Touch directly to your Mac.
New features coming soon!
Scrimmage 1.0.0(Games)[[iTunes][2]]
Price: $0.99 -> Free
TEMPORARILY FREE!! ENJOY!!
Scrimmage is a game in which you try to guess the next play the offense is going to run in a football game, similar to what many bars and restaurants have available.
With this iPhone app, you can either play solo (not as much fun!), or you can compete against your friends who also have the app, with one person acting as commissioner - commissioner chooses the actual play that was run.
Try to guess the next play! Run right? Pass deep left? Trick play? Points are given for each correct or partially correct guess.
Xmas Fun 1.0(Games)[[iTunes][3]]
Price: $1.99 -> Free
SUPER December 3 PROMOTION: FREE TODAY!!
Xmas Fun is a very addicting and fun Game.
This Game is specially made for children so they can play a fun xmas game. The speed of the game has been slowed down + bigger items as requested, so children will enjoy it.
If you are an adult and feel like play a fun tapping game, just try it out.
Fun for endless hours (unlimited levels)
Online and local Highscores
Tap the screen Game action
Autosave (Never loose your game)
You have to clear each level by tapping on the items that pops up on the screen, could be santa, christmas tree and others.
If you like a bit faster game then try out our Balloons Poff Game.
See how high you can get, and compete against other players around the world.
This is a must have game, you will have many many hours of great fun, try it out now:)
Moodretz 1.0(Entertainment)[[iTunes][4]]
Price: $0.99 -> Free
Moodretz is the best mood tracker and quote generator application. The oldest mood detector method is using with new social network. You can share mood with quote on your Twitter account. Also all your shared moods are published on world map http://moodretz.com/map
The adventure start in Japan, long-long ago…
Once upon a time in far off Japan a prince was born. On the day of his birth, the wise King made a proclamation. He ordered the sages to collect stones for every day of the Prince's live.
The white stones they collected represented the prince's victories and achievements. The black stones marked the days of failures and disappointments.
The sages collected stones during the period of the prince's life and placed them into a trunk. Eventually, the final day of the prince's life came.
One of the sages asked him : "What stone color do you want me to place in the trunk for this day?" The prince said that he would like him to put in a white stone...
When the sages counted the white and black stones they were very surprised. They found in the trunk an equal number of stones of each color.
Now it's a chance for you to check what is the colour of your life?
The purpose is according to the legend collect the stones that reflect your mood on this day. There are six stones of different colours red, rose, black. yellow, blue, white… which mean such emotions anger, love, depression, good mood…
You have to collect the stones to the chest and so you can track the colour of your life. Every time you pick up a stone, you will have a chance to read a wise quote concerning your mood.
You can see what mood dominates in you during current week, last month and during all time. Also you can see world mood with the help go a pie diagram.
You can share your mood with your friends, you can track what mood prevail in your area using google map. Also, you can twit your mood on tweeter and share it with all of your friends and thousands of people.
Credits:
WebKate http://webkate.com
-- Dybenko Vladimir [email protected]
-- Max Odnovolyk [email protected]
Lingo 3.2(Education)[[iTunes][5]]
Price: $1.99 -> Free
Presenting Lingo:
The easy to use iPhone application that helps you to build your vocabulary.
Lingo allows you to view the word of the day from several sources on the Internet, and to track how often you use these words throughout the week.
The best way to learn a new word is to use it repeatedly. Lingo encourages this learning behavior to help you build your vocabulary.
Get your word of the day from any or all of these great Word Sources through a one-time in-app purchase:
Spanish
Portuguese
German
Italian
French
Dictionary.com
Wiktionary
Merriam Webster
Test your knowledge with an addictive quiz game that tests you with the words you've seen so far.
Captain Mushface: Issue #1 1.0(Books)[[iTunes][6]]
Price: $0.99 -> Free
Free for a limited time!
Artist and storyteller Josh Rodgers brings hilarious slapstick comedy into space. In his brand new series, "Captain Mushface", the story begins when an odd couple of friends are abducted into space. The insanity and laughs only increase from there as Josh Rodgers explores the most pervasive topics of the day...in space.
In This Issue
[tbd]

Application Help About Novel Novel is Opcode Studios's graphic novel and comic book reader.
How to Use the Program
There are three main functions in Novel. The interface is designed to be invisible until needed to provide you more immersion and enjoyment of the graphic novel experience.
Tap
Tapping on the screen will zoom in and out of the currently displayed page. The screen will also center in on the area that is tapped. This allows you to zoom in on interesting panels or simply read the page in a format larger than the iphone screen size.

Swipe/Drag
Tapping and moving your finger will pan across the current displayed page. This allows you to pan as you read.

Tap and Hold
Tapping and holding for more than half a second will bring up the context menu. From this menu you can change page transitions, navigate pages and change the screen orientation.

Context Menu

Navigation Buttons (Blue) Navigation buttons allow you to turn the page to the previous or next page as well as quickly jump to any page in the book.

Viewing Buttons (Red) Currently there is only one view changing button which changes the page orientation between portrait and landscape. This function works with the native page orientation.

Transition Buttons (Green) Page transitions occur when you turn the page. They are a matter of personal preference and offer visual enhancement to the graphic novel experience.
Cars 2010 1.0.10.1102(Entertainment)[[iTunes][7]]
Price: $1.99 -> Free
FREE FOR A LIMITED TIME
Share with friends and leave some positive feedbacks.
Thank you
From Acura to Volkswagen see all the cars that have been newly introduced or completely redesigned for 2010.
Photo gallery includes both interior and exterior photos.
Like a photo? Save it or email it to a friend.
Complete with Pricing, Fuel Economy, Engine and Transmission types.
Coming soon...
Share photos with Facebook and Twitter
Push Push Cartoons 1.2(Games)[[iTunes][8]]
Price: $0.99 -> Free
The reason why a person should assume the task of collecting coloured drops, is not clear yet! Either he is a terrible skinflint or full of strange complexes. Help our hero to collect the coloured drops, using glasses and cans, in a new, original and amusing game. Solve the mysteries using all the resources at your disposal. Don't panic. Once this game enters your head, you will not be able to escape from it!
Holiday Smash 1.0(Games)[[iTunes][9]]
Price: $1.99 -> Free
SPECIAL PROMOTIONAL OFFER!
normally $1.99 - Now FREE for a limited time!
Keep your balls in the air and your lasers charged, the goal is to smash the lights as quickly as possible. Celebrate the holidays with Holiday Smash, a fun and high impact arcade game!
Features:
Get points by smashing the lights and keeping balls in play.
Countdown score multiplier rewards finishing quickly with higher score. Lights smashed early in a level are worth much more than later.
There are three levels of difficulty: Easy, Normal and Hard.
OpenFeint Online Leaderboards and Achievements
Levels Include:
Santa
Snowman
Christmas Tree
Snowflake
Fireplace
Candy Canes
Gingerbread House
Gingerbread Man
Elf
Nutcracker
Gameplay Tips:
Smash lights early while the point multiplier is maxxed out.
End the level with balls in the air where the next level will appear for quick points.
Lasers reset when the balls are gone so keep the balls going. Charge lasers early!
3 and 5 ball splits get more balls in play. More balls increases bonus at the end of each level and at the end of the game.
Remaining time from first 60 seconds is turned into bonus points. Again, finish quickly for better score.
Smash the weak parts of the level and get the balls into the safer area above the lights.
If you beat a level try the next level. Easy mode is pretty easy. Hard mode is tough!
Complete all of the Achievements. Tap Highscores and go online to find out what you've completed. Can you complete Hard Mode and win the Champion of Fortitude achievement?
Have fun! Sea Lion Games
Flashlight Pro [Multipurpose Light] 1.3(Utilities)[[iTunes][10]]
Price: $0.99 -> Free
POST- THANKSGIVING SALE!
Check out our other Apps!
Want a simple flashlight but sometimes use it for other things?! this is for you!
Tell your friends! Have fun with the messaging!
All we ask is for you consider trying our other apps!
Try our other apps:
iEmergency+
iEmergency PRO
Wallpaper Pro Labeler
Love and Romance Tips
Lost n Found
Battery Info+
FEATURES
White, Red, Yellow and Green colors
Ability to add messages to your Screen
Idle Timer Disabled
ON/OFF Message Switch
Some possible uses:
Light for a dark room
Map light
Navigate a messy room in the dark
Book light
Camping light
Purse light
Closet light
Bike Lamp
Signal for SOS
Use it to entertain kids
FEEDBACK
Send us an email!
NEWS AND UPDATES:
Visit our website at www.kavapoint.com
Follow us on www.twitter.com/kavapoint
Compiled and iPhone 3.0 Ready!
Gems 3D Puzzle Game 1.10(Games)[[iTunes][11]]
Price: $1.99 -> Free
For fans of TETRIS, LINES, TRISM or BEJEWELED UltraMax presents preasantly addictive EYE CANDY: Gems 3D Puzzle Game that WILL KEEP YOU ENTERTAINED FOR HOURS!
Gems 3D is a relaxing game of logic, chance and organization.
With each turn 3 gems fall on the playing board, and player gets a chance to move one gem in order to form lines of 5 or more gems. Once a line is formed the gems that combine it disappear, player scores points and gains free board space. The game goes on until the entire board is full.
Objective of the game is to play as long as possible and to score the highest score imaginable!
FEATURES:
Beautiful 3D graphics
Cool sounds and hot techno music by UltraMax (ultramax-music.com)
Fully customizable game play (board & line size, appearance, etc.)
Incredible TechnoClassica videos
English, German and Russian languages
고고스톱 1.0(Entertainment)[[iTunes][12]]
Price: $1.99 -> $0.99
게임 소개
스토리 진행방식의 맞고. 스테이지의 적을 모두 물리쳐야 다음 스테이지로 넘어가면서 보유금액과 판돈이 증가되는 형식의 게임입니다.

게임 내용
우주의 지배자 펠퍼틴이 화투로 지구를 정복하려고 지구에 내려왔다. 화투의 산에 상주하는 펠퍼틴.. 펠퍼틴을 파산시켜 우주 저편으로 내쫓겠다는 주인공 "성냥". 지구를 구하기 위해 화투의 산에 오른다. 펠퍼틴을 만나기 위해 펠퍼틴의 하수인들을 물리쳐야 한다.

게임 방법
고고스톱(맞고)은 같은종류의 무늬 4장을 가진 화투패 12종류와 2가지의 보너스피를 포함해 총 50장으로 진행하는 게임입니다. 상대방과 유저가 각각 10장씩을 나누어 갖고 바닥에 8장을 오픈해 놓은 후 게임을 진행합니다. 유저와 상대방이 서로 번갈아 가면서 패를 내며 진행되며 내놓은 패가 바닥에 깔려 있는 패와 무늬의 종류가 같다면 두패 모두 가져오게 됩니다. 패를 낸 다음에는 뒤집어져 있는 패 중에 맨 위 한 장이 자동으로 오픈됩니다. 이 상황에도 깔려 있는 패와 무늬의 종류가 같다면 두 패 모두 가져오게 됩니다.

바닥에 깔려 있는 패와 무늬가 다르다면 가질 수 없고 내놓은 패나 오픈된 패는 바닥에 내려놓게 됩니다. 만약 바닥에 같은 무늬의 패가 두 장 깔려 있고 자신이 낸 패 역시 같은 무늬일 경우 두 장의 패중 가져올 패를 선택해야 합니다.

게임을 진행하여 패를 모으고 패의 종류에 따라서 점수를 따게 됩니다. 총점이 먼저 7점 이상이 되면 "고"나 "스톱"을 할 수 있습니다. 고를 할경우에는 계속해서 게임을 진행하게 됩니다. 역전 당할(독박) 위험을 안고 가는 대신에 보다 높은 점수를 딸 수 있는 기회가 주어집니다.
---
추수감사절 기념으로 세일한 문구를 수정하지 않은 듯하다. ↩