알림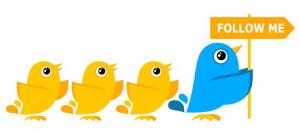 무료 어플에 대한 소식을 조금 더 빨리 알고 싶다면 "연아와 트위터를"를 읽고 팔로하기 바란다. 트위터로는 글을 통해 소개하기 힘든 100명 한정, 한시간만 무료와 같을 어플도 올리기 때문이다. 마지막으로 트위터를 통한 질문에는 거의 답하지 않는다. 트위터를 이렇게 운영하는 이유는 "트위터 운영 노하우 및 팁"이라는 글을 보면 된다. 따라서 트위터로 질문하고 답이 없다고 서운해 하지 않았으면 한다. 질문을 하고 싶다면 반드시 블로그에 관련글을 찾아 올리거나 "도아의 QNA"를 이용하기 바란다.
FREE for today only!
오늘은 총 15개의 어플을 소개하겠다. 다만 어찌된 일인지 오늘 새벽은 아이튠즈 스토어(iTunes Store)에 접속할 수 없었다. 상품 상세 페이지는 뜨지만 어플을 구입하려고 하면 네트워트 연결 시간 초과로 구입이 되지 않았다. 아마 시스템을 정비하고 있는 것이 아닌가 하는 생각이 든다. 또 무료 어플에 대한 소식은 틈나는 대로 트위터(Twitter)에 올리고 있으므로 이런 소식을 조금 더 빨리 알고 싶다면 트위터 가이드를 읽고 팔로하기 바란다. 트위터로는 글을 통해 소개하기 힘든 100명 한정, 한시간만 무료와 같을 어플도 올리기 때문이다.
먼저 Blutalk는 음성 채팅까지 지원하는 블루투스 채팅 어플이다. 평상시 1불, 제한된 시간 동안 무료로 제공된다. Twiltr은 오늘만 무료 어플은 아니다. 언제까지 무료인지는 모르지만 트위터 어플이라 소개한다. 아주 간단한 트위터 어플로 Filter + Twitter라는 설명에서 알 수 있듯이 필터 기능을 강화한 트위터 어플이다. The Purity Test는 일련의 질문 - 때로는 재미있고 때로는 쇼킹한 - 질문을 던지는 어플이다. 평상시 1불, 제한된 시간 동안 무료로 제공된다.
DrinkersDictionary는 술꾼 사전이다. 술에 대한 용어 사전으로 보면 된다. 평상시 1불, 제한된 시간 동안 무료로 제공된다. Mic Snatch는 Entertainment로 되어있지만 중력 센서를 기반으로 한 게임 어플이다. 평상시 1불, 제한된 시간 동안 무료로 제공된다. TouchClock Tourbillon는 아날로그 시계 어플이다. 평상시 1불, 이번 일요일까지 무료로 제공된다.
uGotShared는 MMS를 통해 그림을 공유할 수 있는 어플이다. 평상시 1불, 제한된 시간 동안 무료로 제공된다. ShowGirl은 손으로 아이팟 터치나 아이폰을 문지르면 비키니를 입은 아가씨가 나타나는 어플이다. 의외로 이런 어플이 많고 가격도 꽤 비싸다. 이 어플도 평상시 4불, 어플 출시를 기념해서 1주간 무료로 제공된다. People Pages는 친구의 정보를 관리할 수 있는 간단한 어플이다. 평상시 1불, 제한된 시간 동안 무료로 제공된다.
ImageZoomer는 말 그대로 이미지를 확대할 수 있는 어플이다. 평상시 1불, 제한된 시간 동안 무료로 제공된다. locrExplorer는 한번 소개한 어플로 locr.com이라는 사진 사이트를 탐색할 수 있는 어플이다. 평상시 2불에 판매되며 이번 주까지 무료로 제공된다. uTourX는 총 4개의 대학을 구경할 수 있는 어플이다. 하버드(Harvard), 예일(Yale), MIT, 스탠포드(Stanford)가 등록되어 있다. 평상시 5불, 제한된 시간 동안 무료로 제공된다.
Today's Quote는 말 그대로 오늘의 명언을 출력해 주는 어플이다. 평상시 1불, 제한된 시간 동안 무료로 제공된다. Ding Dong Ditch는 누군가 대문의 초인종을 누른 것처럼 속일 수 있는 어플이다. 평상시 1불, 제한된 시간 동안 무료로 제공된다. SeeThruWeb은 투명도를 조절할 수 있는 웹 브라우저이다. 과연 얼마나 유용할지는 모르겠다. 평상시 1불, 제한된 시간 동안 무료로 제공된다.
Blutalk 1.0(Social Networking)[[iTunes][1]]
Price: $0.99 -> Free
FREE for a limited time!!!
Get it NOW before the price goes back up!
Blutalk has the MOST features and is EASIER to use than any other Bluetooth chat app you will find!
Have you ever really needed to send a quick message across the room to a nearby iPhone/iPod Touch? Now you can do it for free with Blutalk! And unlike other Bluetooth apps, Blutalk gives you voice chat as well, in the same app, for FREE! Clearly making it the smartest choice!
Blutalk is an easy to use all-in-one bluetooth chat client. It allows you to text chat and voice chat with people nearby.
Blutalk uses the Bluetooth capabilities of the iPhone/iPod Touch to provide users with an easy way to chat with people nearby. Wherever you are, you can chat with people nearby without the need of a wifi network or Internet.
If you ever need to start a chat over Bluetooth with your friends, Blutalk is the way to go!
Features: Text Chat: (send text, smileys, animated smileys and photos in portrait or landscape mode)
Voice Chat: (voice chat with another Blutalk user)
Works on iPhone 3G/3GS, iPod Touch 2G/3G
Send any questions/suggestions to: [email protected]
Twiltr 2.0 - For Twitter 2.0(Social Networking)[[iTunes][2]]
Price: $0.99 -> Free
Your mom uses Twiltr.
Filter + Twitter = Twiltr. See what I did there?
Filter your who you follow so you only see tweets from who you want to see.
Twiltr does everything else too:
Good looking easy to use interface
Replies/Mentions
Send/view/delete Direct Msgs
Tap-able @usernames, #hashtags and links
User profiles
Follow/unfollow
Submit tweets/delete your own
Favorites
Quick ReTweet/Reply buttons
In-App link browsing
Save-able Twitter searches
Full size avatar photo viewing
View user's friends/followers
Twitter Trends
Copy/Paste support
Ghetto Filter
Pirate Filter
Soccer-Mom Filter
FEATURES:
new "Ghetto Filter", "Pirate Filter" and "SoccerMom Filter"
user profiles, viewable by clicking on their name after tapping on their tweet
you can now follow/unfollow users
you can add or remove screen_names to your filter via their user profile
search @users from their user profile
show user's recent tweets from their profile
view full size version of profile images
you can now click directly on links, usernames and hashtags in all detail views
you can now view recent tweets and the user's profile directly from your filter list
you can now delete your own tweets
you can now send and reply to direct messages as well as delete them
added copy and paste support for iPhone OS3
added various progress bars so you can monitor internet d/l progress
you can now favorite/unfavorite tweets, even though I really don't think anyone uses this.
you can now view users friends and followers from their profile
and more stuff
BUG FIXES:
fixed sent tweets that cut off when using ampersands and other characters
fixed in reply to status update bug, where it would not display in the main feed
screen names entered manually by name are now case insensitive as is all screen names
fixed crash in iPhone OS3 when user deleted a screen_name or word filter from their list
When adding a new screen_name or word to your filter the "done" button on the keyboard now completes
fixed correct RT format
user's profile images don't load every time you move out of view and back
fixed problem where a user had a ridiculously large profile image causing the app to crash
increased font sizes
increase scrolling performance and cacheing
fixed multiple crashing/locking instances
optimized performance
The Purity Test 1.0(Entertainment)[[iTunes][3]]
Price: $0.99 -> Free
FOR A LIMITED TIME-- FREE!!! WE HAD A GREAT WEEKEND (can't tell you about it, it's not pure enough) SO WE'RE SHARING THE FUN WITH YOU BY GIVING YOU THE CHANCE TO TEST YOUR PURITY AND SHARE WITH YOUR FRIENDS FOR FREE!! ACCEPT NO IMITATIONS!
Have you ever…
smoked a cigarette?
kissed two different people in one night?
gone out in public in your birthday suit?
been arrested?
How Pure are you? Are you Dirtier or more Pure than your friends?
The Purity Test asks a series of questions about your "experiences" that are funny, enlightening, provocative, sometimes even shocking.
Finish the test now, or finish it later… the Test will save your spot and remember your most recent scores.
Are you a Saint, Sinner, Player, or Sicko?
Once you finish taking the Purity Test, it will calculate your Purity Score and tell you what kind of person you are.
The Purity Test draws from hundreds of questions -- from the most innocent to the most shocking -- so you'll never be taking the same test twice!
When you've finished taking the Purity Test, invite your friends to compare scores with you. Who's more innocent and who's more experienced? After they take the Purity Test themselves, you can compare your scores within the App.
The Purity Test is designed so we can add new tests and questions without the need for you to download any future updates. For the price of a single download, you will soon be able to take dozens of tests designed specifically to our users' requests that will draw from our database of provocative, fun, and funny questions. You can even send us a question within the App to add to future tests!
Download The Purity Test now for never-ending fun. Figure out how "experienced" you are, and take it again and again without playing the same way twice.
DrinkersDictionary 1.0(Lifestyle)[[iTunes][4]]
Price: $0.99 -> Free
Now FREE for a limited time!
In 1737, Benjamin Franklin published The Drinker's Dictionary in his Pennsylvania Gazette. It is a humorous listing of nearly 230 terms, names and euphemisms for Drunkenness.
Franklin's introduction and epilogue make clear his love of wit and irony... and it is still amusing nearly 300 years later.
Here are a few examples:
He's Biggy,
Has Stole a Manchet out of the Brewer's Basket,
Half Way to Concord,
C**k Eyed,
Jolly,
Merry...
and many, many more.
Mic Snatch 1(Entertainment)[[iTunes][5]]
Price: $0.99 -> Free
A spoof on Kanye West at the 2009 VMAs
FREE ONE WEEK ONLY
You are a multi-platinum selling microphone at the Five Star Awards. Where you have to win as many Five Star Awards as possible, before the awards regulator snatches you up and stops you from claiming your awards. This is a fun fast paced accelerometer based game, where you will guide a microphone around the screen to avoid the award regulator. After all, he is there to tell you who wins the awards.
TouchClock Tourbillon 1.0(Utilities)[[iTunes][6]]
Price: $0.99 -> Free
Free Event - just for this sunday !!
This is analog clock.
It's simple, but most beautiful clock in AppStore !
This clock has the "Tourbillon" movement parts.
"Tourbillon" is French: [tu?bij??], - "whirlwind"
It is Invented in 1795 by French watchmaker Abraham-Louis Breguet, a tourbillon counters the effects of gravity by mounting the escapement and balance wheel in a rotating cage, ostensibly in order to negate the effect of gravity when the timepiece (and thus the escapement) is rotated. (from wikipedia),
In modern clock, tourbillon is not just clock parts. Tourbillon movements are art itself.
You can show the beautiful tourbillon clock on your iPhone and iPod Touch.
Second, This clock is virtual - 3D graphic clock !
Just tilt your iPhone. This clock graphic is looks like real 3d. It's very fun.
This clock also shows date.
uGotShared 1.2(Entertainment)[[iTunes][7]]
Price: $0.99 -> Free
uGotShared is free for the month of November!!
Picture sharing via MMS is now available for the iPhone 3G and 3GS. But, original iPhone users were left out. Using MMS will count towards your texts, and, in some cases, you will be charged for overages as much as $1.50 per pic. If you don't have a messaging plan it will cost you $0.30 per pic sent or received. uGotShared does not charge you and it works on all iPhones. It also has built in security for your pics so you can have fun!!
There are other apps out there that allow you to share pictures, but they either use Bluetooth (limiting you to being in the room with someone), your email account (which defeats the purpose of texting it) or a web link.
uGotShared is the first Picture/Photo sharing app in the iTunes store that works 100% on its own. uGotShared only works between iPhones that have uGotShared installed. Just like Facebook or MySpace, your friends have to be using it too in order to connect with each other. Other picture sharing apps, such as "Free Photo Texting" and "Free MMS," require you to use your email account and an SMTP server to send and receive files. "Quip" sends you a link to view on a webpage. "Photo Beamer" uses Bluetooth, so you can't send to someone across the country, or across the world, or even across the street. uGotShared does it all within the app, and you do not have to configure anything and no external accounts are needed. All you need to do is create a username within the app so people can find you, which takes less than 5 seconds.
uGotShared also adds the security of optional password protection to your photo library. Many apps offer password protection of your photos, like "Private Pics", "Picture Safe", "Secret Diary", "Private Photos", "Pic Vault", "Photo Wallet" and "Folders", but they don't give you the added ability to share with other iPhone users. We do not condone, however, sexting, nudity, naked pictures, pornography, adult content, drug use, or anything considered illegal. We trust that you will use this app responsibly.
Others, like "Rotzy" and "Photobucket," are more social networking based, and don't allow you to send to a specific user only.
How many times have you used "Hide My Secret", "Wobble", "iJiggles" or "iSteam" and created a nice picture but not been able to quickly and privately share it?
With uGotShared, you simply add pictures to your library by choosing from the Camera Roll or taking them with the Camera from right inside the app. You can lock the app with password protection, maintain a contact list, send and receive pictures and even set a wallpaper within the app to show your current favorite. You can also block the receiver from being able to save the picture to their library.
Some may ask why not just email the pictures. Some email providers are slower than others and some have file size limits. Also, pictures that get emailed usually wind up in more inboxes than they are intended for. Plus anyone can pick up your iPhone and read your email. With the optional password protection only you can see what you are sending and receiving.
Since uGotShared is made for the iPhone, the pictures are resized to fit the iPhone screen, so they display crisp and clear. The file sizes are reduced and therefore transfer very quickly. Also, received pictures are displayed in your inbox from the server, they are not stored on your phone until you decide to save them. This keeps your iPhone from filling up its memory capacity.
See http://uGotShared.com for details, Terms of Agreement, Privacy Policy and FAQ's before purchasing.
Try uGotShared LITE for free. It has limited features and only allows you to send pictures, not receive. You can't create a username, password protection isn't available and you can only store 5 pictures in your library. But, it will give a chance to "try it before you buy it".
ShowGirl 2 2.0(Entertainment)[[iTunes][8]]
Price: $3.99 -> Free
ShowGirl 2
FREE 1 WEEK FOR LAUNCHING
Are U ready for The new Girl Experience ?
TOP APPLICATION
N*1 Japan, Hungary, Poland, Holland , France, Belgium, Denmark - Top 20 in 25 Apple Store in World
MORE Than 300,000 Downloads
Scrap the picture and discover sexy girls on your iPhone !
Entertain yourself and trick your friends with this fun application and SHAKE your iPhone to watch more gorgeous babes!
And SHARE your favorite pics on FACEBOOK !
EXCLUSIVE ON iPHONE
'ShowGirl' allows you to discover a series of hidden beautiful girls by the use of your fingers
To begin, simply tap the "Show me a Girl" button. This will show you a satin sheet from where a gorgeous girl is hiding.
You wil have to scrap anywhere on screen to reveal the girl's picture...
SHAKE your iPhone/iPod to download the next picture from the girl's set
With 'ShowGirl', you can also post to Facebook the picture of the girl you are seeing, so your friends can watch cute babes too.
To proceed, click the facebook's logo at upper-right of the screen to publish the photo onto your wall.
YouTube's link : http://bit.ly/SnTJR
People Pages 1.0(Social Networking)[[iTunes][9]]
Price: $0.99 -> Free
PeoplePages is temporarily on sale!
We are looking for feedback..
Please send us an email on how we can improve!
Try our other apps:
iEmergency
iEmergency PRO
Lost n Found
Love and Romance Tips
Battery Info+
Flashlight Pro
ICU pearls
What is the PeoplePages? It's the little notebook for everyone who can't remember a birthday or favorite book for a friend or relative. Wish you could remember all the details of your spouse, friends, girlfriends, and boyfriend?
Can't remember mom and dad's anniversary? Need to buy a sweater but can't remember the size anymore? Worry no more! Start tracking it now and never forget again!
Reminder Book can you your second brain. It supplements your memory so that you can improve your relationships.
FEATURES
Visual list of contacts and their details
Import photos from your photo library
Enter contact information like phone & email
Remember anniversaries, first dates, Birthdays
Store his/her favorite colors, songs, perfume, etc.
Remember all the little special details
Clothes Sizes
Favorite songs
First Date
First anniversary
MORE!
FEEDBACK
Send us your feedback for what you want in the next release!
NEWS AND UPDATES:
Visit our website at www.kavapoint.com
Follow us on www.twitter.com/kavapoint
ImageZoomer 2.0(Photography)[[iTunes][10]]
Price: $0.99 -> Free
ZOOM EVERYTHING THE APP IS FREE FOR LIMITED TIME
Got a great photo and want to zoom it, but don't want to sync and zoom on your computer.
ImageZoomer - the thing you need.
It provides an easy and fast zooming proccess on the go.
Just pick a new image or use the already taken one and zoom it with a pinch of your fingers.
No more on the go bad and lagging zooming. You can edit any photo you want:
Experience it on your own with ImageZoomer.
Have a fun and easy zooming proccess.
locrExplorer ★ Geotagged Photos 1.0(Photography)[[iTunes][11]]
Price: $1.99 -> Free
On SALE for the WEEKEND. Get it while it is FREE
Don't forget to check out our bestselling converter: ACTCurrency
locr is a popular geotagging photo community specialized in travel photography, which visualizes the location on maps and satellite images from Google Maps, Google Earth, Yahoo Maps and Microsoft Virtual Earth. Furthermore, locr supplies additional information about the subject and location using content from Wikipedia and other sources.
locr may be compared to the popular Flickr and Panoramio. Unlike Flickr, locr specializes in geotagged photos.
At locr you can also create your personal travel photo book with high quality printable maps and Wikipedia descriptions. These travel photo books are sent by mail order and are an ideal gift for your family and friends.
locrExplorer allows you to browse photos published on locr.com. View nearby photos, locate photos on a map, browse friends' photos, post to Twitter,…
locrExplorer also allows you to geocode photos and to upload them to locr.com. At locr.com users can share geotagged photos and create physical travel photo albums with high quality map data.
Some features require a free account at locr.com.
locrExplorer uses the location services built into iPhone and iPod Touch to geocode your photos with latitude and longitude coordinates. Best results are achieved with the iPhone 3G or 3GS which have a GPS chip built in.
uTourX 1.0.0(Education)[[iTunes][12]]
Price: $4.99 -> Free
LIMITED TIME LAUNCH PROMOTION
TOUR-VIEWER + 4 FREE TOURS
Augmented Reality College Tours on your iPhone with uTourX! Get the inside scoop on college life with student-created tours of four top colleges:
Harvard
Yale
MIT
Stanford
Get these tours for FREE during the uTourX launch!
High School Students
Enjoy uncensored student-created tours of top schools. Each tour has 75-100 "tour spots" with funny stories, insider tips, and down-to-earth perspectives on what student life is really like! Use the cutting-edge Augmented Reality view to point your phone at buildings to learn more.
Admissions Officers
Want to take your admissions office into the cutting edge of AUGMENTED REALITY tours? You can create an official tour of your university for uTourX. Please contact us at [email protected] for details.
Today's Quote 2.0(Lifestyle)[[iTunes][13]]
Price: $0.99 -> Free
Free Event - only one day !
You can read good quote every day. It updated every day and it has many quotes. It is not use any network access. You can also send the e-mail to someone, or post to twitter on your account. It can possible find the author's information from Wiki Web Page.
Ding Dong Ditch 1.0(Entertainment)[[iTunes][14]]
Price: $0.99 -> Free
Now FREE for a limited time! Get it while you can!
Trick your friends by making them think somebody is at the door with Ding Dong Ditch!
Choose between a doorbell, knock, and door knocker!
Simply ring the doorbell or knock on the door with Ding Dong Ditch and your iPhone or iPod touch will begin to make that sound! Then sit back and laugh as people answer the door only to discover that they have been pranked and there is nobody actually there!
Offers three loud, high quality, realistic sounds!
You can use Ding Dong Ditch over and over to trick new people everyday!
SeeThruWeb 1.0.1(Productivity)[[iTunes][15]]
Price: $0.99 -> Free
FREE for a limited time.
The iPhone revolutionized the way that you use the Internet. Now you can browse the web anywhere you go. Sometimes, this could be a little dangerous. You might have your nose buried in the news, and you don't even notice that you're about to go down stairs...
Here's where SeeThruWeb comes to save the day. SeeThruWeb revolutionizes the way you browse your mobile web. You get the set how transparent you want your browser to be, and you get to see exactly what's in front of your iPhone or iPod Touch. Save favorites, email friends, see through your web browser!
Coming soon: Landscape browsing, multiple tabs, and more!
Get SeeThruWeb and enjoy your transparent web!
Since it uses a camera, SeeThruWeb Requires an iPhone
TAG
Blutalk
,
Ding Dong Ditch
,
DrinkersDictionary
,
Education
,
Entertainment
,
ImageZoomer
,
iPod Touch
,
iTunes
,
Lifestyle
,
locrExplorer
,
Mic Snatch
,
People Pages
,
Photography
,
Productivity
,
SeeThruWeb
,
ShowGirl
,
Social Networking
,
The Purity Test
,
Today's Quote
,
TouchClock Tourbillon
,
Twiltr
,
Twitter
,
uGotShared
,
Utilities
,
uTourX
,
무료 어플
,
아이튠즈
,
아이팟 터치
,
트위터