알림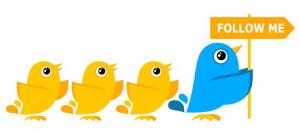 무료 어플에 대한 소식을 조금 더 빨리 알고 싶다면 "연아와 트위터를"를 읽고 팔로하기 바란다. 트위터로는 글을 통해 소개하기 힘든 100명 한정, 한시간만 무료와 같을 어플도 올리기 때문이다. 마지막으로 트위터를 통한 질문에는 거의 답하지 않는다. 트위터를 이렇게 운영하는 이유는 "트위터 운영 노하우 및 팁"이라는 글을 보면 된다. 따라서 트위터로 질문하고 답이 없다고 서운해 하지 않았으면 한다. 질문을 하고 싶다면 반드시 블로그에 관련글을 찾아 올리거나 "도아의 QNA"를 이용하기 바란다.
FREE for today only!
오늘은 소개할 무료 어플이 많지 않다. 보통 우리나라 월요일이 미국의 일요일이기 때문에 월요일에 올라오는 무료 어플이 별로 없다. 그런데 지난 주는 할로윈 주간(Halloween)이라 할로윈 기념 무료 어플이 많았고 어제까지도 할로윈 기념 어플이 올라왔다. 그런 탓인지 오늘은 고작 네개다. 여기에 iPortefeuille는 오늘만 무료 어플로 보기 힘들기 때문에 정확히 따지면 3개다.
다만 무료 어플을 비롯한 블로그의 소식을 조금 더 빨리 알고 싶다면 트위터 가이드를 읽고 팔로(Follow)하기 바란다. 트위터(Twitter)로는 글을 통해 소개하기 힘든 100명 한정, 한시간만 무료와 같을 어플도 올리며 다른 유용한 정보도 종종 올리기 때문이다.
먼저 Unbalanced : Fall of the Blorbs는 평상시 1불, 이번 주까지 무료로 제공되는 게임 어플이다. 그림과 설명을 보면 알 수 있지만 떨어지는 상자를 이용해서 시소의 균형을 잡는 간단한 게임이다. NetPhotos는 평상시 3불, 제한된 시간 동안 무료로 제공되는 어플이다. 무료로 올라오는 어플은 거의 1불, 가끔 2불인데 이 어플은 3불로 오늘만 무료 어플로는 고가인 셈이다. NetPhotos라는 이름에서 알 수 있듯이 로컬 네트워크나 인터넷의 그림을 가져올 수 있는 어플이다.
iPortefeuille는 평상시 2불, 언제까지 무료인지는 모르는 어플이다. 포트폴리오라는 이름에서 알 수 있듯이 주식과 같은 재산을 관리할 수 있는 어플이다. Are You a Sex Maniac은 평상시 1불, 제한된 시간 동안 무료로 제공되는 어플이다. 지난 10수년간 전문 심리학자에 의해 사용된 잉크 반점검사 중 세계적으로 가장 유명한 로르샤흐 검사이다.
Unbalanced : Fall of the Blorbs 3.0(Games)[[iTunes][1]]
Price: $0.99 -> Free
---FREE FOR ONE WEEK ONLY!!---
Unbalanced is a game of quick wit and strategy. Attempt to keep the blorbs balanced for as long as you can in this fun physics based game. If these little guys become too troublesome, you can rain down sickness from the heavens - but use it wisely, for you abilities are limited and timing is everything. Unbalanced is fun for the whole family! Pass the game around and challenge your family, friends, and co-workers!
Features:
High quality art brings this game to life.
Precise accelerometer controls
OpenFeint Enabled
Online global scoreboard
Achievement System – Unlock Feint Points by attempting difficult feats!
Real-time chat with players from around the world.
Post unlocked achievements to your Facebook or Twitter account.
Note: There have been a couple of concerns about the lack of sounds effects and music in the game. This was a design decision, as too many sound effects distract players from the gameplay. For those who like music, however, we have included the ability to listen to your iPod's music while playing. In the next update, an iPod playlist manager will be built into the game.
NetPhotos 1.0(Photography)[[iTunes][2]]
Price: $2.99 -> Free
AVAILABLE FOR FREE FOR A LIMITED TIME!
NetPhotos featured in Macworld Sweden
http://macworld.idg.se/2.1038/1.242391/netphotos-lankar-iphone-med-iphoto
Mandatory for all iPhoto users!
Adds a missing feature that Apple did miss to ship with the iPhone/iPod touch!
Complete iPhoto library on your iPhone/iPod touch!
Wireless, no more USB cables!
No additional software needed on your Mac!
NetPhotos gives you the possibility to browse photo libraries on your local network or over the internet. You can use either iPhoto (built-in sharing feature) or any other compatible photo library software. No additional software is required for iPhoto.
Features
No more USB cable for browsing photos on your iPhone
Automatic discovery of iPhoto libraries on your local network (bonjour)
View and interact with your photos without syncing your complete photo library to your iPhone or iPod touch
Email photos
Copy photo to iPhone clipboard
Save photos in iPhone photo library
Browse photo libraries over the internet
View photos in landscape mode
Screencast about NetPhotos
https://www.youtube.com/watch?v=TdFdmICqwQo
iPortefeuille 1.3.0(Finance)[[iTunes][3]]
Price: $1.99 -> Free
This application allows you to manage your portfolios. You can manage stocks, funds, obligations in any currency. The application automatically converts the currency for you (145 currencies).
You can follow your gains and capital gain per year.
You can use the application to make conversion between the 145 currencies.
Key Features:
Portfolio management

Choose the reference currency for each portfolio
List of financial transactions
Current value of your portfolios (Automatic conversion into euro using the current exchange rate)
Calculation of your capital gain per year
Cash transaction management
Amount of purchases / sales per year
Chart of distribution of securities
You can see the sum of your portfolio in your currency

Securities management

Manage stocks, fund, obligations ...
You can manually change the value of each securities
Search securities by label and/or ISIN code

Change rates

145 currencies available
Conversion between each currency

Miscellaneous

Protect information by password
Are You a Sex Maniac? 1.0(Entertainment)[[iTunes][4]]
Price: $0.99 -> Free
SPECIAL SALE!
FREE FOR A LIMITED TIME!
TELL YOUR FRIENDS!
The world famous Rorschach inkblot test that has been used by professional psychologists for decades is now available on your iPhone or iPod Touch!
Do you have a secret sexual obsession with your mother?
Are you a self-obsessed narcissist?
Are you mentally an immature 7 year old?
Answer these questions and more just by looking at the ORIGINAL ten inkblots and clicking on what you see! It's that easy!
This is, of course, for entertainment purposes only.