알림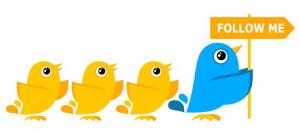 무료 어플에 대한 소식을 조금 더 빨리 알고 싶다면 "연아와 트위터를"를 읽고 팔로하기 바란다. 트위터로는 글을 통해 소개하기 힘든 100명 한정, 한시간만 무료와 같을 어플도 올리기 때문이다. 마지막으로 트위터를 통한 질문에는 거의 답하지 않는다. 트위터를 이렇게 운영하는 이유는 "트위터 운영 노하우 및 팁"이라는 글을 보면 된다. 따라서 트위터로 질문하고 답이 없다고 서운해 하지 않았으면 한다. 질문을 하고 싶다면 반드시 블로그에 관련글을 찾아 올리거나 "도아의 QNA"를 이용하기 바란다.
FREE for today only!
오늘 소개할 어플은 총 7개이다. 원래는 8개였는데 첫번째로 나오는 PhotoSend가 유료로 바뀌었기 때문이다. 이 어플은 총 500명까지 무료였기 때문에 유료로 바뀔 가능성이 많았다. 그래서 어제 트위터를 통해 받아 갈 수 있도록 했었다. 그런데 오늘 확인해 보니 역시 유료로 바뀌어 있었다. 사진을 GPS 위치와 함께 메일로 전송할 수 있는 나름대로 괜찮은 어플이다. 따라서 이렇게 급하게 올라오는 어플도 놓지고 싶지 않다면 트위터 가이드를 읽고 나를 팔로하기 바란다.
Super Egg는 계란이 자신의 가족을 찾아 구하는 게임 어플이다. 백사장 같은 섬에서 중력센서를 이용해서 굴리며 점프해서 조작하면 된다. 평상시 1불 제한된 시간 동안 무료로 제공된다. Warp Fighter는 오늘 29일까지 3일간 무료로 제공되는 어플이다. 따라서 우리나라에서는 30일 오전까지 무료로 제공되는 것으로 보면 된다. 세계 1차대전부터 미래의 UFO까지 서로 다른 시대를 배경으로 한 비행 대전 게임이다. 평상시 2불 제한된 시간 동안 무료로 제공된다.
American Beauty는 예쁜(?) 비키니 복장의 아가씨를 보여주는 17금 어플이다. 평상시 1불 제한된 시간 동안 무료로 제공된다. iSigns은 스포츠나 기타 게임을 할 때 점수 기록를 기록하고 회차를 보여줄 수 있는 어플이다. 평상시 1불 제한된 시간 동안 무료로 제공된다. Big Fish Little Fish는 간단한 게임 어플로 평상시 2불 3일간 무료로 제공되는 어플이다. Tripod는 아이폰용(iPhone) 사진 어플이다. 따라서 카메라가 없는 아이팟 터치(iPod Touch)에는 설치되지 않는다. 설명을 보면 흔들림 제거 어플로 보인다. 평상시 1불 제한된 시간 동안 무료로 제공된다.
오늘 소개하는 어플은 예전의 무료 어플에 비해 가격이 조금 비싸다. 1불짜리는 보다는 2짜리가 많다. 특히 CHM 리더인 CHMate는 무려 5불이나 하는 어플로 오늘만 무료로 제공된다. CHMate는 이름에서 알 수 있듯이 CHM(Microsoft Compiled HTML Help) 파일을 읽을 수 있는 어플이다. 설명서나 일부 전자책 중 CHM 형식으로 되어 있는 것을 쉽게 구할 수 있는데 이런 파일을 읽을 때 유용한 어플이다.
PhotoSend (Email multiple photos with GPS location) 1.3(Social Networking)[[iTunes][1]]
Price: $0.99 -> Free
New 1.3 version is here!
As a promotion, PhotoSend is FREE for the first 500 downloads!
PhotoSend is a convenient email solution to let you send multiple photos and/or your location, all in one email! You can also send FREE MMS (U.S. only) messages using your email! See below on details how.
With PhotoSend you can send 1, 2, 10, or any number of photos with just one email. You can also have PhotoSend automatically find your location and include it in the same email to let your friends and family know where you are using Google Maps!
Yahoo email users, please read requirements below.
Taking a vacation or going on travel? Use Photosend to tag the GPS locations you've been to and email them to yourself!
FEATURES:
Send FREE MMS using your email.
Attach multiple photos to a single email.
Use existing photos from your Photo Album or Camera Roll.
Use the built-in camera to take pictures and attach them without needing to exit PhotoSend.
Easily include your current location and time in the email with a link to Google Maps with a click of a button.
Optional email subject and message body.
HOW TO SEND FREE MMS WITH PHOTOSEND
Sending an FREE MMS to someone is just like sending an email. For example, if your recipient's phone number is (408) 123-0123, select your photo(s) and enter one of the following into the "To:" field depending on the recipient's carrier. Remember to replace the sample phone number with the actual 10-digit phone number of the recipient. MMS feature is for U.S. carriers only.
REQUIREMENTS:
- An account with an email provider (GMail, MobileMe, Hotmail, AOL, Yahoo*) or any provider that supports SMTP access.
Sending with Yahoo accounts require a Yahoo! Mail Plus account (a premium service provided by Yahoo) in order to send with PhotoSend. Regular Yahoo accounts can still receive emails from PhotoSend. It's recommended to use a GMail, Hotmail, or AOL account for sending emails with PhotoSend.
NOTES:
PhotoSend is for sending emails with multiple photos and does not receive emails. Please use the iPhone's built-in email application for reading your existing mail.
Location accuracy may vary and may depend on the iPhone's GPS signal. iPod Touch does not have GPS built-in, so accuracy may be less or location data may not be available.
If you're having connection problems, try disabling WiFi and using 3G. This is due to firewall restrictions on some WiFi networks.
Questions/Comments/Need Help? Email [email protected]
Super Egg 1.0(Games)[[iTunes][2]]
Price: $0.99 -> Free
FREE for a limited time!
Join Super Egg on its quest to search and rescue its family. Roll, jump, and climb your way through islands in a full 3D environment!
Super Egg - Episode 1: Origins - contains 6 unique levels for all your jumping and rolling needs. Under the teachings of a mysterious bird, you will learn various techniques to navigate back into your nest. Why is this bird training you into a Super Egg? Is he friend or foe? Play each level and unravel the adventures of Super Egg!
Every few weeks, a new episode of Super Egg will be revealed through a FREE update.
Episode 1
Level 1: Basic Training
Level 2: Super Jump
Level 3: Separate Islands
Level 4: Curves
Level 5: Waterfall Challenge
Level 6: Rolling Rocks
Controls:
Movement : Tilt
Jump : Tap
Super Jump : Hold and release
Wall Climbing: Tap repeatedly
Get "Super Egg: Episode 1 - Origins" NOW and jumpstart your adventure!
Brought to you by www.vitapoly.com
Follow us on Twitter for giveaway promotion redeem codes, news, and upcoming releases. We would also love to get your feedback!
Warp Fighter 1.0(Games)[[iTunes][3]]
Price: $1.99 -> Free
S U P E R P R O M O T I O N
We beliee in this game and let the people trust. From 27th to 29th 3 days super special the game will be given for FREE FREE FREE.
If you lije the game a new nice comment will be appreciated if you don't like it drop me a mail if we can make the game better !!!
Warp Fighter is a aerial dog fight game through time in different ages from first world war 1 until a futuristic UFO to fight air to air with them.
In the 3rd century of the earth's life the human became a confederation and the industry pollution was the major problem , this caused a collapsing of the entire temperature system that create holes on the ozone , the solar shadow make a chain reaction that create an overlapping of ages between the old and the new worlds.
Old and new country start to be face to face with different cultures and war concept was never forgiven , so each country of this different parallel world decide to race against each other creating the warp fighter challenge.
Scope of the challenging is to beat all the other airplanes and survive to this one to many air combat game
This game is dedicated to enthusiasts of '80 shoot'em up game is a remix of the old time pilot game with a new completely renovated sound and graphics plus more weapons for a full nice extended game.
Please checkout the video on:
https://www.youtube.com/watch?v=KdXtnMk4A_o
Features of the game:
New challenging graphics , over 20 planes with 360 degrees rotation.
Accelerometer and touch controls
Auto fire and manual fire with different type of shooting
Radar to intercept enemies
Altimeter for Hi/Low altitude.
Electronic Super Bombs
10 different major big monster at the end of each level
Kamikaze and parachute power up for life, energy or super bomb.
Turbulence mode
American Beauty 1.0(Entertainment)[[iTunes][4]]
Price: $0.99 -> Free
''American Beauty (HD)" for iPhone and iPod Touch.
Breaking News:
Our good friends at SurfIllustrated.com have agreed to sponsor American Beauty in full! The means for a LIMITED TIME ONLY you can enjoy the full app for FREE!! No (bikini) strings attached!
Enjoy and be sure and check out their stunning work afterwards at surfillustrated.com :)
"The co-creators of 'Picture Safe, Video Safe, and Boxee Remote' lay the smack down on the plethora of dime a dozen bikini apps. BigTime!" - Apptastic.
"The best quality most scantily-clad women on iTunes! Great Interface, Slideshow, Videos and value!" - TapCritic.com
"More than a bikini App the best image viewer on the iPhone hands down! Or tops up for that matter" - MacNightly.
"You had me at that video! And being able to zoom in to a grain of sand level without getting arrested on the beach, Wow! XXXtra special!" - jimiT
'I wish they all could be Californian Girls!'
So said the Beach Boys, and we couldn't agree more, so we've partnered with one of the US's top bikini model photographers to bring you the very best images to ever grace the iPhone.
This isn't your run of the mill bikini app - far from it!
Where many other swimsuit gallery app's provide a handful of low quality blurry shots of random no-name women 'borrowed' from the internet, ONLY 'American Beauty' offers these UNIQUE features:
The Highest Quality licensed Photo's of the hottest models -some famous, some newly discovered on LA's beaches and launching their careers. All stunningly beautiful girls in equally beautiful settings - fresh faced, innocent, and not airbrushed to ridiculous extremes.

HD QUALITY IMAGES.
The iPhones screen is 320x480 our images are a crazy 640x960 !! The difference is immediately obvious! No-one else does this.

VIDEOS !!
Exclusive footage of the girls filmed on location. Again, professionally shot, edited, and licensed content that no other swimsuit app attempts to include.

Awesome new User Interface built from scratch for this App. Check the screenshots and you'll see there is nothing stock standard. Not a square edge to be found :)
Full Quality means just that. No Internet, wifi, 3G, or Edge required. Silky smooth fast and photo realistic from the moment you open.

And as you'd expect from the co-creators of 'Picture Safe', 'Video Safe' and 'Boxee Remote'...

Full Multi-touch Zoom, (incredible in HD).
Slideshow, with a variety of transitions.
Multiple Themes to choose from.
Ability to create a folder of Favorites.
Ability to Export Images.
HUNDREDS of jaw-dropping Images, premium Videos.
OVER 80MB of exclusive content, and frequent updates, with the next one on it's way already!
We are only getting started ;)
Stunning Preview Video: www.revolutionaryconcepts.net/swim or click the iTunes link. *Preview is iPhone Compatible. Kick back, dim the lights and enjoy :)
Coming next Month: COBRA COMMAND
If we thought Bikini Apps needed improving then you can imagine what we might do with a classic laser disc game :)
Details on www.RevolutionaryConcepts.net
iSigns 1.0(Sports)[[iTunes][5]]
Price: $0.99 -> Free
for FREE until November 1st!!! LIMITED TIME ONLY!
iSigns is all-in-one type of application for sports and fun activities. With this simple and easy-to-use application you are fully equipped for any indoor and outdoor activity.
Application contains:
[CARDS]
Red
Yellow
Yes
No
OK
NG
Correct (Red Circle)
Wrong (Red X)
Stop
Go
Smoking
Non-smoking
Red Cross
SOS
[10 SCALE]
Cards with numbers from 1 to 10.
[COUNT]
You can count anything countable and display the final number in the full screen.
[SCOREBOARD]
With this you can manage game and scores: set a timer (countdown or count up), input palyers name, record scores in real time and take a screen shot for the record. NOTE: Once settings are completed you can only pause/resume the timer or control scores. Going back to settings or to main menu will result in settings clearing.
Big Fish Little Fish 1.1(Games)[[iTunes][6]]
Price: $1.99 -> Free
Now,the app is free for 3 days.
If you are a little fish in the wide sea,how can you survive yourself in the environment which is full of the law of the jungle?Do you still remember Feeding Frenzy ?You will have the opportunity to enjoy more adventruous and interesting adventure in our game.Surrounded by the sweet music,you can visit the four oceans,enjoy the beautiful scenery under the sea and learn some different knowledge of fish.It is really a "travelling without the travel".
This is an adventure story of four little fishes' lives in the four largest ocean. This game will guide you to a magnificent and mystical Underwater World. In the ocean which always seems calm on the surface, there are many crisises hiding in it as the same as the human world.The citizens of water not only have to find food for living but also have to learn how to protect themselves to aviod being eaten by others because of the jungle law never be changed for thousands of year.You must muster up your courage to eat the little fishes in order to grow up as possible as you can.Because you are nothing but just a little fish in this world.
Rules:The big fishes can eat little fishes then achieve the corresponding marks, only by accomplishing enough marks can you pass the level.
Features:
1.Displaying the diversity of lovely fishes and the attraction of ocean world. 2.There are tips for playing and knowledge of ocean,fishes in each level. 3. The game not only arranges you a accessible way of getting more information of marine organisms, but also helps you to grasp the ability of living. 4. Two kinds of control mode in/of the game allows you to move easily.
Tripod 1.4(Photography)[[iTunes][7]]
Price: $0.99 -> Free
FREE for a limited time to celebrate the latest release of Camera Genius!
Are you tired of blurry photos on your iPhone, then Tripod is the camera app for you. Anti-shake stabilization helps eliminate those blurry photos.
Tripod uses the accelerometers in your iPhone to determine camera movement. It waits for your hand to become steady before snapping the shot.
A real-time equalizer shows you when there is little hand movement so the picture can be snapped.
If you like this app please check out our full featured camera app: Camera Genius with zoom, anti-shake, burst mode shooting, location and timestamp, sound capture, big button, and camera guides.
CHMate - CHM Reader 1.1(Books)[[iTunes][8]]
Price: $4.99 -> Free
Hurry up! Try the best CHM reader on iPhone / iPod touch, FREE for one day only! Simply save $4.99!
★★★★★★★★★★★★★★★★★★★★★★★★★★
I've just updated to 1.1. I'm really impressed by the improvements. Great work!! Keep it up!
I'm very excited how you've amazingly solved the paging problem. Very good.
And the rotating lock, raw page mode. Thumb up!!
★★★★★★★★★★★★★★★★★★★★★★★★★★
CHM reader for the rest of us.
Are you still moving too much to scroll page on screen to read which is hurting your fingers? Start protecting your fingers by only tapping now!
CHMate is a CHM (Microsoft Compiled HTML Help) document/ebook reader for iPhone and iPod touch, and aiming for improving experiences for small screen reading, especially on:
Reflowing document to fit device's screen size.
Customizable text formatting.
Reading by tapping, also can scrolling depending on your favor.
Features
Auto positioning page to proper place by tapping top/bottom (also can be customized to left/right) on the screen.
Lock auto rotation so that you can read lying down to the side.
Built-in image browser.
Built-in browser for visiting external links, "Read It Later" integrated.
Customizable font family and size.
Customizable document background, normal text and link text color.
Customizable alignment, line height, paragraph spacing, paragraph indentation and page margin.
Bookmarks management for each document.
Table of contents and indexies if available.
Search in Library, table of contents and bookmarks.
Support document's title and encoding editing.
File management with Wi-Fi connection.
Notice
Wi-Fi connection is required for transferring ebooks/documents to your device.
Support
Follow @lazyapps on Twitter.
http://lazyapps.com/support