알림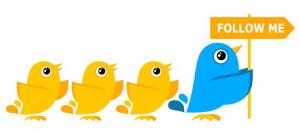 무료 어플에 대한 소식을 조금 더 빨리 알고 싶다면 "연아와 트위터를"를 읽고 팔로하기 바란다. 트위터로는 글을 통해 소개하기 힘든 100명 한정, 한시간만 무료와 같을 어플도 올리기 때문이다. 마지막으로 트위터를 통한 질문에는 거의 답하지 않는다. 트위터를 이렇게 운영하는 이유는 "트위터 운영 노하우 및 팁"이라는 글을 보면 된다. 따라서 트위터로 질문하고 답이 없다고 서운해 하지 않았으면 한다. 질문을 하고 싶다면 반드시 블로그에 관련글을 찾아 올리거나 "도아의 QNA"를 이용하기 바란다.
FREE for today only!
오늘은 소개할 어플이 많지 않다. 총 세개다. 이 글을 매일 기다린 사람들도 아쉽겠지만 나 역시 아쉽다. 다만 소개할 게임이 얼마되지 않다 보니 글을 쓰기는 정말 쉽다. MusicDate는 평상시 2불에 판매되는 어플로 제한된 시간 동안 무료로 제공된다. 설명을 보면 알 수 있지만 MusicDate는 가장 유명한 음악 아티스트의 데이타베이스로 2800명 이상의 뮤직 아티스트, 모든 장르를 포함하고 있다.
Fantasy Sports Stats Grabber는 NFL, NBA, NHL, MLB 게임 선수의 현황을 볼 수 있는 어플이다. 평상시 1불에 판매되며 제한된 시간 동안 무료로 제공된다. iLineup은 이름에서 알 수 있듯이 야구, 소프트볼 선수, 코치, 관리자가 선수 라인업을 짤 때 도움을 주는 어플이다. 평상시 1불에 판매되며 제한된 시간 동안 무료로 제공된다.
MusicDate 1.0.0(Music)[[iTunes][1]]
Price: $1.99 -> Free
FREE for limited period
"MusicDate" is a database of famous music artists from all over the world.
FEATURES:
Database includes 2800+ music artists
Database includes all genres, time periods and places.
Data is built into the program and so can continue to be used off-line.
A very simple interface that uses the artist's birth (or death) date, name (or nickname), group (band) name or birth (or death) place to search.
OPERATION:
Search by DATE OF BIRTH
Select desired date with the date-wheel, select "birth" (default setting) and touch the "Search" button

Search by DATE OF DEATH
Select desired date with the date-wheel, select "death" and touch the "Search" button

Search for artists born on TODAY'S DATE (default setting)
 By touching the "Today" and "search" buttons, a list of artists born on today's date will be immediately displayed.

Random date search
Select "Random" button, and then touch the "Search" button

Search by KEYWORD:

NAME (artist's name)
For example, "David Bowie" or "David".

PLACE of birth or death
For example, "New York" or "Manhattan"
OTHER, includes the following:
genre e.g. reggae, jazz
instrumentalist type e.g. saxophonist, vocalist/singer
group or band name or part thereof e.g. The Red Hot Chilli Peppers/Red Hot
nickname e.g. inputting "bird" will bring up "Charlie Parker"
alias e.g. "Norma Jean" to "Marilyn Monroe"
INFORMATION DISPLAYED:
Name and alias/nickname
Birth: date, current age and place
Death: date, age at time of death and place
Profile: genre and simple description/associated band
Link: website ( links to artist's on-line website if available ), google, iTunes Store
Please enjoy using this application to quickly access artist information as you are listening to music. Also, have fun with your friends doing a quick quiz to see which musical talents share their birthday.
FUTURE VERSION PLAN:
In the future, users who would like to be included in the database, or nominate other artists, will be able to do so via an Option function.
A function to display a map of the artist's place of birth or death will be added.
Fantasy Sports Stats Grabber 1.1(Sports)[[iTunes][2]]
Price: $0.99 -> Free
FREE FOR LIMITED TIME
The Fantasy Sports Stats Grabber allows you to see player stats for active games in the NFL, NBA, NHL and MLB live as the games are being played.
UPDATE
NEW in this version (1.1):
Player stats are displayed more elegantly and stats are highlighted
Added settings page with save button and option to set the default url to load at application launch
Add player screen now allows for adding players as written instead of only being able to add players available through searching
FEATURES:
Create as many teams with as many players as you like!
Keep track of your favorite teams and/or fantasy teams!
Adding players to teams is fast and simple thanks to a quick search that displays possible matches as you type!
Add multiple players at once instead of one at a time (or having to search through teams to find players)!
Delete whole teams, individual players, add new players or reorder players
Player types displayed as an icon next to active players
Built in browser that automatically loads CBSSports.com so you can check full team scores while keeping an eye on your fantasy teams! (or do whatever you want with it…)
NFL, NBA, NHL and MLB are all supported!
Fast updates on 3G and just seconds on Wi-Fi!
Note: Speed of updates depends on the quality of your 3G connection as well as the number of games being played at the time (more games means more time). For faster updates use a Wi-Fi connection.
iLineup 1.1(Sports)[[iTunes][3]]
Price: $0.99 -> Free
ONE WEEK ONLY FREE
PLEASE LEAVE A REVIEW
This application is dedicated to all baseball/softball players, coaches, and managers. This app will allow users to set their players lineup on the field and batting order. Positions, Player Numbers, and Substitutions are also included.
To assign a player click on the desired position on the Diamond and it will bring you to the "Add New Player" screen. You can also change the New Player's Position from this screen.
You can drag and drop players in the Line-Up screen as well as edit their information or remove them entirely.