알림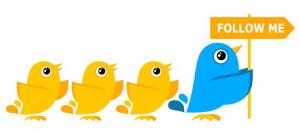 무료 어플에 대한 소식을 조금 더 빨리 알고 싶다면 "연아와 트위터를"를 읽고 팔로하기 바란다. 트위터로는 글을 통해 소개하기 힘든 100명 한정, 한시간만 무료와 같을 어플도 올리기 때문이다. 마지막으로 트위터를 통한 질문에는 거의 답하지 않는다. 트위터를 이렇게 운영하는 이유는 "트위터 운영 노하우 및 팁"이라는 글을 보면 된다. 따라서 트위터로 질문하고 답이 없다고 서운해 하지 않았으면 한다. 질문을 하고 싶다면 반드시 블로그에 관련글을 찾아 올리거나 "도아의 QNA"를 이용하기 바란다.
FREE for today only!
오늘은 총 7개의 어플을 소개하겠다. 7개라고 해도 적은 양은 아니지만 어제 무려 32개의 무료 어플을 소개했기 때문에 조금 적어 보인다. 먼저 Car Jack Streets는 용량이 100M가 넘는 게임 어플이다. 평상시 3불에 판매되는 어플으로 이번 주까지 무료로 제공된다.
Parallelus도 게임이다. 그림을 보면 알 수 있지만 하트는 잡고 폭탄은 피하는 간단한 게임이다. 평상시 1불에 판매되는 어플로 오는 19일까지 무료로 제공된다. Drinkster는 이름에서 알 수 있듯이 우리가 쉽게 접하는 음료의 칼로리를 알려 주는 어플이다. 평상시 1불에 판매되며 제한된 시간 동안 무료로 제공된다. Halloween Countdown은 이틀 동안 무료로 제공되는 어플로 할로윈까지 날짜를 알려주는 어플이다.
Feed Me!는 숫자, 색상, 모양등을 먹이는 어플이다. 이 어플은 특이하게 한글판도 제공하고 있다. 여기서는 영어판과 한글판의 링크만 남겨 두었다. 다른 언어는 직접 찾아 보기 바란다. 평상시 2불에 판매되는 어플로 제한된 시간 동안 무료로 제공된다. Christmas Countdown은 크리스마스까지 며칠 남아있는지 알려주는 어플이다. 이런 어플이 과연 필요할까 싶다. 평상시 1불에 판매되는 어플이다.
Car Jack Streets 1.4(Games)[[iTunes][1]]
Price: $2.99 -> Free
FREE - THIS WEEKEND ONLY!
PLEASE NOTE: CJS is a large memory intensive game. We suggest you REBOOT your device after download to free memory and avoid crashing.
A critically acclaimed, high octane, action, driving and crime game with innovative real time game-play, stunning visuals and an awesome 80 minute soundtrack.
You are Randal Meyers a small time player in a big city. Your gambling debts to the Italian mob are a million dollars and they are calling in the debt. Do you have what it takes to stay alive, pay your debt and rise to the top of the criminal underworld? You can go anywhere, drive any vehicle, shoot up the city with high power weapons and take on both legal and illegal jobs to earn that cash. Just payback Frankie on time or you're a dead man!
Designed and developed by members of the original Grand Theft Auto creative team.
MAIN FEATURES
Play in real time
Infinite number of criminal and legitimate jobs
Detailed 3D city to explore
Lots of vehicles to steal and smash!
Big weapons
Over 80 minutes of great unsigned music
Online ranking for the biggest earners
Achievements and hidden stuff
Clowns
PRESS REVIEWS
"the King of iPhone GTA-alikes" TouchArcade.com
"Being in debt to the mob has never been quite so much fun!" 9/10 - AppGamer.net
"A huge game that deserves the hype!" Gold Award 86% MobileGameFaqs.com
"Impressive open world gameplay with some fantastic presentation and music." 9/10 WePlayiPhone.com
"a thoroughly enjoyable GTA style romp" 4/5 iPhoneGamesNetwork.com
"A cleverly-designed, good-looking, and value-packed sandbox game." Bronze Award – PocketGamer.co.uk
Parallelus 1.1(Games)[[iTunes][2]]
Price: $0.99 -> Free
FREE - UNTIL October 19, 2009!!!
Catch hearts and avoid bombs. Do you really think this task is simple?
Try it yourself in this original arcade game.
Use your reflexes and brain to complete this double task. Two hands, two brain parts, two game fields. Parallelus it!
Reviews:
"I can whole-heartedly say that it's worth picking up." by ThePortableGamer.com
"Add this one to the list! Parallelus is fun, creative, and challenging all mixed into one! You're sure to test both sides of your brain with this app!" by SlapApp.com
"This game will offer some entertainment up front, keeping the player struggling to concentrate on two different movements at the same time." by AppVee.com
"Here's something a little different. It gets pretty challenging after a while, and it's a good test of hand-eye coordination when you're forced to try and pay attention to two things at once." by Free App Store Review
"Parallelus offre ainsi un jeu au concept original et qui exploite parfaitement la technologie utilisee par Apple dans ses terminaux mobiles." by iGeneration.fr
Features:
original concept
immersive multi-touch control
over 100 levels
3 game modes
shiny graphics
Drinkster 1.0.1(Healthcare & Fitness)[[iTunes][3]]
Price: $0.99 -> Free
Free for a limited time only!
Drinkster is not your standard calorie counter. We allow you to enter individual drinks and parts of drinks to find out the calories and units in that crazy drink you had last night! 2 pints of lager, with a shot of vodka and a whole load of coke? Crazy fool, but still no problem! Just type each part of the drink into our adding tool and we will add up the calories and units as you go along.
If you can't find your favorite drink, head over to http://drinksterapp.com/submit and we will look into it as soon as we can.
We aim to have an update once a month with plenty of new drinks so you can guarantee your favorite drink will arrive soon!
Halloween Countdown 1.0(Photography)[[iTunes][4]]
Price: $0.99 -> Free
CREEPtastic pre-HalloweenSale: FREE FOR 2 DAYS ONLY!!! Count down the 31 days of October until Halloween with this collection of spooky original black-and-white photographs taken in Massachusetts historical cemeteries.
With chilling music and sound effects.
Purchase today... IF YOU DARE!!!
A new photo will be viewable each day in October, starting October 1st.
Photos feature gravestones from the 1700's, 1800's and early 1900's.
Pan and zoom to see the details of each high-resolution photo. Tap once to show/hide the "close photo" button to go back to the main menu.
Feed Me! 1.0.1(Education)[[iTunes][5]]
Feed Me! (Korean) 1.0.1(Education)[[iTunes][6]]
Price: $1.99 -> Free
FREE for a limited number of downloads! Hurry!
iLounge rating: B+, highest rated app this week!
"...worthwhile edutainment (app)...very cute graphics, animation, and sounds...fun for either a child to play or an adult to watch...We love the interface, the art, and the audio...a great purchase for kids of any age and language." - July 2009
Highly recommended by theikidsblog.com!
"...an endless buffet of educational fun...fantastic animations...provides ongoing motivation to play - and learn...perfect for kids learning their first, second, or third language...opens up possibilities for all early language learners." - July 2009
5 star rating by iPhone4kids.net! - July 2009
"Feed Me! FEED ME! I like to eat numbers, colors, and shapes! Give me the correct food I'm thinking of and you'll earn new trophies for your trophy case! Feed me the wrong thing and I'll get sick!"
Welcome to the exciting world of PencilBot multimedia edutainment! Feed Me! is a PencilBot-Kids series created for preschoolers and young ESL learners and developed by teachers and parents who love to make learning fun!
Features:
Over 100 questions in a unique "endless" game that covers:
Numbers 0 - 20
Colors
Shapes
Ordinal numbers (1st, 2nd, 3rd…)
Basic mathematical equations and concepts
Simple time concepts in digital and analog displays
Prepositions of location
Sorting objects
Opposites
Pattern recognition
Expanding vocabulary through images and words
Learning reinforcement with audio and text
Trophy Case – Receive unique, animated awards as you reach "secret" goals during game play. Go to www.pencilbot.com for more details.
"Endless" Game Play – Randomly generated question order for a fresh gaming experience each time.
Designed for Preschool Fingers – Clean and bright visuals, easy to navigate! The "Reset" button is located in General Phone settings to prevent accidental reset and loss of progress.
Audio – Clear and simple spoken language and fun sound effects!
Unlock Content – Unlock more content as you play and fill your trophy case!
Expose your child to other languages and take advantage of their natural ability to learn multiple languages. Check out additional Feed Me! Apps in the following languages:
Feed Me! (Spanish)
Feed Me! (Chinese)
Feed Me! (Japanese)
Feed Me! (French)
Feed Me! (German)
Feed Me! (Italian)
Feed Me! (Korean)
Upcoming: Feed Me! – Alphabet, Phonetics & Words
We appreciate and listen to your feedback – please email us at [email protected].
Christmas Countdown 1.1(Lifestyle)[[iTunes][7]]
Price: $0.99 -> Free
FREE WHILE NEW UPDATE IS IN REVIEW!
With Christmas Countdown, you always know exactly how long it is until Christmas. When you open the app, you will receive the exact countdown including Hours, Minutes and Seconds.
Each morning Christmas Countdown will automatically update its badge so that the number of days will be displayed with absolutely no effort from the user.
You can now double tap the screen to open the options screen. This will allow you to change the number of snowflakes as well as the speed & size.
NOTE: If you like having the days until Christmas on your badge, but do not like receiving the Alert messages each day do the following:
Open the Settings application on your iPhone/touch.
Choose the notifications option.
Choose 'Christmas'.
Toggle 'Alerts' to be off.