알림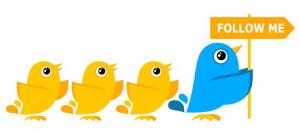 무료 어플에 대한 소식을 조금 더 빨리 알고 싶다면 "연아와 트위터를"를 읽고 팔로하기 바란다. 트위터로는 글을 통해 소개하기 힘든 100명 한정, 한시간만 무료와 같을 어플도 올리기 때문이다. 마지막으로 트위터를 통한 질문에는 거의 답하지 않는다. 트위터를 이렇게 운영하는 이유는 "트위터 운영 노하우 및 팁"이라는 글을 보면 된다. 따라서 트위터로 질문하고 답이 없다고 서운해 하지 않았으면 한다. 질문을 하고 싶다면 반드시 블로그에 관련글을 찾아 올리거나 "도아의 QNA"를 이용하기 바란다.
FREE for today only!
오늘은 총 4개의 어플을 소개하겠다. 보통 월요일에는 무료로 올라오는 어플이 많지 않다. 아마 미국의 기준시로는 우리나라 월요일이 휴일이기 때문으로 보인다. 먼저 Hook Me--The Creatures Of The Deep은 이름에서 알 수 있듯이 깊은 수중 생물을 낚는 게임이다. 낚시를 던지는 것은 아니고 왼쪽의 통에서 수중 생물까지 낚시줄을 끌고 가면된다. 평상시 1불에 판매되는 어플로 이번주까지 무료로 제공된다.
SUDOKU Maniac은 상당히 유명한 수도쿠 게임이다. 1에서 9까지의 숫자를 중복없이 배치하는 게임으로 따로 설명할 필요는 없을 것으로 여겨진다. 평상시 1불에 판매되는 어플로 제한된 시간 동안 무료로 제공된다. BaconFarts는 별 다른 기능은 없는 어플이다. 설명을 보면 베이컨 상품과 멜로디가 난다고 하는데 확인해 보지 않았다. 이 어플은 평상시 1불에 판매되는 어플로 10월 4일까지 무료로 제공된다. 따라서 무료로 제공되는 시간은 얼마 남지 않은 듯하다.
Remote Query는 무료 15불에 판매되는 어플이다. 이 어플은 오는 31일까지 무료로 제공된다. 다만 이 어플은 일반인에게는 거의 필요가 없는 어플이다. Remote Query라는 이름에서 알 수 있듯이 이 어플은 MySQL, MS Access, Oracle과 같은 데이타베이스에 원격으로 질의어를 전송, 결과를 가져오는 어플이다. 개발자에게는 유용할 수 있지만 일반인에게는 별 소용은 없는 어플인 듯 싶다.
Hook Me--The Creatures Of The Deep 1.1(Games)[[iTunes][1]]
Price: $0.99 -> Free
-----FREE FOR THE WEEKEND----
---HOW TO PLAY---
It's very simple! Your mission is to catch all the creatures in the sea by using the buckets in the corners of the screen.
Use your finger to draw a 'fishing' line; this will pull the sea creatures back to the buckets. If the sea creatures on the fishing lines collide, GAME OVER! So when you are planning on how to draw the lines, remember to think about the sea creature's colliding!
All of the animals have been placed into a shape. Before they break apart from the shape, you can draw numerous fishing lines to control them, and bring them to your buckets as soon as you can!
The shape the creatures compose will break apart bit by bit as time goes on. Sea creatures will continuously break away from the shape. These adventurous sea creatures swim around the screen, making the game play more challenging!
You can play each level again and again to beat your high score!
---FEATURES---
More than 12 different sea creatures
Challenge other players to beat your best score!
49 game levels
Scores automatically saved
3 helpful items: Scissors (release creatures from the line), SpeedStick (speed up the speed at which the sea creatures reach the bucket), and SuperBucket (power-up bucket ability)
Maximum of 4 buckets in each level
The longest fish line length possible:

level 1-5 is 50 feet
level 6-10 is 100 feet
level 11-15 is 150 feet
level 15-49 is 200 feet
---GAME FEATURES---
The sea creatures can score 2X points when a line catches them when they are moving
Shake the iPhone or iPod Touch a couple of times to cause the animals to start swimming, but does not always cause the bonus; it can also be a trap if used too often.
The longer the fish line, the bigger the bonus.
SUDOKU Maniac 1.0(Games)[[iTunes][2]]
Price: $0.99 -> Free
FREE FOR A LIMITED TIME ONLY!!!
This iPhone version of the addictive brain game features a highly intuitive interface and a difficulty level for everyone from new players to true sudoku samurais... We dare you to solve a diabolical puzzle!
FEATURES:
Unlimited puzzles, generated as and when needed
6 difficulty levels: easy, medium, difficult, hard, evil & diabolical
Save up to ten puzzles in progress
Auto save if you get interrupted and resume your game instantly
Easy on your battery: no lengthy intros or unnecessary frills
Notes function
Smooth interface and big buttons to prevent "fat-fingering"
Enjoy your own iPod music while playing
BaconFarts 1.0(Entertainment)[[iTunes][3]]
Price: $0.99 -> Free
FREE through Sunday, 10/4/2009!!!
"Best Fart App Available"
"The only fart app worth buying"
"Disturbing and awesome at the same time."
Bacon Farts - Bringing together the delightful savory goodness of bacon with the melodic siren songs of fart sounds; this wonder of modern science uses bacon themed flatulence to elicit humor amongst friends and family alike.
A FART MACHINE WITH A BACON THEME?!!
Yes, dear friends, it was inevitable.
Our "crack" audio team used a variety of questionable tactics to bring you no less than 27 marvelous, belly-laughter-producing, fart sounds.
Armed with several pounds of bacon, a few bags of dried apricots, and enough garbanzo beans to feed an entire flock of pigs, they worked in "cramped" and often "windy" conditions to bring you such fine audio samples as:
The Sizzler
Bacon Bits
Crispy
Soggy
Bacon Explosion
The Canadian
Trichinosis
Naked Bacon
Swine Flu
...and many more bacon themed fart sounds!
If you like iFart, Atomic Fart, myFart or any other great Fart machine, you'll love this fart machine. This is the world's first fart app that contains BACON themed FART SOUNDS for your listening pleasure. Never before have human ears sampled the whimsy of bacon farts.
Buy now and be guaranteed FREE upgrades as we add new fart features and additional fart sounds. Fart-tacular!
Don't miss out on this amazing opportunity! Be the first of your friends to show off the delicious wonders of Bacon Farts.
Use Bacon Farts to:
Impress your friends
Impress your friends' friends
Create crowds of laughter
Get a job
Loose your job
Find a soul mate
Embarrass your mother
And many other important sort of things
Act now, before you wish you would have acted sooner!! Besides, laughing, like bacon, is good for you!
Remote Query 1.0(Productivity)[[iTunes][4]]
Price: $14.99 -> Free
ON SALE FOR FREE UNTIL October, 31st
Agile and easy-to-use application that transform your iPhone o iPod Touch into a flexible tool for querying your company's databases.
It requires the installation of some server-side components (see information and downloads at page bottom) that provide for the connections to your databases. These components, very easily configurable, are completely free and are supplied in source format, in order to grant the maximum transparency, safety and flexibility.
Once the server-side components are installed, Remote Query allows you to navigate your data, exploring tables and views, creating ad-hoc queries and setting filters and sorting, in a simple and straightforward way.
Remote Query can retrieve data from any database type having an ODBC, OLE DB or JDBC interface, that is to say any existing relational database, including Oracle, SQL Server, MySQL, Access, Postgres etc.
Different visibility rules can be specified for each user; security is granted by identifying each client by its iPhone/iPod unique identifier. Remote Query can be used both as a tool for DB specialists, to keep them in touch with their databases, as well as a tool for business users, by configuring their profile to see interesting data views out of the company's databases.
For further information, please read the User's Guide and the Installation Manual at our site http://www.logicainformatica.it/RemoteQuery.htm.
Do not hesitate to drop a line to [email protected] for any help in installing and configuring the product. If you leave us your e-mail address we will keep you informed about any update and upgrade (especially to the server-side components).