알림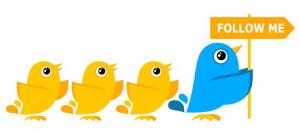 무료 어플에 대한 소식을 조금 더 빨리 알고 싶다면 "연아와 트위터를"를 읽고 팔로하기 바란다. 트위터로는 글을 통해 소개하기 힘든 100명 한정, 한시간만 무료와 같을 어플도 올리기 때문이다. 마지막으로 트위터를 통한 질문에는 거의 답하지 않는다. 트위터를 이렇게 운영하는 이유는 "트위터 운영 노하우 및 팁"이라는 글을 보면 된다. 따라서 트위터로 질문하고 답이 없다고 서운해 하지 않았으면 한다. 질문을 하고 싶다면 반드시 블로그에 관련글을 찾아 올리거나 "도아의 QNA"를 이용하기 바란다.
오늘은 총 6개의 어플을 소개할까 한다. 아주 유용하다고 할 수 있는 어플은 없지만 사람에 따라 필요한 어플로 보면 된다. 먼저 TextArt는 어플은 인터넷에서 흔히 볼 수 있는 어플이다. 이 어플은 사진을 텍스트로 바꾸어 주는 어플이다. 따라서 이렇게 문자열로 바꾸어진 사진은 전자우편의 서명등에 사용할 수 있다. 원래 2불에 판매되는 제품이지만 라이트판이 나올 때까지 무료로 판매하고 있다.
Reg2Car는 영국 자동차 등록번호로 자동차의 정보를 검색할 수 있는 어플이다. 영국 자동차이기 때문에 국내에는 거의 필요없는 어플이다. 평상시 1불에 판매되는 어플이지만 제한된 시간동안 무료로 제공하고 있다. Aqualution - The Beginning도 제한된 시간동안 공개로 제공되는 완전한 어플이다. Aqualution는 MATCH 3 형식의 게임으로 평상시에는 1불에 판매되는 어플이다.
i15 Picture Puzzle은 상당히 유명한 게임이다. 1에서 15까지를 순서대로 맞추는 퍼즐의 변형이다. 사진을 15 조각을 내고 섞은 뒤 맞추는 게임이다. 평상시 1불에 판매되는 어플이지만 제한된 시간동안 무료로 제공된다. Score! Number Paddle는 오늘 하루만 무료로 판매되는 어플이다. 어떤 어플인지는 직접 경험해 보기 바란다. Phone Dialler는 전화를 걸때 오래된 구형 전화로 전화를 하는 느낌을 주는 어플이다. 얼마나 유용할지는 모르겠지만 역시 오늘만 무료로 제공하고 있다.
TextArt 1.0(Photography)[[iTunes][7]]
Price: $1.99 -> Free
FREE FOR LIMITED TIME UNTIL THE LITE VERSION IS RELEASED
TextArt lets you convert any digital picture into full-color text art easily and quickly.
As well as being a fun and easy way to create art, text art (or ascii art as its commonly called) can be used in email signatures, web pages, and on eBook readers that do not support image files.
TextArt is finely tuned for the iPhone and iPod touch screen to ensure fantastic looking results.
You can share your generated text art with your friends and family by either emailing them the art directly from the application in standard HTML format, or by saving the text art back into a standard image file and saving it to your photo library where you can then send it by email or MMS depending on what sending methods you have available on your device.
Convert any digital picture into amazing text art
Finely tuned for best results on the iPhone or iPod touch screen.
Alter the image brightness, contract, and color.
Reg2Car 1.0(Utilities)[[iTunes][9]]
Price: $0.99 -> Free
FREE FOR A LIMITED TIME
Reg2Car lets you search for vehicle information using a UK vehicle registration number. Information such as make, model, colour, engine size, and transmission type can be returned.
NOTE: This app only works with UK car registrations
Aqualution - The Beginning 2.3(Games)[[iTunes][11]]
Price: $0.99 -> Free
☆☆☆☆☆ LIMITED time FREE Full Version!!! so get now!! to launch our amazing New game - TROPHY HUNT Check it out NOW in this store!! ☆☆☆☆☆
Aqualution is a addictive classic MATCH 3 style game, keeping the idea simple yet make the gameplay and challenges ahead extremely tough, add the timed element and it become a serious test of your calmness under pressure, time will not wait and the pieces to the jigsaw keeps coming, constant fluid gameplay that evaporates your time.
World Online Rankings - 4 Categories to battle out.
OnScreen Controls for those who wish to play that way.
New Game Play modes:


Stages 5-15 to be unlocked each with saved stats and replay.
New Battle knockout round competition.

Battle your way through 6 rounds in a cup style knockout, whereby the lowest is eliminated, so can u survive all the way to the final.
Timed....3 shapes into 3 segments adding up to stage value clears the level, only thing is the clock will not wait for you. How calm can you be under pressure, if you panic you fail, if you switch off for just a brief time you fail, this won't be easy so expect to fail or maybe you have what it takes to have clear focus in this non stop action puzzle. Collect 3 Clock bonuses into 3 segments and you'll reset the Clock, so what will you decide to worry about the clock or worry about completing the task?
i15 Picture Puzzle 1.0(Games)[[iTunes][1]]
Price: $0.99 -> Free
NOW AVAILABLE FOR FREE FOR A LIMITED TIME!
This is the classic and highly addictive i15 sliding puzzle!
15 tiles are created from a custom picture picked from your iPhone album. Try to put the scrambled tiles back in order. To move a tile you simply touch or drag it. The only tiles you can move are those adjacent to the hole.
Score! Number Paddle 1.1(Entertainment)[[iTunes][3]]
Price: $0.99 -> Free
FREE FOR ONE DAY ONLY!
Ever needed to give somebody a score for that amazing maneuver they just attempted?
Do you secretly wish you could be like the judges on the dance contests on TV and hold up a paddle with a score on it?
Now you can!
Score Number Paddle lets you judge others with big bright numbers from 0 to 10 using your iPhone! No more carrying around eleven cumbersome wood planks in your back pocket!
Perfect for giving a score to kids doing:
Gymnastics!
Diving!
Stunts of any kind! (wear a helmet, eh!)
Silly dance moves!
Score can even help with your love life! Now you can give a score to that cutie across the way at the bars to spark their interest... Who knows, they might just score you back!
You could even do the world's slowest across-the-bar sending of your phone number one excruciating number at a time! (Not recommended due to potential inaccuracy of transmission and possible boredom. Then again, some people might find it cute and actually come over and talk to you. Proceed at your own risk!)
Score comes with three different color themes!
Wood paddle, for the traditional look
Night vision, for high visibility in dark settings
Olympic style, for feeling like an old-school judge
Phone Dialler 1.1(Utilities)[[iTunes][5]]
Price: $0.99 -> Free
FREE APP GIVEAWAY - 1 DAY ONLY
A vintage phone which uses a dialler to call numbers.
Yes - phones really did used to look and sound like this!!
What's New
In response to feedback the dial can now be turned by touching it or dragging it as well as just pressing each number.
You can also switch the phone to black and white or sepia for a real vintage look! Phone Dialler